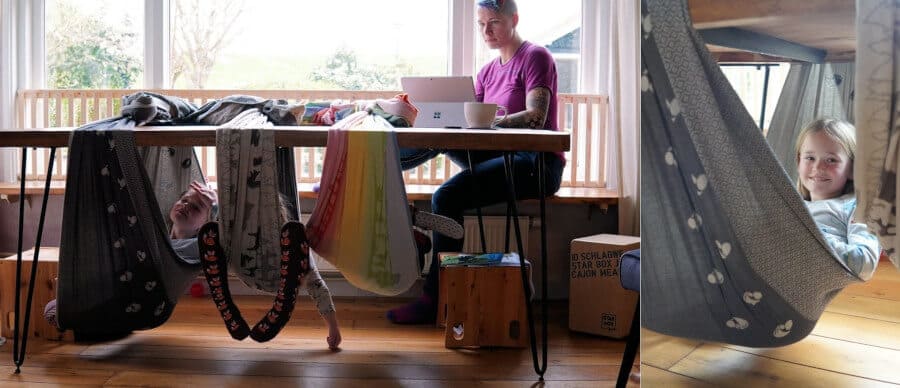 Cosy and secure: the sling as a hammock
You've probably already noticed the everyday practical benefits of your DIDYMOS sling. But it can be more than just a carrier! For example, you can turn it into a secure, sturdy, and extremely comfortable hammock for your little ones in next to no time, providing them with a very special oasis of tranquillity on bumpy train rides or for sunny days in the garden. Of course, you should always keep an eye on your baby or toddler to ensure she doesn't climb out of the hammock.
DidyTipp
Secure your hammock with double rings on each side to prevent the fabric chafing during short or even prolonged rocking periods.
Here you can find our instructions for the hammock as a PDF.
Please note
Your child's safety is just as important to us as it is to you, which is why we ask that you only turn your DIDYMOS sling into a hammock as shown in our instructions.
Don't leave your child unsupervised in the hammock!