Baby Slings & More
Human infants have been carried by their parents or caregivers for centuries. Versatile and supportive, baby wraps are the most commonly used method for wearing infants from birth through toddlerhood.
Manufactured since 1972, DIDYMOS baby wraps come in a wide variety of lengths and materials. Most of them are woven wraps made from pure cotton or blends with other fibres, all of them GOTS certified. Our Jersey wraps are knitted from cotton, silk or wool blends.
With two rings sewn to one end of a DIDYMOS baby wrap, the DidySling is the classic ring sling, perfectly suited for hip carries. Ring slings are ideal for short trips and for children who like to be up and down often. And, they fold down small enough to fit in a bag.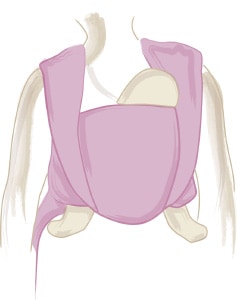 The all-rounder: DIDYMOS wrap sling
Our classic product for all ages, sizes and situations >> more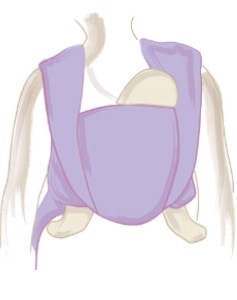 For the tiny ones: DIDYMOS jersey sling
The snug baby carrier for precious newborns and children with particular needs >> more