Click, tighten, ready to go: DidyFix baby carrier
Easy to set up, the DidyFix baby carrier provides optimum wearing comfort. Whether carried on your front, hip or back, your child is safe and securely held against you. In a front carry, the straps can be worn either parallel or crosswise.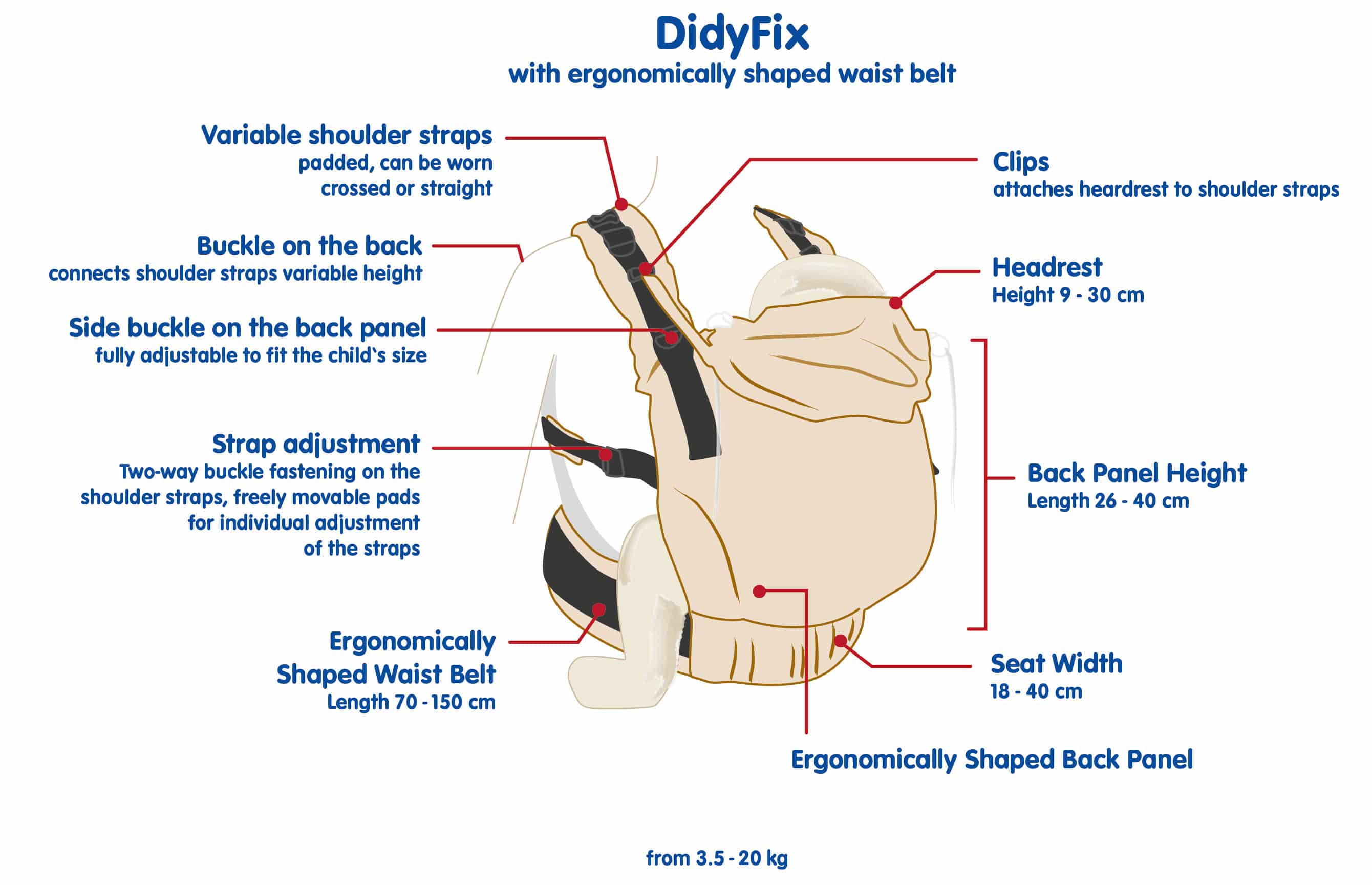 The shoulder straps of the DidyFix carrier offer maximum adjustability and comfort. The two-way buckles on the shoulder straps allows you to adjust the length of the straps to fit any body size.
The straps are sewn to the back panel with an extra seam to make sure pressure is distributed towards the child's bottom. In this way, the carrier perfectly adjusts to your child's development.
The belt securing the shoulder straps is used as a back belt for front carries resp. as a chest belt for back carries. Freely movable, the shoulder pads make sure the pressure of the shoulder strap is distributed evenly adding extra comfort.
An elastic strap ensures the ideal positioning and secure fastening of the buckle. The strap webbing can be rolled up and secured in place with additional elastic straps. The width of the seat can be adjusted continuously using Velcro. This means the baby carrier can grow seamlessly with your child from newborn sizing to toddlerhood.
The back panel can be extended with the headrest and is adjustable via drawstrings to fit your child's size.
The headrest helps support the head of a sleeping baby. Gathered, it will support the child's neck and head. The headrest is long enough to support the head of a bigger child.
Carrying Guide DidyFix
You can find a description of all carrying positions for the DidyFix in our DidyFix-Tutorial.