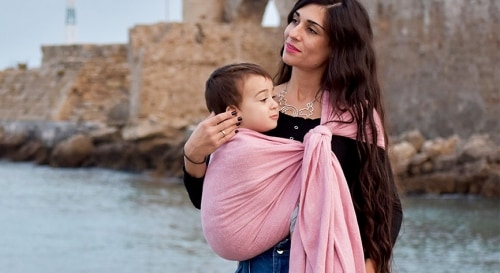 Babywearing Courses near You
Whether in Germany, Austria or Switzerland, our trained DIDYMOS babywearing instructors also run courses and individual instruction sessions for interested parents outside of Ludwigsburg. Simply use our DIDYMOS babywearing course finder: enter your location and select a search radius to display babywearing courses near you. Through individual or small-group instruction, you'll learn the best way, and even sometimes completely different ways, of tying your sling.
Can't find a babywearing course in your town or city or surrounding area? Then e-mail us at mail@didymos.de and we'll be pleased to help you.