Ready-to-use half buckle carrier- DidyKlick 4u
You love the versatility of a baby wrap and do not want to miss out on the ease of a carrier with a waistband? Our DidyKlick 4u combines the best of both to perfection: Put on the ergonomically shaped waistband, then cross the shoulder straps on your back, tie them together and you are ready to go. The carrier holds baby close to you distributing baby's weight evenly over your shoulders and hip. A great carrier and ideally suited to discover the world with your child in a healthy and comfortable way.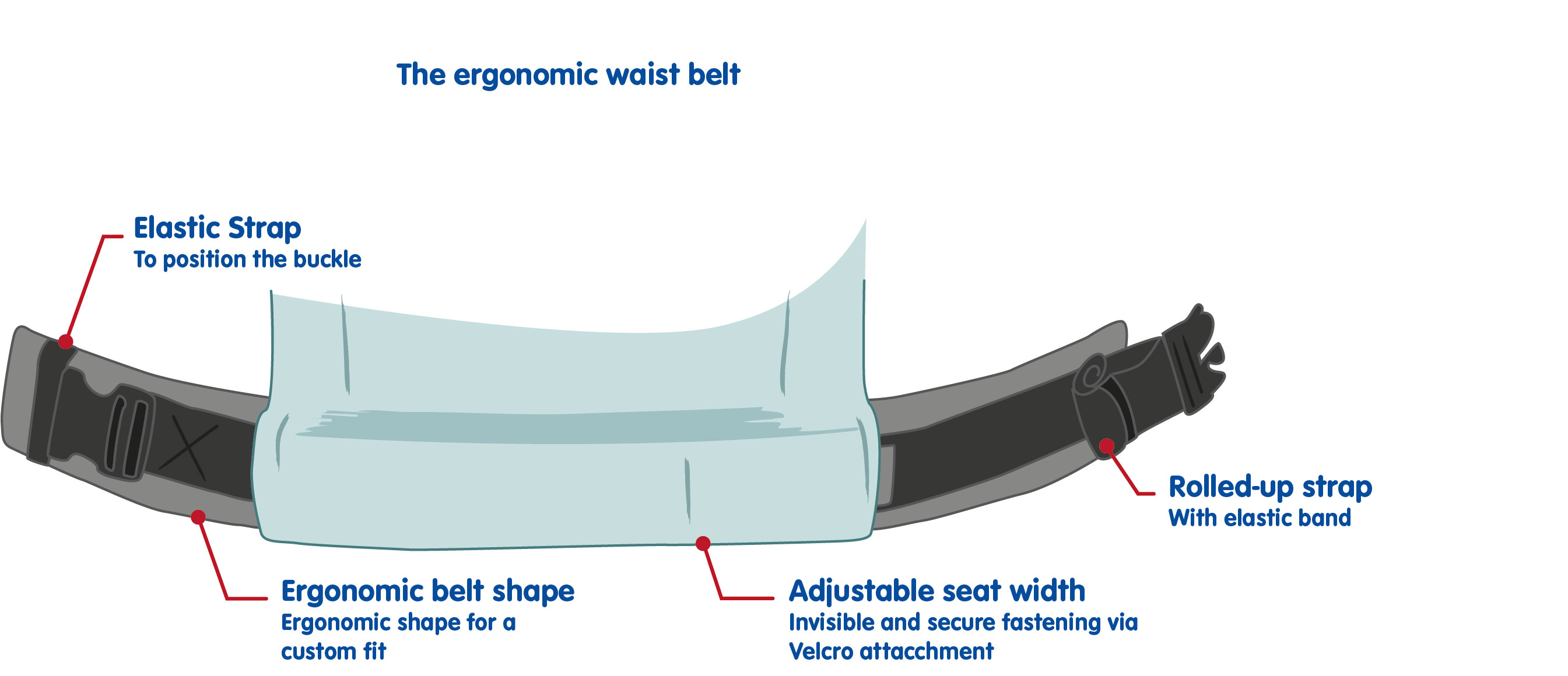 Wide and long, the fabric straps of DidyKlick 4u offer the same wearing comfort and flexibility as a baby wrap – gathered or spread out across your shoulders and back, they distribute your baby's weight evenly over your upper body. When you spread the straps across baby's bottom, they provide extra support for heavier children. While carrying your child on your back, you may "twist" the straps around the chest belt, providing additional safety.
The ergonomically shaped waistband moulds to your body, evenly distributing your child's weight. An elastic strap ensures ideal positioning and secure fastening of the buckle. The waist strap webbing can be rolled up and secured in place with additional elastic straps. The width of the seat can be adjusted continuously using Velcro. This means the baby carrier can grow seamlessly with your child from newborn sizing (3,5 kg) through toddlerhood (20 kg).
The back panel's height can be adjusted continuously as well. A drawstring helps to shorten the height to fit a smaller baby.
The headrest helps support the head of a sleeping baby. Gathered, it will support the child's neck and head.
DidyTip
You can use DidyPads for added comfort. They easily wrap around the straps and are available separately. Click to find our DidyPads.
Carrying Guide DidyKlick 4u
You can find a description of all carrying positions for the DidyKlick 4u in our DidyKlick 4u-Tutorial .