Putting DIDYMOS to the Test
Of course, we and all our DIDYMOS fans think our slings are fantastic. But we're not the only ones: independent institutes have tested our slings and given them the highest rating of "very good." Experts and parents regularly scrutinise our slings for German consumer magazine Öko-Test. The verdict: they commend them for their high-quality fabric, the simple and flexible way they work, and the healthy position in which they hold the child.
Your feedback as a babywearing parent is also a great source of inspiration for us. We very much welcome your comments in our guestbook and look forward to reading them!
Our most important testers are parents who use our baby wrap slings daily. You will find their test reviews here: Tested by Didy Parents
Overview of our test results
Öko-Test – April 2020 issue Model tested: DidyKlick Silver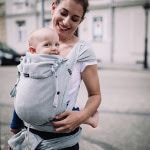 Stiftung Warentest – January 2020 issue Model tested: Baby Wrap Sling Prima Aurora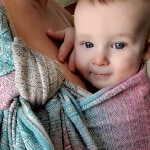 Öko-Test – August 2016 issue Model tested: Didy Meh-Dai (DidyTai) Ellipses Ruby-Mandarin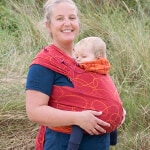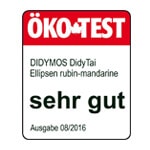 Öko-Test – June 2011 issue Model tested: DIDYMOS Wrap Sling Waves Elde (not available anymore)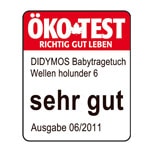 Öko-Test – February 2004 issue Model tested: DIDYMOS Wrap Sling Martin (not available anymore)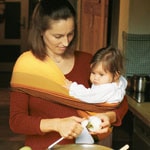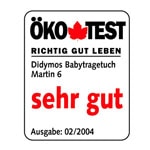 Öko-Test – February 2000 issue Model tested: DIDYMOS Wrap Sling Tom (not available anymore)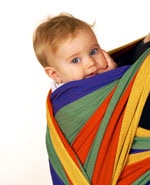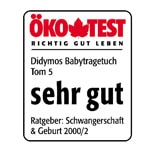 Weitere Auszeichnungen, über die wir uns sehr freuen