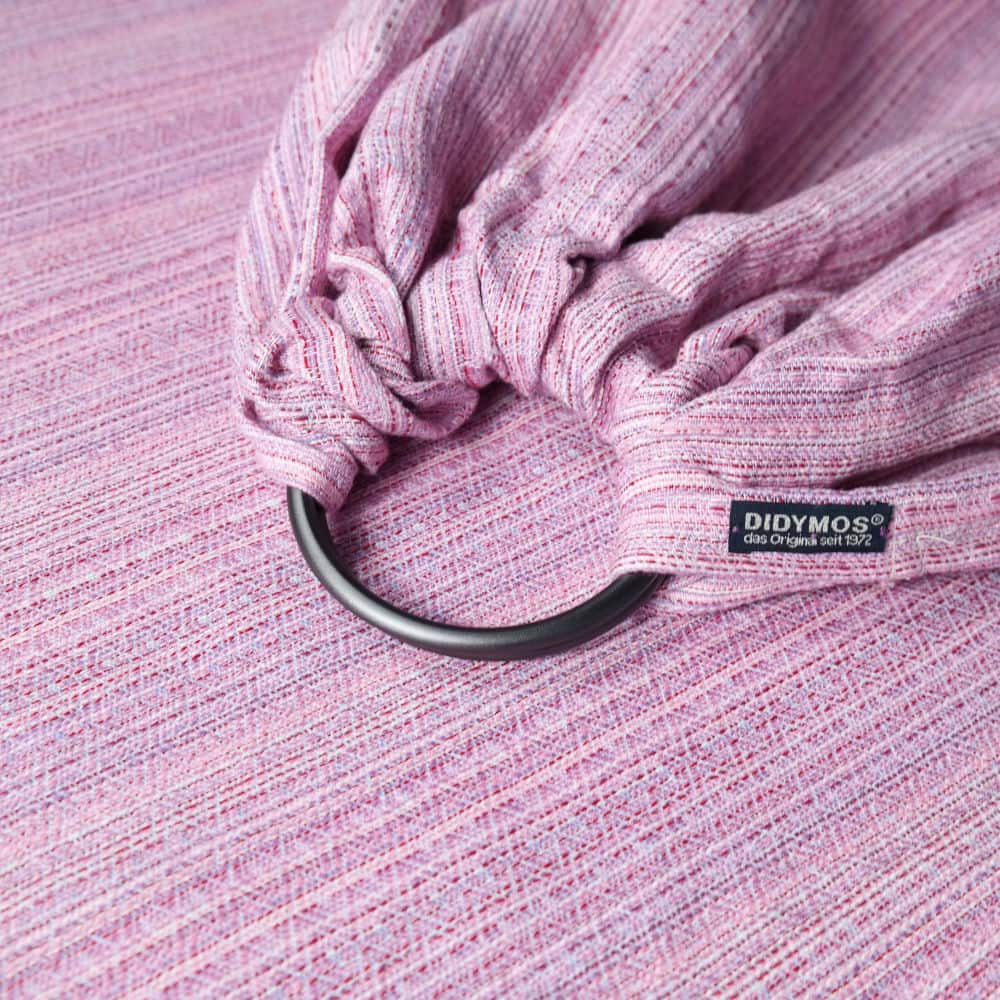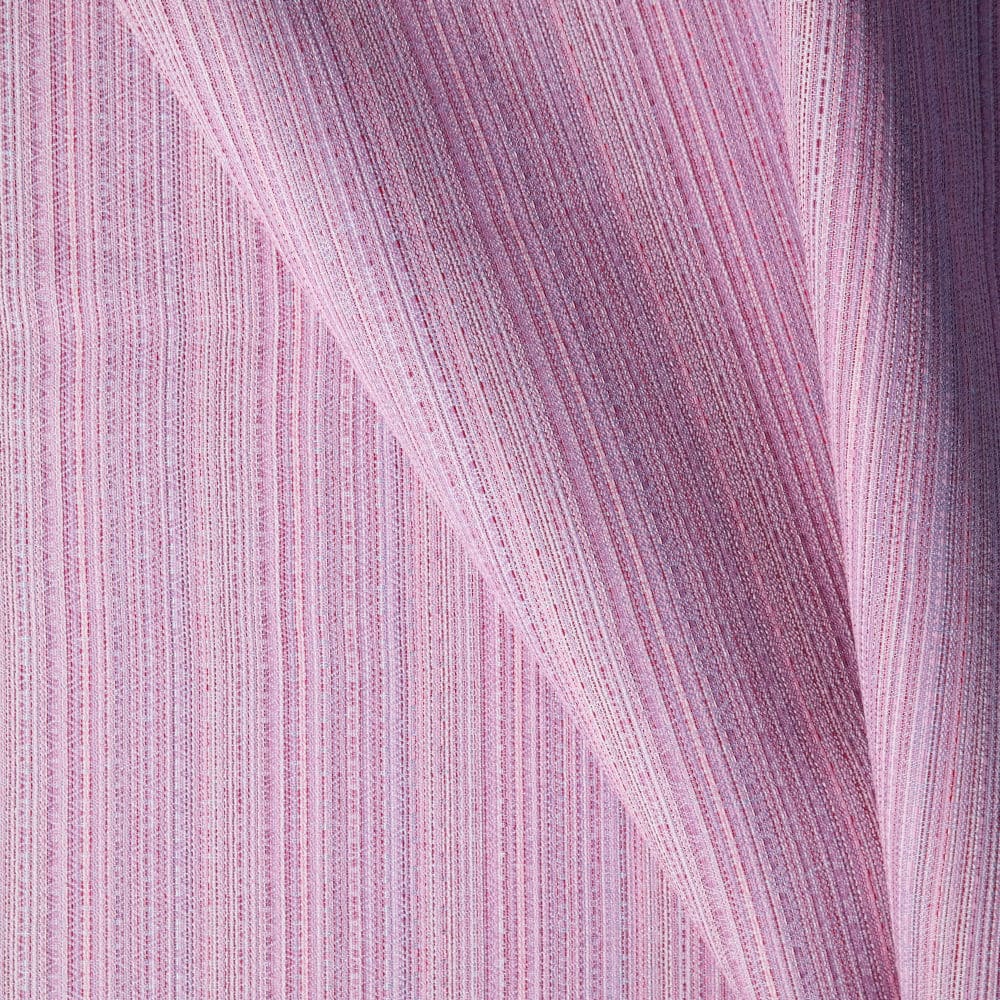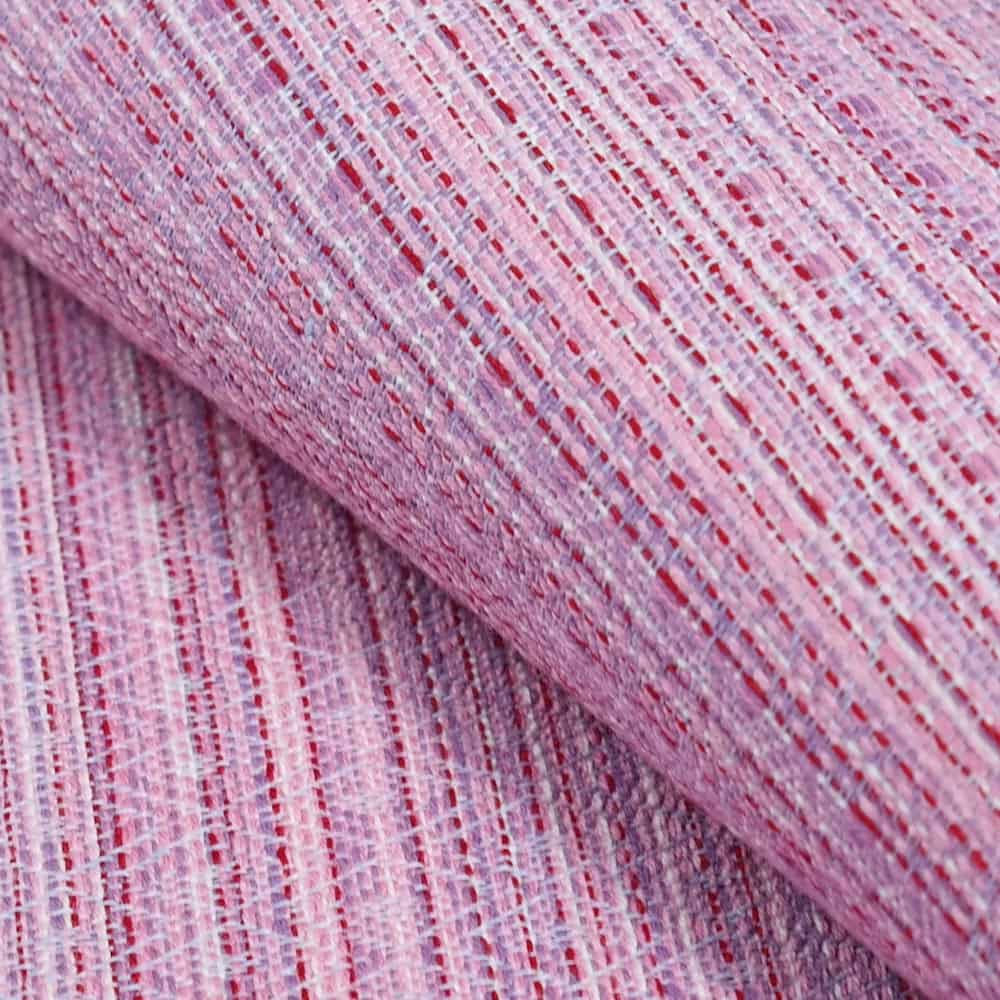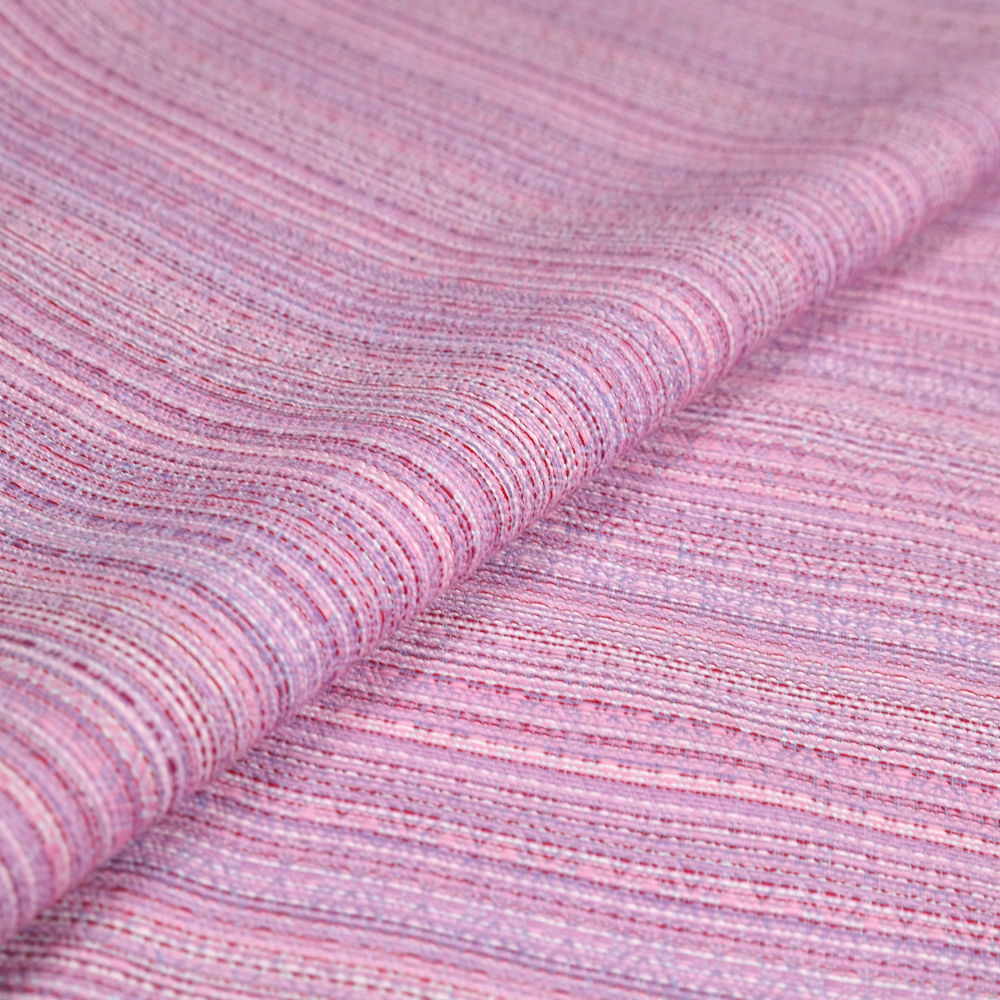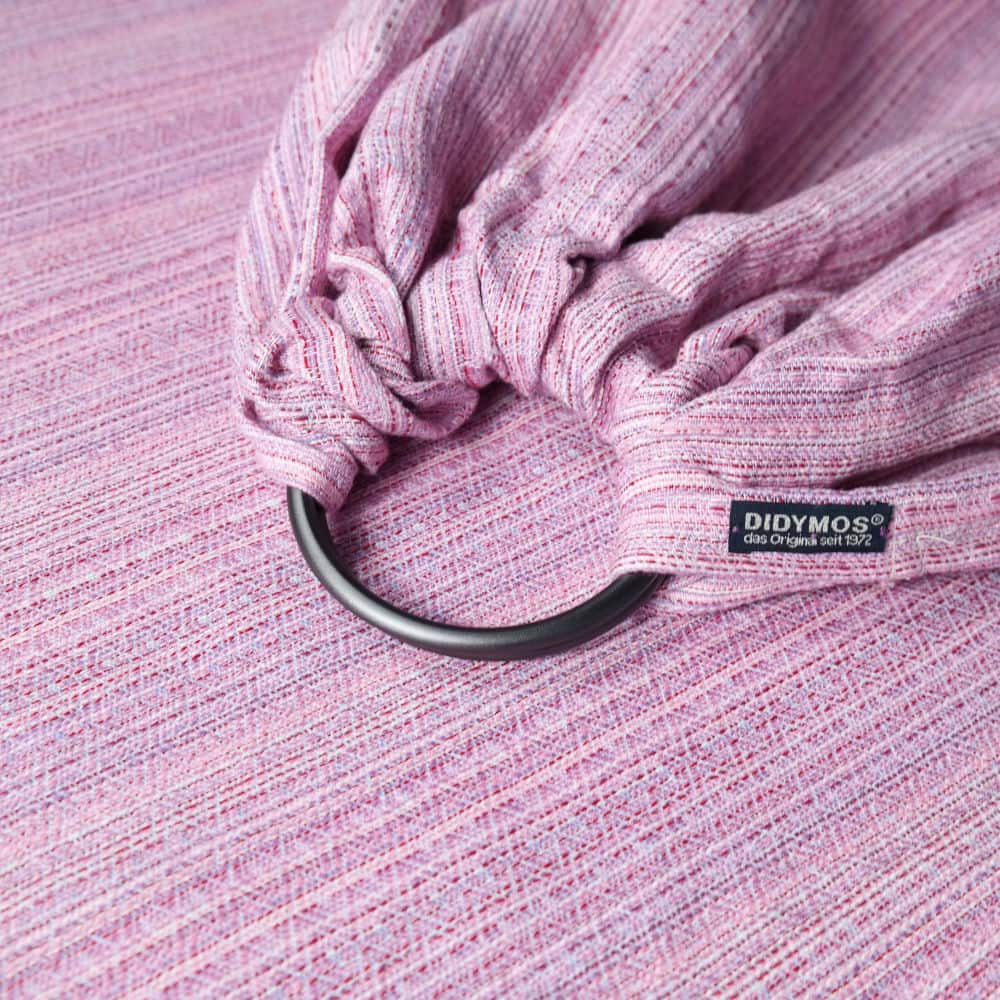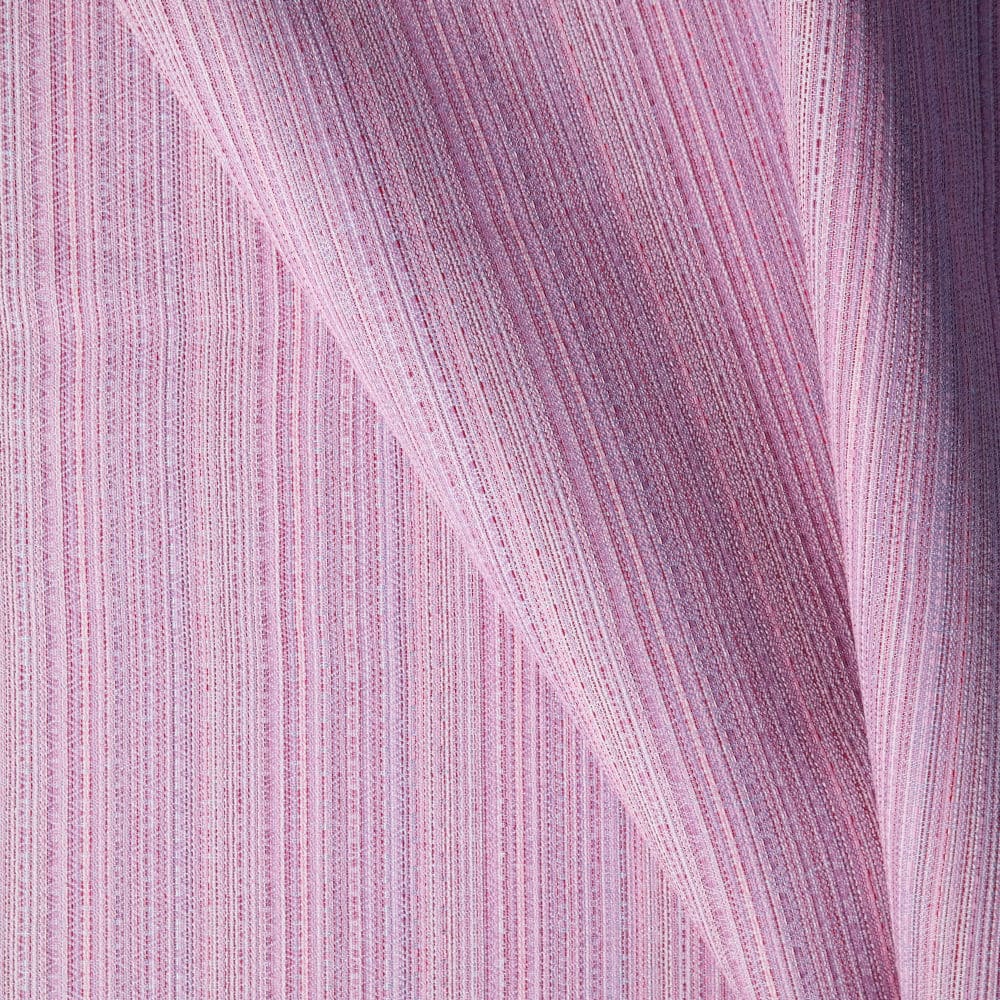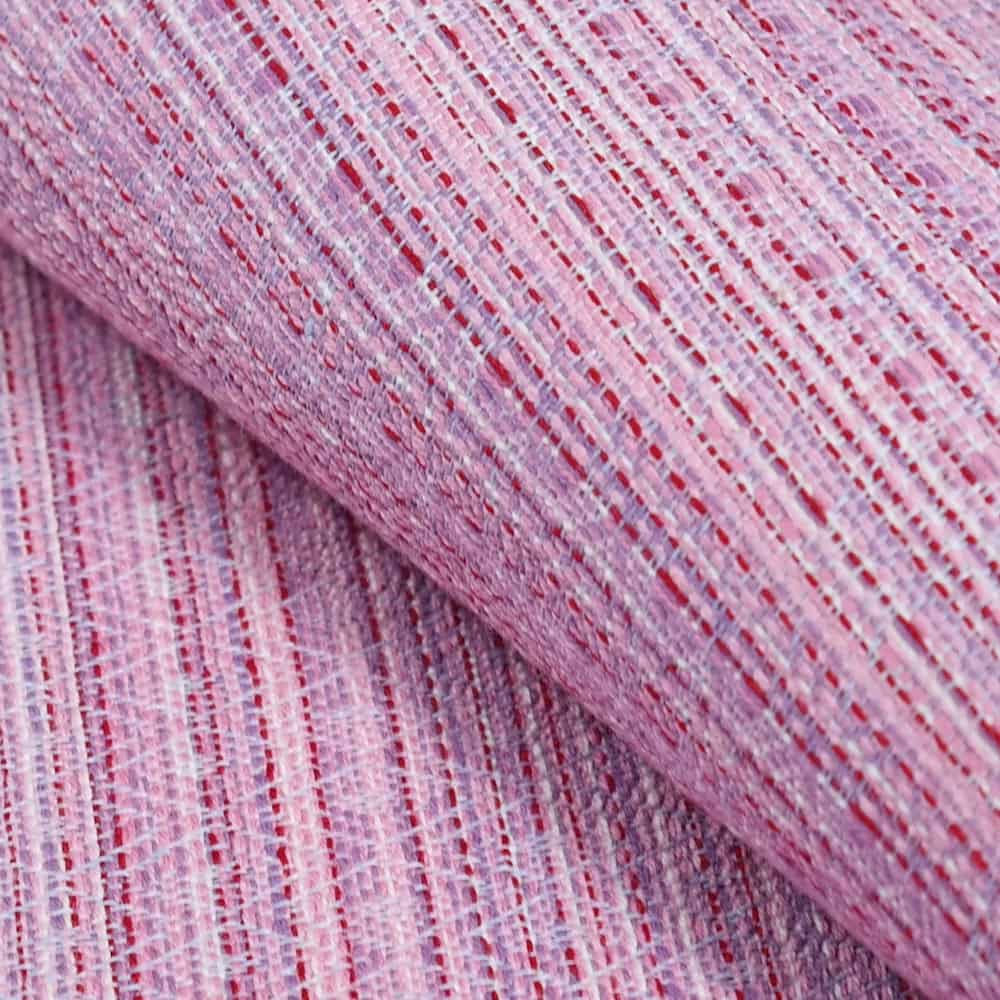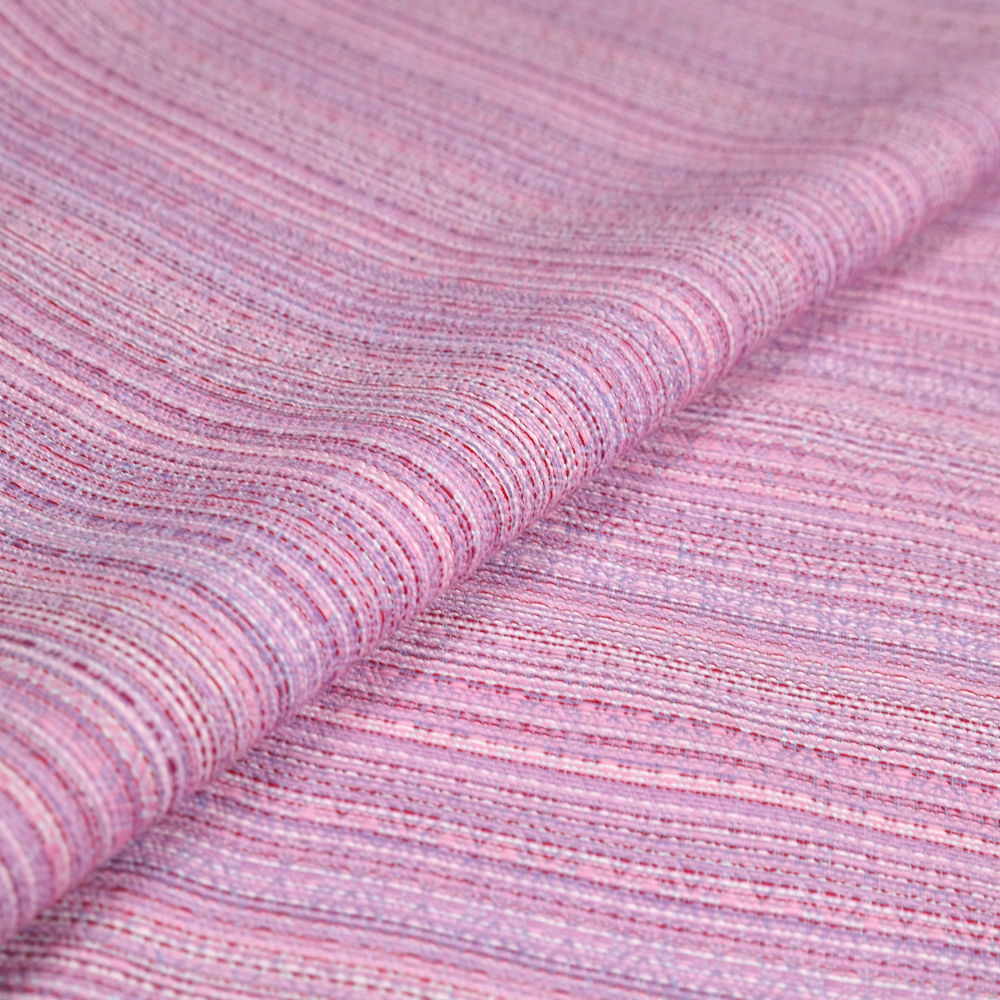 DidySling Summer Dream with Hemp
Color:
Ruby, Red, Purple and White
Surface weight:
230 g/m²
Material:
70 % Organic Cotton, 30 % Hemp
Description
Wearing your baby is easy with our DidySling - you will love it for its comfort and ease to put on. It is fully adjustable and well suited for any user. Available in size 1R, the gathered "shoulder style" as a standard.
In Summer, a DidySling is the perfect baby carrier, easy to put on and light on your body
Our Summer Dream is woven with hemp,which makes a perfect blend for hot summer days.
The gradient in the warp with different shades of ruby, red, purple and white reminds us of our classic design "Eva". Summer Dream with hemp is a little stiff at the beginning, but becomes more cuddly with each use and wash and has what it takes to be a real cuddly wonder.
Our cotton and hemp fabrics are the best organic quality, while the intense colours are free of heavy metals or other harmful substances.
Material & properties
Color: Ruby, Red, Purple and White
Material: 70 % Organic Cotton, 30 % Hemp
Surface weight: 230 g/m²

Washing & care instructions
Washable: Up to 60°C, Gentle Cycle, Wash in Abundant Water, Slow Spin Speed

Please follow our DIDYMOS Care Tips to make your DIDYMOS model last for many years.
Suitable Products
Suitable products
DidySling Noomi
The convenience of a ring sling combined with the comfort and qualities of the wrap. Our DidySling is an easy-to-use baby carrier that is comfortable to work with and suitable for newborns to toddler. It can be quickly put on, and baby can be popped in and out as needed. Fully adjustable, it is well suited for any user. A subtly textured diamond weave, Noomi has a cotton warp with colours blending gradually into each other from pink to violet and on to white cotton, the gradient being intensified and highlighted by bordeaux red weft yarns. Of irregular thicknesses, the cotton yarns add to the softness and moldability of the wrap. Though wonderfully soft and a bit cushy, Noomi is slightly grippy and has a subtle texture to the touch that makes wrapping a dream. Medium weight, the sling provides perfect support in width and length. The sling has inherent diagonal stretch and adjusts to all needs and daytimes and is suited to carry your child in front, on the back or on the hip. The cotton yarns meet strictest organic standards, all dyes are non toxic and are free from any harmful substances.