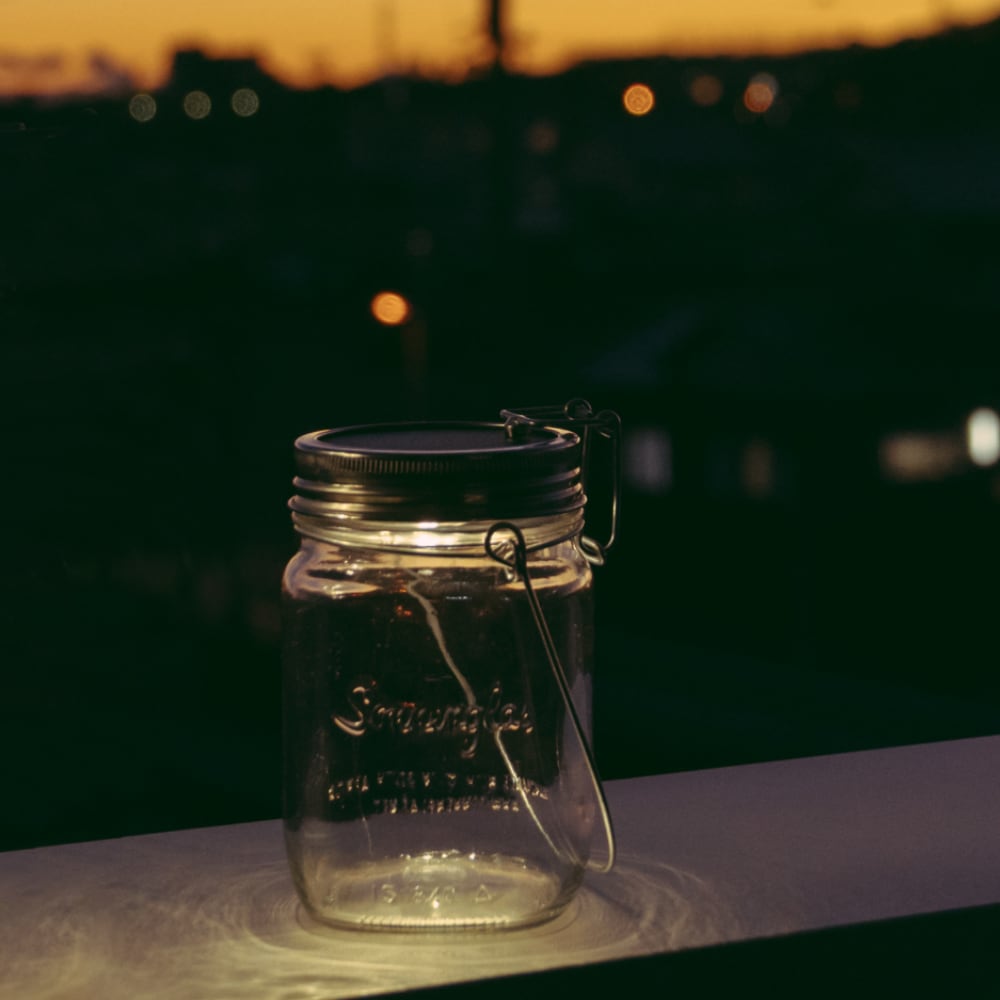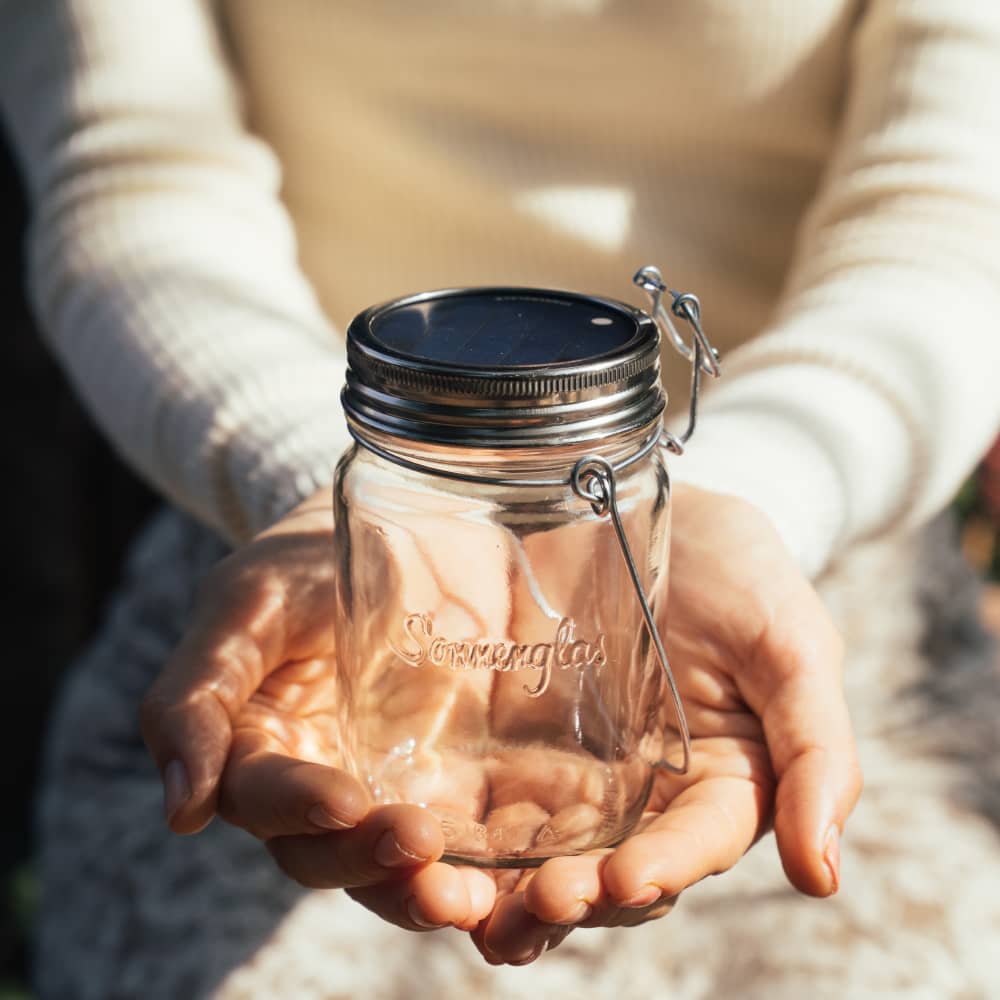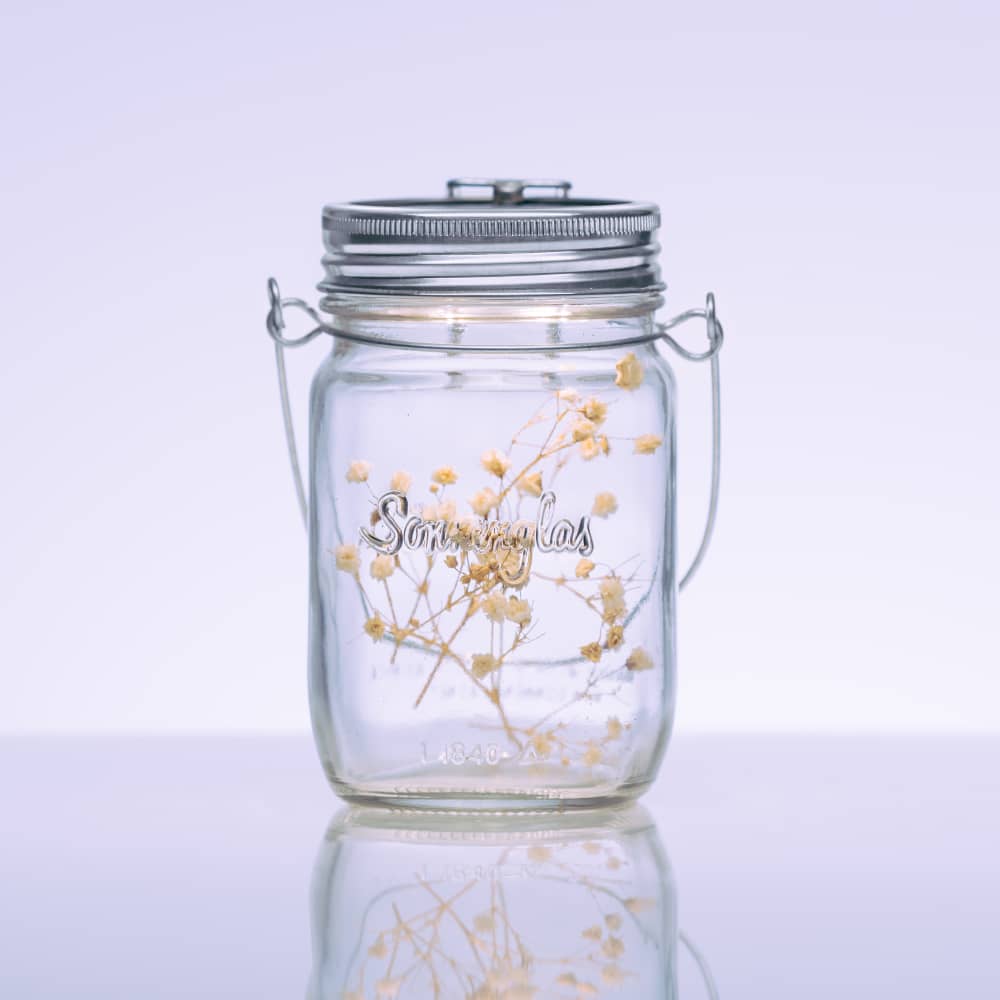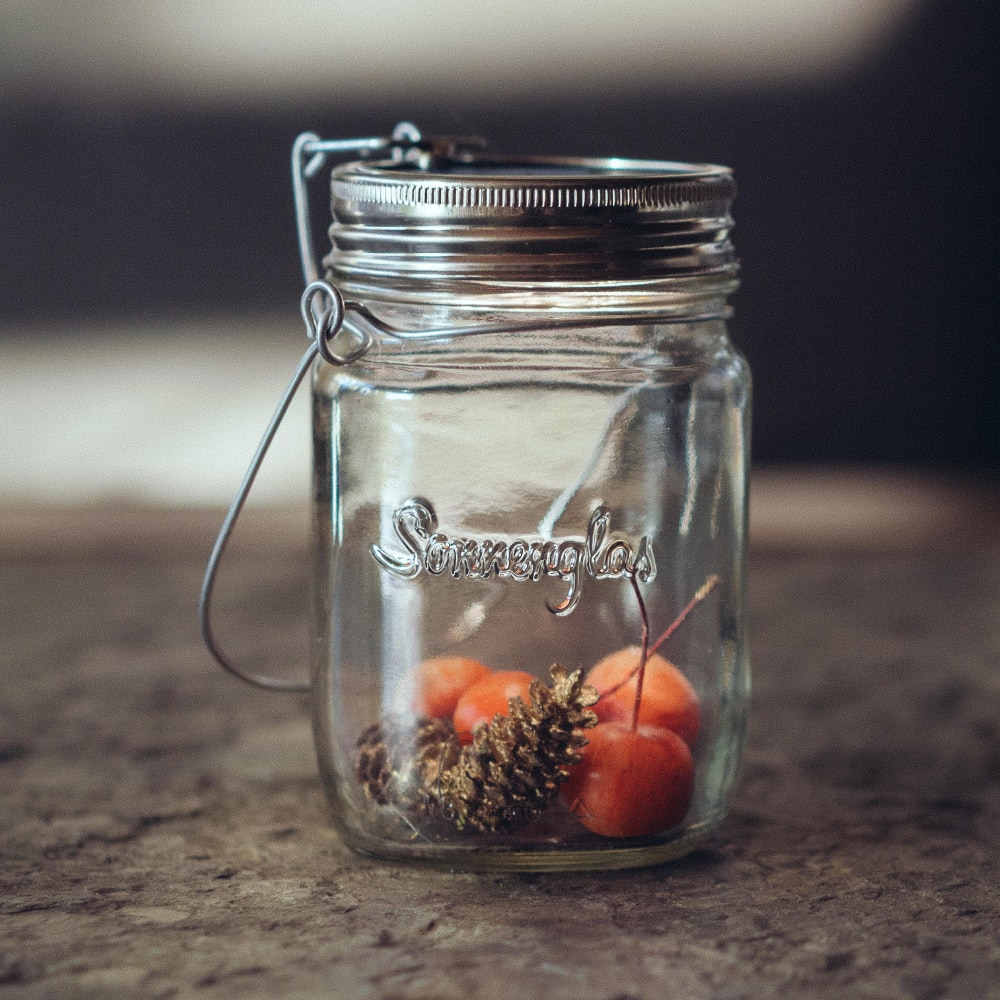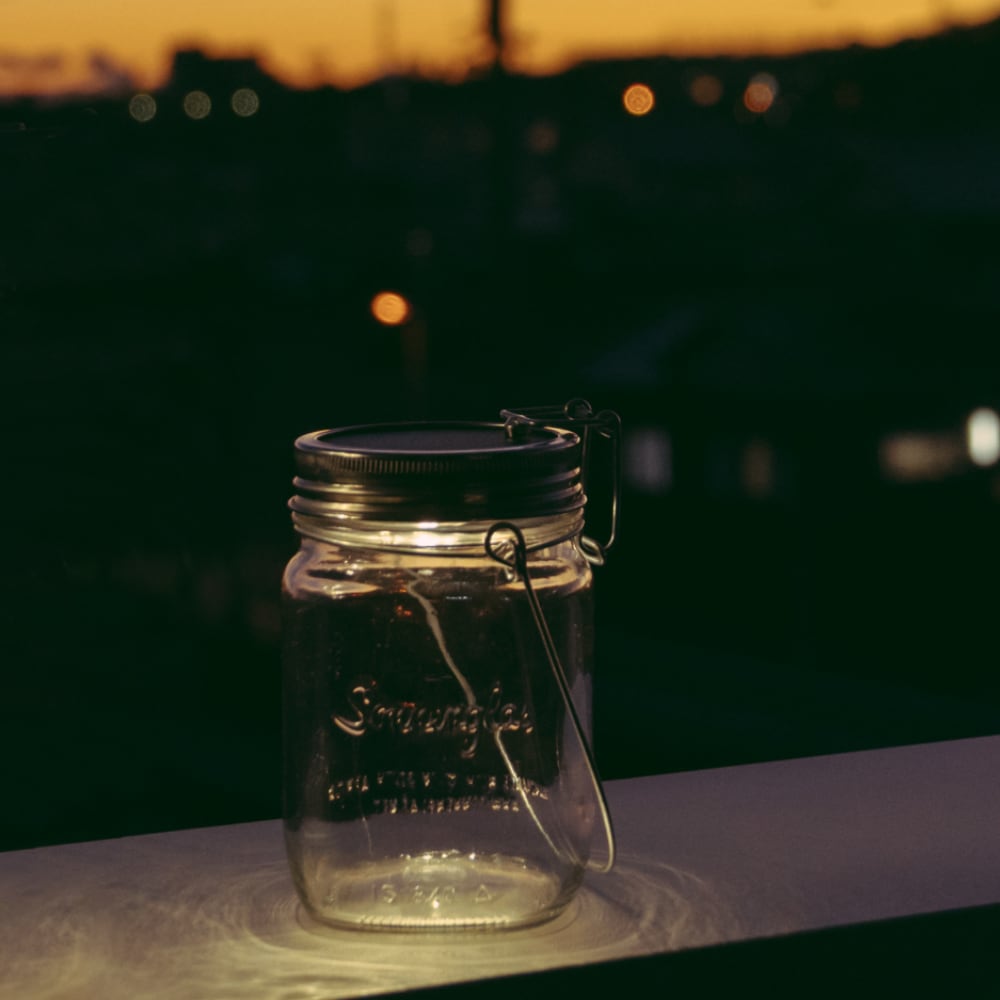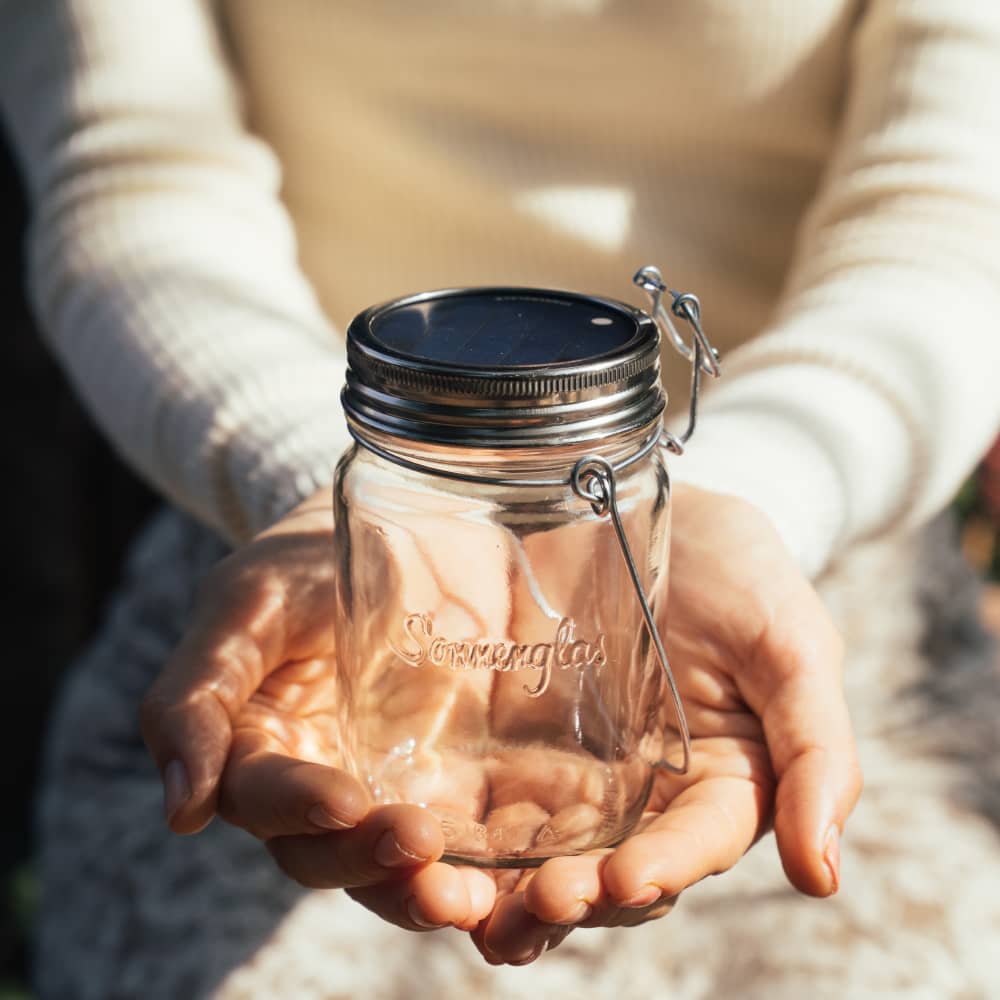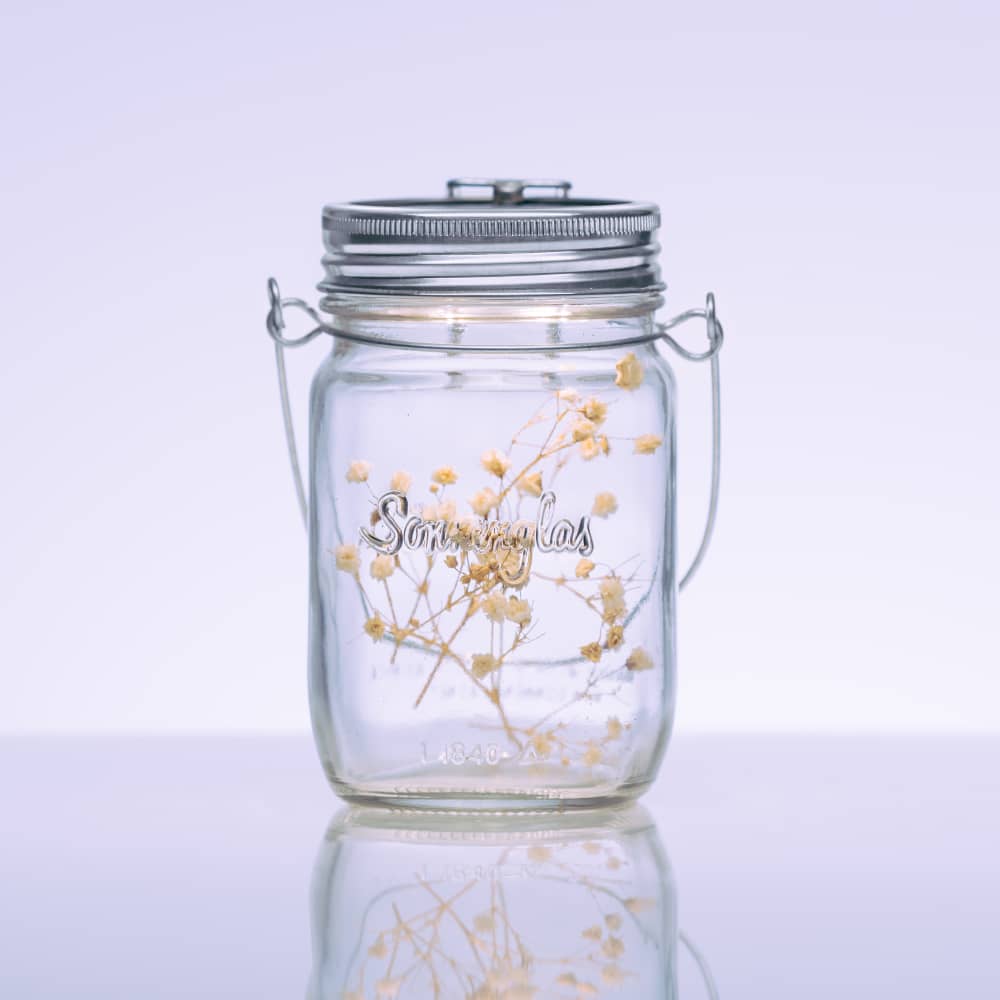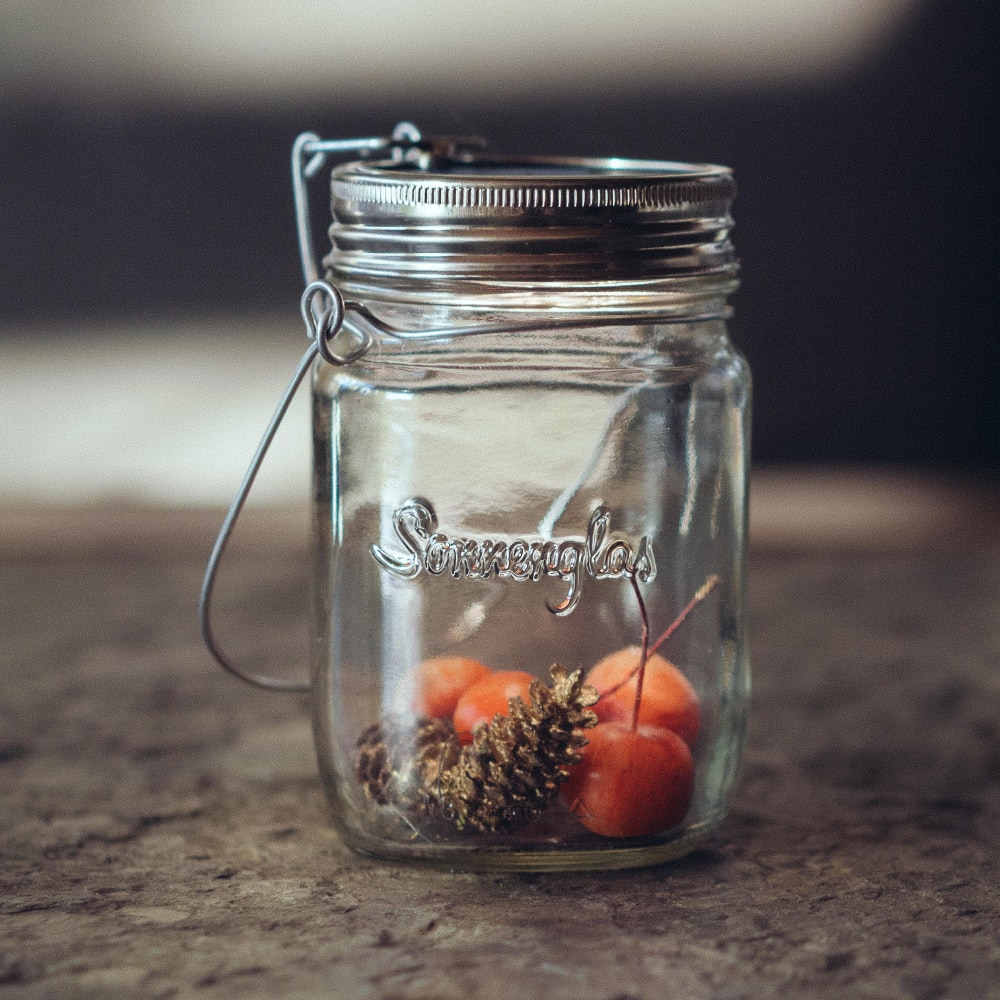 Description
NEW: SONNENGLAS® Mini Version 2019
Innovative green high-tech, size 250ml, long burn time of 20 hours
With its new, innovative design, the SONNENGLAS® Mini is much more than only a small version of the bigger SONNENGLAS® solar lamp – it is absolutely practical, sustainable and aesthetically very pleasing
Some of the new features:
Improved LEDs that provide pleasant warm white light

Day/night function with intelligent auto on/off automatic

Considerable longer burn time of > 20 hours

USB Fast Charging

Sustainable technology and packaging, 100% platic-free and recyclable
Green high-tech technology in a traditional mason jar.
The principle of this solar light is simple and ingenious: the Sonnenglas® is a small solar power station which stores energy during the day and releases light at night. A battery is recharged by solar cells in its lid and provides light for many hours. When the sun isn't shining energy can be recharged via a MicroUSB connector.
The Sonnenglas® solar jar can be decorated according to personal taste: ideal as a garden lamp, for barbecue parties, camping, decoration, alfresco dining… perfect for all outdoor activities that benefit from beautiful lighting to create an idyllic and relaxed atmosphere after sunset.
The idea behind the project and why we support it:
Many townships in South Africa do not have reliable electricity supply. Kerosene lamps and candles serve as lighting, these are a major fire hazard. The Sonnenglas® is an alternative, an adequate light source and a viable substitute for fossil fuels.
The Sonnenglas® is a genuine Fair-Trade Product from South Africa: from social and sustainable production. It offers secure jobs and career prospects for 70 previously unemployed men and women from Soweto and Johannesburg. The employees are guaranteed fair wages and social insurance and are entitled to a pension. The Sonnenglas fund founded in 2014 finances schools and training courses.
To a large extent, SONNENGLAS® is produced by hand. This guarantees the high quality and particularly long durability. A true South African success story that does not only bring more light to the Townships but also makes the rest of the world a brighter place - light by light.
Rays of hope for all – with the production of the SONNENGLAS®Mini was possible to secure more jobs and provide professional prospects for further 15 men and women from the neighbouring townships.
We think this is great and are happy to make a small contribution towards supporting this project with this offer.
Suitable Products
Suitable Products
Voucher
Delight family, friends or colleagues with DIDYMOS gift cards. Buy online, redeem online.