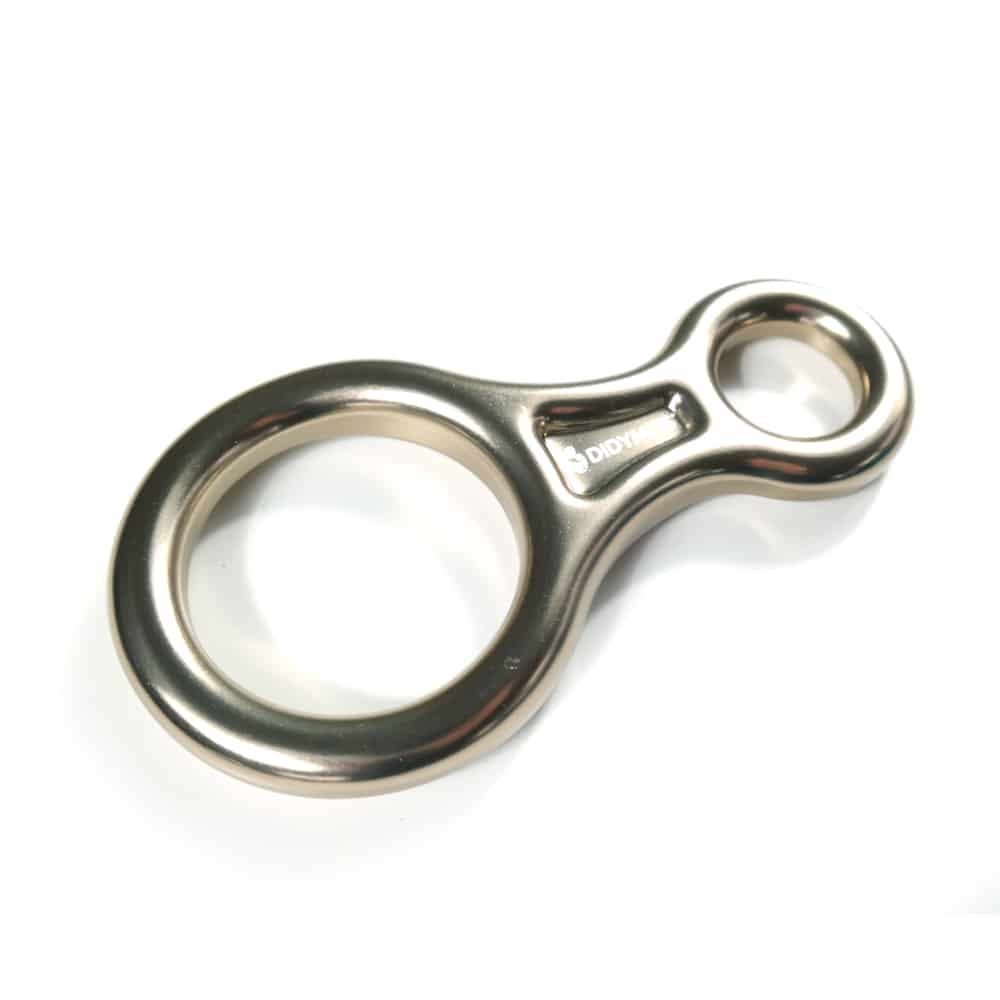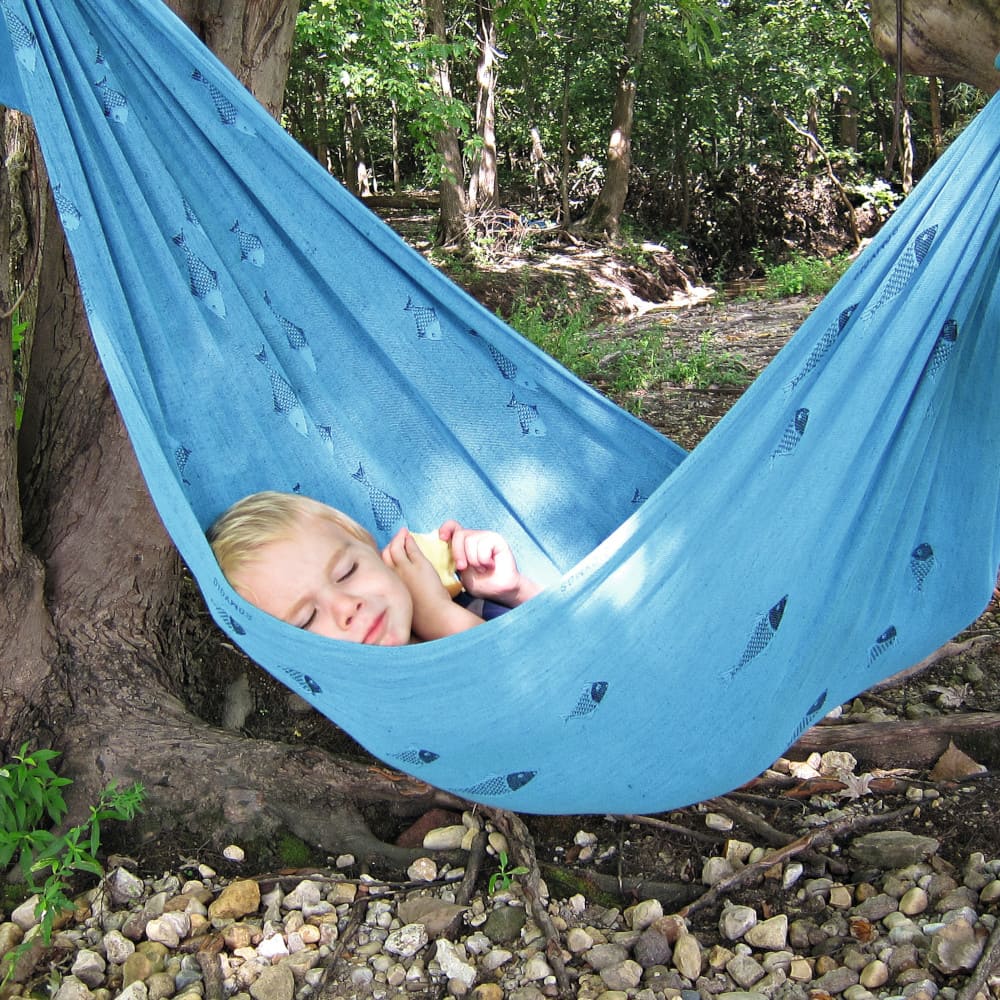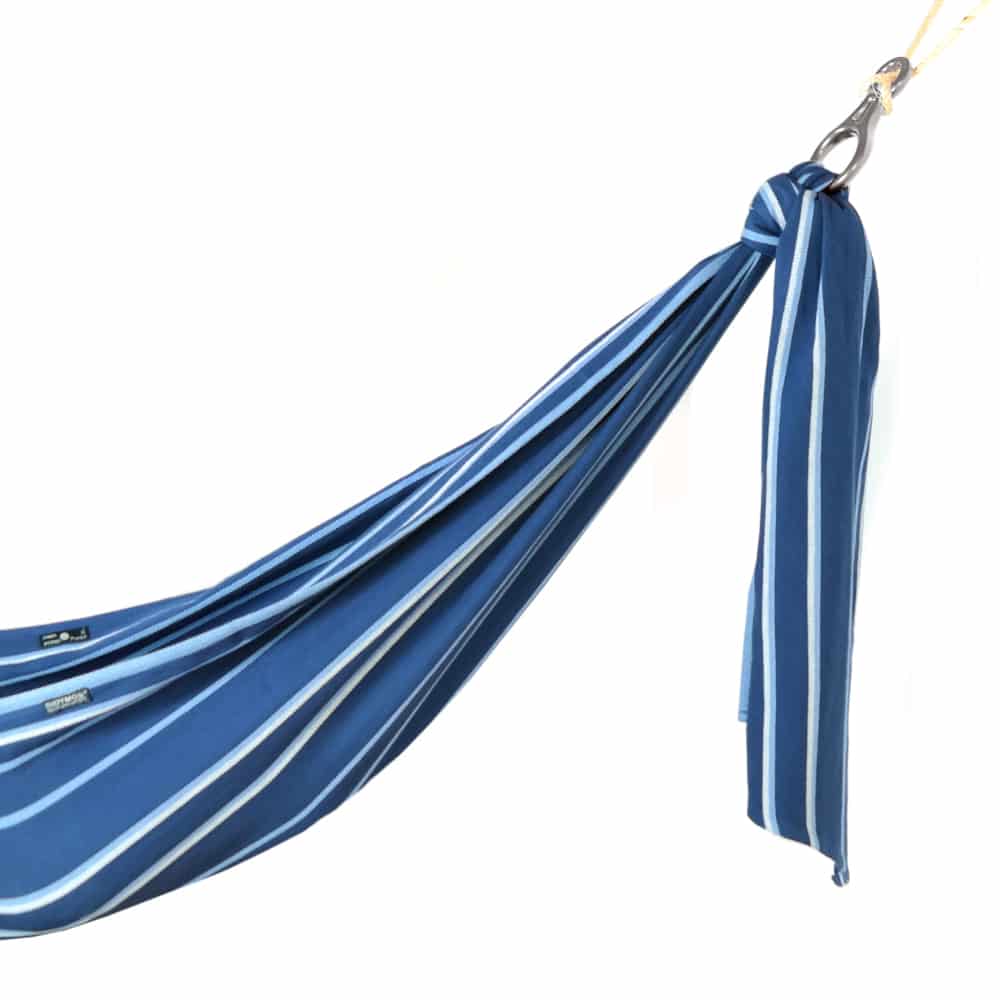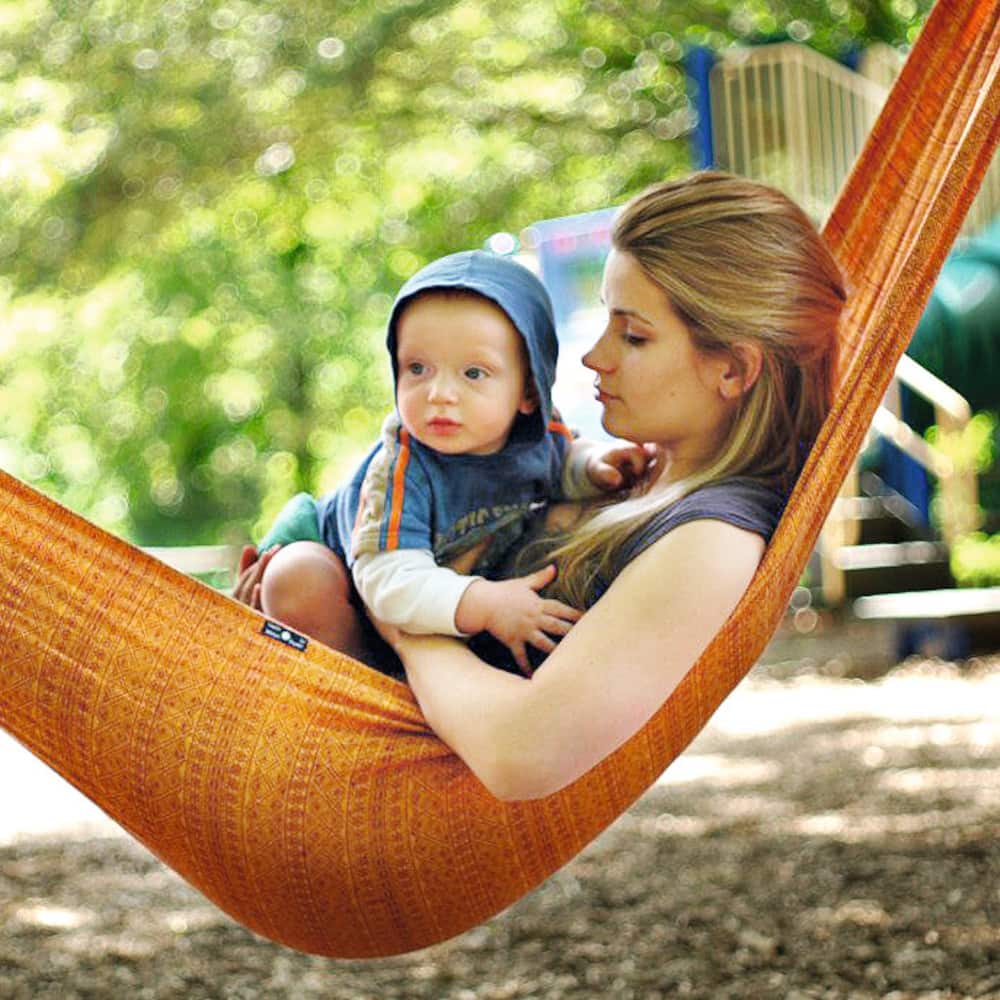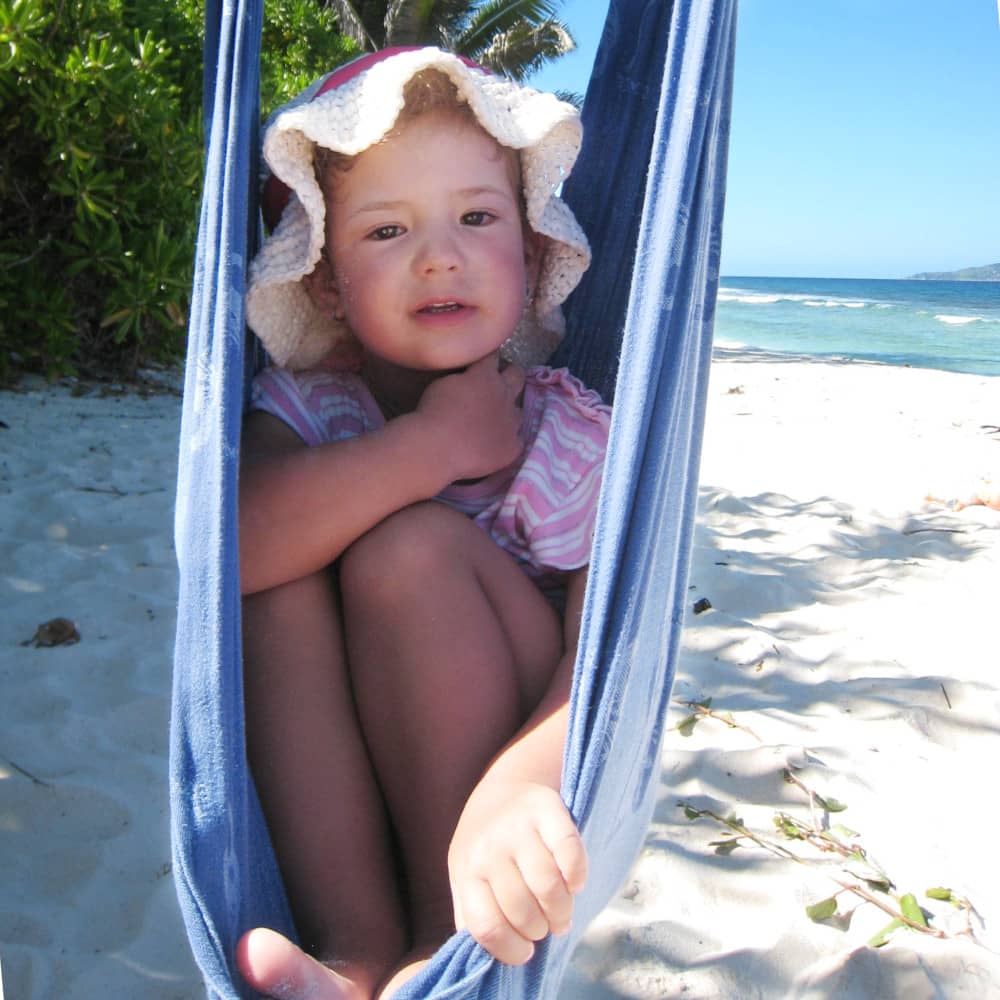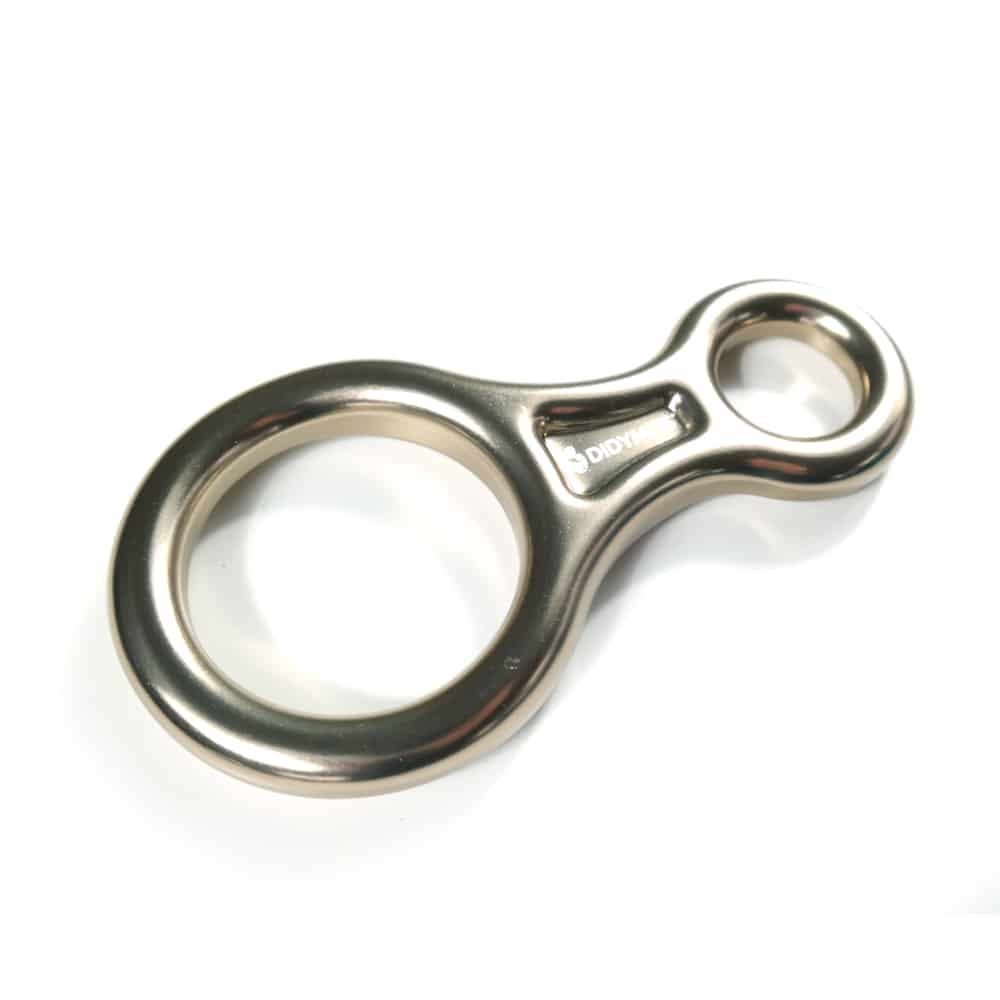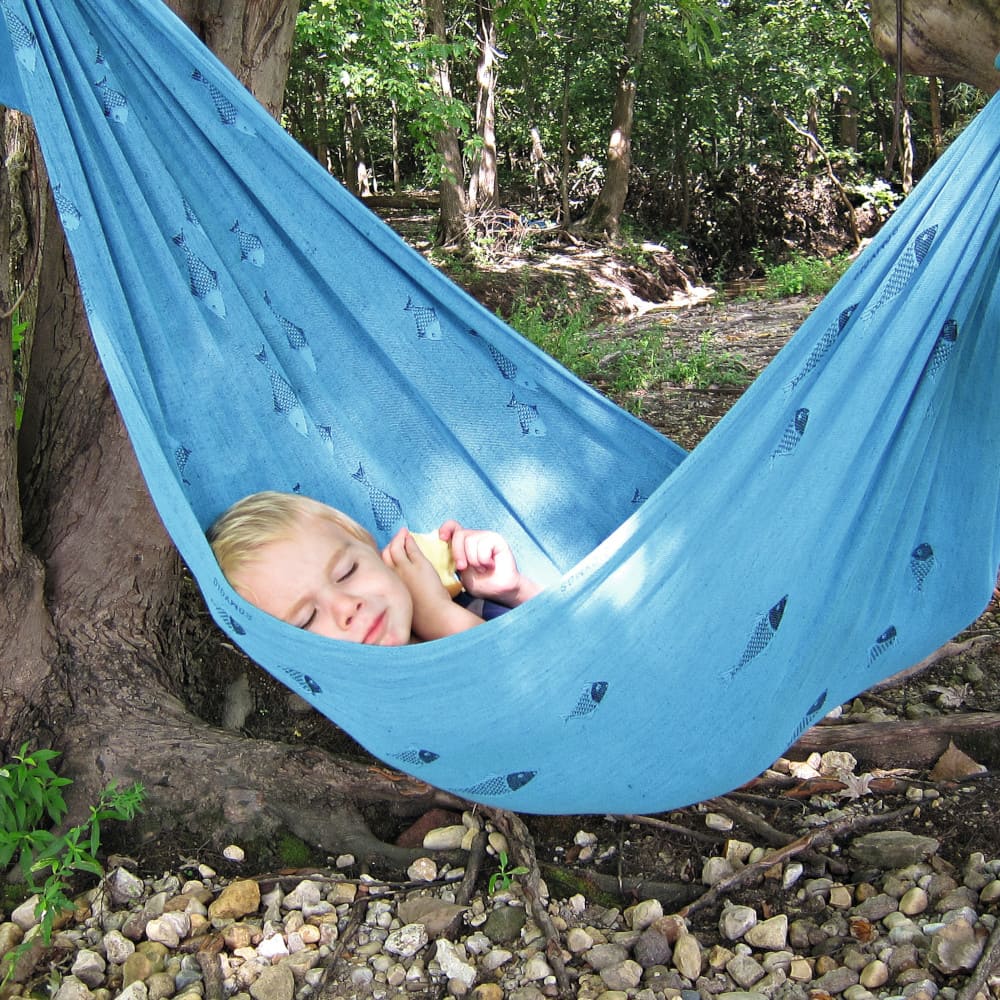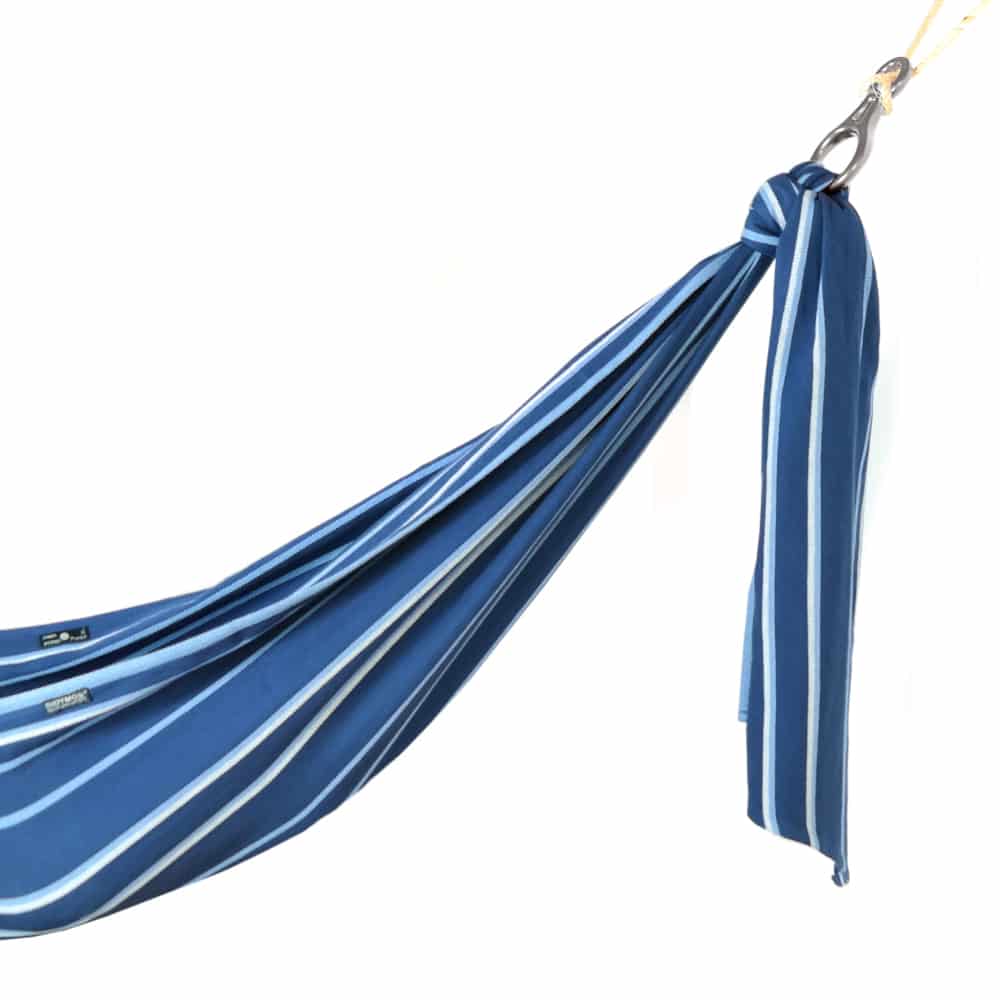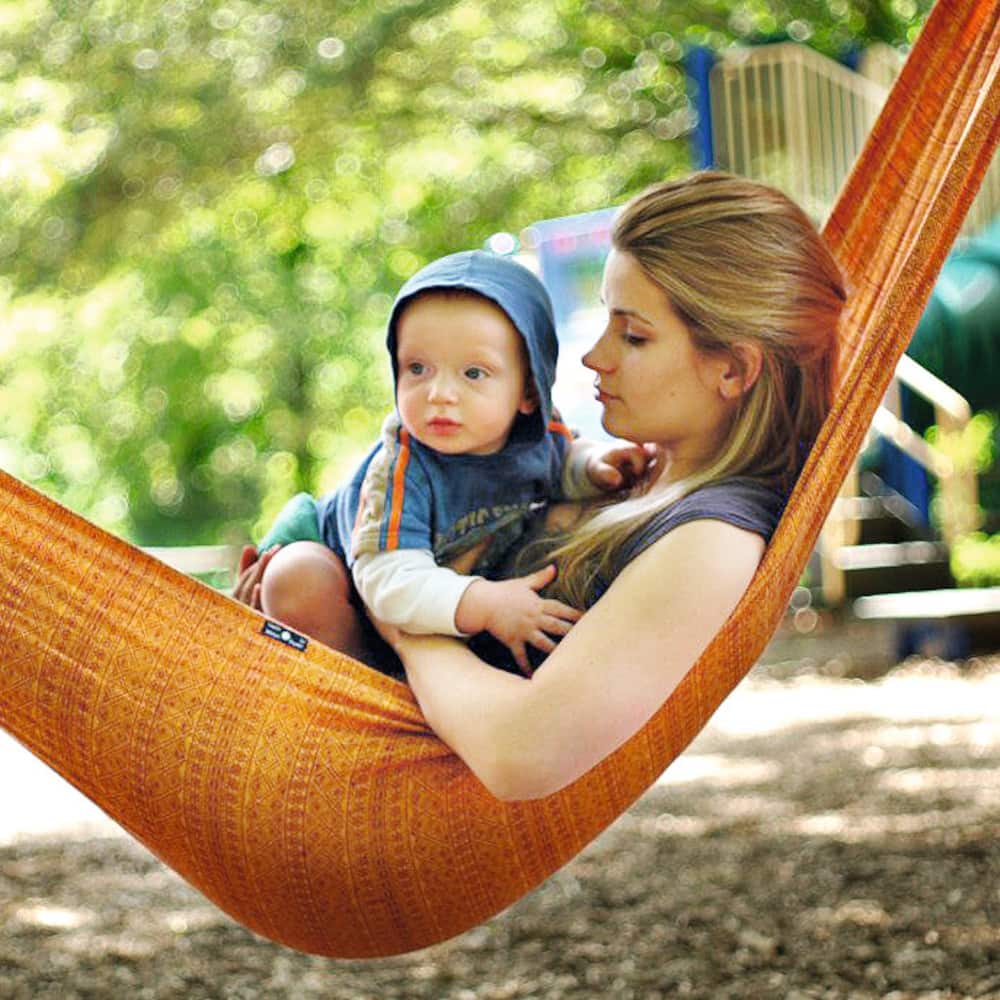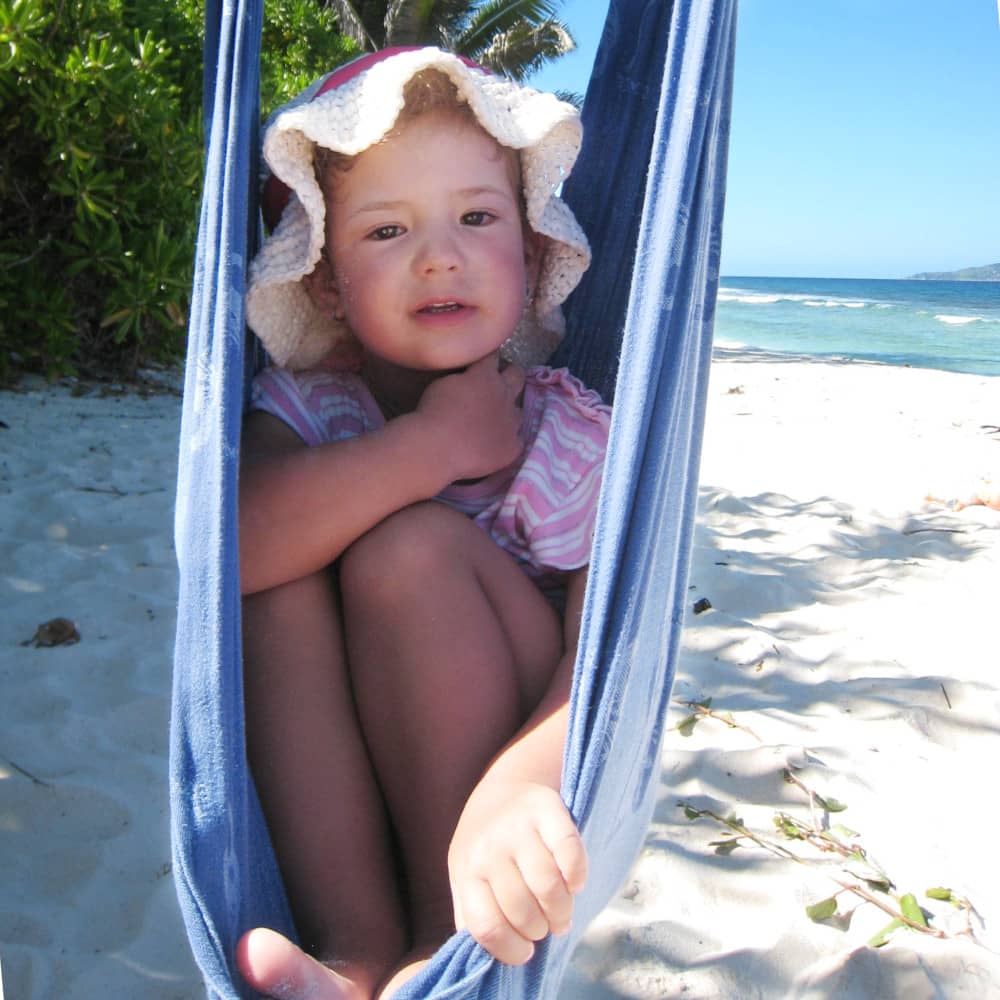 Double ring for hammocks Aluminium
Description
This double ring is ideal if you want to turn your baby wrap into a swing or hammock.
You pass the wrap end through the large ring and righten with a double knot. The hammock is hung by means of attaching the small ring to a suitable place or spot.
By the way: Grown-ups will enjoy the relaxing effects of a swing, as well. Just try yourself.
Material: Alu
Breaking load: 30 kN (ca. 3 tons)