Make a wish – with help from your personal DIDYMOS wish list
Wishes are made to be wished for!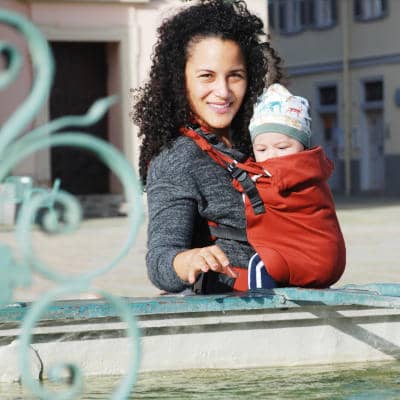 When I was a child, our tradition went like this: six weeks before Christmas, we wrote our most secret wishes on a special piece of paper and put it out on the balcony. The next morning the note would be gone - in its place only glitter and golden hair.
The years have long passed and I no longer celebrate Christmas. Yet, I still have wishes! And now the experience feels a bit less magical. Either, I just have the necessary money, but my wish is not available, sold out or is so limited that I've been looking for it on all continents of the world for years, or there is the perfect wrap in the shop, but I don't have the funds.
While my only advice for the first case is to join the DIDYMOS Official Group on Facebook, I can suggest a concrete solution for case two: the DIDYMOS wish list via your customer account!
I only recently stumbled across this function and have come to love it.
Every product that is available in the shop (whether it's the pretty sling, the new DidyFix full-buckle carrier, the fancy babywearing coat, or the baby warmers in pretty beige) can be added to your virtual wish list. You could then keep it secret and fulfil your wishes yourself or you can share your wish list via your personal link with your friends, family - or St. Nicholas? With Santa Claus? With Jack the Pumpkin King? No matter what your beliefs are - for the DIDYMOS wish list you just have to believe in the magic of anticipation, with the ease of technology.
In today's age of consumerism, I think the idea of the wish list is a wonderful way to shop mindfully, look forward to something new, and save up for just the right thing.
And who knows, maybe one morning you'll find nothing but golden hair and glitter instead of your wish list - then maybe St Nick was there and your wish will soon be under the Christmas tree.
And if not: remember, wishes are made to be wished for. The next opportunity – perhaps your birthday! – will come. Because if there's one thing I've learned from writing wish lists as a child, it's this: anticipation is the best joy.

This blog post is by Tabea