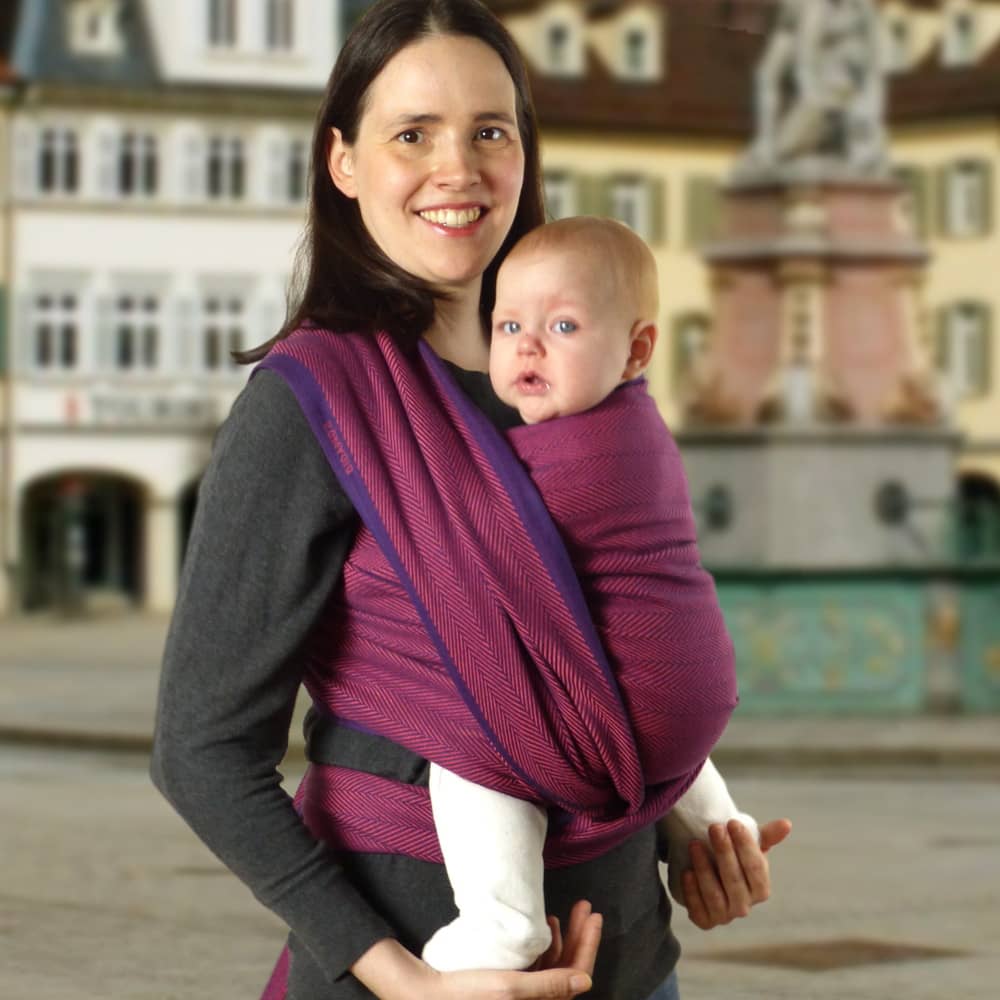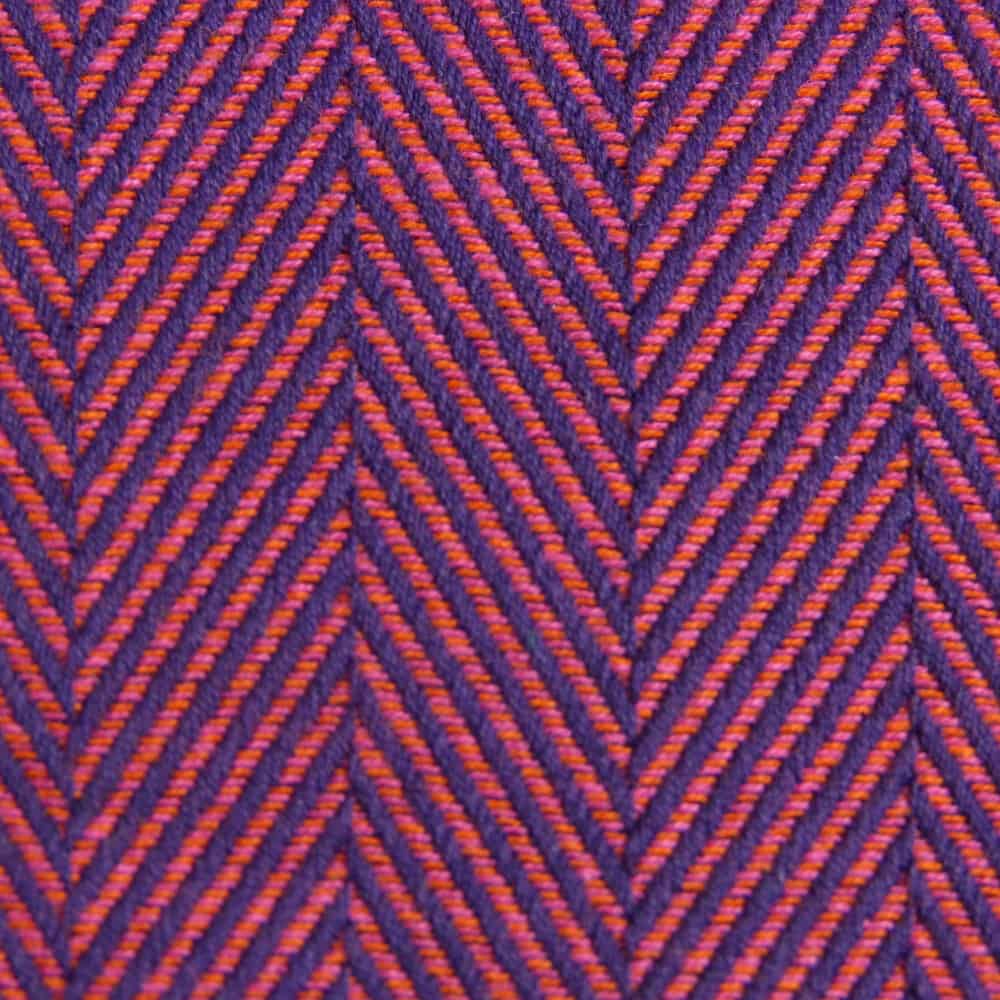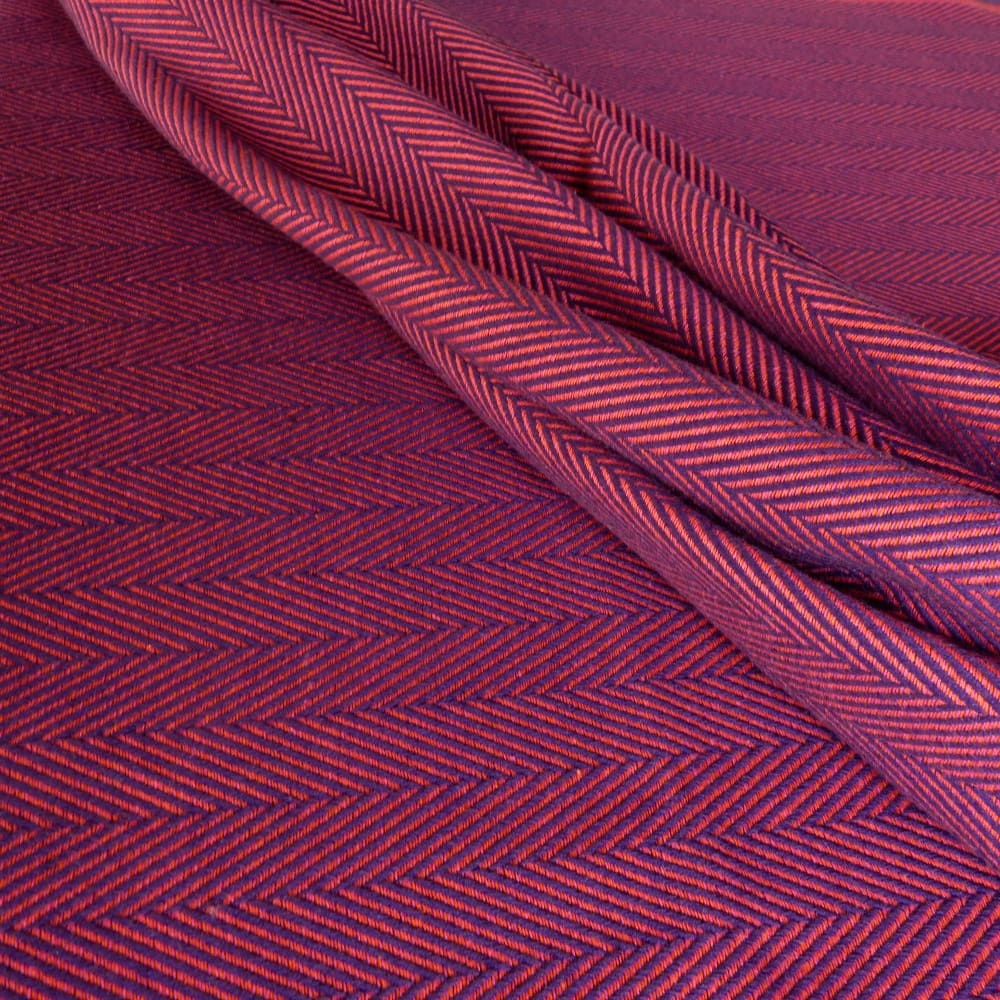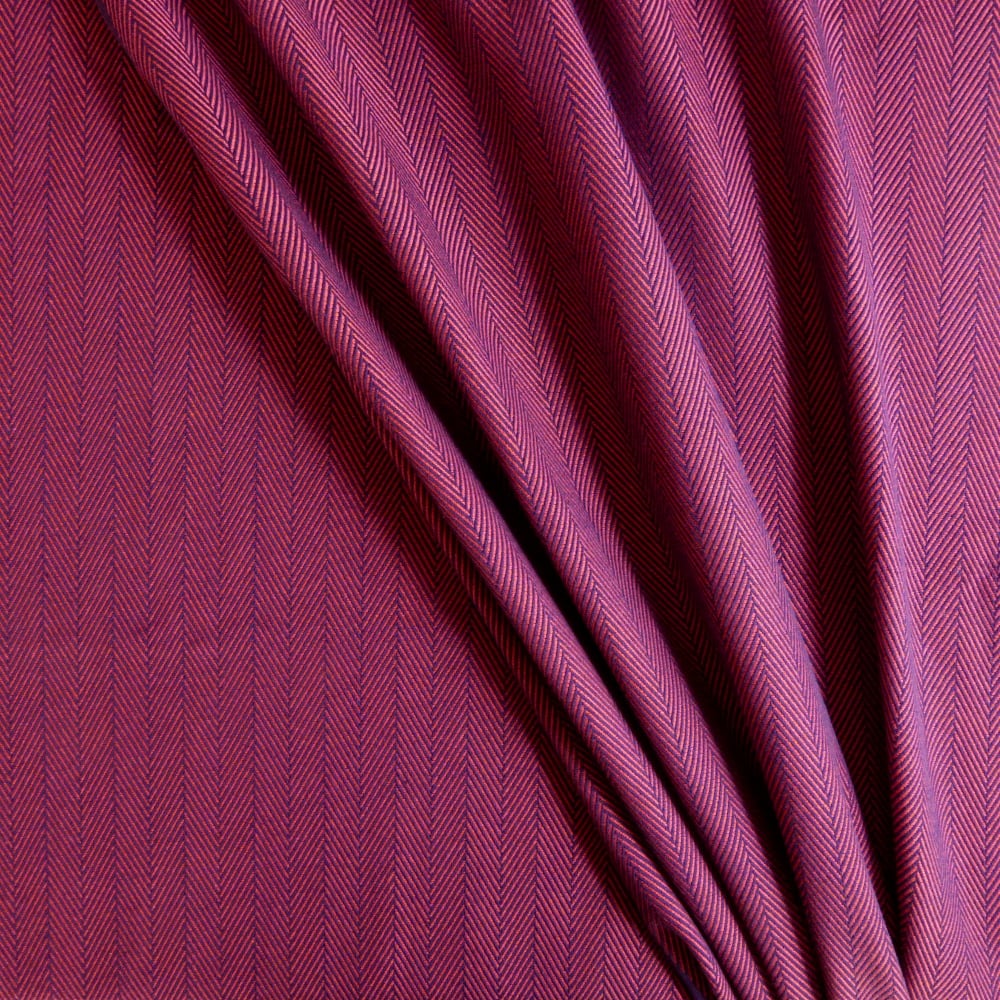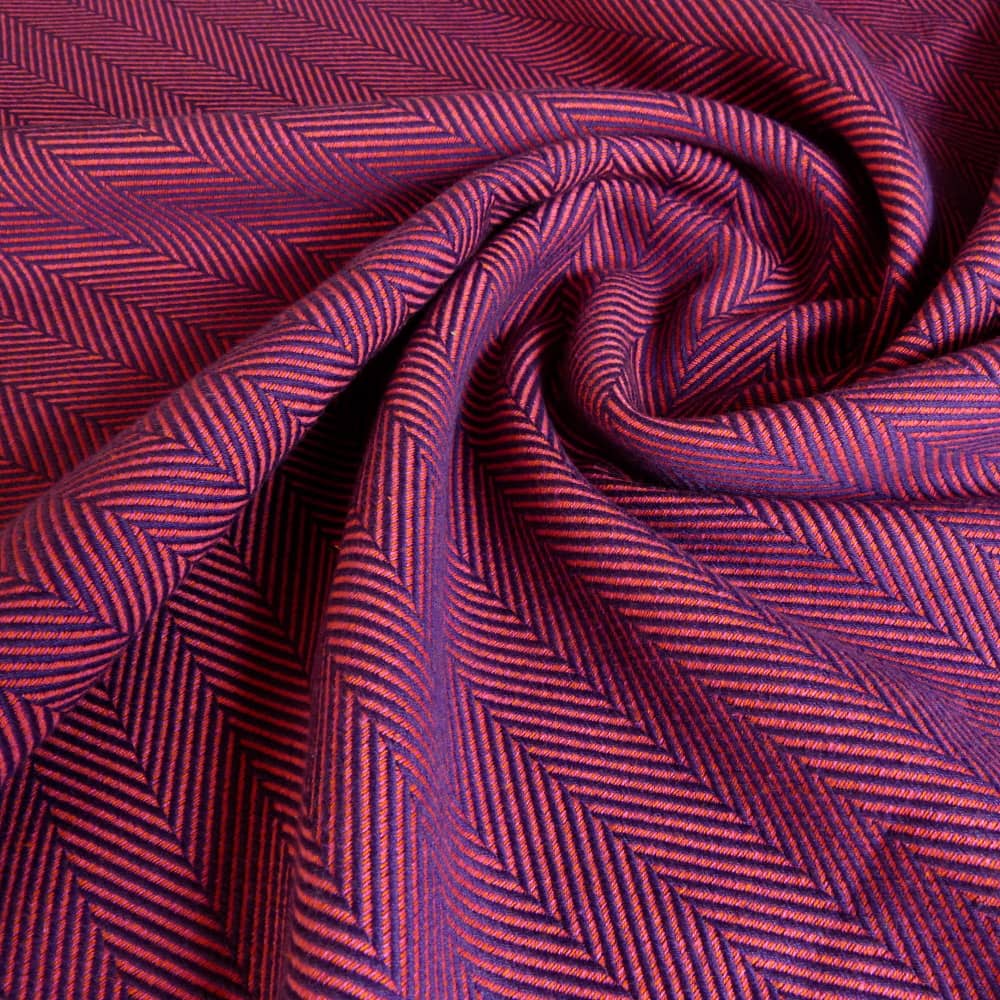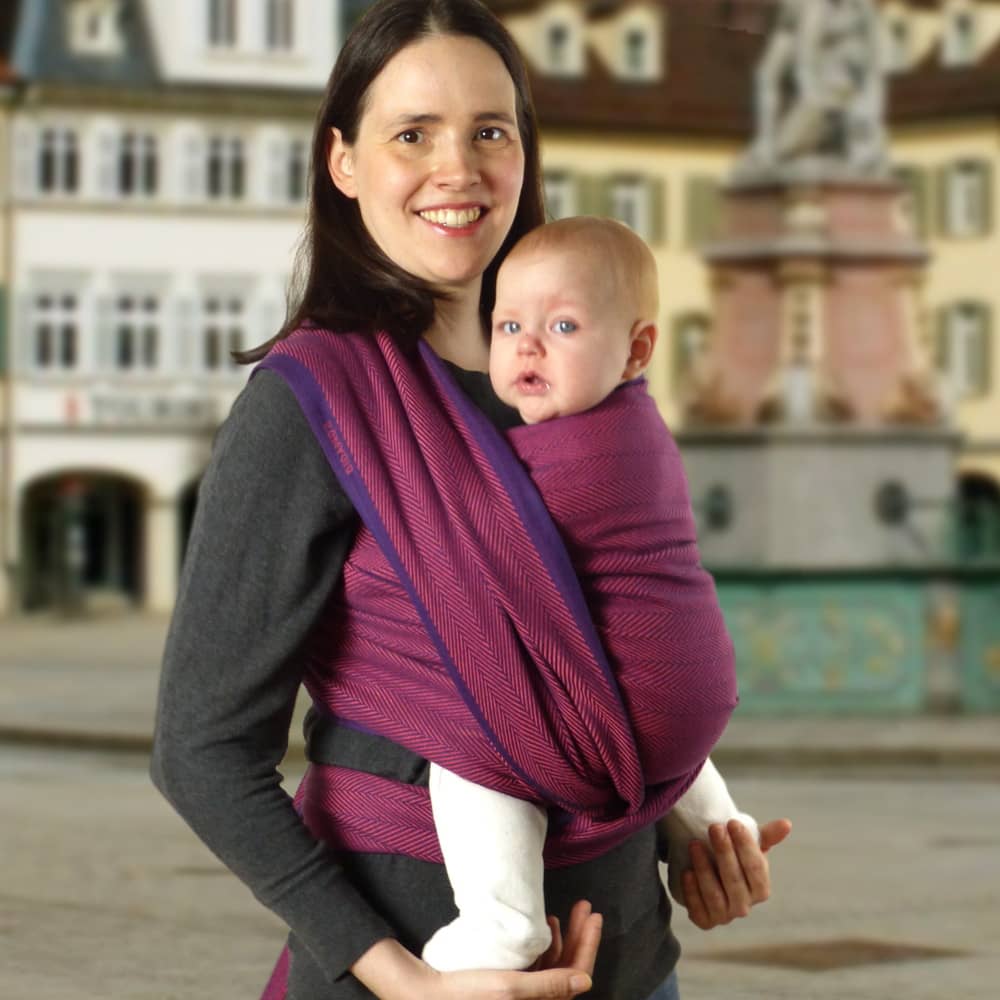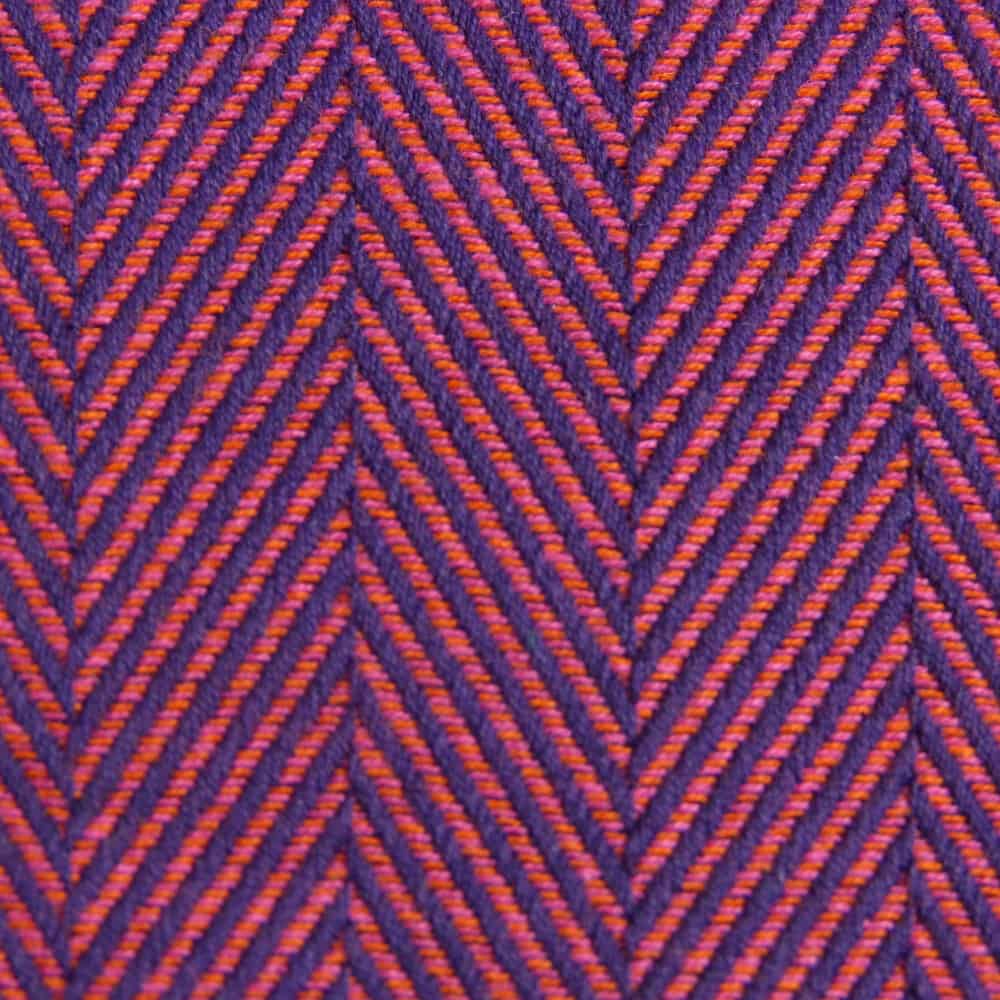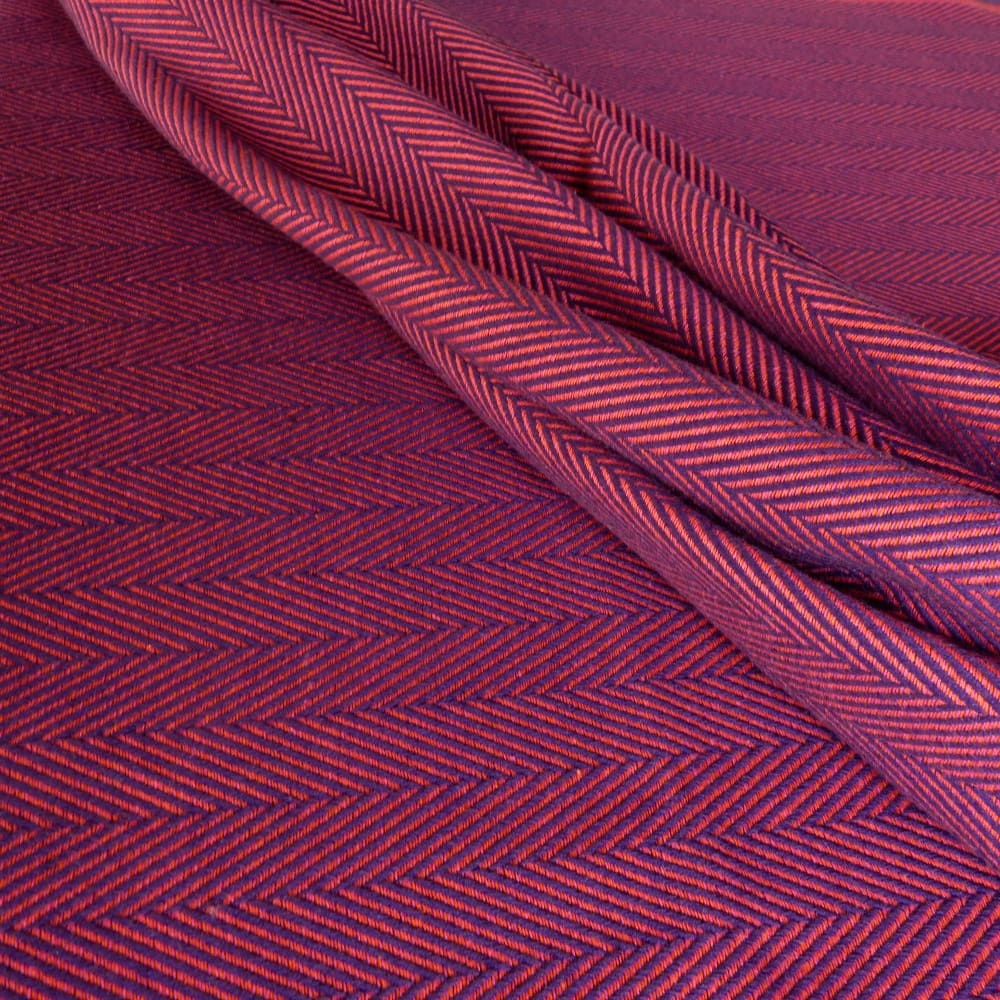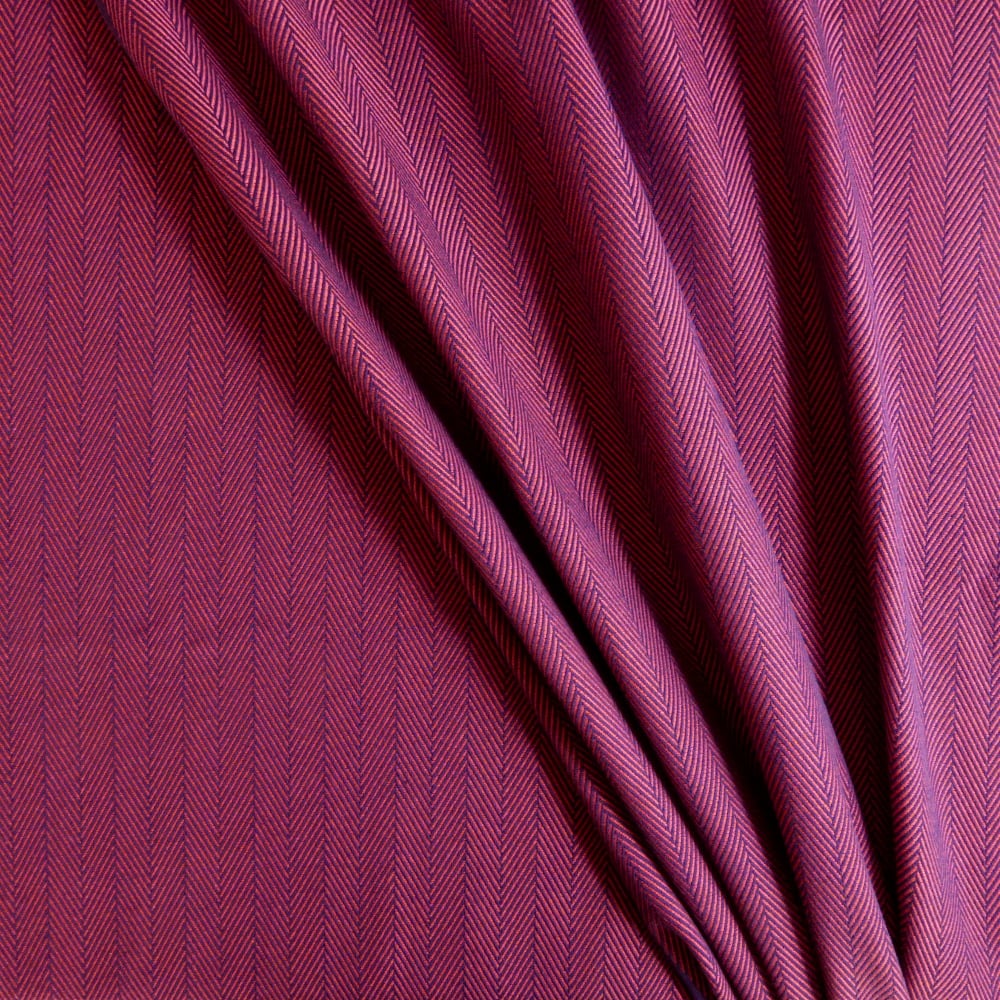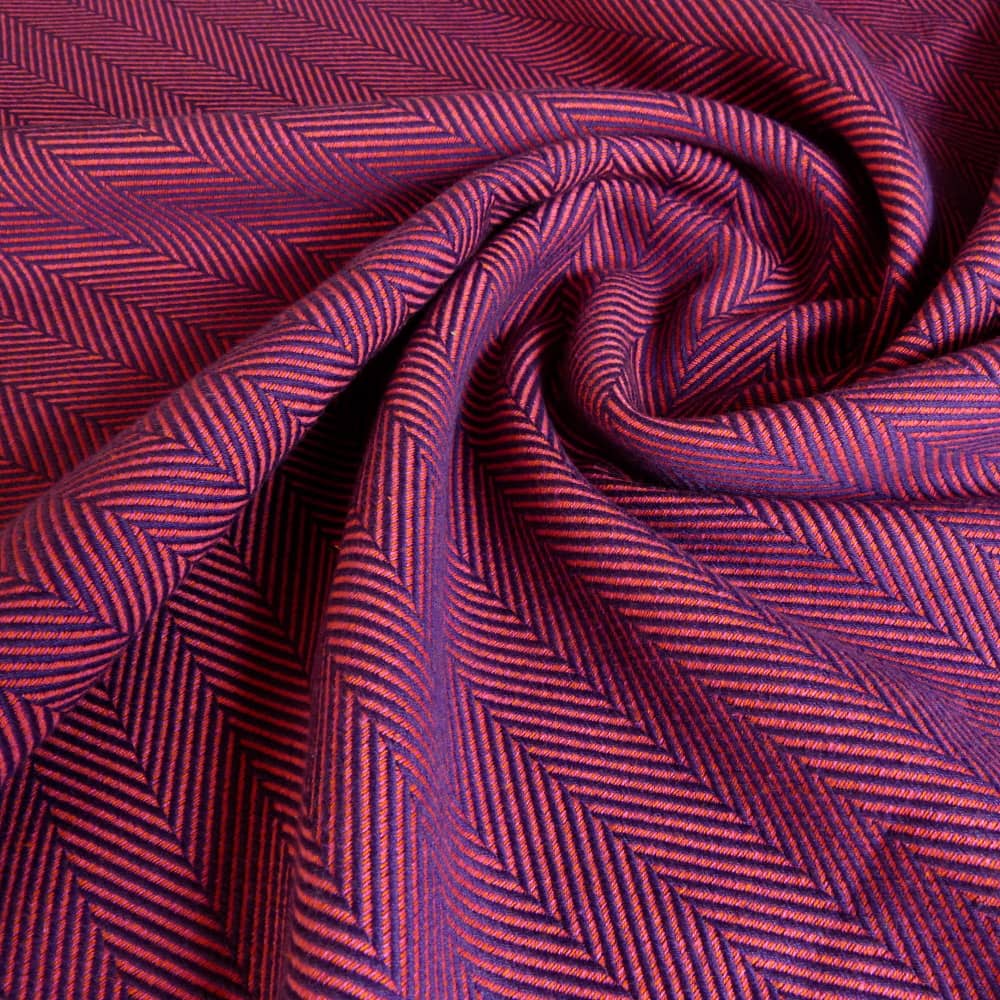 Baby Wrap Sling Lisca Viola
Description
Re-release of Lisca Viola in a thicker version!
For this re-weave we blended the same warm hues of berry, cyclamen and scarlet red like before, a colour combination that subtly accentuates the fine structure of the DIDYMOS herringbone pattern and that makes the fabric shimmer in the daylight.
The nature of the Lisca weave creates a very soft fabric with perfect inherent stretch. The slightly grippy surface allows for perfect and precise tying of a large variety of carries.
Though a more heavy weight fabric, it is incredibly soft. It offers plenty of support and your newborn or toddler can cuddle up against you for hours.
Material & properties
Age of child: From Birth
Color: red, cyclamen
Different Edges: No
Material: 100 % Organic Cotton
Surface weight: 260 g/m²
Vegan: Vegan

Washing & care instructions
Washable: Up to 60°C, Gentle Cycle, Slow Spin Speed

Please follow our DIDYMOS Care Tips to make your DIDYMOS model last for many years.