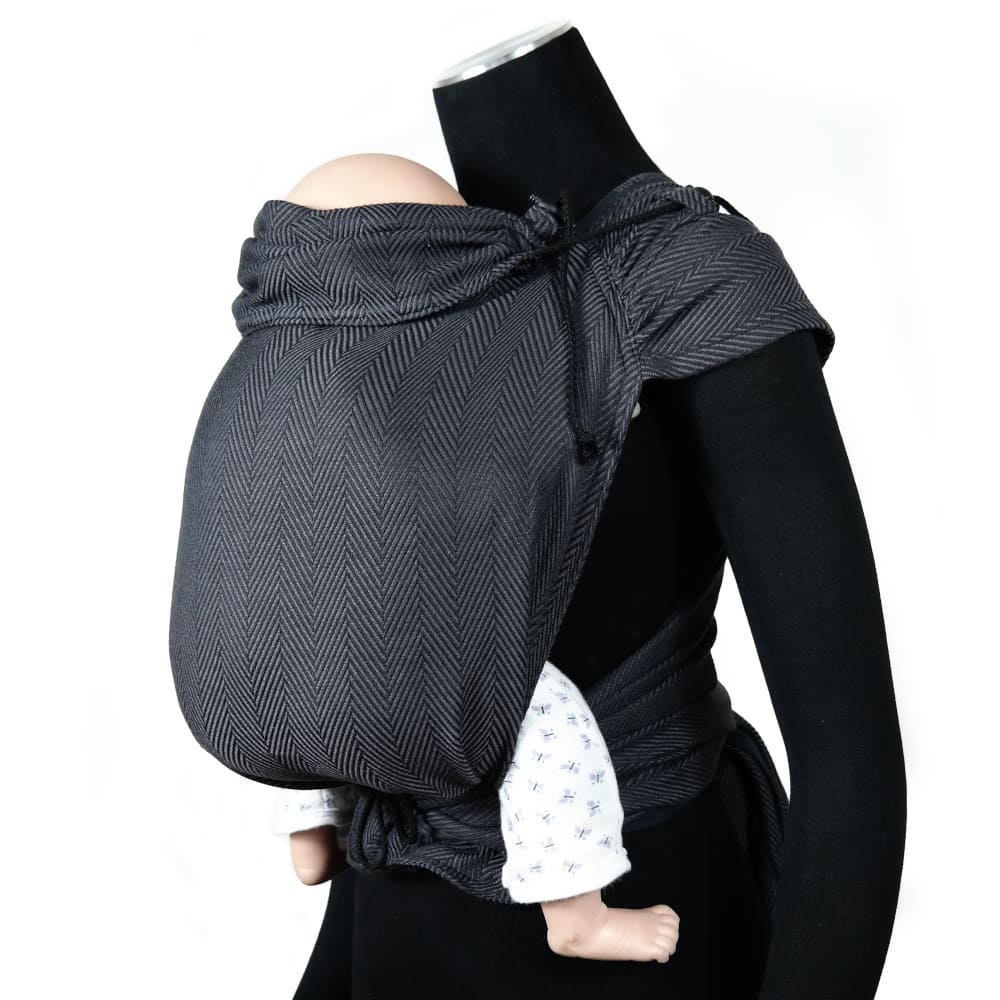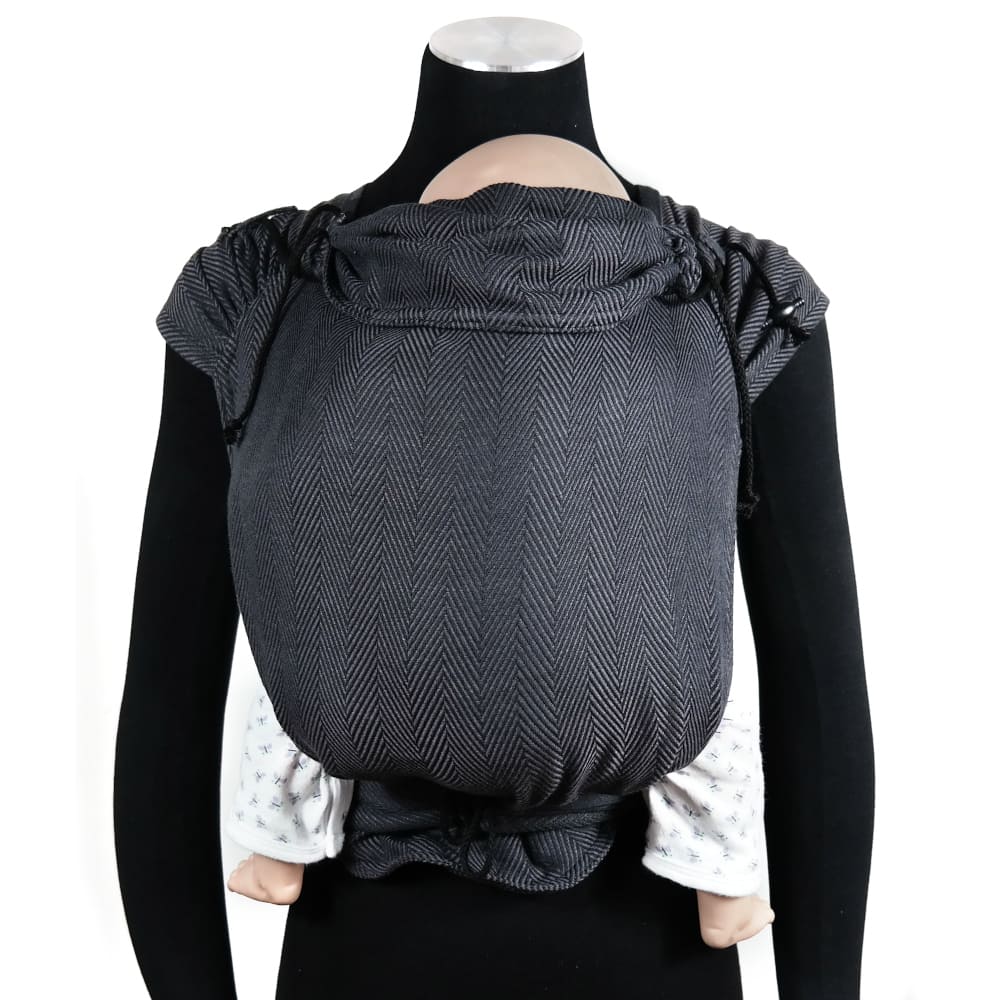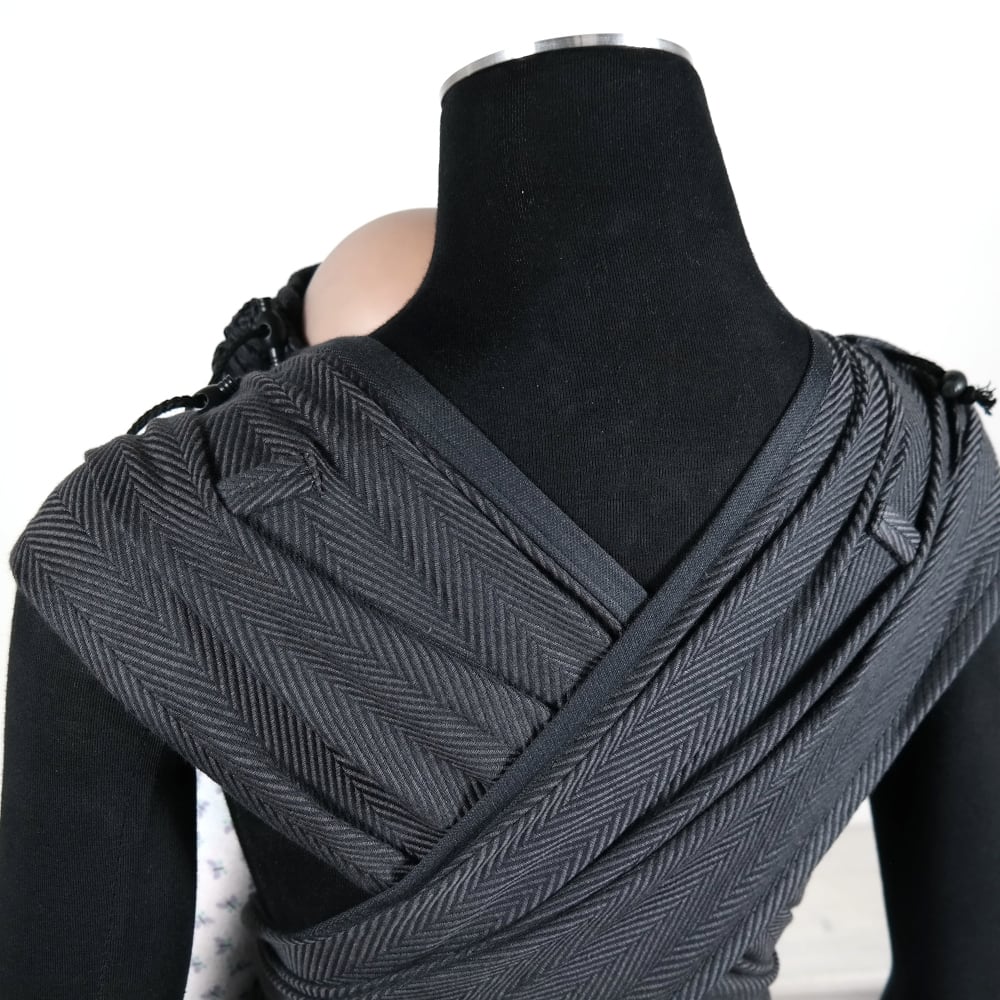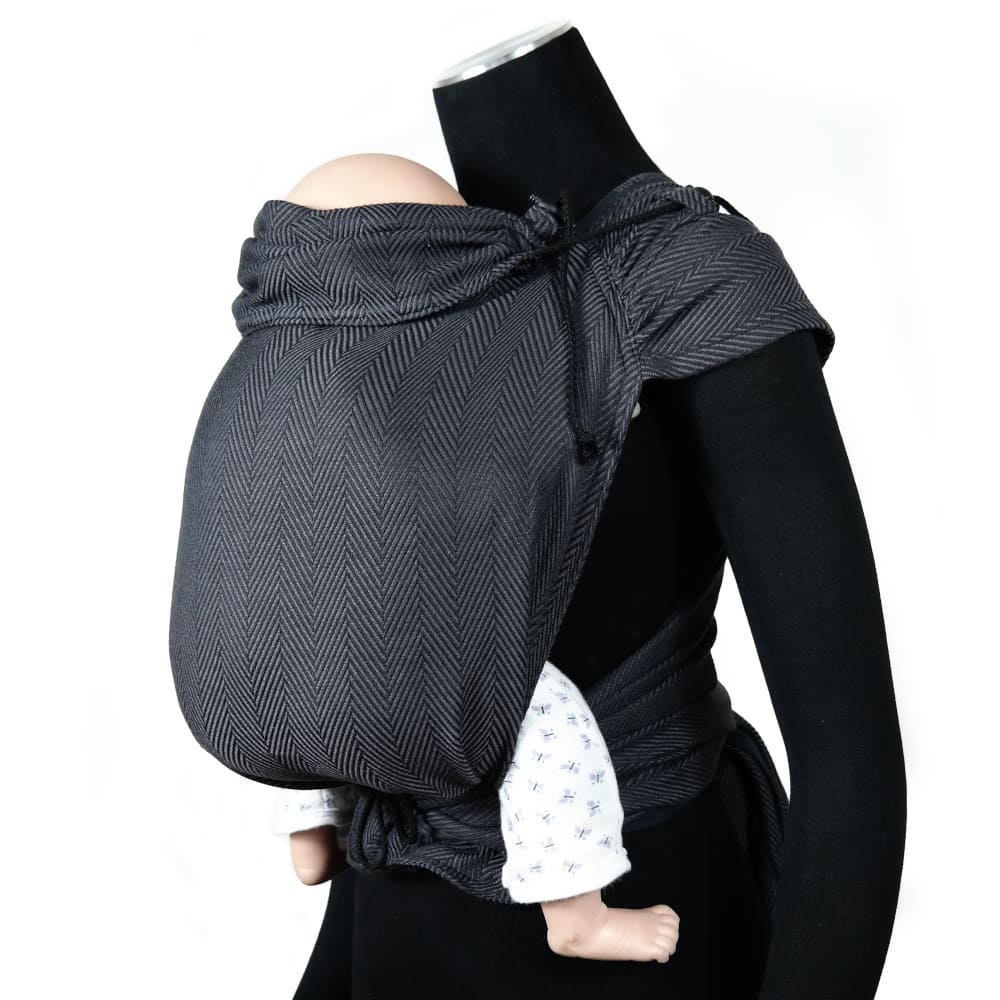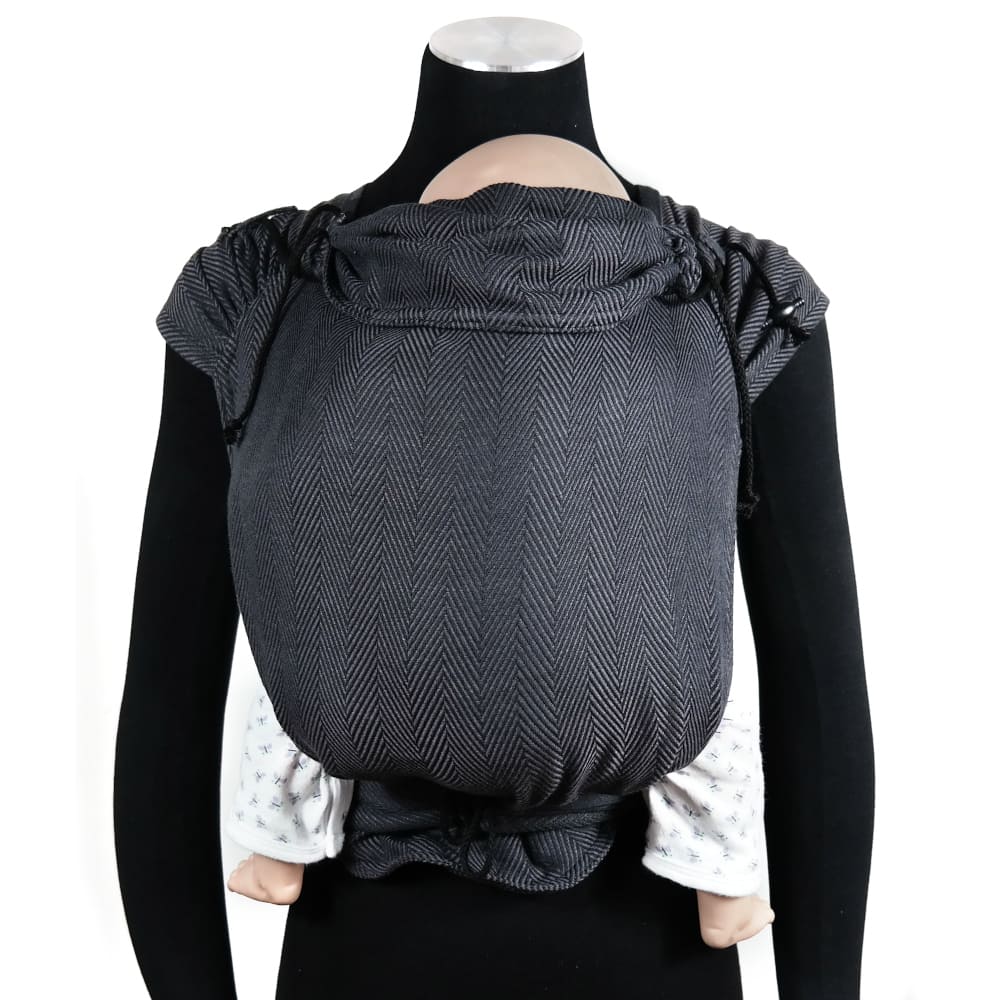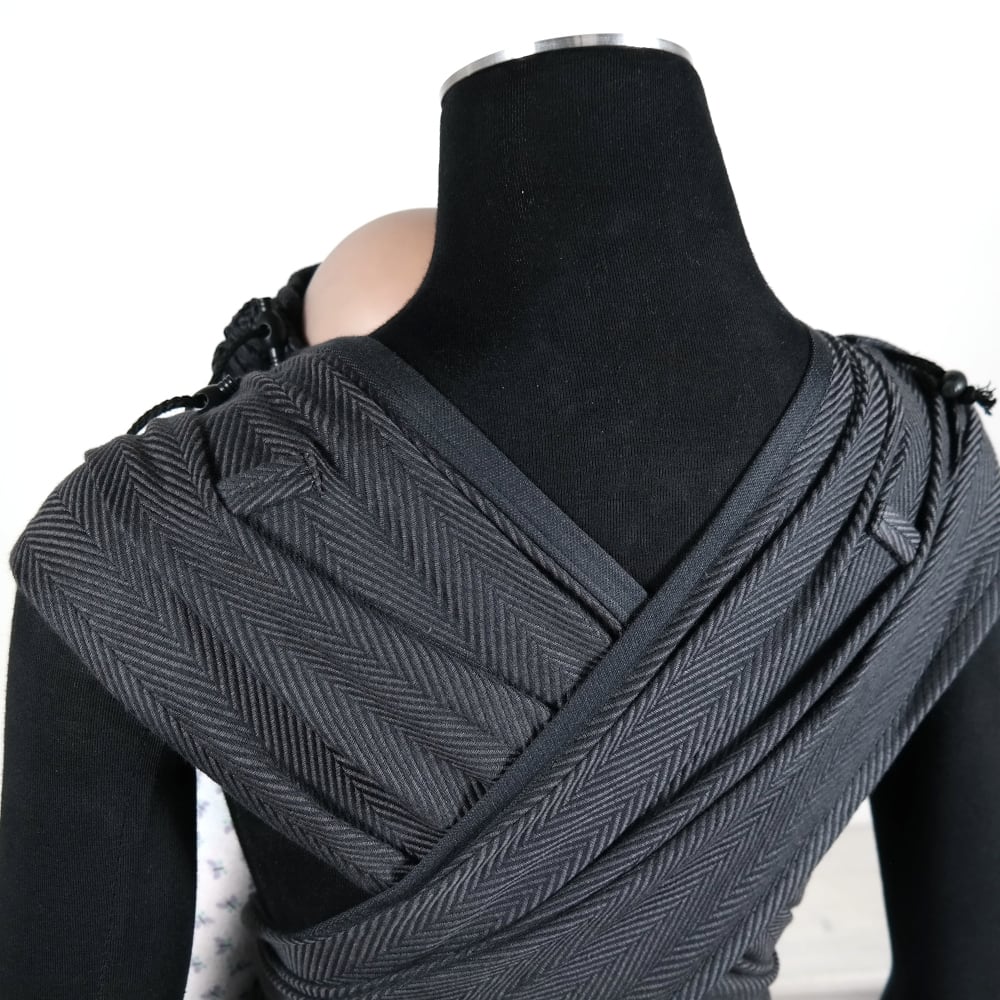 Description
One-size Baby Carrier of supreme comfort, very supportive and easy to put on.
Didy Meh-Dai (DidyTai) Lisca Obsidian featuring the herringbone pattern in black and anthracite. A particularly fine, and soft fabric which is ideal for carrying babies on the front and on the back as well.
A Jacquard weave, the herringbone pattern is WOVEN into the fabric and is the same on both faces, the colours are reversed.
Medium weight fabric, tear-proof, durable and with optimal diagonal stretch.
Material & properties
Color: Black, Anthracite
Material: 100 % Organic Cotton
Surface weight: 190 g/m²
Vegan: Vegan

Washing & care instructions
Washable: Max. 60°C, Gentle Cycle, Reduced Spin Speed

Please follow our DIDYMOS Care Tips to make your DIDYMOS model last for many years.