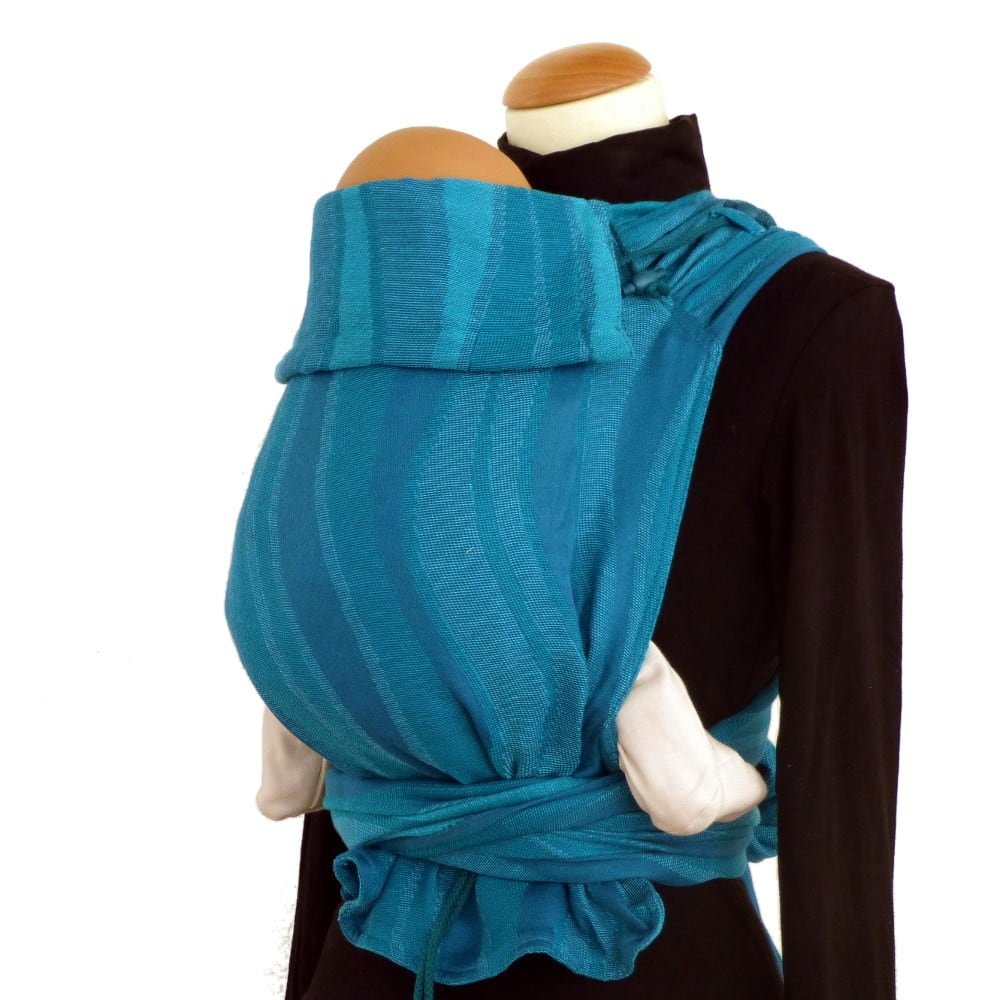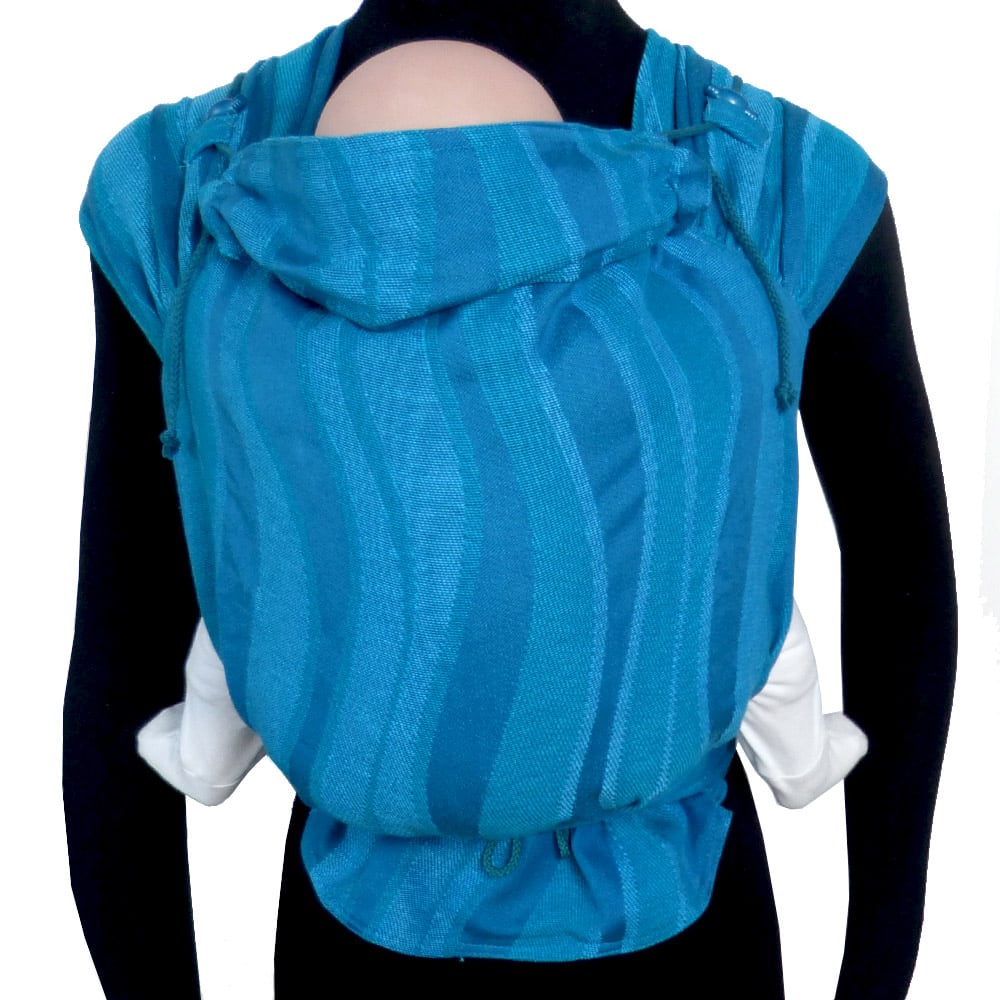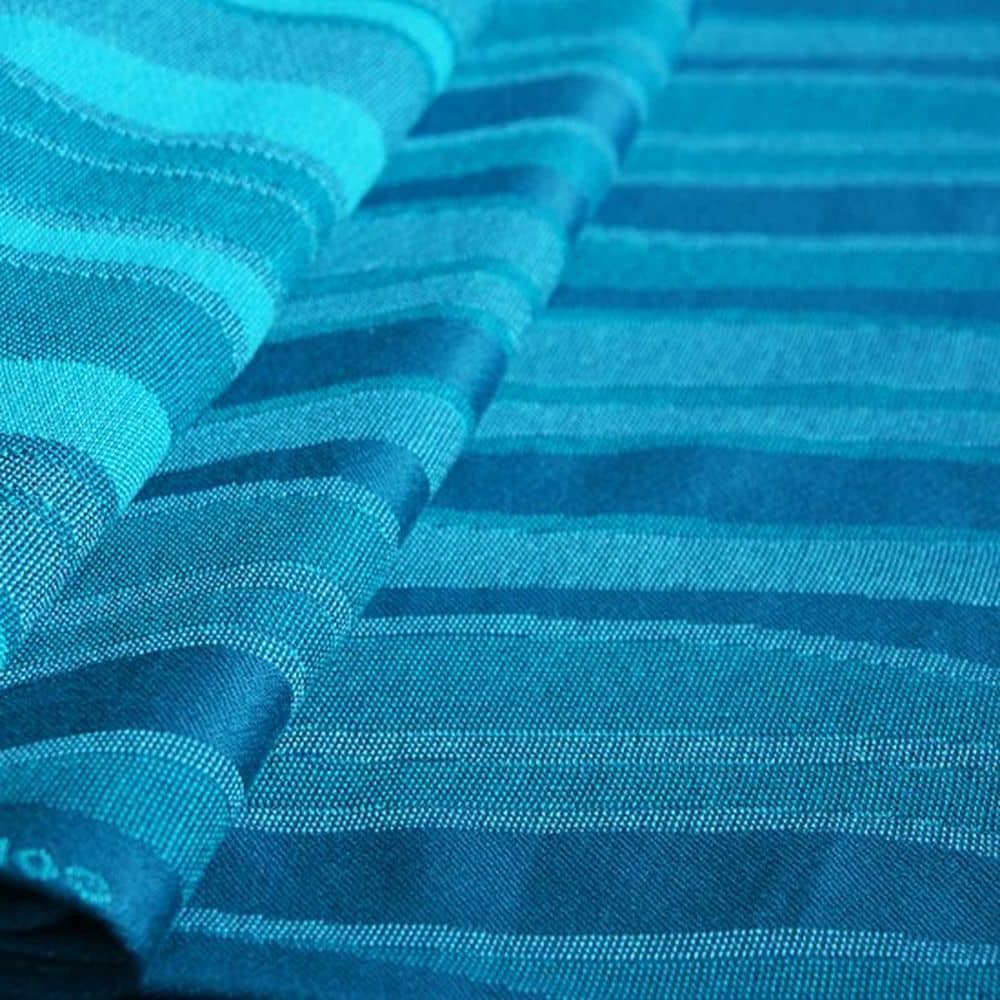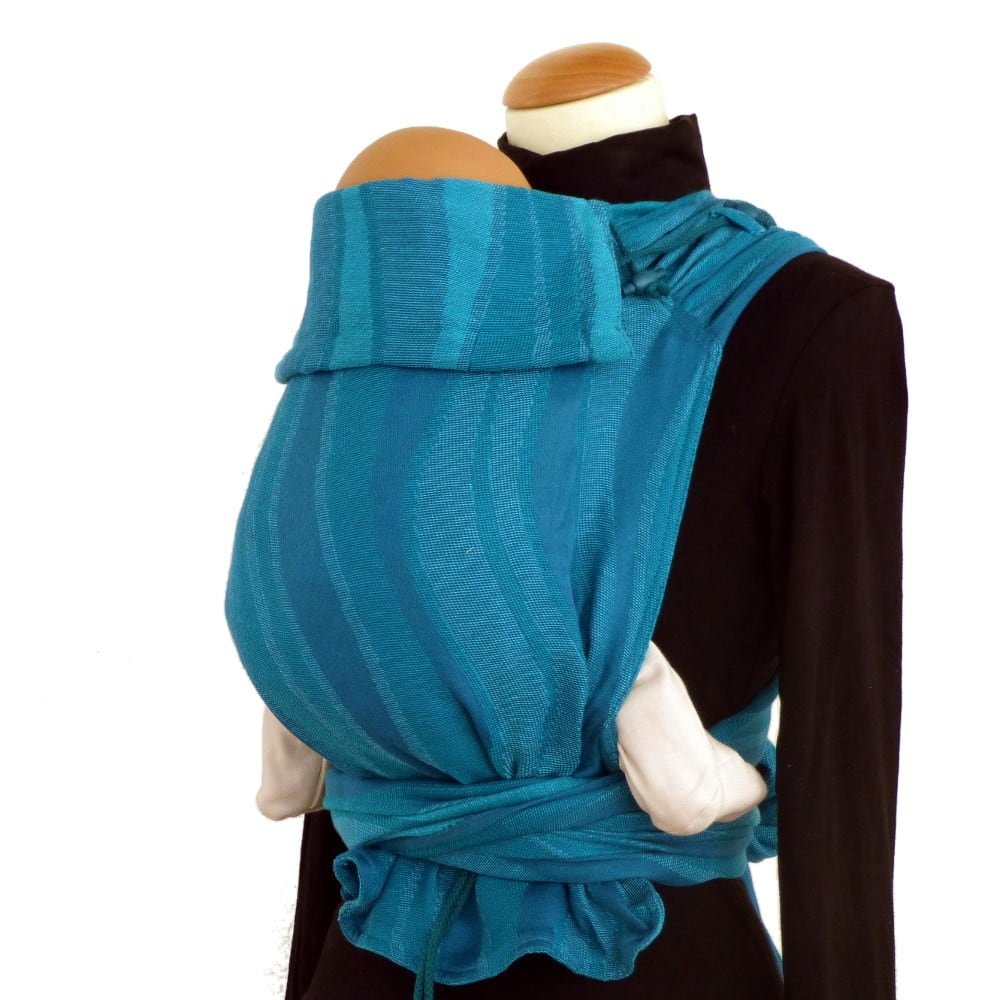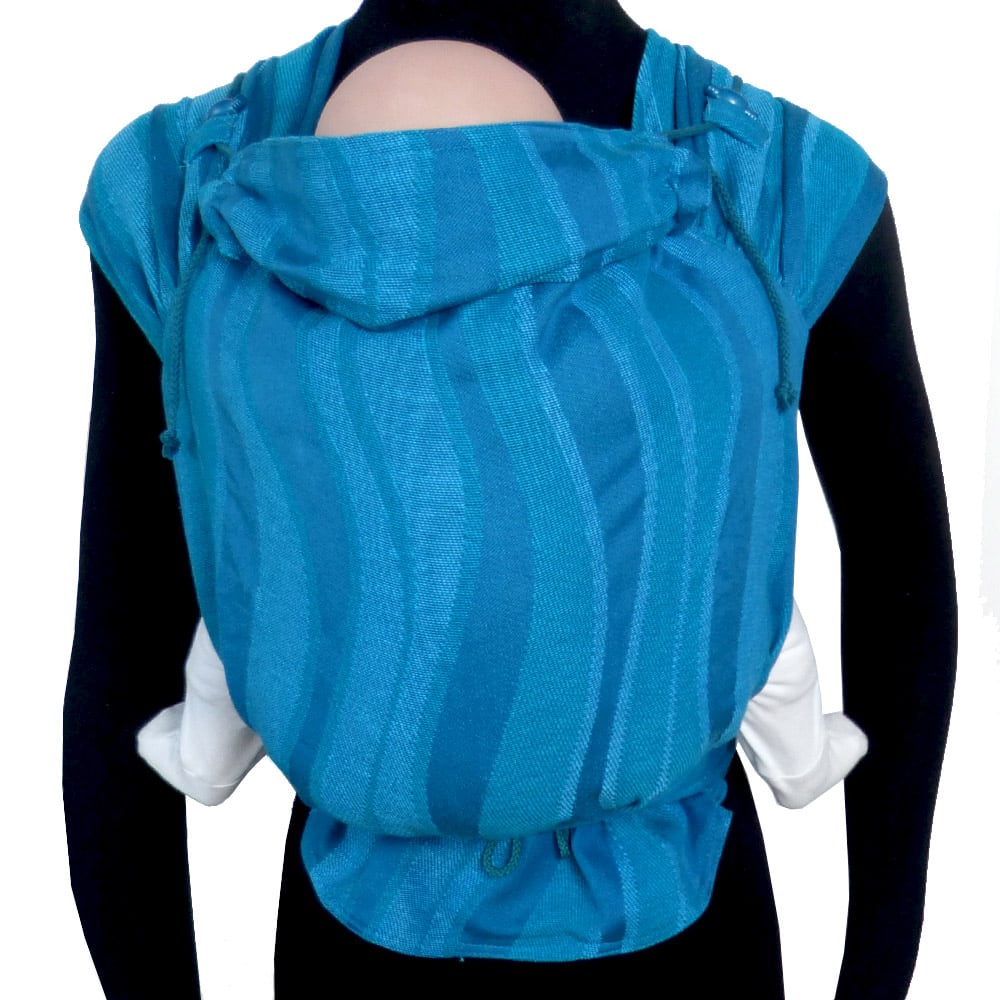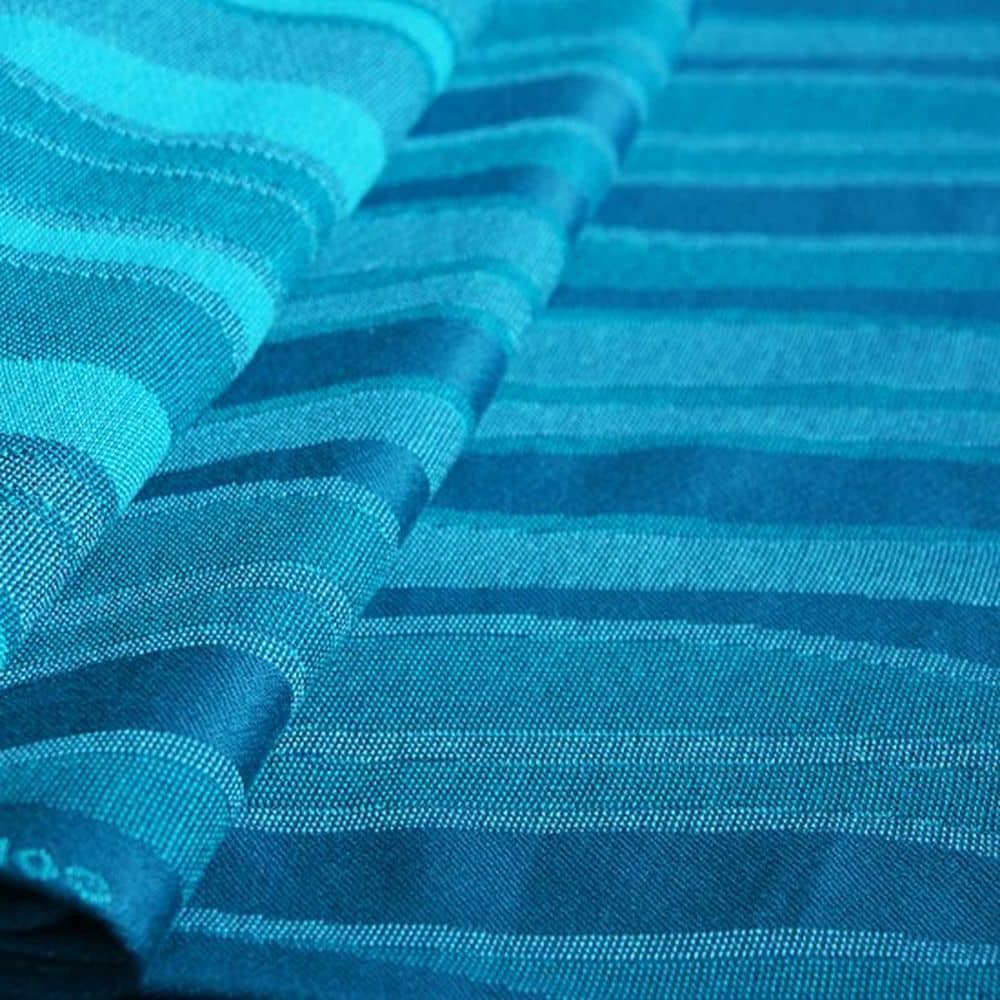 Didy Meh-Dai (DidyTai) Waves Acqua
Description
One-size Baby Carrier of supreme comfort, very supportive and easy to put on. Made of the same fabric as Didymos Baby Wrap model Waves Acqua
Jacquard fabric with Waves pattern in shades of petrol blue and turquoise. The basic colour is bluish green.
Jacquard weave: the patterns are WOVEN into the fabric and not printed on it, they are the same on both sides, but with the colours reversed.
---
I had a chance to try DidyTai and I loved it! Wonderful for wearing small babies.
Pour avoir testé ce porte bébé sur une longue balade , j'ai apprécié le confort tant en portage ventral qu'en portage au dos . Bébé est bien contenu , le poids est agréablement réparti grâce aux bretelles déployables . Le tissu écharpe donne une sensation proche d'un portage en écharpe , avec la simplicité de nouage d'un mei tai . Les réglages possibles permettent d'ajuste le portage au mieux au confort de chacun . Sans hésiter LE mei tai à avoir !!
Damit konnte ich mein Baby einfach der Lola (phil. Für Oma) umbinden und ungestört Arzttermine wahrnehmen. Auch auf dem Rücken tragen hat sie so geschafft. Und meinem Mann (Größe XXL) passt er auch. Fazit: Mein Liebling für diejenigen in der Familie, denen das Tuch ein "rotes Tuch" ist. Die Farbe leuchtet schön. Stoff hat eine angenehme Dicke.
Als Tragetuch-Fan wollte ich auch die Vorteile des DidyTai ausprobieren. Stoff und Farbe sind in der bekannten Didymos Qualität, wunderbar!. Die Handhabung ist für Tragetuch-Neulinge vielleicht einfacher, für bereits erfahrene Tragetuch-Fans nur eine Umstellung. Ein großer Vorteil des DidyTai meiner Meinung nach ist, wenn das Baby einschläft kann es leichter aus dem DidyTai ins Bettchen gelegt werden, als aus dem Tuch. Aus meiner Sicht ist allerdings ein Tragetuch in den ersten zwei Monate nach der Geburt besser, da das Baby dort fester und stabiler umhüllt ist, als im DidyTai. Auf jeden Fall ab dem dritten Monat eine klare EMpfehlung!