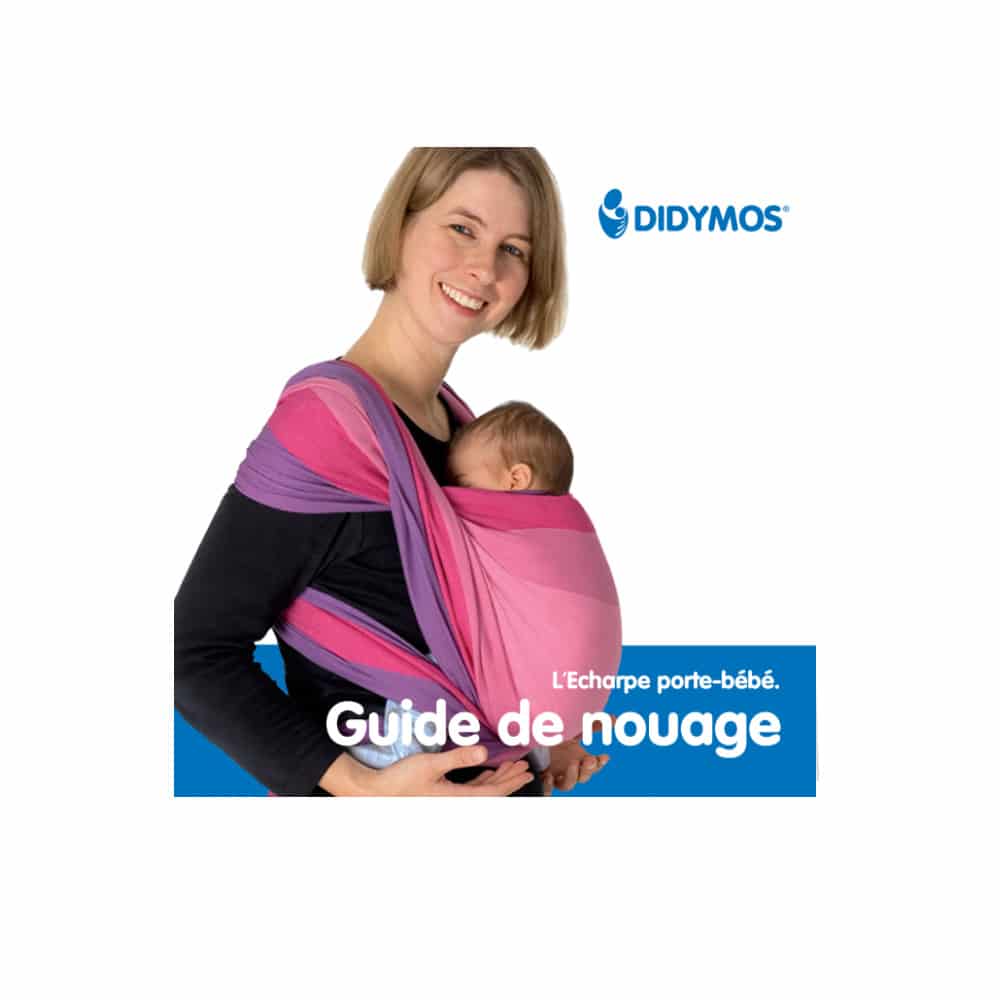 Tying Instructions French
Description
Booklet with illustrated, step-by-step instructions explaining the many ways of how to tie a woven baby wrap - from birth on to toddlerhood.
Includes valuable information and suggestions regarding babywearing.
Contents:
Spread-Squat-Position / Features of a top quality woven baby wrap / FAQ around babywearing.
Tying methods:
Cradle and Cross Cradle Carry/Wrap Cross Carry and Variation/Kangaroo Carry/Cross Carry/Double Cross Carry/dPre-tied Cross CarryClassic Hip CarrydHip Cross Carry/Hip Kangaroo Carry/ Hip Carry Variation/Back Carry/Wrap Cross Carry on the Back
Language: French
Note: Detailed tying instructions are included with each Didymos Baby Wrap Sling in booklet form and on DVD.