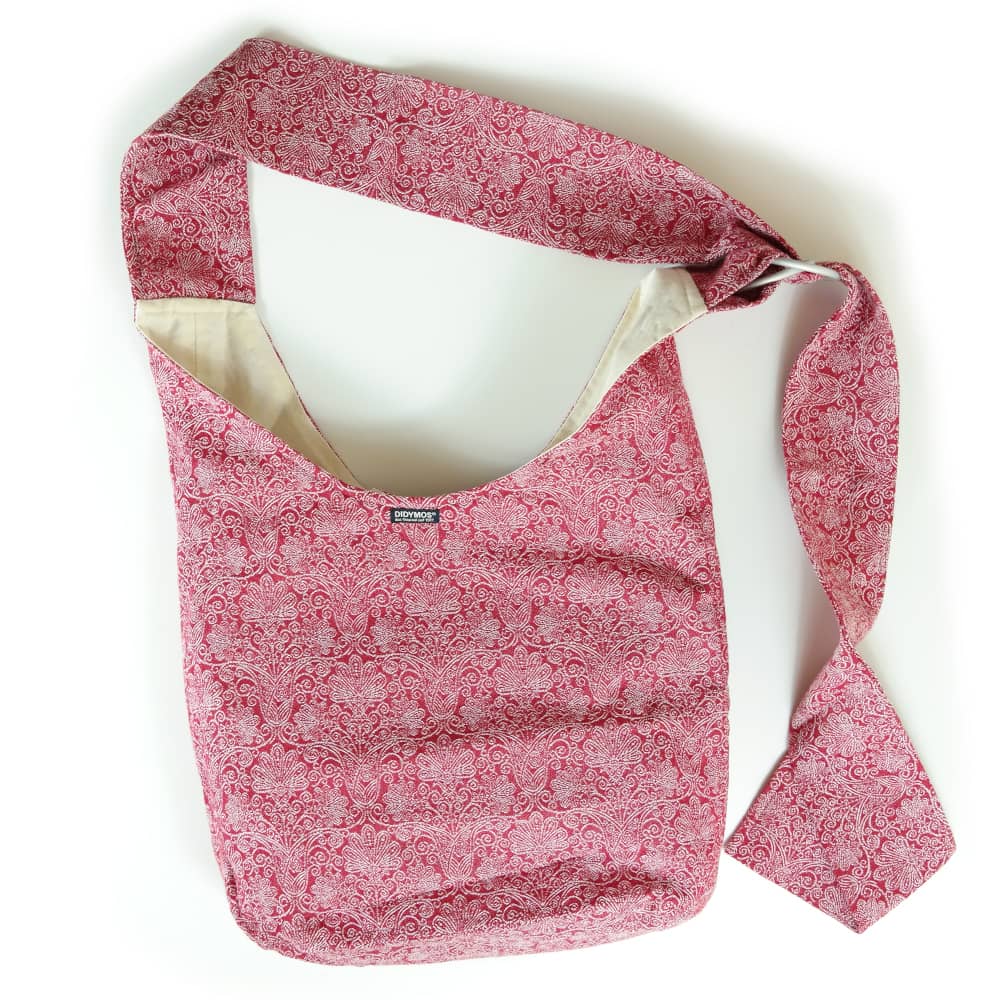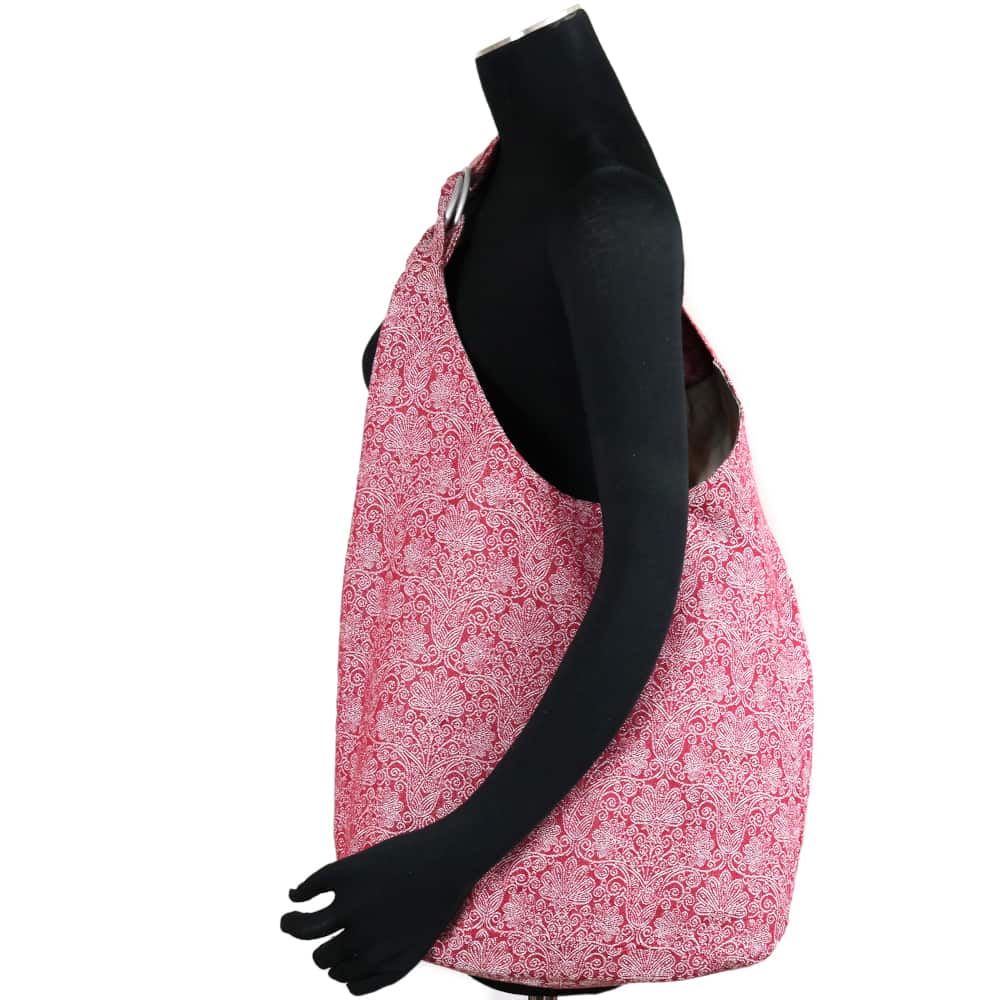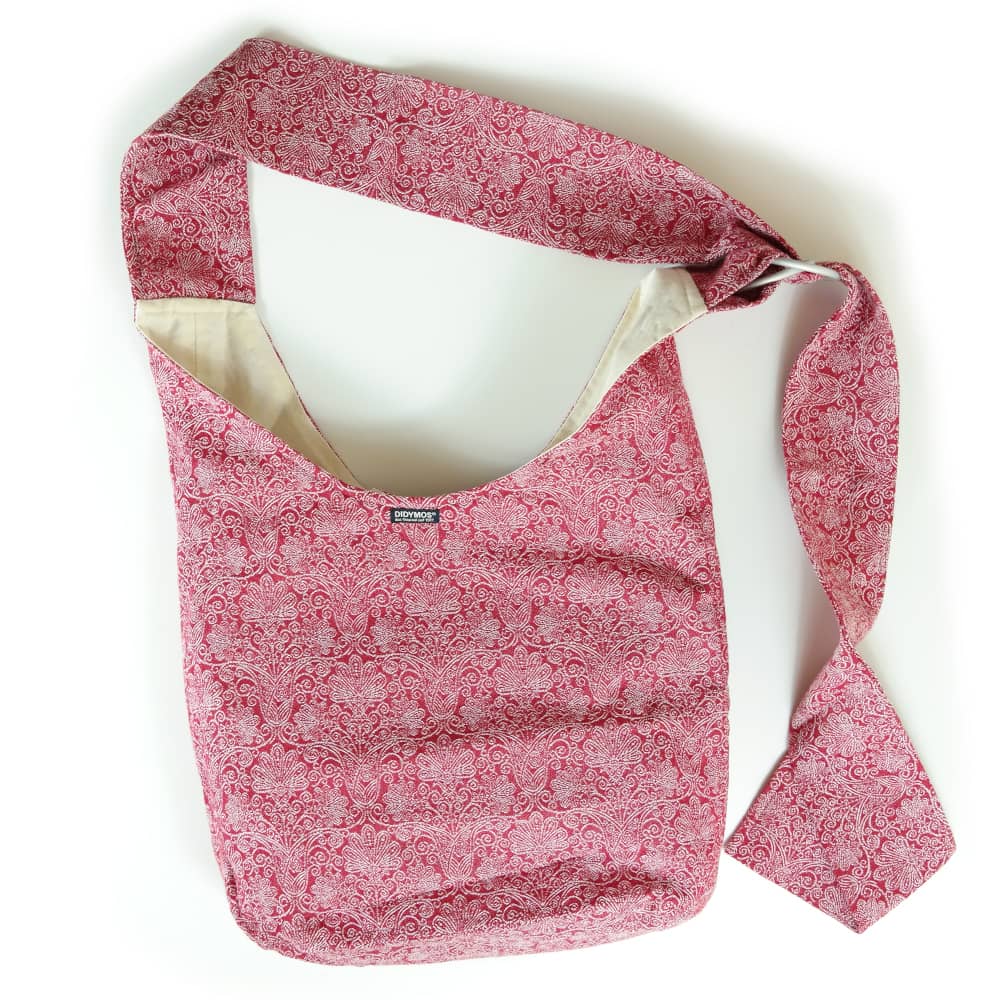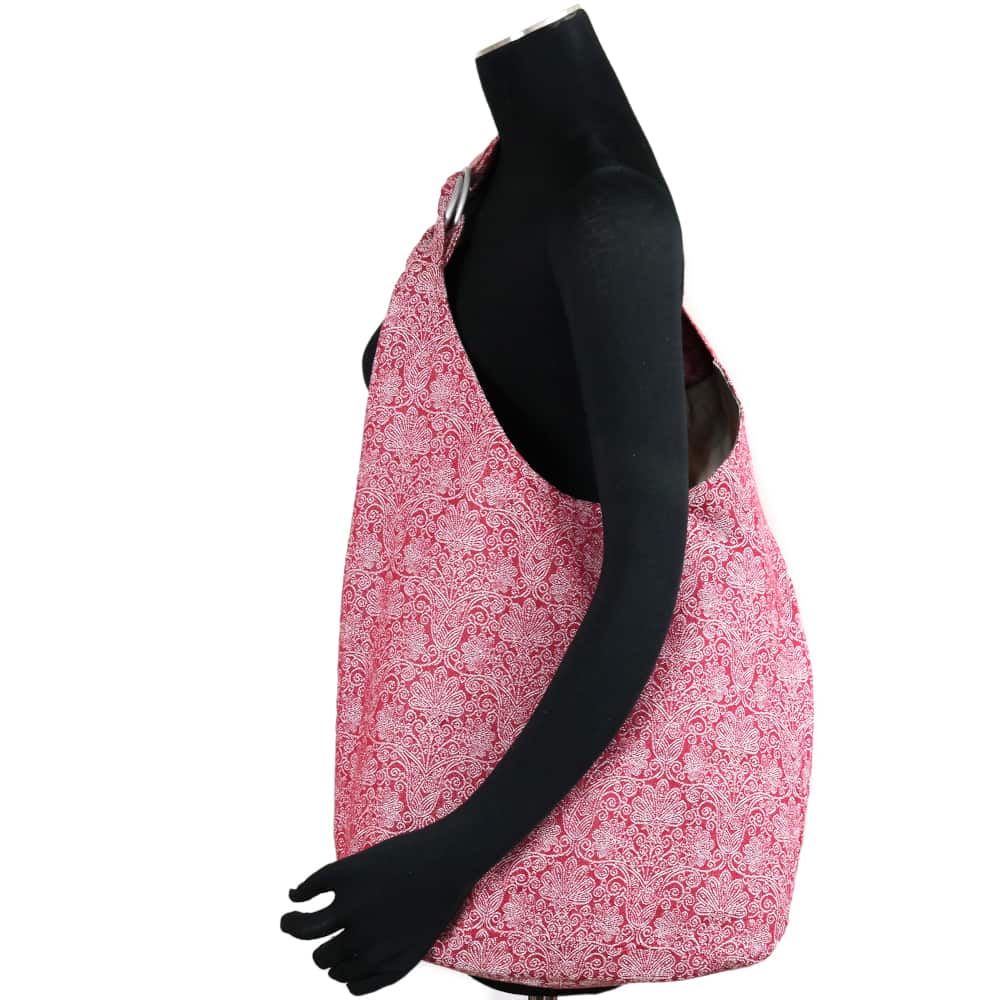 Shoulder Bag with Ring Floris Ruby
Description
Made from the original Didymos wrap Floris Ruby, this great "over the shoulder" bag makes life on the go more comfortable. The fabric is woven from pure organic cotton featuring the ravishing pattern in a beautiful colour play of red and white.
It has ample storage space for all your important belongings, everyday errands and daily routines.
It is perfect for moms and dads who carry their baby in the wrap or sling and who need to stow away all their baby's essentials, diapers, little toys, shirts, pants, etc – a convenient "carry all" for everybody.
Fully lined and with inside storage pocket, the lightweight and ergonomically designed bag has a large and very comfortable shoulder strap which comfortably distributes the weight of even the most "packed" bag. The straps are adjustable by means of sling rings so that the bag can be carried high or very low on your body which is important when you wear your baby in a front of hip carry.
Approx. size of bag (without straps):
width 40 cm x height 35 cm