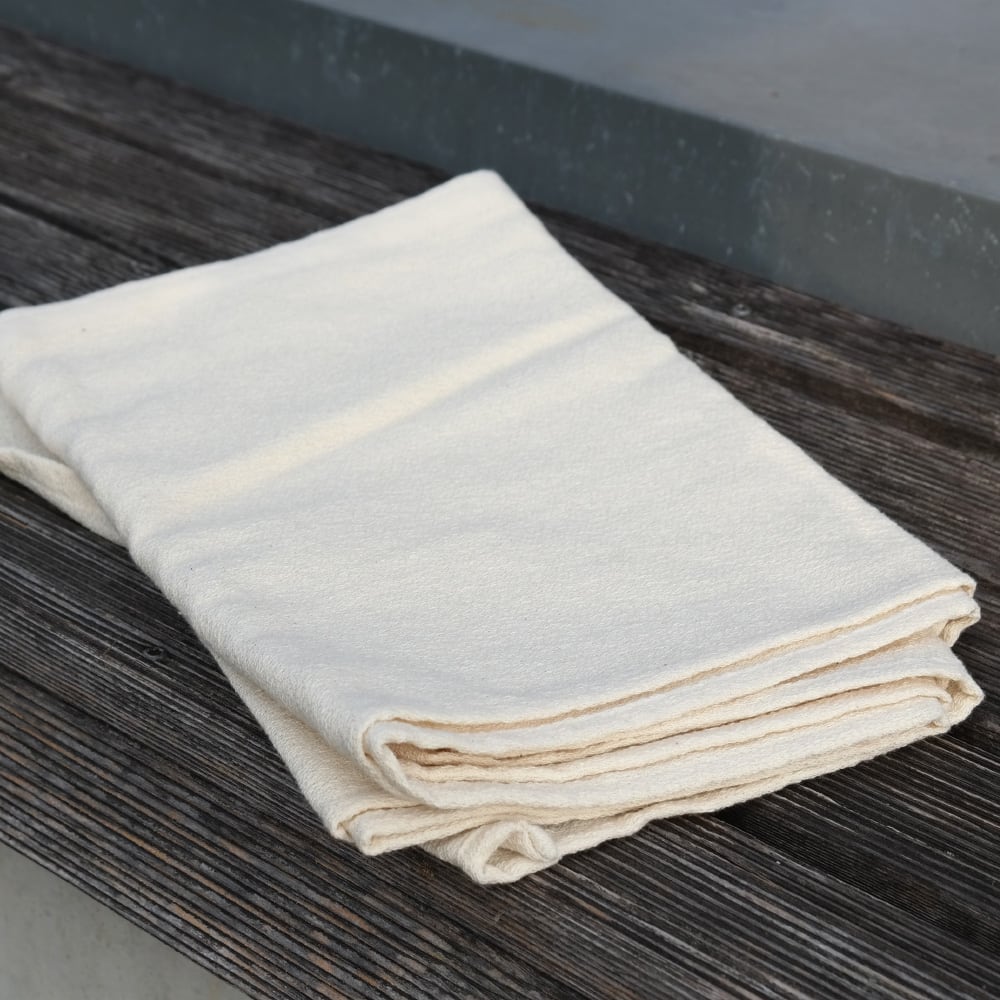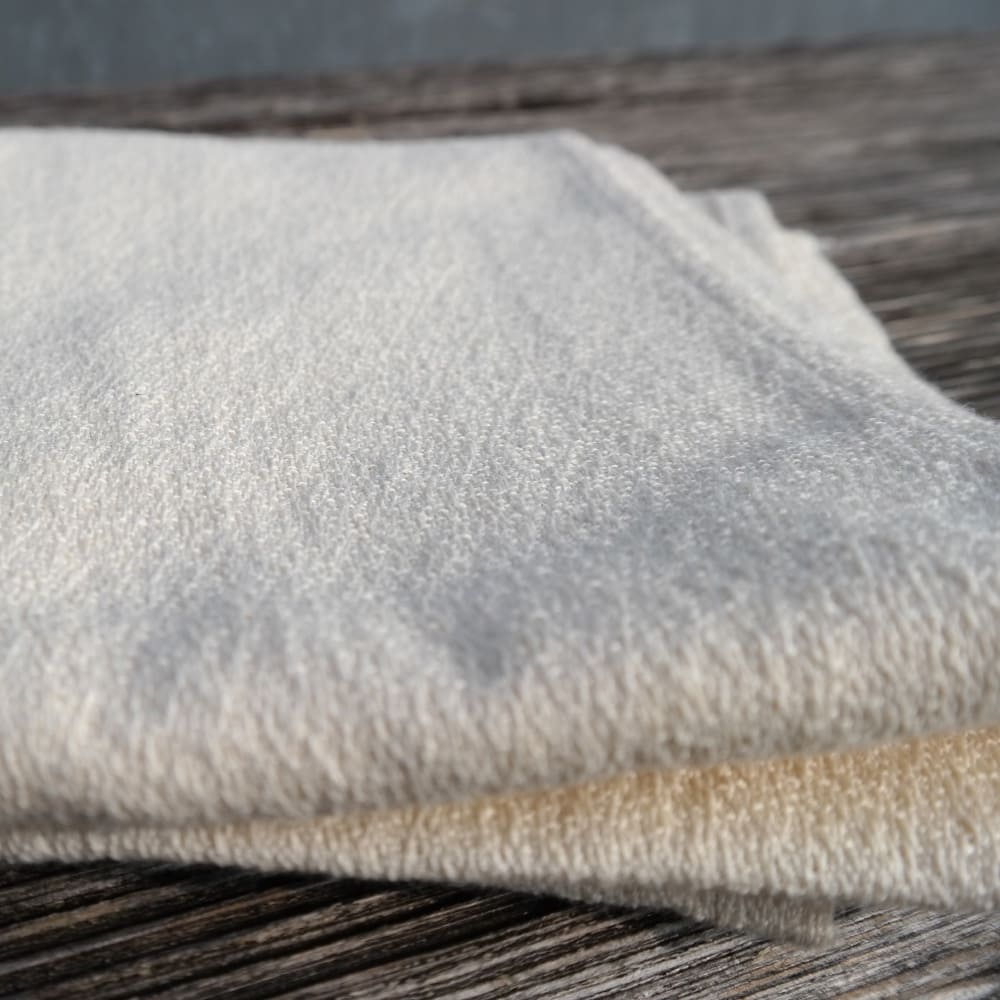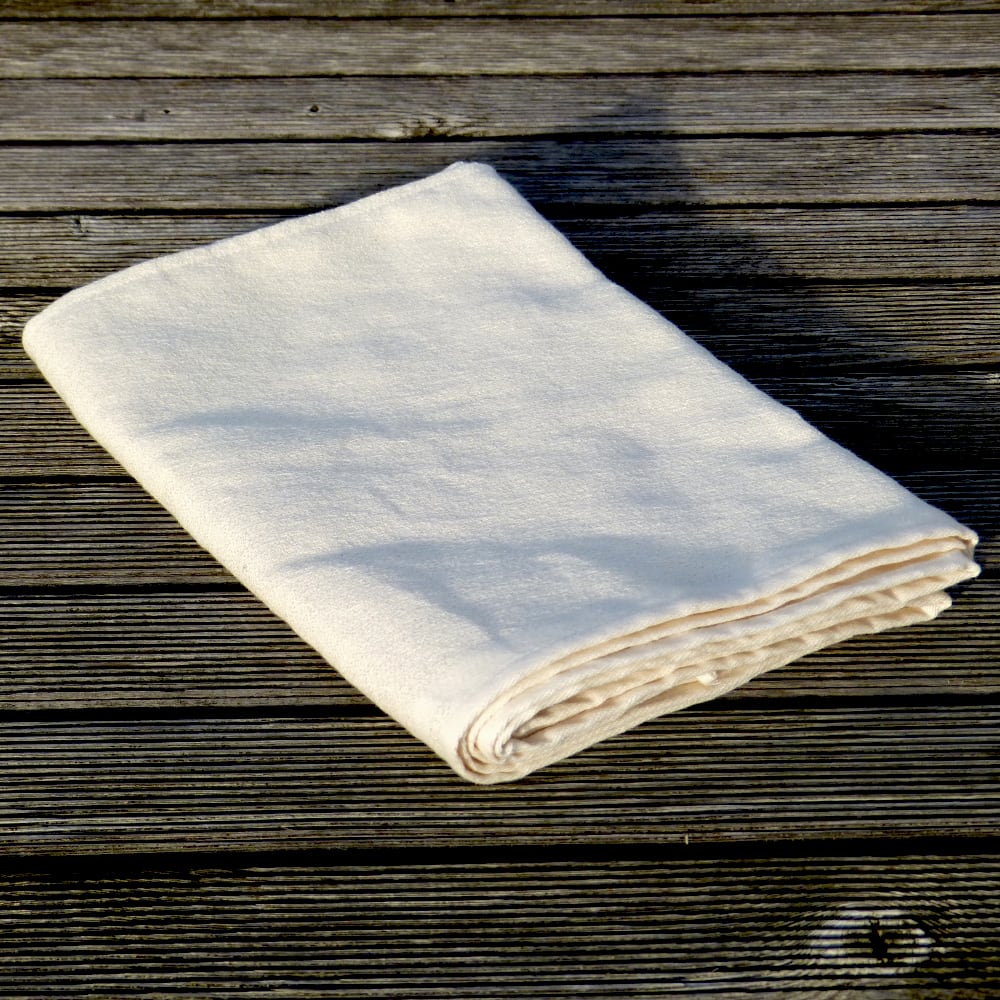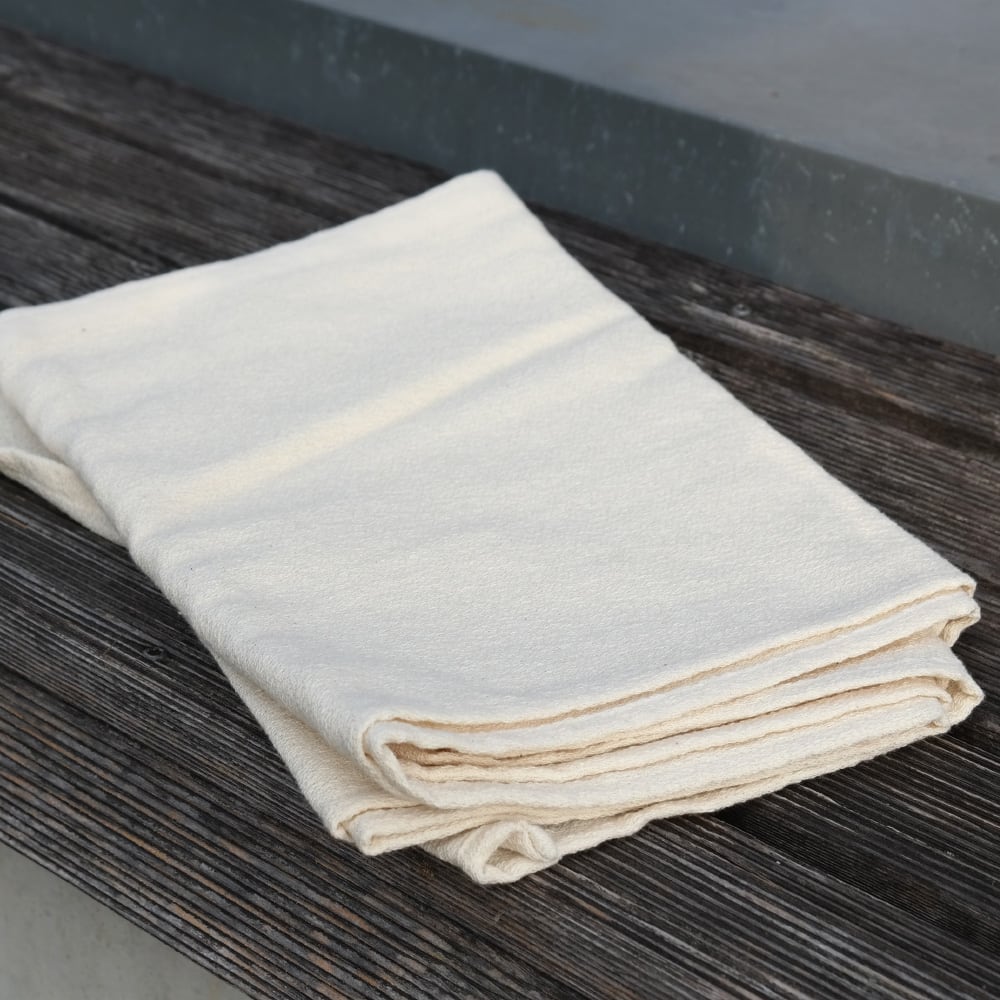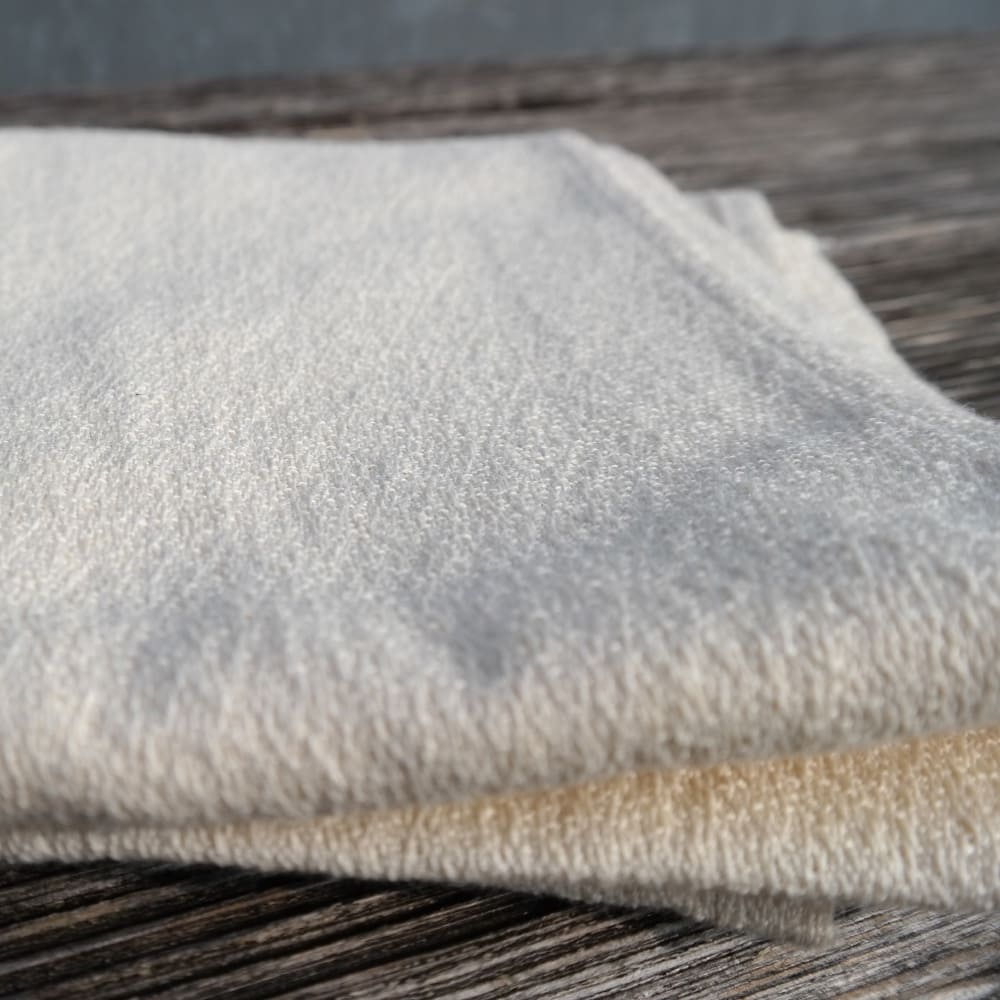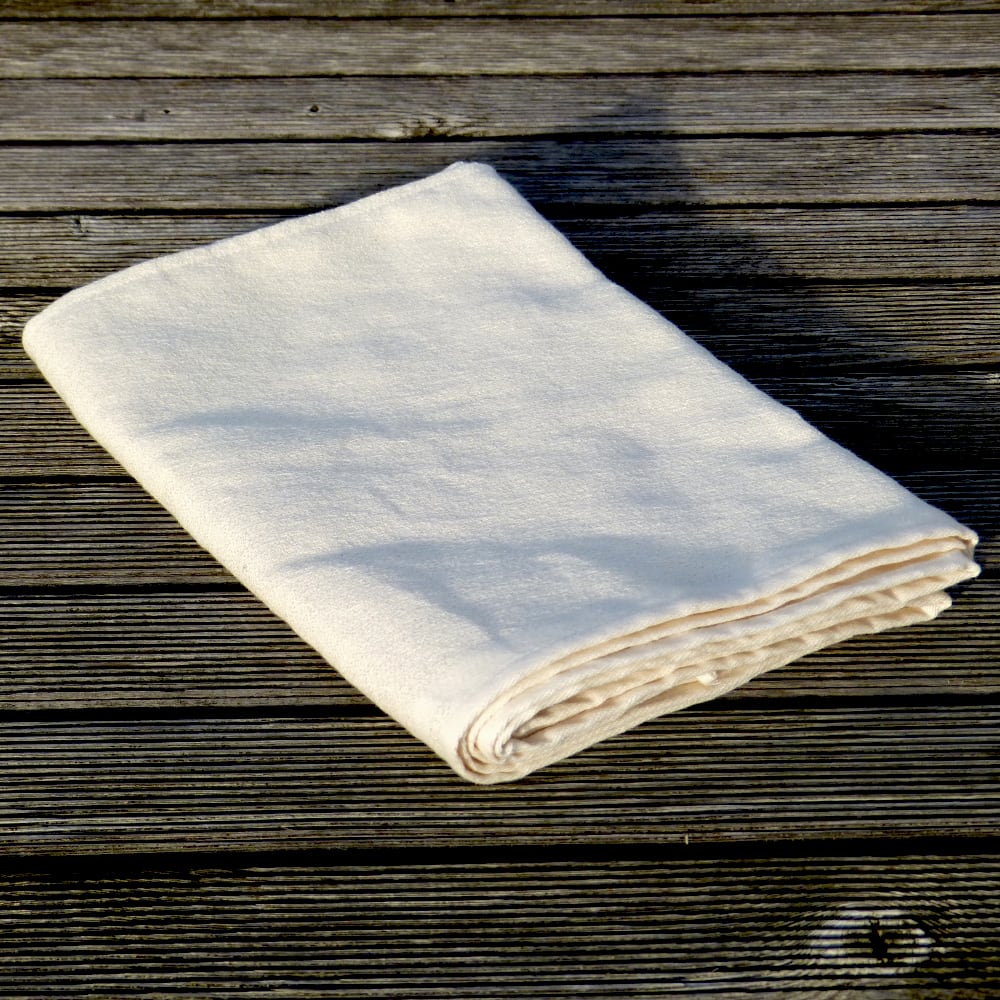 Doll Sling Crepe Merino Silk
Product number:
pta-658-001
Color:
natural white
Surface weight:
190 g/m²
Material:
66 % Organic Cotton, 24 % Merino Wool, 10 % Mulberry Silk
Description
The doll sling is a great way for your little ones to take their dolls and toys wherever they go. No dragging them through the dirt, or laying them down somewhere to be left behind when you are out and about.
Soft and lightweight, model Crepe Merino Silk is available also as a doll sling and is woven from a great material blend of best organic cotton, fine Merino wool and mulberry silk, all in creamy white.
With a length of about 300 cm and half the width of the wrap, the doll sling makes also a shimmering, fashionable scarf that moms will love to drape around neck and shoulders.
Material & properties
Color: natural white
Length: Abt. 300 cm
Material: 66 % Organic Cotton, 24 % Merino Wool, 10 % Mulberry Silk
Surface weight: 190 g/m²
Vegan: Not vegan

Washing & care instructions
Washable: Hand Wash With Lukewarm Water. Do Not Spin Dry!

Please follow our DIDYMOS Care Tips to make your DIDYMOS model last for many years.