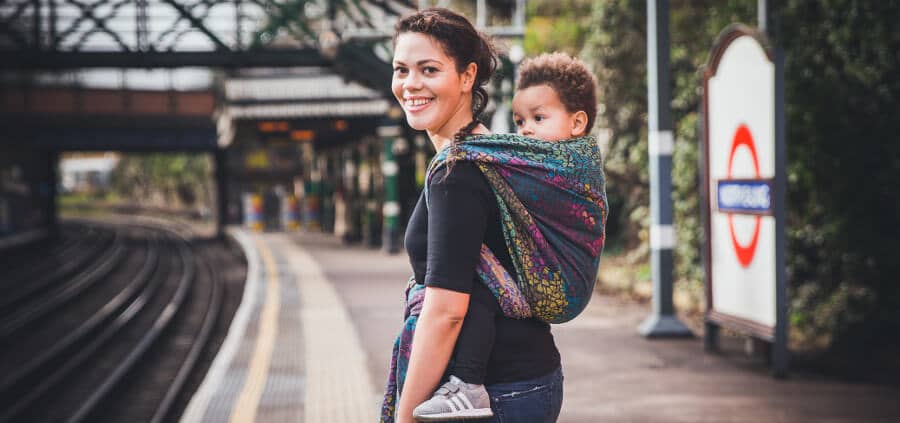 Enjoy being Active and Flexible
"I've been carrying my daughter around every day since she was three days old. This way, we can go shopping, do the household chores and even have a relaxing coffee now and again. She's eight weeks old now and noticing more things all the time. She already watches me closely as I go about my activities and has excellent head control."
Didy News from Katharina
Completely free of the restrictions of a stroller, the sling allows you to take your little one up stairs, in small elevators, and on crowded buses and trains. With your hands free, you can move around easily, go shopping, or meet your friends. And what about your child? She can look around, sleep, or laugh in the sling, taking part in your everyday life and enjoying being at the heart of the action without being overwhelmed by it all. That's because, if it gets too much, she can turn away from the outside world and towards you. Children learn by mirroring, and so they can turn to you at any time for the reassurance they need in new situations.
Does your child have brothers and sisters? Slings give you so much flexibility that you can sometimes even carry two children at once.
"When our little chap was six months old, we spent three weeks travelling around the South of England and the Iris sling was worth its weight in gold. It made it easy for us to visit numerous castles, ruins, stately homes etc. and go on lots of excellent walks."
Didy News from Silke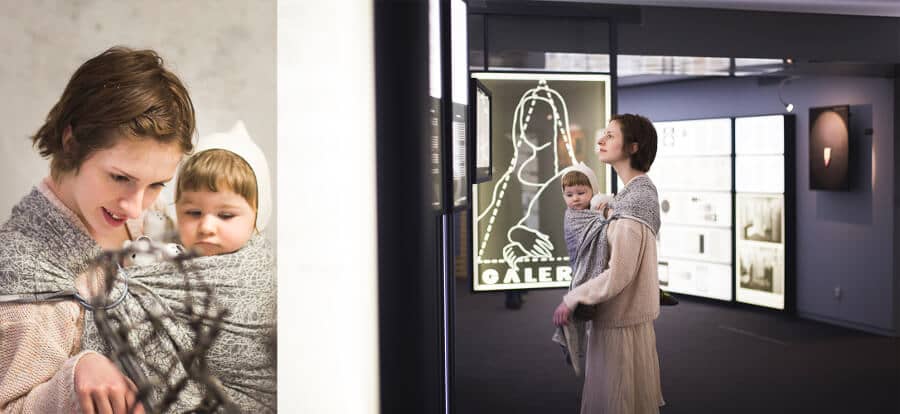 Whether you're embarking on a major trip, going on smaller walks, working out in the outdoors or doing yoga in your living room, carrying your baby in a sling gives you lots of options. Why not try a few thing things out and find out what works best for you and your child? If you're doing sporting activities, make sure that the carrier or sling is holding your child securely in place and providing her with full body support. That way, you can be sure that she'll enjoy being part of the action.