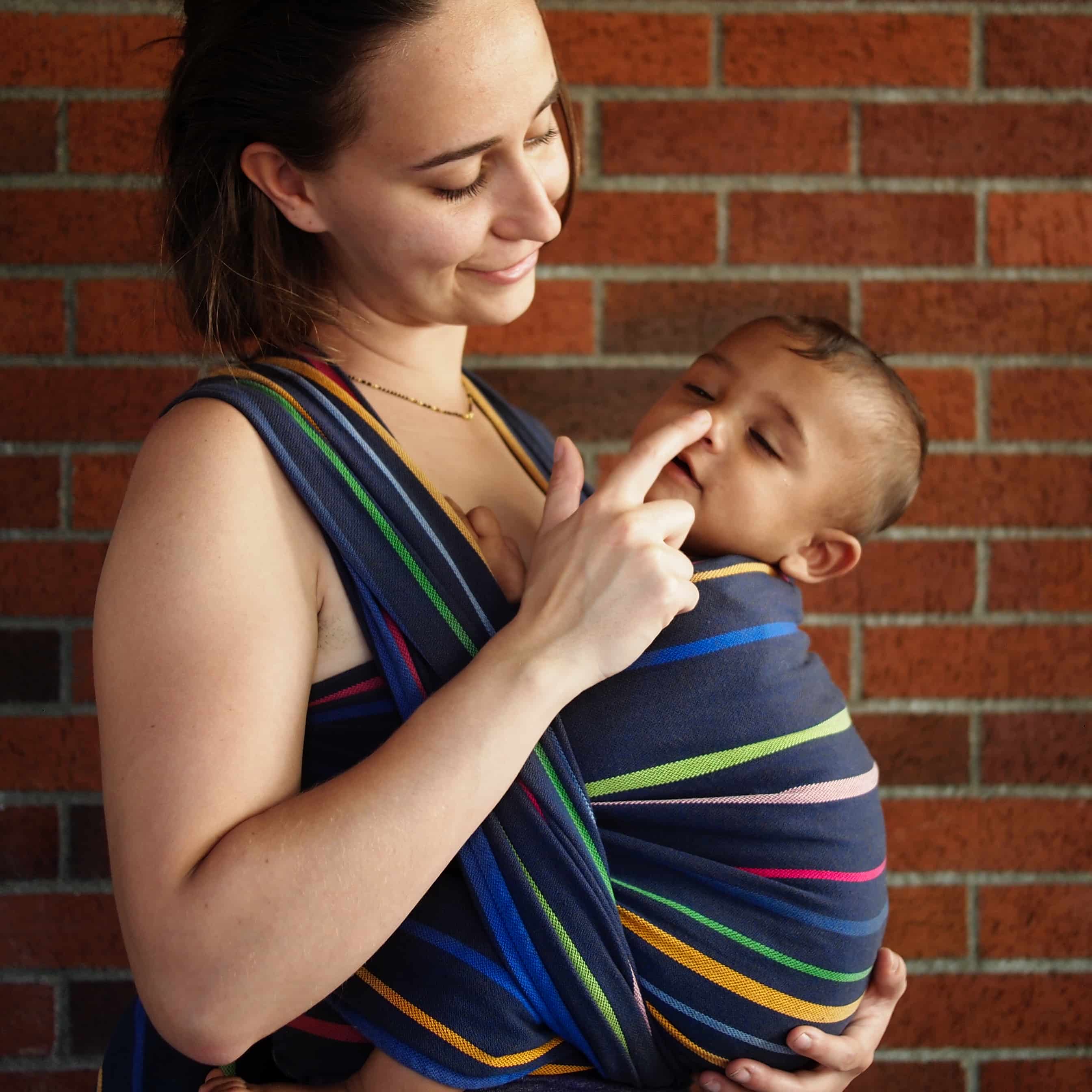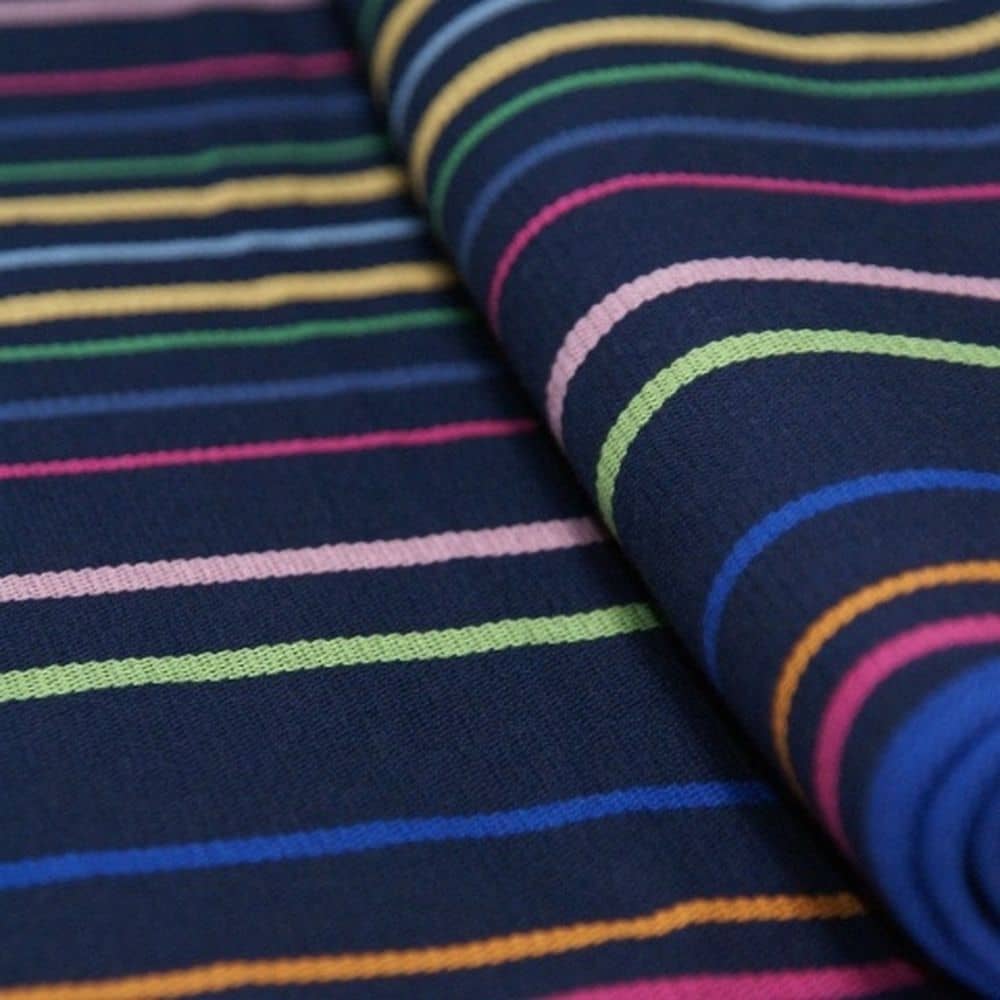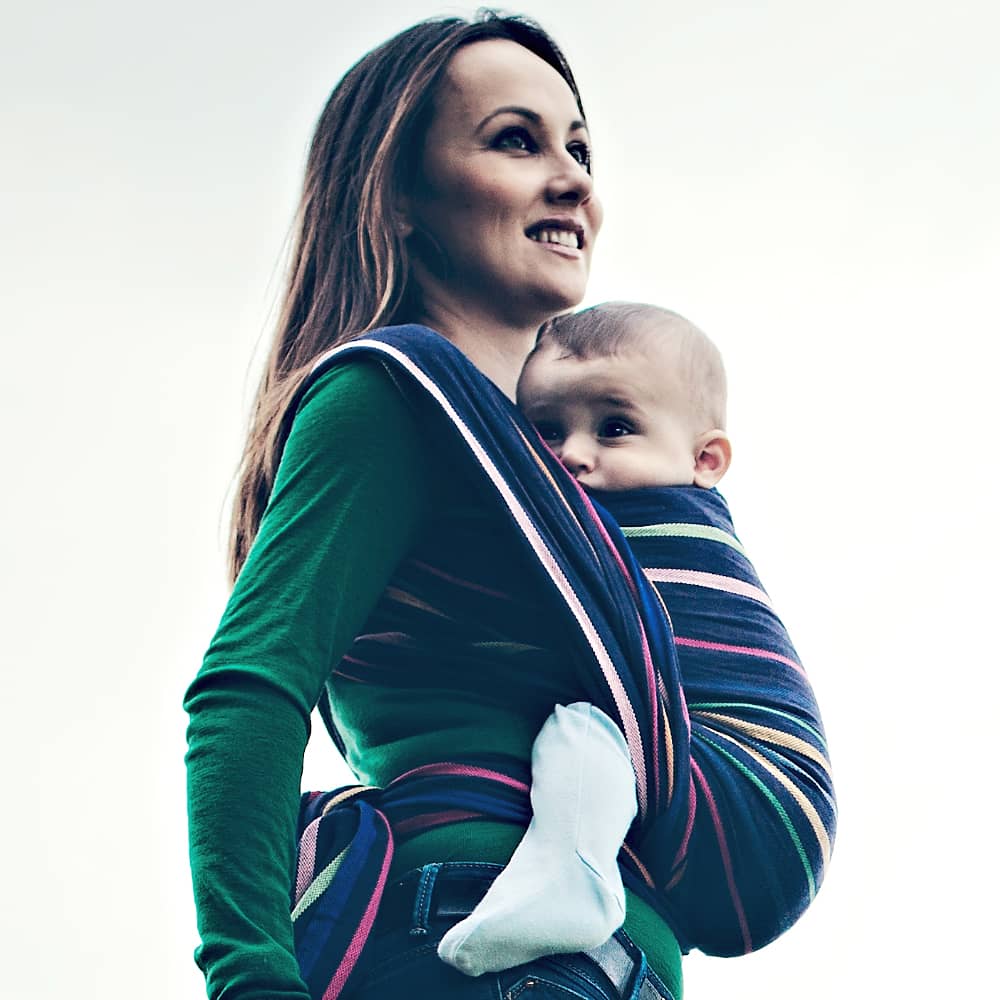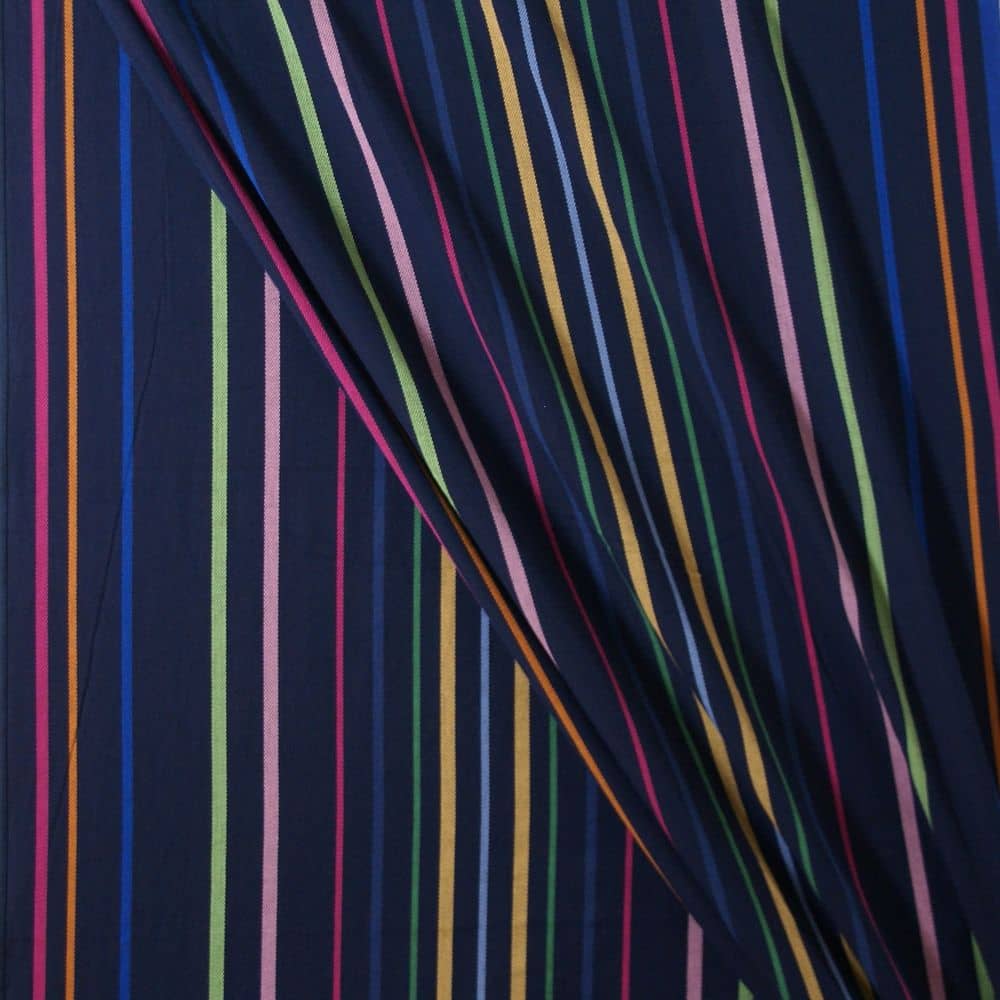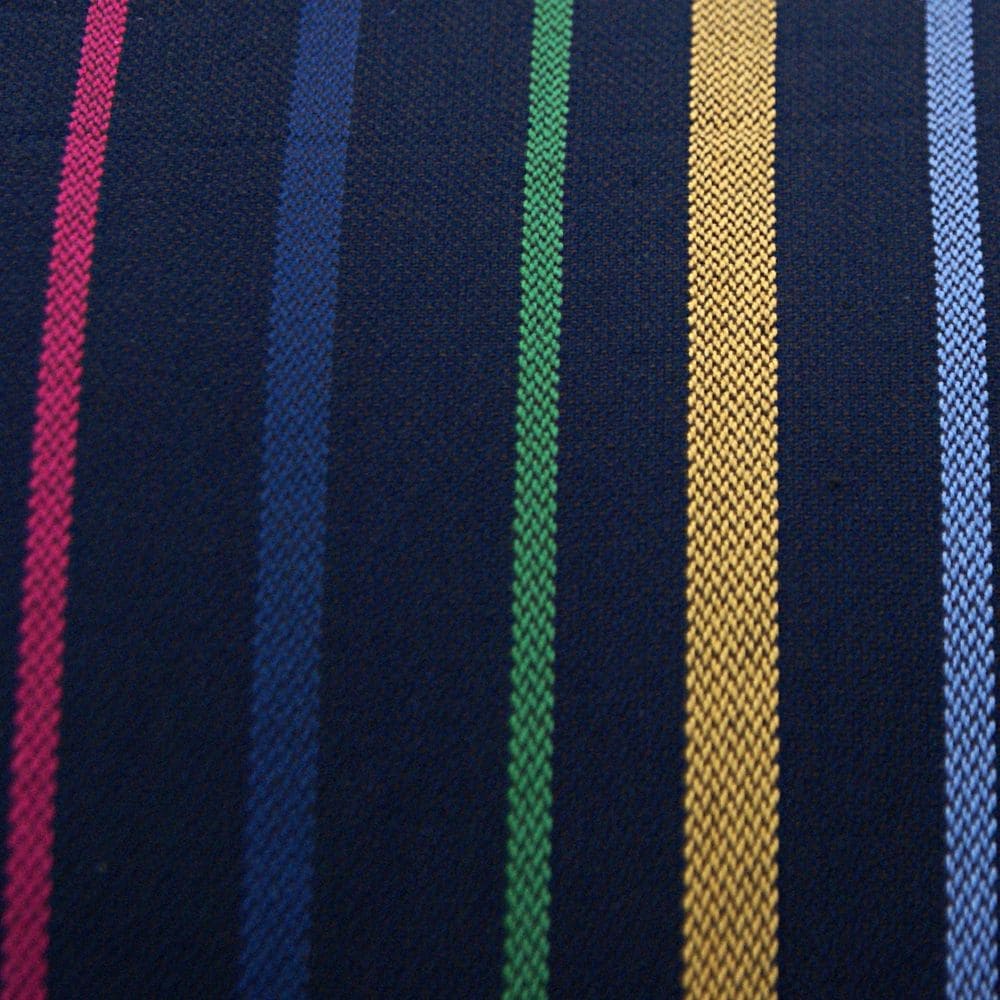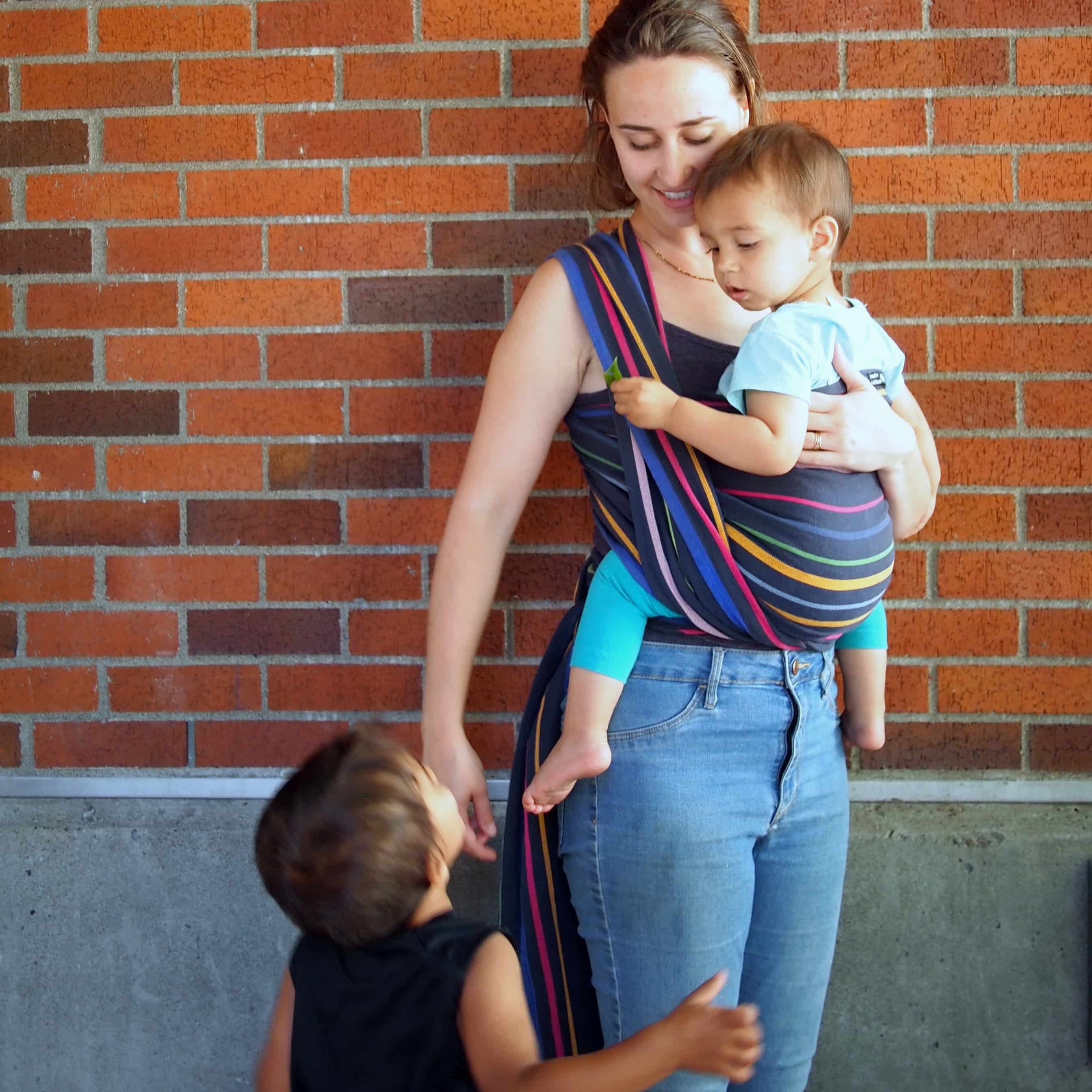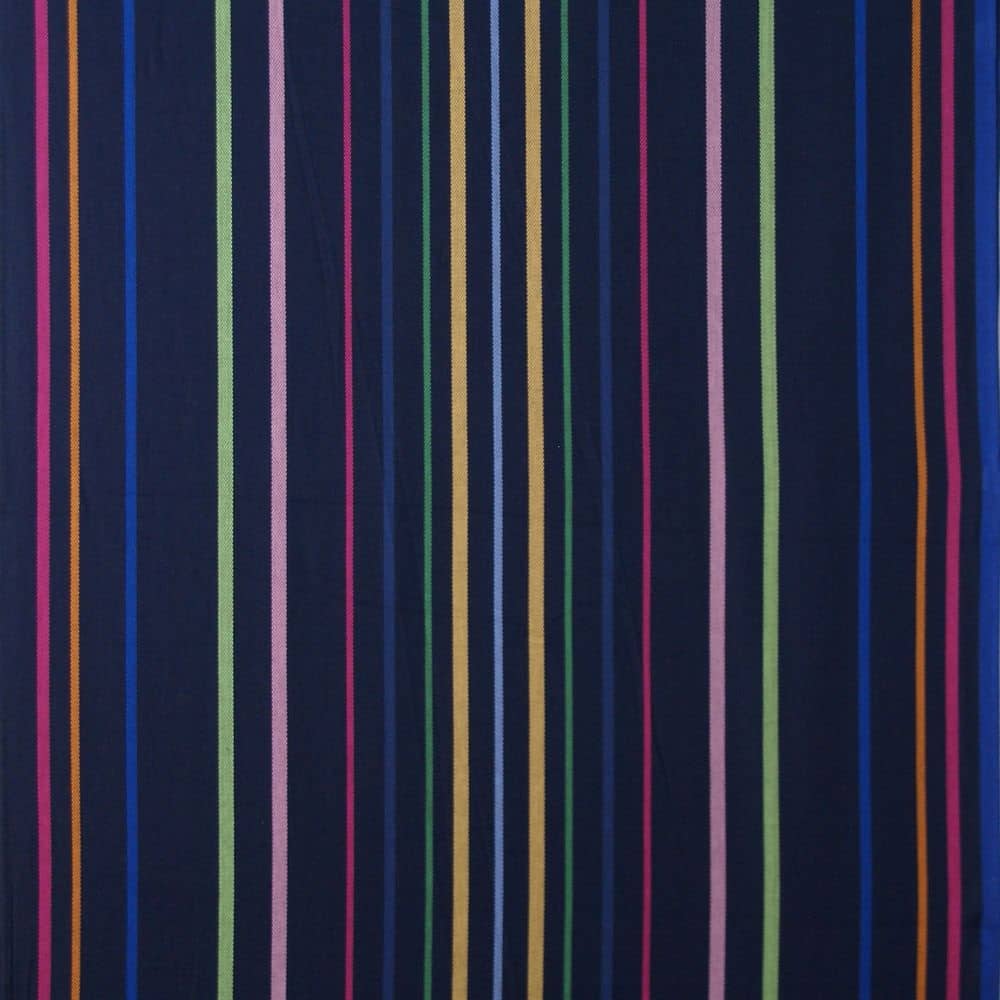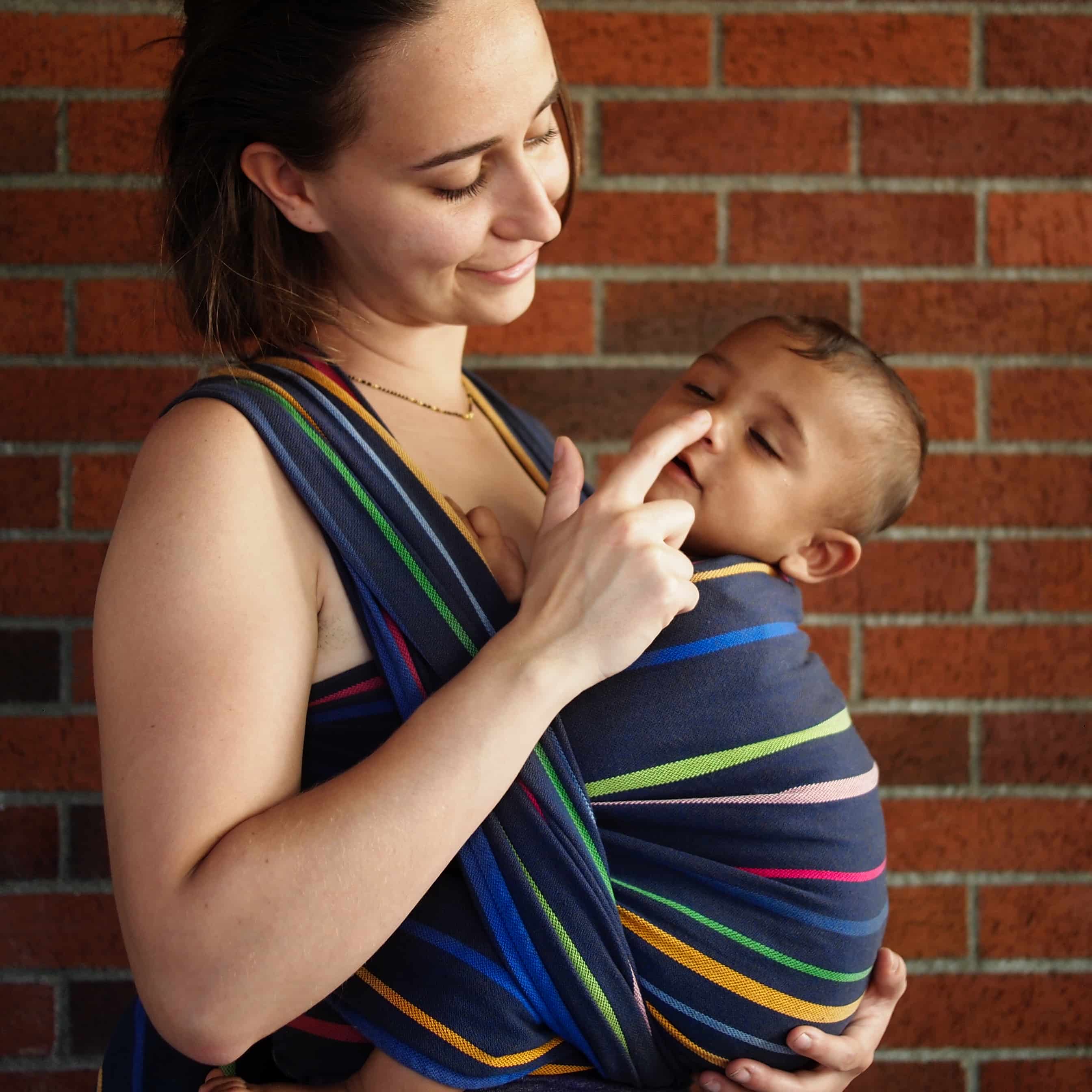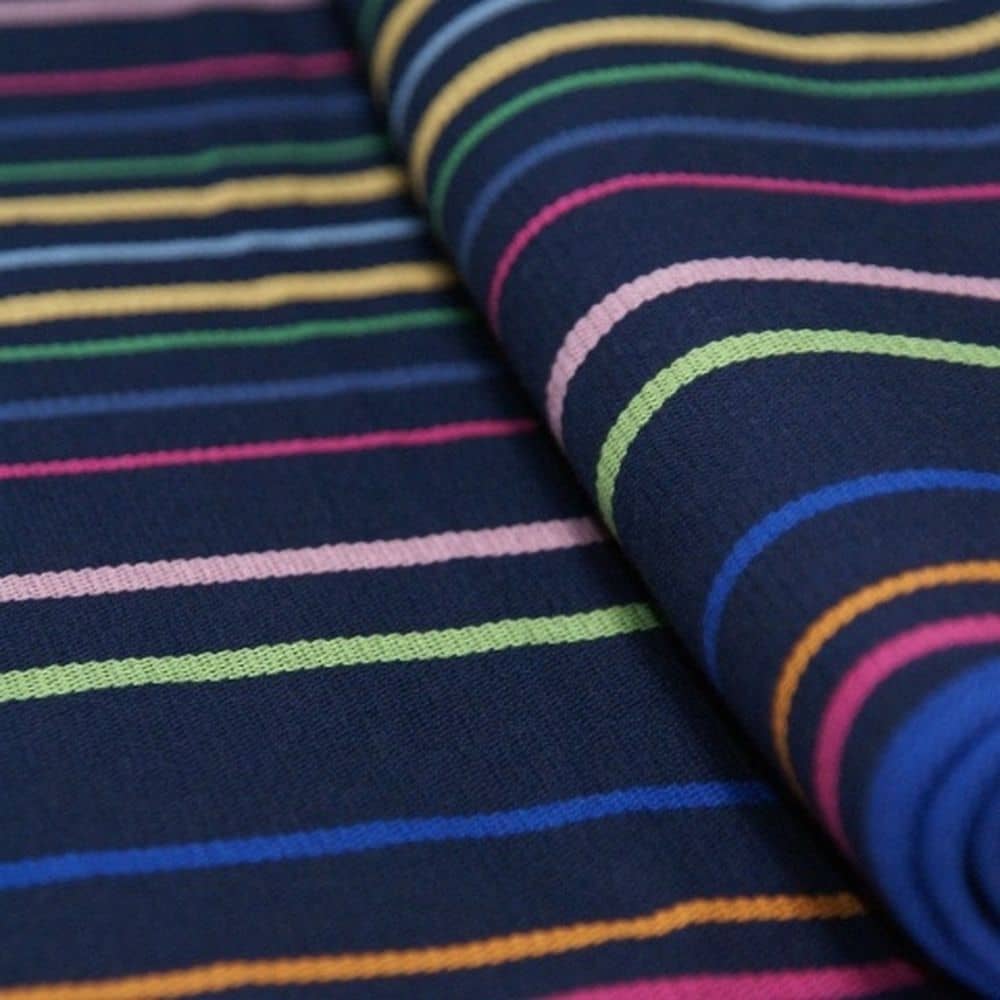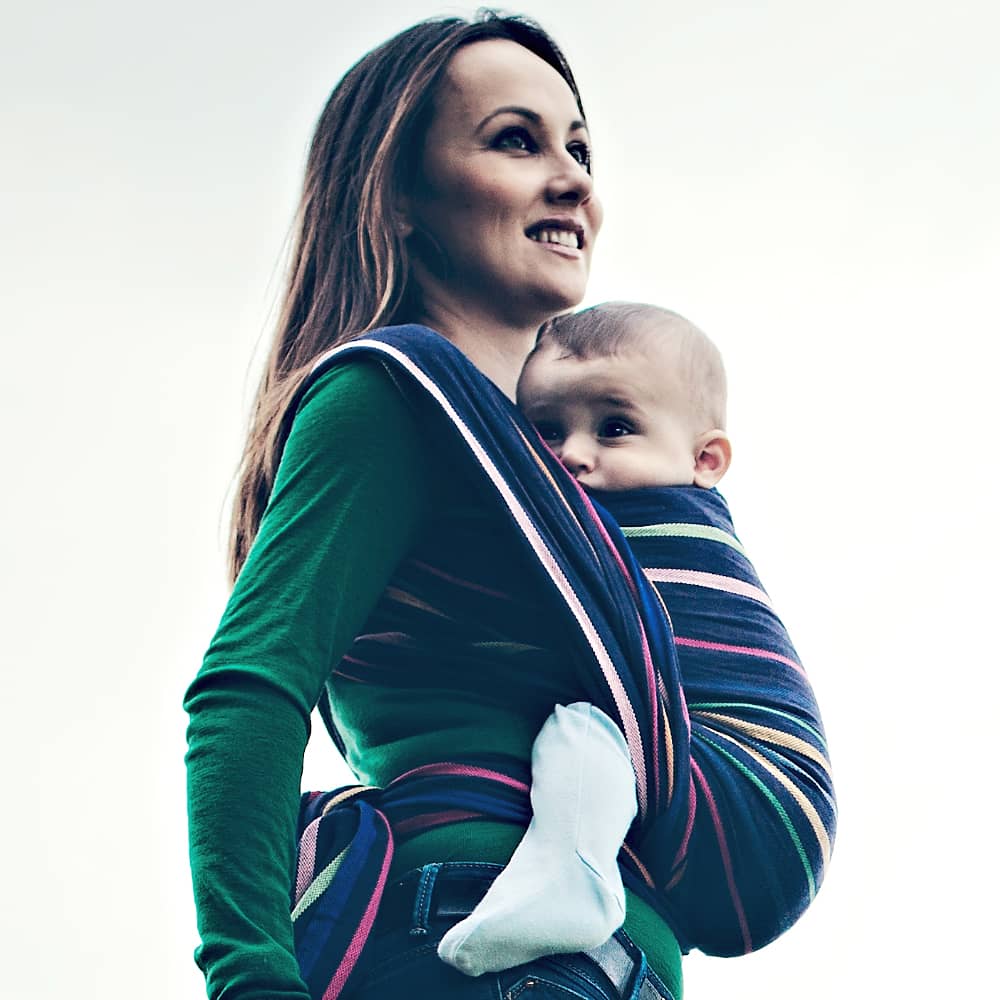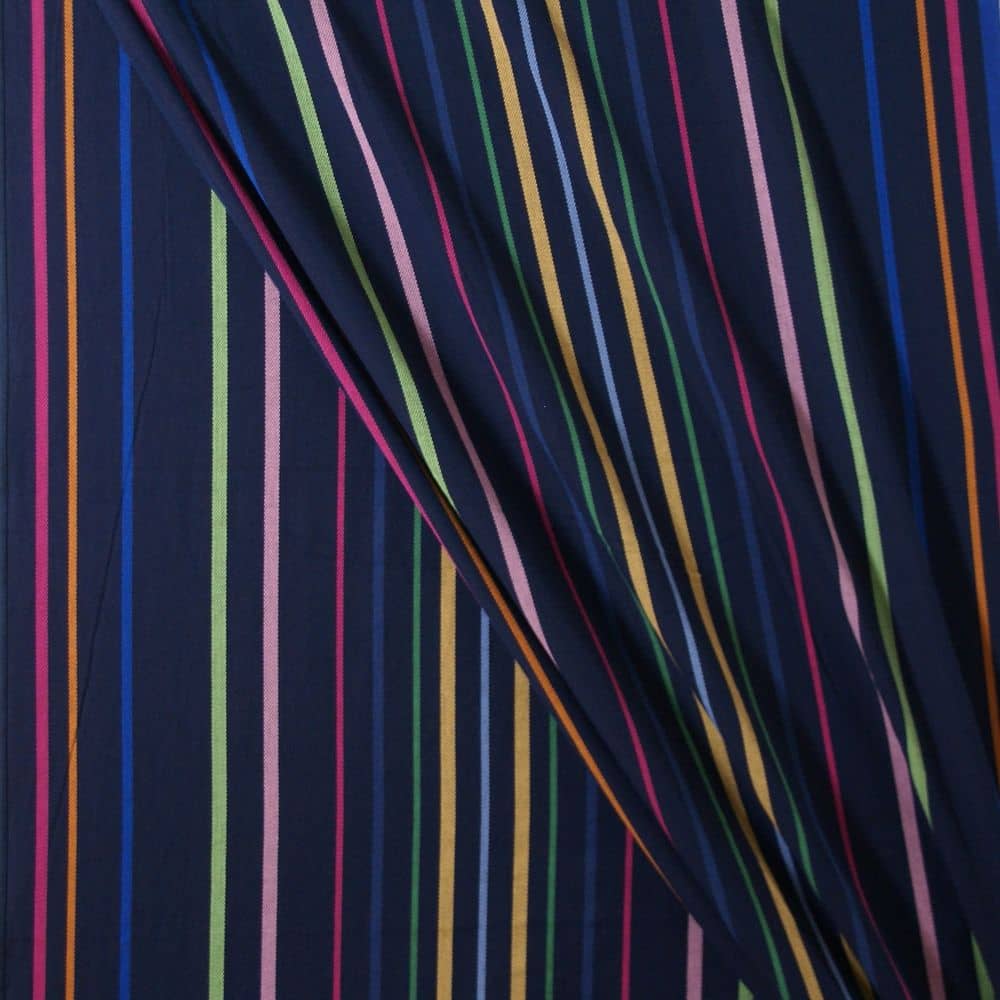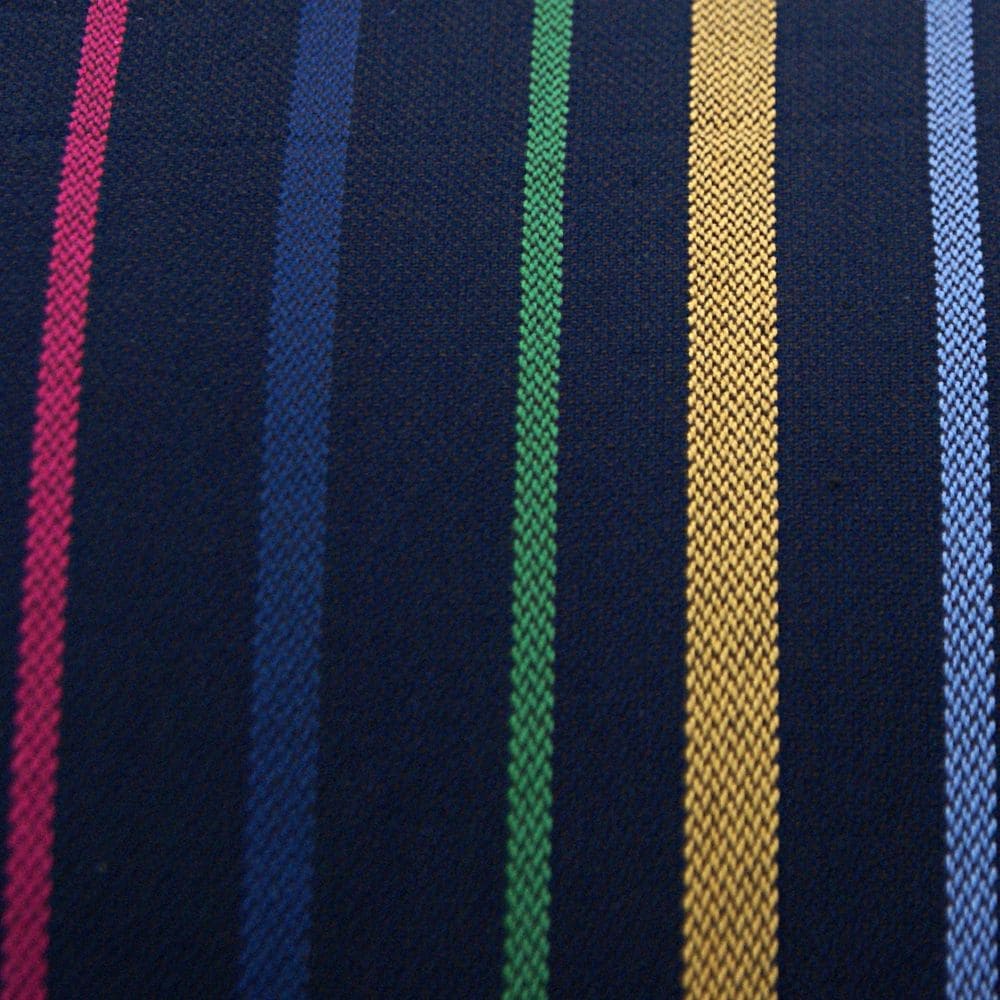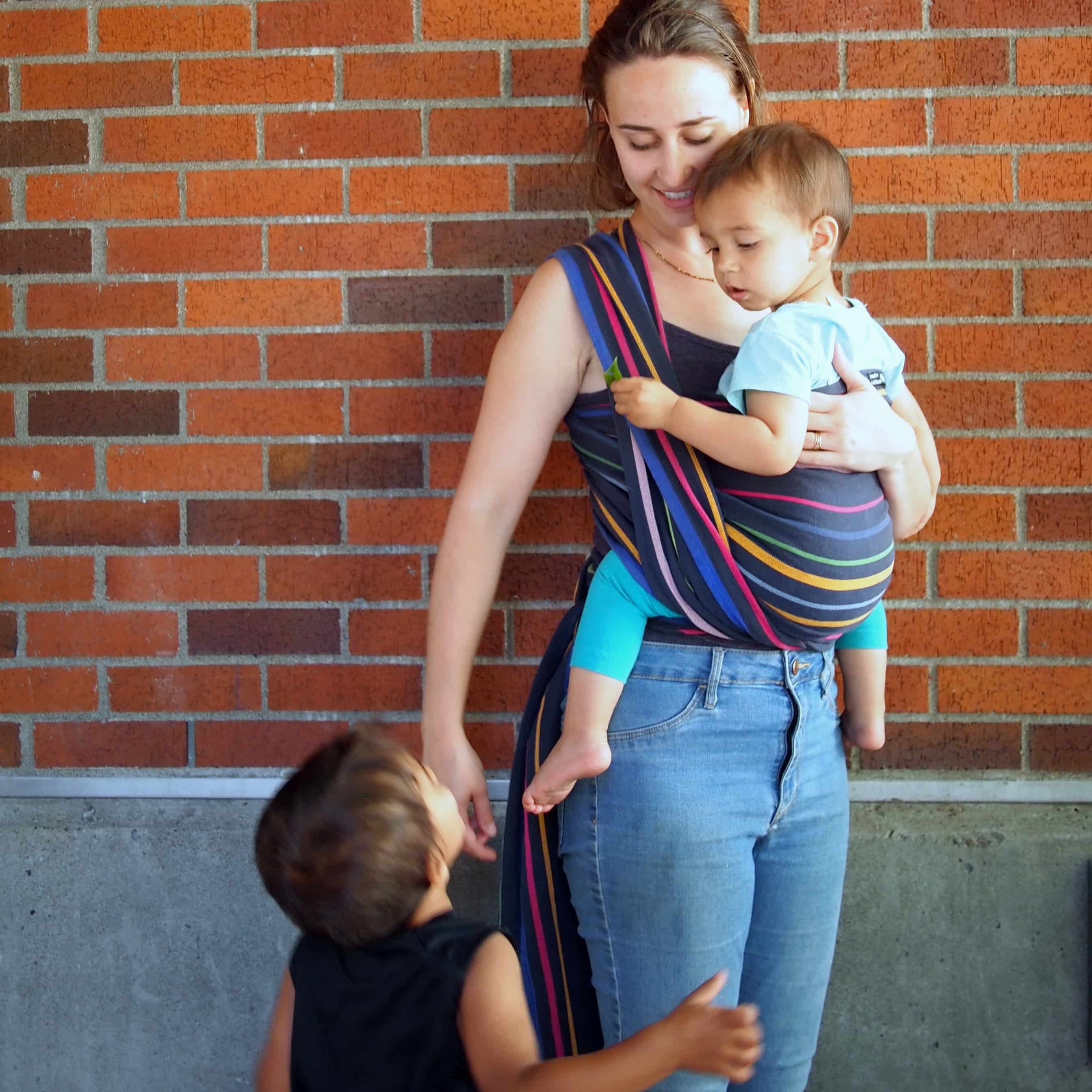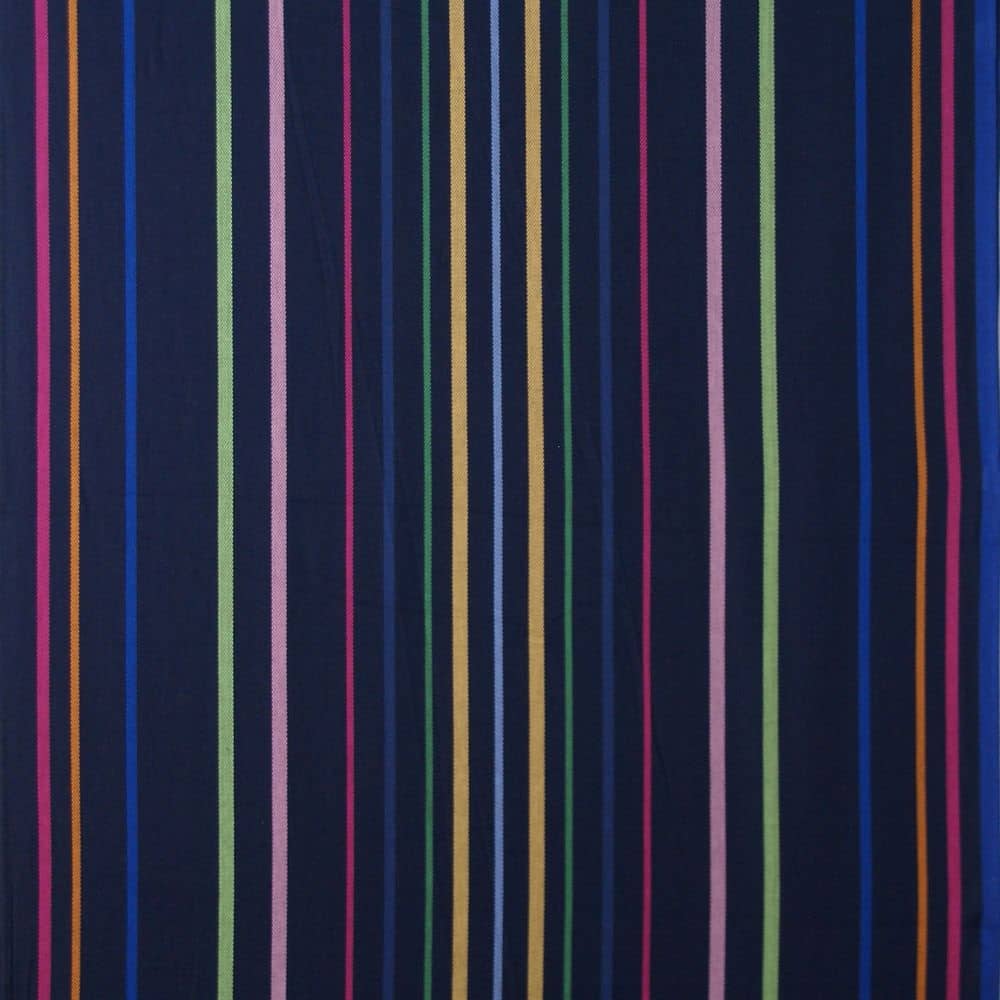 Description
Narow stripes in blue, orange, red, yellow, light green and pink on a dark blue background.
The medium weight cross twill fabric is robust and resistant and has good diagonal stretch. A wrap that ties easily and offers comfort and security for wearing newborns as well as toddlers.
Material & properties
Age of child: From Birth
Color: Dark Blue, Coloured Stripes
Material: 100 % Organic Cotton
Surface weight: 210 g/m²

Washing & care instructions
Washable: Up to 60°C, Gentle Cycle, Slow Spin Speed

Please follow our DIDYMOS Care Tips to make your DIDYMOS model last for many years.
---
Ein Klassiker. Recht fest - Anfänger brauchen evtl. etwas Übung um die einzelnen Stoffbahnen gut fest zu bekommen. Ob der Festigkeit finde ich es eher für größere Kinder (ab 6 Monate) bis Brocken geeignet, gibt stabilen Halt. Farben sind kräftig und leuchtend, tun aber nicht in den Augen weh ;) Ein toer Allrounder für etwas größere Kinder!
LISA war unser erstes Tragetuch. Die Farben sind schön und geschlechtsneutral was uns sehr wichtig ist. Es lässt sich wunderbar binden. Die Streifen verzeihen einem keine Fehler beim Binden was sich positiv auf meine Ordentlichkeit beim Binden ausgeübt hat. Wir haben LISA auch im Hochsommer ohne Probleme in der Wickelkreuztrage tragen können.
Ein wundervoll stabiles Tuch, gut zu binden und sowohl für kleine als auch große Traglinge hervorragend geeignet.
The perfect wrap to wear with jeans. It wraps easy.
Als Lisa musste ich dies Tuch einfach haben ;) Und es ist wirklich toll, vor allem sehr stabil, so dass ich auch meinen größeren Sohn ohne Probleme länger darin tragen kann.
Ein tolles Tuch, das sich fast von selbst bindet. Das strähnchenweise Festziehen geht bei diesem Tuch besonders leicht von der Hand
Tolle Farben! Durch die Streifen für Anfänger einfach zu binden, da die Orientierung leichter fällt.