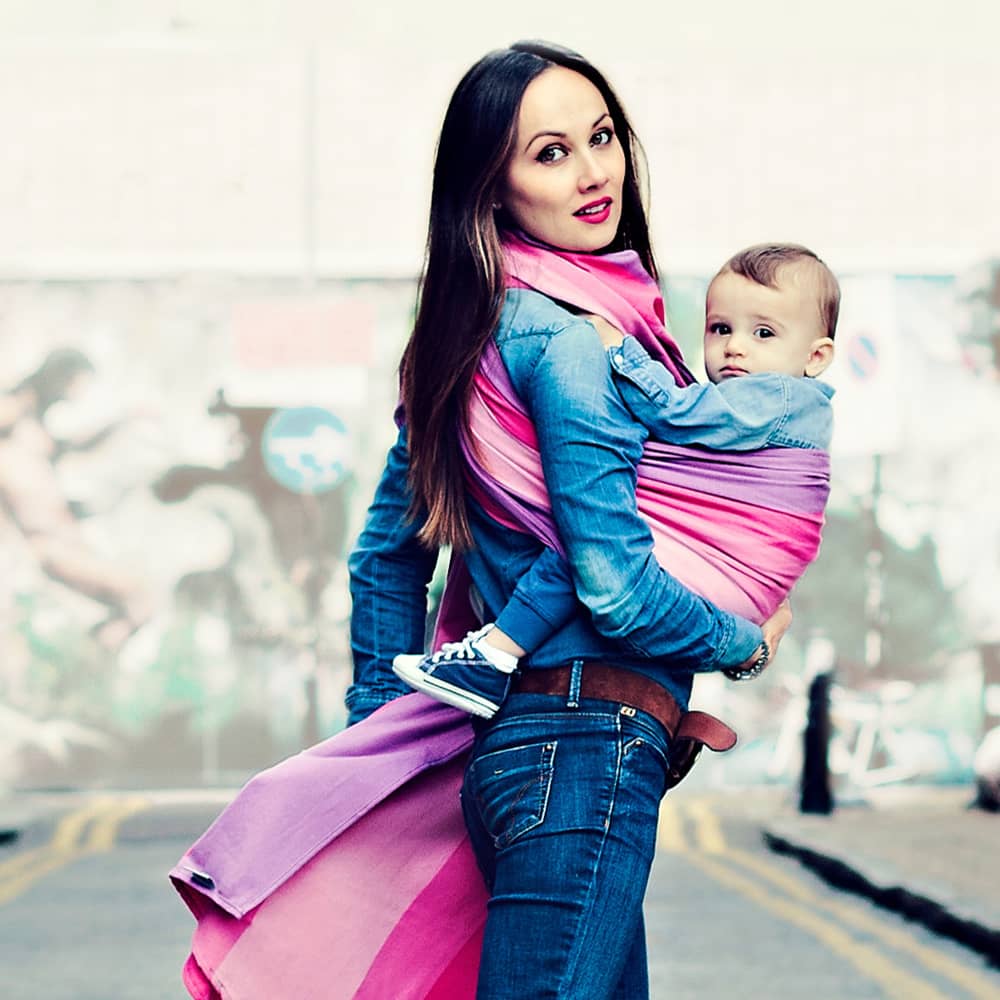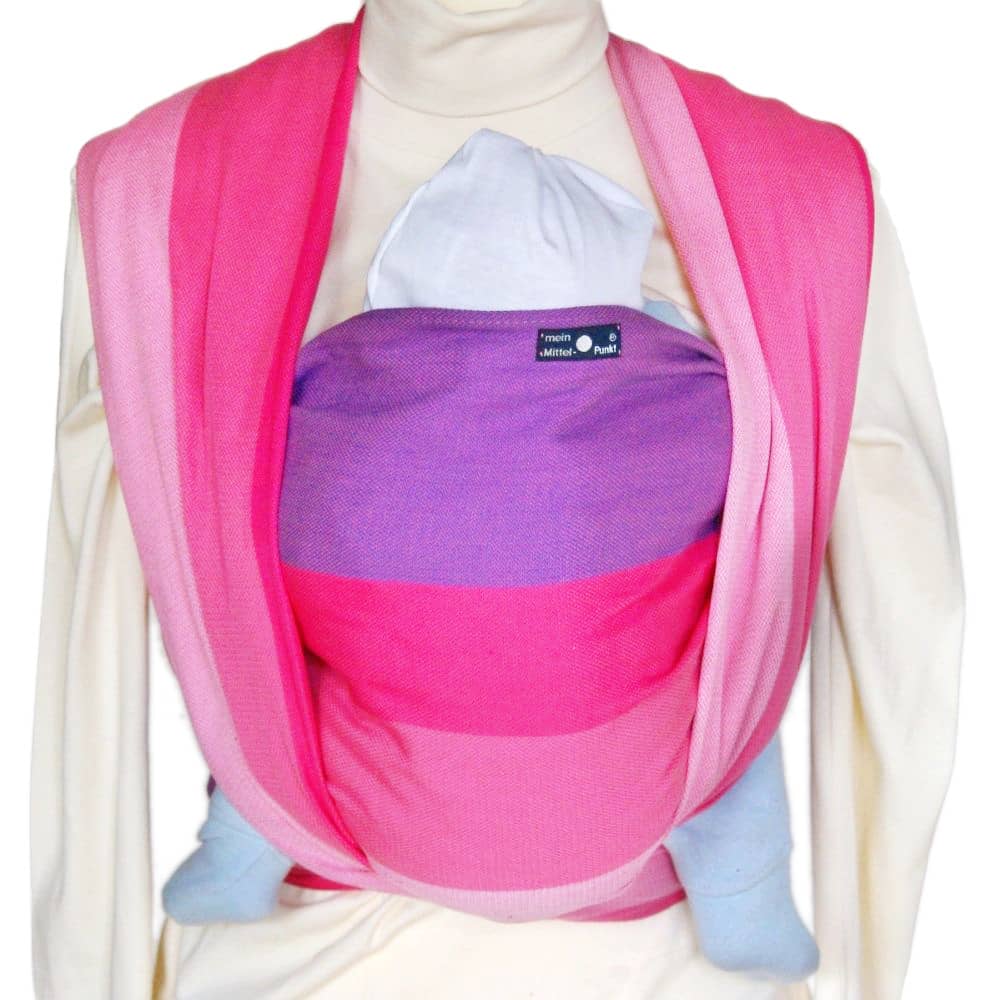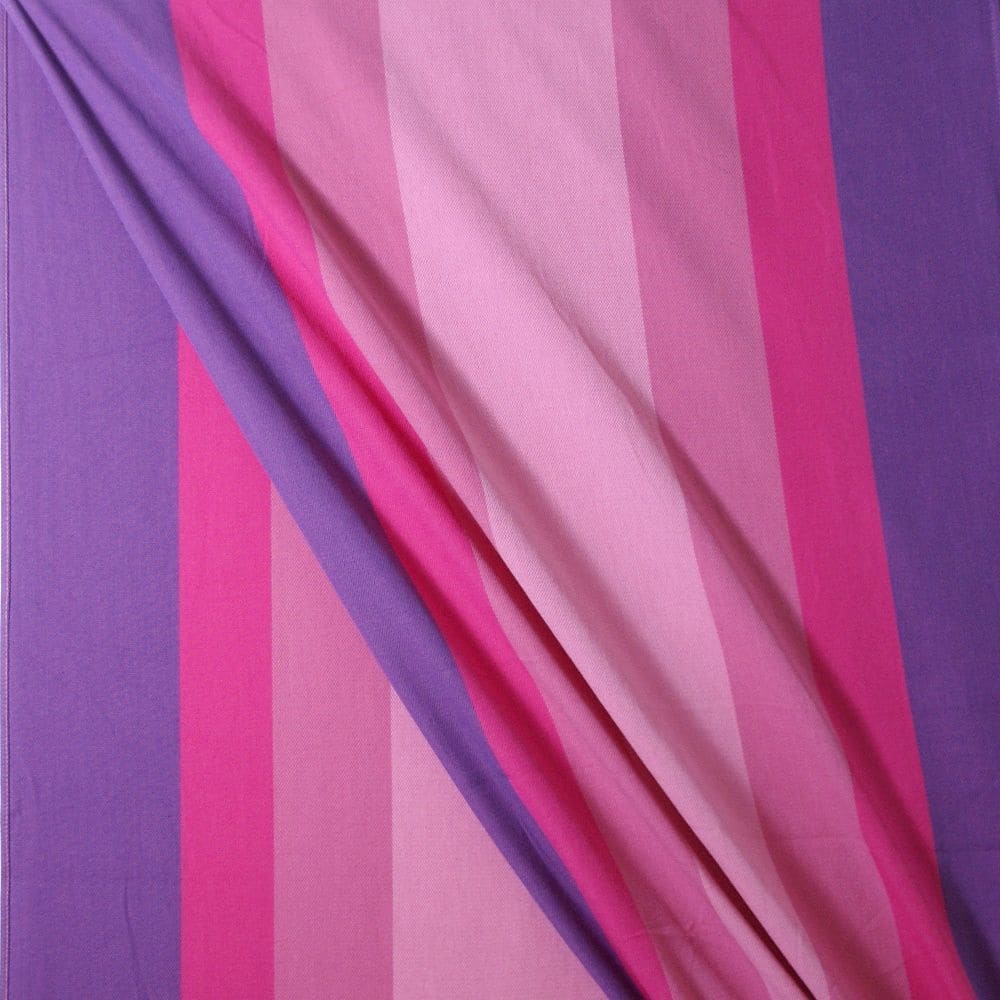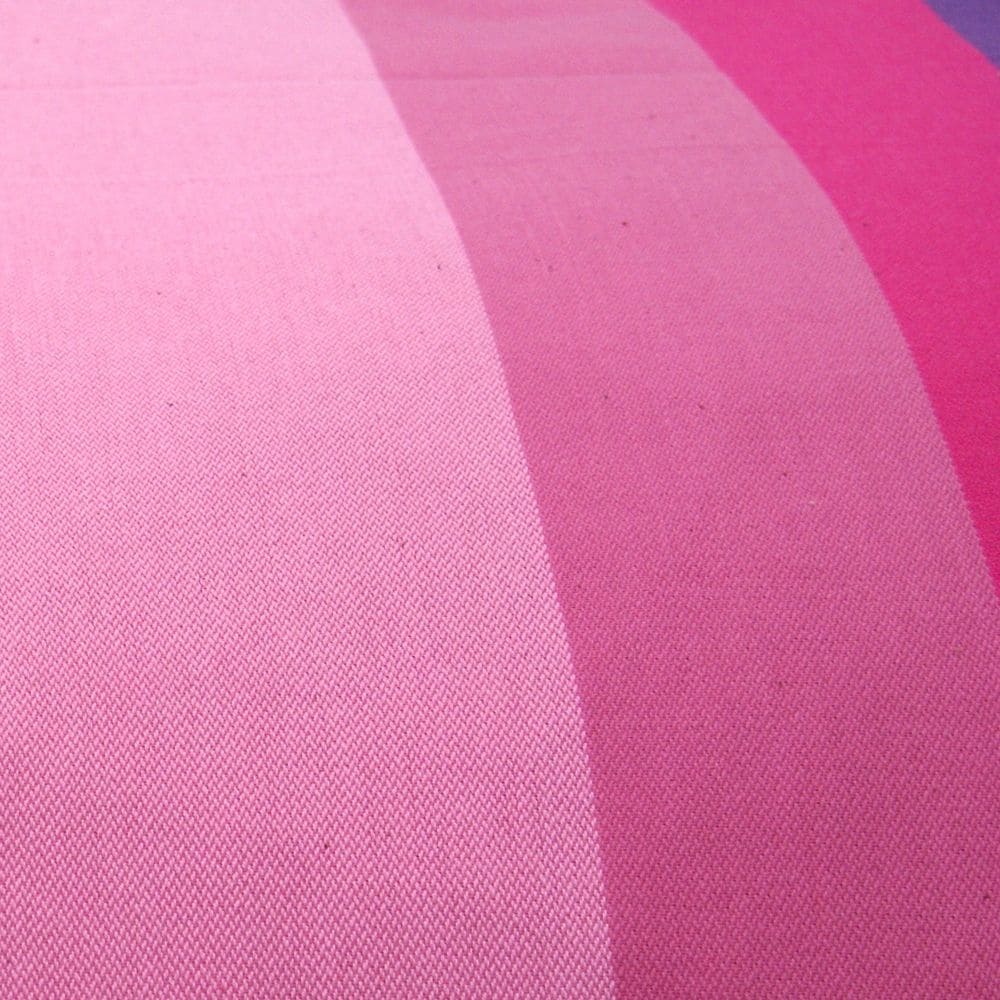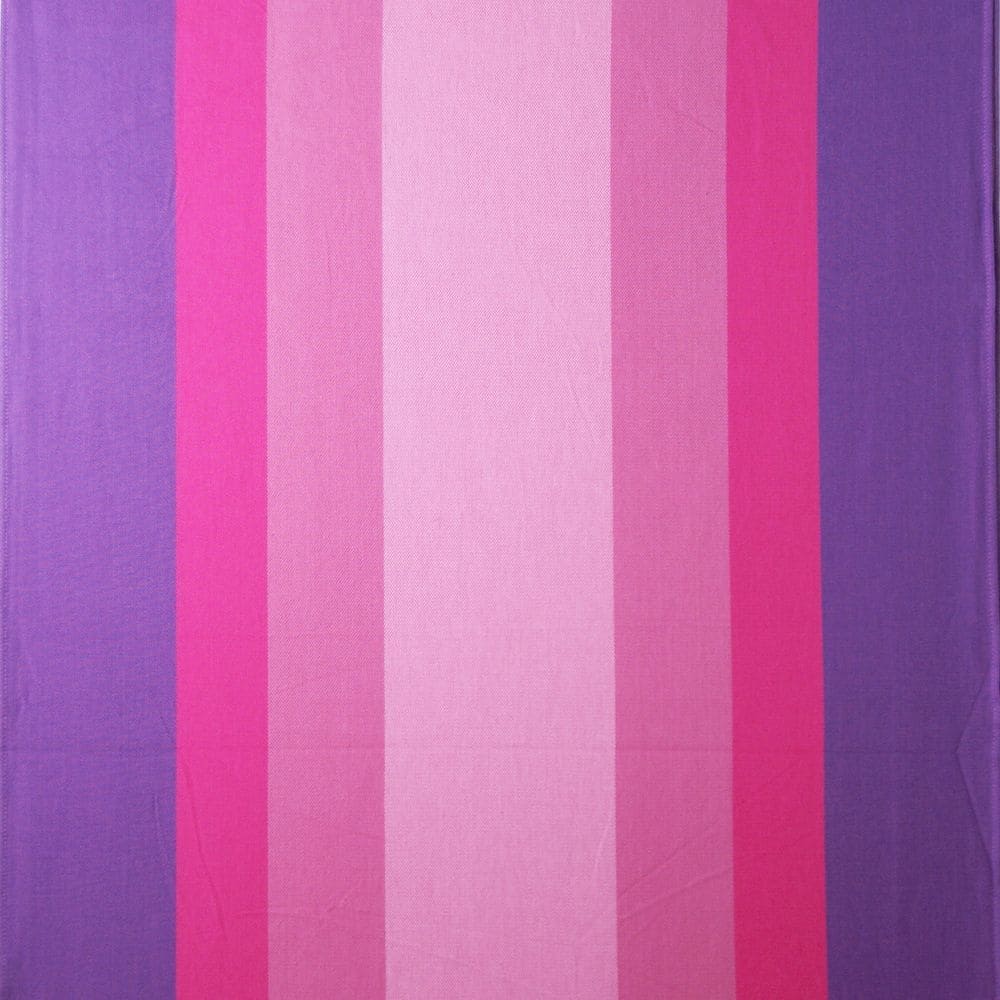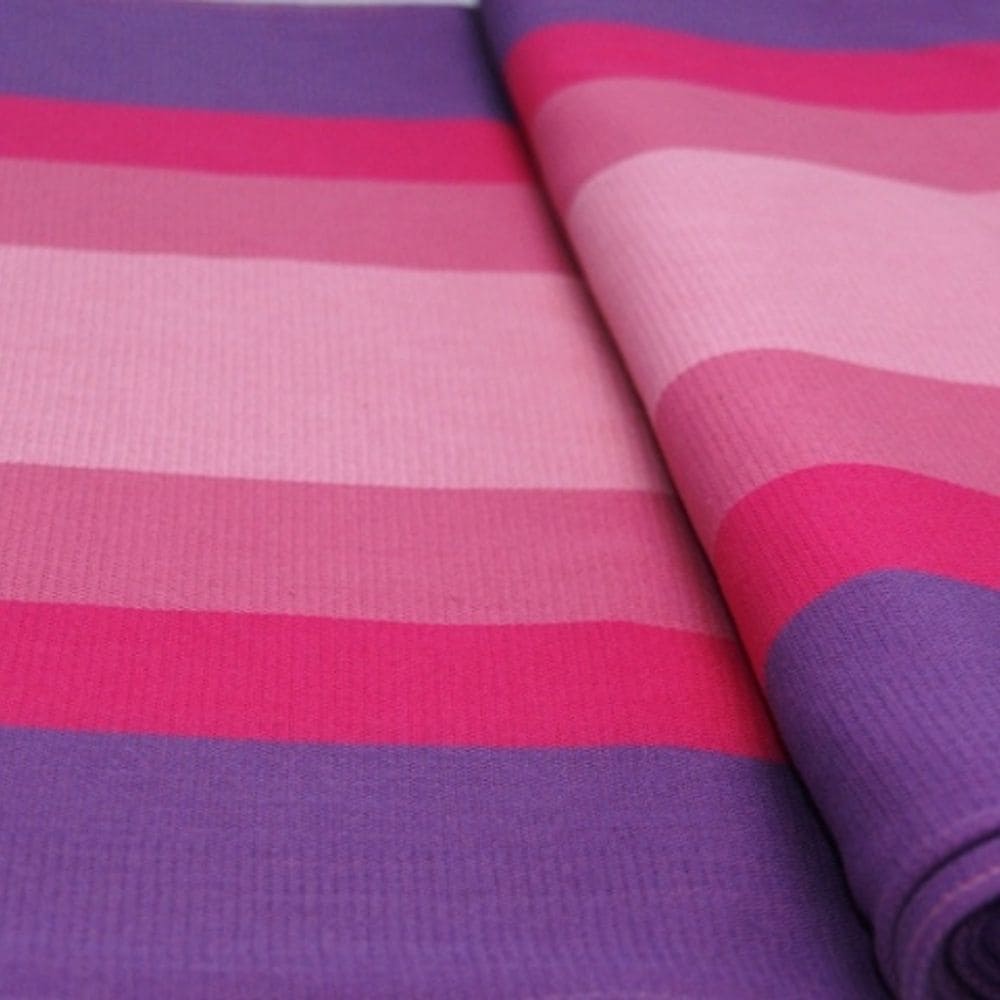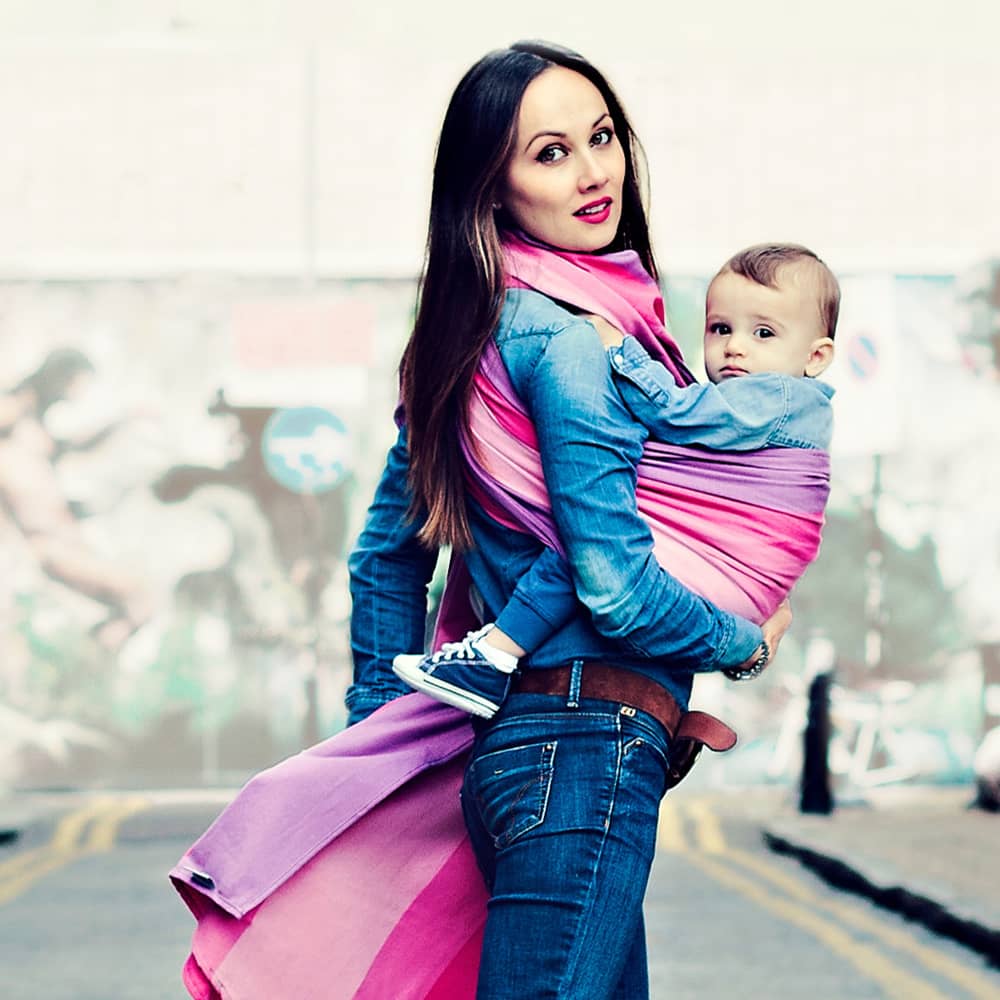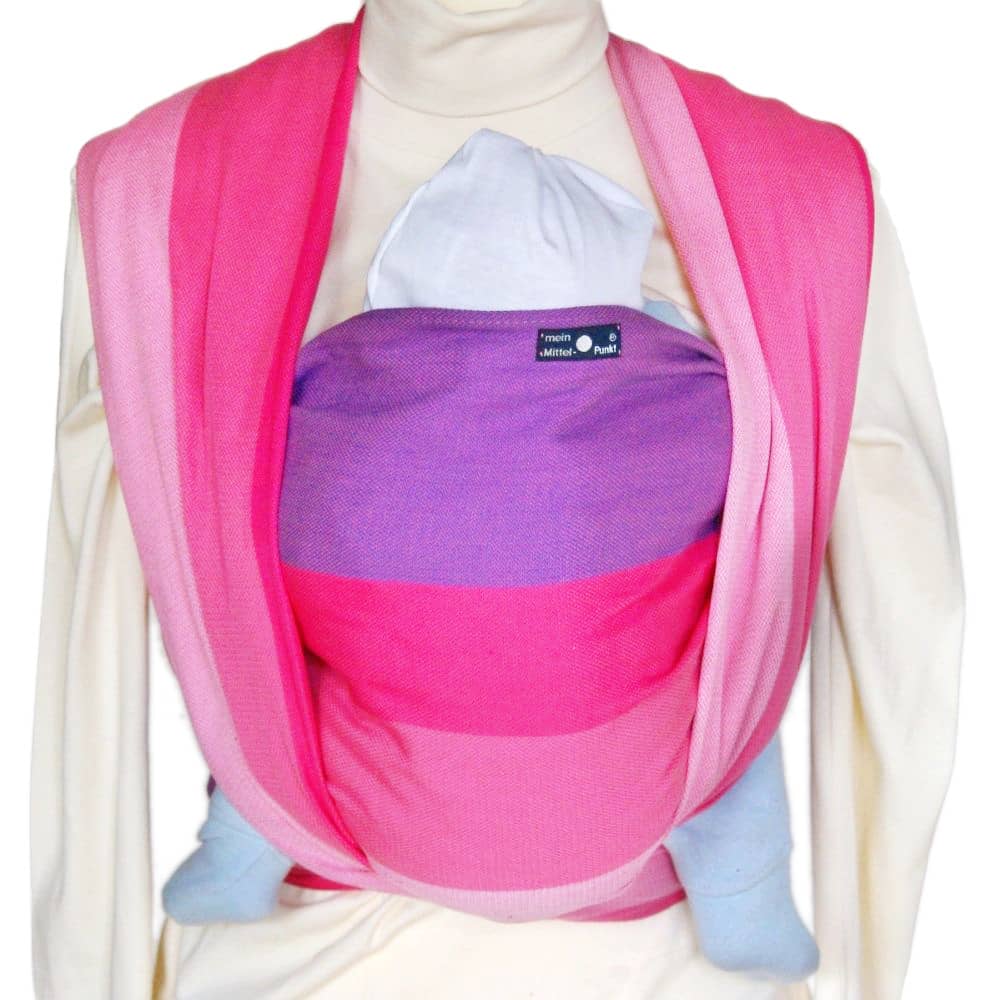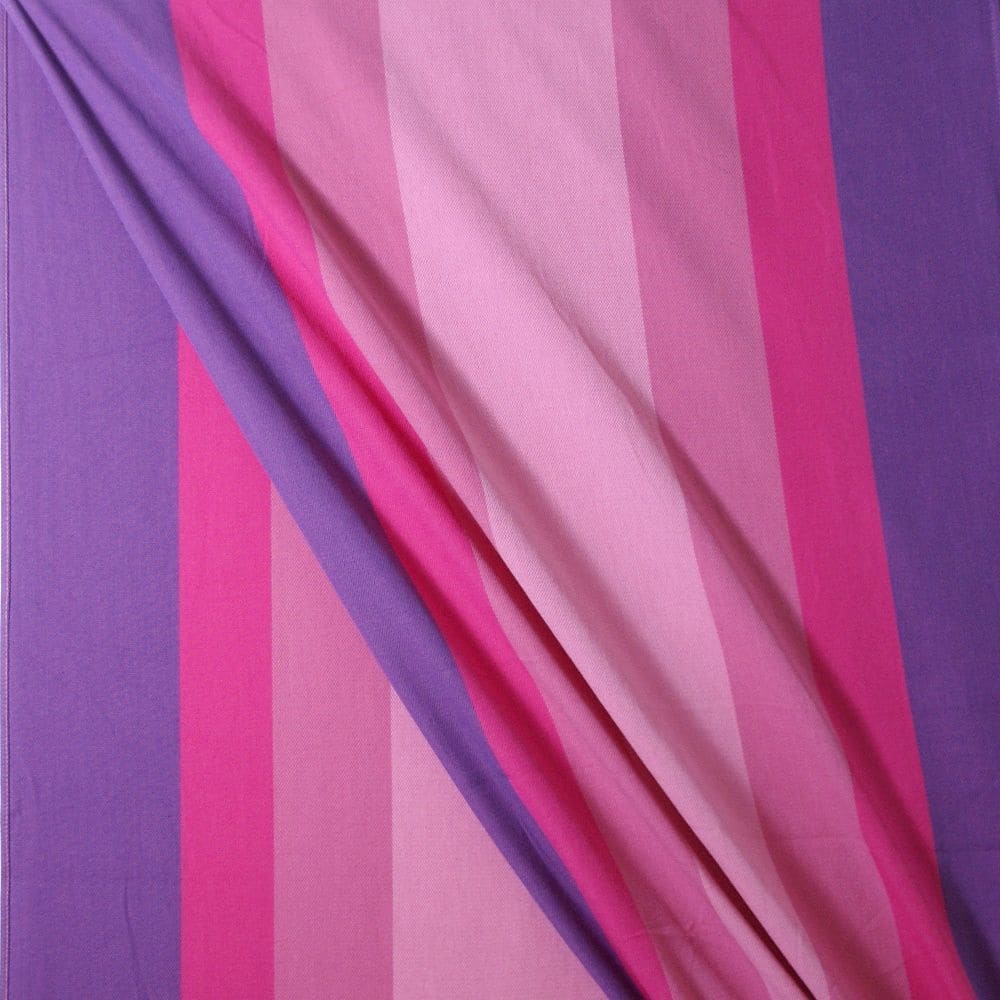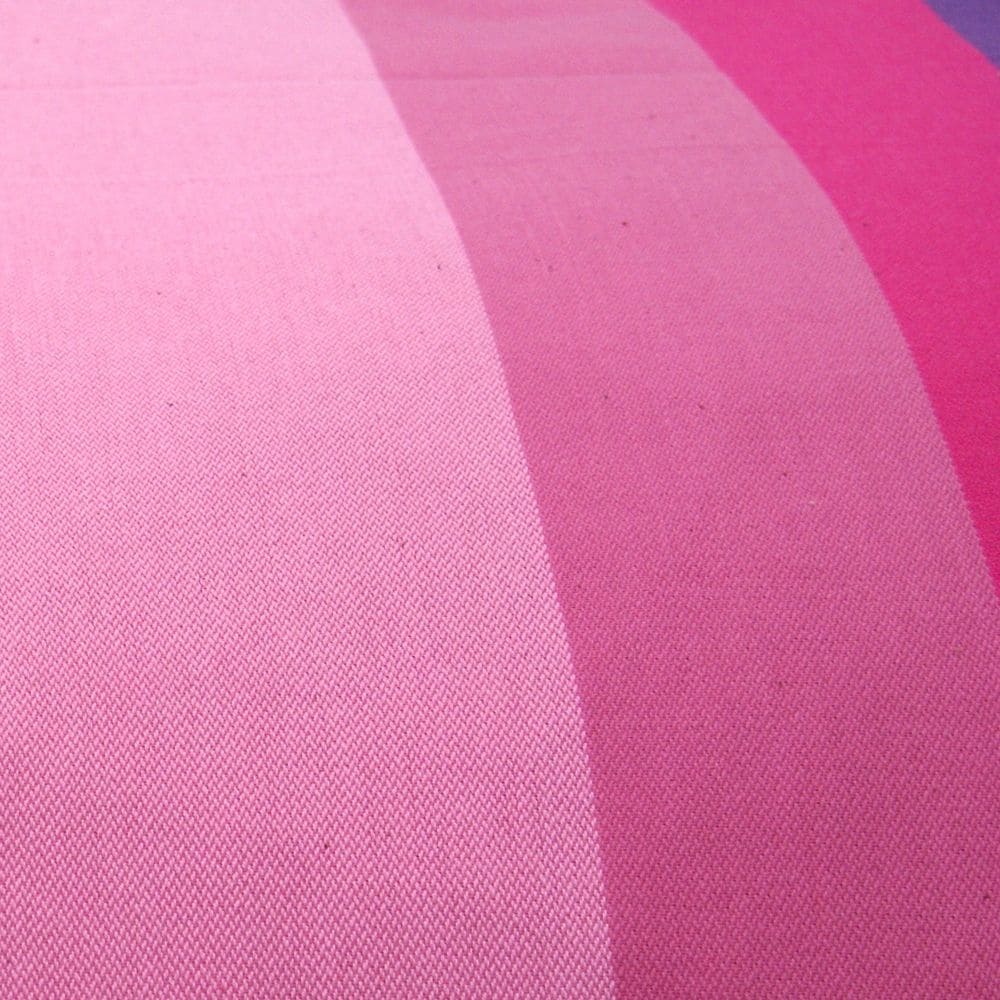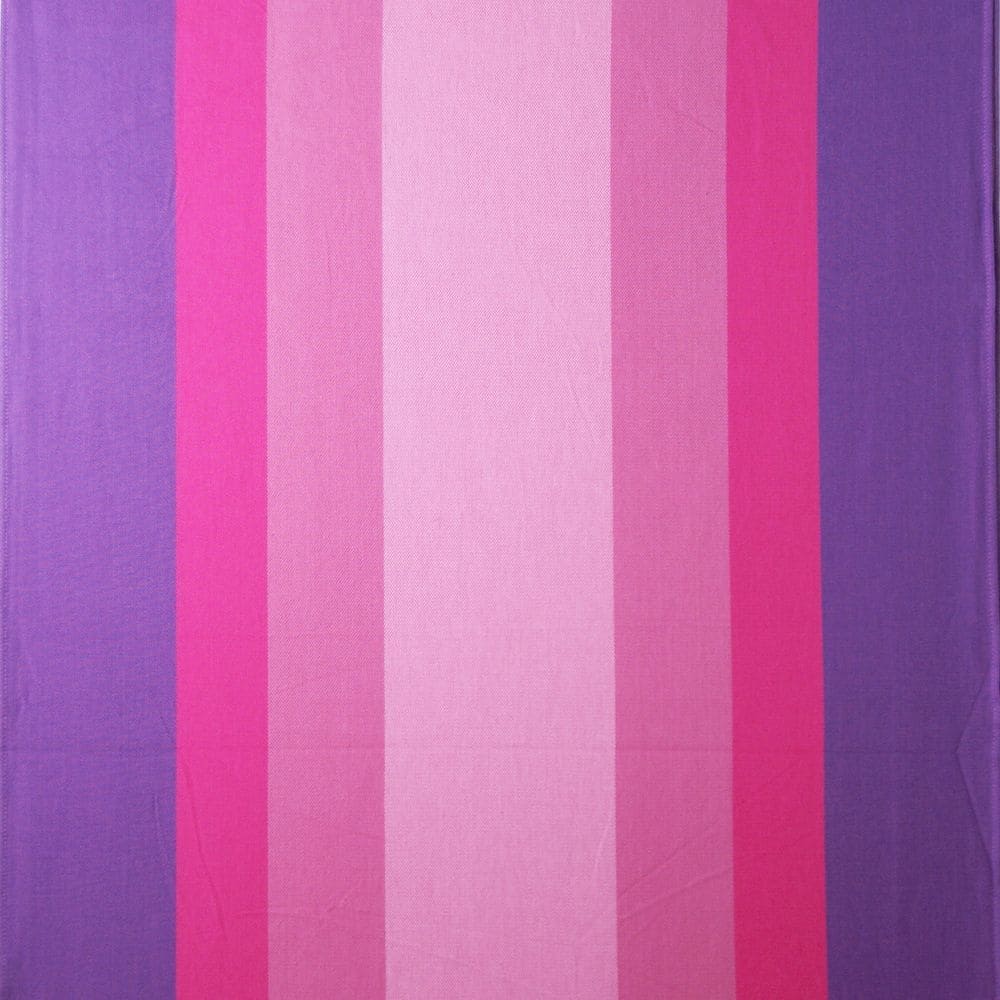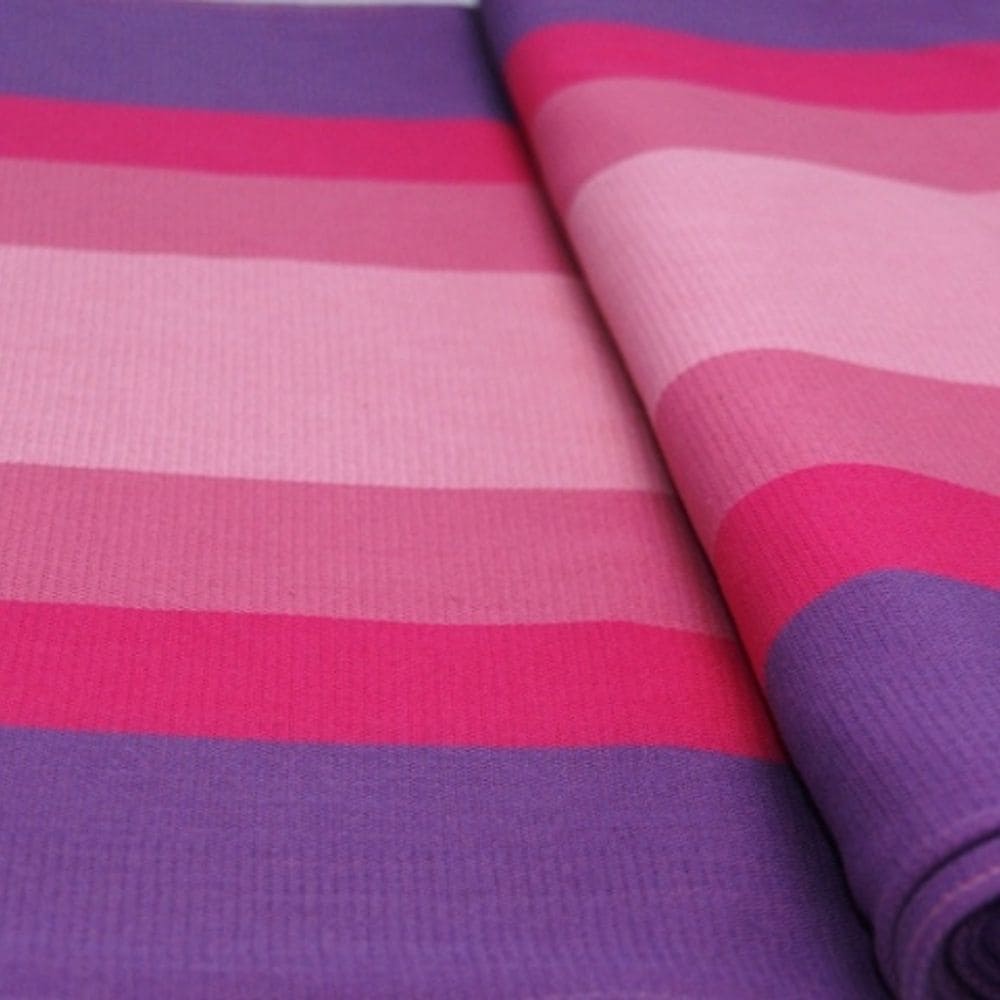 Description
Stripe pattern in bright and vivid colours of rosy, pink and violet.
Cross twill fabric, robust, with diagonal stretch.
Material & properties
Age of child: From Birth
Color: Pink, Purple, Rose
Material: 100 % Organic Cotton
Surface weight: 200 g/m²

Washing & care instructions
Washable: Up to 60°C, Gentle Cycle, Slow Spin Speed

Please follow our DIDYMOS Care Tips to make your DIDYMOS model last for many years.
---
Eva ist wirklich ein Bindetraum! Es lässt sich leicht fetsziehen, sitzt bombe. Durch die Streifen ist es optimal für Tuchanfänger geeignet. Außerdem machen die Farben einfach richtig gute Laune.
Da ich ein absoluter Pink und Lila Fan bin, musste ich das Eva unbedingt haben. Und es überzeugt nicht nur mit den prachtvollen, knalligen Farben sonder auch mit seiner Tragequalität. Es kommt weich aus der Box und wird im Gebrauch unheimlich kuschelig. es hat genau die richtige Dicke um ein Neugeborenes darin zu tragen, wird aber auch mit einem größeren Kind nicht unbequem . Viele Tragetücher habe ich wieder ziehen lassen, aber Eva darf bleiben, auch fürs nächste Kind.
The girliest wrap there is. The colors are stunning, its blanky soft and it wraps like a dream.
Leuchtende Farben und schönes festes, robustes Tuch.
Die gute Eva :) Habe sie schon so lange und ist nun wieder im Einsatz. Die war das einzige Tuch was ich behalten hatte. Und nicht damit gerechnet das es nochmal getragen wird. Immer noch die tolle Qualität, lässt sich nach wie vor super binden.
Love my Eva 7. It's perfect for wrapping my toddler or my baby.
Didymos Eva has a special place in my heart. It was my first ever sling and I used it from when my daughter was 2 months old until 2 years old. It is comfortable, sturdy and beautiful, easy to keep clean too. Everywhere I went people commented on its beauty. I would thoroughly recommend this wrap for a beginner wrapper.
Suitable Products
Suitable Products
Backpack Eva
Cute drawstring backpack to hold your wrap, sling or other carrier and much more.
DidySling Eva
Quick and easy use. Sturdy cross twill fabric, good diagonal stretch,bright pink tones.