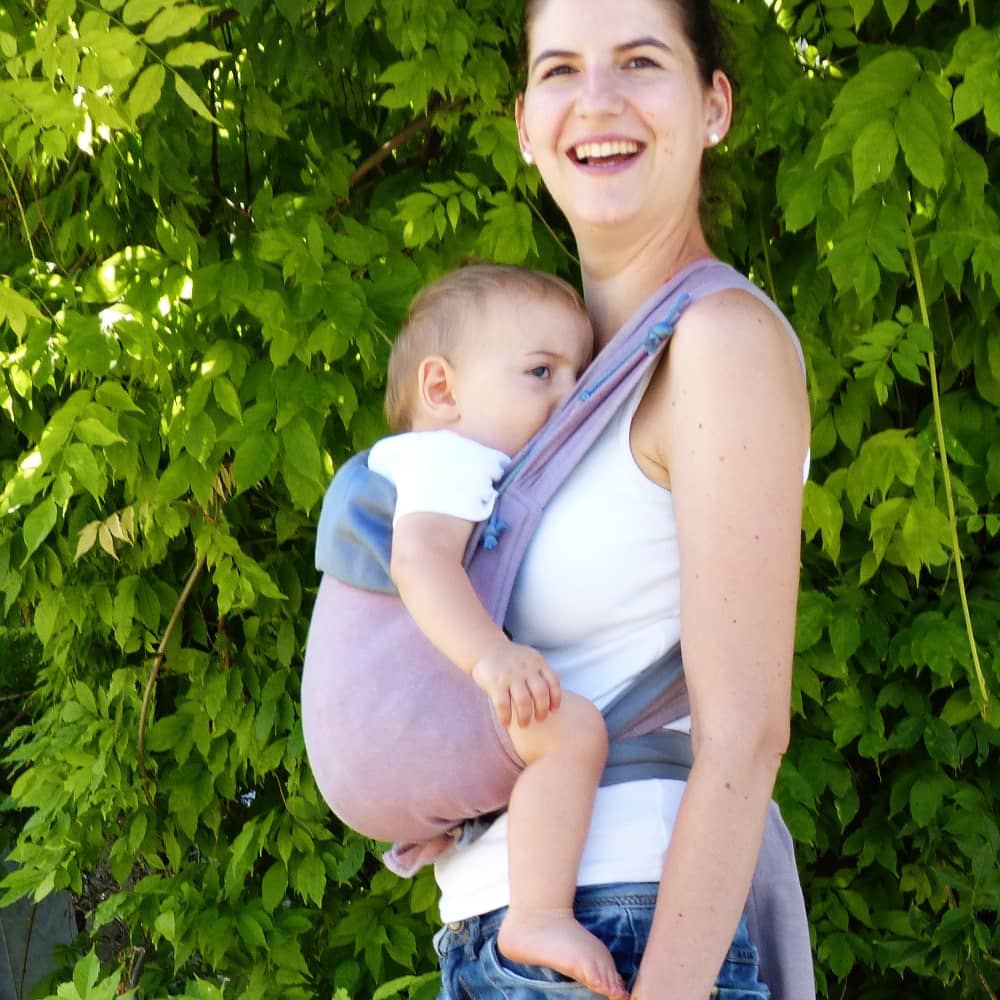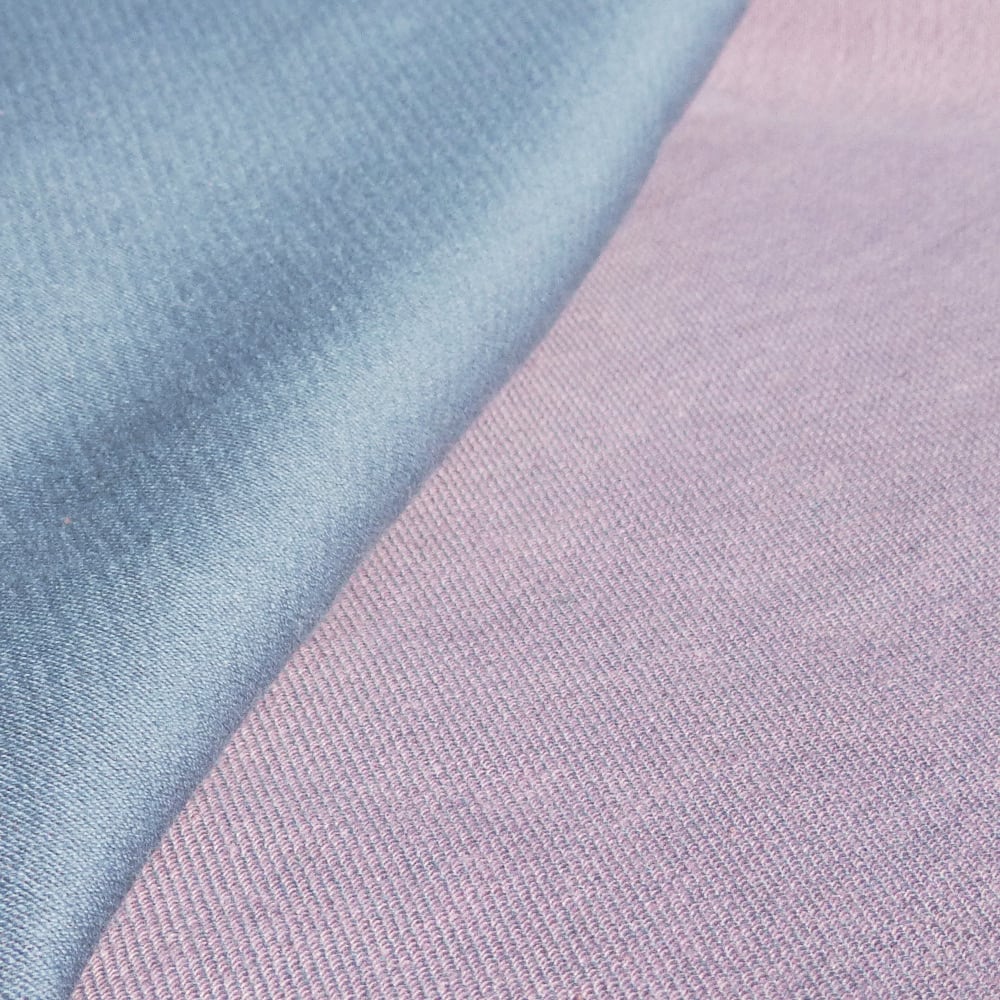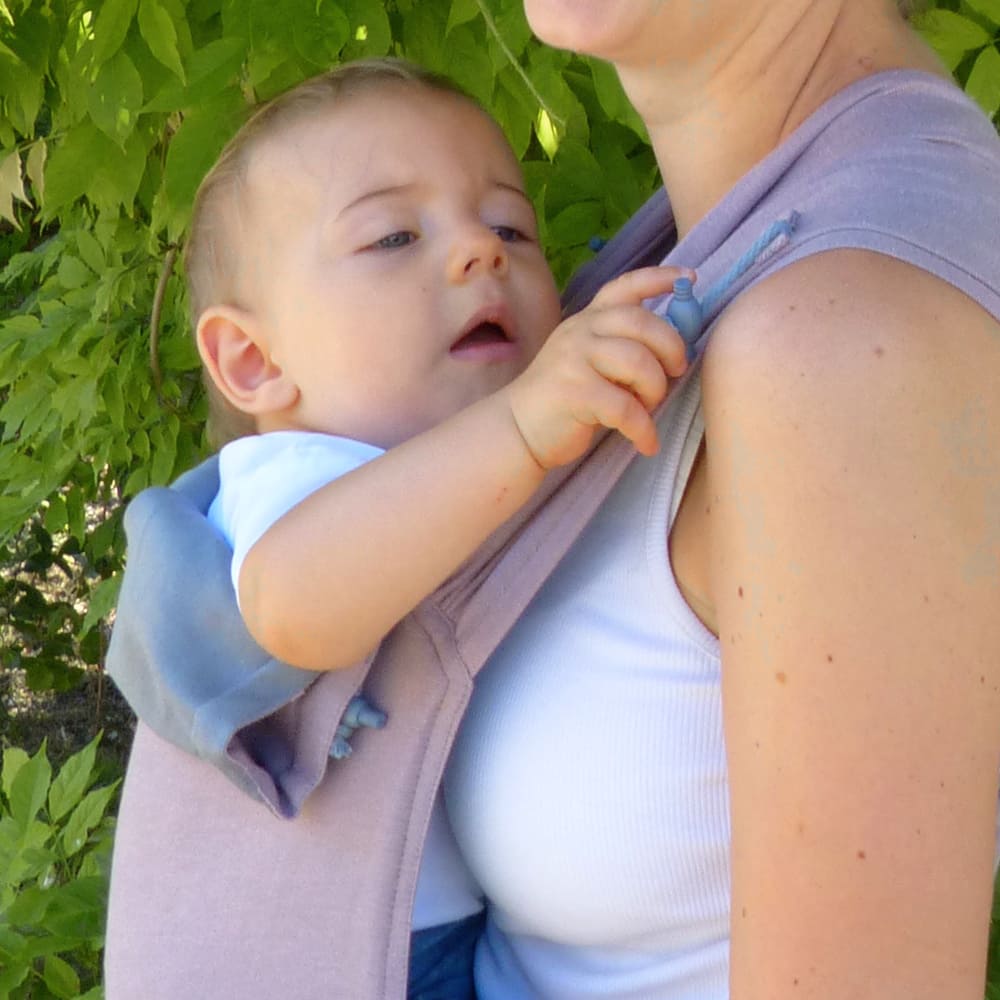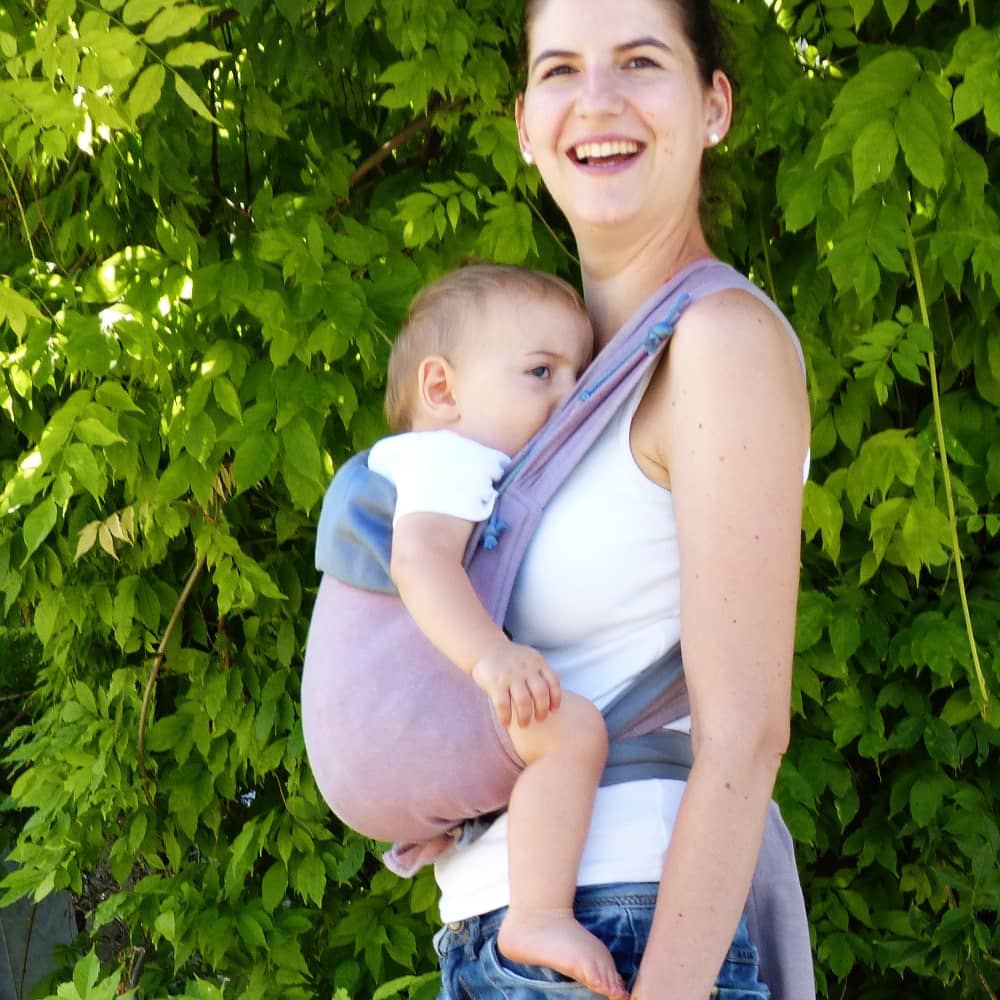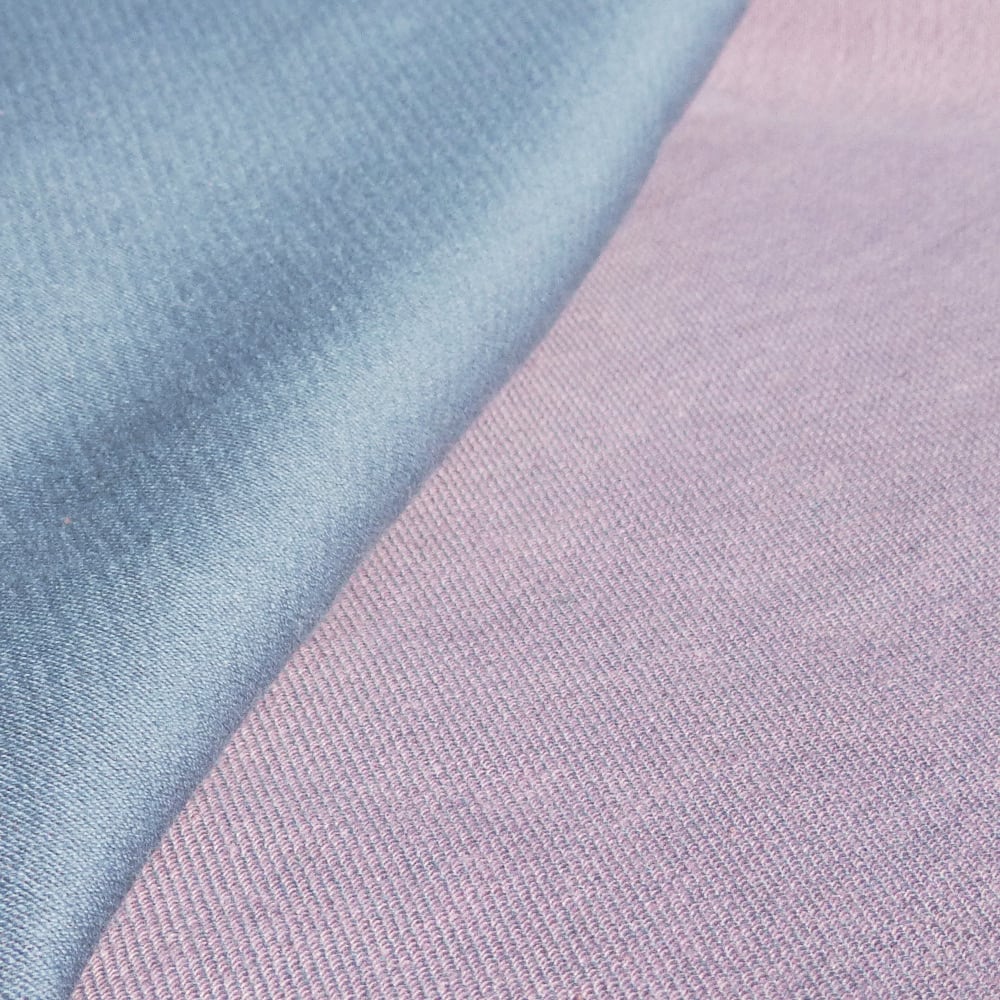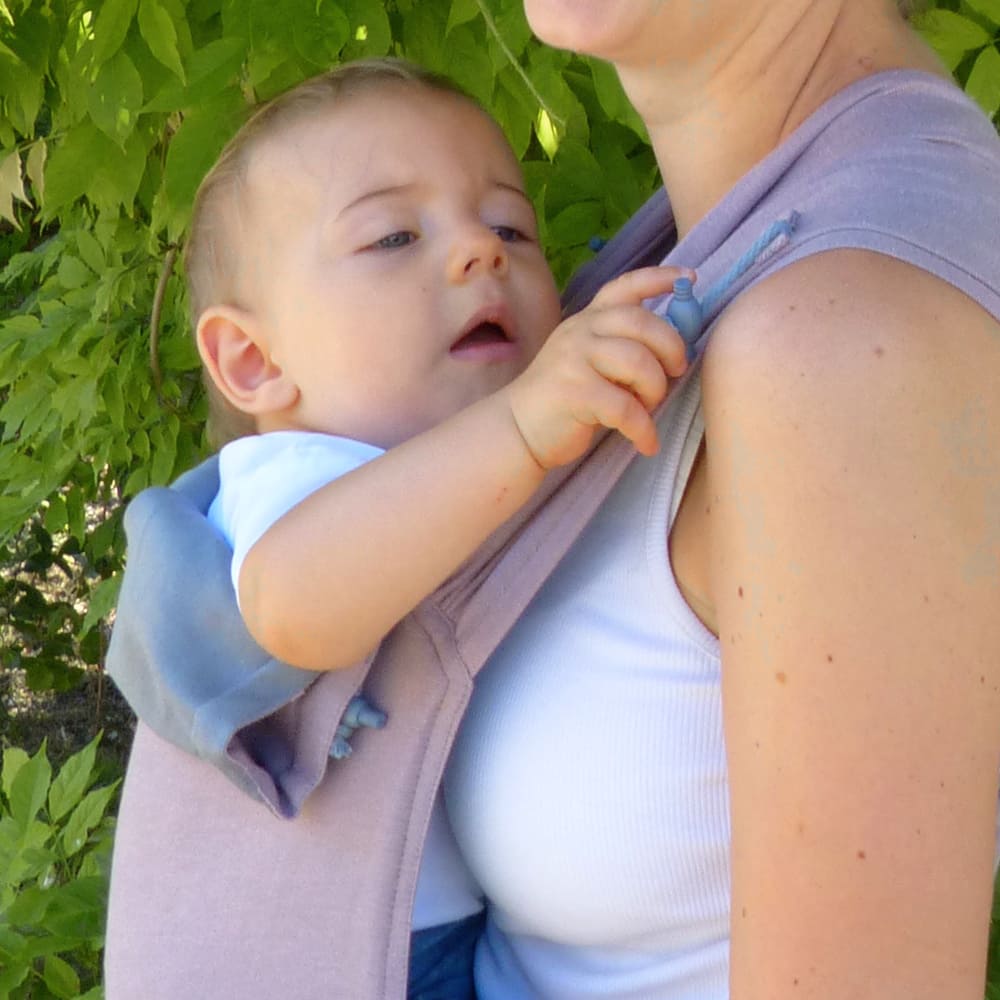 Didy Meh-Dai (DidyTai) Doubleface Rosalinde
Description
One-size Baby Carrier of supreme comfort, very supportive and easy to put on. Made of the same fabric as Didymos Baby Wrap model Rosalinde
Didy Meh-Dai (DidyTai) model Rosalinde, a Double Face fabric, unpatterned, plain design, one face in pink, the other in grey. A lightweight fabric, robust and sturdy.
Click here to view detailed care instructions. We recommend to wash the Didy Meh-Dai (DidyTai) in a pillowcase.
Material & properties
Age of child: From Birth
Color: Rose, Silver-Grey
Material: 100 % Organic Cotton
Surface weight: 180 g/m²
Vegan: Vegan

Washing & care instructions
Washable: Up to 60°C, Gentle Cycle, Wash in Abundant Water, Slow Spin Speed

Please follow our DIDYMOS Care Tips to make your DIDYMOS model last for many years.
---
Der Didytai ist für mich die optimale Mischung aus Kompforttrage und Tragetuch. Wirklich einfach anzulegen und super bequem. Meine Tochter (7Monate) tut sich mit dem einschlafen sehr schwer, sie ist so neugierig. Im Didytai ist sie trotzdem ganz schnell eingeschlafen dank der wunderbaren Kopfstütze. Wir haben lange überlegt ob wir uns zu unserem Tragetuch auch noch den Didytai gönnen. Jetzt bin ich sehr froh es getan zu haben. Ganz wunderbar! Und die Farbe ist große klasse und wird uns sicher auch noch die nächsten Jahre /Kinder gefallen :)