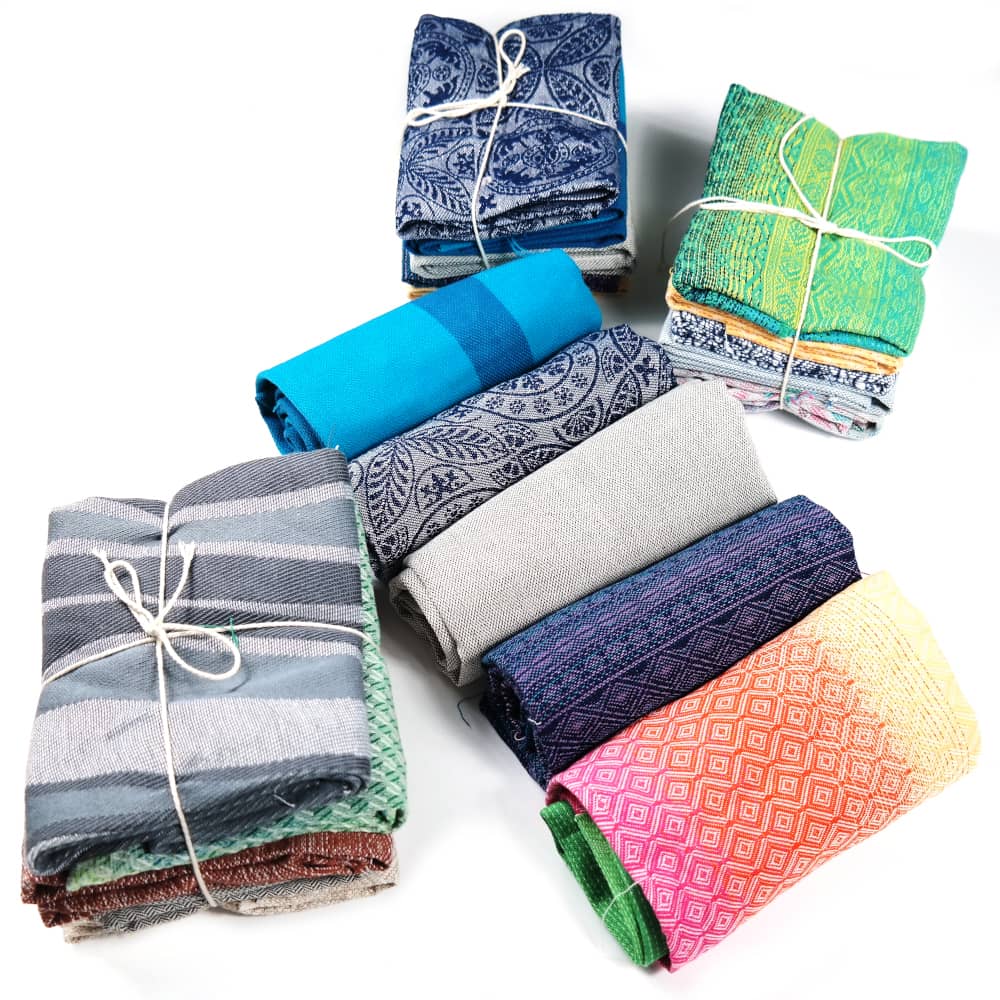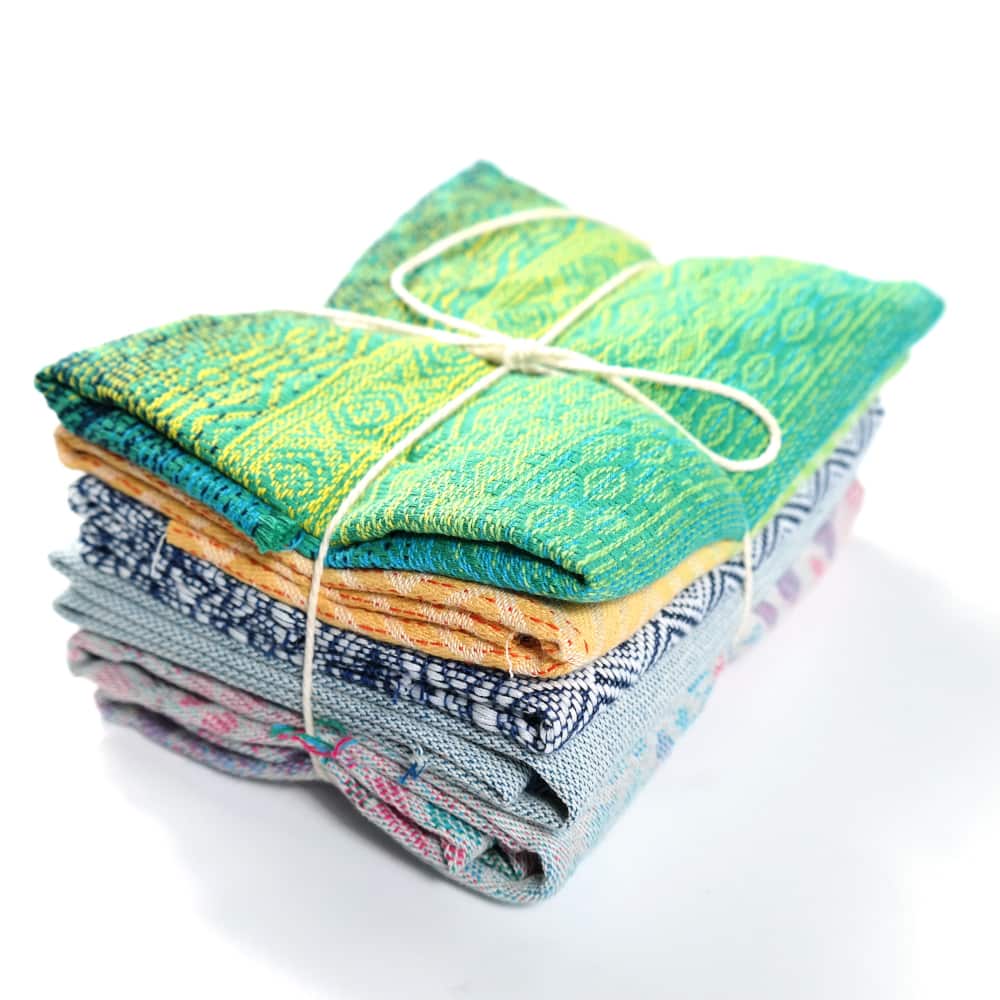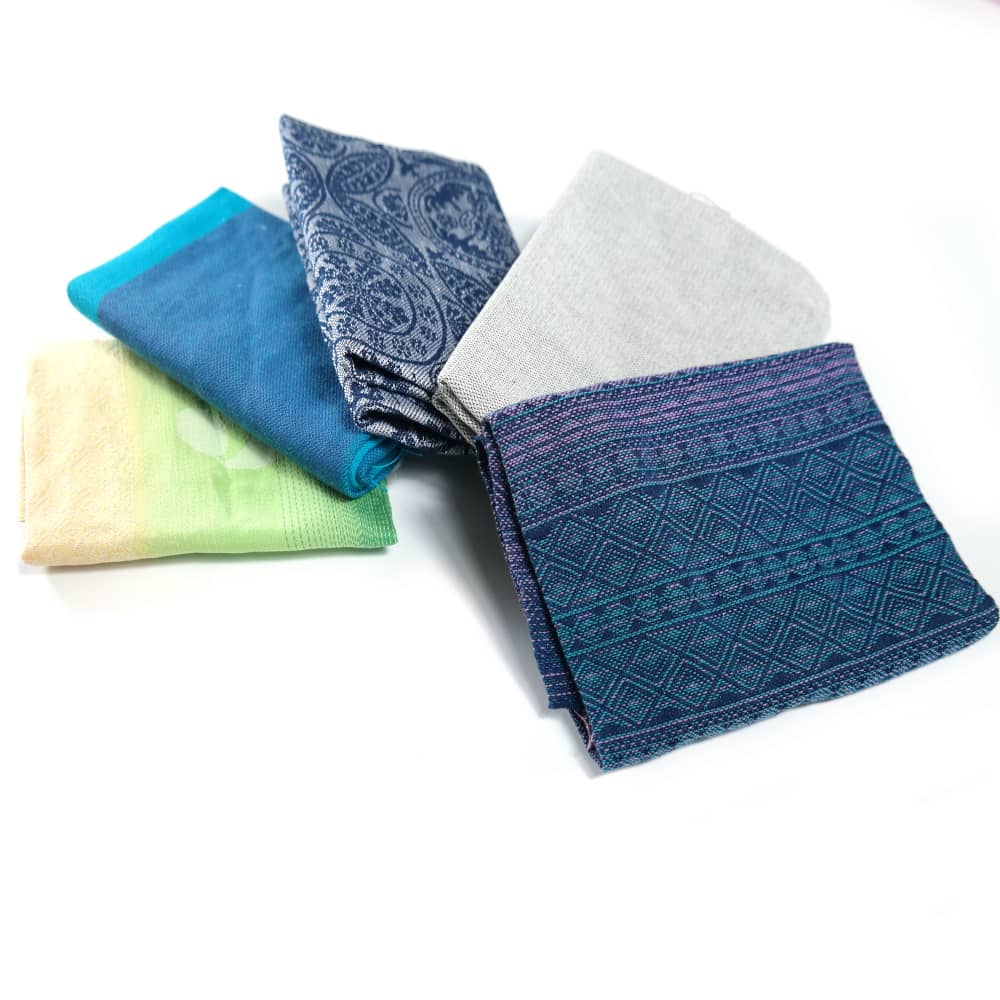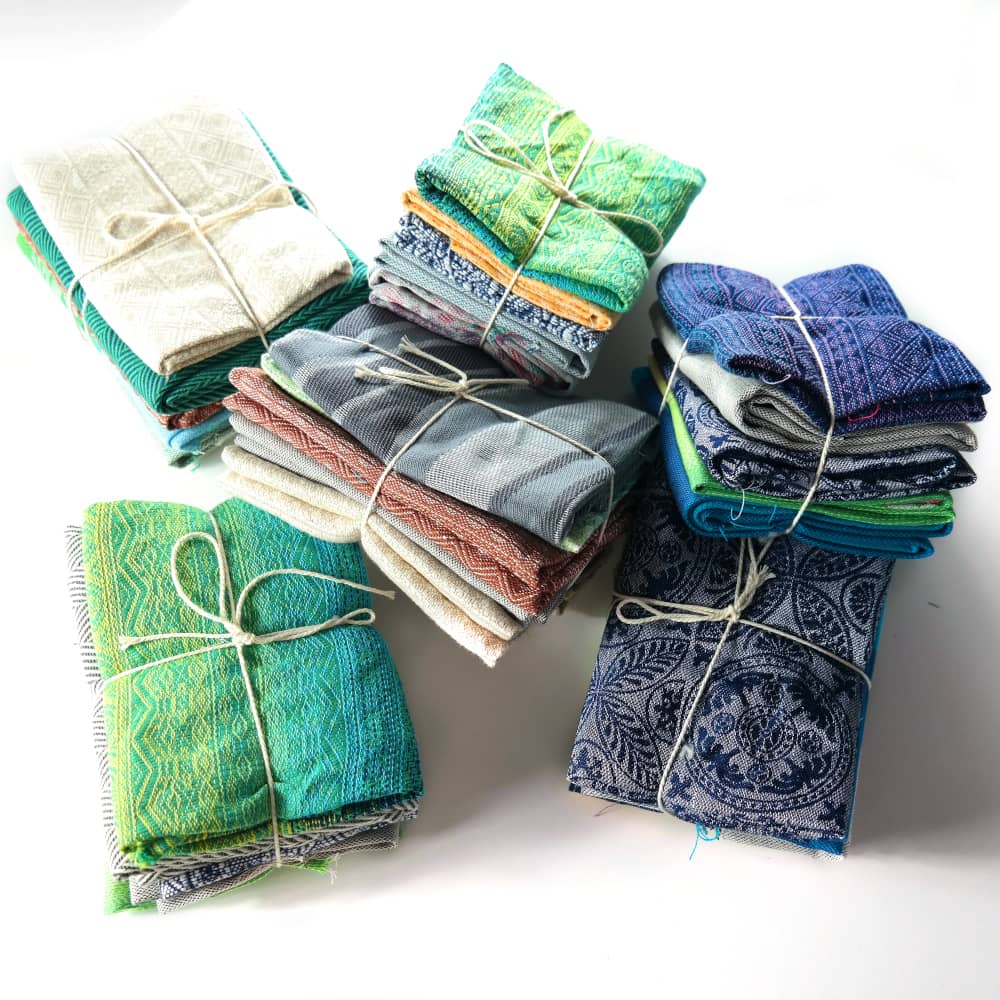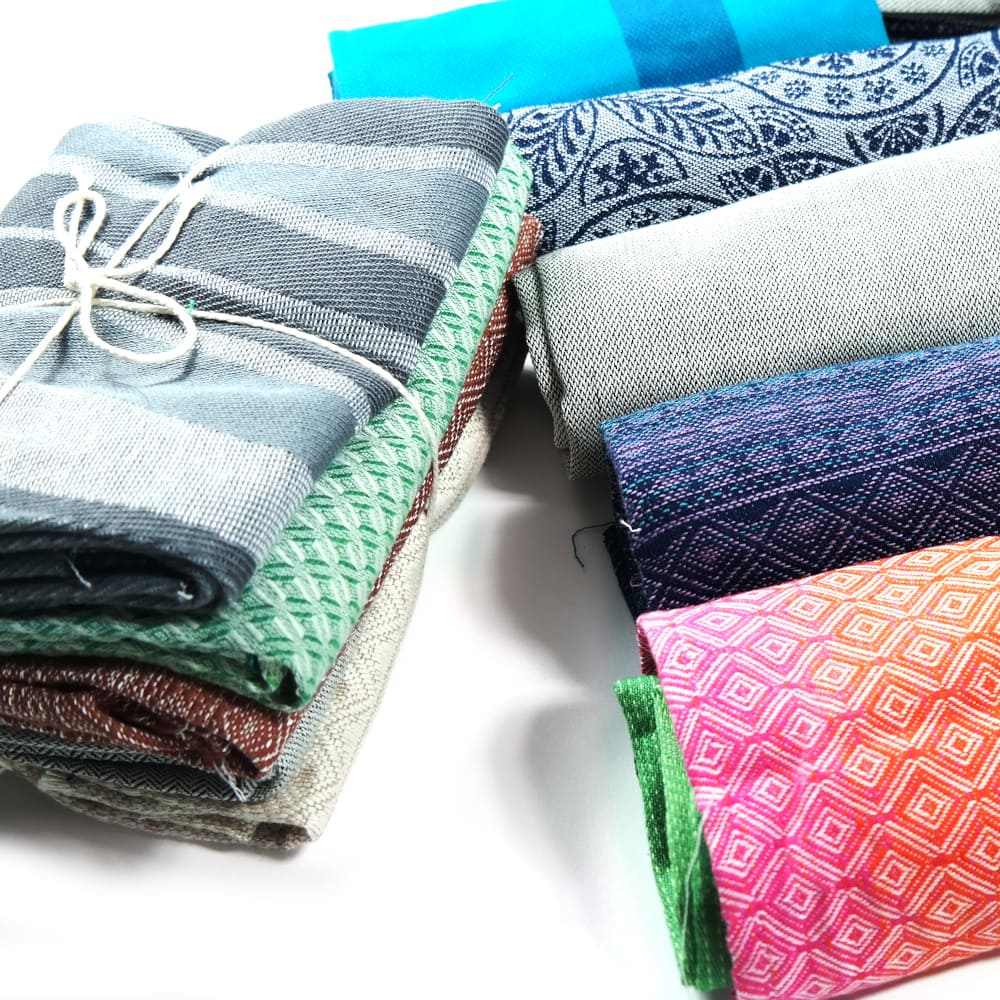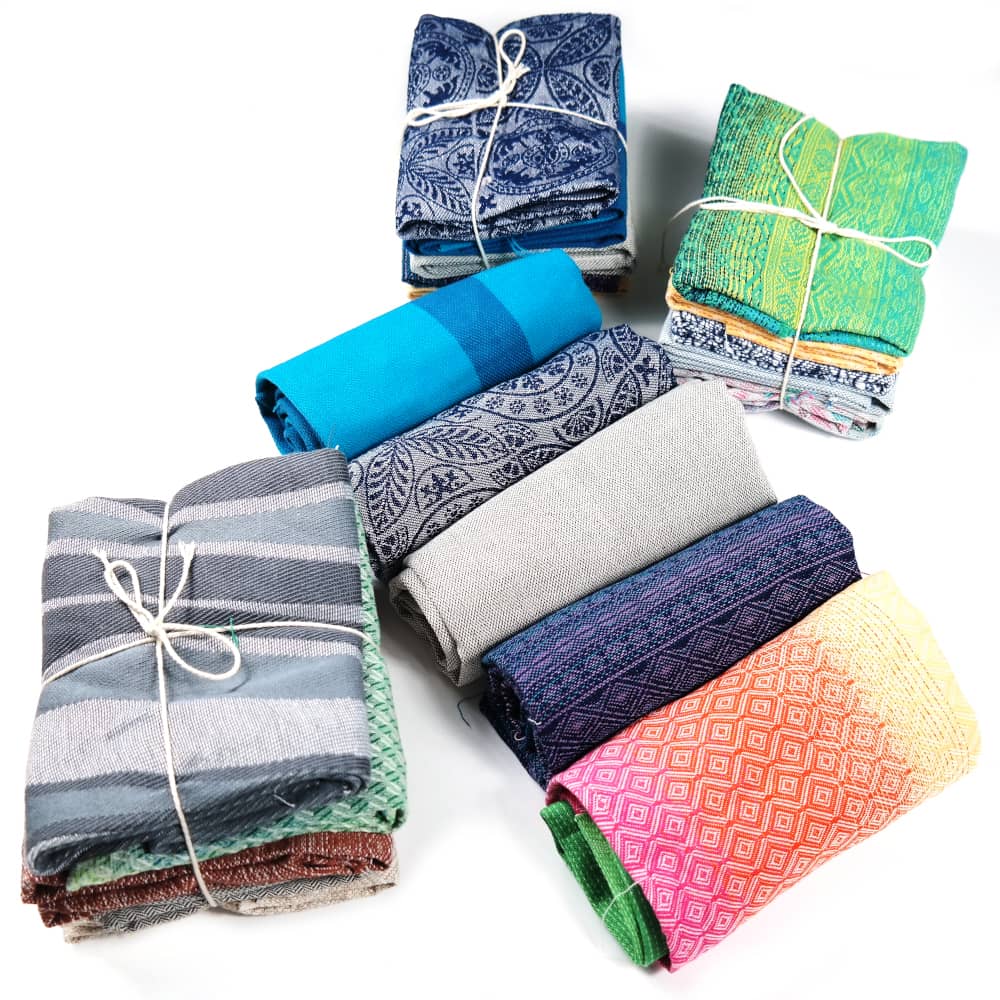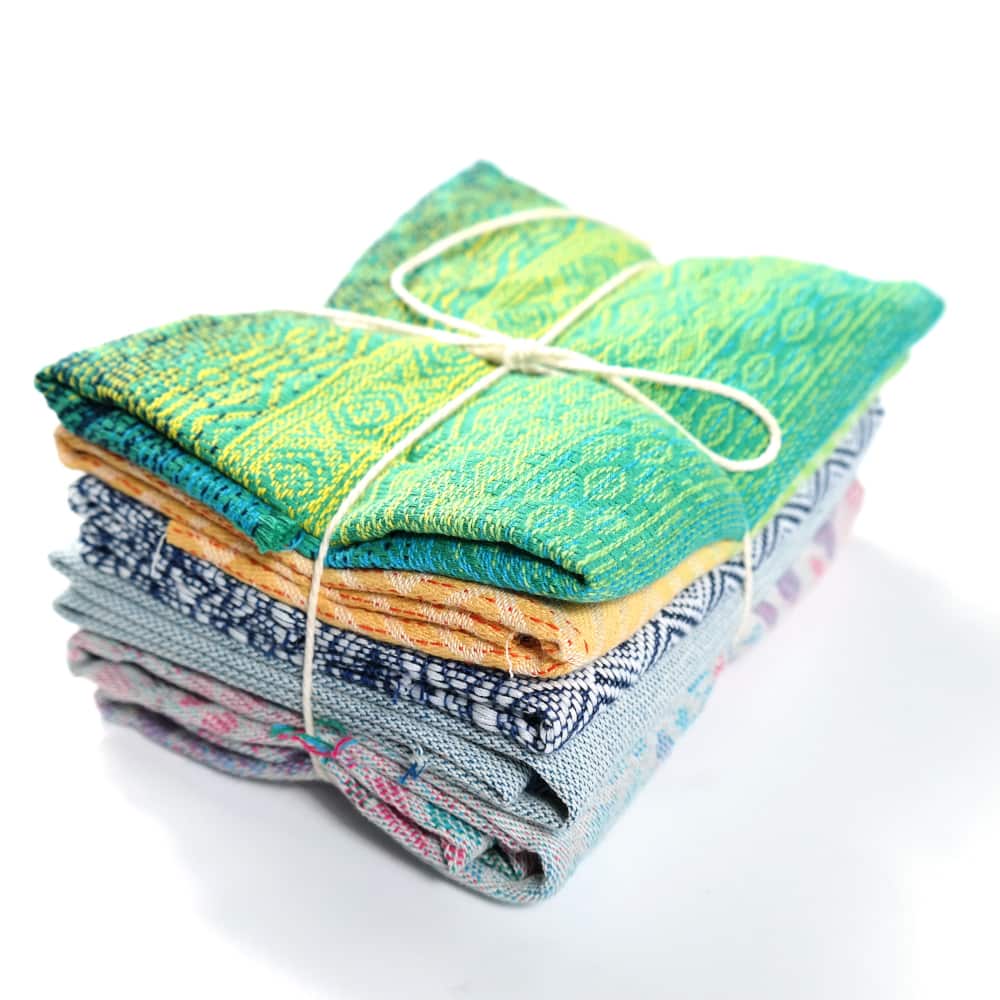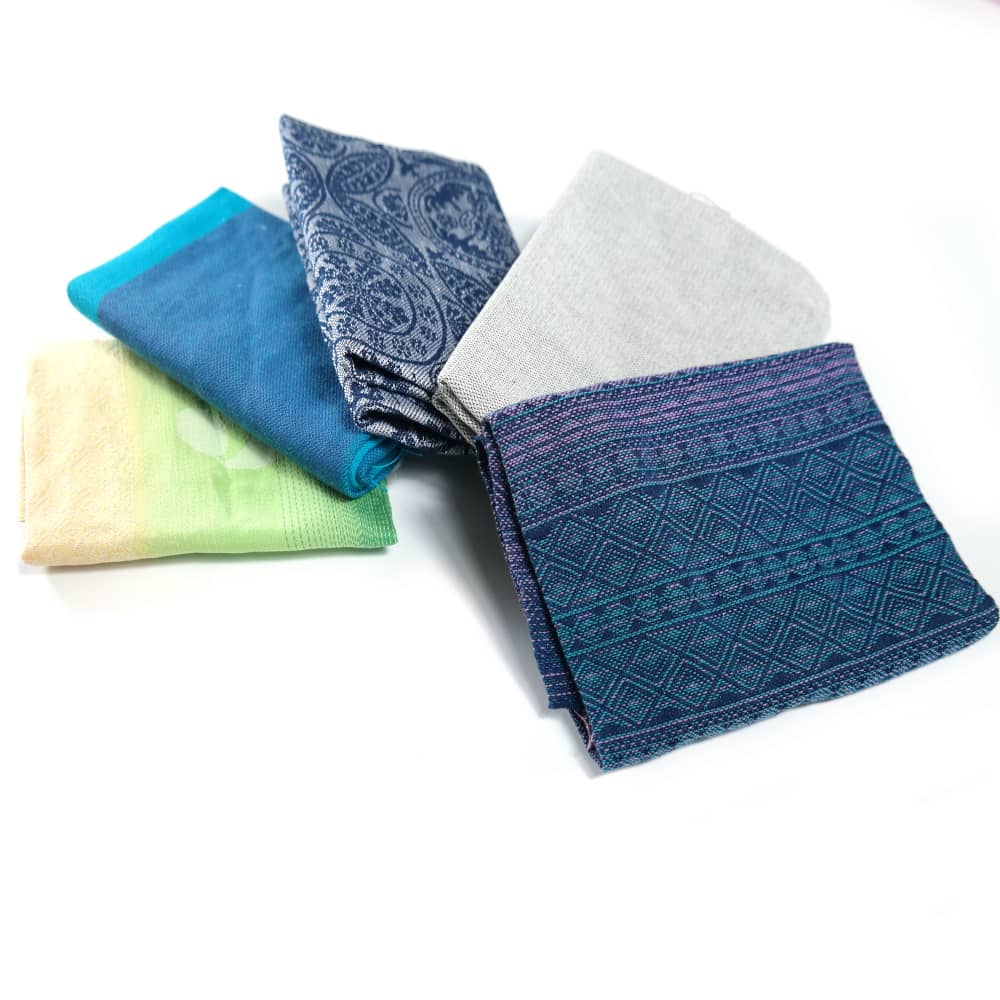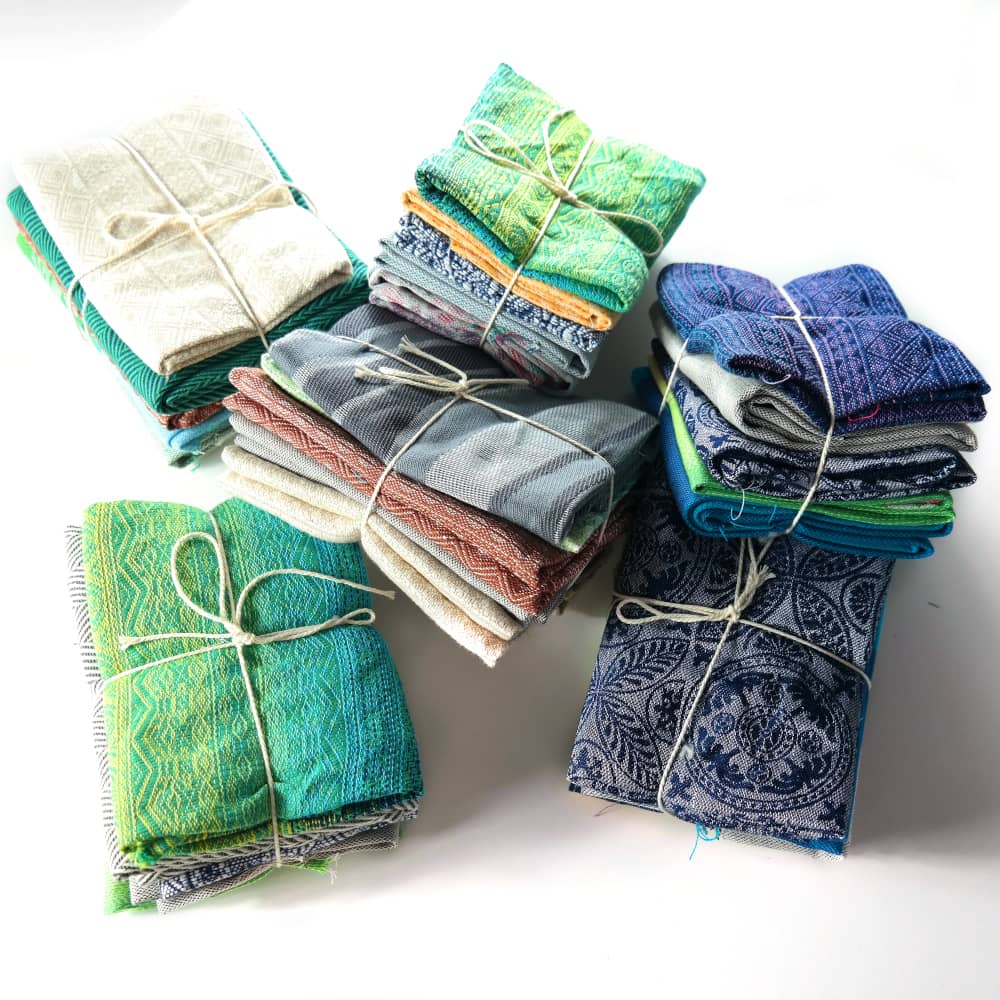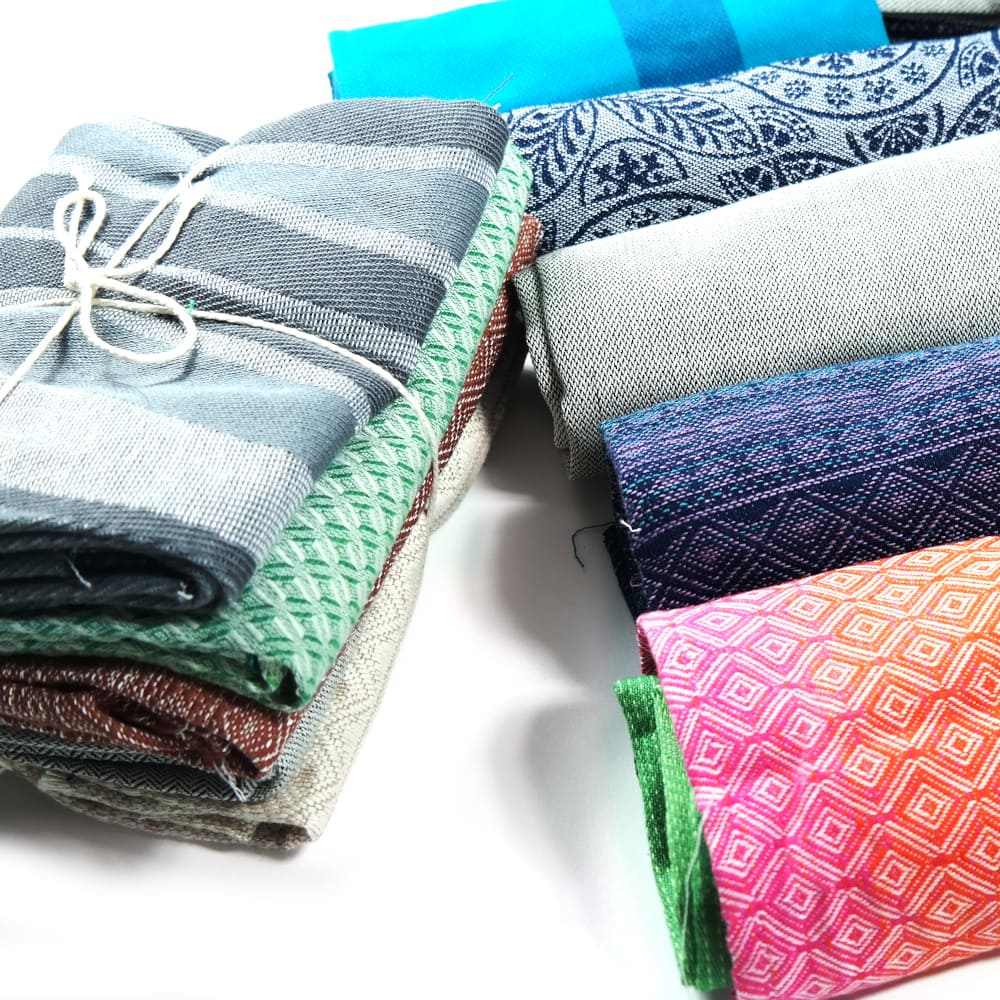 Description
Important:

You can order max. 3 sets of fabric scraps. Thank you for your understanding
For all those who love to do needlework of all kinds: the much requested and popular DIDYMOS fabric scraps are available again. The bundles are put together from the fabric remnants available - put together by chance.
Weight per bundle abt 300 g
---
Für kleinere Nähprojekte oder Patchworkarbeiten ideal. Immer bunt zusammengestellt und spannend.
Abgesehen davon, dass man in die Untiefen der Tücherwelt eintauchen kann, bekommt man hier ganz besondere Stoffe für tolle Projekte. Es sind schon Kissenbezüge, Geldbeutel oder Babyhosen entstanden. Und alles hält und hält...und sieht unfassbar schön aus.
Man ist schon aufgeregt bei der Bestellung und erwartet voller Vorfreude die Lieferung, um "sein Glück" auszupacken. Eine tolle Möglichkeit neue Stoffe kennenzulernen und die Stoffe zu tollen Erinnerungen zu vernähen.
Habe ich mehrfach schon bestellt. Es kamen viele tolle Tragetuchabschnitte, die zum Nähen fantastisch geeignet sind. Manchmal sind auch seltene Stücke, Probewebungen oder neue Muster dabei! Die meisten Stücke waren 35-55 cm lang und volle Tuchbreite. Entstanden sind: Kinderpumphosen, Schlauchschals, Lätzchen
Immer ein buntes Päckchen mit ganz unterschiedlichen Stücken, die richtig Lust machen zum Nähen. Und ganz nebenbei entdeckt man neue Stoffe, Muster und Farben zum anfassen
Immer wieder eine tolle Auswahl. Ich liebe die Glückspäckchen. Man hat tolle Stoffe zum vernähen und perfekte Erinnerungen an die Tragezeit.