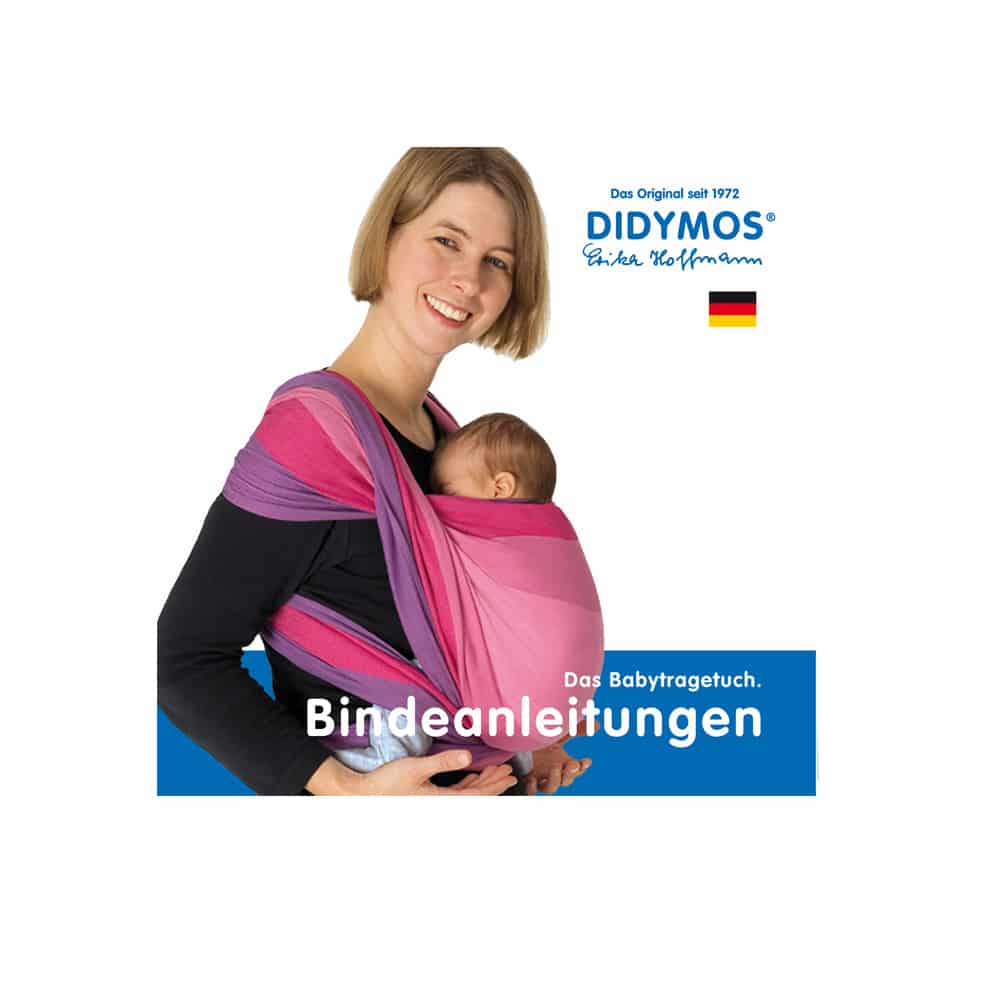 Description
Für alle, die zwar ein Tragetuch haben, aber keine Anleitung mehr dazu (alle neu gekauften DIDYMOS-Tücher liefern wir natürlich automatisch mit Anleitung)
Bunt bebilderte Anleitung für alle Bindeweisen mit dem Tragetuch, Schritt für Schritt erklärt, so gelingt das Binden mit dem Tuch ganz einfach ab Geburt Ihres Babys bis zum Ende der Tragezeit.
Außerdem erfahren Sie noch einiges über die richtige Haltung des Kindes im Tuch und darüber, warum Babys gern getragen werden.
Inhalt:
Spreiz-Anhock-Haltung / Was ein gutes Tragetuch ausmacht / Häufige Fragen zum Tragen
außerdem die Bindeweisen:
Die Wickelkreuztrage/die Wickelkreuztrage außen/die Känguru-Trage/die Kreuztrage/die doppelte Kreuztrage/die vorgebundene Kreuztrage/der klassische Hüftsitz/die Hüftkreuztrage/der Känguru-Hüftsitz/die Hüftschlinge/die Rucksacktrage/der Wickelkreuz-Rucksack
Suitable Products
Suitable Products
Tying Instructions DVD, German/English
With this video you can learn how to tye your baby sling easily. Tying instructions: wrap cross carry, wrap cross carry variation, kangaroo carry, cross carry, hip carry, hip cross carry, kangaroo hip carry, rucksack carry, back wrap cross carry Duration: 34 min You can also find the video tutorials in our magazine.