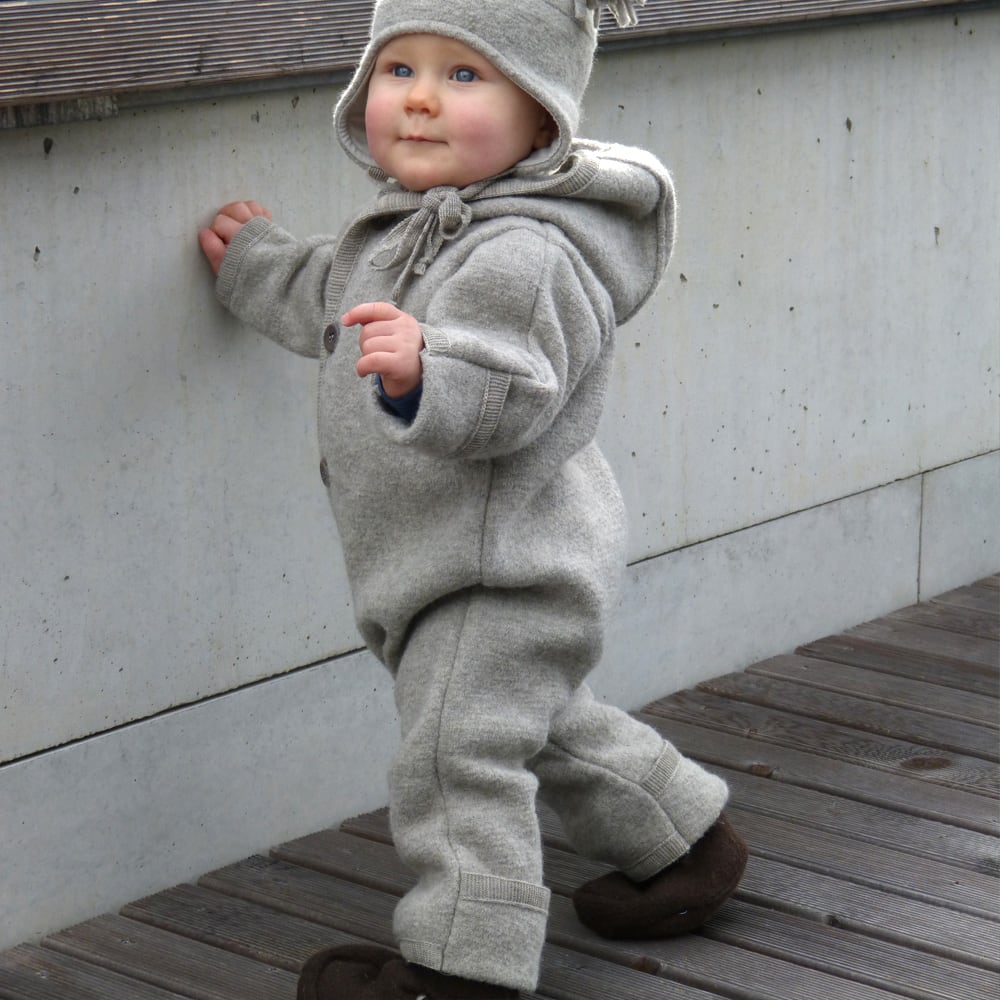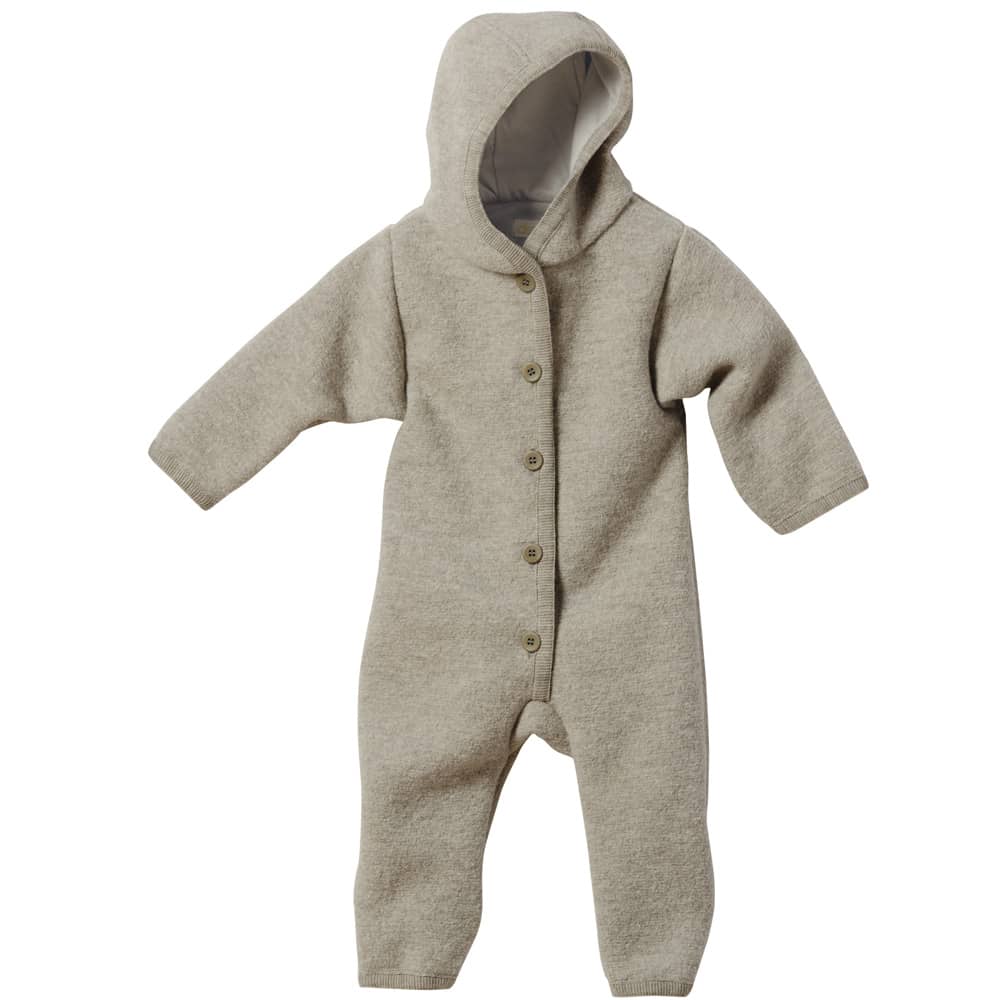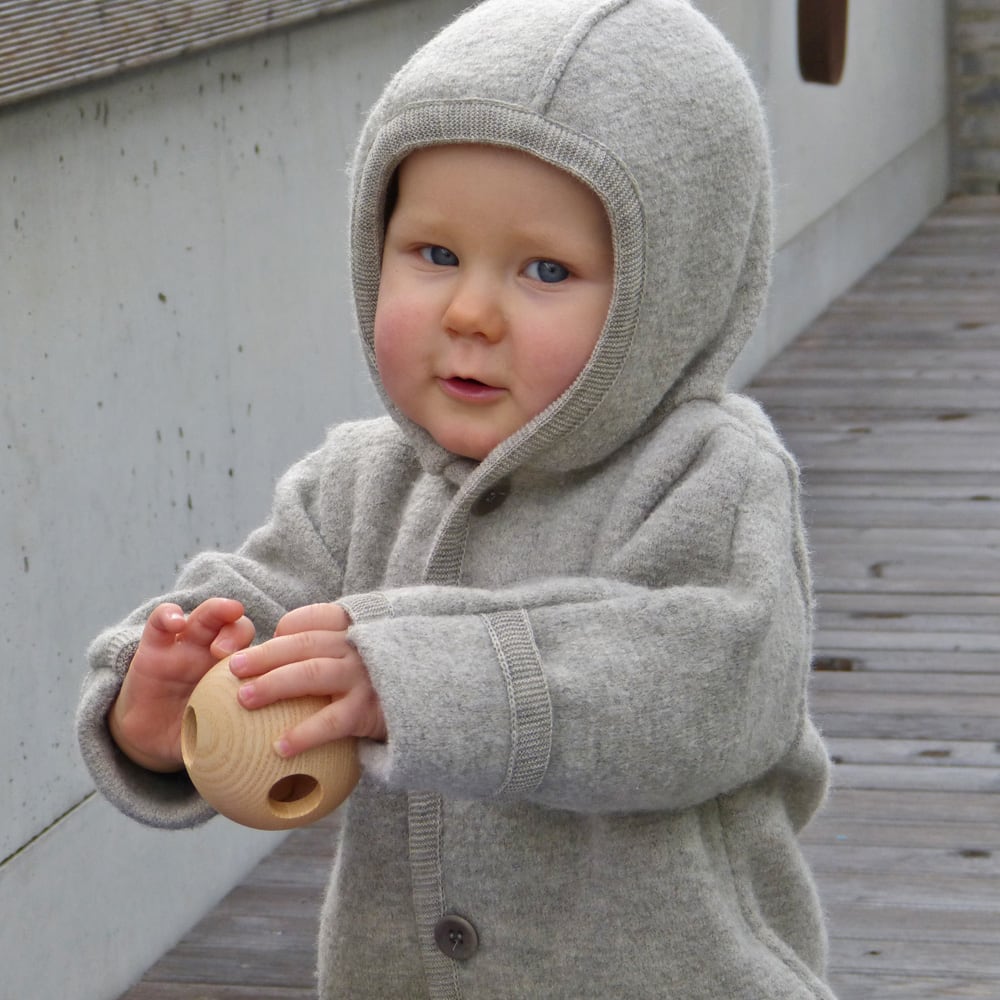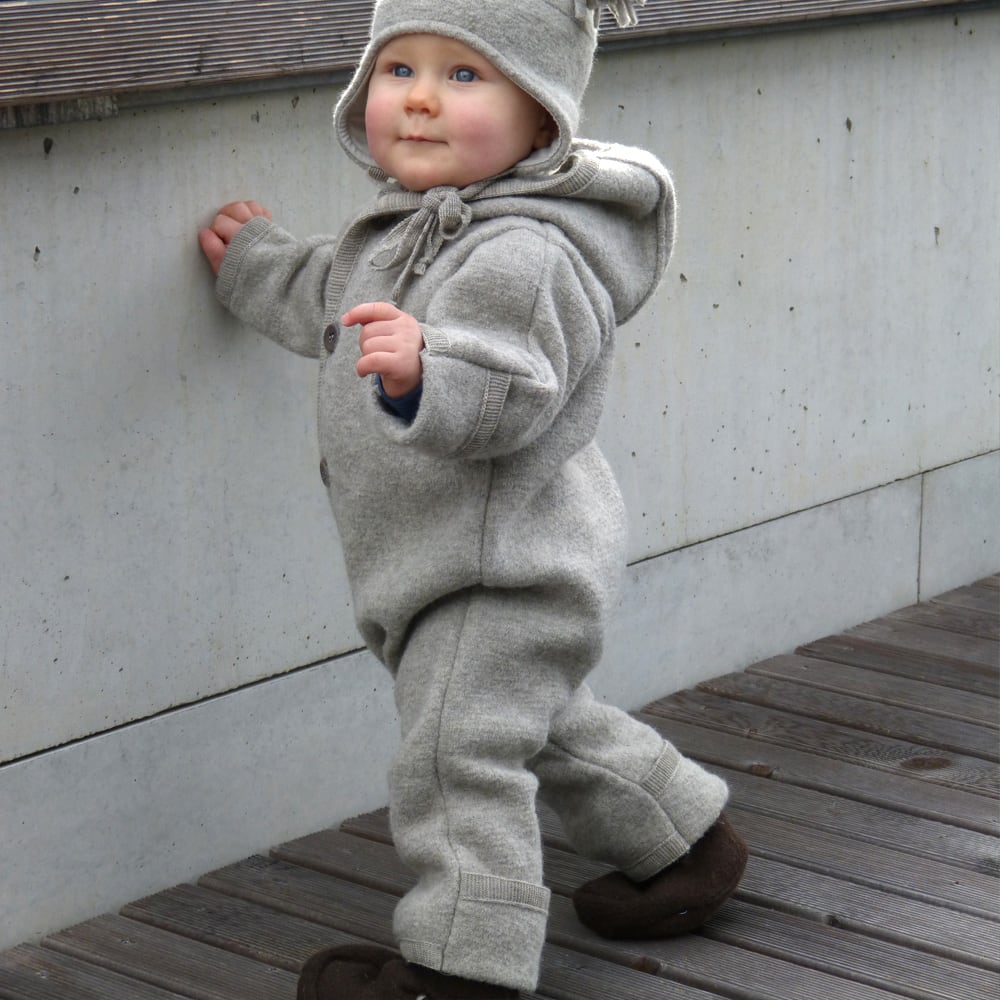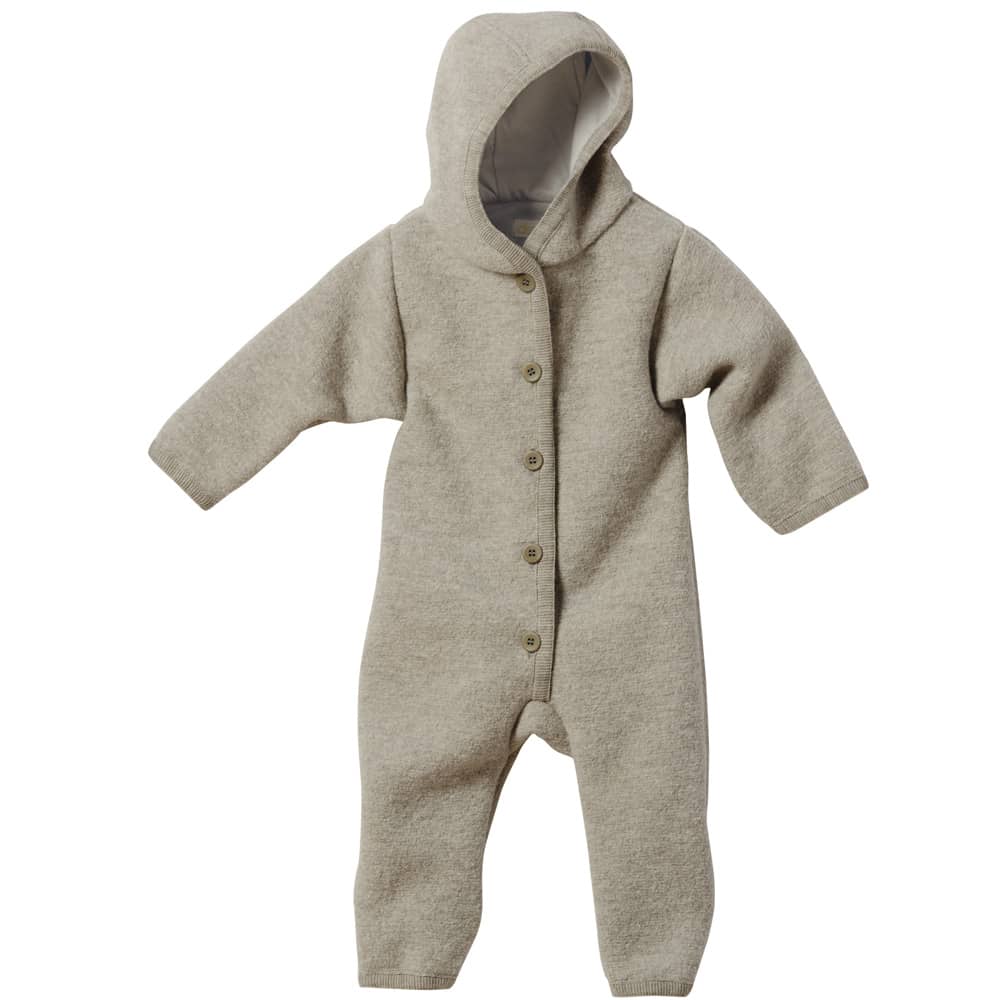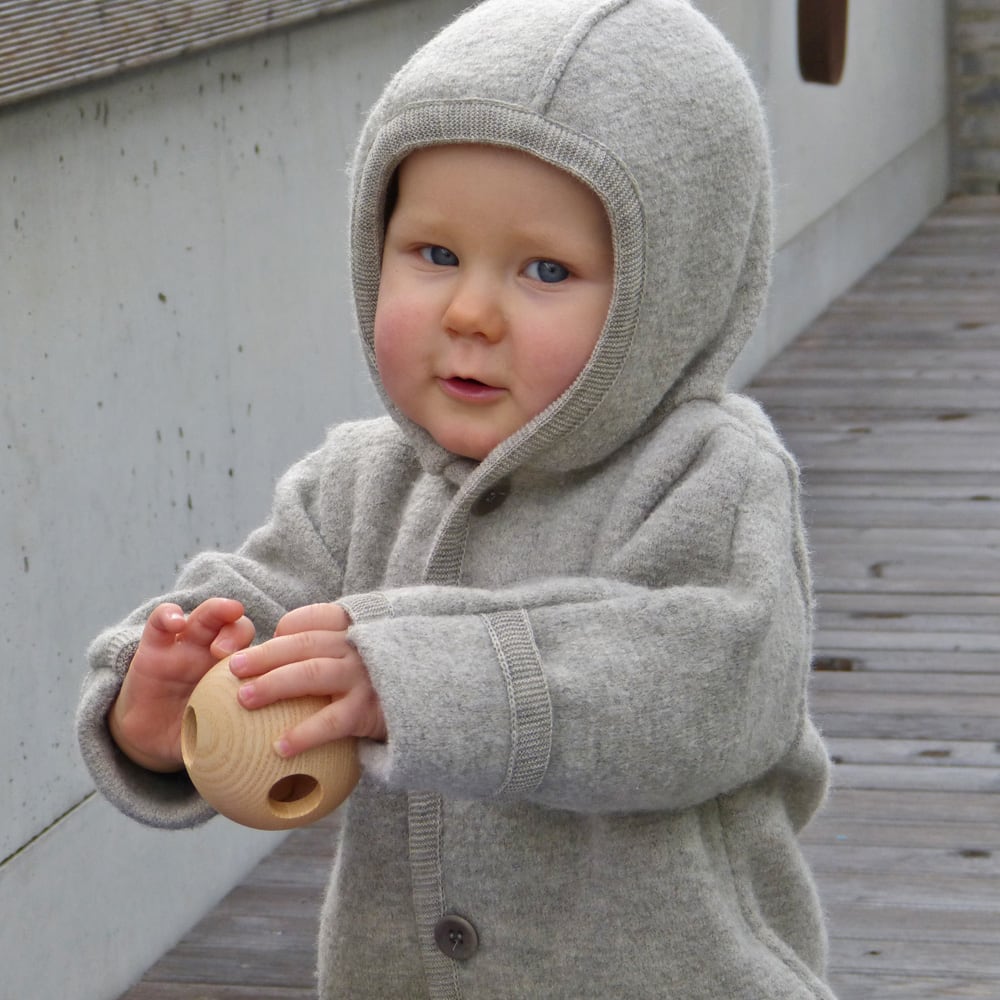 Description
This beautiful overall jumpsuit made from soft, organic boiled wool will keep your little one cozy and warm The overall features a large hood, roll-up cuffs on both the arms and legs, and lovely large tagua nut buttons down the front
The wide cut make it very comfortable to wear and ideal when playing and romping about in the snow
Washing & care instructions
Washable: Wool Cycle, cold

Please follow our DIDYMOS Care Tips to make your DIDYMOS model last for many years.
Suitable Products
Suitable Products
DidySling Grande Carbon Merino Size 1R
Ringslings, convenient and quick to put on, are fully adjustable and well suited for any user. Manufactured with the same fabrics that are used for creating the DIDYMOS wraps, they are available in size 1R with a gathered "shoulder style" as standard. For DidySling Grande Carbon Merino we used finest black Merino wool and best organic black cotton to create this beautifully shimmering, tone-on-tone version of our classic Prima pattern. Grande Carbon Merino is as soft as all our Prima wraps and a bit fluffy. It has a slightly grippy texture that is ideal to hold knots and rings firmly in place. It is of medium weight and offers perfect support in width and length. With its optimal diagonal stretch, it is easy to wrap with, whether for front, back or hip carries.
Baby Wrap Sling Jersey Doubleface Wool/Cotton
Doubleface Jersey wrap featuring silver-grey cotton on one face and anthracite wool on the other one. The woolen side is warming and isolating wheras the other face, dominated by the cotton, is particularly soft and skin-friendly – perfect for the forthcoming, colder months. Knitted from 50% silver-grey organic cotton and 50% pure, dark grey wool, it is particularly elastic. Being a hybrid, it combines the best qualities of both – while snuggly like a stretchy wrap, our hybrid, Jersey wraps are nearly as supportive as a woven and so are ideally suited for carrying babies up to about 12 kg. It has double rolled, finished hems that help you learn tying techniques. Particularly soft, it is easy to manipulate and keeps knots flat and less bulky though it has the regular width of 70 cm. Made in Germany and available in different sizes.
Warmers Baby Alpaca moss green
Ideal to keep baby's legs warm and trousers and socks together. They protect the little knees of a crawling baby. Mums will like to wear them as wrist warmers. Made from a particularly fine and soft Alpaca wool fibre, the legwarmers are soft against the skin and do not itch! Suited for babies, children and adults (wrist warmers). These warmers are produced in small and medium family-run knitting mills in Peru. De Colores, the producer, follows top quality standards in terms of material, design, colour and finish and makes sure that fair working conditions are observed during the whole manufacturing process.