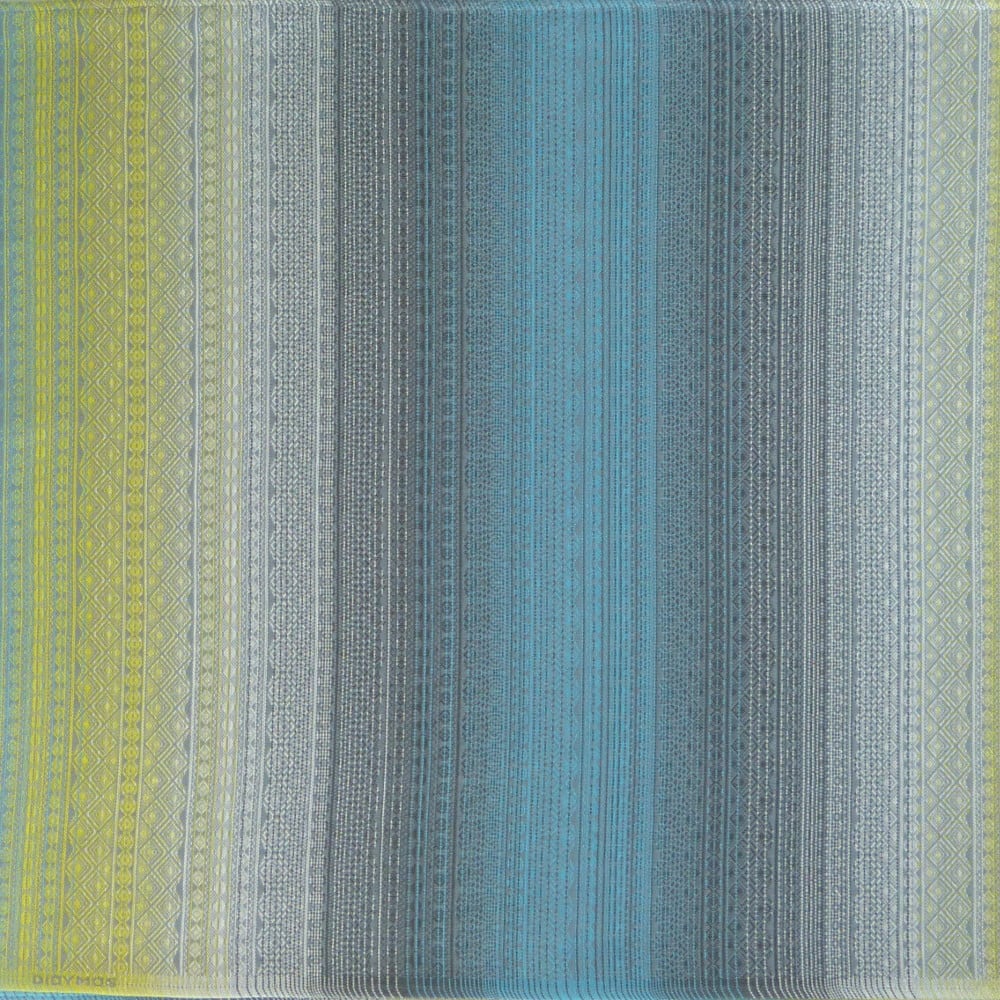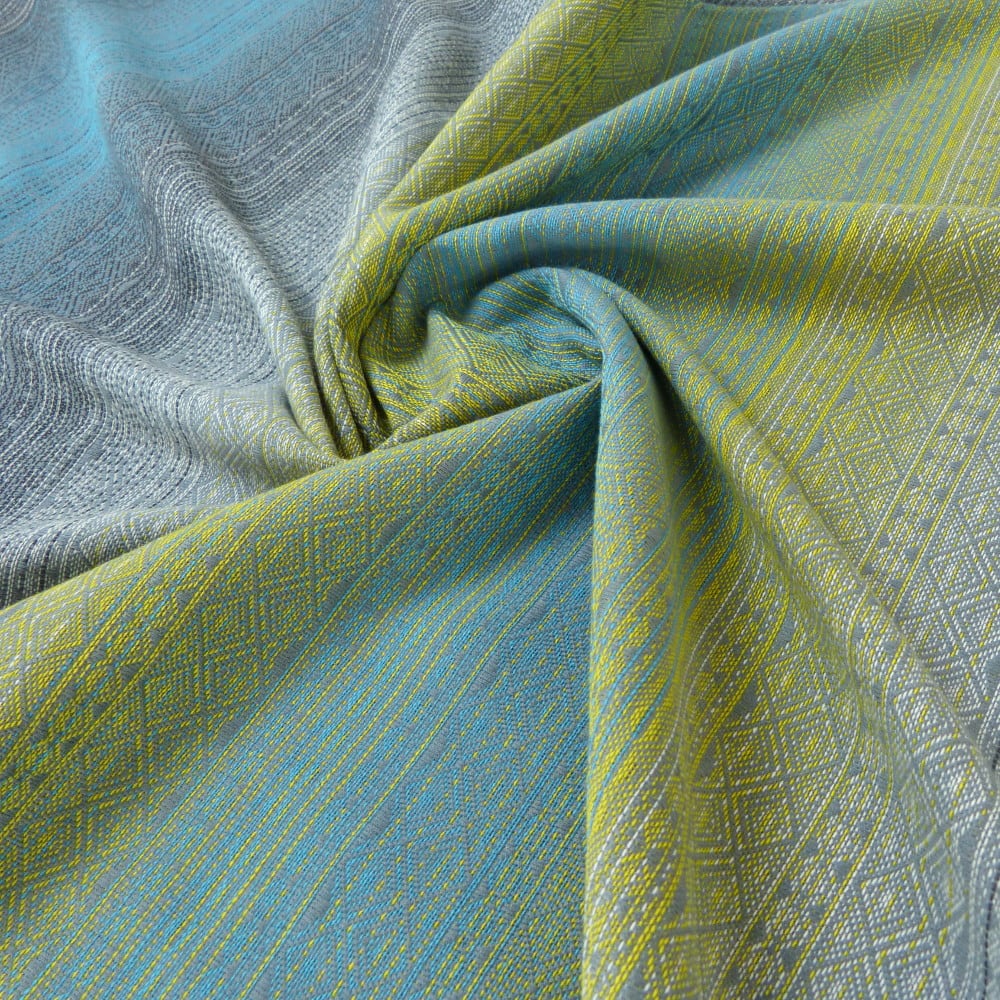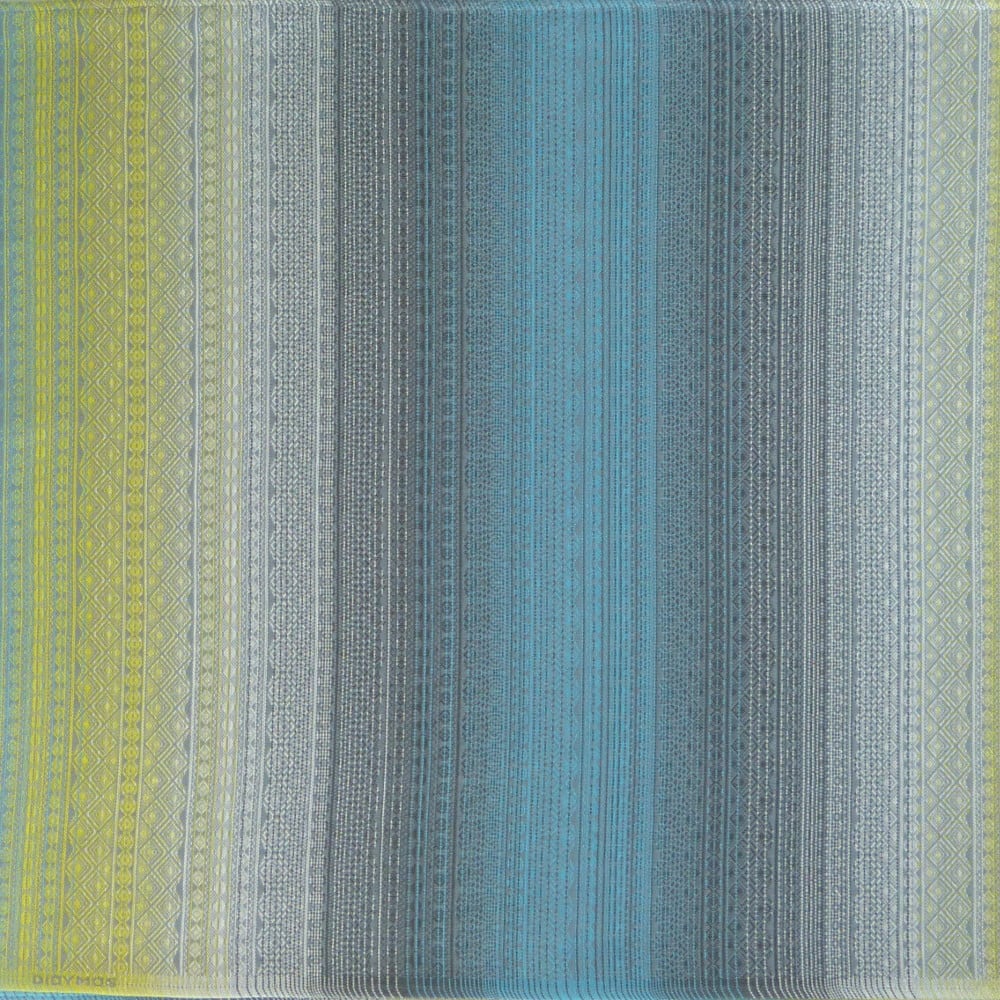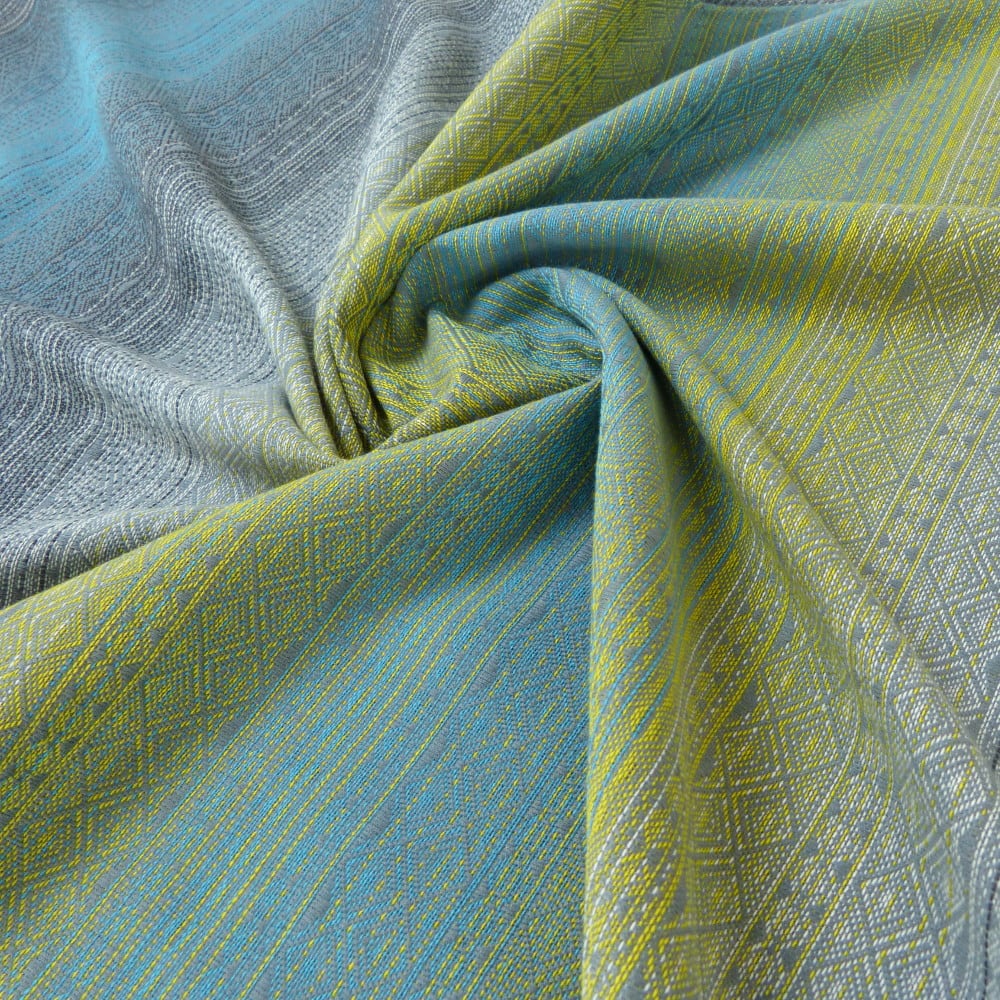 Doll Sling Prima Sole Levante
Product number:
ptt-975-001
Color:
silver-grey Yellow, Turquoise, White, Teal
Surface weight:
180 g/m²
Material:
100 % Organic Cotton
Add to wishlist
Description
The doll sling is a great way for your little ones to take their dolls and toys wherever they go. No dragging them through the dirt, or laying them down somewhere to be left behind when you are out and about.
A lovely idea for older brothers and sisters of little babies and a beautiful scarf for grown ups.

Made from the Didymos baby wrap fabrics, the doll slings are half as wide as the wraps and have a length of abt 300 cm.
Made from the Prima Sole Levante wrap, tthis doll sling features the classic Prima pattern highlighted by the pastel hues of the rising sun.
Soft and lightweight fabric. Half as wide as the wrap.
Material & properties
Color: silver-grey Yellow, Turquoise, White, Teal
Length: Abt. 300 cm
Material: 100 % Organic Cotton
Surface weight: 180 g/m²
Vegan: Vegan

Washing & care instructions
Washable: Up to 60°C, Gentle Cycle, Low Spin Speed

Please follow our DIDYMOS Care Tips to make your DIDYMOS model last for many years.
Suitable Products
Suitable Products
Baby Wrap Sling Prima Sole Levante
An Prima model inspired by the colours of Monet's painting Impressions, Soleil Levant, or, in Italian Impressioni Sole Levante. The silver grey warp combines with weft yarns alternating from yellow to turquoise, white and teals creating a fascinating, shimmering colour gradient. Made from 100% organic cotton, the fabric is lightweight and soft. It has perfect diagonal stretch and offers comfortable hold and support enough to carry newborns and heavier babies, as well.
DidySling Prima Sole Levante
Handy and easy to put on, nothing quite beats the convenience of a Didymos ring sling for quick ups-and-downs. Available in all Didymos fabrics, colours and patterns and in size 1 R as a standard stock. Made from the Prima Sole Levante, this DidySling features a colour gradient inspired by colour hues of rising sun.