Kit tested our DidyKlick Olive Twig
"The DidyKlick carrier is a well designed carrier..."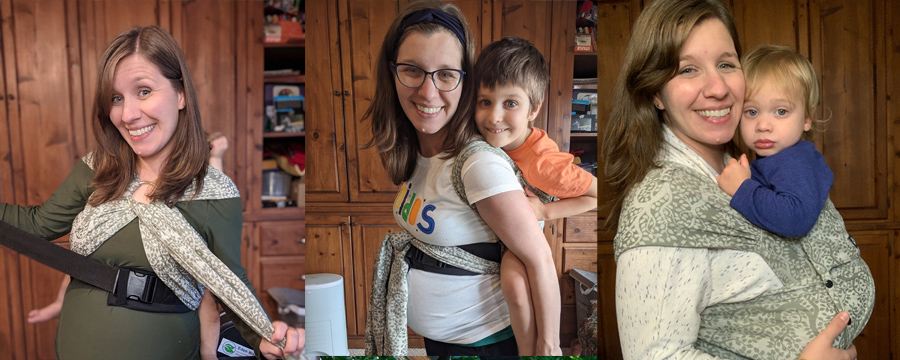 The DidyKlick carrier is a well designed carrier that combines the ease of buckle carriers with the beauty of woven wraps. If you like the closeness and comfort of woven wraps but don't want to manage the full bulk of a wrap for each carry, this is an excellent option. With a flippable waist belt and intuitive adjustment pieces, it's easy to use at any stage of babywearing. Our DidyKlick has been a wonderful carier newborn through 3 years old (16kg), and I've used it a ton even while pregnant! (Well into my third trimester)
It is important to know that the exact feel will vary slightly by the woven material used. I found that the lighter GSM of Olive Twig was a little diggy with my bigger children (approx. 16kg & 18.5kg) compared to a DidyKlick made from Jade wrap material. Nicely spread, even passes solved the "dig," and fortunately the Didymos website is set up so that you can search for carriers based on GSM. You can also play around with lovely fancy finishes and ring finishes to get different support and looks from the carrier! It truly is a clever middleground between clip-and-go and woven wraps.