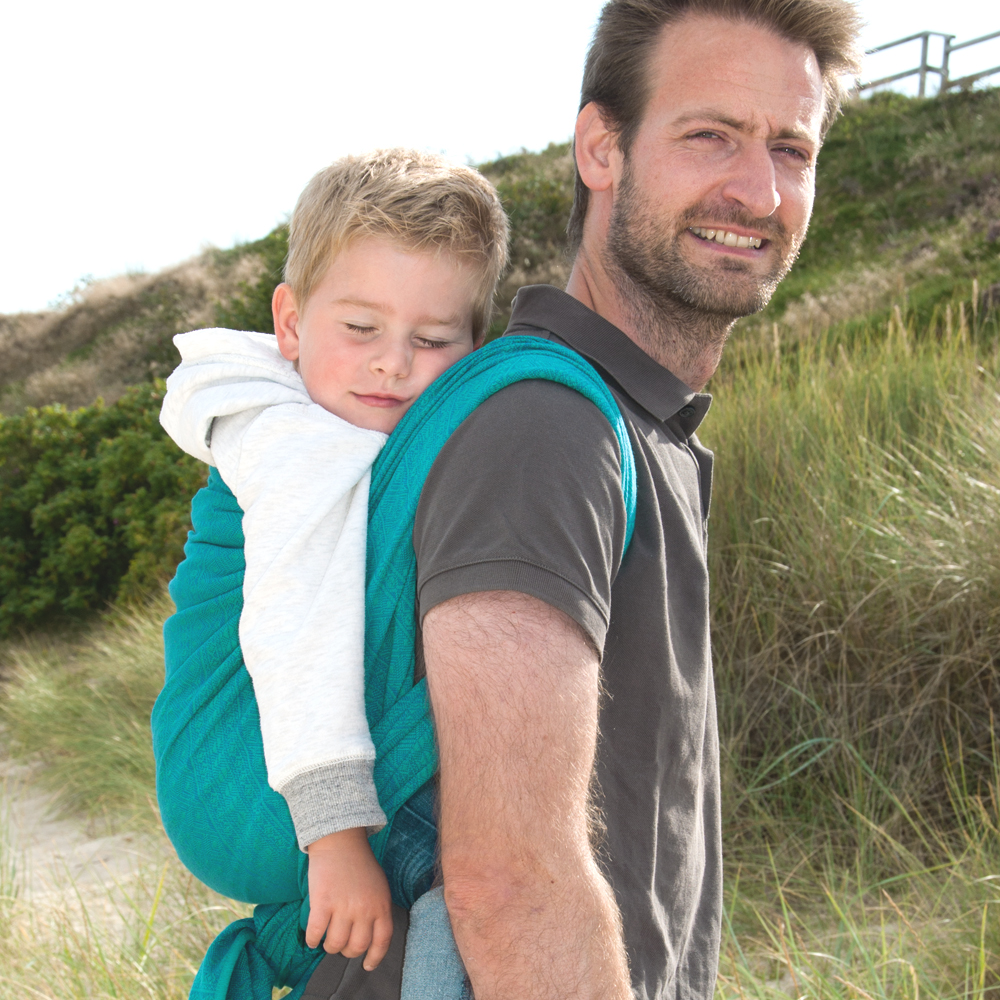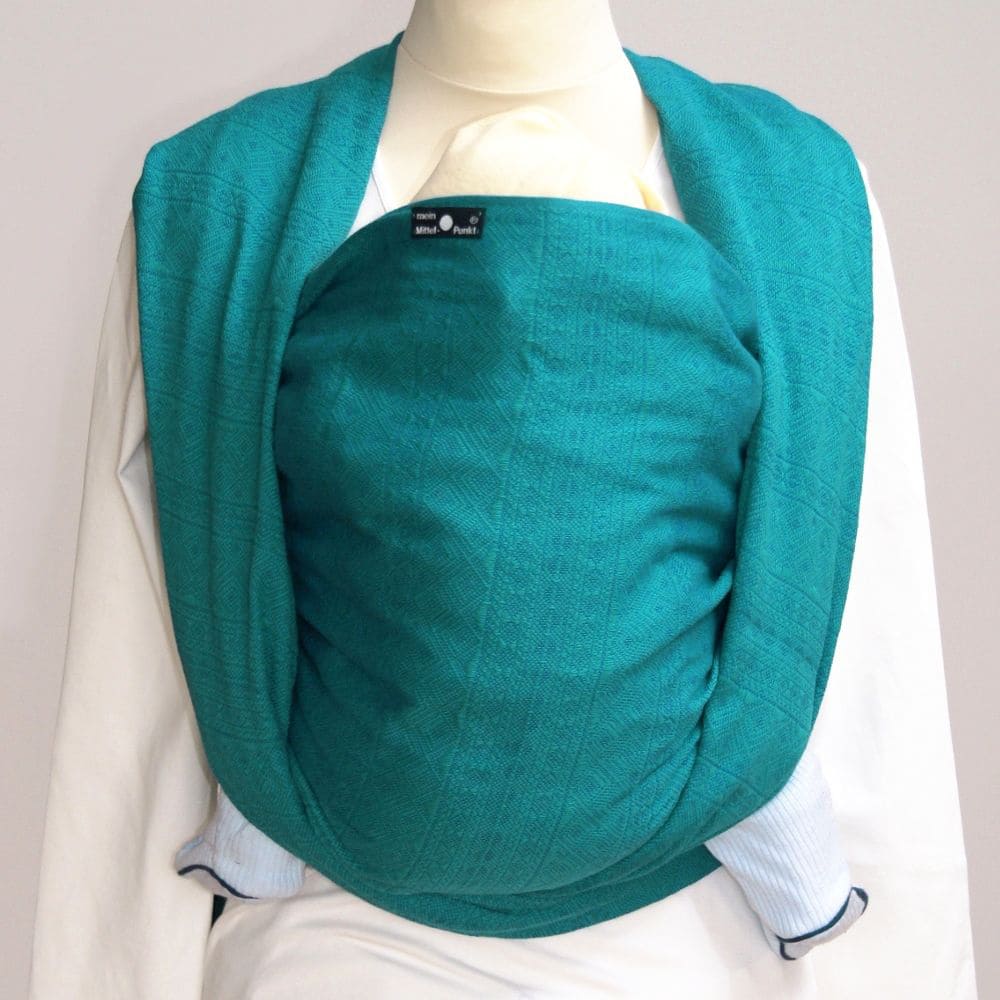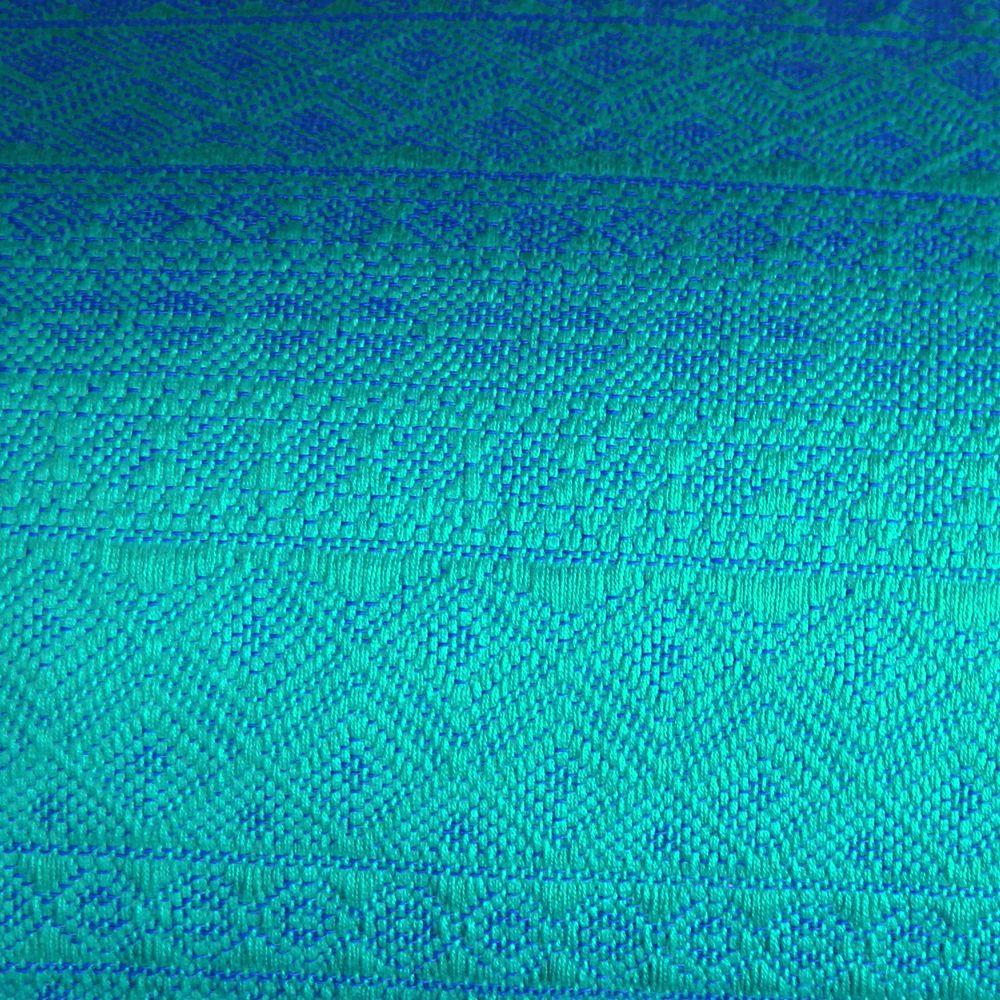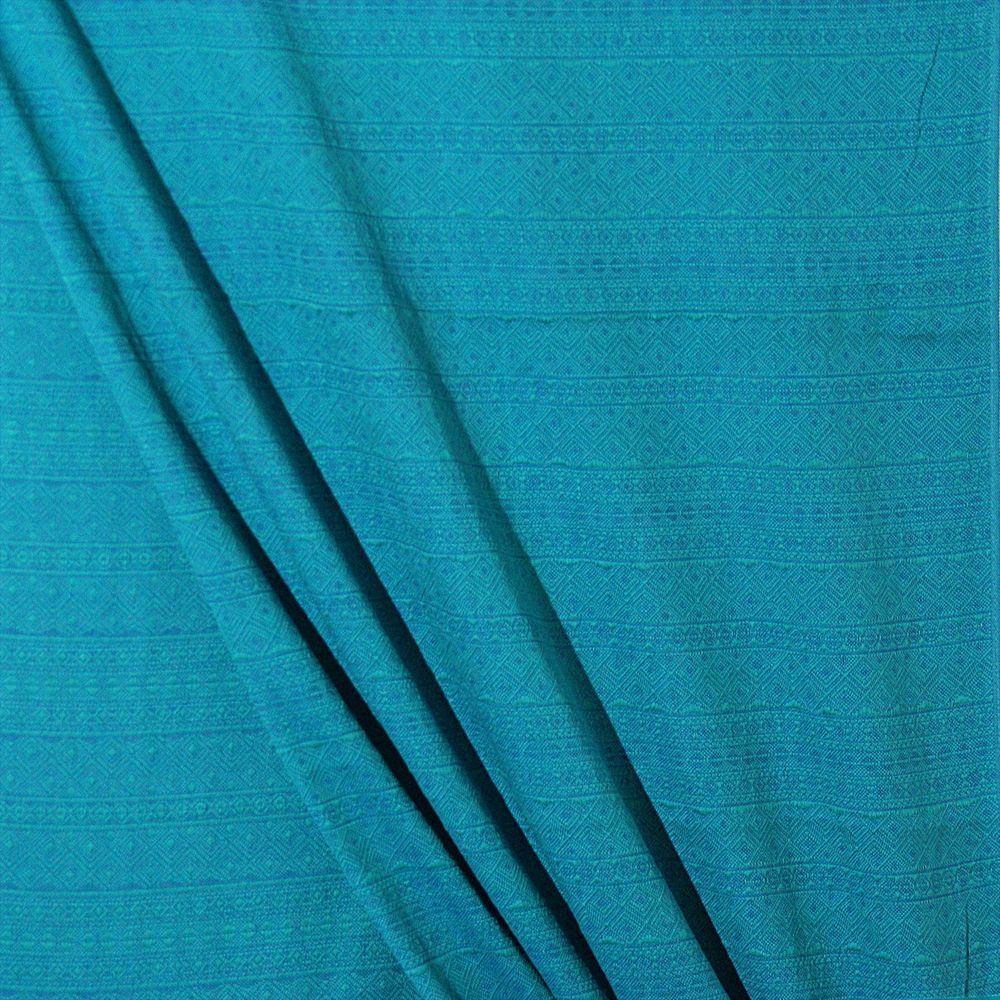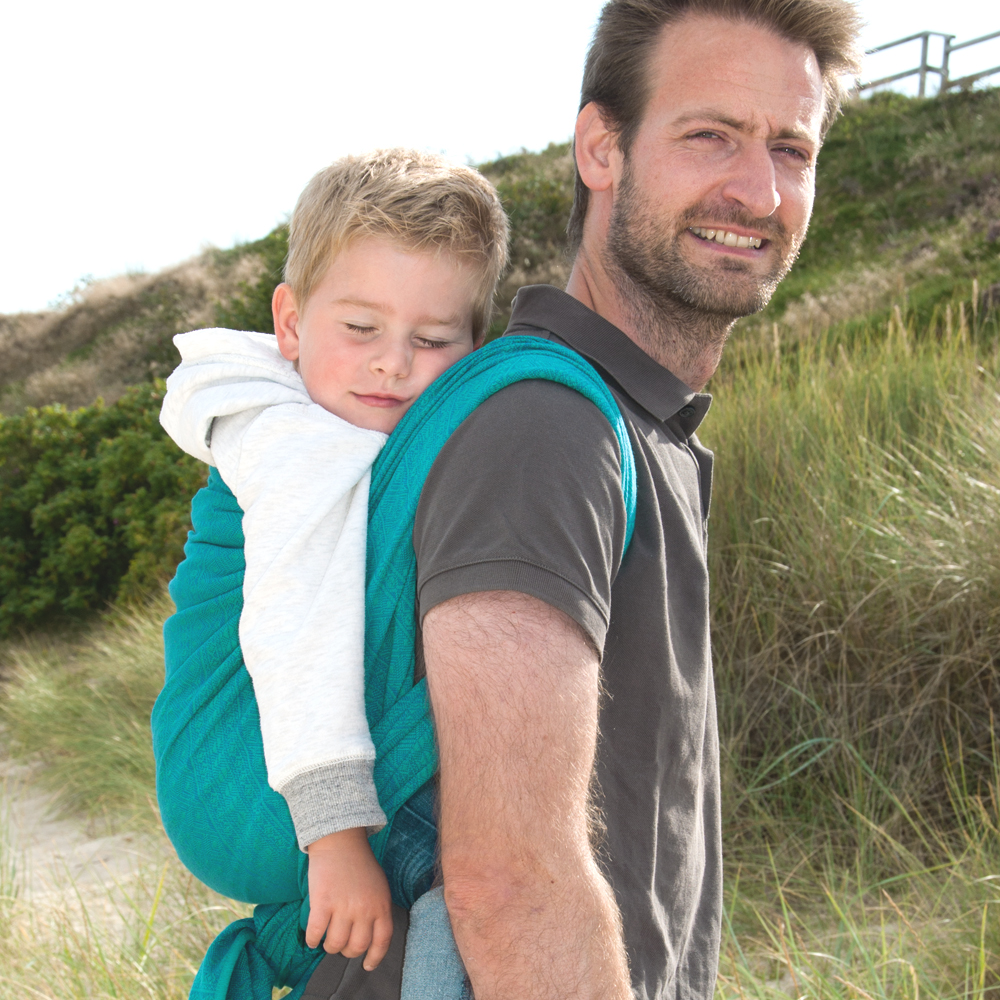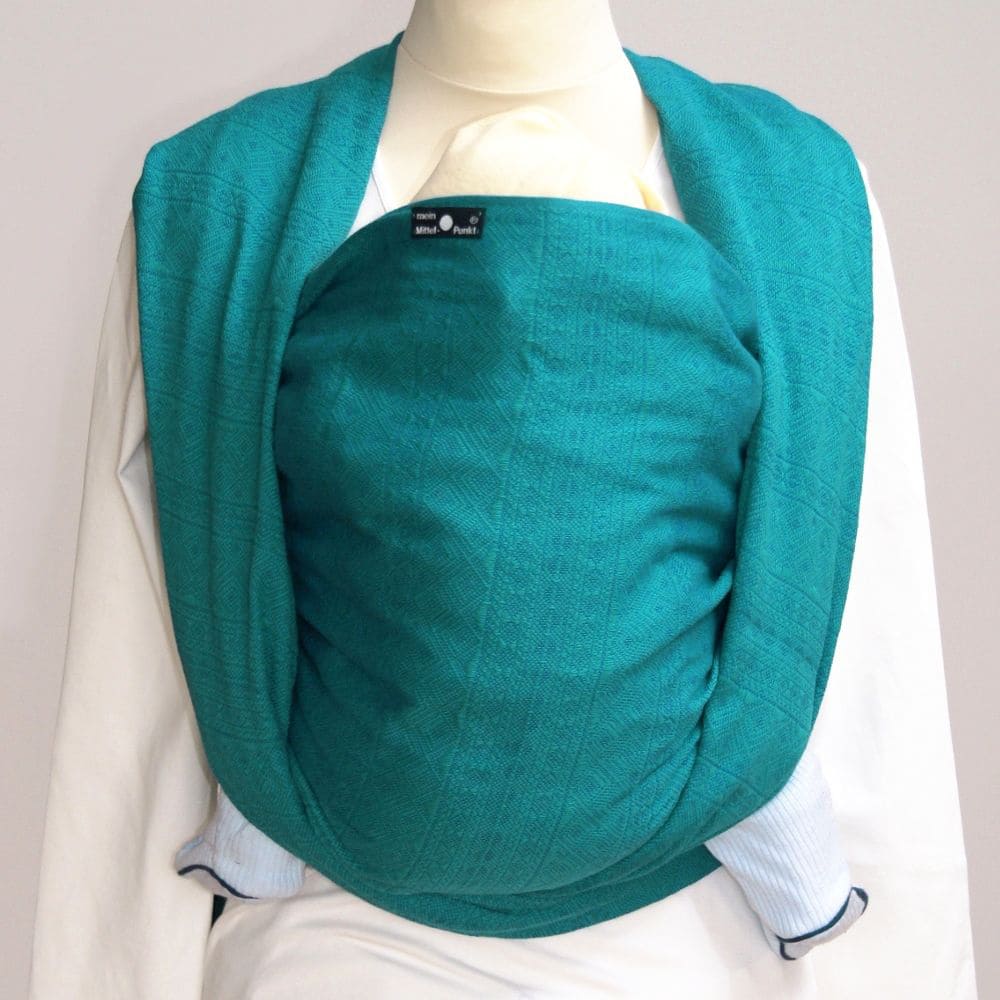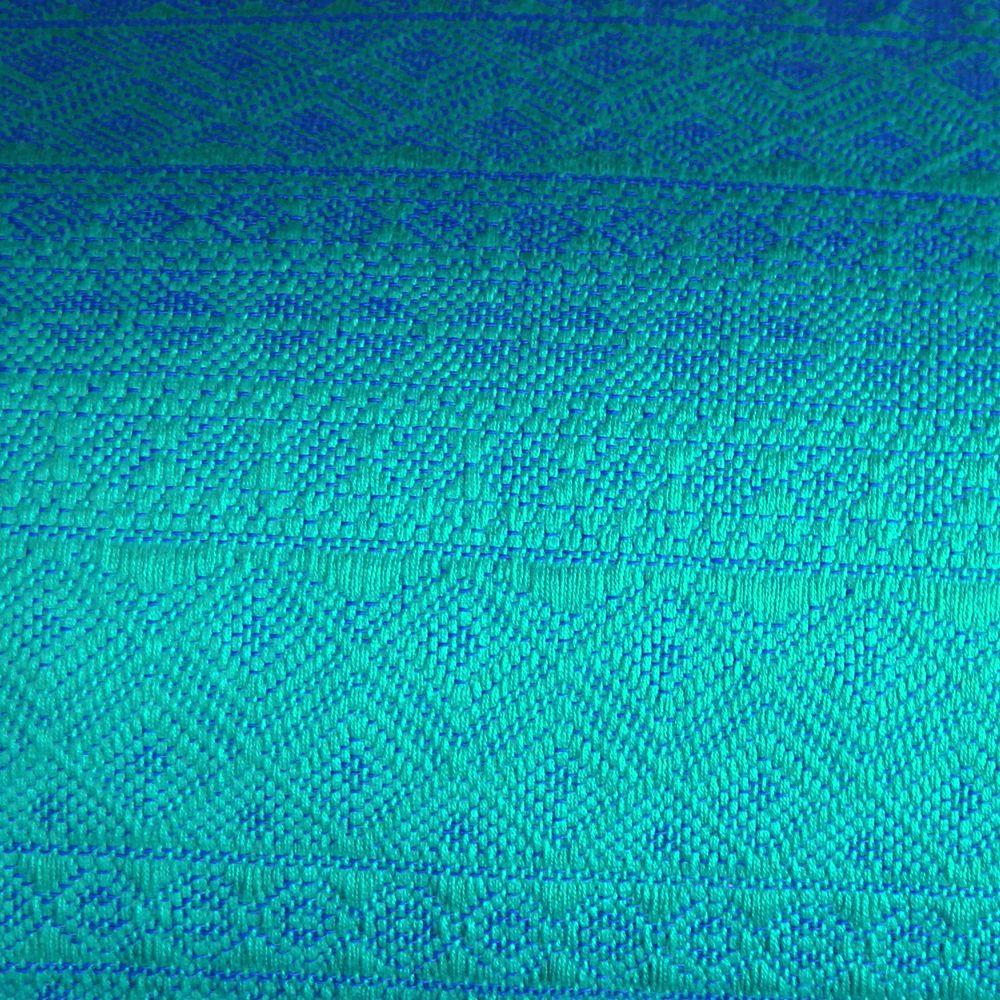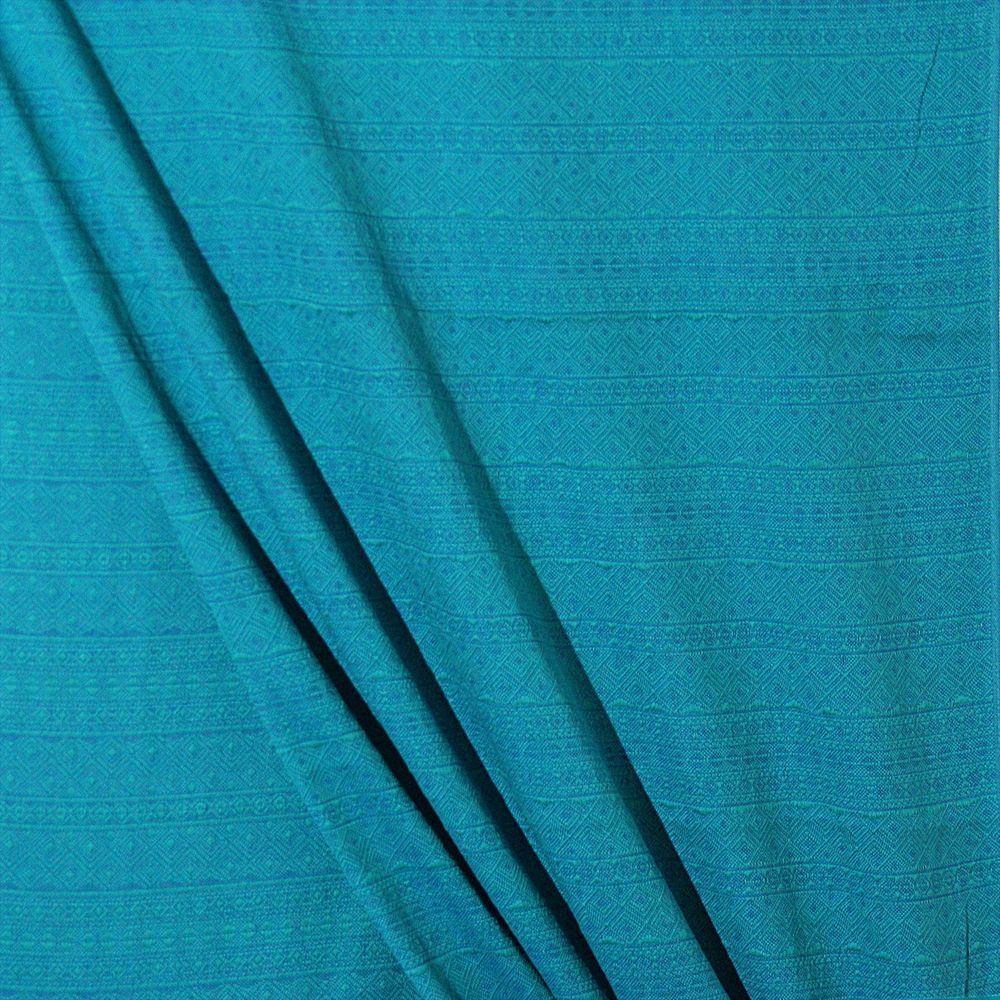 Baby Wrap Sling Prima Emerald
Description
Woven wrap with a two-coloured pattern: dark green thread for the warp, blue thread for the weft, the edges are green.
The PRIMA pattern is woven into the fabric and is the same on both sides, the colours are inverted. This fluffy soft Jacquard fabric is very tear-proff, it stretches diagonally offering optimal support and comfort when tied around you and your baby.
Click here to view detailed care instructions.
Material & properties
Color: Green, Blue
Different Edges: No
Material: 100 % Organic Cotton
Surface weight: 220 g/m²
Vegan: Vegan

Washing & care instructions
Washable: Up to 60°C, Gentle Cycle, Slow Spin Speed

Please follow our DIDYMOS Care Tips to make your DIDYMOS model last for many years.
---
Ich liebe dieses Prima, die Farbe ist so leuchtend! Es lässt sich sehr schnell kuschelweich tragen, sodass das binden und tragen einfach angenehm ist. Obwohl es aus 100% BW besteht und relativ dünn ist, habe ich keine Probleme beim tragen von meinem 10kg schweren Tragling. Wir lieben dieses Tuch und geben eine klare Kaufempfelung!
I bought this wrap as our first woven one. The wrap was immediatly soft when I received it. Bought a size 8 because I love to have long slings :) The pattern is also lovely, when I'm outside I get very much positive feedback about the color and pattern!
I have owned a lot of Primas over the last few years and they have never disappointed me. Emerald is an amazing colour and I find it fab for my toddler.
This is one of my favourite wraps. Stunning colour, easy to care for and wraps beautifully. It has a nice amount of bounce and is very mouldable. It is the wrap I let people new to wrapping borrow as it is very easy to use. Everyone falls in love with it!
Dieses traumhafte Tragetuch hat so ein Muster, was mich an unsere Volkstracht errinert und die Farbe ist wie das Meer, wo wir leben.
Angenehm leicht und lässt sich gut binden! Tolle Farbe! Leider zieht man sich aber schnell mal irgendwo ein Fädchen
Das Tuch läßt sich sehr angenehm tragen und ist auch sehr schön weich.
Dieses Tragetuch war mein allererstes. Es hat eine traumhafte Farbe und ist super weich. In diesem wunderschönen Tuch ist mein Sohn groß geworden. Es hat ewiges Bleiberecht und wird irgentwann mal vererbt werden <3 Danke Didymos