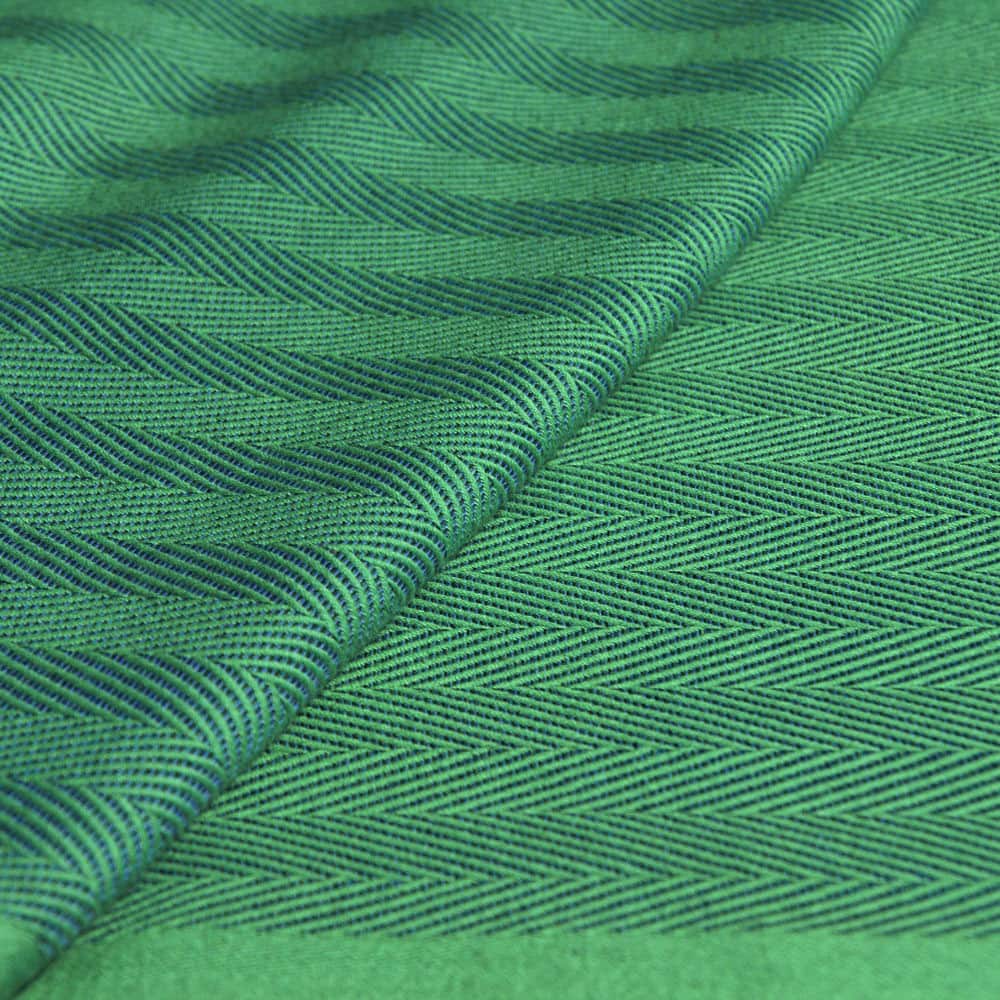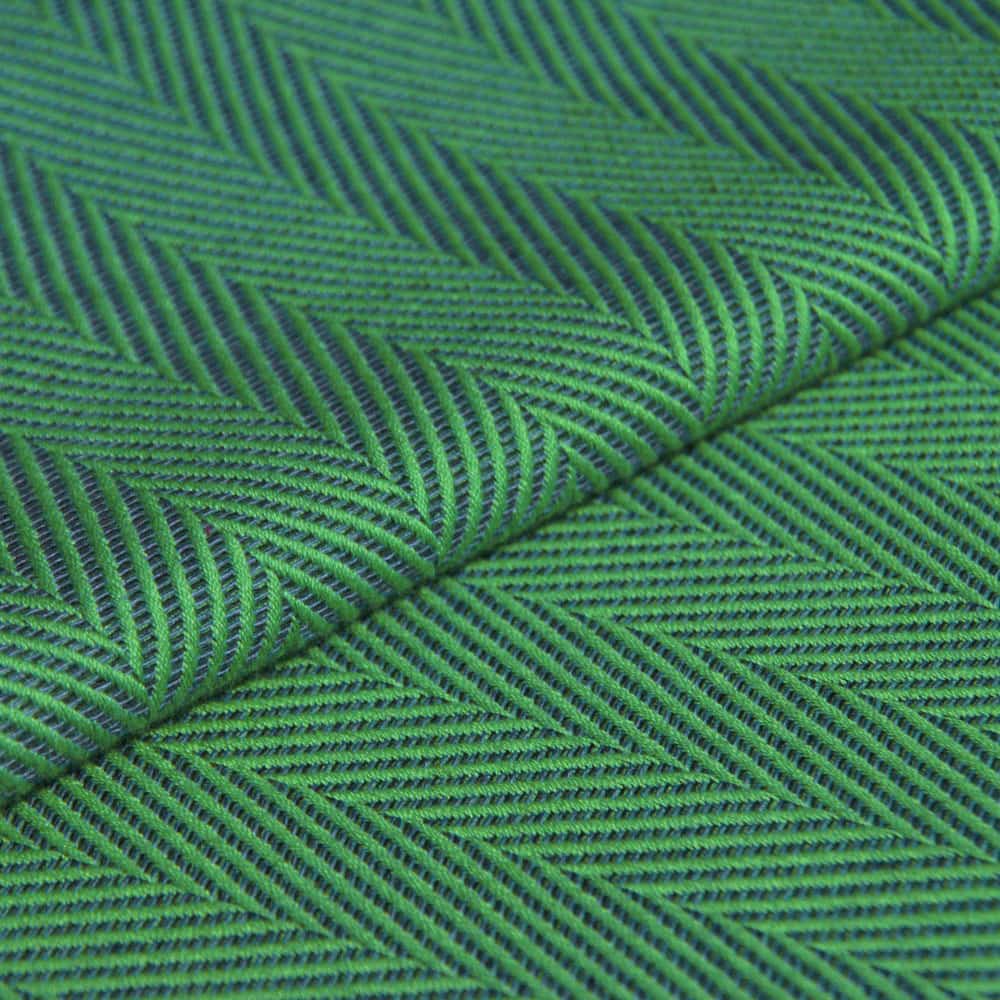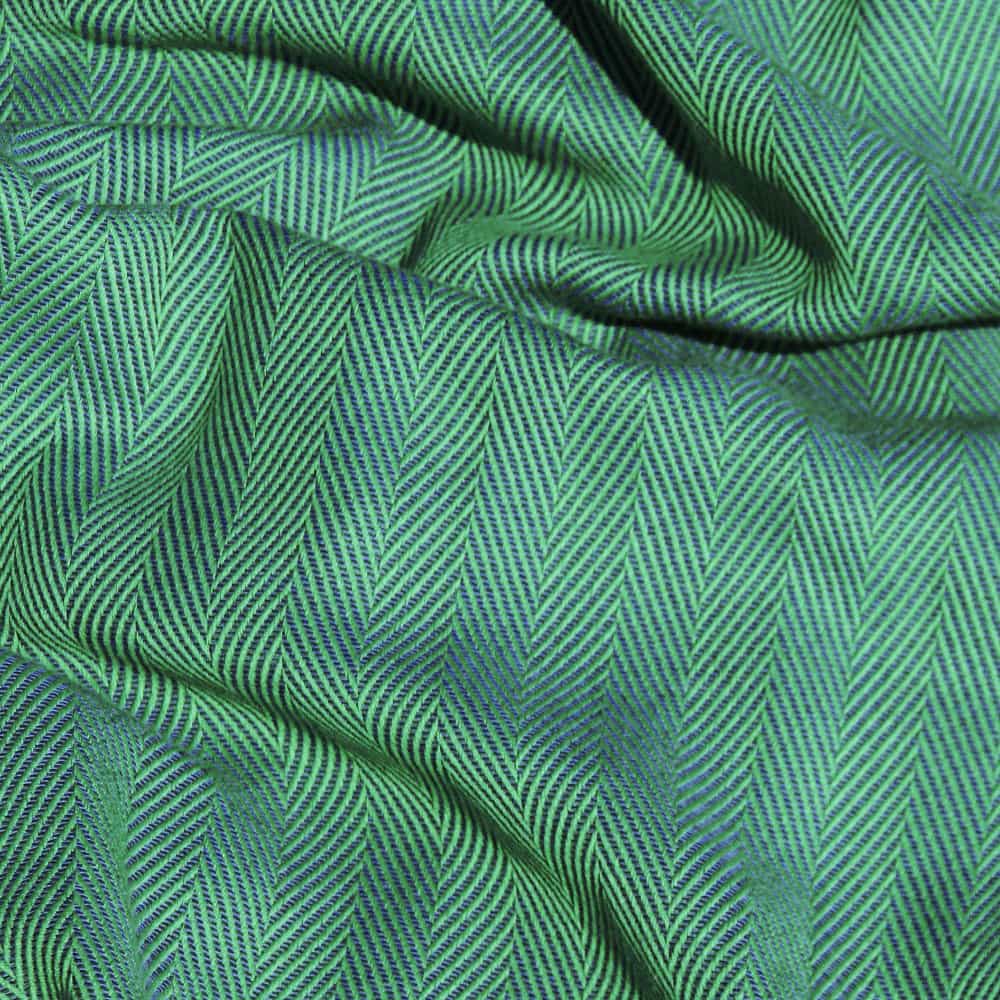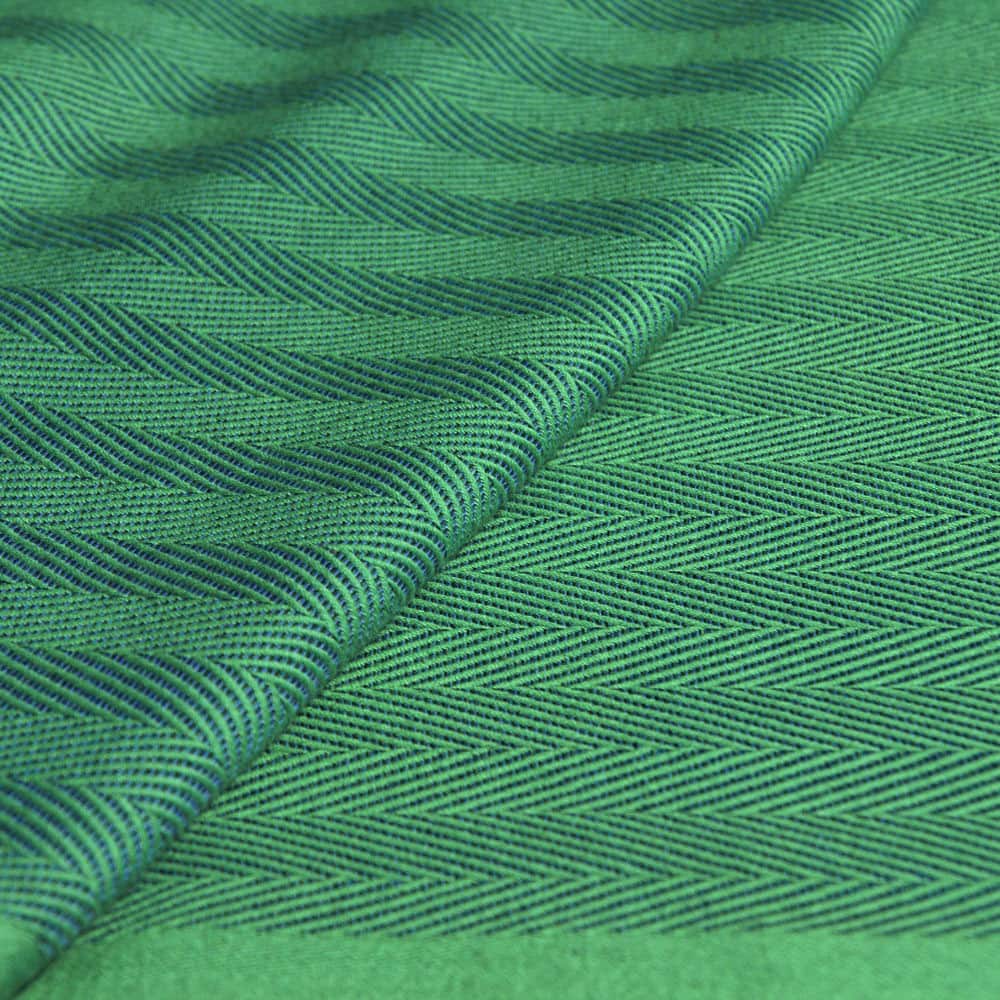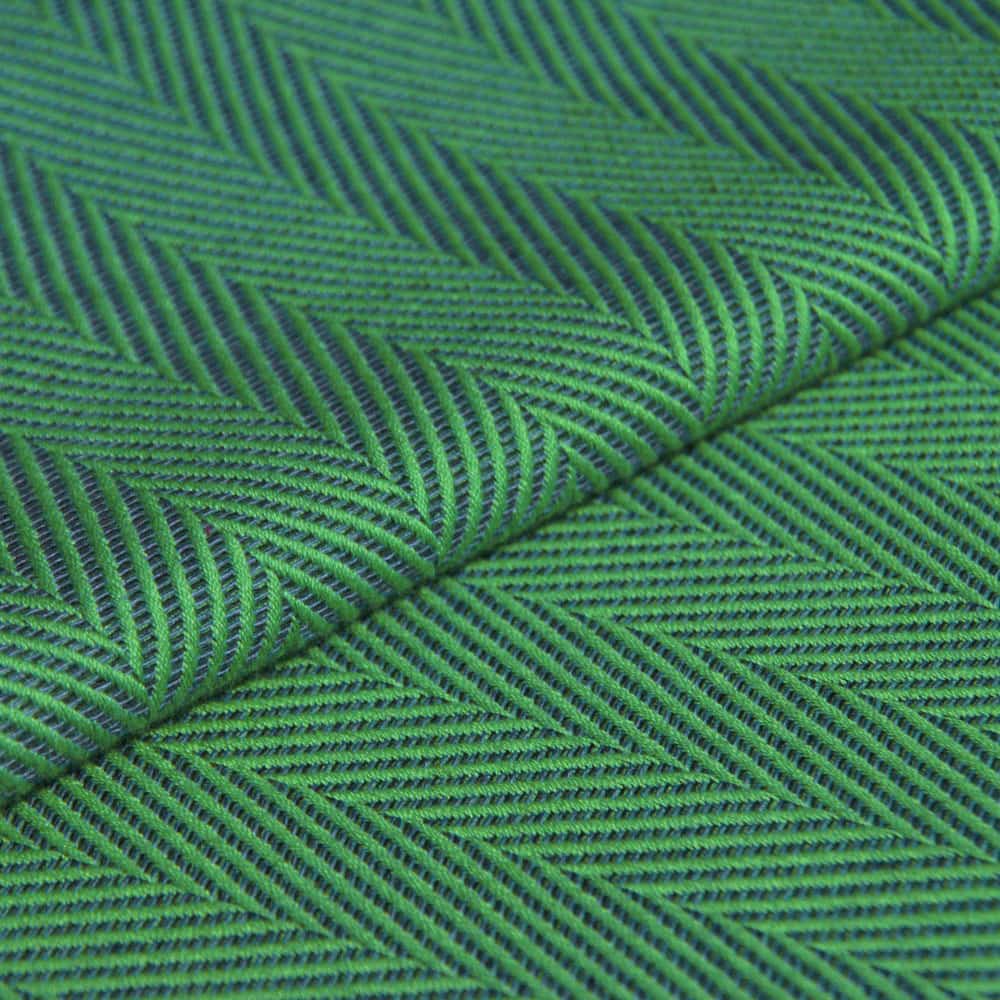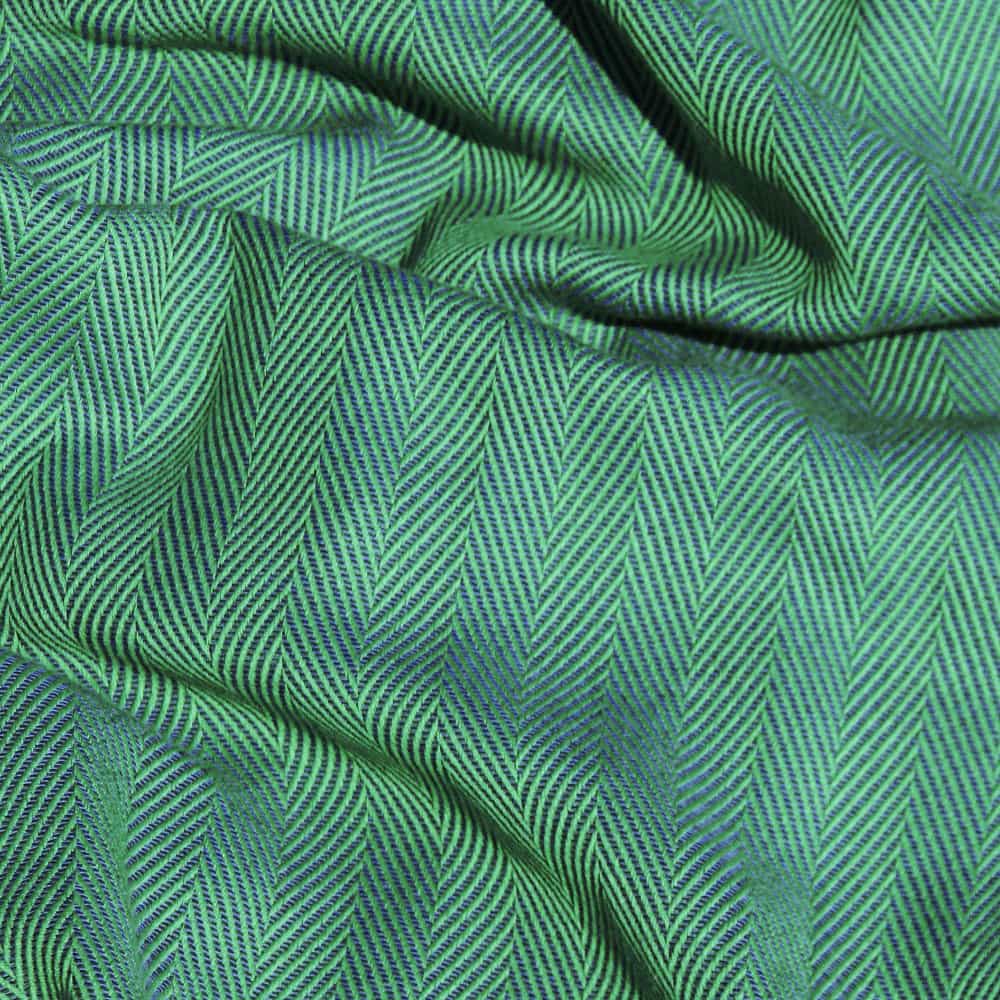 Baby Wrap Sling Lisca Smeraldo
Color:
Emerald Green, Steel Blue, Anthracite
Surface weight:
190 g/m²
Material:
100 % Organic Cotton
Description
Again, a new addition to the Lisca pattern family. The fabric is woven in pure organic cotton and is wonderfully soft and fine offering plenty of support for carrying newbors and toddlers as well.
We combined emerald green warp yarns with steel blue and anthracite weft yarns to create the finely structured pattern.

A classical Jacquard weave fabric which means that the patterns are WOVEN into the fabric and not printed on it. The patterns are the same on both sides, the colours are reversed.
The fabric is particularly tear-proof and has optimal diagonal stretch.
Click here to view detailed care instructions.
Material & properties
Color: Emerald Green, Steel Blue, Anthracite
Different Edges: No
Material: 100 % Organic Cotton
Surface weight: 190 g/m²
Vegan: Vegan

Washing & care instructions
Washable: Max. 60°C, Gentle Cycle, Low Spin Speed

Please follow our DIDYMOS Care Tips to make your DIDYMOS model last for many years.
---
This is my very first wrap. I love it. It was a gift from a friend and came gently used but beautifully broken in. The colors are sublime and it is so soft and squishy. It glides beautifully and I've learned many great carries as a result of its ease-of-use.
Das Tuch ist wirklich wahnsinnig grün. Sehr kraftvolle Farben! Es ist unglaublich weich und kommt schon so weich aus der Verpackung. Ganz großartig!