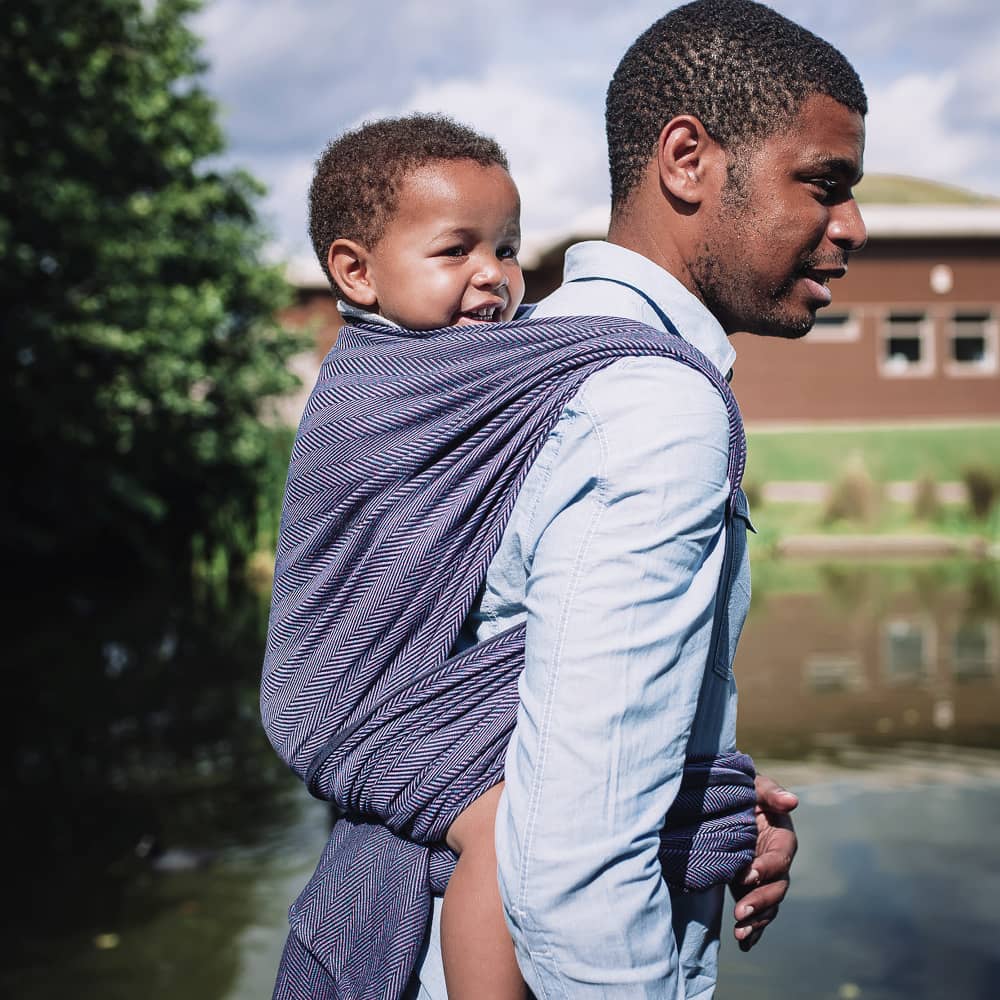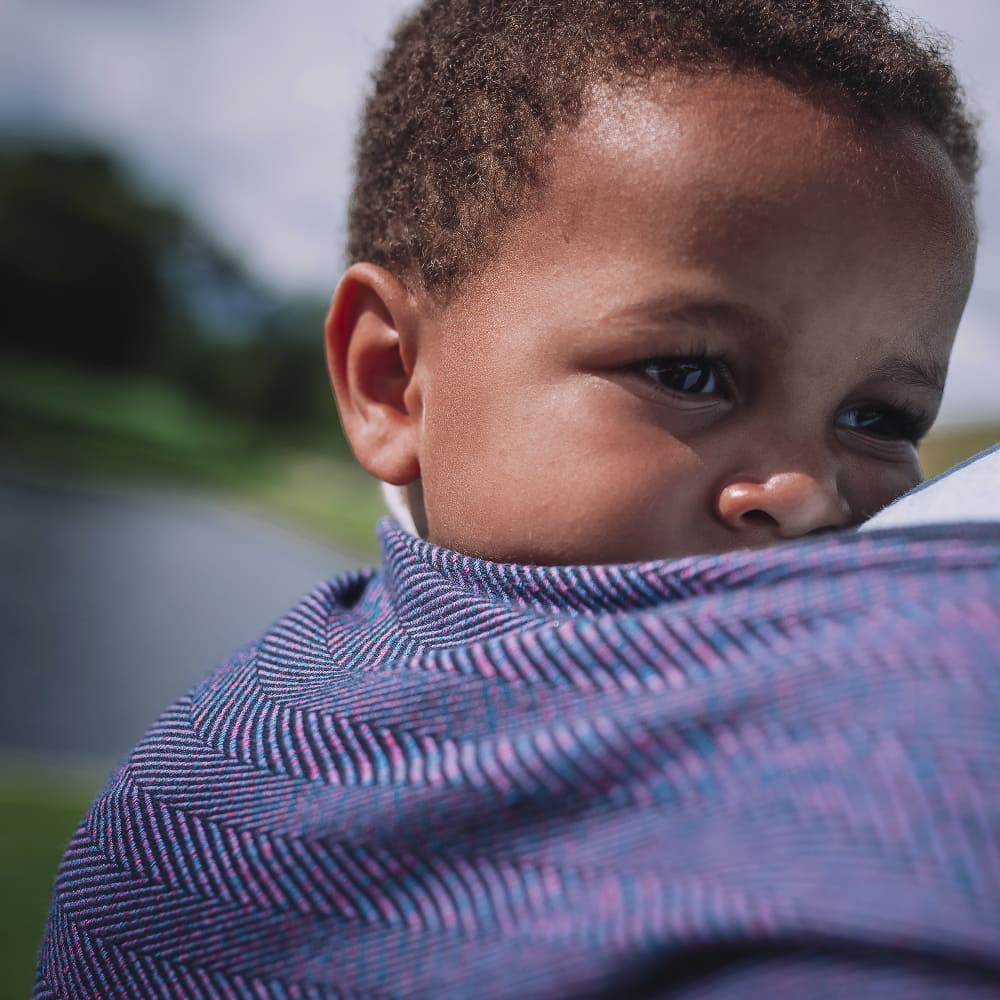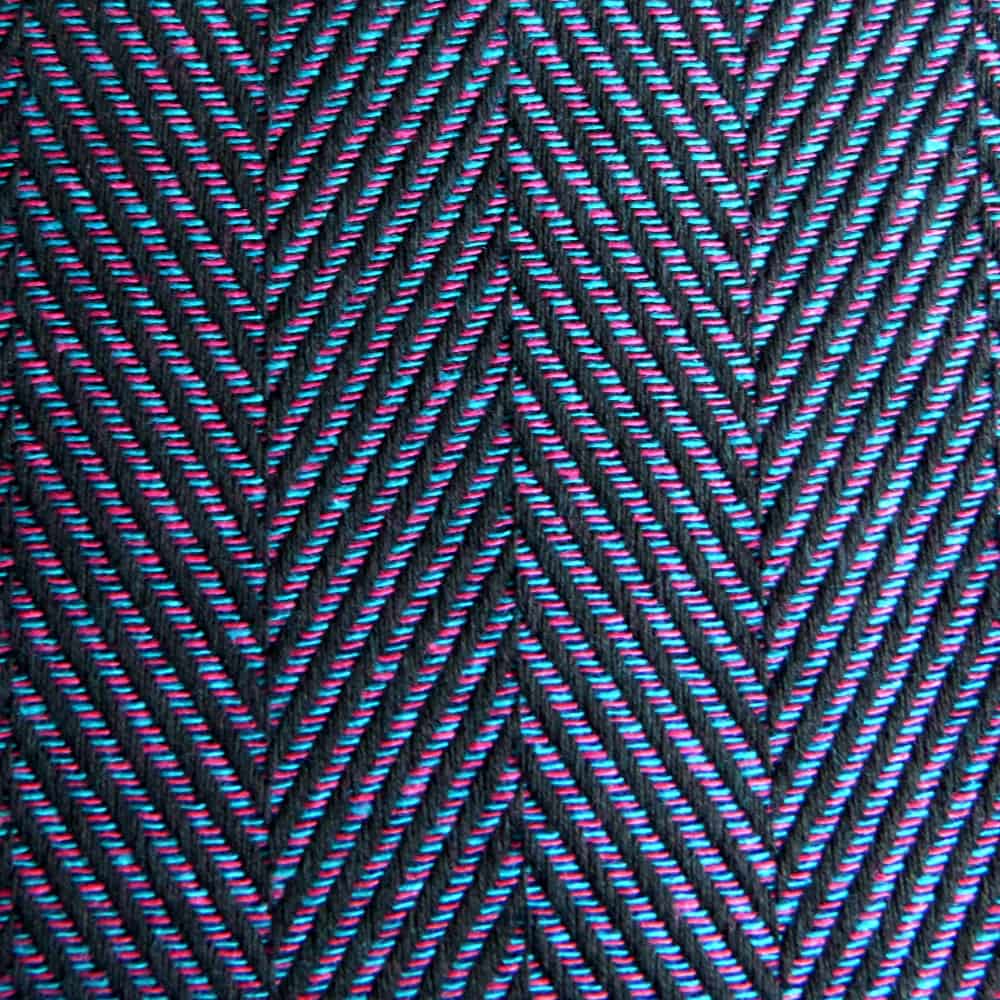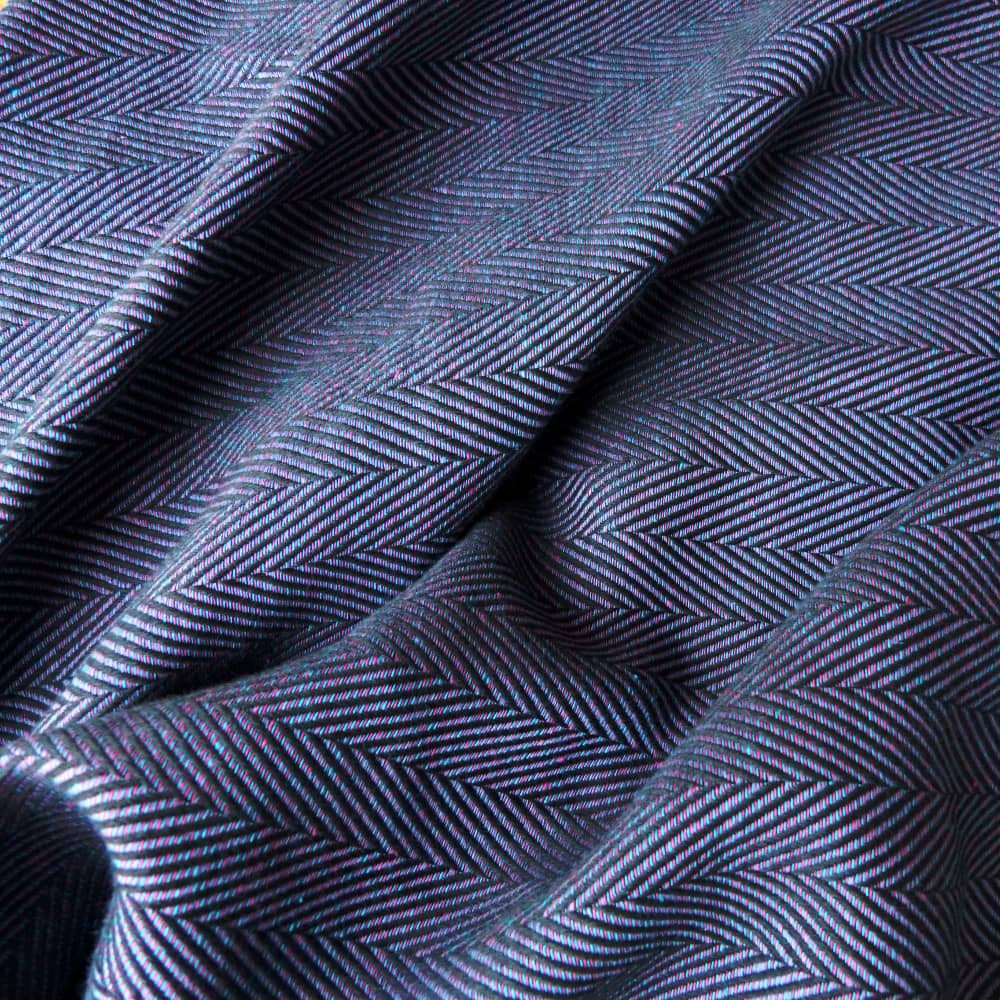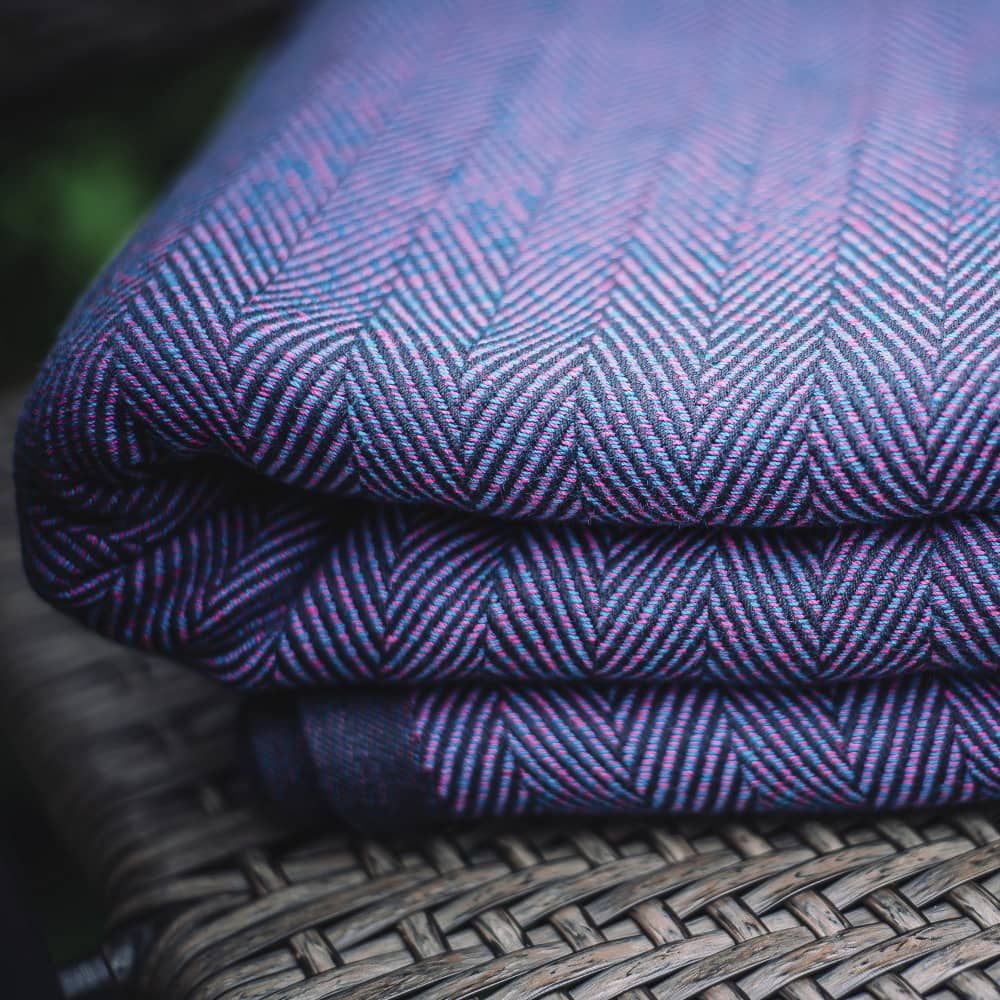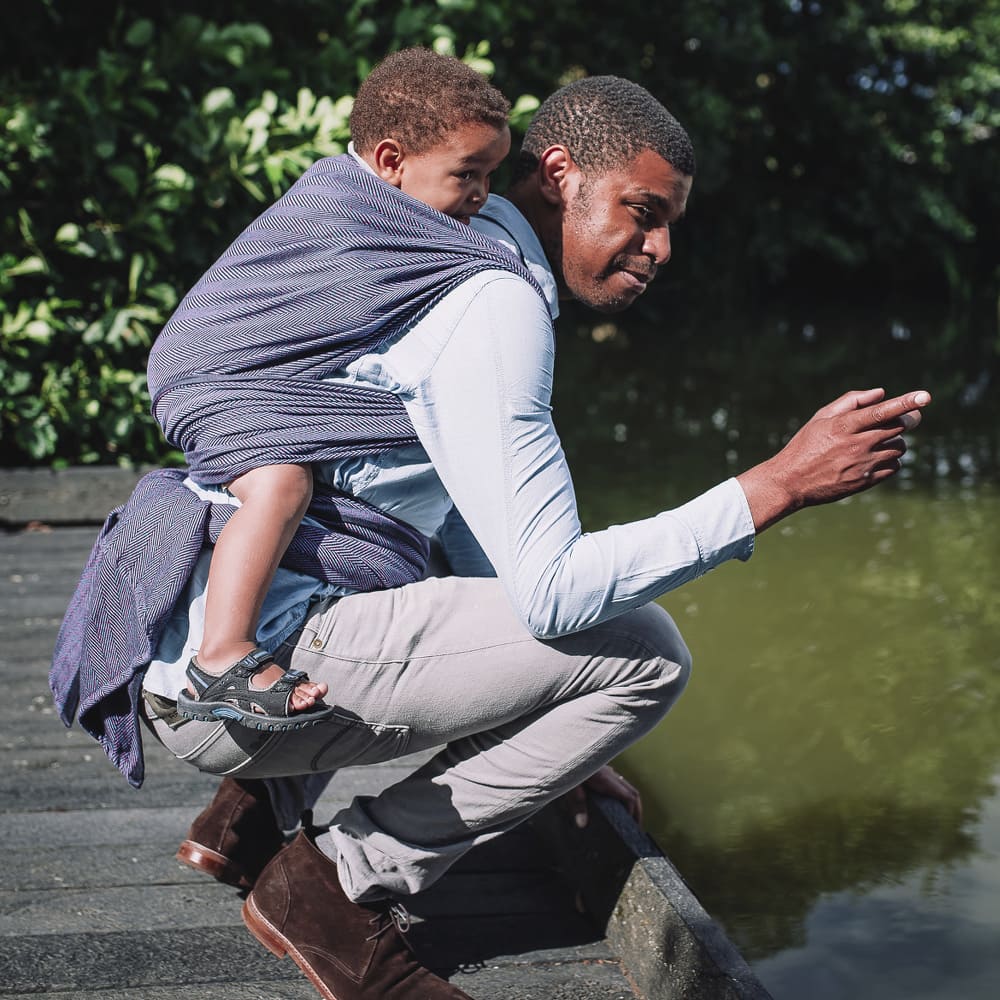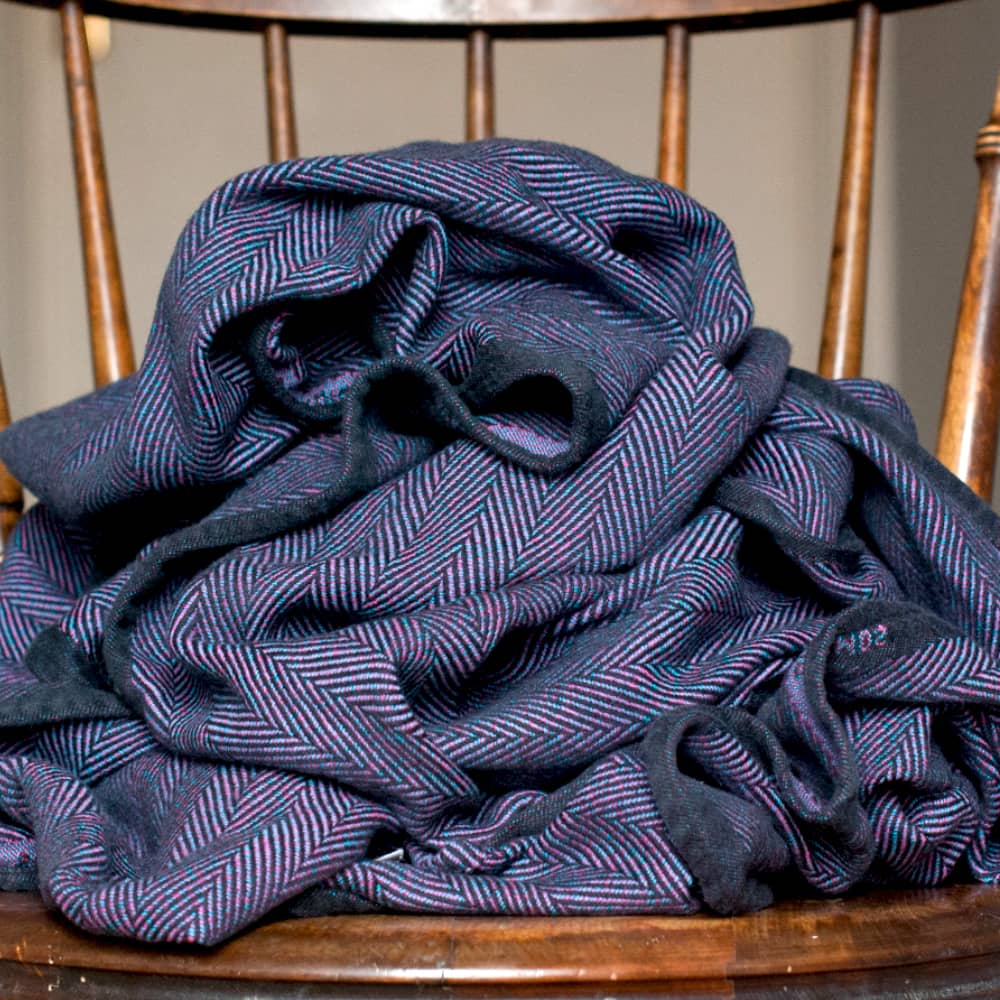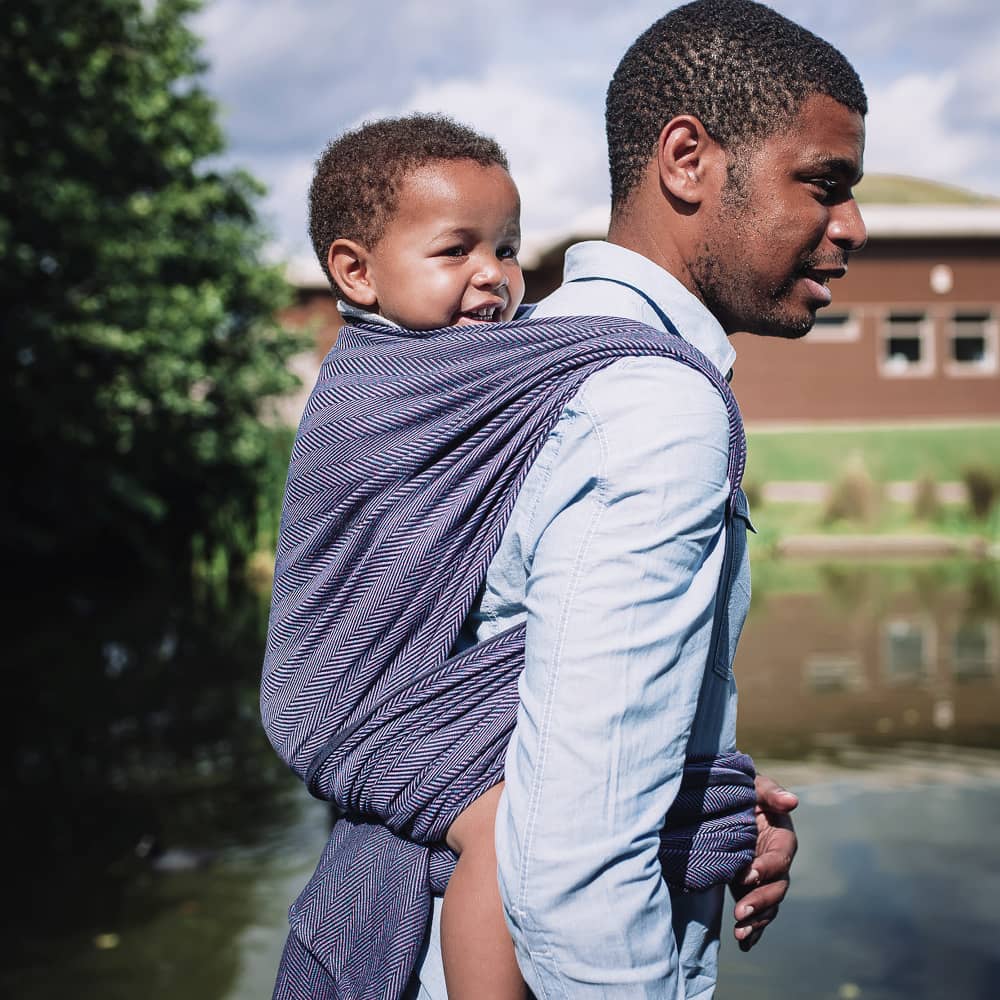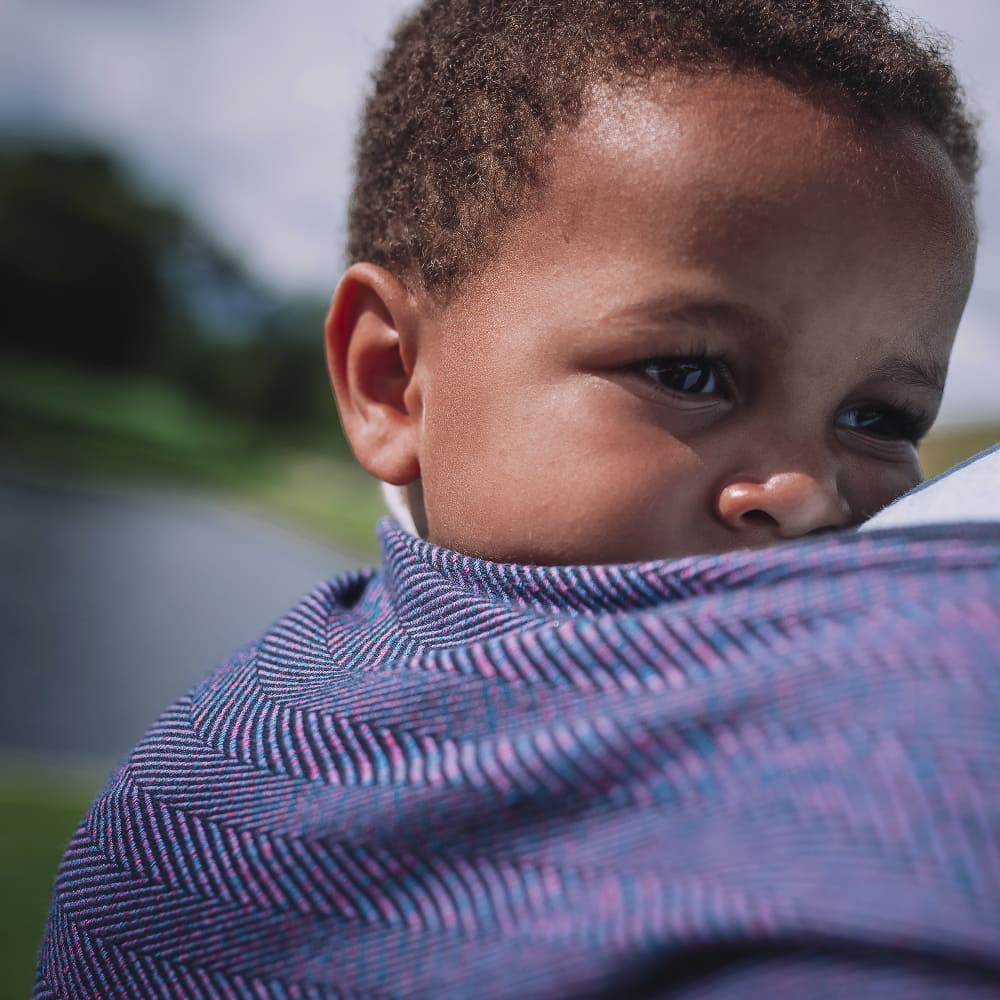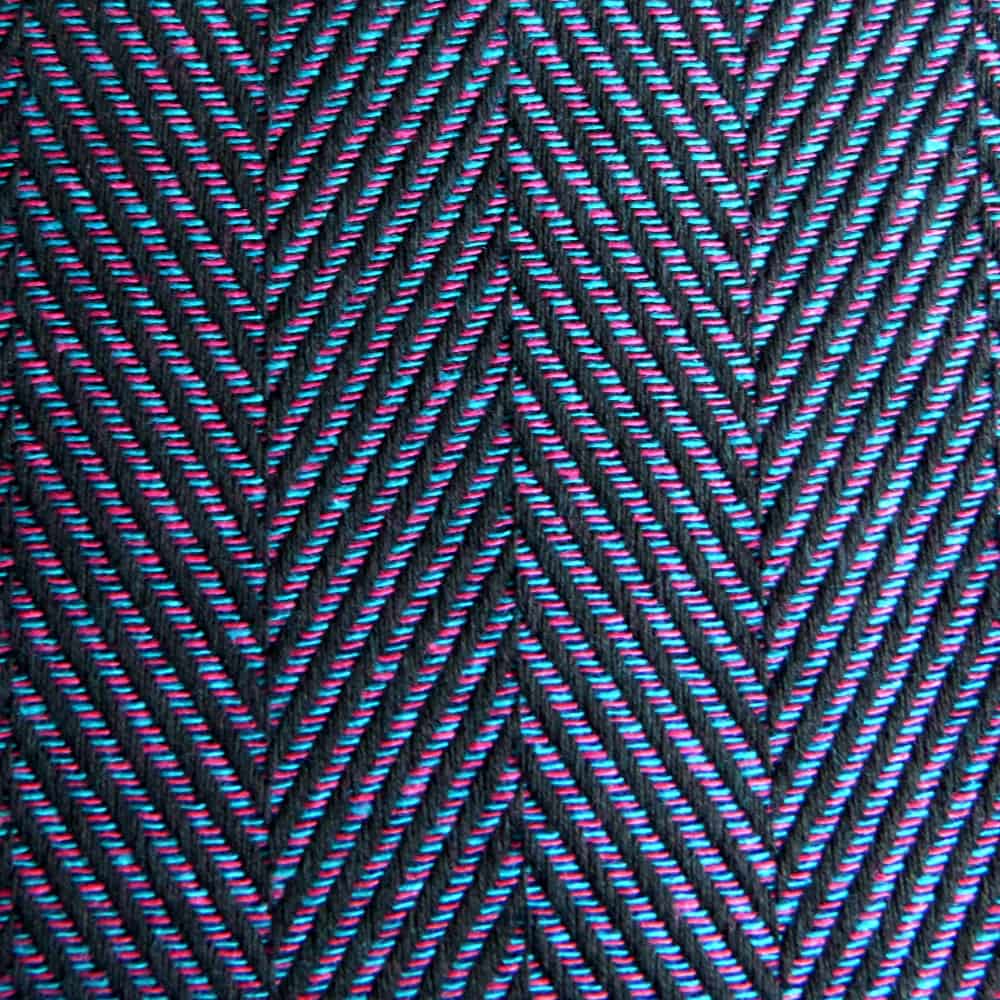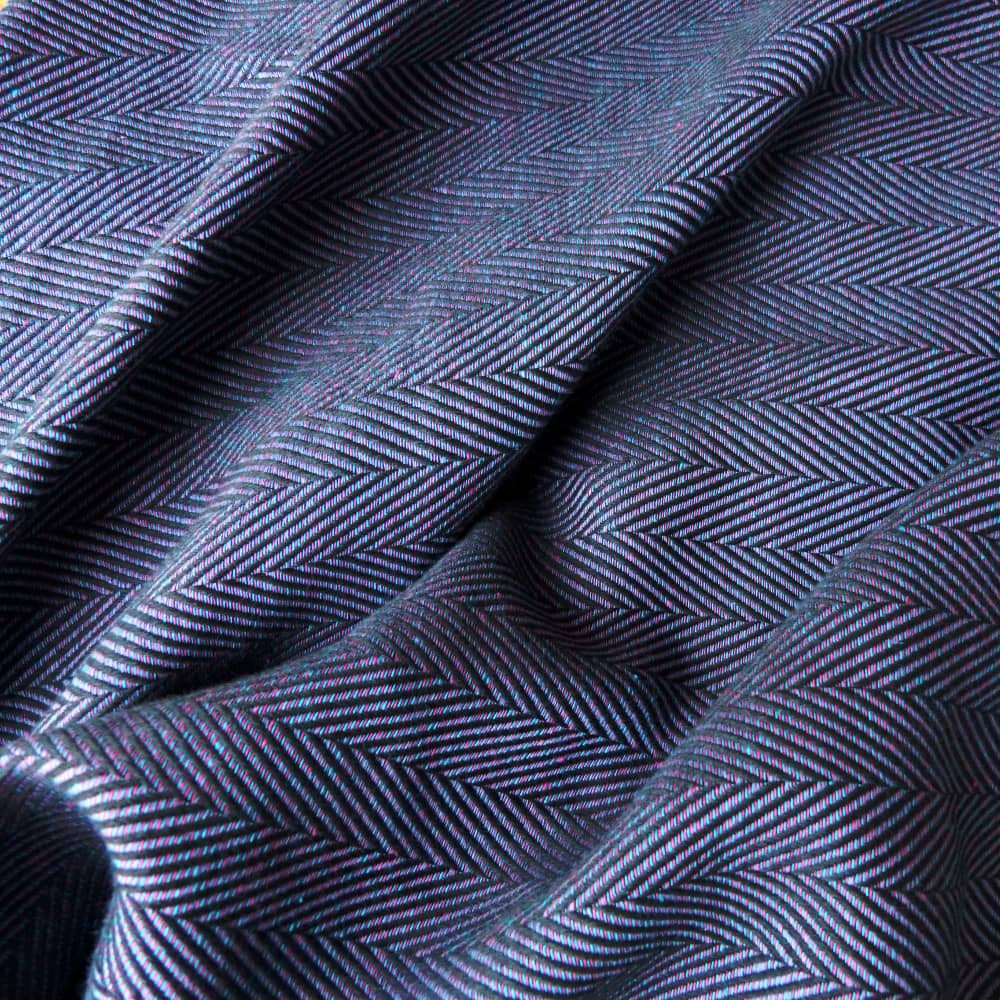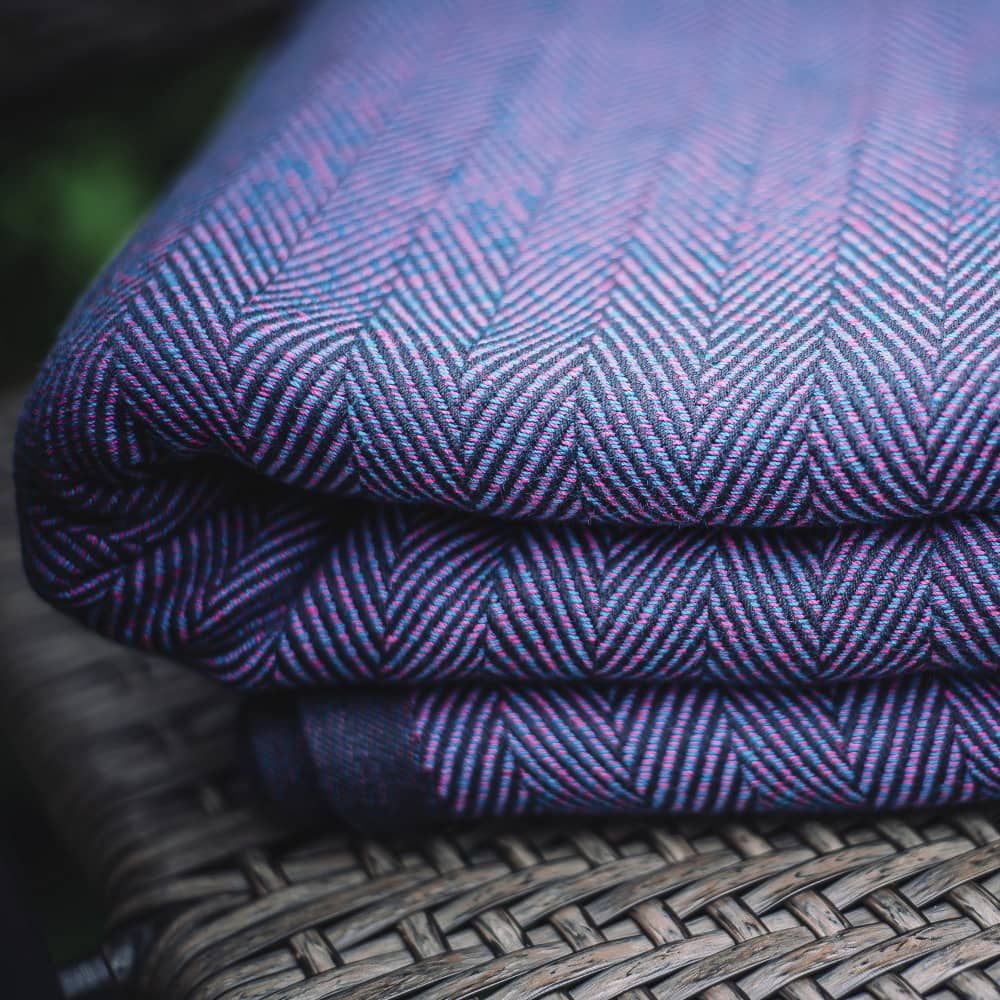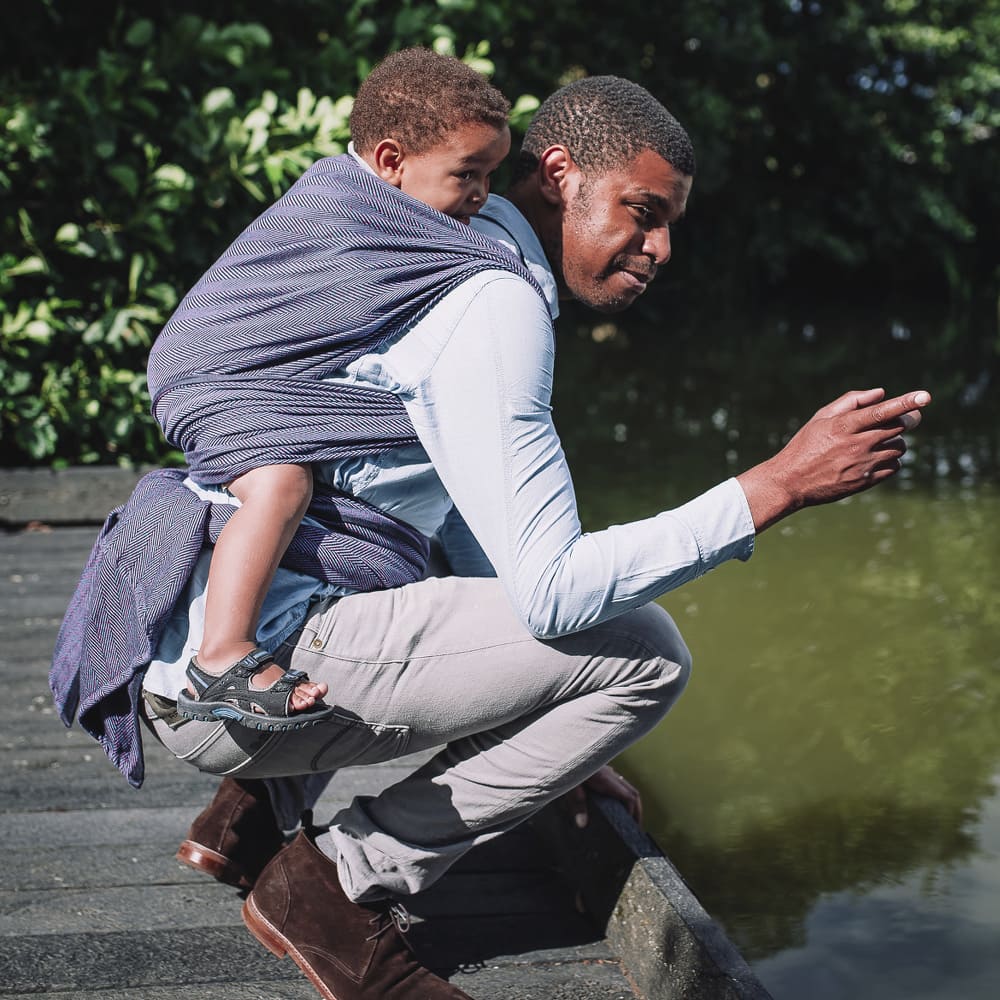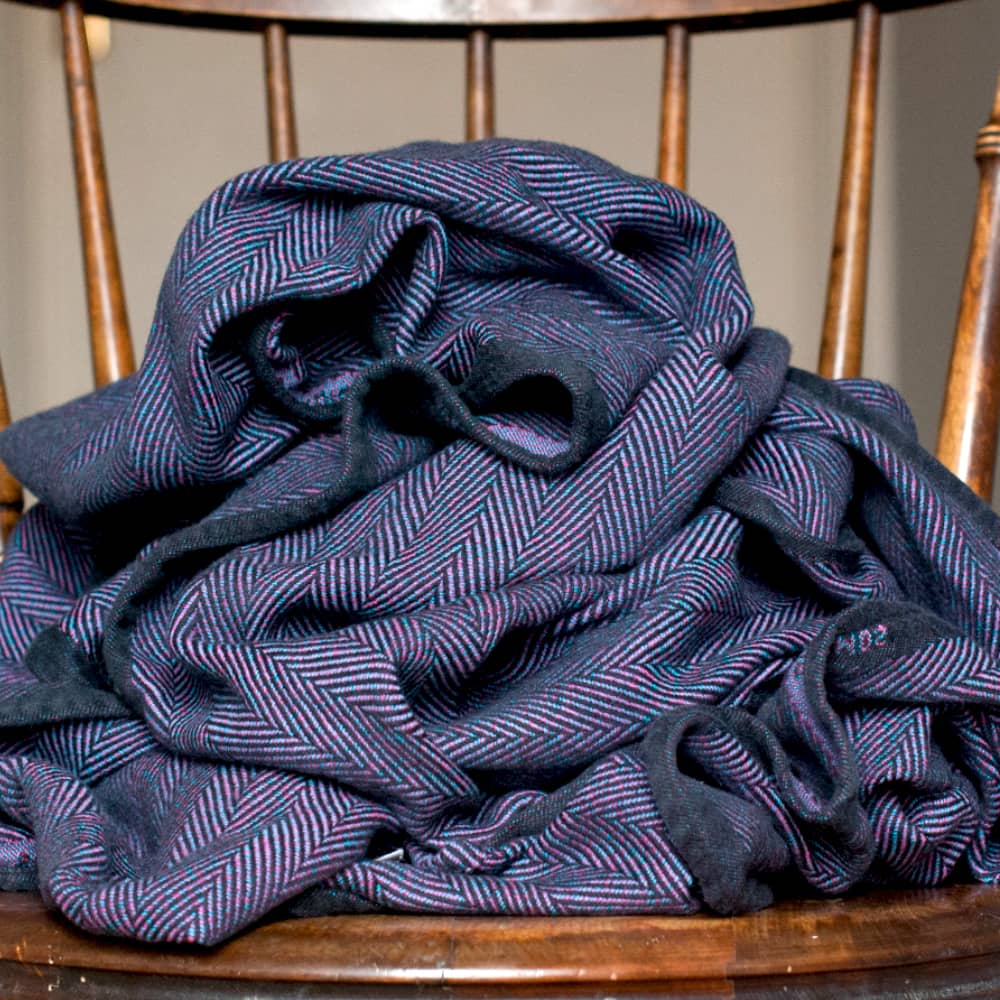 Baby Wrap Sling Lisca Minos
Description
A very lightweight wrap featuring the Lisca pattern. This time we used anthracite threads for the warp and turquoise and cyclamen for the weft to accentuate the pattern. A particularly fine, soft and supple fabric which is ideal for newborn and for toddlers as well.
Jacquard weave: the patterns are WOVEN into the fabric and not printed on it. The patterns are the same on both sides.
The fabric is particularly tear-proof and has optimal diagonal stretch.
---
My favorite woven wrap! Soft and very maniable.
Super weich und sofort kuschelig. Die Farben sind klasse.
A silky soft dream. Passes glide smoothly and hold fast without sagging. Thin and airy, yet very supportive and easy to work with.
Jaunt perfect and easy for small babies.
Just in love with our Lisca Minos, because it's the 1st wrap that I wore with my 2nd little baby, and for ever our favorite ! Sweet, mellow, beautiful...
Is so soft, yummy and moldeable. Perfect for a little squish and younger child.
I have this wrap in size 3. I especially enjoyed it in the summer with my one year old. I would drape it over my shoulders when she wanted to walk. Wearing it that way, or wearing her on my back, it wasn't too warm. The color is fantastic...dark and bright at the same time!
Minos was my first Didy wrap and has since become my very favorite! I've been using this wrap since my daughter was 2 days old and love, love, love it! Such a great product!
The color is beautiful..and it's so soft. I really love my Minos!!
Wow, das Tuch ist so herrlich weich! Meine anderen Tücher aus Jaquard-Baumwolle halten da nicht mit und Wollgemische sind eher was für den Winter! Und es ist wahr, es muss gar nicht "eingetragen" werden, es fällt traumhaft weich... sehr sehr toll für die ganz Kleinen... für Größere die gern zappeln lockert es auf dem Rücken doch noch etwas nach und ich bevorzuge "robustere Tücher". Dennoch gibt es für das Preis-Leistungs-Verhältnis und diese einmalige Weichheit volle Punktzahl!!! :)