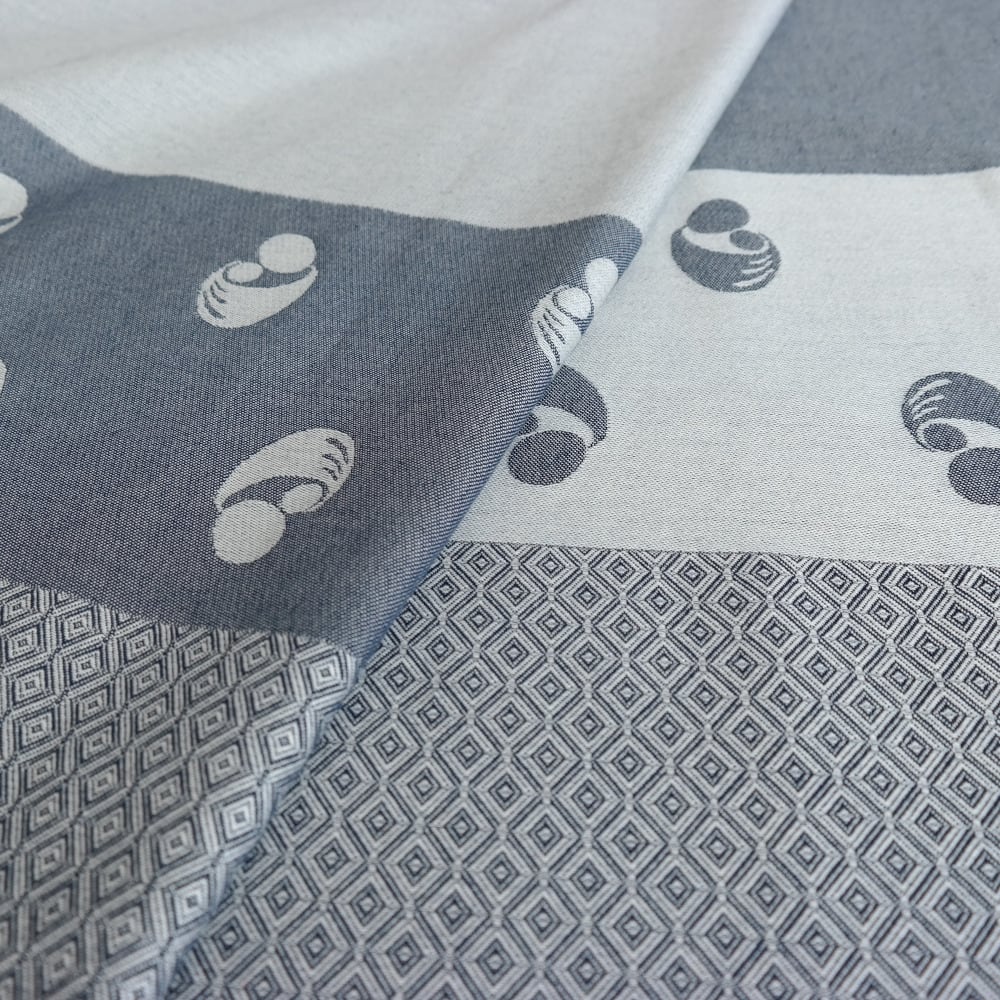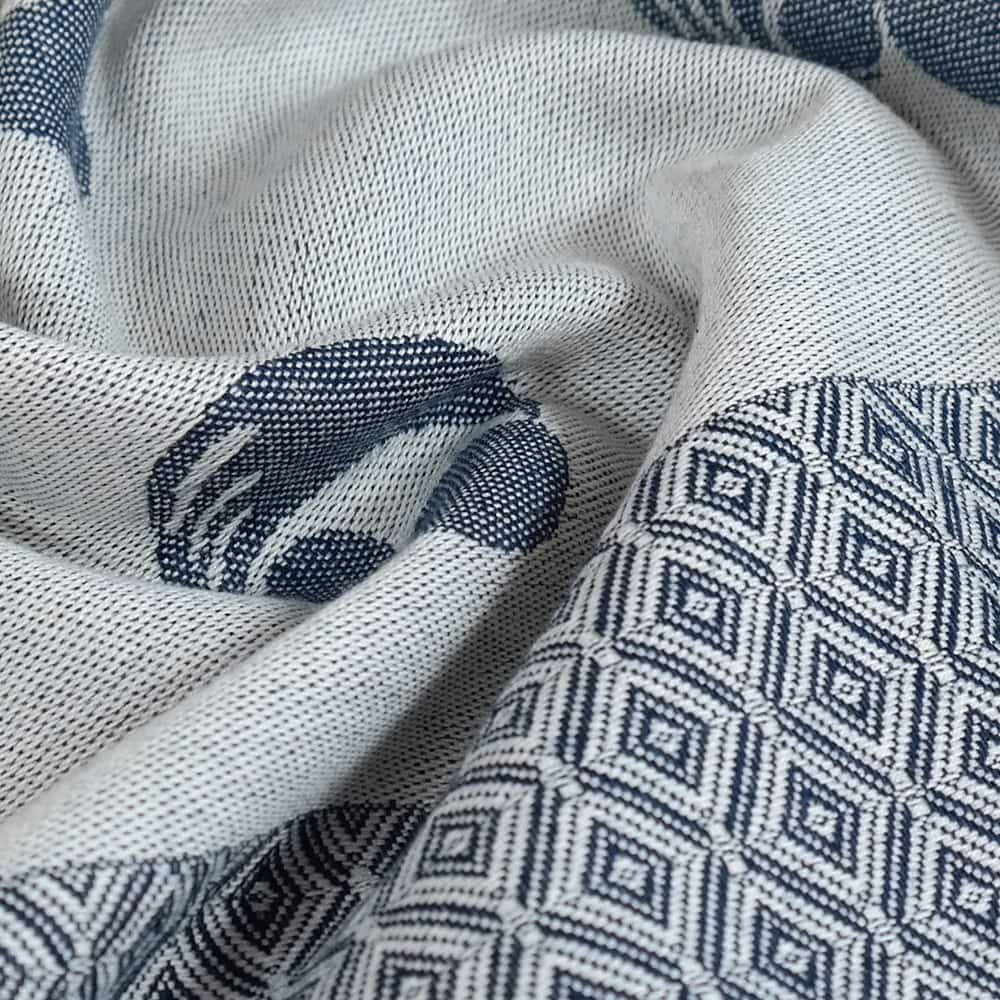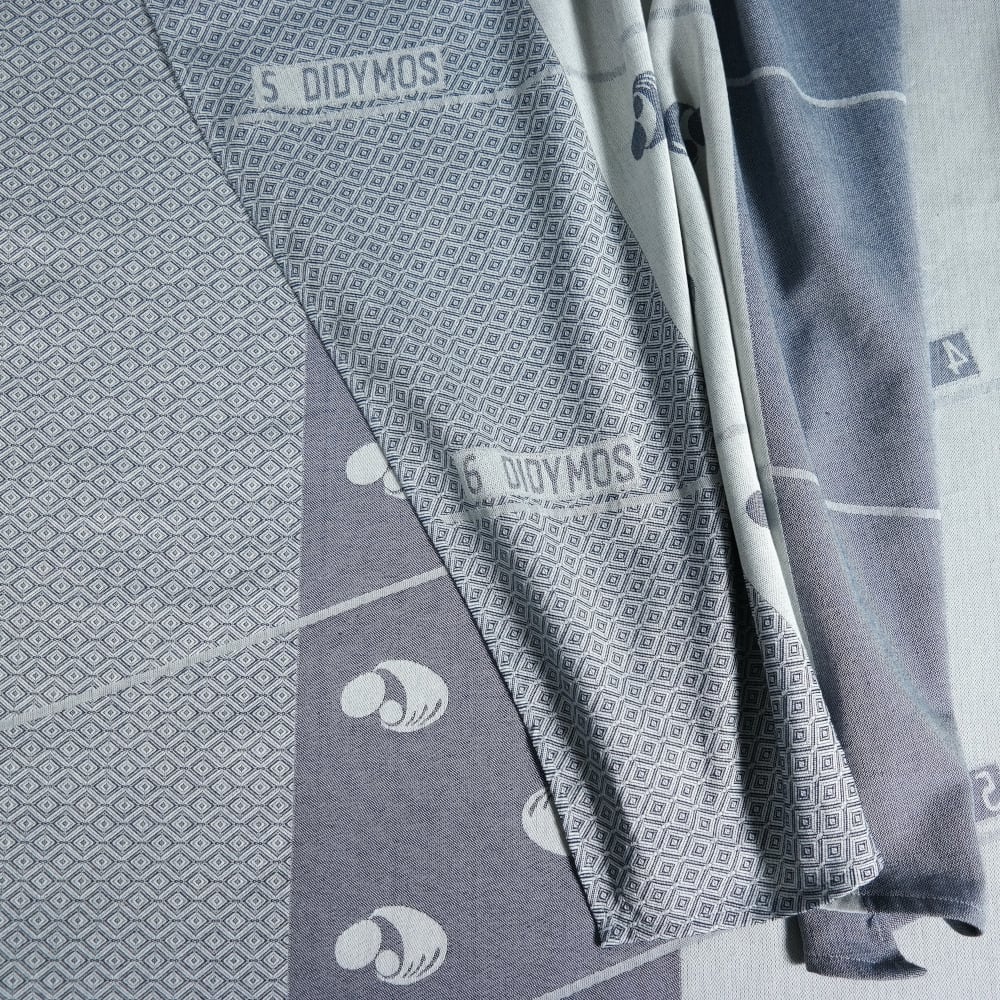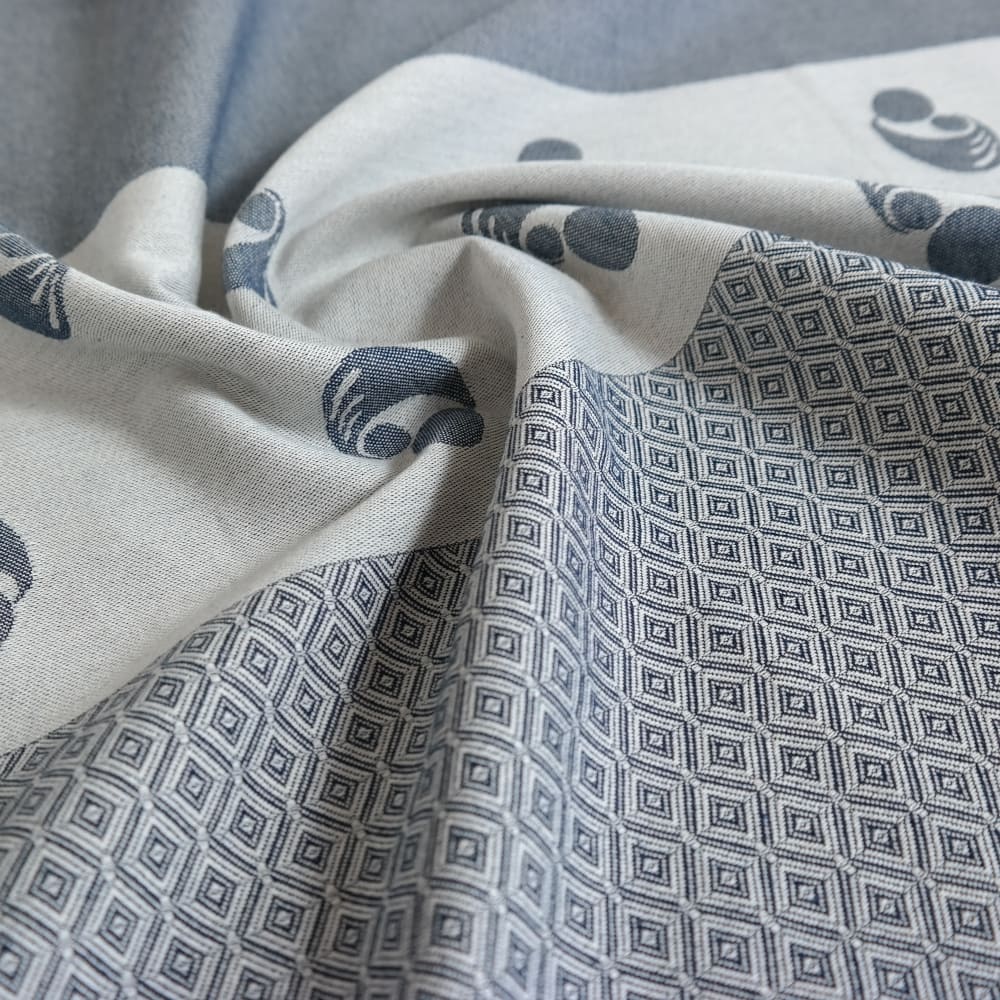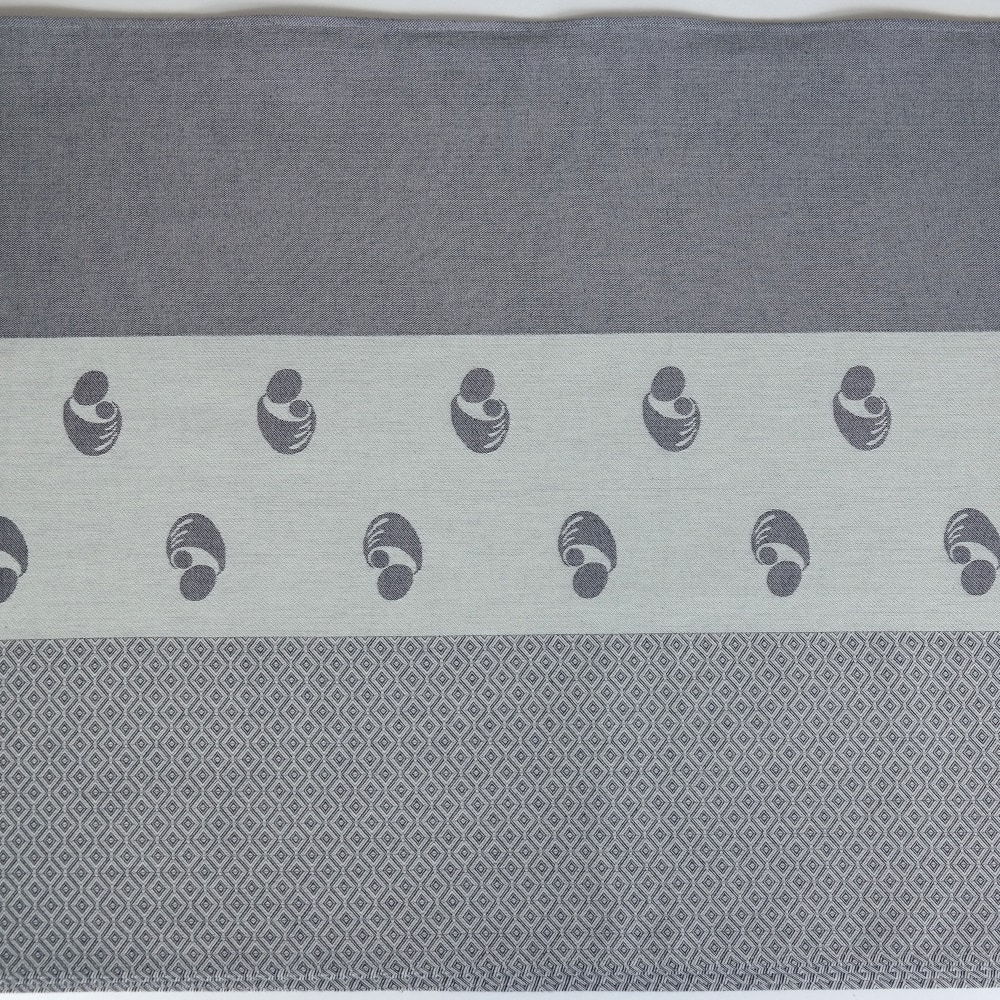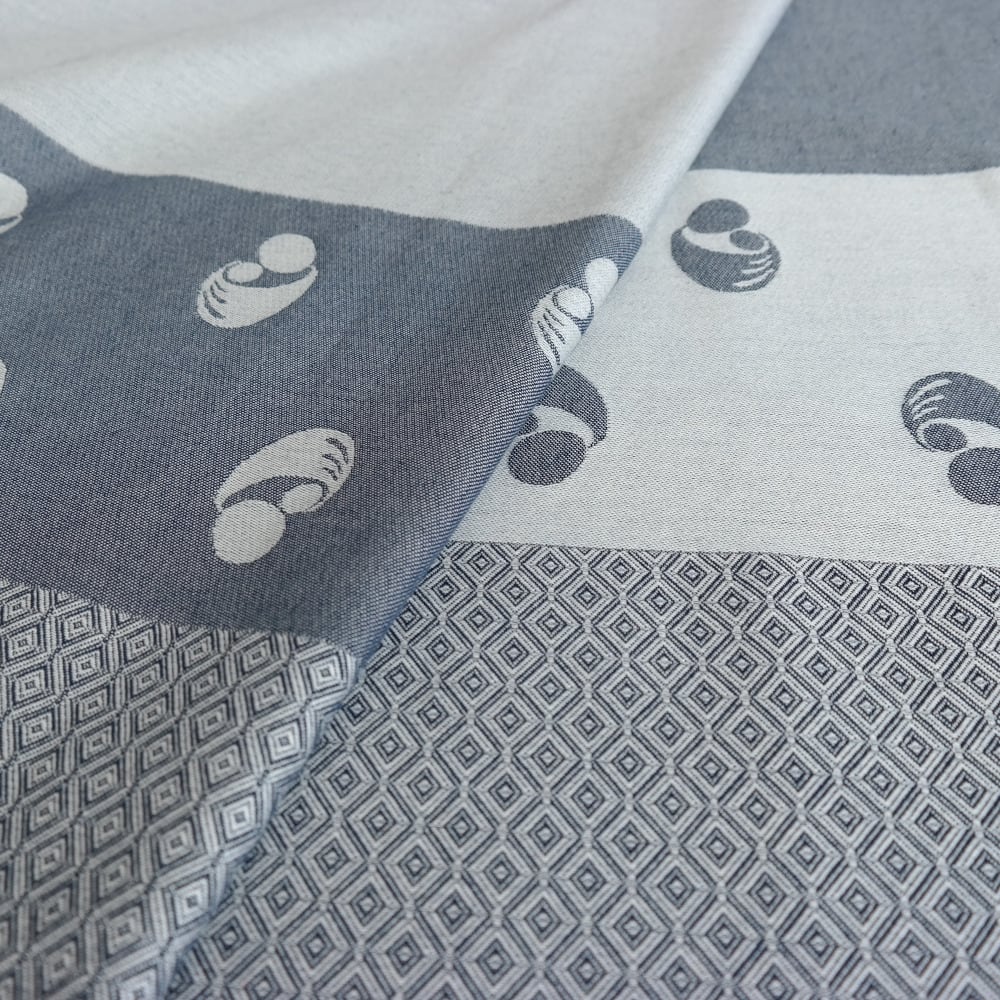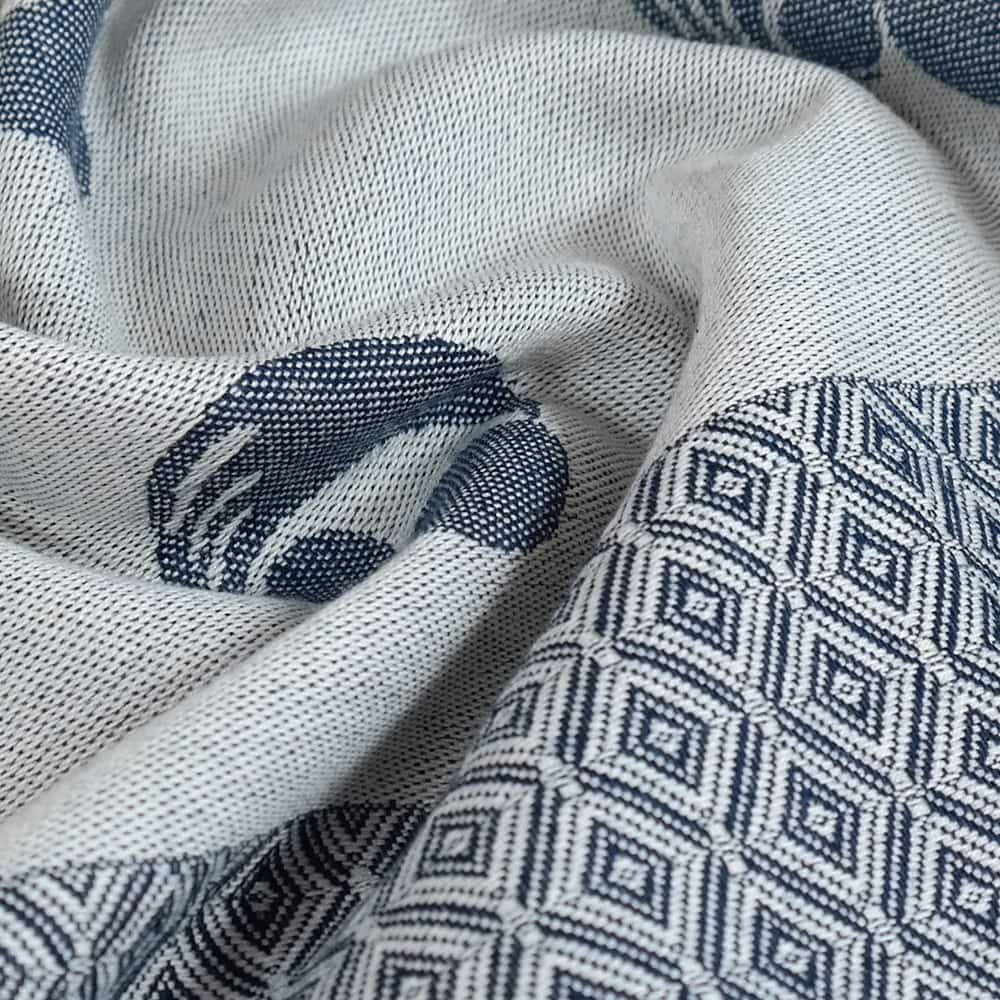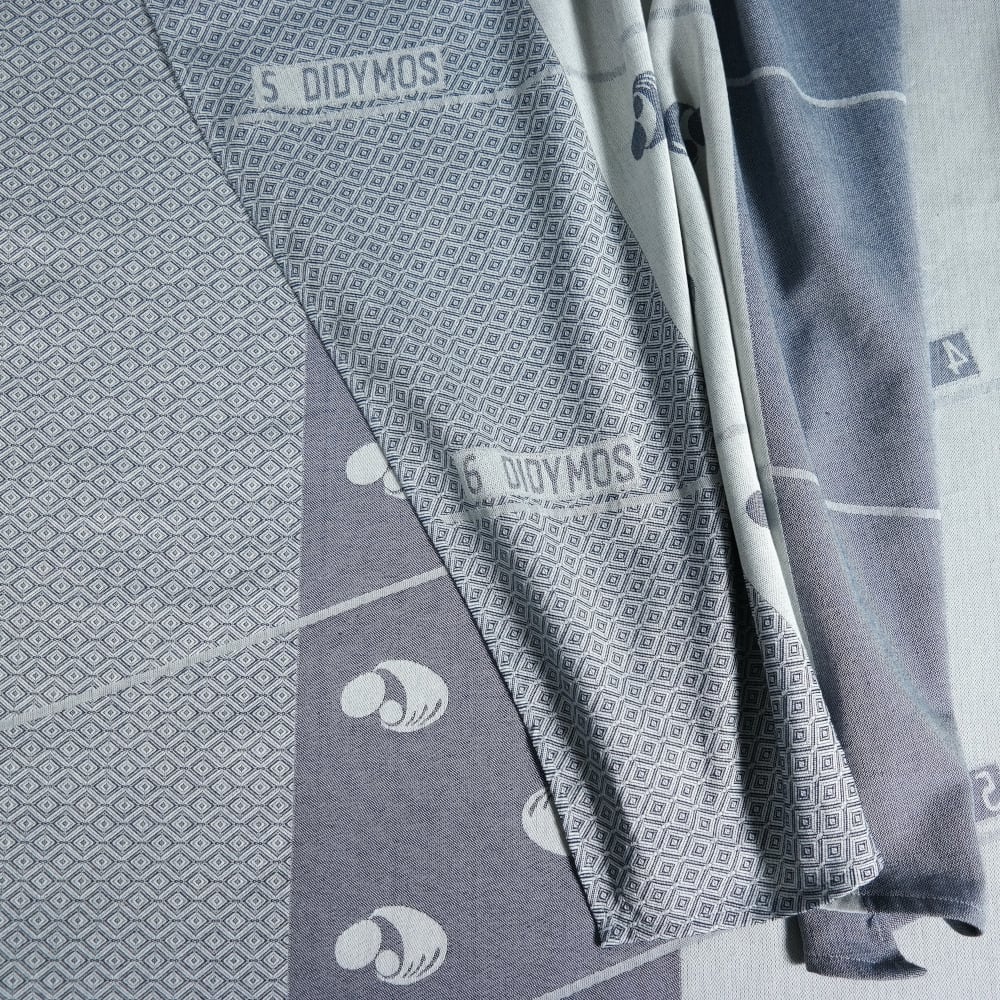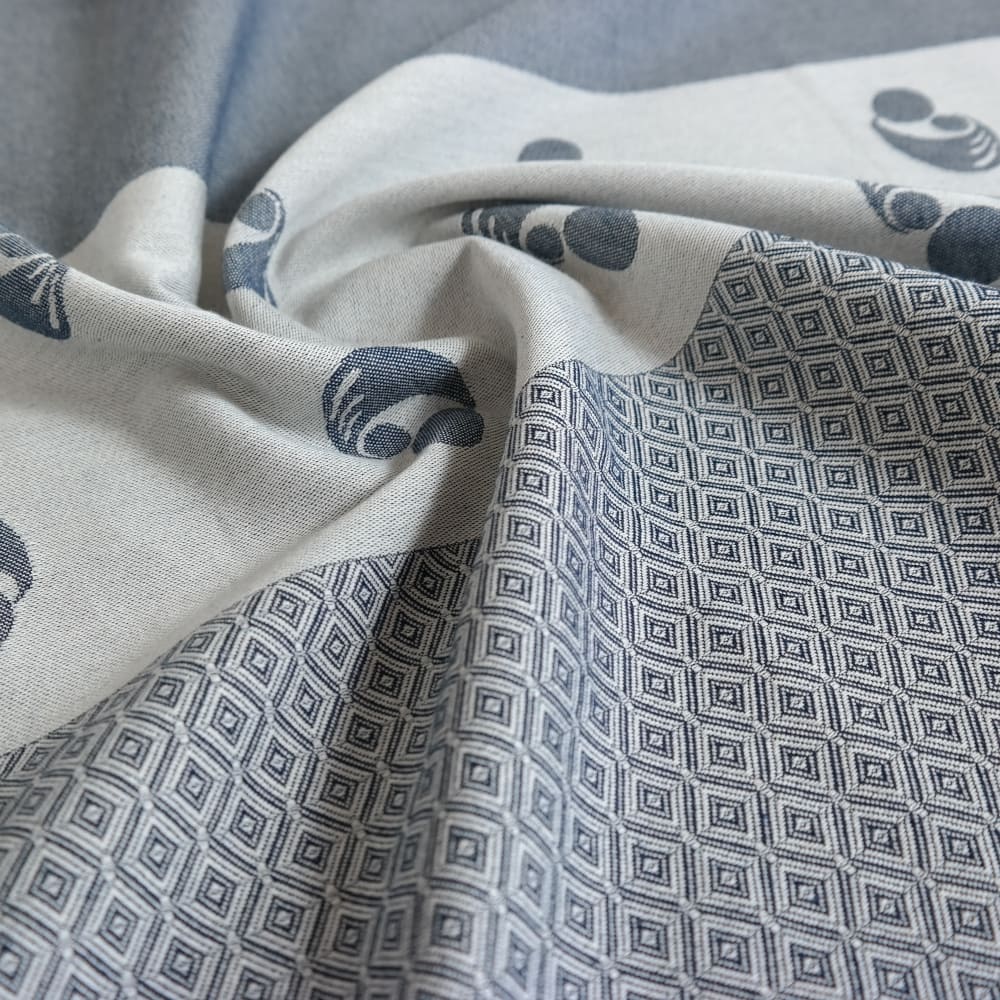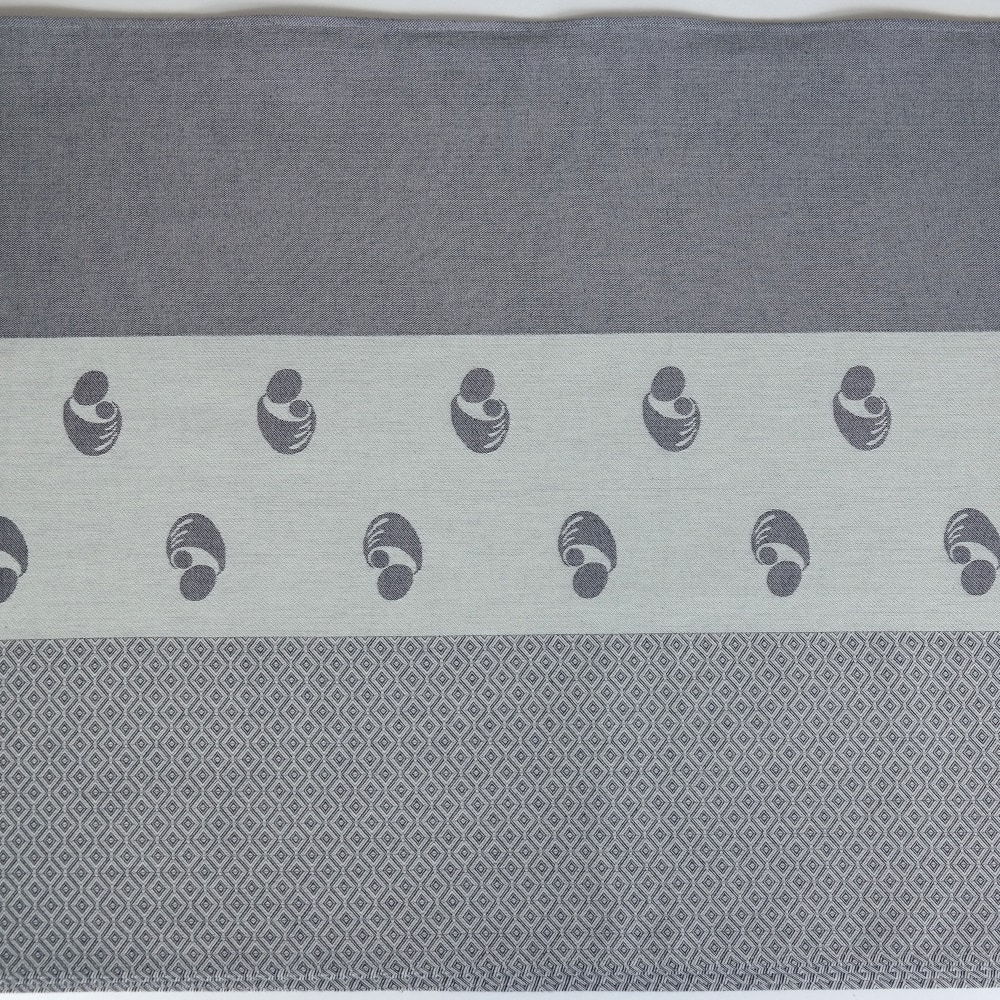 Baby Wrap Sling Find Your Size
Description
When counseling parents, carers or customers on baby wraps, it is not always easy to find the best wrap size/length for their needs, especially when different sized people will be using the same wrap.
Our "Find Your Size" wrap will help you discover the best option together. Measuring 520 cm, the size 7 wrap features special marks identifying wrap lengths 4 through 7. The size 9 and 10 wraps accordingly feature the special marks identifiying wrap lengths 4 through 9 or 10. When the wrap is being tied, the markings show which length will be perfect for a specific carrying position. The middle of the wrap is marked as well with a woven in mark.
We've also designed this wrap to make teaching even easier. Made from best organic cotton in dark blue or anthracite and natural, the wrap features three patterns dividing it into thirds: diamond pattern, DIDYMOS logo, and solid colour. As it's all Jacquard woven, the colour palette is reversed on the back. This wrap also features differently textured edges which will help make wrapping easier still.
Available for babywearing consultants, health care professionals and retailers! Please log in to see consultants prices.
Material & properties
Age of child: From Birth
Color: Ecru, Dark Blue
Different Edges: Yes
Material: 100 % Organic Cotton
Surface weight: 200 g/m²
Vegan: Vegan

Washing & care instructions
Washable: Up to 60°C, Gentle Cycle, Slow Spin Speed

Please follow our DIDYMOS Care Tips to make your DIDYMOS model last for many years.
---
Sehr leicht und schon schmal. Liegt angenehm in der Hand beim binden.
Ein tolles dünnes Tuch dass mir als Trageberaterin sehr hilft. Es sieht auch noch richtig schön aus mit dem coolen grau und kann zu allem getragen werden.