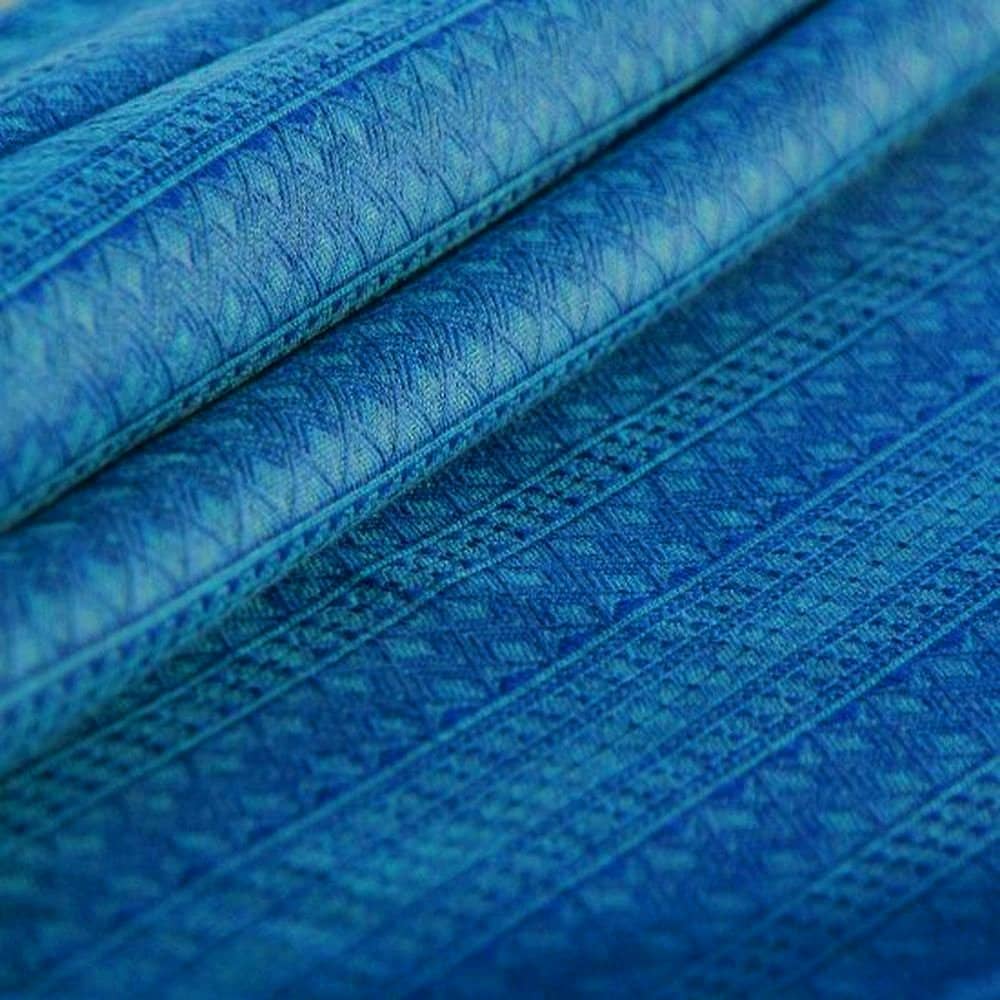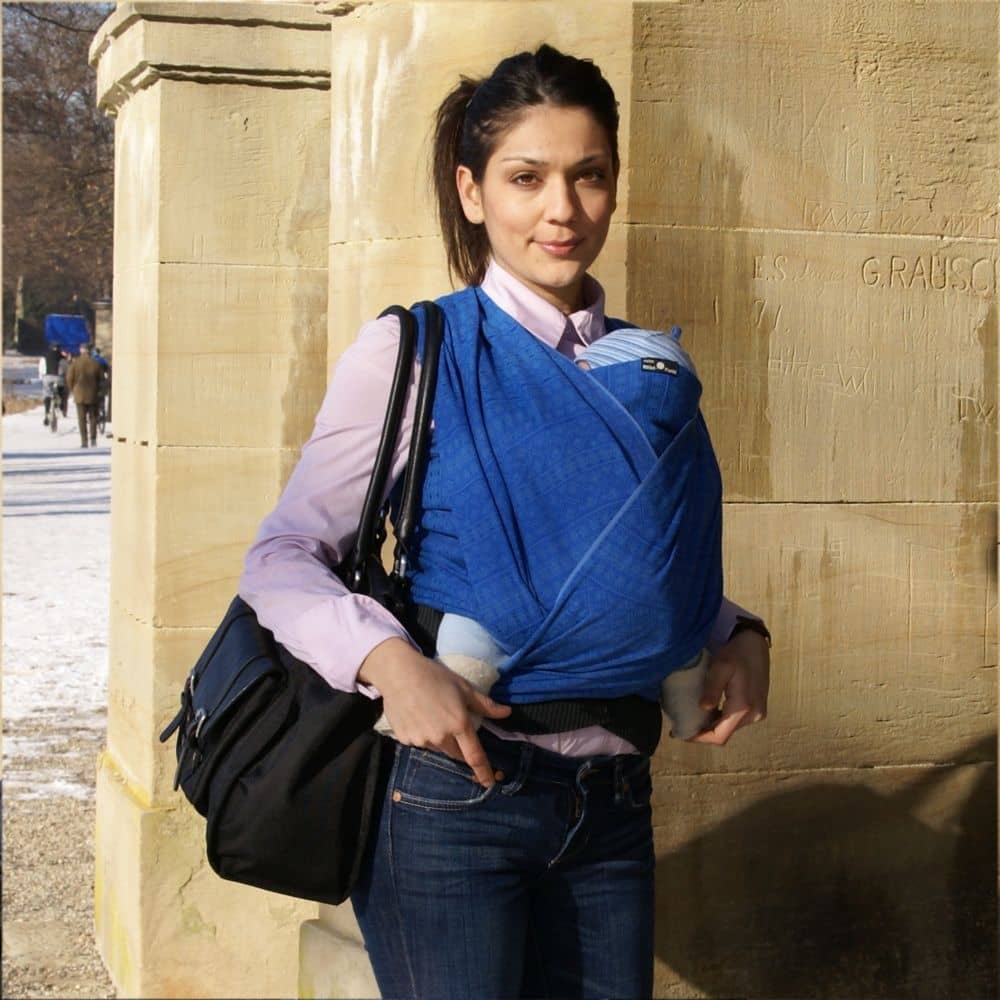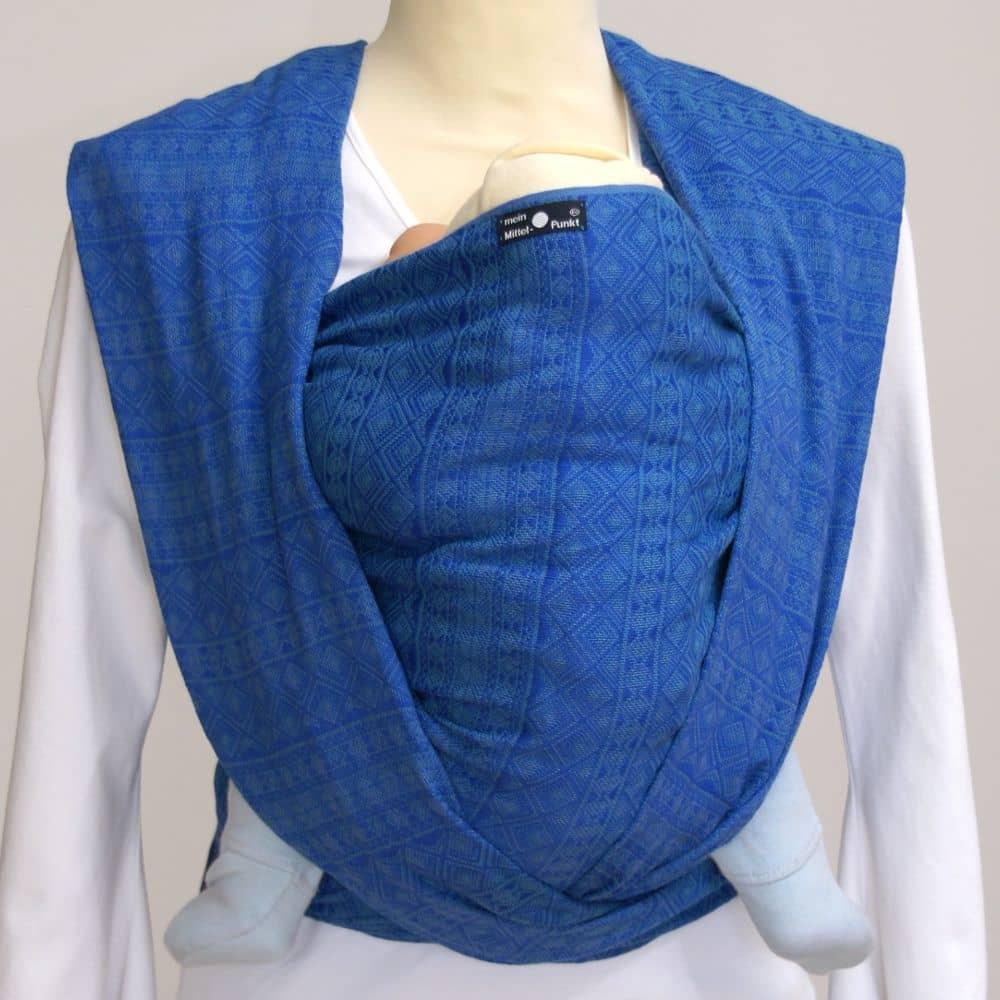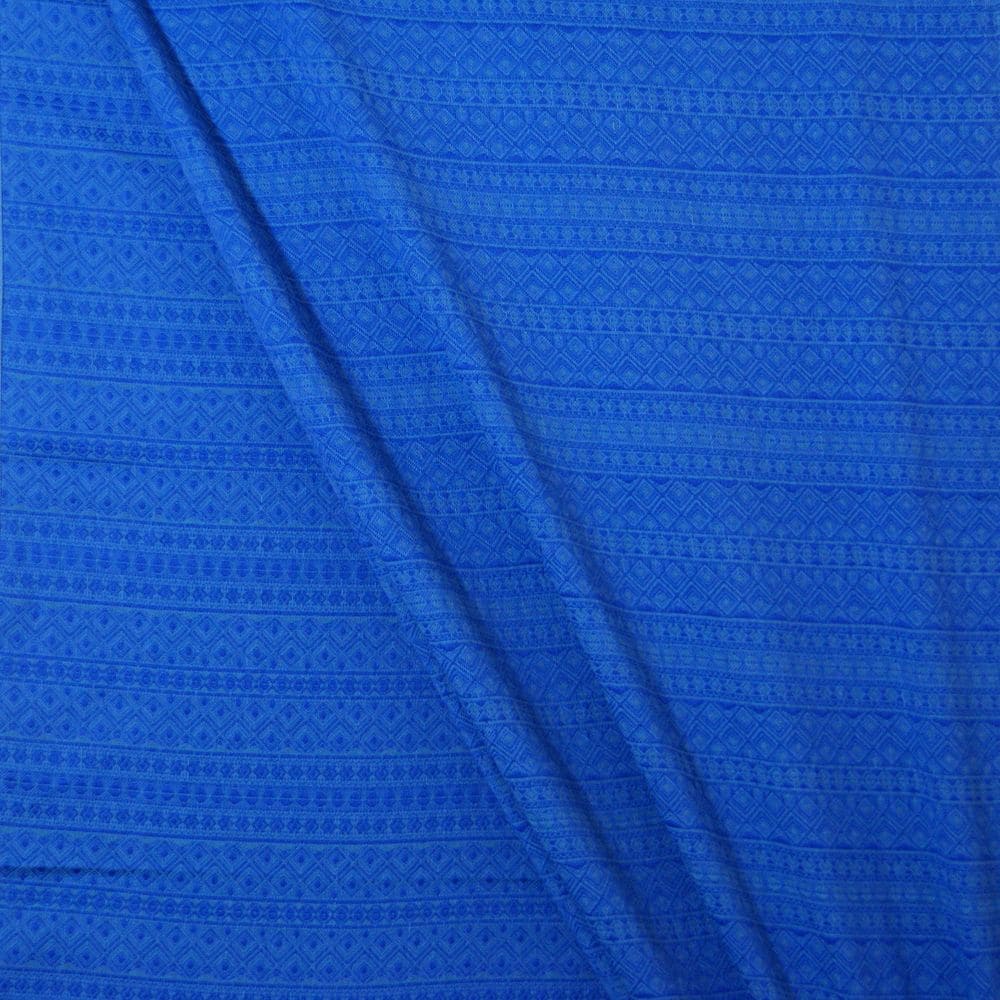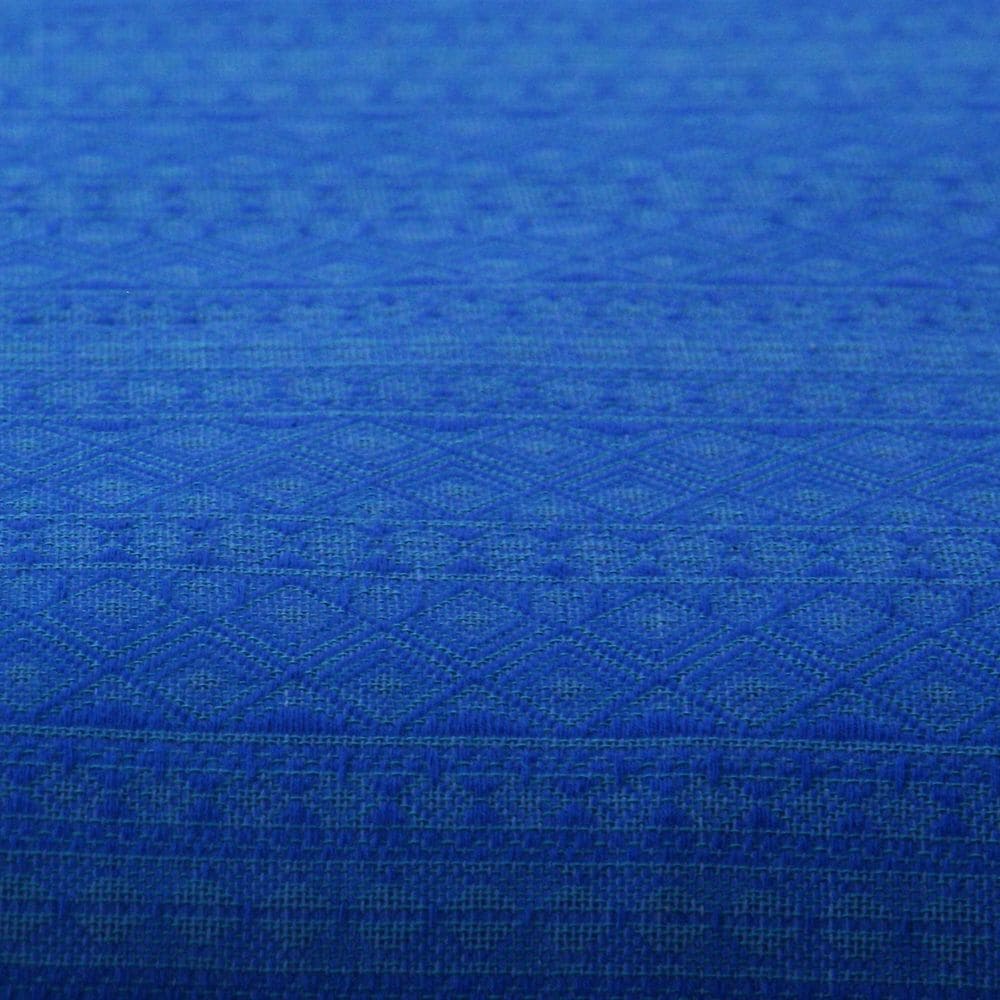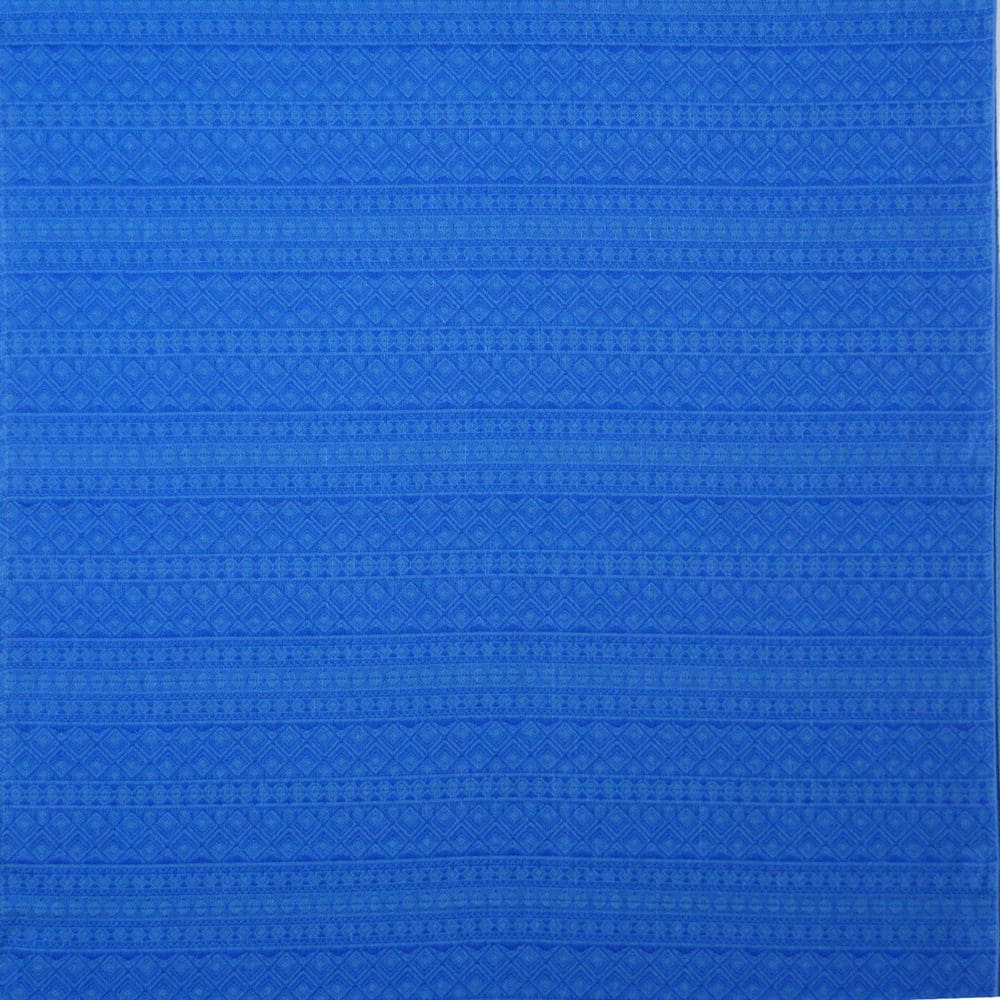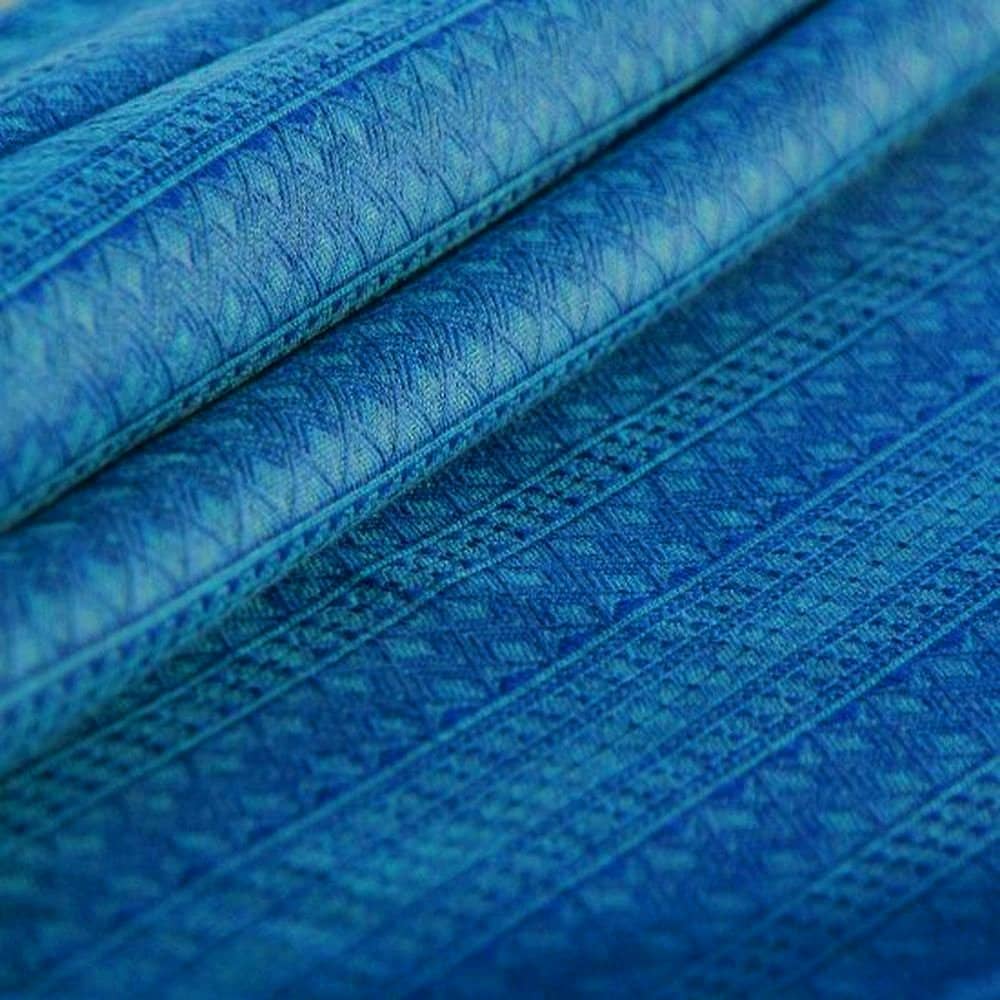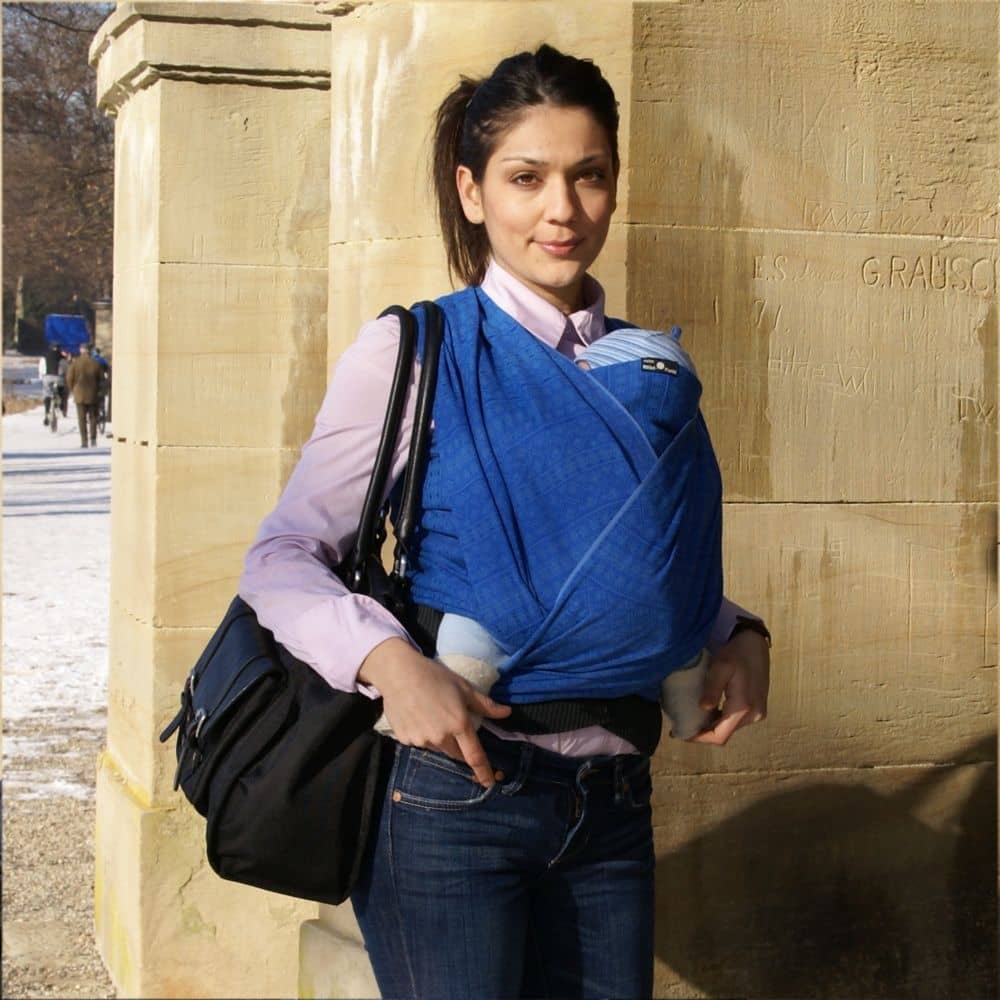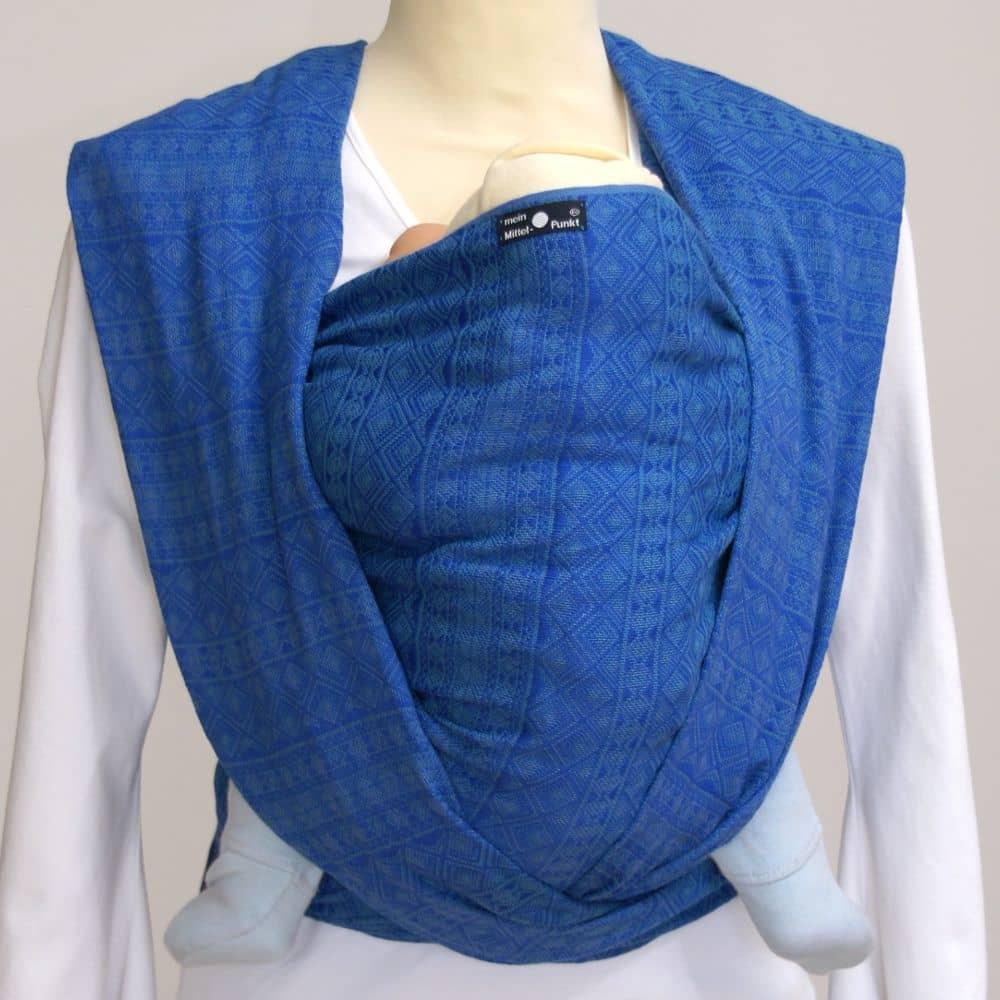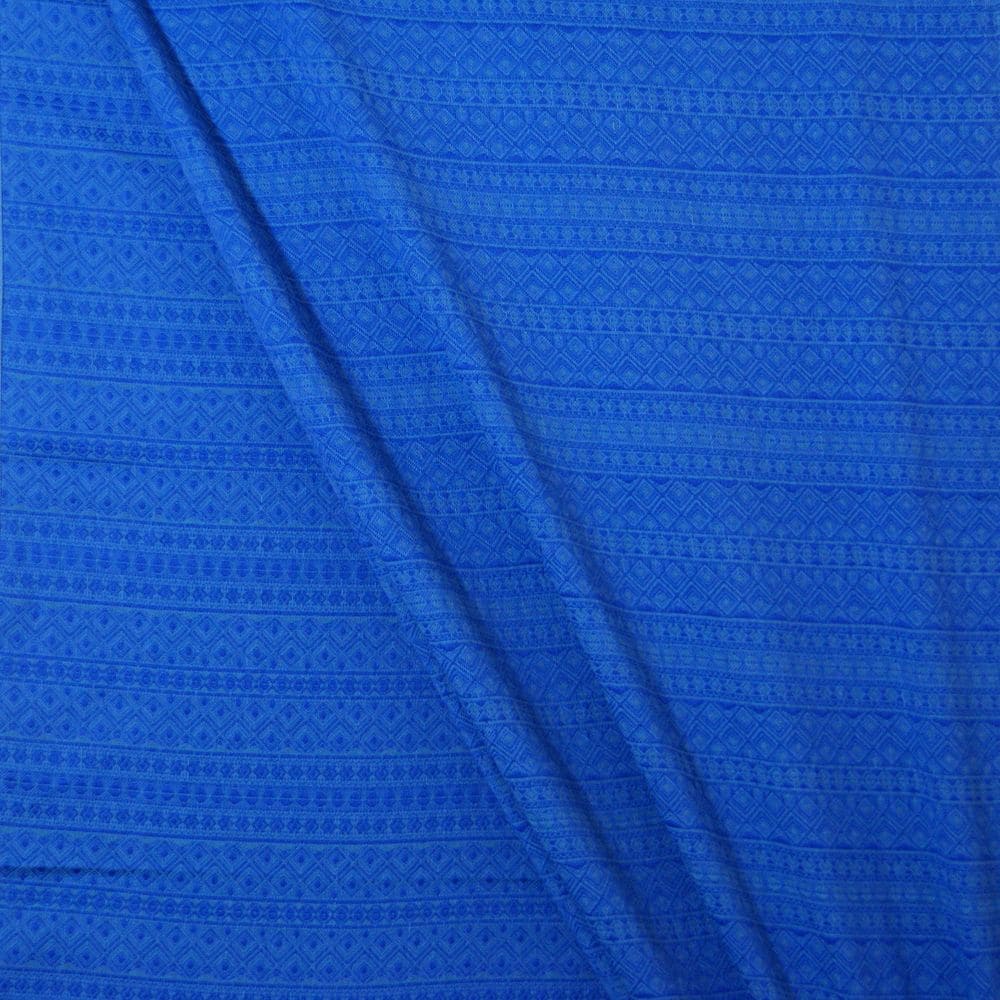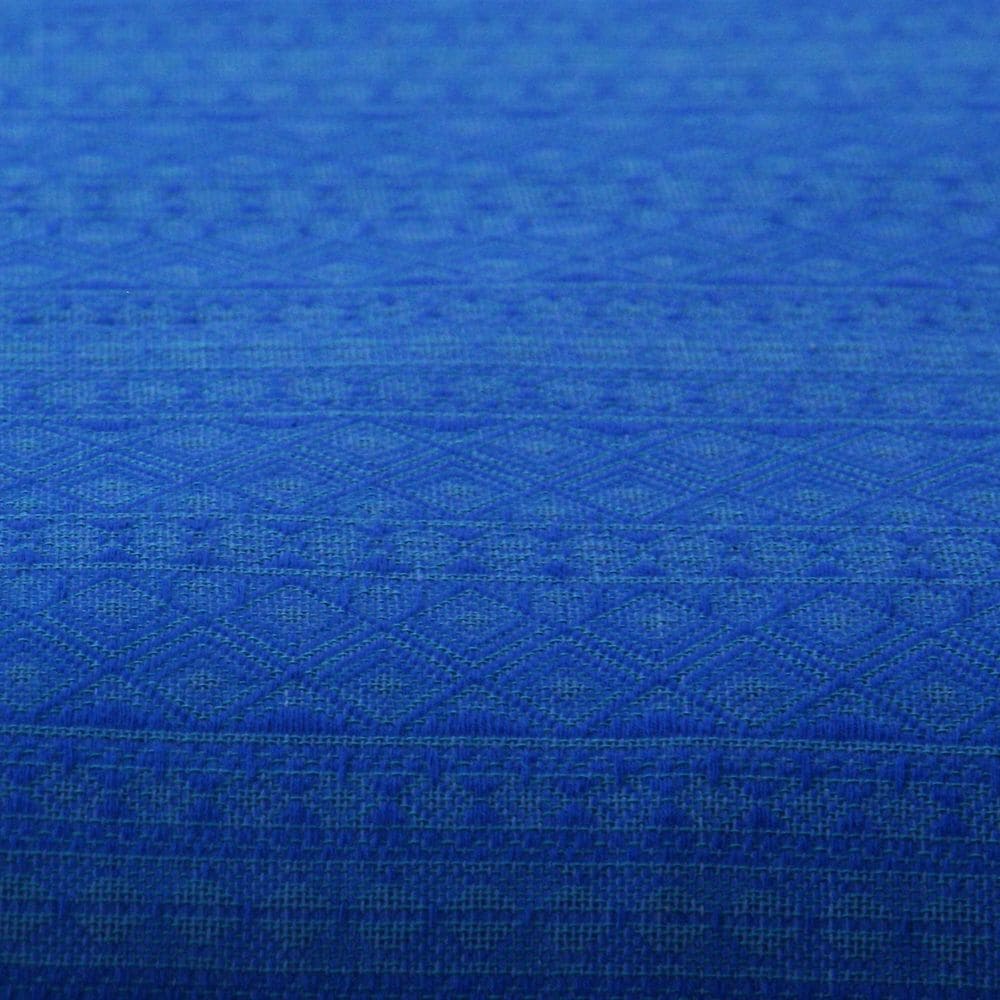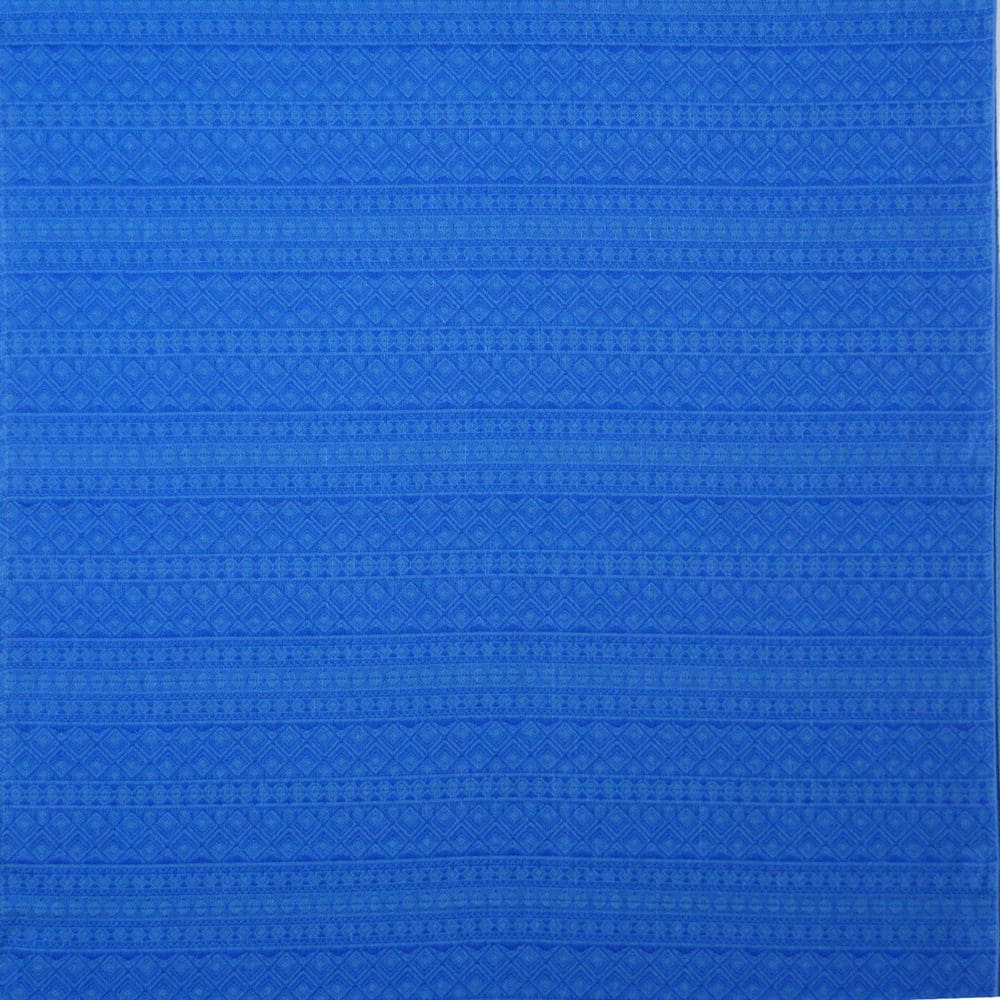 Baby Wrap Sling Prima ultramarine, second quality
Description
Woven wrap with a tri-coloured Prima pattern: ultramarineblue thread plus every now and then light blue thread for the warp, green thread for the weft.
The PRIMA pattern is woven into the fabric and is the same on both sides, the colours are inverted. This fluffy soft Jacquard fabric is very tear-proff, it stretches diagonally offering optimal support and comfort when tied around you and your baby.
Click here to view detailed care instructions.
---
One of my favourite wraps, its already used before, second hand, so its very soft but it keeps my baby very well, it doesnt slide.