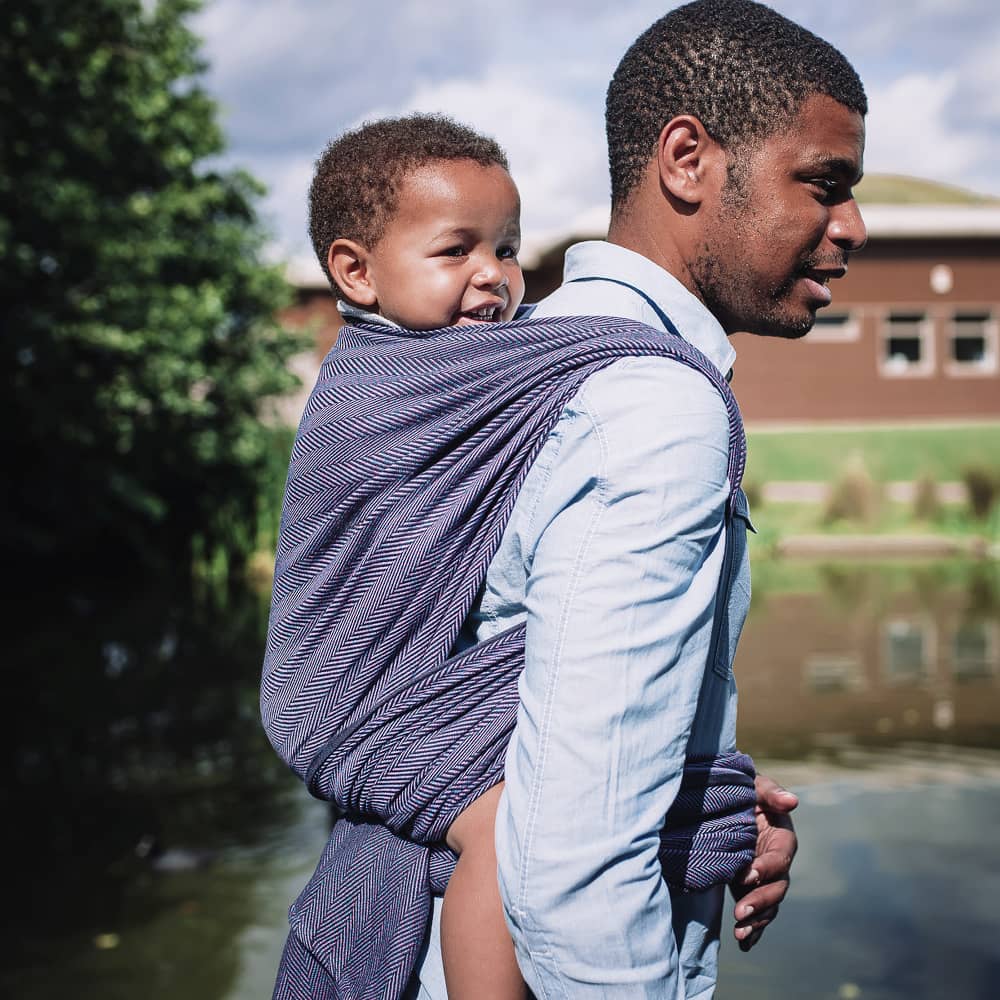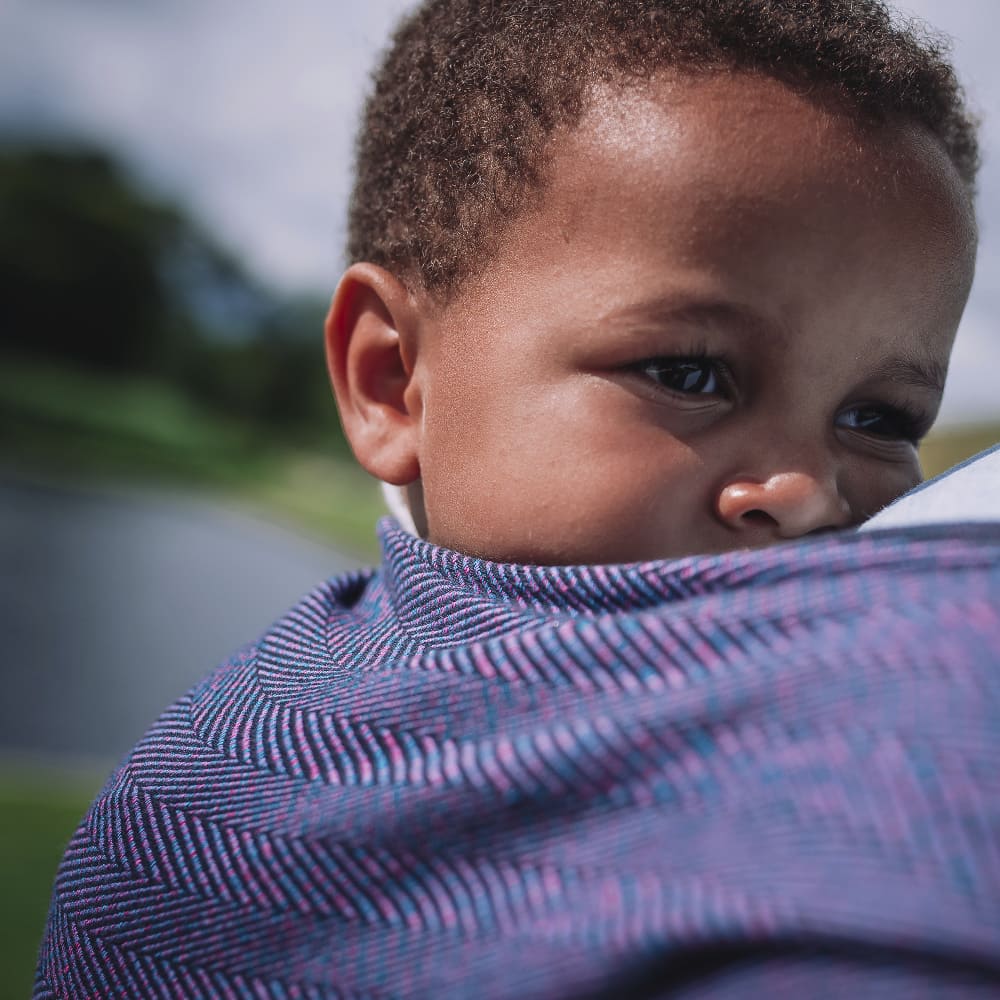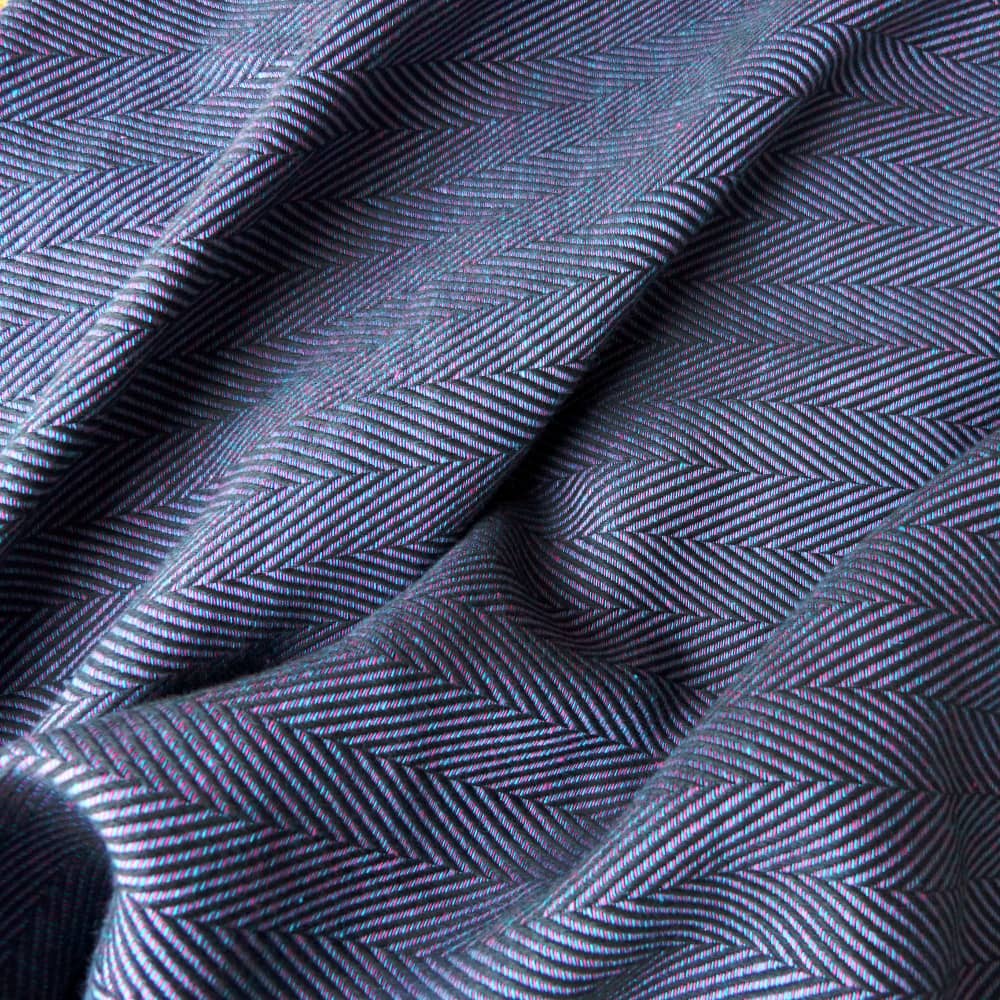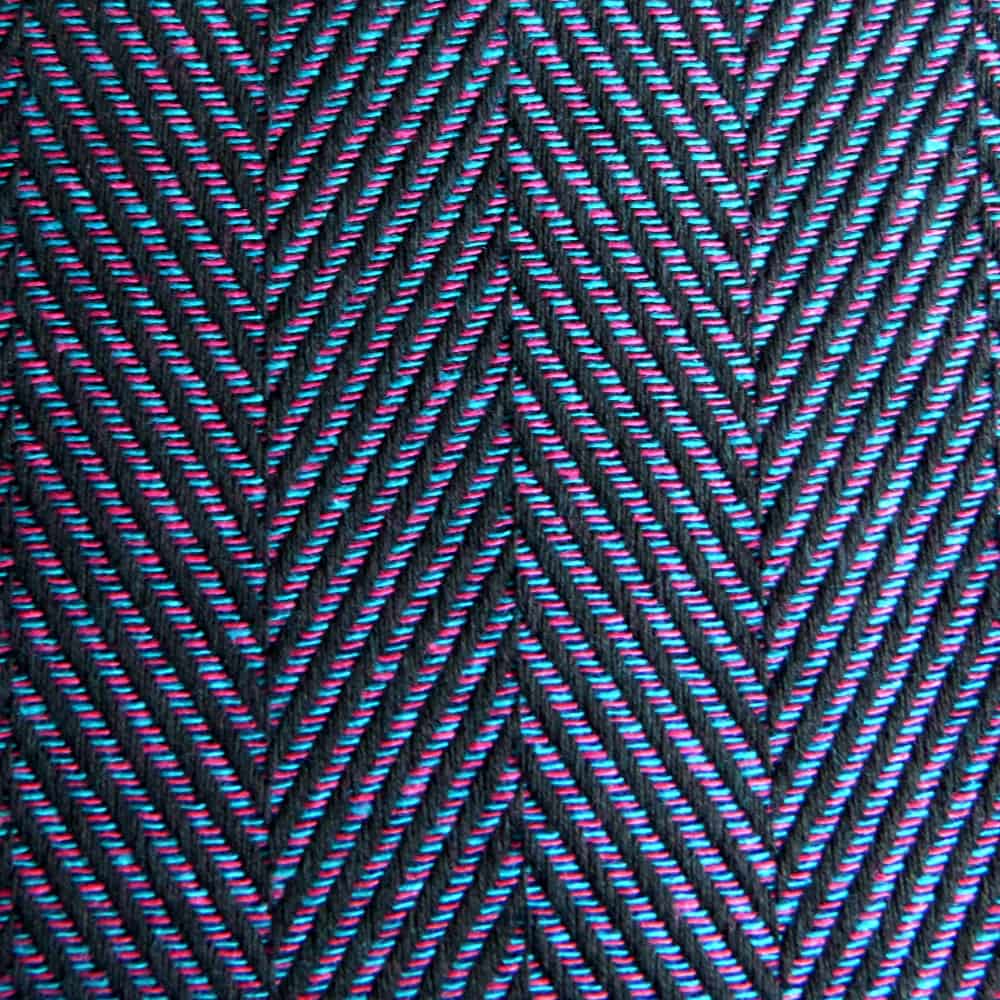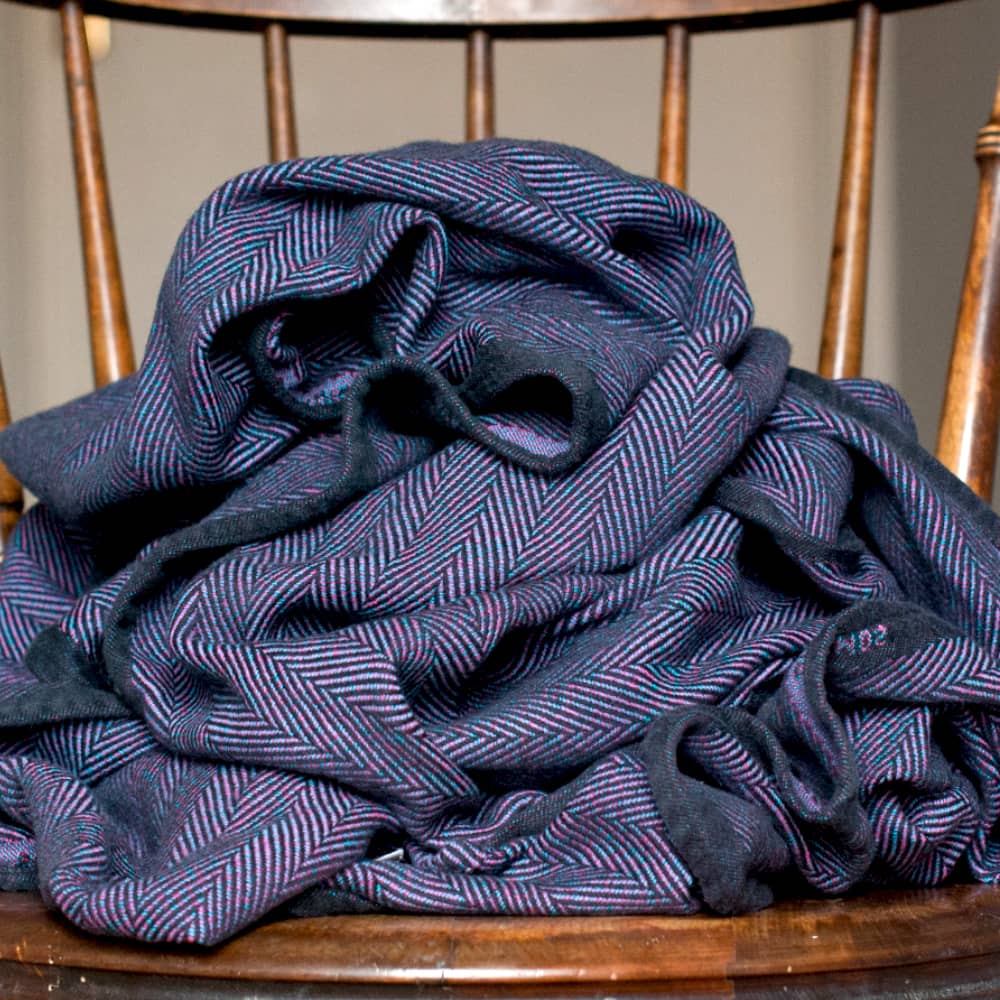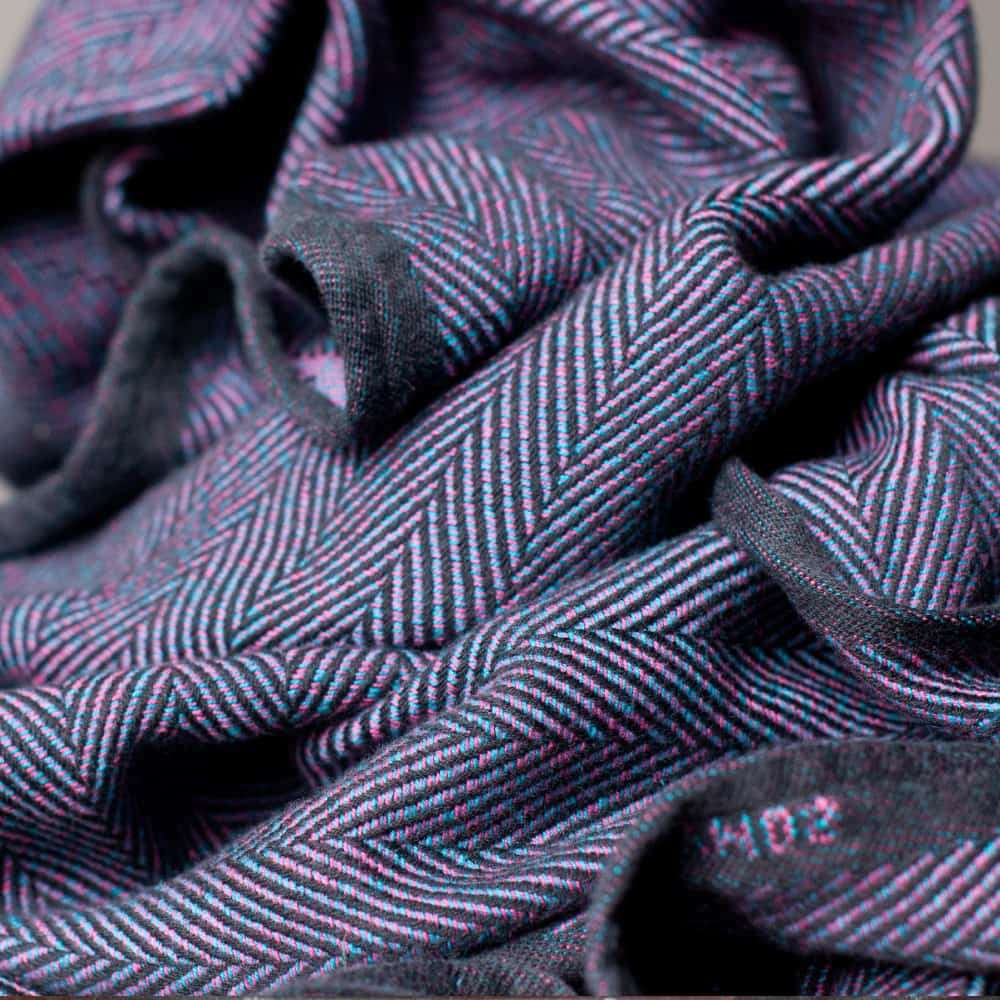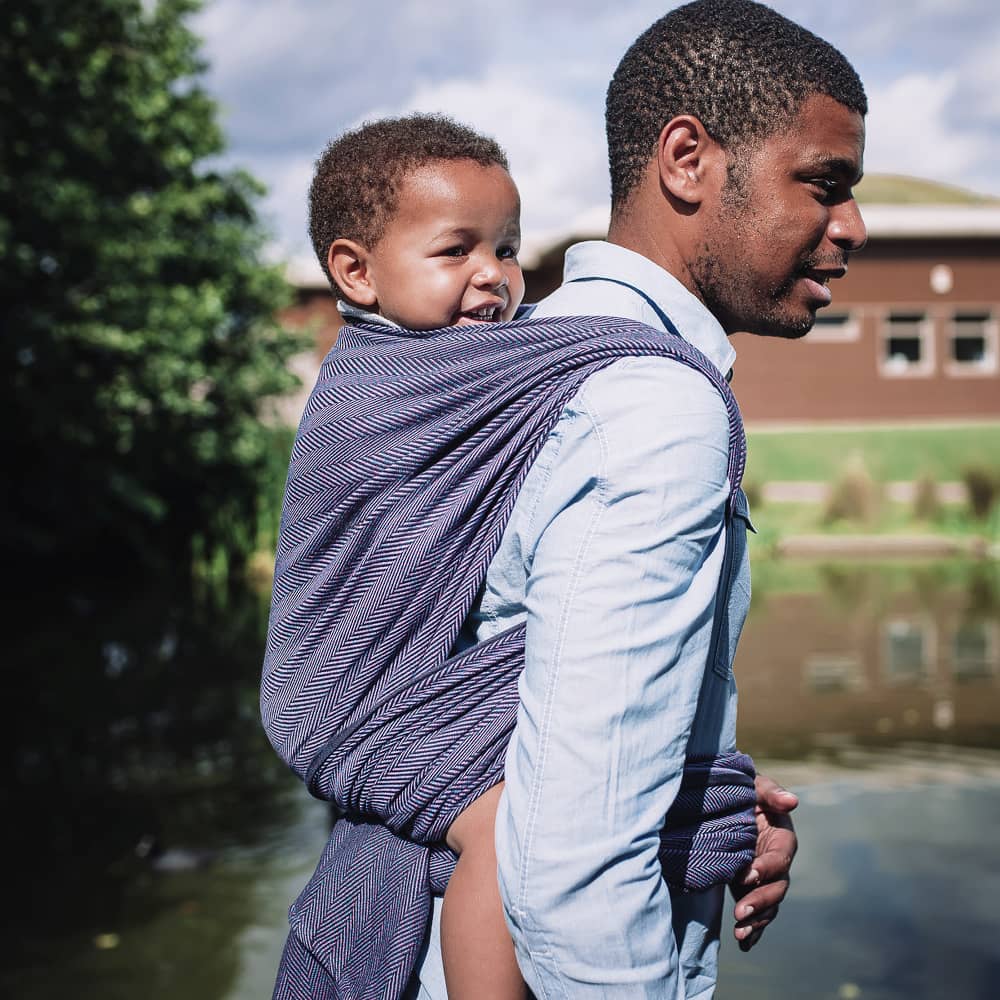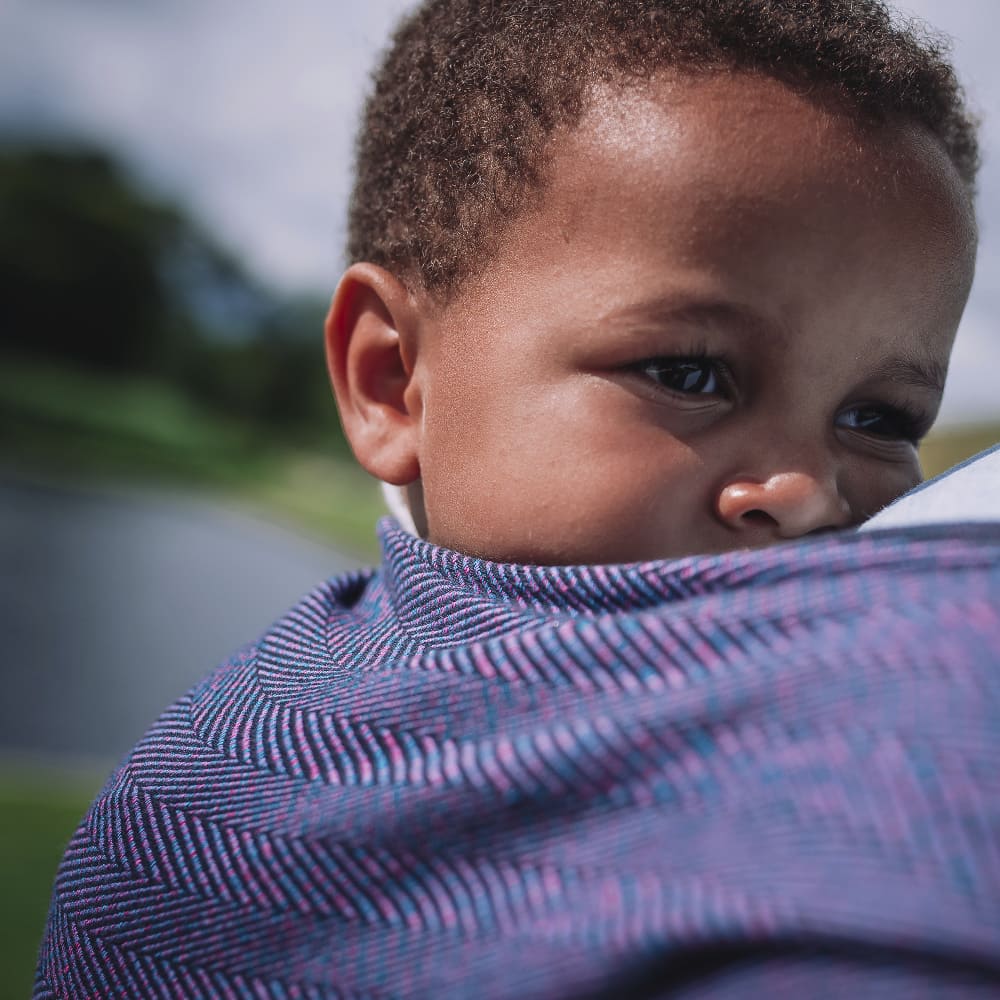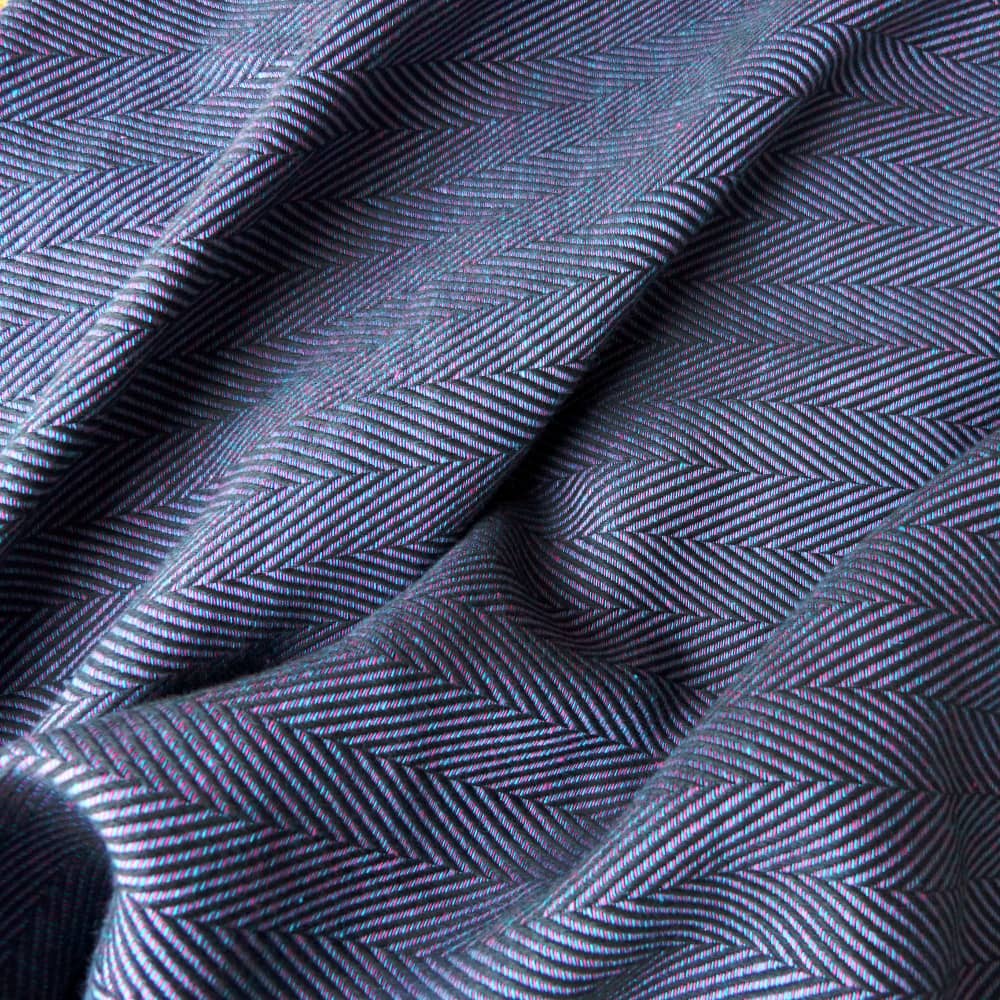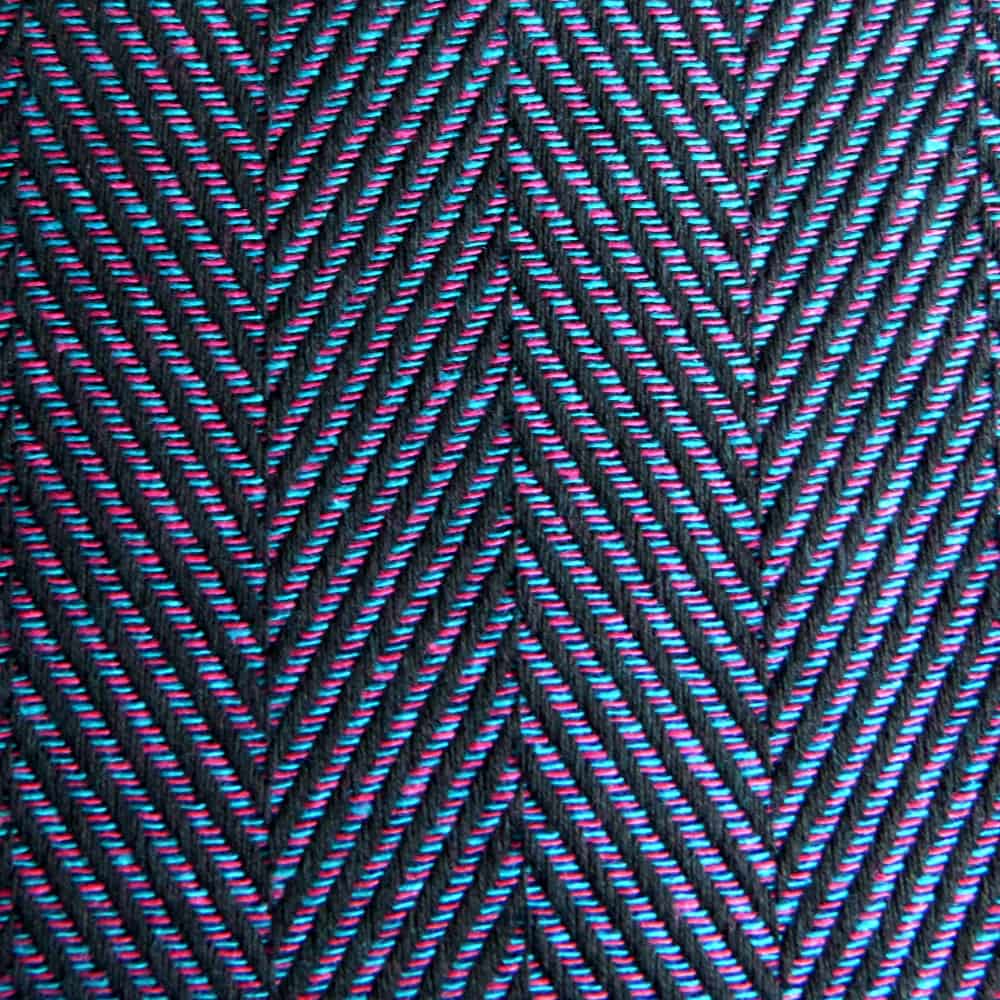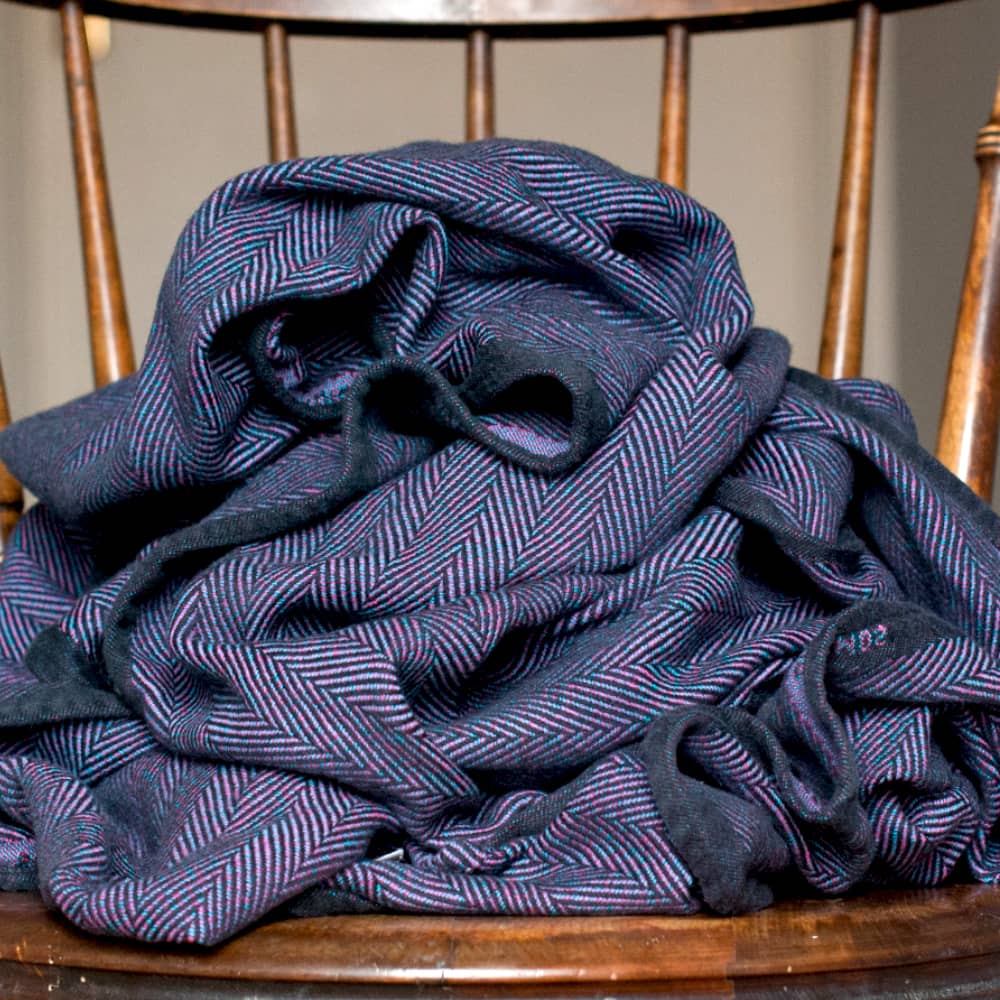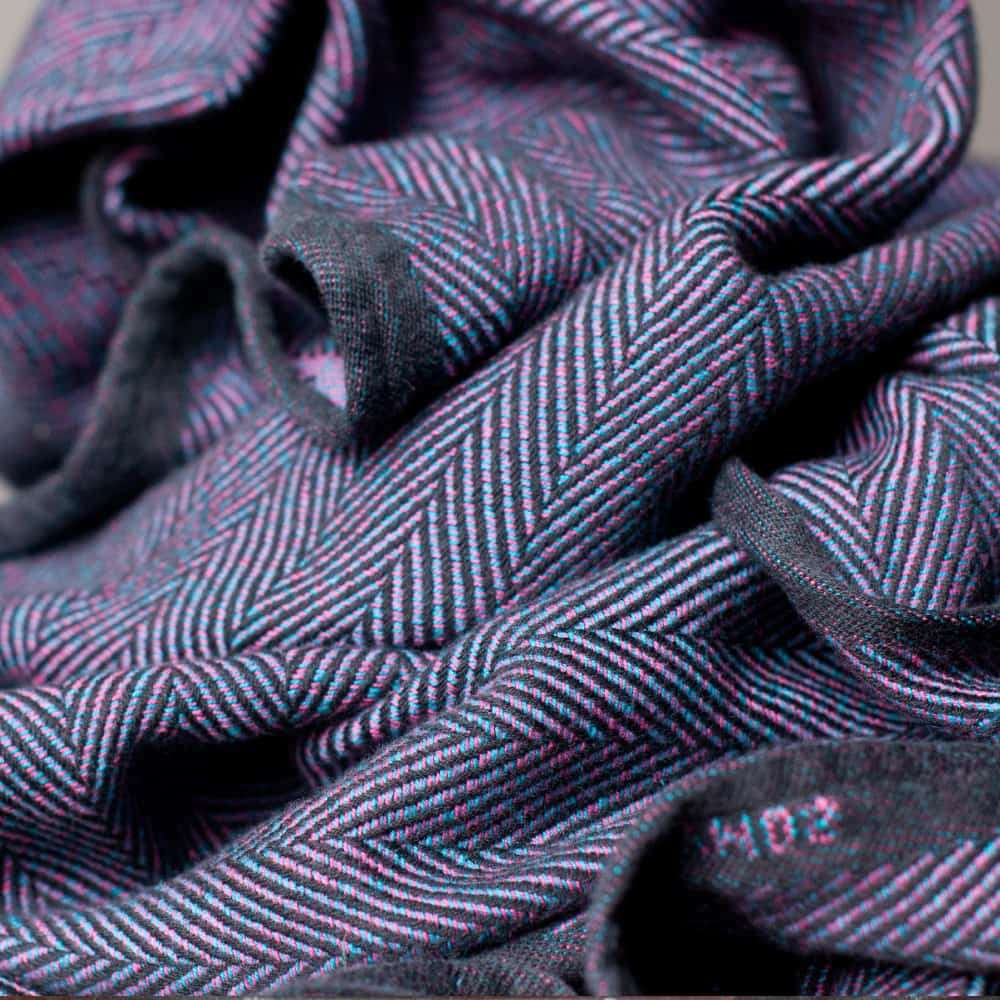 Baby Wrap Sling Lisca Minos, second quality
Description
A very lightweight wrap featuring the Lisca pattern. This time we used anthracite threads for the warp and turquoise and cyclamen for the weft to accentuate the pattern. A particularly fine, soft and supple fabric which is ideal for newborn and for toddlers as well.
Jacquard weave: the patterns are WOVEN into the fabric and not printed on it. The patterns are the same on both sides.
The fabric is particularly tear-proof and has optimal diagonal stretch.
---
Unser Kleiner wiegt nun schon 11 kg und wird immer noch gern im Lisca Minos gebunden. Als er noch sehr klein war, war es anschmiegsam und kuschelig, jetzt ebenfalls, aber nun merkt man bei dem kleinen Brocken nun auch, wie gut das Tuch ihn stützt. Toll zu binden! Zudem lassen sich bei diesem Tuch kleinere Fadenzieher ganz leicht wieder rückgängig machen. Das finde ich sehr gut. Farblich ist es, von weiter entfernt betrachtet, etwas violetter, als es auf den Fotos scheint. Durch das Farbspiel so unterschiedlicher Farben toll kombinierbar.
Lisca Minos ist ein schlichtes, unaufgeregtes, aber edles und wunderschönes Tuch, dass sich beinah zu jeder Kleidung kombinieren lässt. Es ist aus dem Karton heraus weich und anschmiegsam, eignet sich sehr gut für Neugeborene.