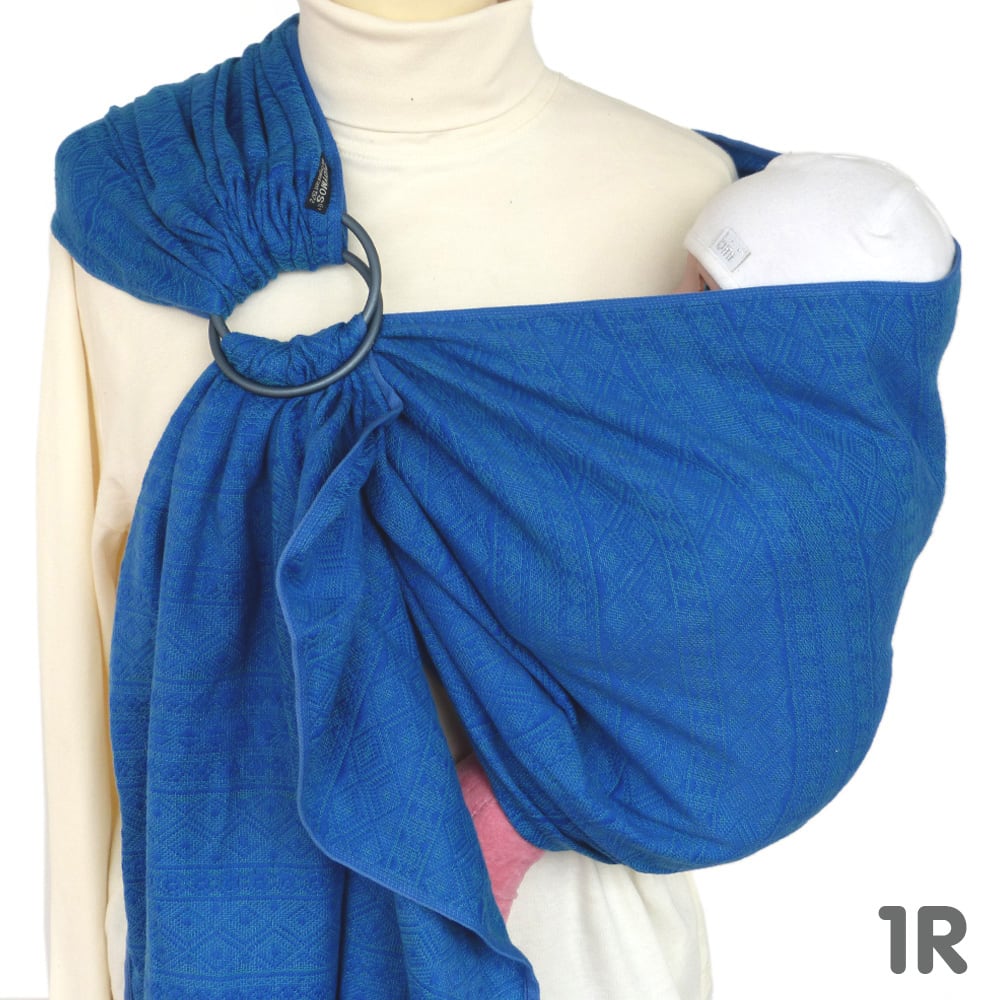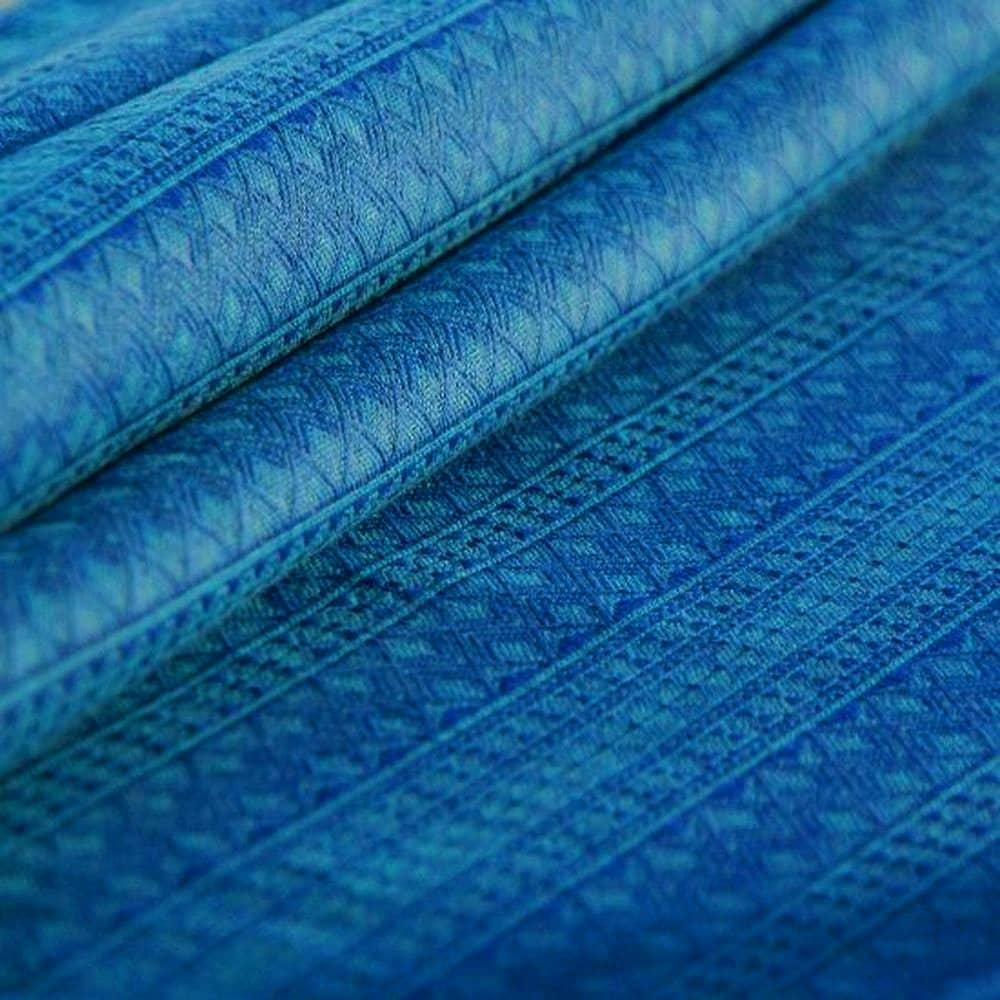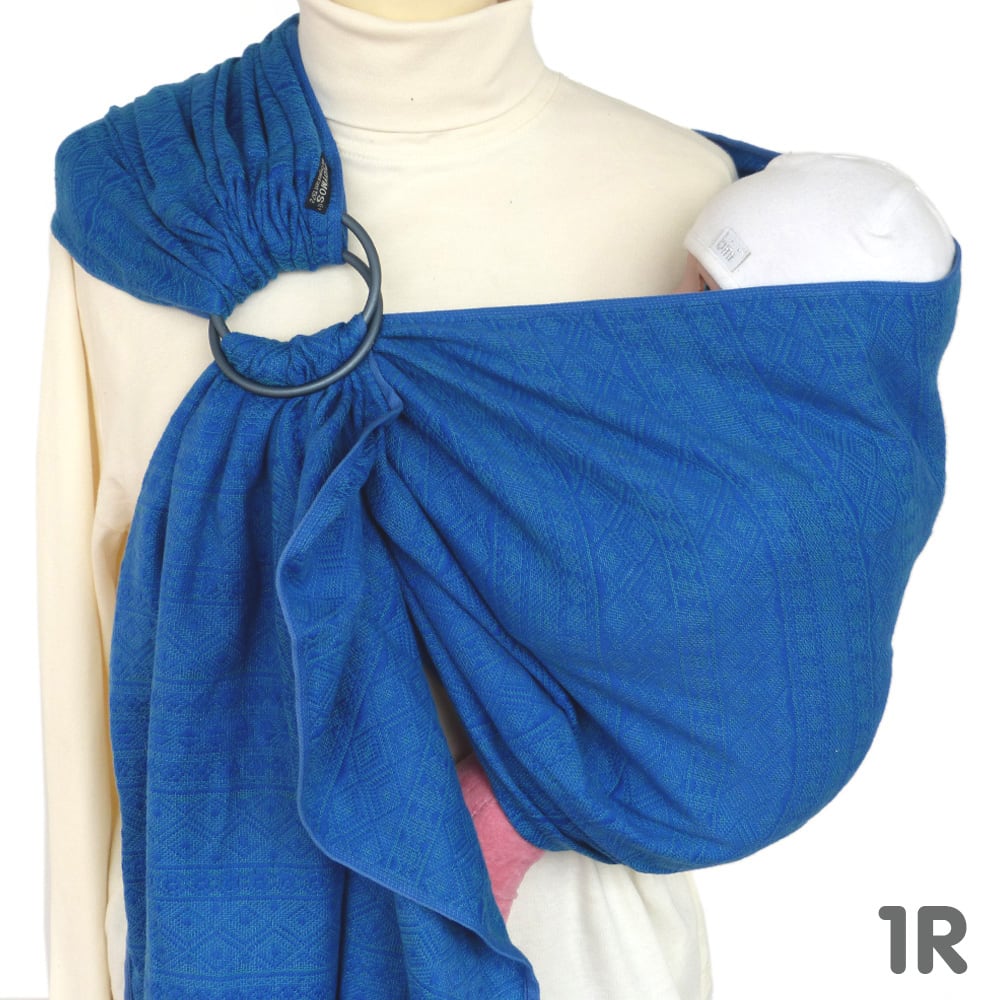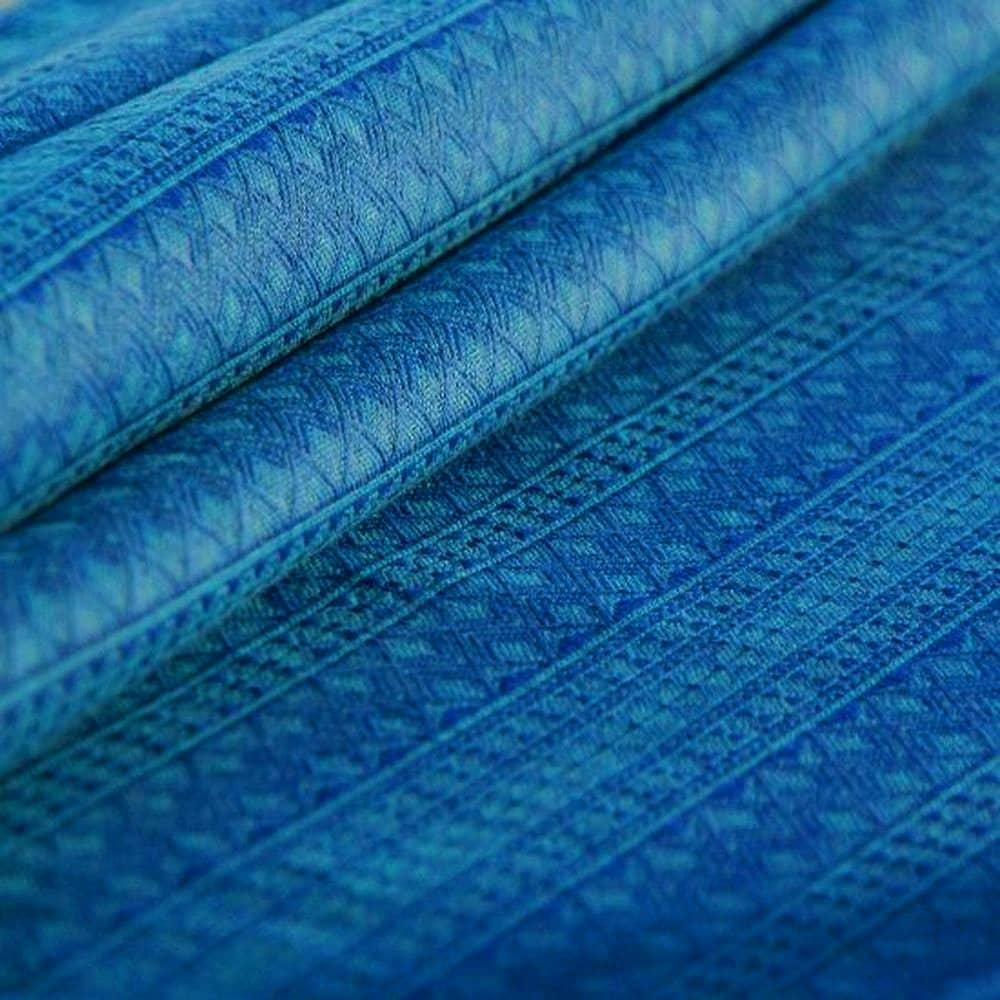 Description
Handy and lightweight, a ring sling for quick and easy use. Available in all Didymos fabrics, colours and patterns.
Available in all Didymos fabrics, colours and patterns and in size 1 R as a standard stock.
DidySling PRIMA Ultramarine
Two-coloured pattern: blue thread for the warp, green thread for the weft, the edges are blue.
The pattern is WOVEN into the fabric and is the same on both sides, the colours are reversed.
Click here to read our detailed care instructions.
Material & properties
Age of child: from birth
Color: Blue, Green
Different Edges: Yes
Material: 100 % Organic Cotton
Surface weight: 210 g/m²
Vegan: Vegan

Washing & care instructions
Washable: Max. 60°C, Gentle Cycle, Low Spin Speed

Please follow our DIDYMOS Care Tips to make your DIDYMOS model last for many years.
---
Der Prima Ultramarin Sling war ein Einstieg in die Tragetuchwelt. Die Farbe ist super schön und leuchtend, das Tuch lässt sich sehr leich festziehen und da rutscht nichts.
Bei uns wohnt der Sling als gefaltete Version. Super angenehm zu tragen und gerade für kurze Wege praktisch.
Suitable Products
Suitable Products
DidySling Prima Alpen Glacier Size 1R
Ringsling, convenient and quick to put on, fully adjustable and well suited for any user. Manufactured with the same fabrics that are used for creating the DIDYMOS wraps. Available in size 1R, the gathered "shoulder style" as a standard. DidySling Prima Alpen Glacier features the richness of the Prima pattern in shades of beautiful blues and greens. Made from organic cotton and dyed with non toxic dyes, it is absolutely free from any harmful substances. Prima Alpen Glacier is as soft as all Prima wraps and a bit fluffy. It has a slightly grippy texture that is ideal to hold knots and rings firmly in place whether you wear a newborn or an infant. It is suitable to carry babies of all ages and stages, for wearers of all shapes and sizes.
Backpack Prima Ultramarine
Looking for a unique backpack that holds your DIDYMOS Wrap Sling, DidySling or Didy Meh-Dai (DidyTai)? Then you will love our functional little backpacks that are made from the same beautiful organic fabrics as the DIDYMOS Baby Wrap Slings. They measure 35 x 28 cm and are designed to hold your baby carrier or other useful things that you need when you go to the market, the beach or around the world. They are available in many DIDYMOS colours and patterns..
Doll Sling Prima Ultramarine
Doll Sling - makes a perfect gift for an older sister or brother. or, for grown-ups, a beautiful shawl as well. The doll sling is only half as wide as the baby wrap sling. Length abt. 320 cm.