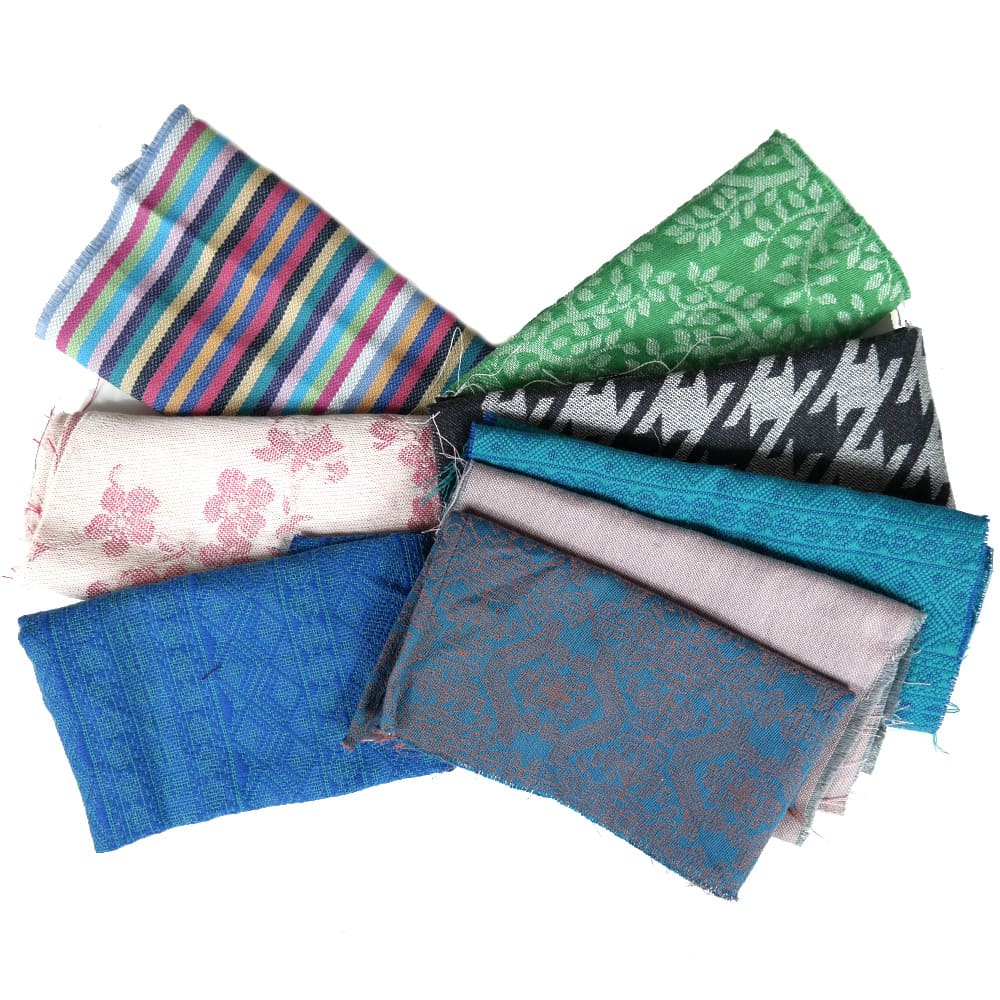 Wrap Scraps Many Small Pieces
Description
You love sewing, needlework or upcycling of all kinds? We've got the fabric scraps and leftovers that you need for your crafts and projects.
We browsed through our collection of fabric scraps that are left over from the manufacture of our wraps and carriers to put together little bundles of fabric scraps of different colours and sizes - small ones and larger ones.
Abt. 10 scraps per bundle, weight per bundle abt. 300 g.
Suitable Products
Suitable Products
Happy Scraps
Large pieces of wrap fabric leftovers! Perfect for your needlwork, sewing and DIY projects.