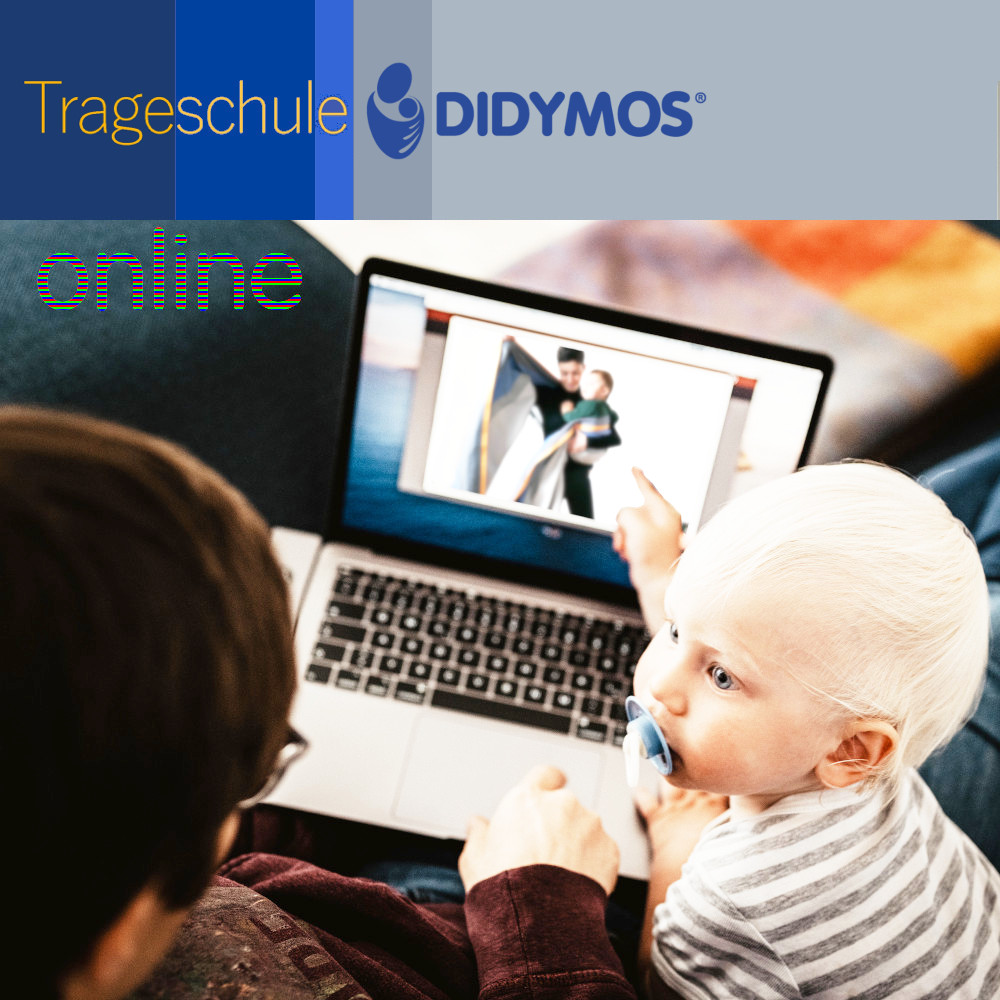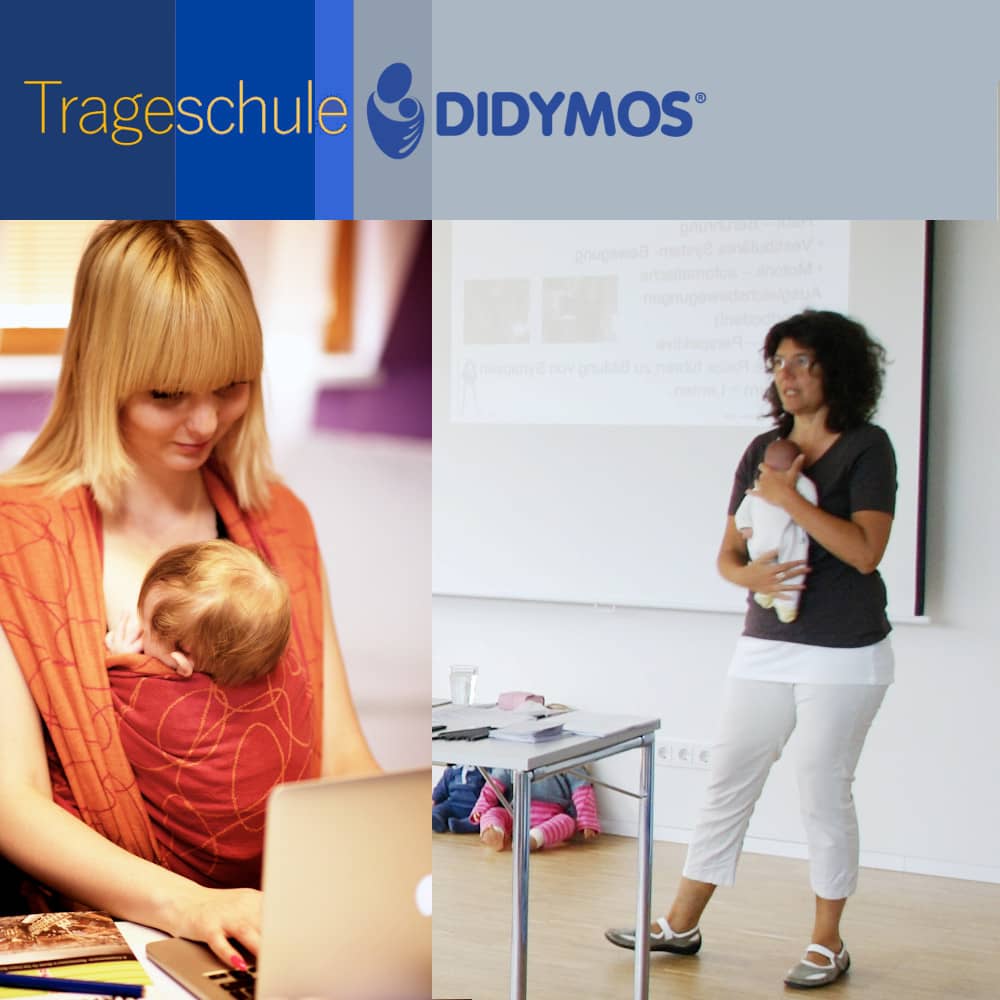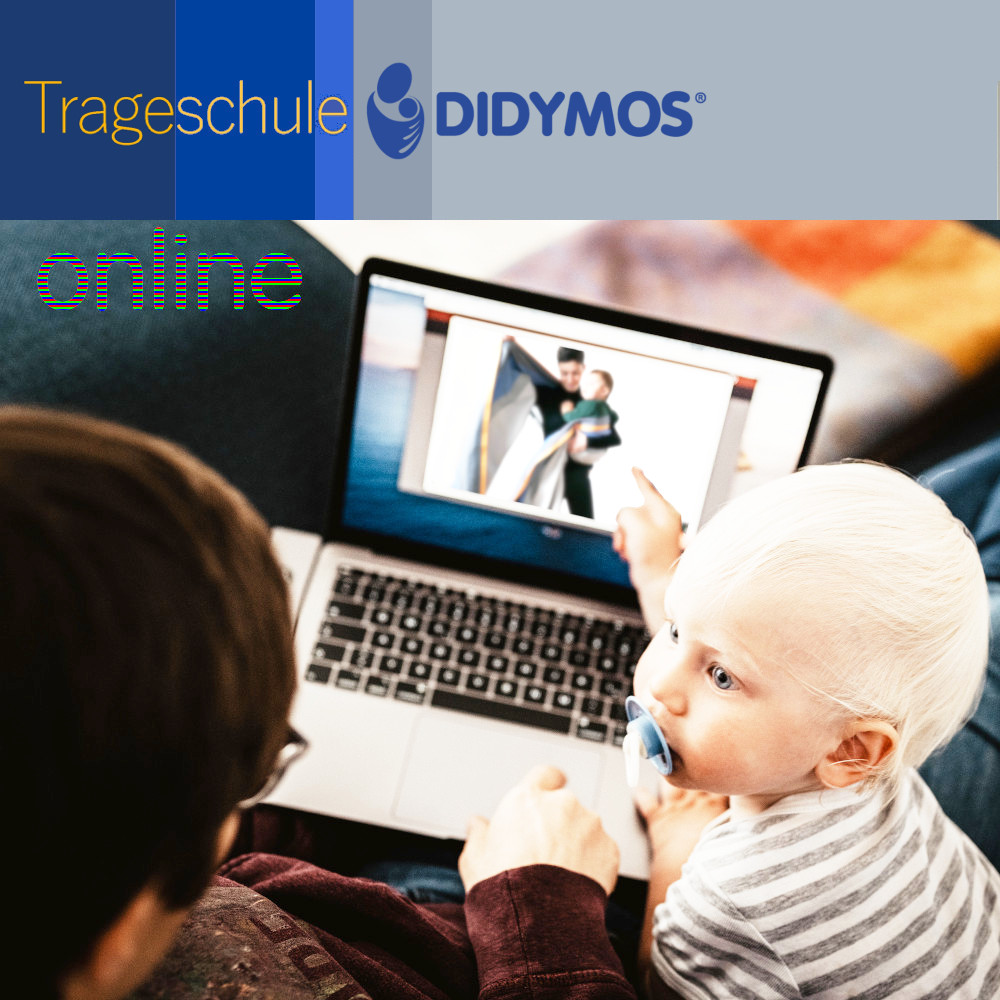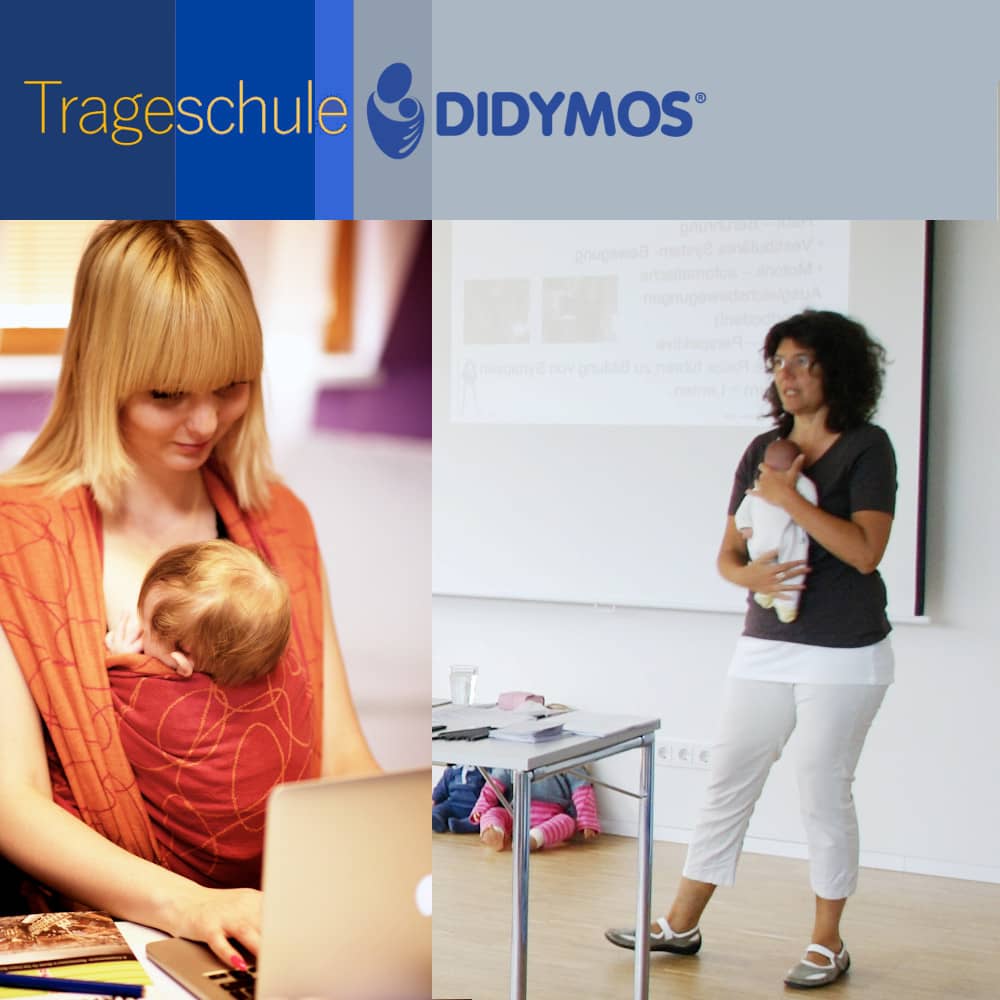 Online-Ausbildung zur DIDYMOS Trageberaterin 14.07.2023
Description
Dieser Kurs findet nur online statt!
(Videoprüfung und -anleitung)

Die Ausbildung richtet sich an Fachpersonen wie Hebammen, Kinderkrankenschwestern, Stillberaterinnen, Familienbegleiterinnen etc. aber auch trageerfahrene Mütter und Väter, die nicht nur das "Wie" des Babytragens gerne anderen vermitteln, sondern auch fundiertes Hintergrundwissen dafür möchten.
Wir vermitteln Euch an zwei Tagen unter anderem die folgenden Inhalte:
Theorie und Praxis des Tragens
Alle gängigen Bindeweisen
Historie und Warum ein Baby noch in der Steinzeit lebt
Anatomie und Physiologie
Einfluss des Tragens auf die Entwicklung
Tragen von zarten Neugeborenen und Babys mit besonderen Bedürfnissen
Tragen von Kindern mit besonderen Pflegeanforderungen

Im Preis enthalten sind ein DIDYMOS-Babytragetuch Gr. 6 und ein DidyKlick zum Vorführen, Stoffmuster, ein ausführliches Skript, Dokumentation per Link zur Verwendung für eigene Unterlagen, das Zertifikat.
Referentinnen:
Eva Vogelgesang IBCLC, EFNB, Trageberaterin, Fachkinderkrankenschwester auf der Neonatologie - Kinderintensivstation des Klinikums Saarbrücken und Anna Hoffmann, Trageberaterin
Der Kurs findet am 14.07. und 15.07.2023 von 9-18 Uhr statt.
Vor Kursbeginn erhaltet Ihr Unterrichtsmaterial, damit Ihr schon vorher üben könnt und einen Link für den Zugang zum Kurs. Für die Teilnahme empfehlen wir einen PC oder Tablet mit Kamera (unbedingt) und Mikrofon für die gemeinsamen Übungen. Eine Teilnahme am Smartphone ist auch möglich, aber wegen des kleinen Displays nicht zu empfehlen.

Nach dem Kurs erhaltet Ihr eine Teilnahmebestätigung, ein Zertifikat zur Didymos-Trageberaterin erhaltet Ihr nach einer Videoprüfung.

Bitte beachtet:
Aus organisatorischen Gründen können wir pro Person nur eine Anmeldung annehmen. Wir benötigen vor Kursbeginn und mit der verbindlichen Buchung die vollständige Anschrift und den Namen der Teilnehmer*innen.
Wir bitten hierfür um Euer Verständnis.
Suitable Products
Wooden Animal Set
Natural toy figures crafted from beech wood. Perfect to illustrate babywearing. Creative, imaginative and meaningful.