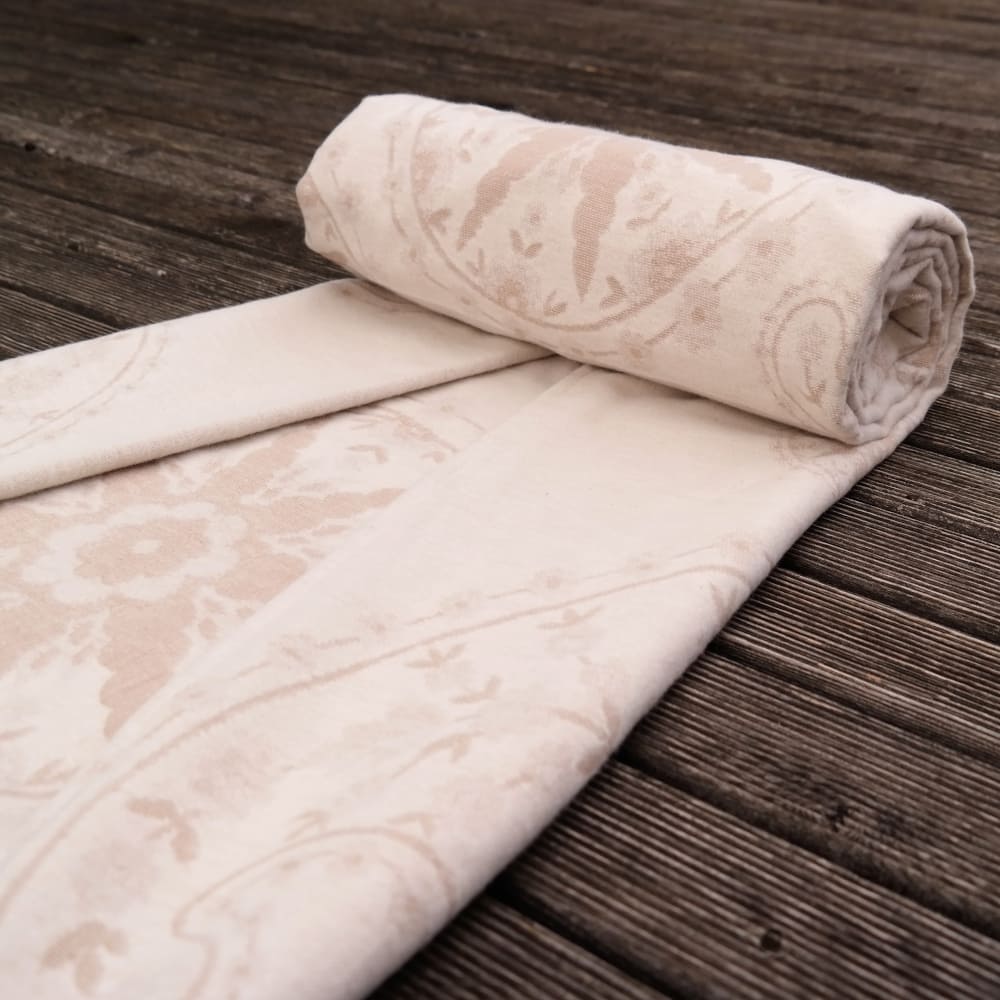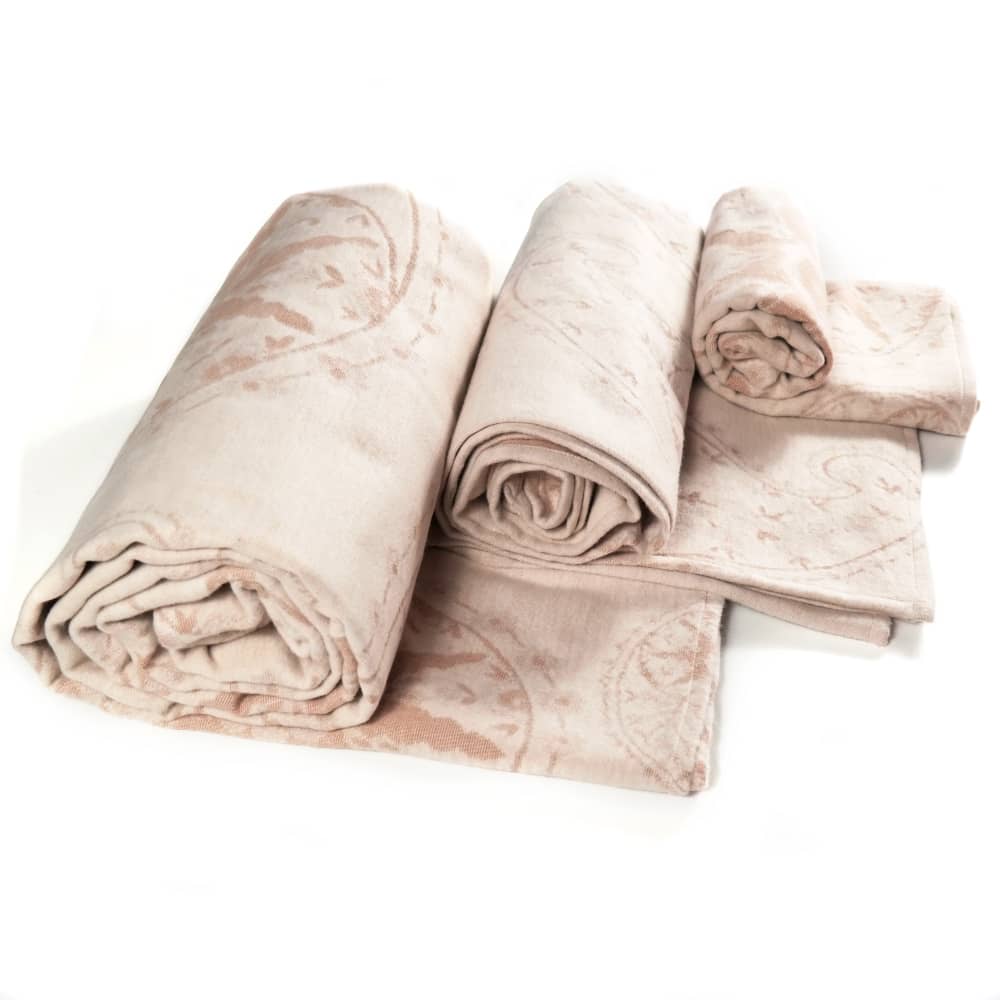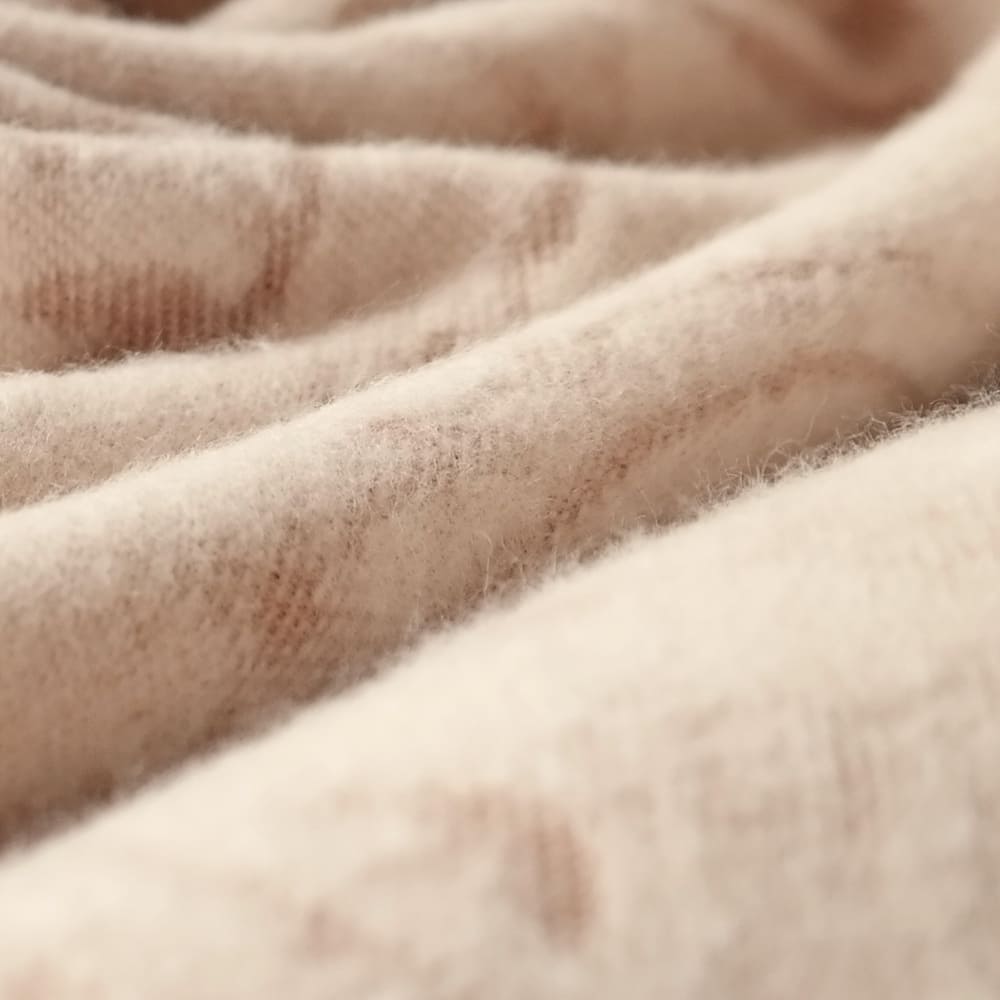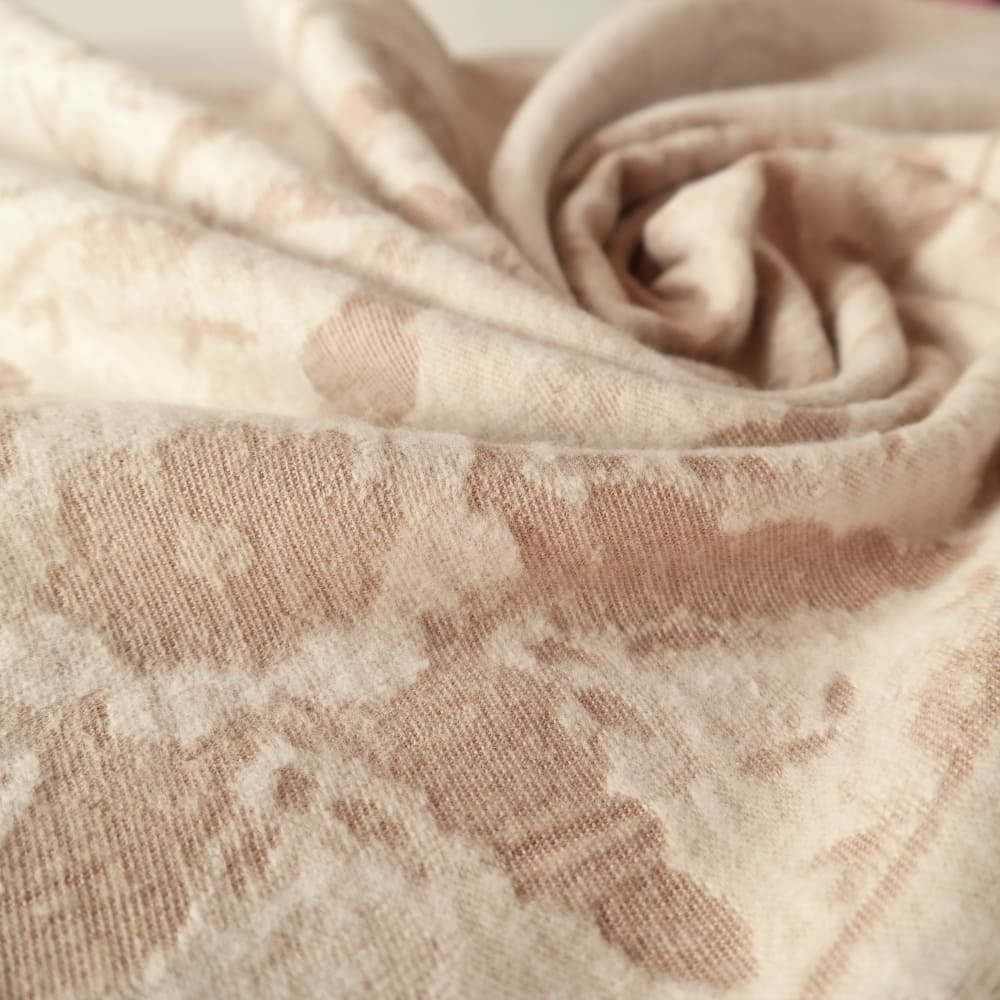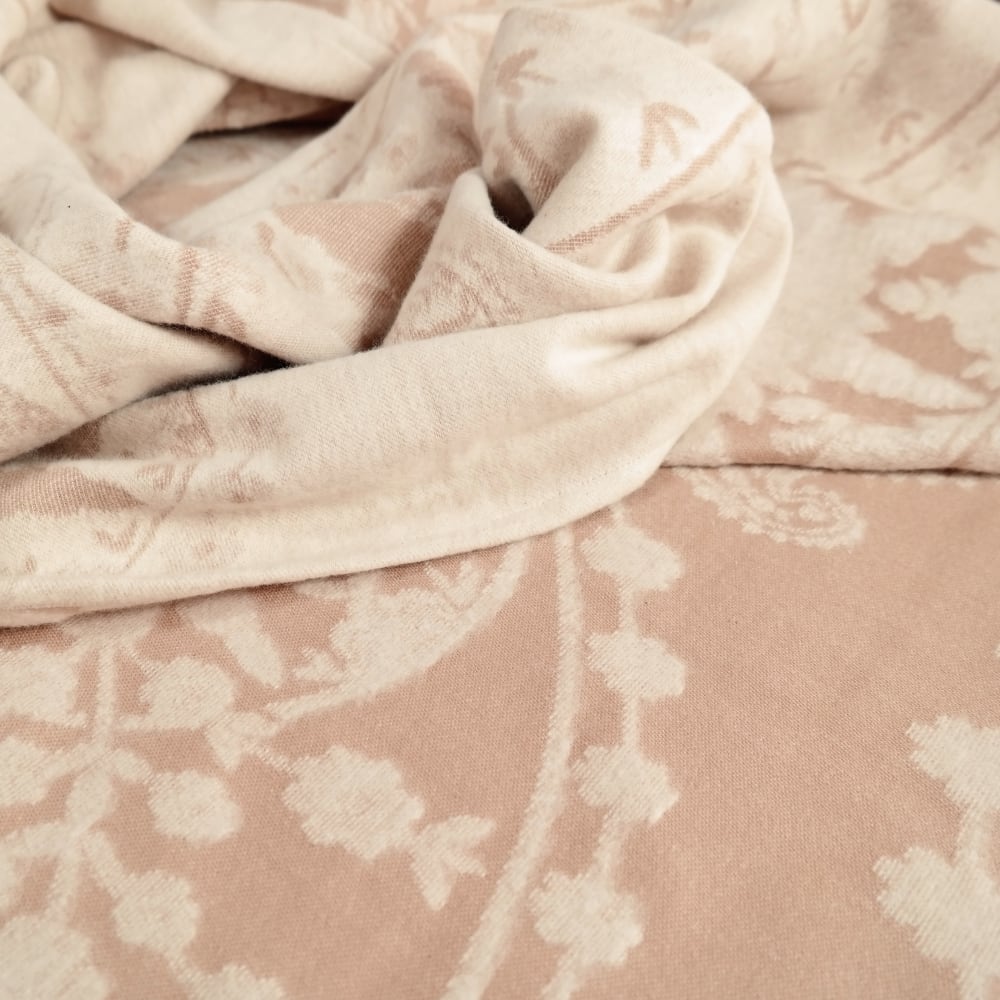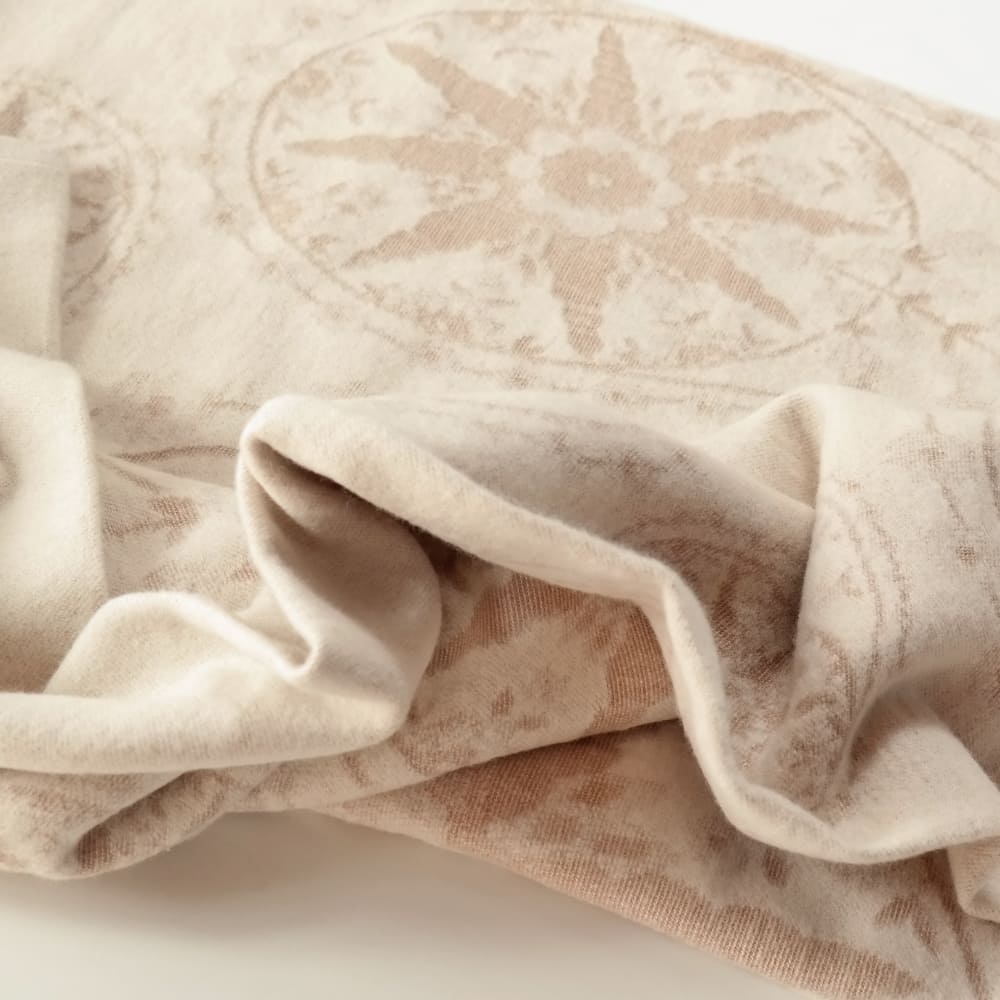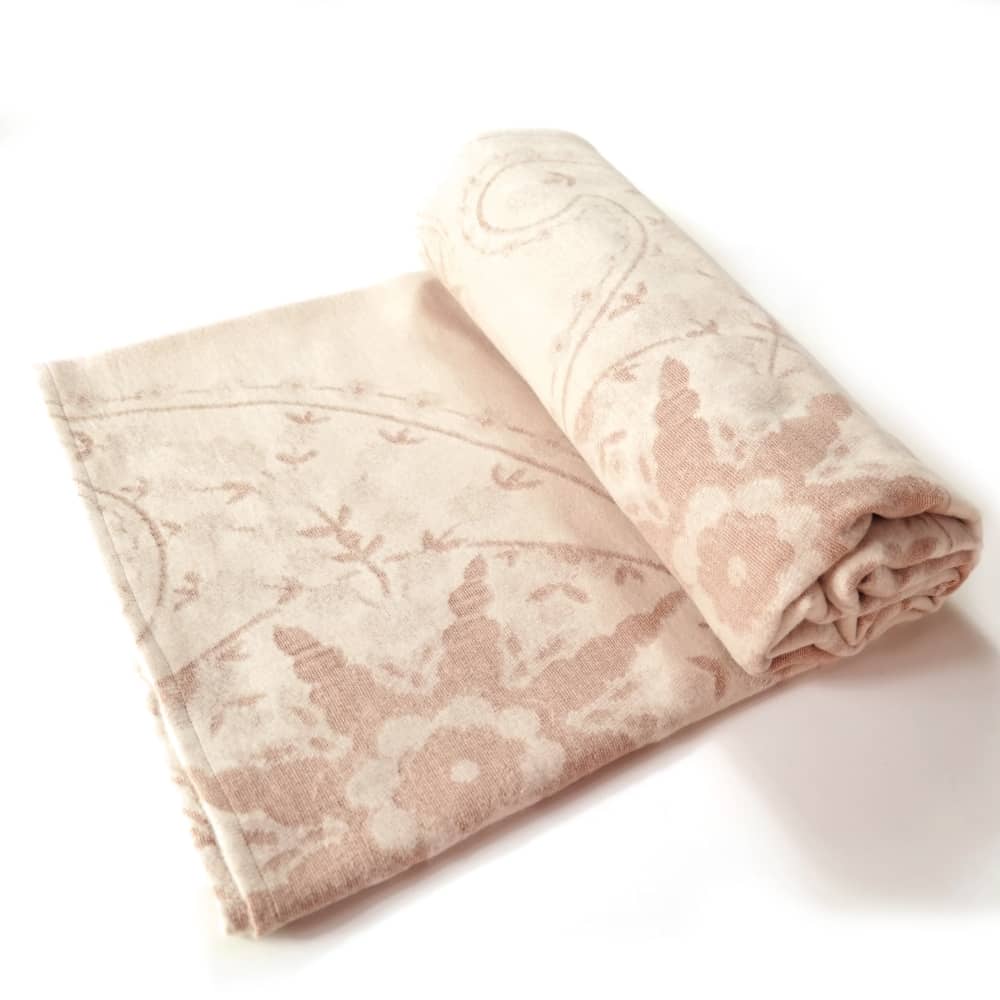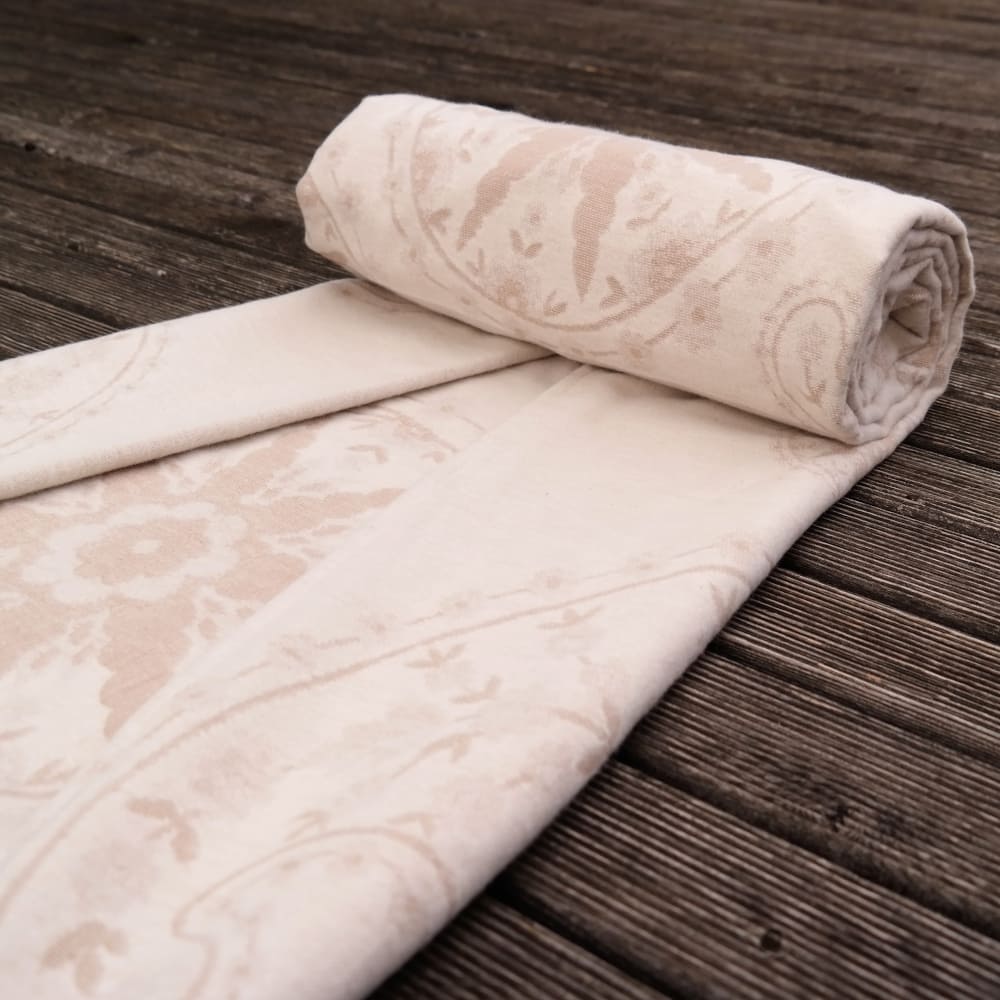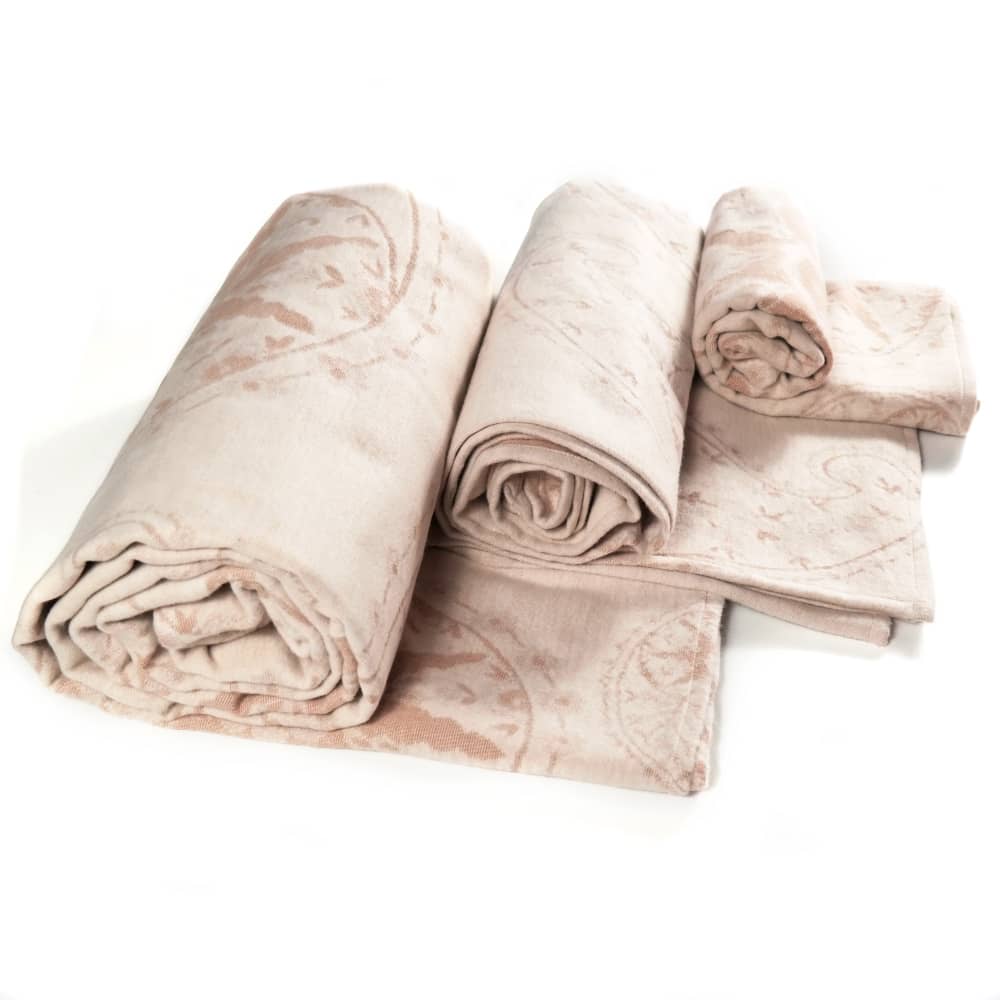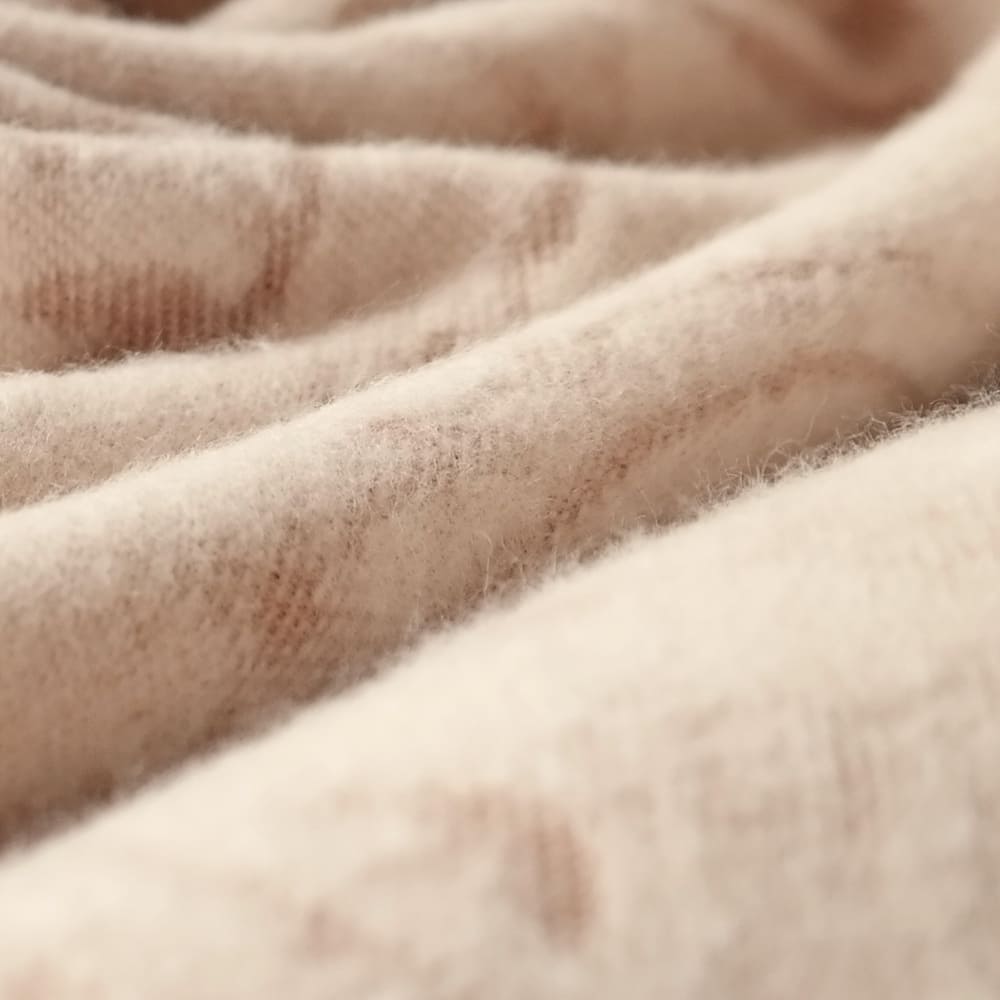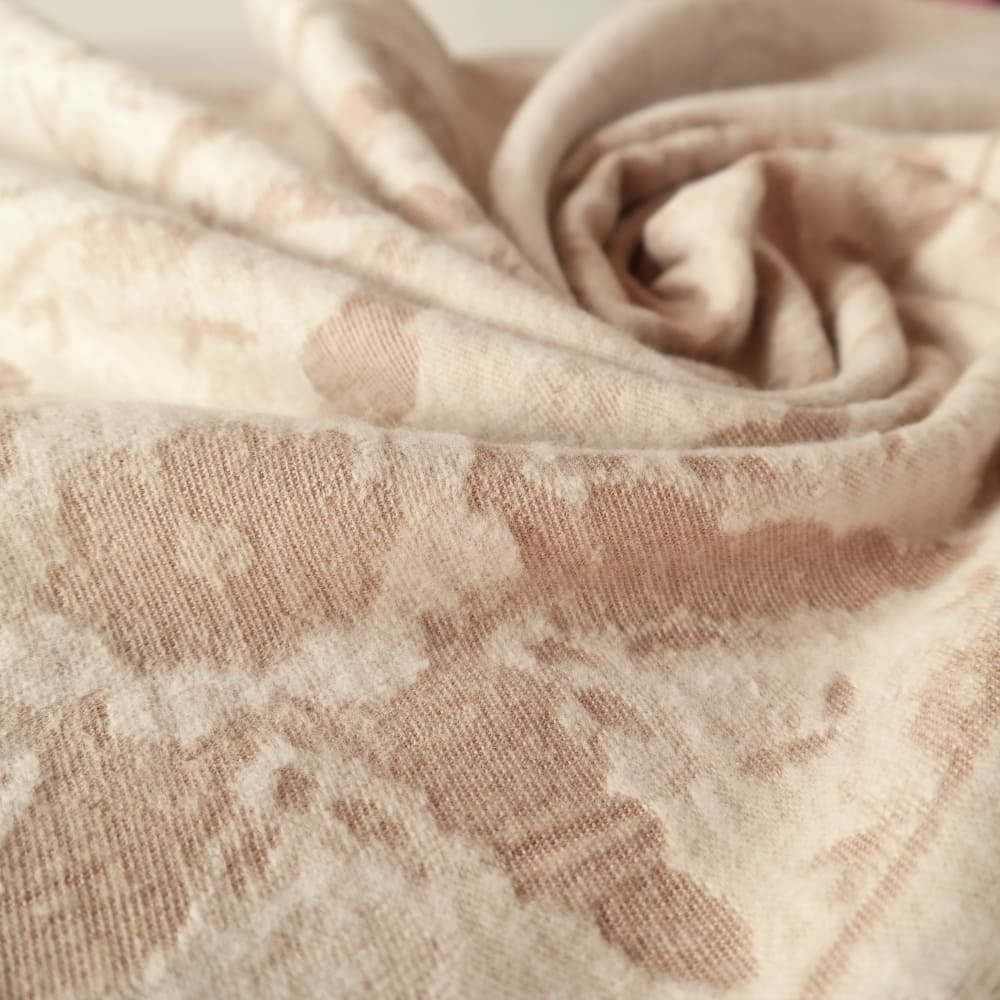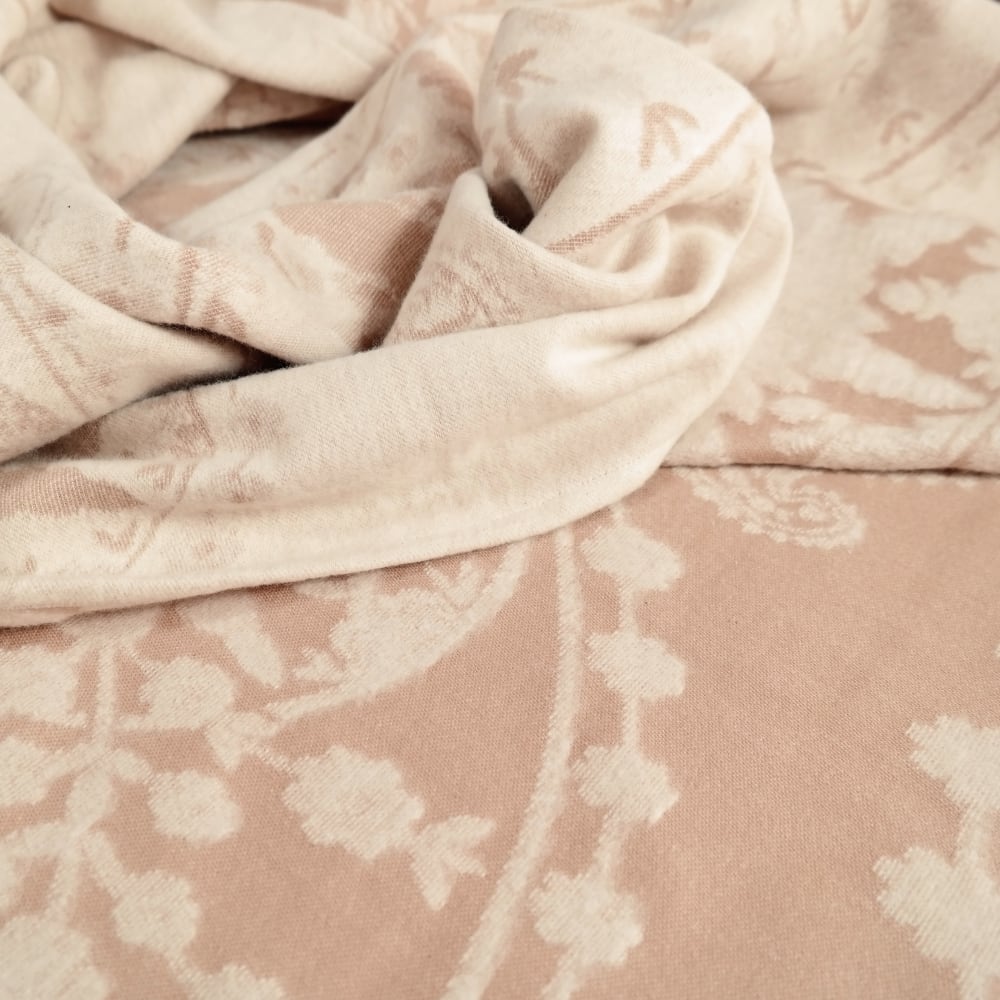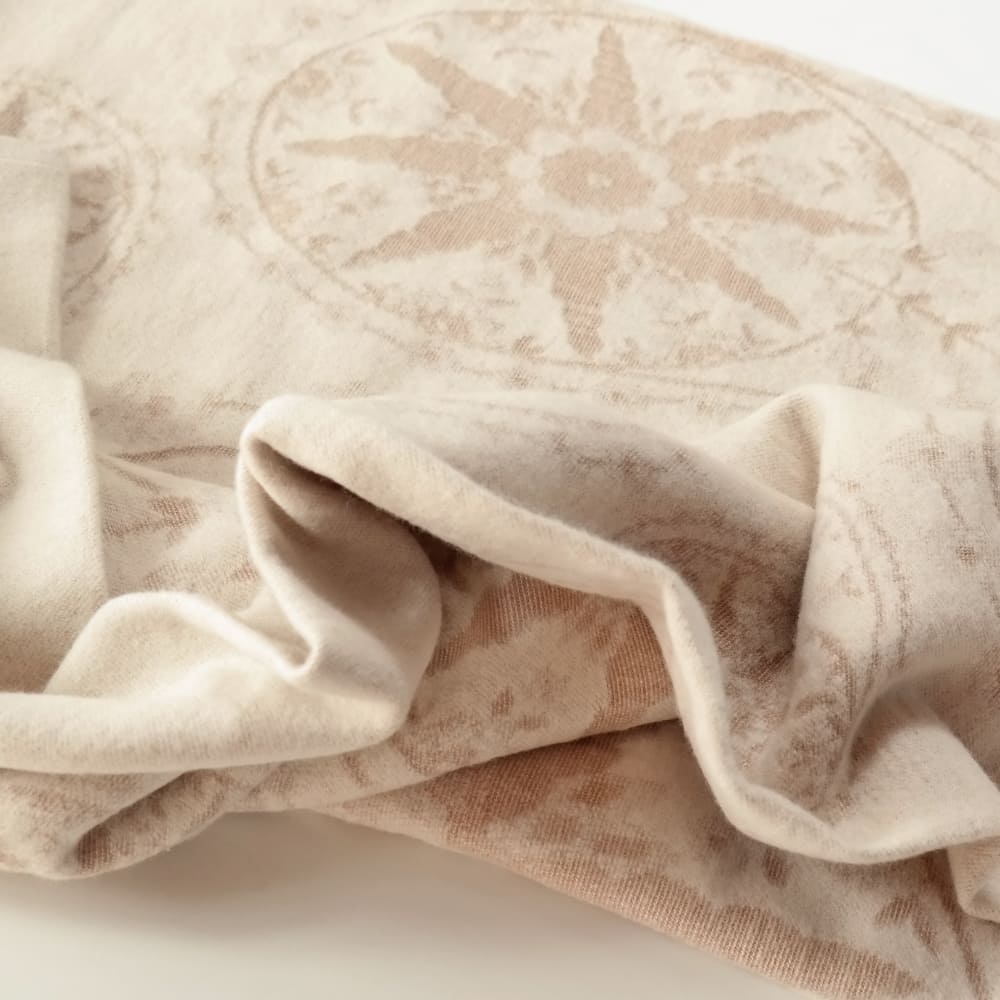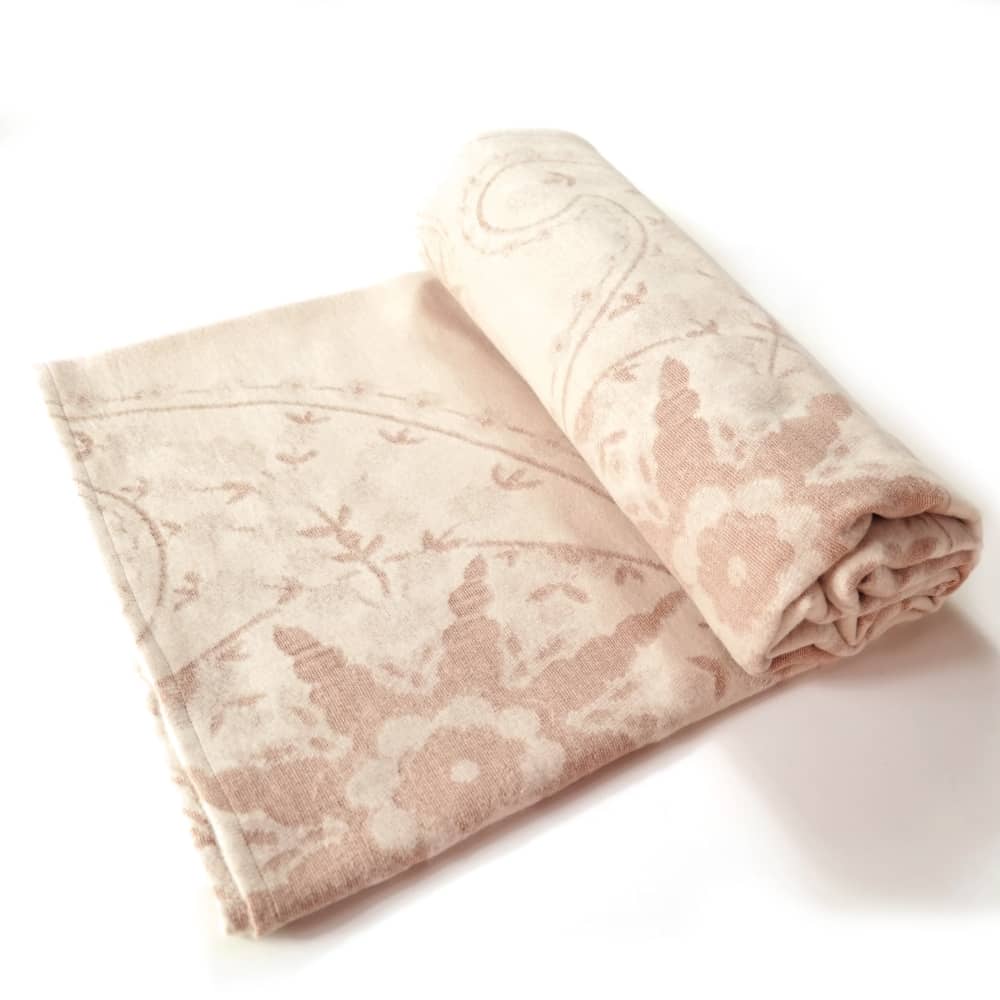 Blanket Meraviglia Crema Brushed
Description
Exquisitely soft blanket providing a wonderful feeling of coziness and protection.
Flannel soft, these beautiful blankets are manufactured from our brushed cotton wraps. Woven from best organic cotton, they are cozy and soft with an amazing flannel feel that you will adore. This incredible softness is a result of the fabric being brushed after weaving creating a particulary fluffy surface and fleecy touch.
Jacquard woven, our Meraviglia Brushed wrap fabrics are cuddly soft yet dense and durable. They will last for years if cared for properly.
Meraviglia Crema Brushed is all in monochrome off-white, the creamy tone adding to the feel of warmth and cosiness.
A wonderful blanket, suited for many purposes: use it as an additional cover, for swaddling, comforting or cuddling, for your little ones for playtime, as a plaid for the whole family.
Available in the following sizes:
Size 1: Baby blanket 70x70 cm
Size 2: Baby blanket 70x100 cm
Size 3: Plaid or family blanket 140x200 cm
Size 4: Playtime blanket, square 140x140 cm
A blanket that will be loved for years and years to come, it makes also a great gift for many occcasions.
Washing & care instructions
Washable: max. 30°C, Gentle Cycle. Do NOT tumble dry

Please follow our DIDYMOS Care Tips to make your DIDYMOS model last for many years.
Suitable Products
Suitable Products
Blanket Meraviglia Grigio Brushed
Wonderful, super soft blanket: great for cuddling and swaddling, for sleeping and playtime. Woven from best organic cotton, brushed to exquisite softness.