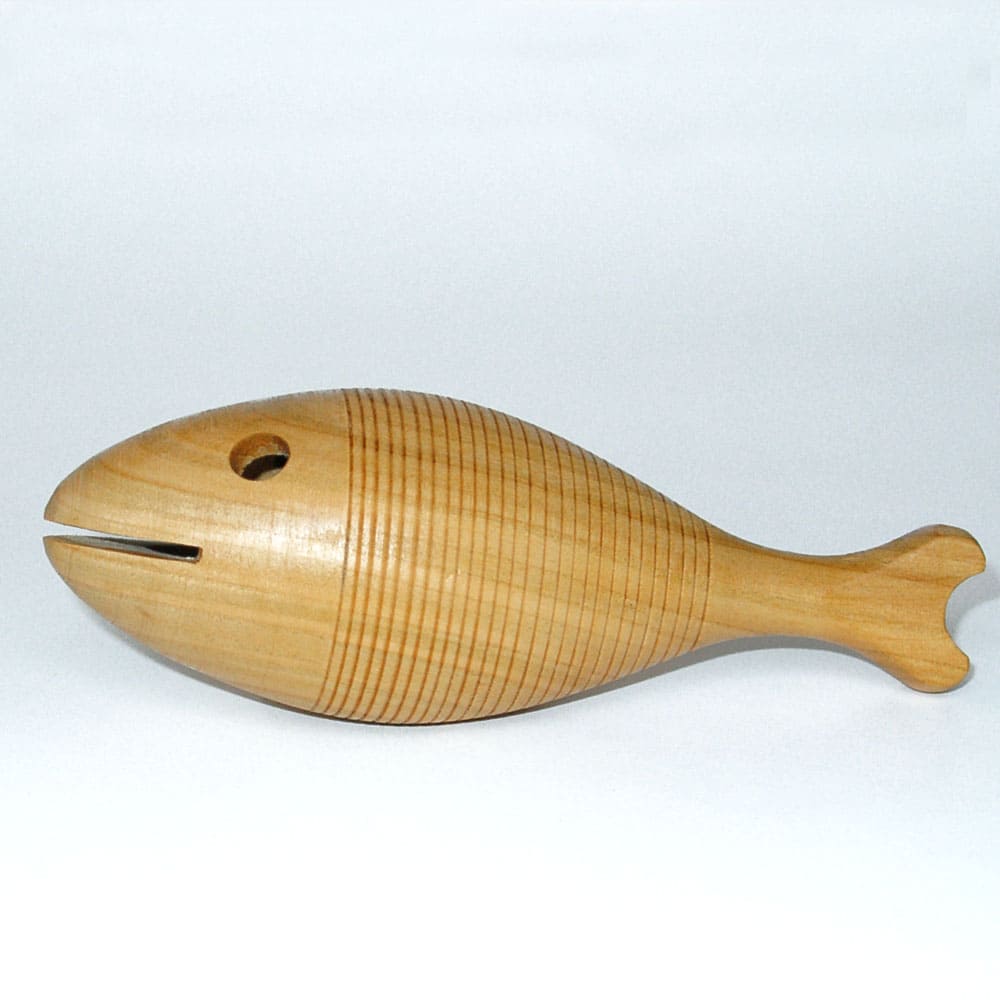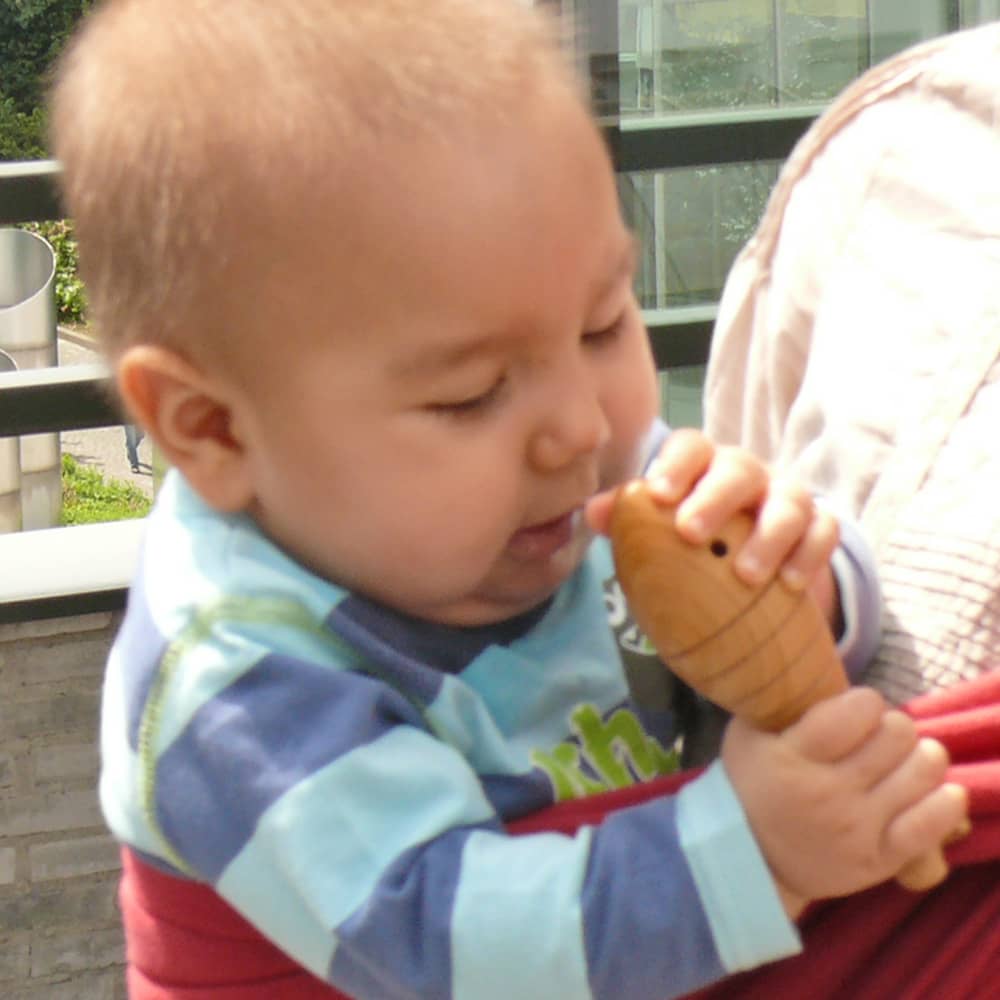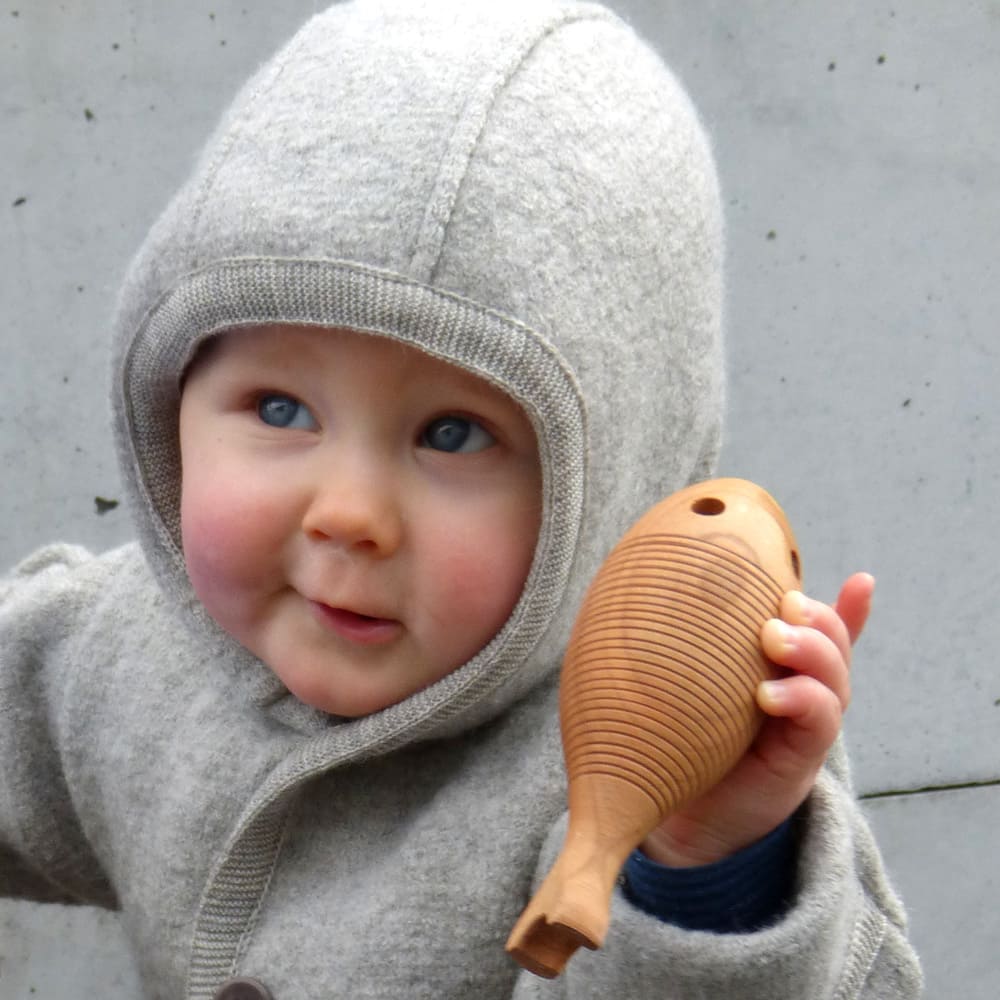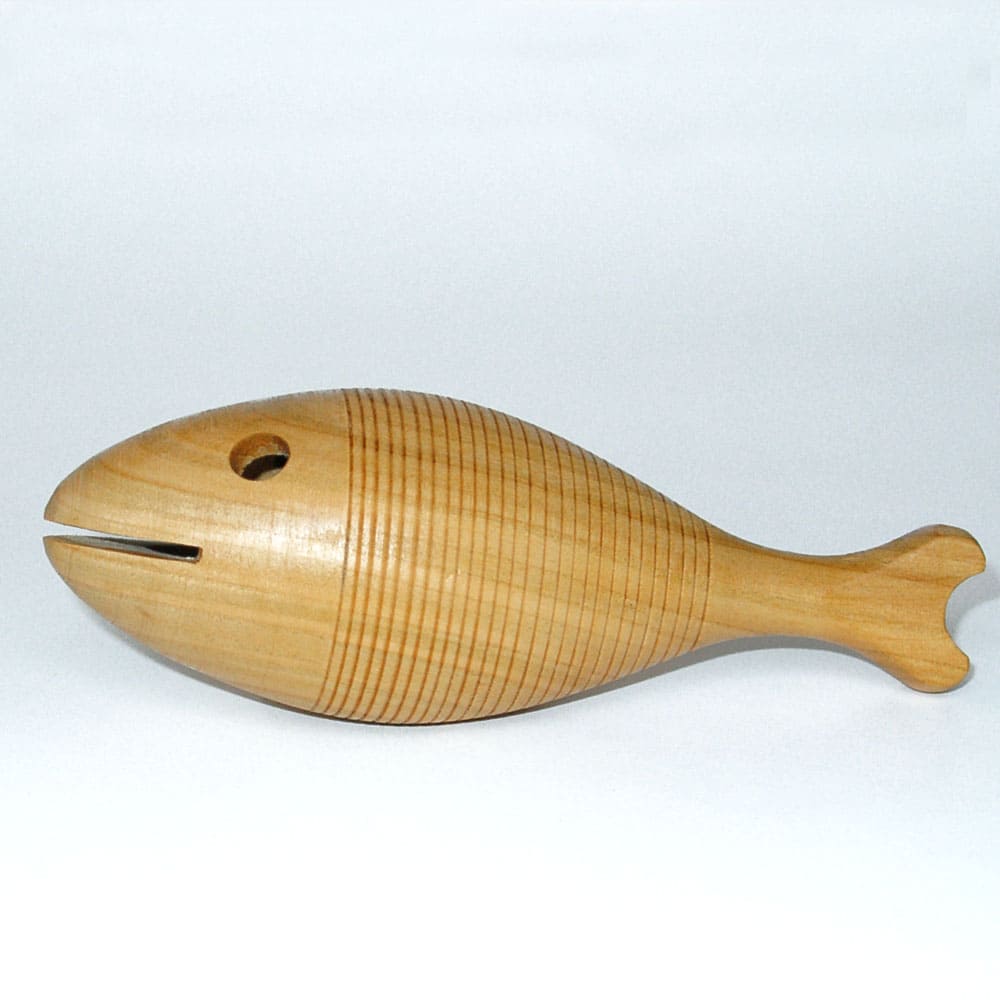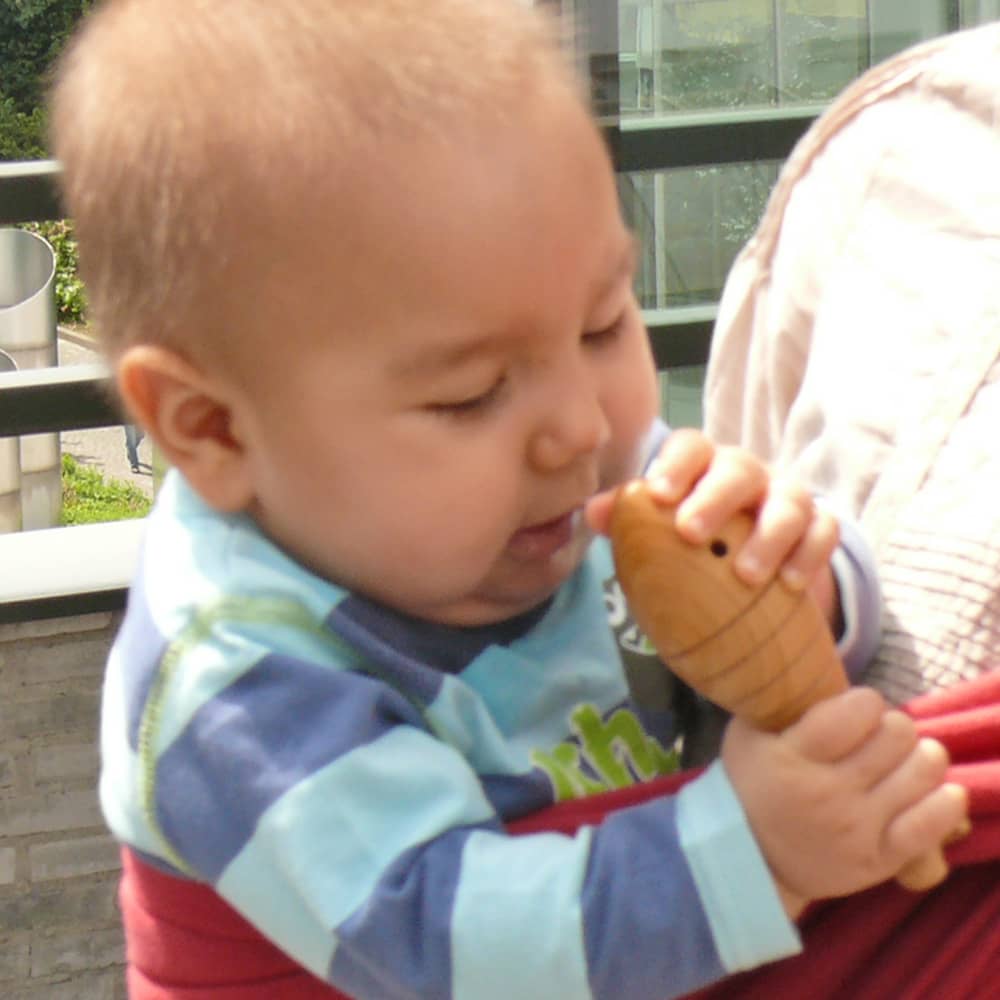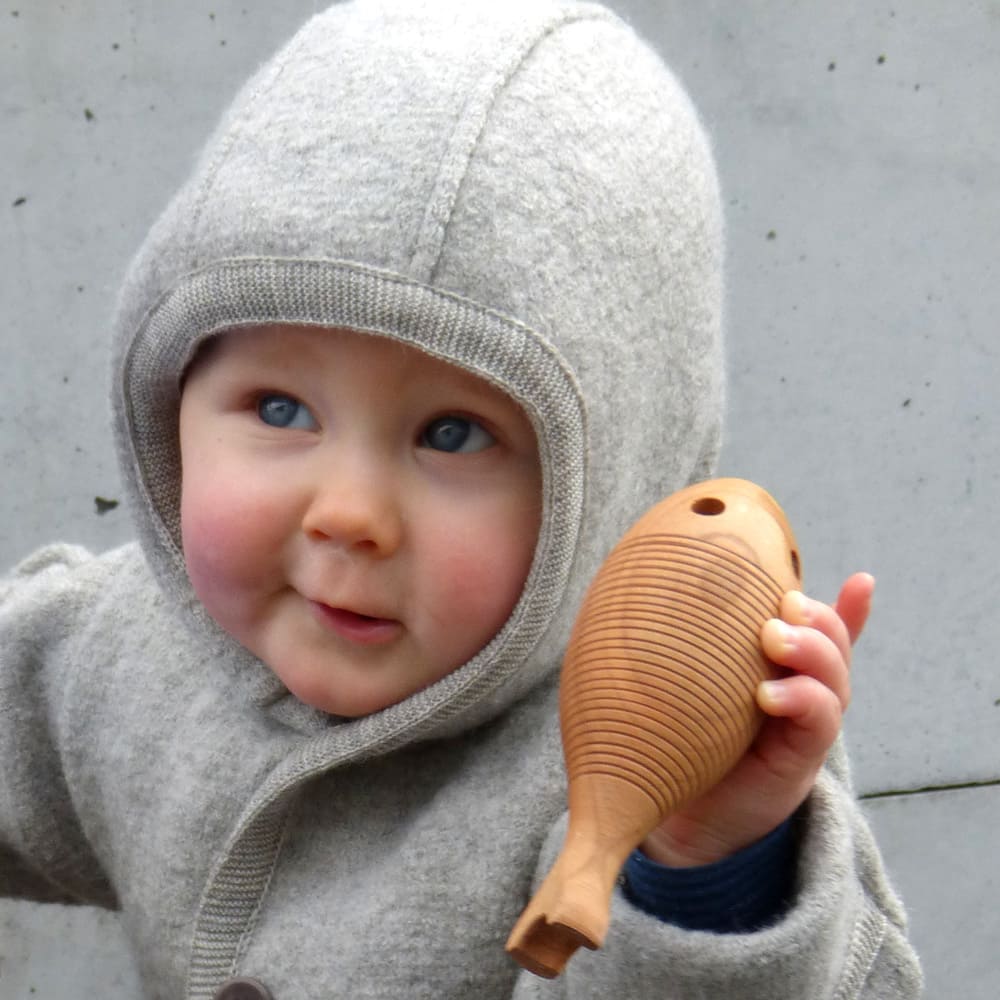 Wooden rattle, cherry wood
Description
Manufactured according to designs of German artist and pedagogue Hugo Kükelhaus (1900-1984), rattle series "Allbedeut".
Of best workmanship quality, the rattles are made from fine local woods and treated with pure plant oil to accentuate the texture of the wood grain.
---
Endlich wieder hier zu haben. Durch die verschieden gearbeite Oberfläche und die (im Vergleich zu den Ringen) lautere Rassel, gut für etwas ältere Säuglinge geeignet. Etwa 40 Gramm Gewicht. Wie alle Hohenfried-Greiflinge ist er in einem kleinen Bio-Baumwolltäschen verpackt.