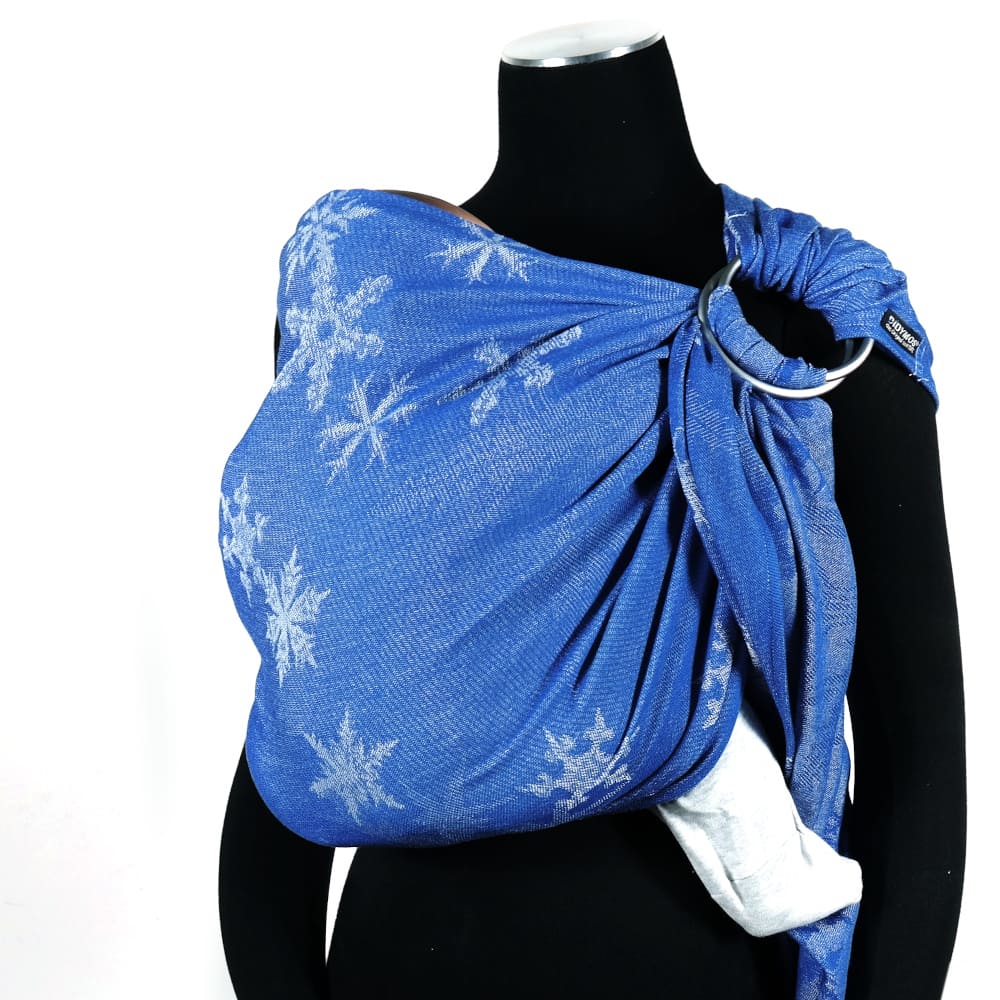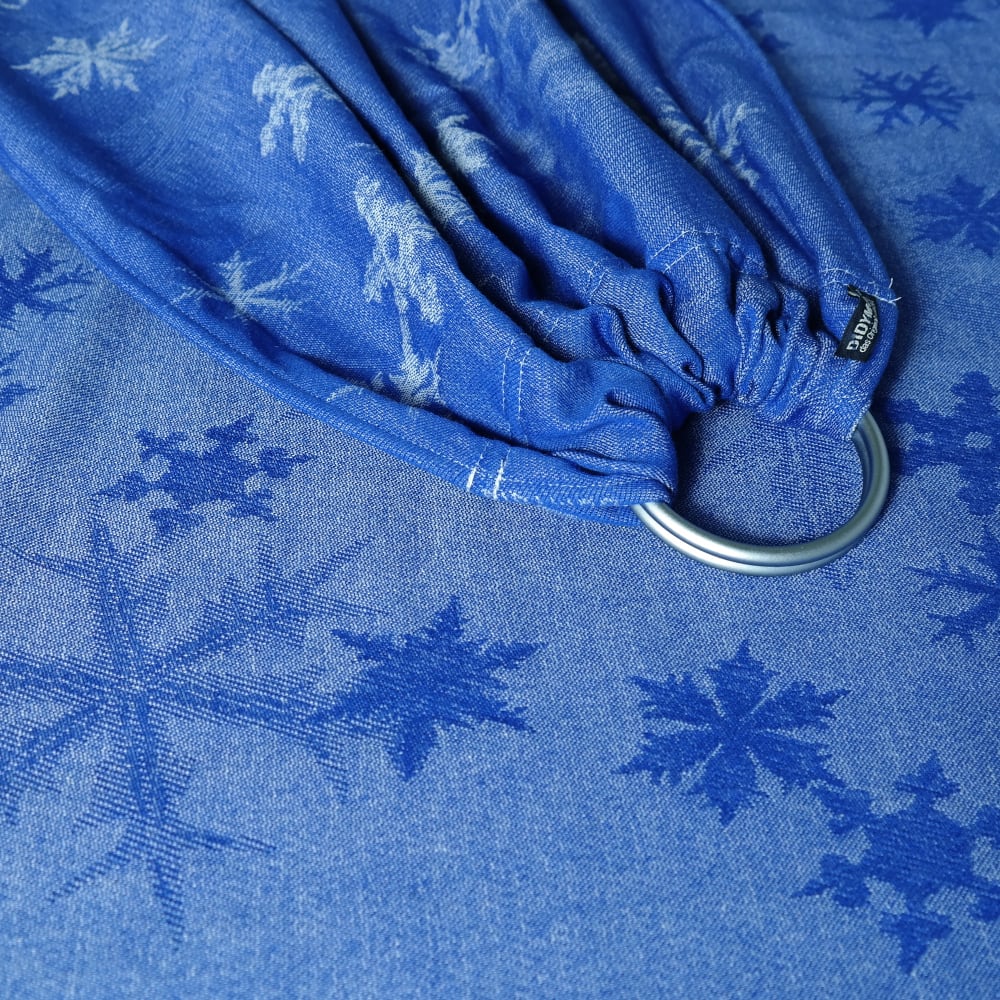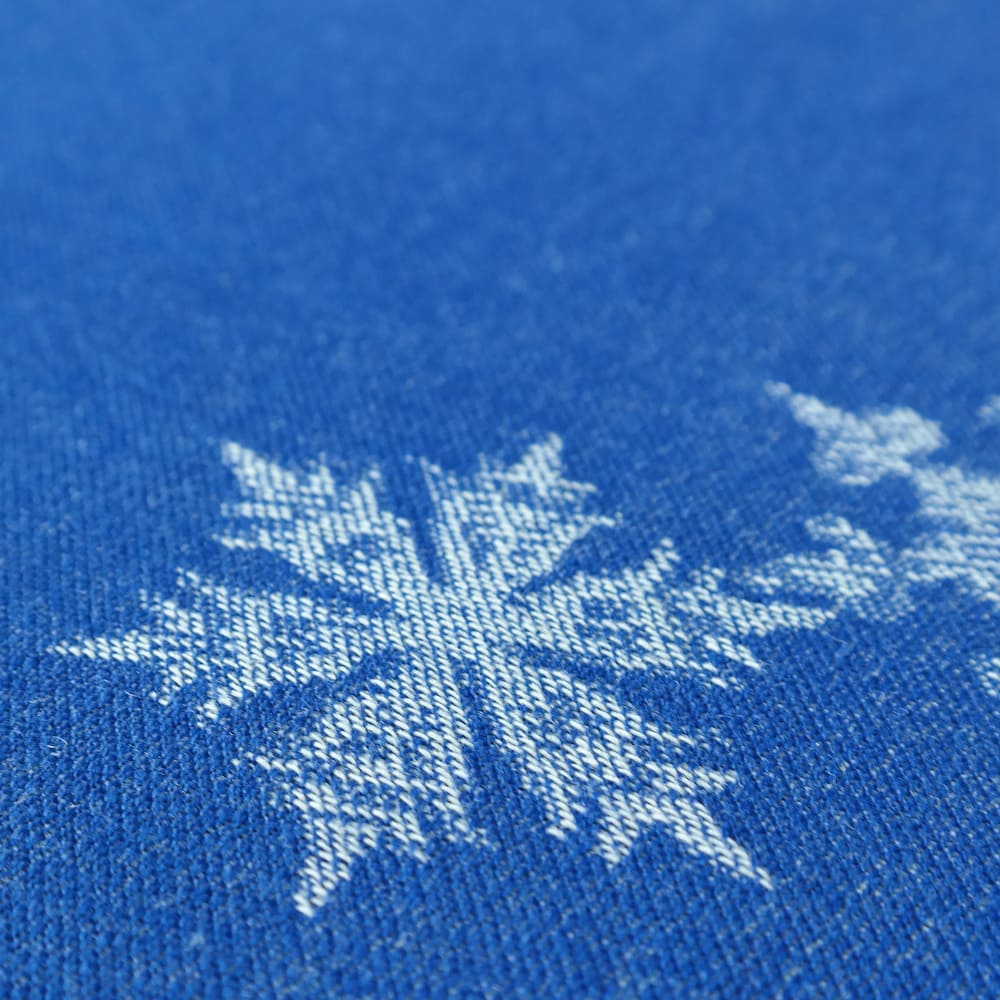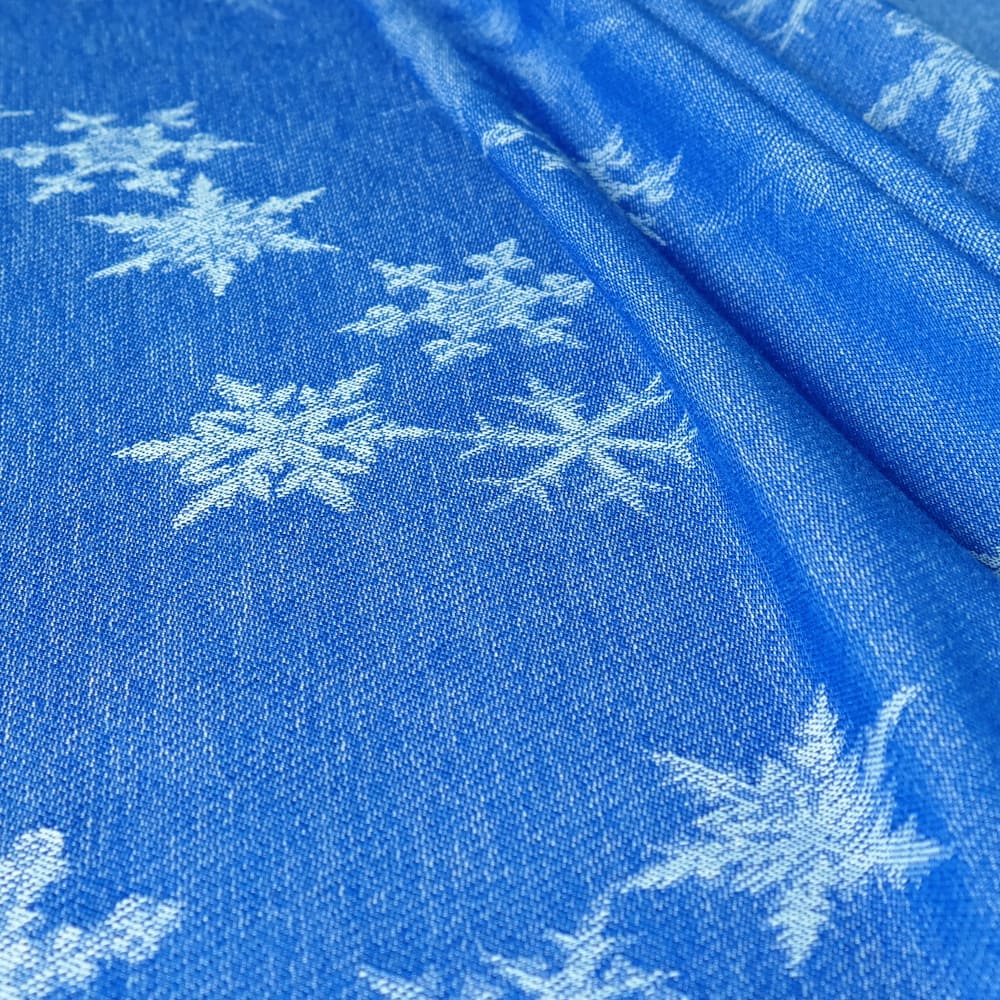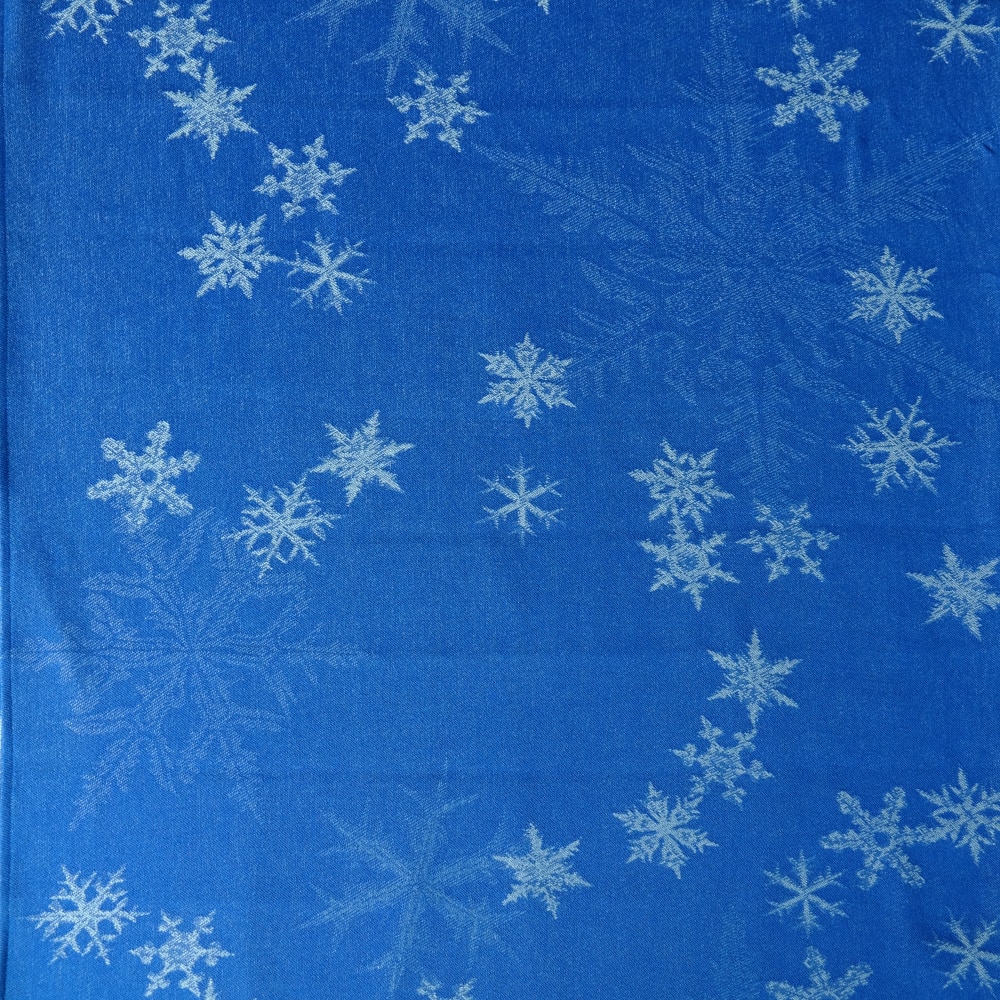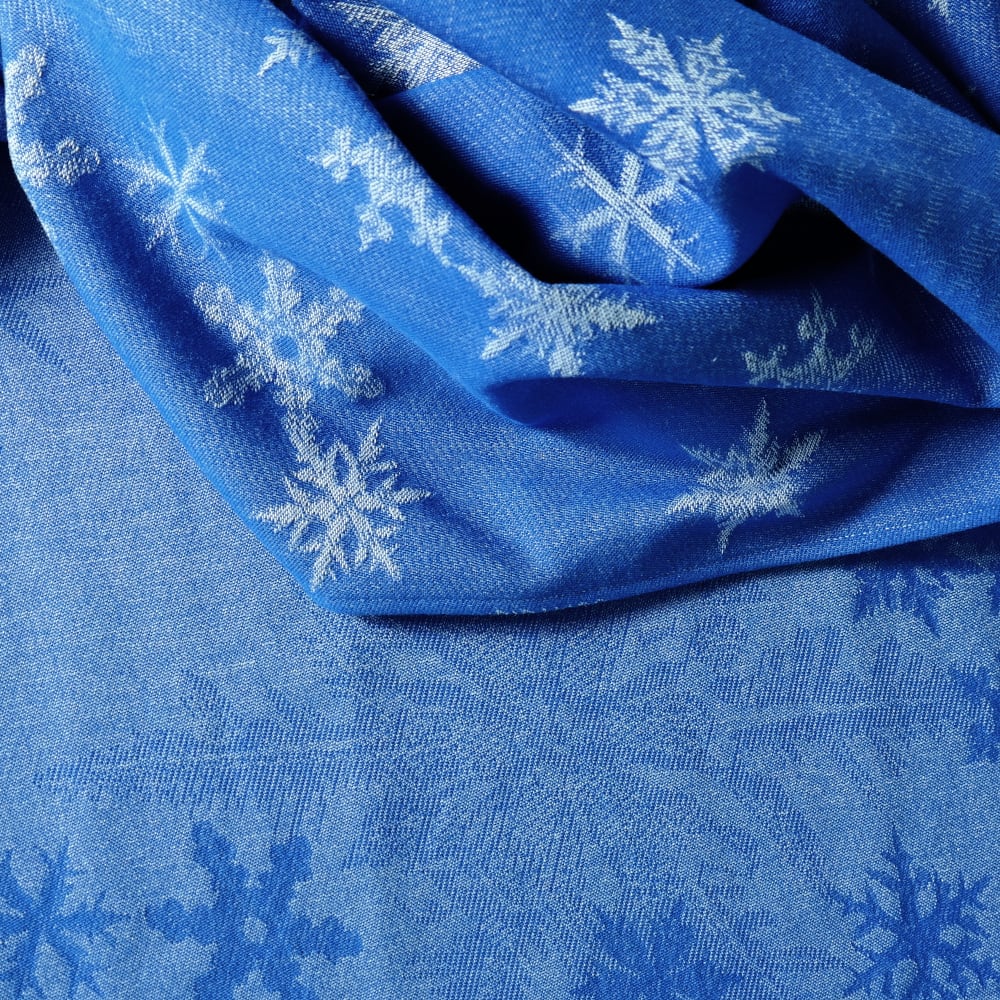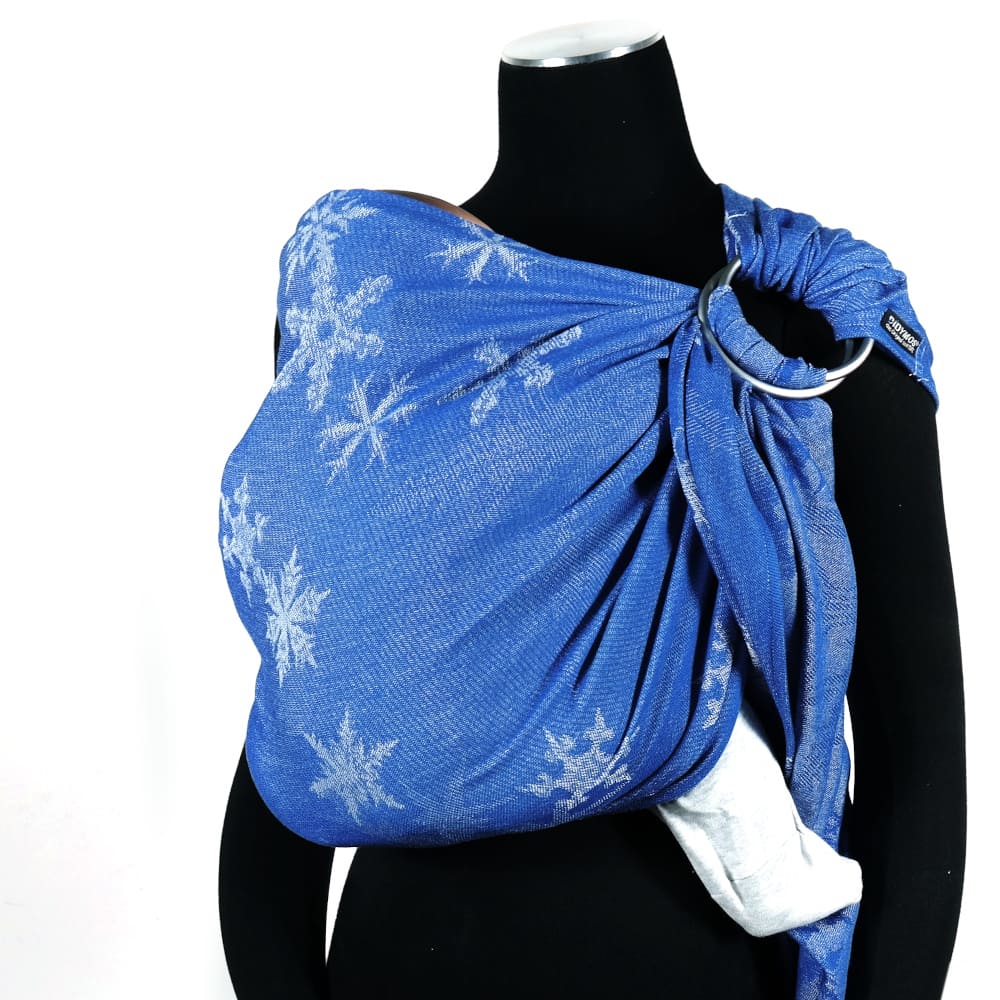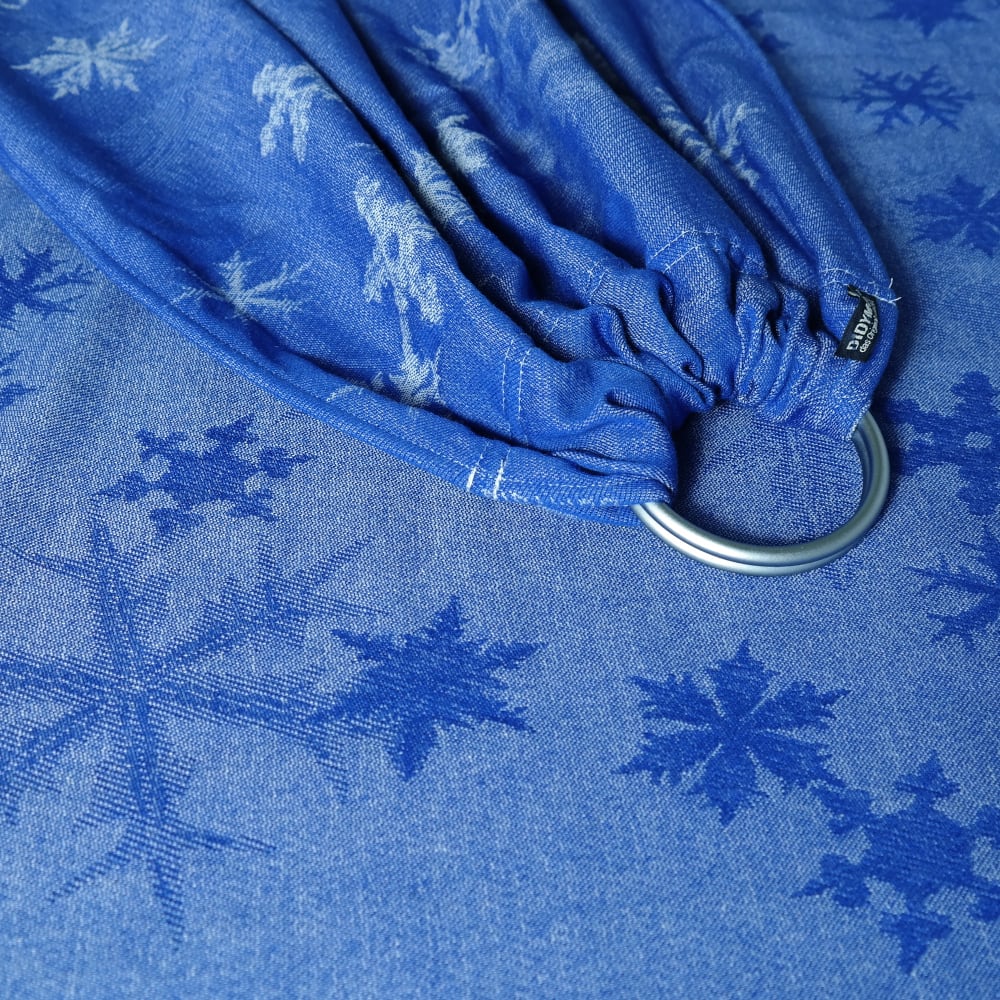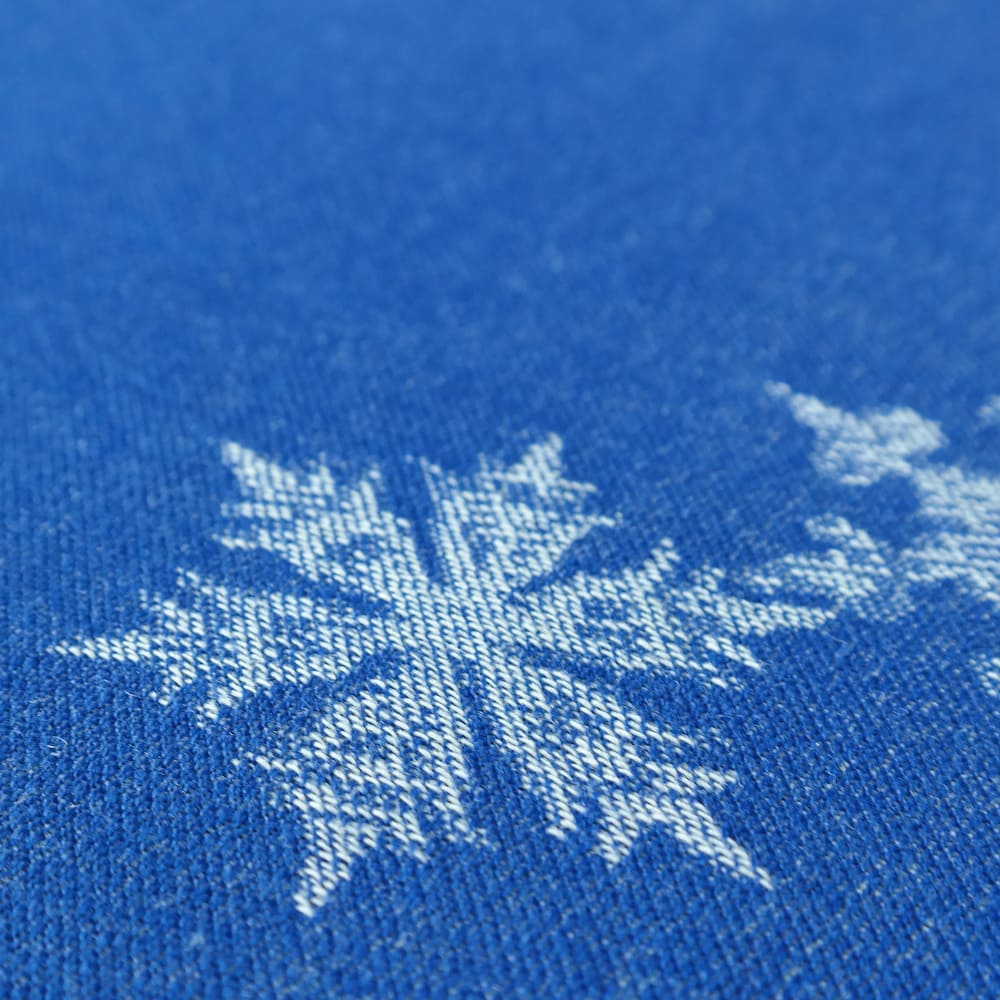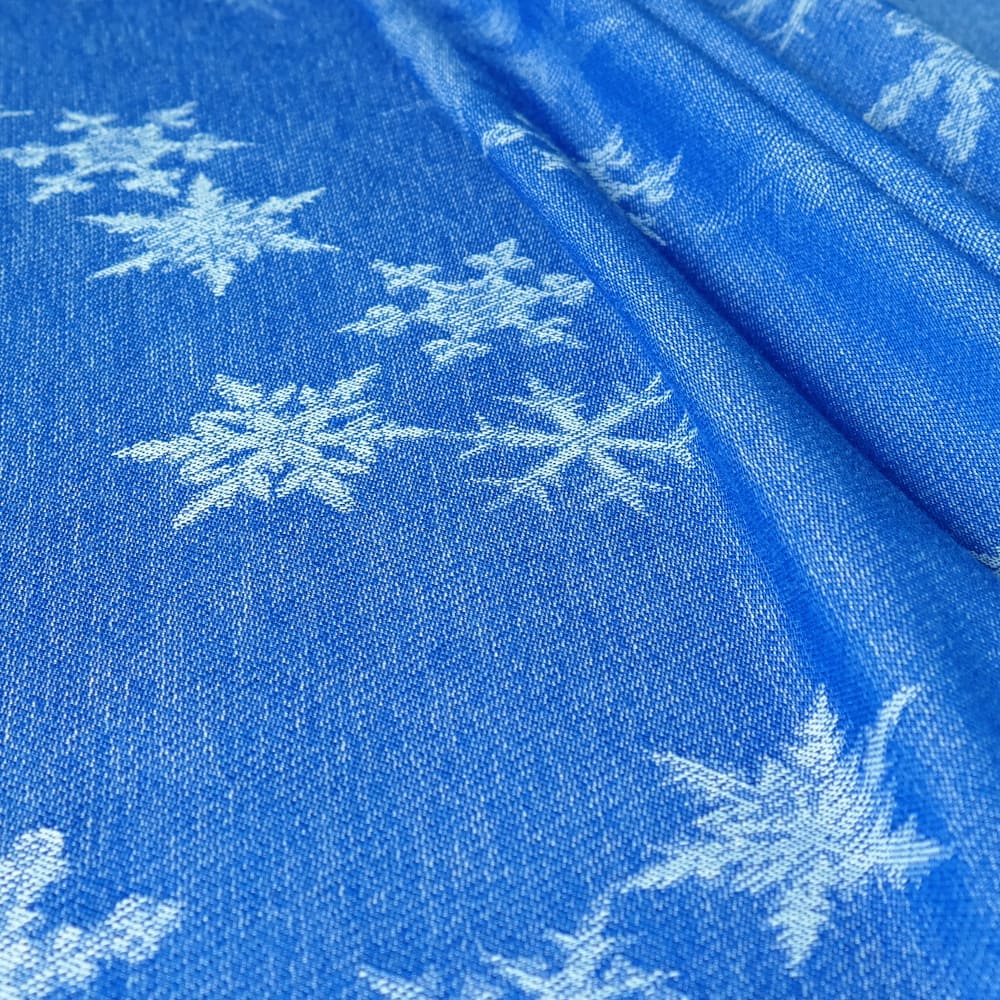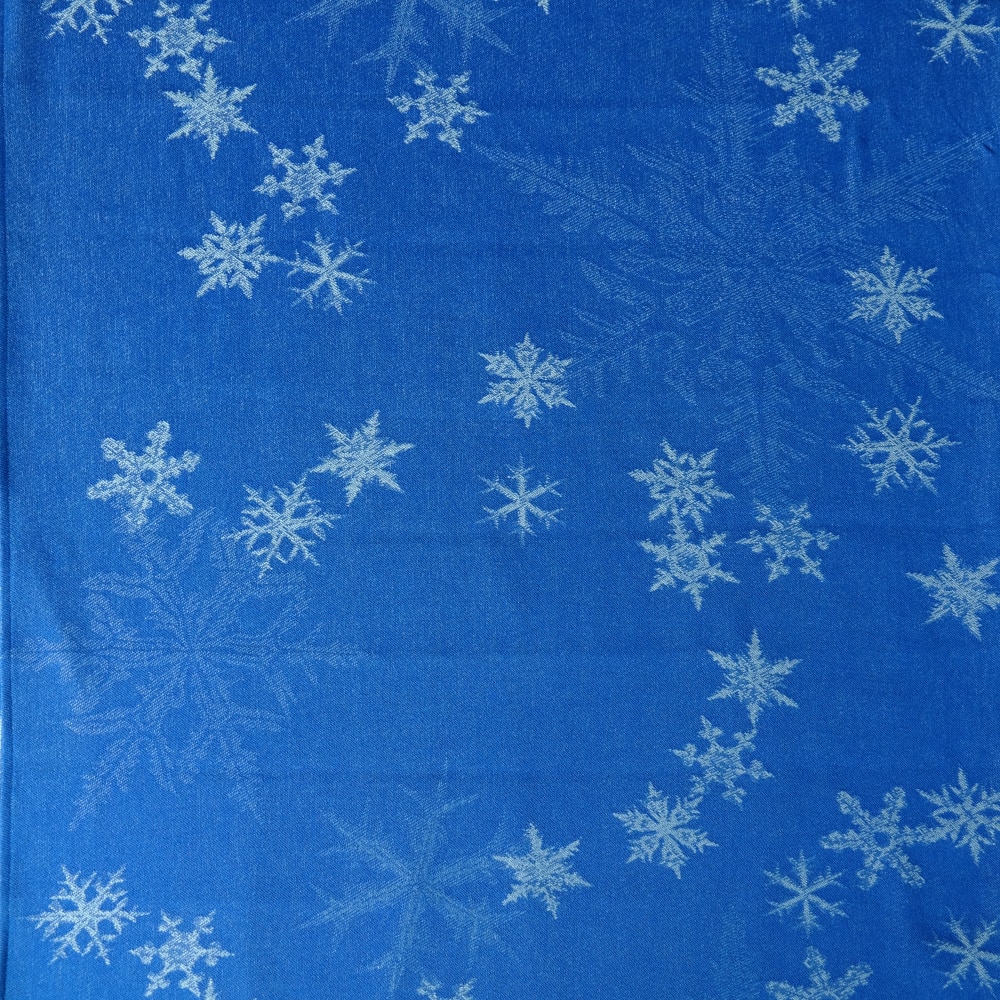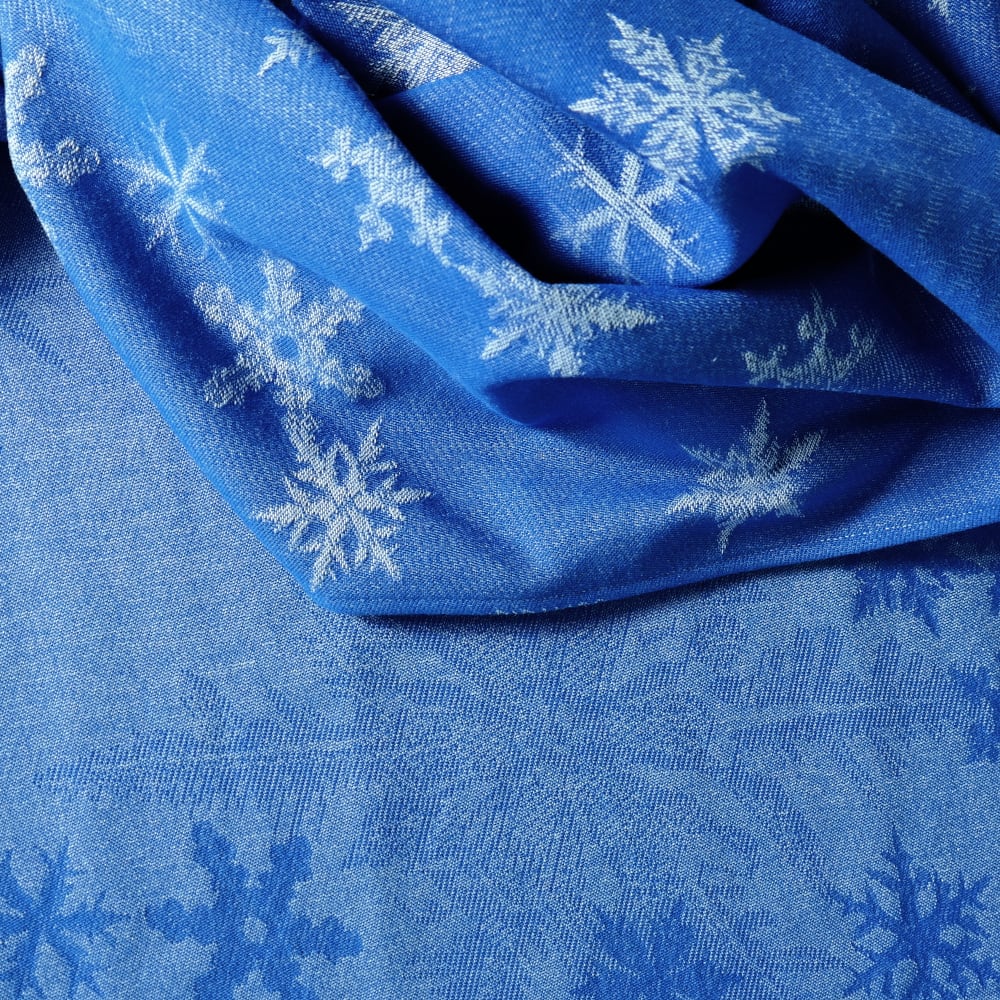 DidySling Let it Snow Wool
Description
Sparkling snowflakes and a clear blue sky – put on DidySling "Let it Snow" and get ready for winter babywearing. Easy to put on, it embraces your little one with warmth and softness.

The DidySling is an easy-to-use baby carrier that is comfortable to work with and suitable for newborns to toddler. It can be quickly put on, and baby can be popped in and out as needed. Fully adjustable, it is well suited for any user.
An intricate Jacquard weave, "Let it snow" captures the delicate beauty of snow crystals in a blend of warm, natural coloured wool and fine blue cotton. The pattern is the same on either side of the fabric, only the colours are reversed.
Made from a medium weight wrap, the sling is tear-proof and durable. It has optimal inherent diagonal stretch allowing for the fabric to easily mold to the wearer and baby with optimal comfort while supporting the baby all over evenly.
"Let it Snow" embraces your child with softness and warmth and is suited to carry your baby or older toddler comfortably throughout the colder season.
The cotton and wool yarns meet strict organic standards and the dyes are free from any harmful substances.
Material & properties
Age of child: From Birth
Color: Cornflower Blue, Raw White
Different Edges: Yes
Material: 70 % Organic Cotton, 30 % Wool
Surface weight: 210 g/m²
Vegan: Not vegan

Washing & care instructions
Washable: Max. 30°C, Wool Cycle, Not Spin! No Tubling!

Please follow our DIDYMOS Care Tips to make your DIDYMOS model last for many years.