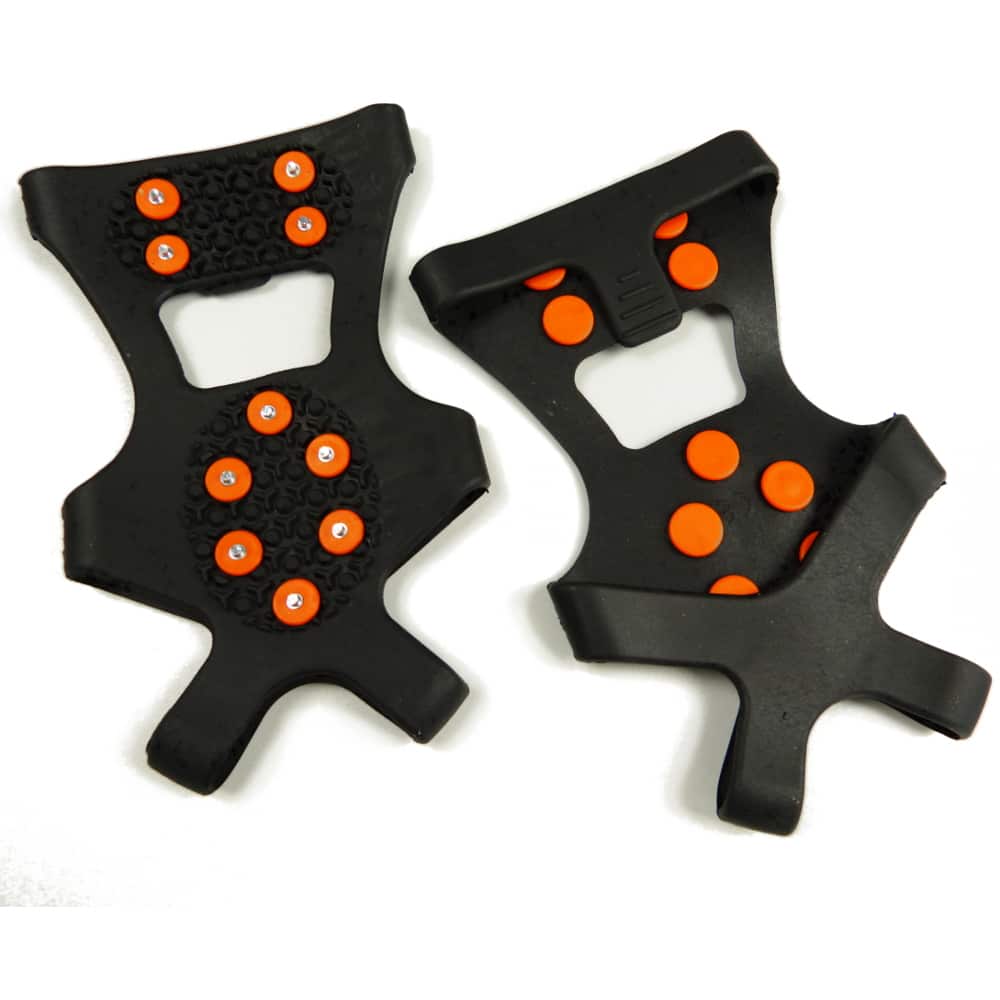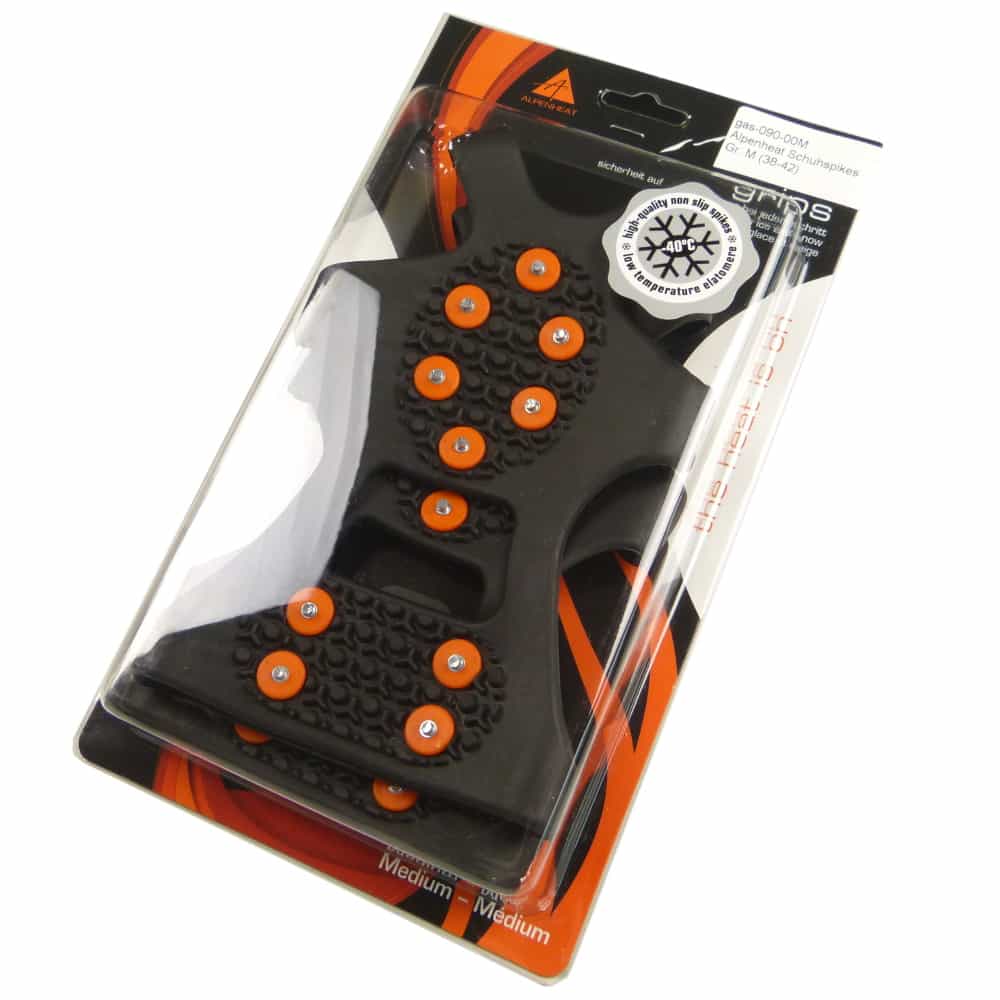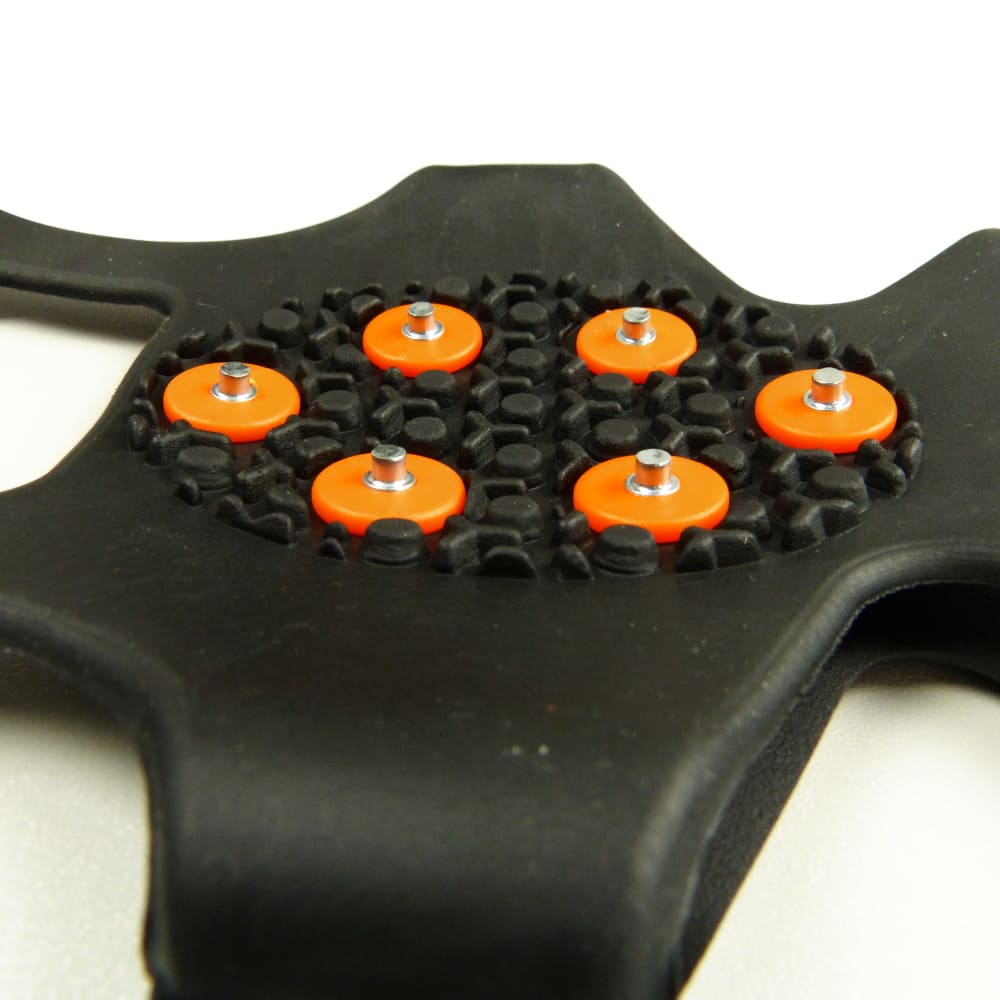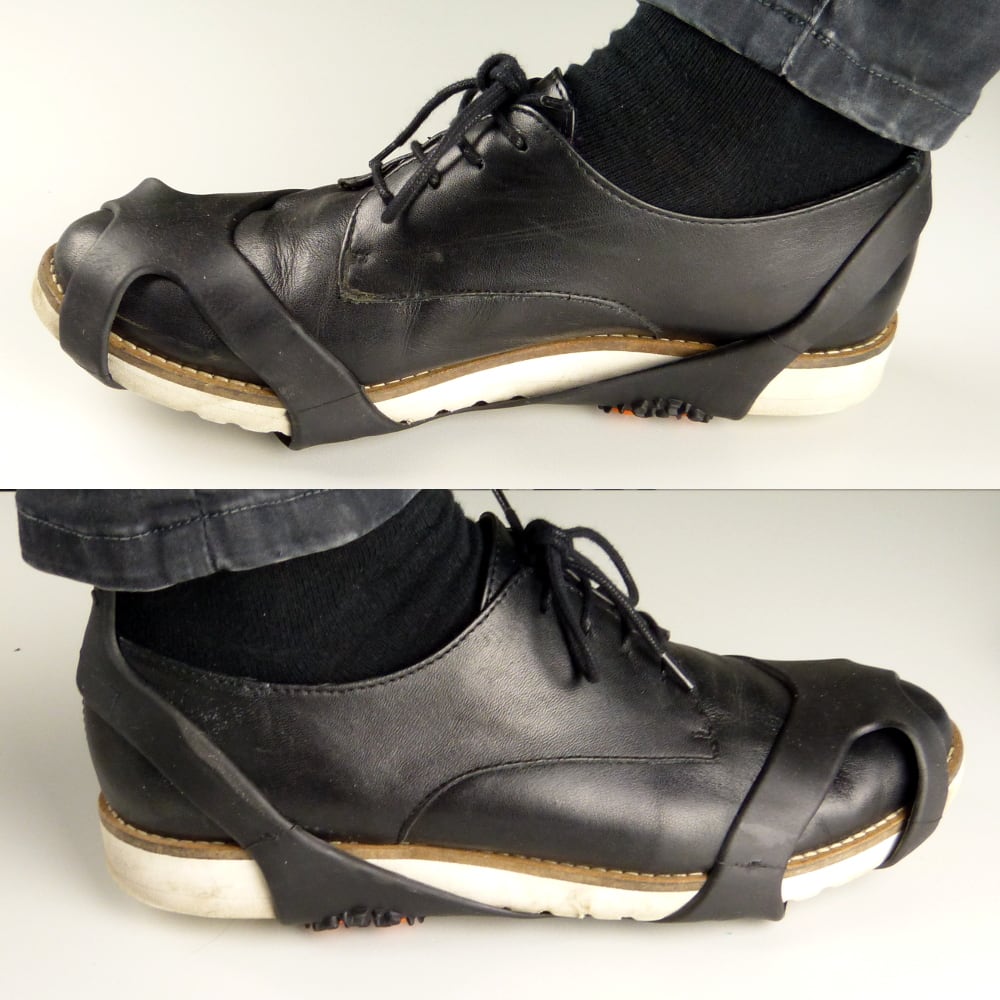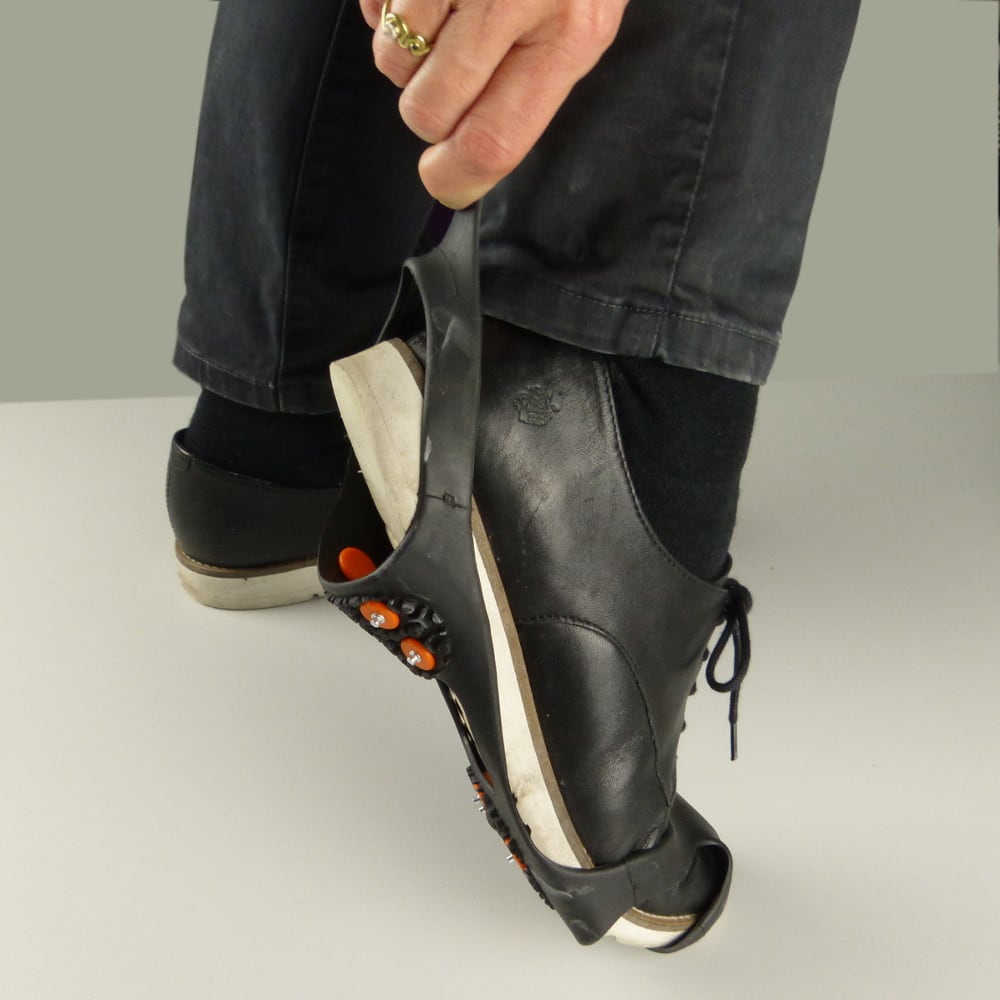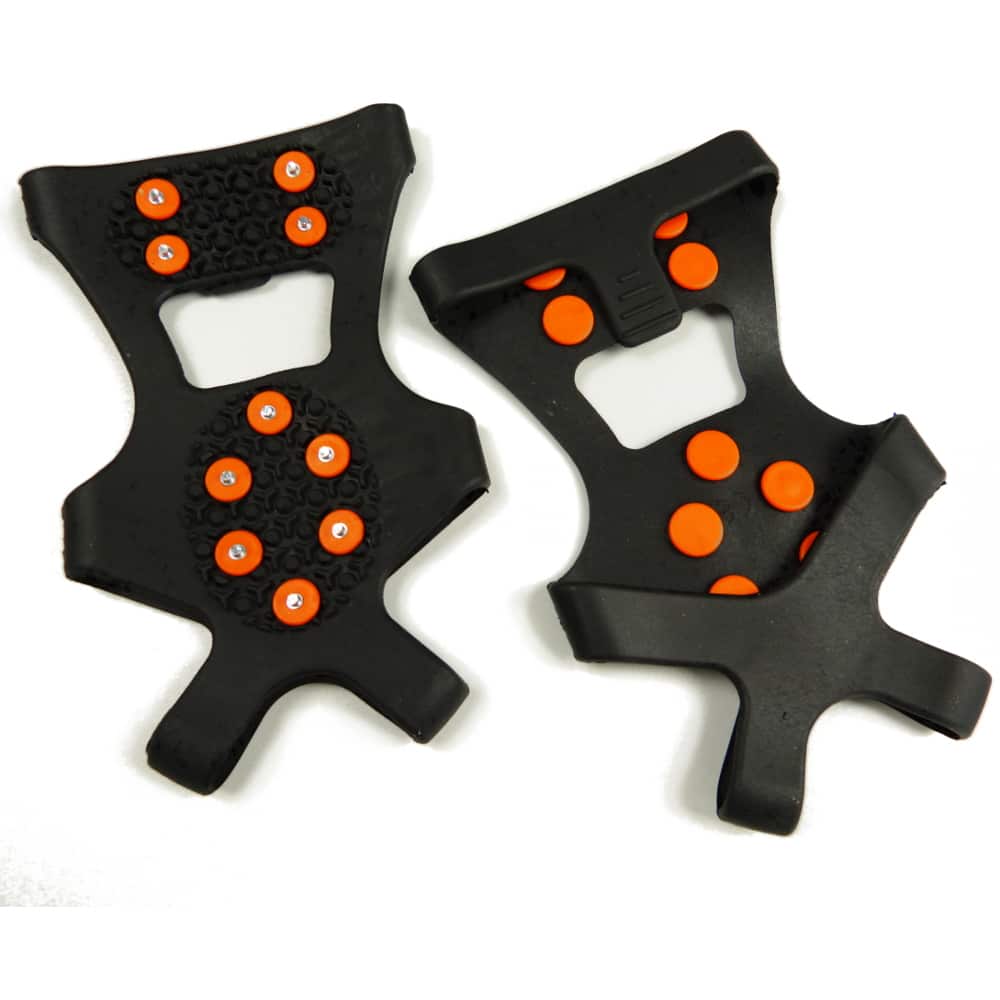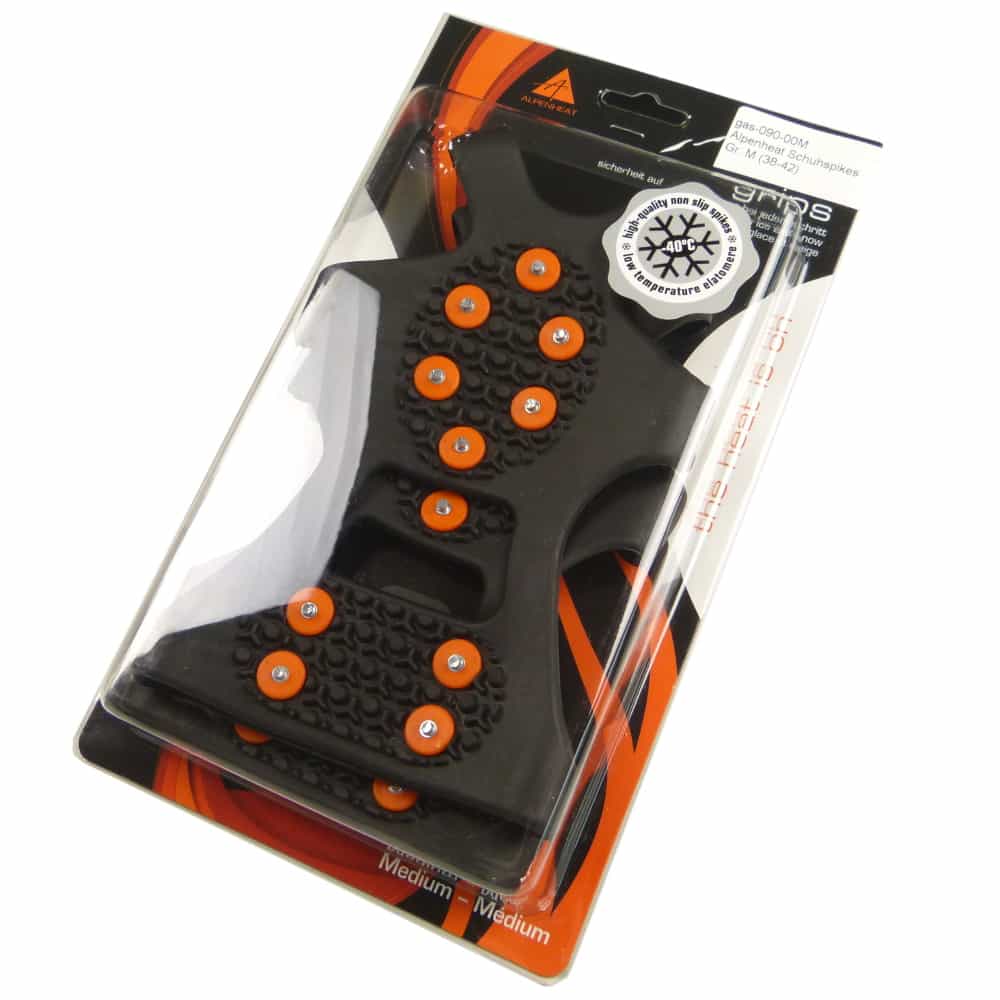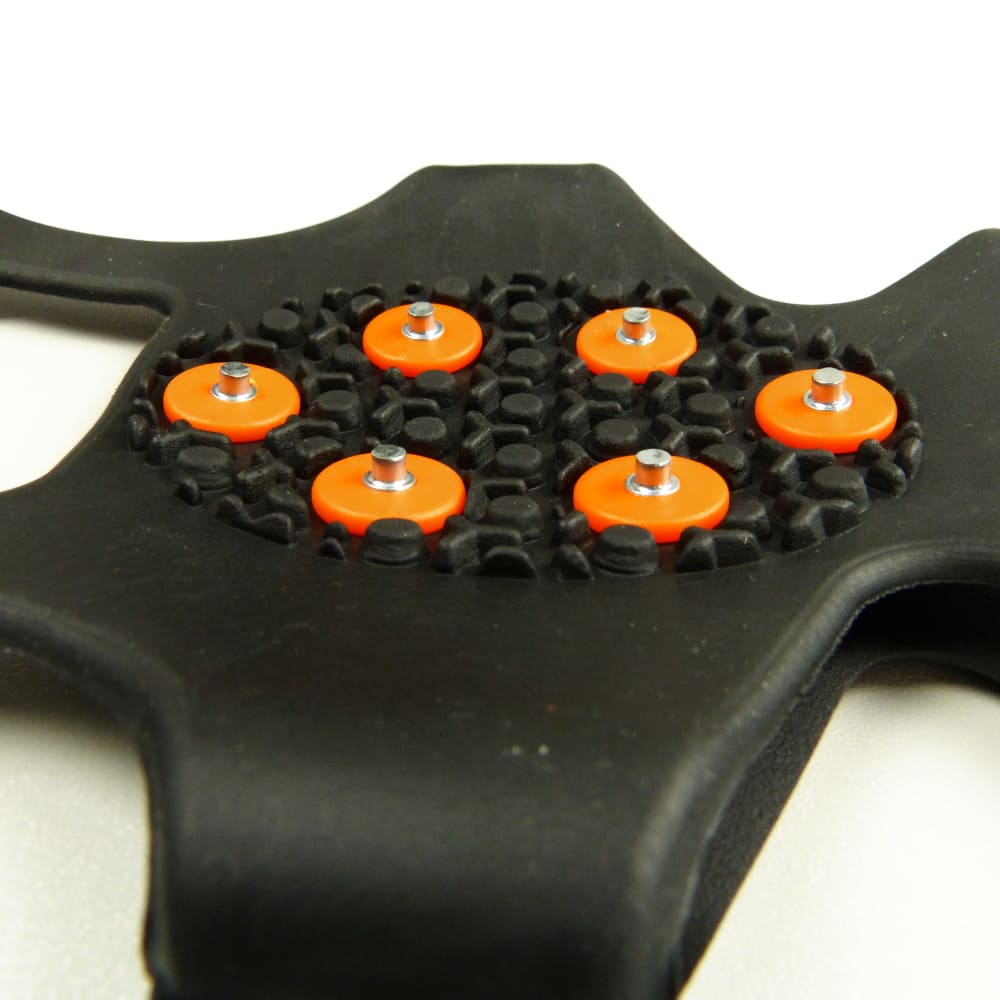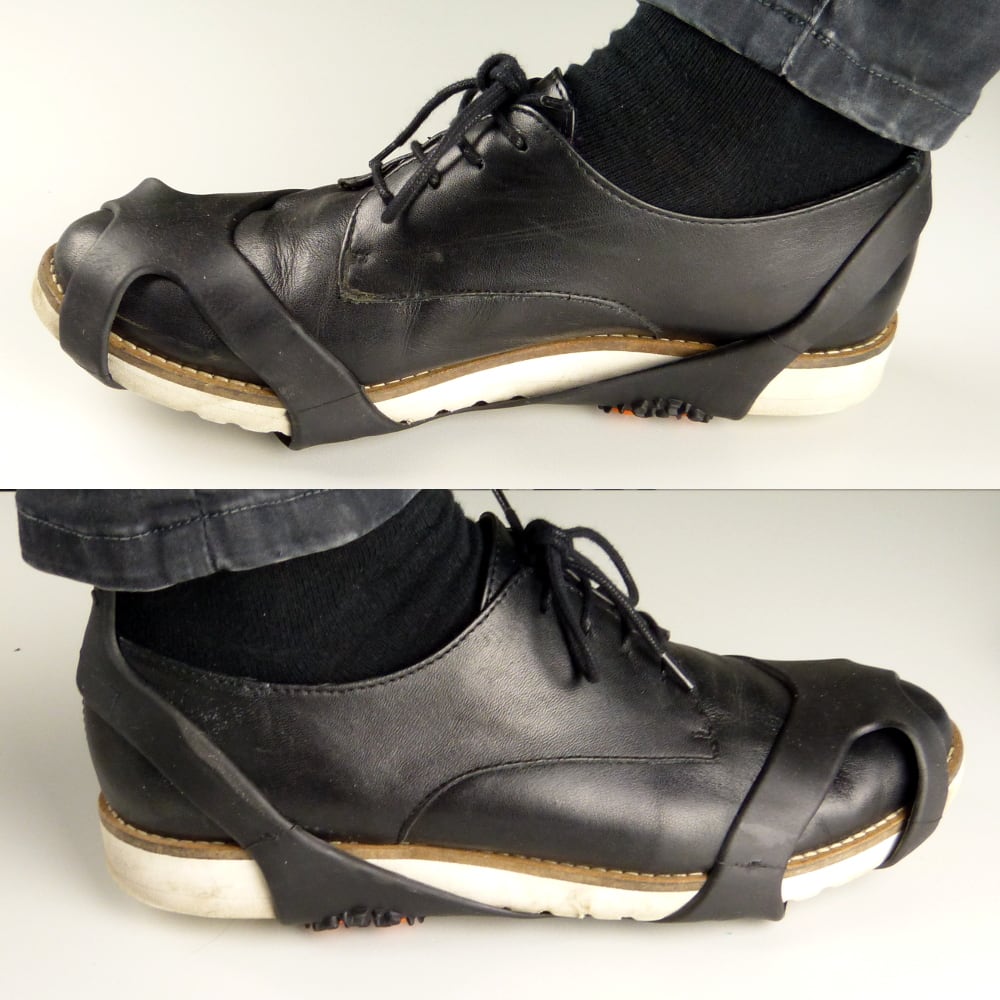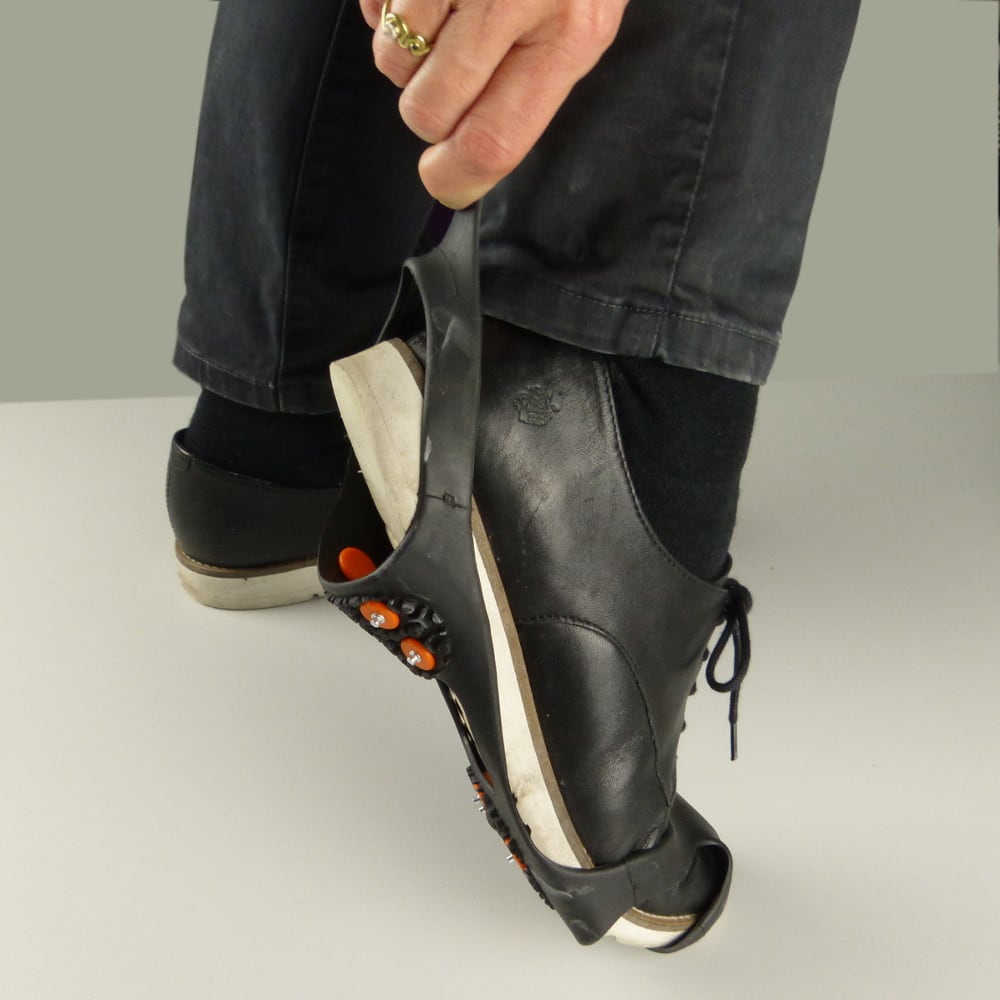 Description
For a safe Walking through Ice and Snow
Falls are painful and often dangerous. If you are carrying your baby you have to be twice as cautious. These shoe spikes can be pulled on to your shoe quickly and off again with one hand. They are easy to clean and unbreakable. Altogether they are ideal for a sure footing on icy ground.

High quality, rustproof spikes under the ball and heel of your foot provide excellent SLIP and FALL protection on slick surfaces.
They fit to all types of shoe types and sizes and are easy to get on and off with light weight constructions and folds up to fit in your pocket.
Sizes
US Men S 3-5, M 5-8, L 8-11, XL 11-14
US Women S 5-7, M 7-10, L 10-13, XL 13-16
Euro S 34-38, M 48-42, L 42-45, XL 45-48
Do not use them for climbing and make sure to take them off when you are at home. The spikes might damage the floor and leave irreversible tracks and marks.