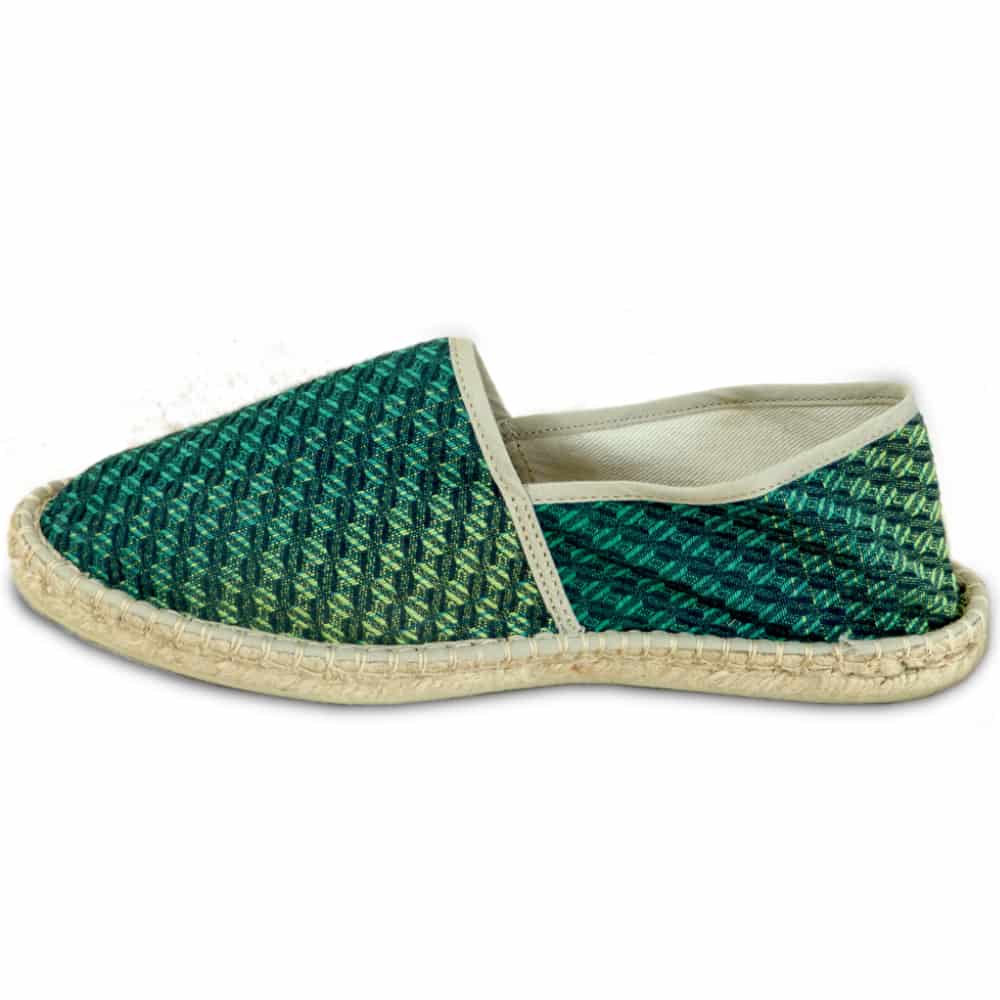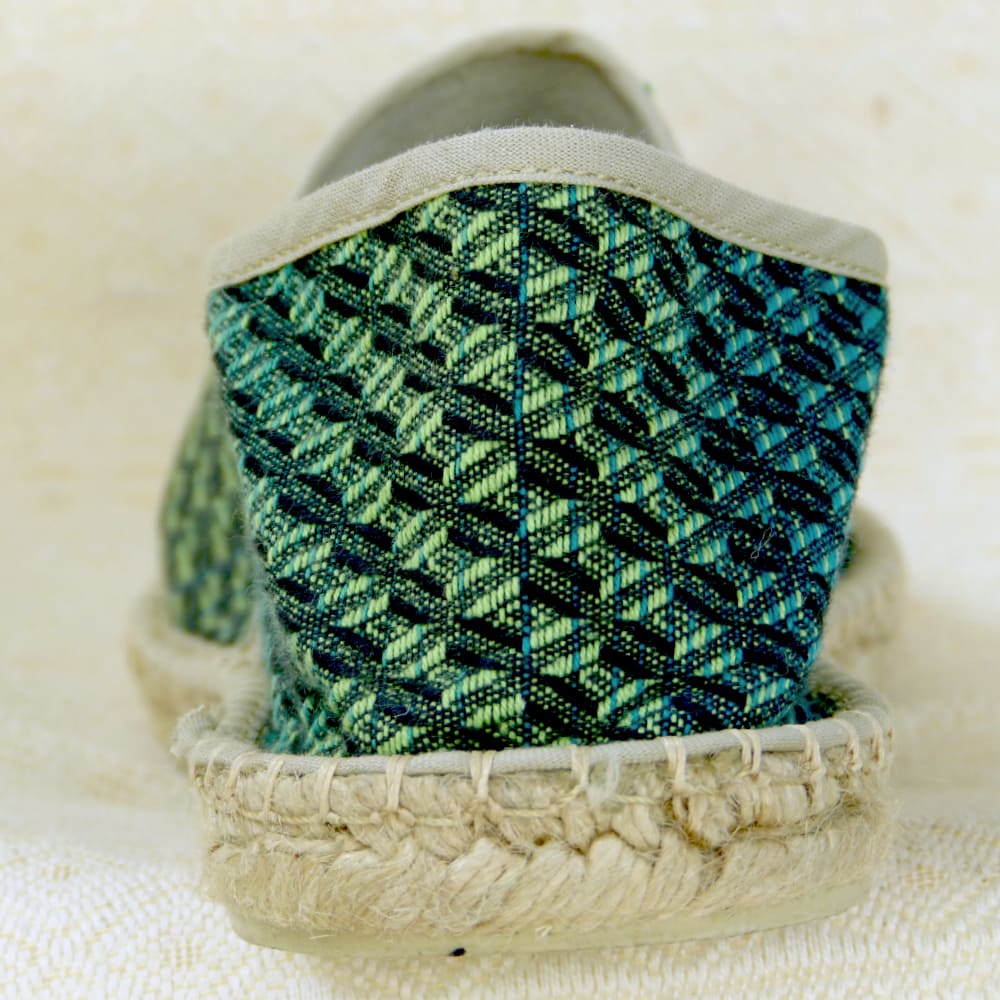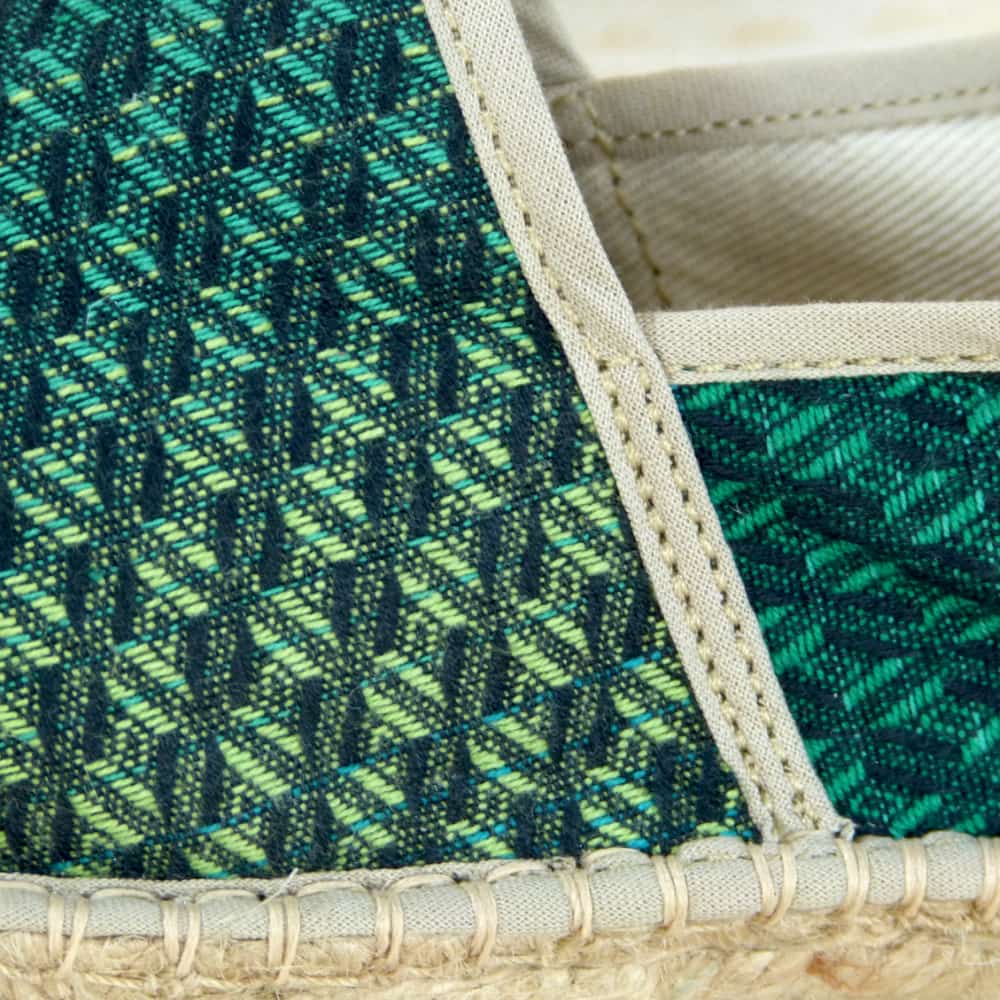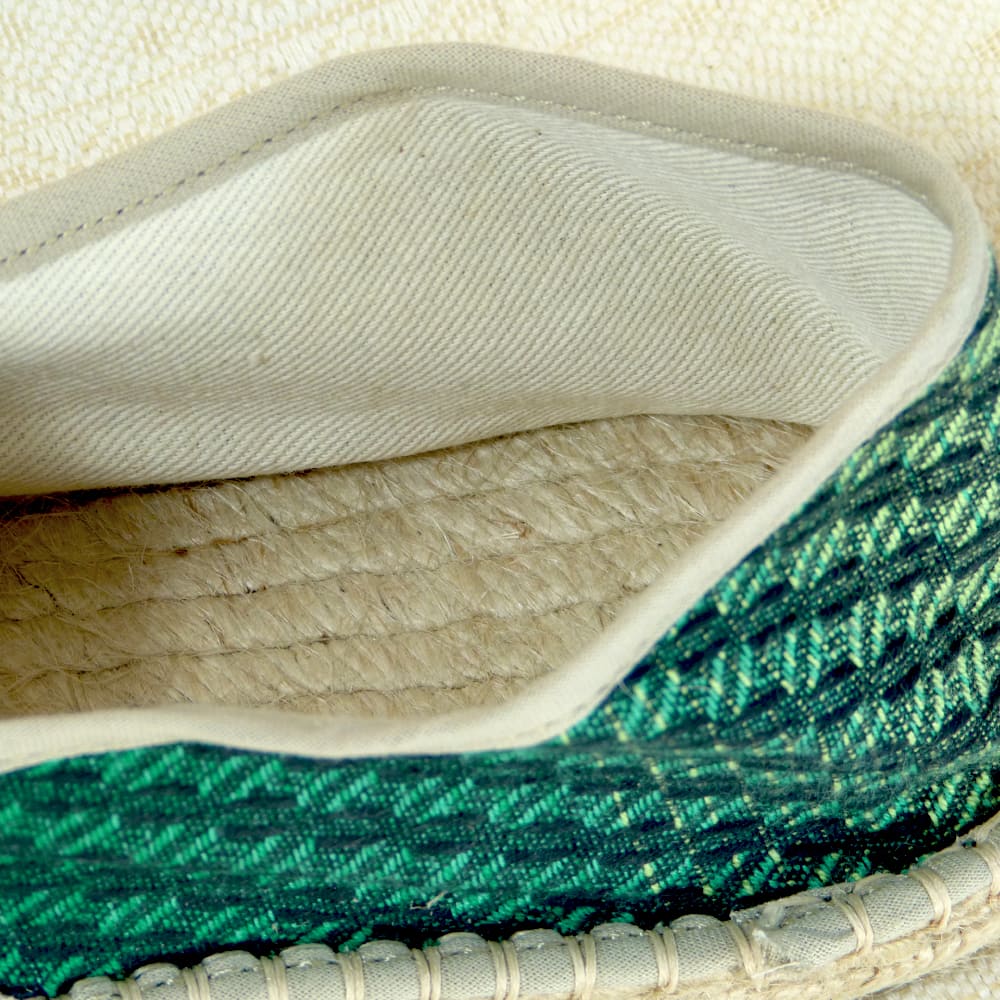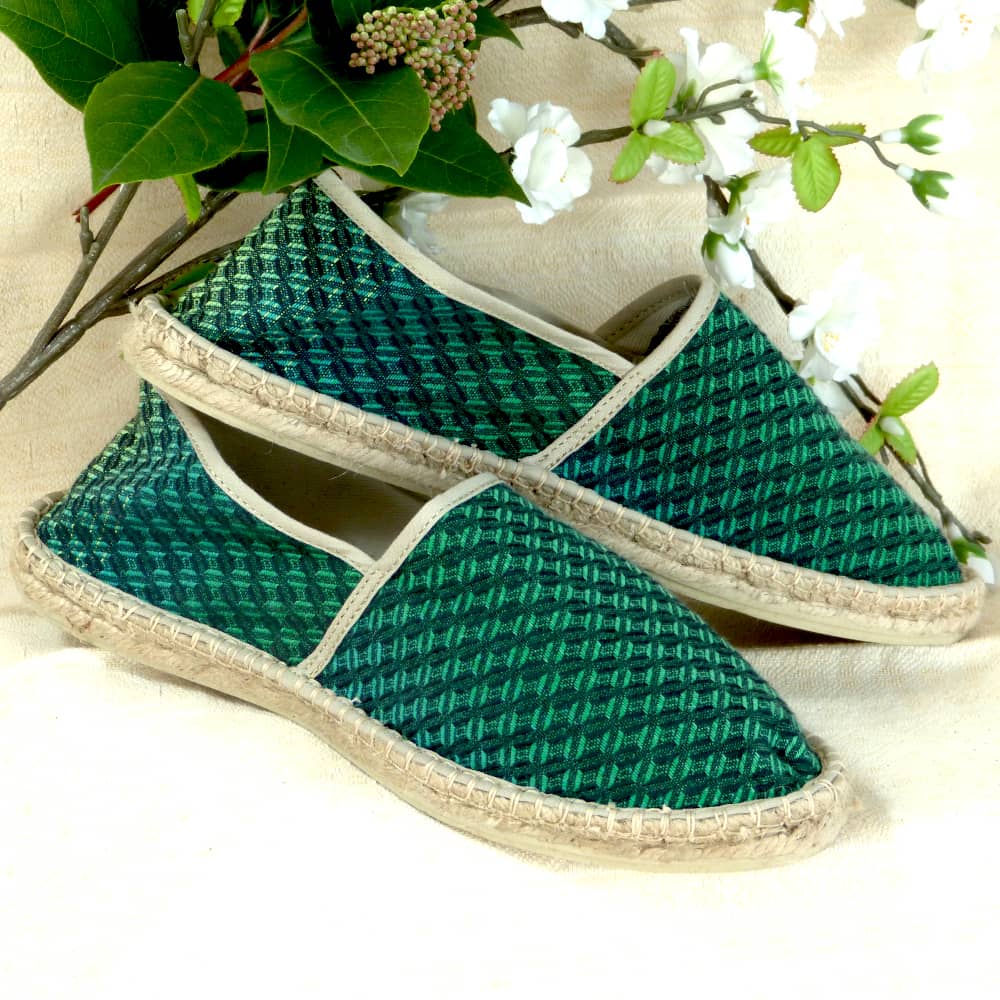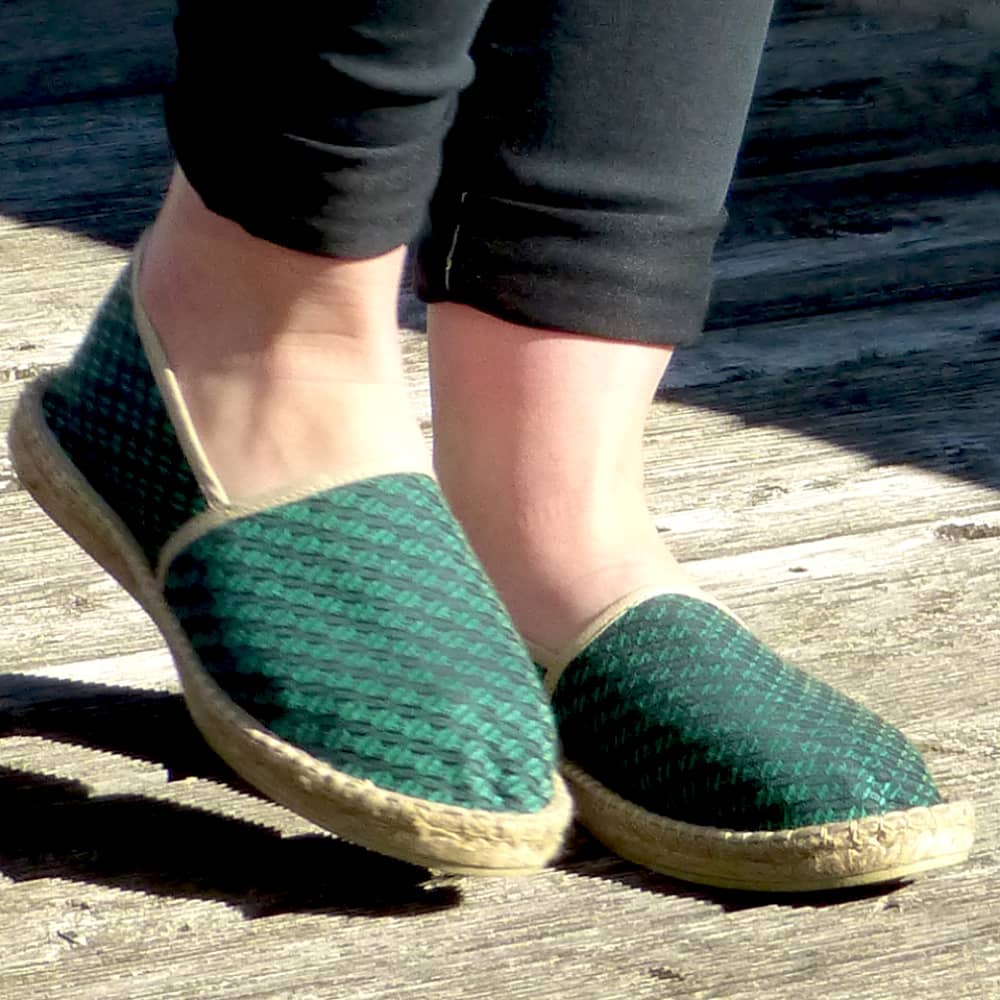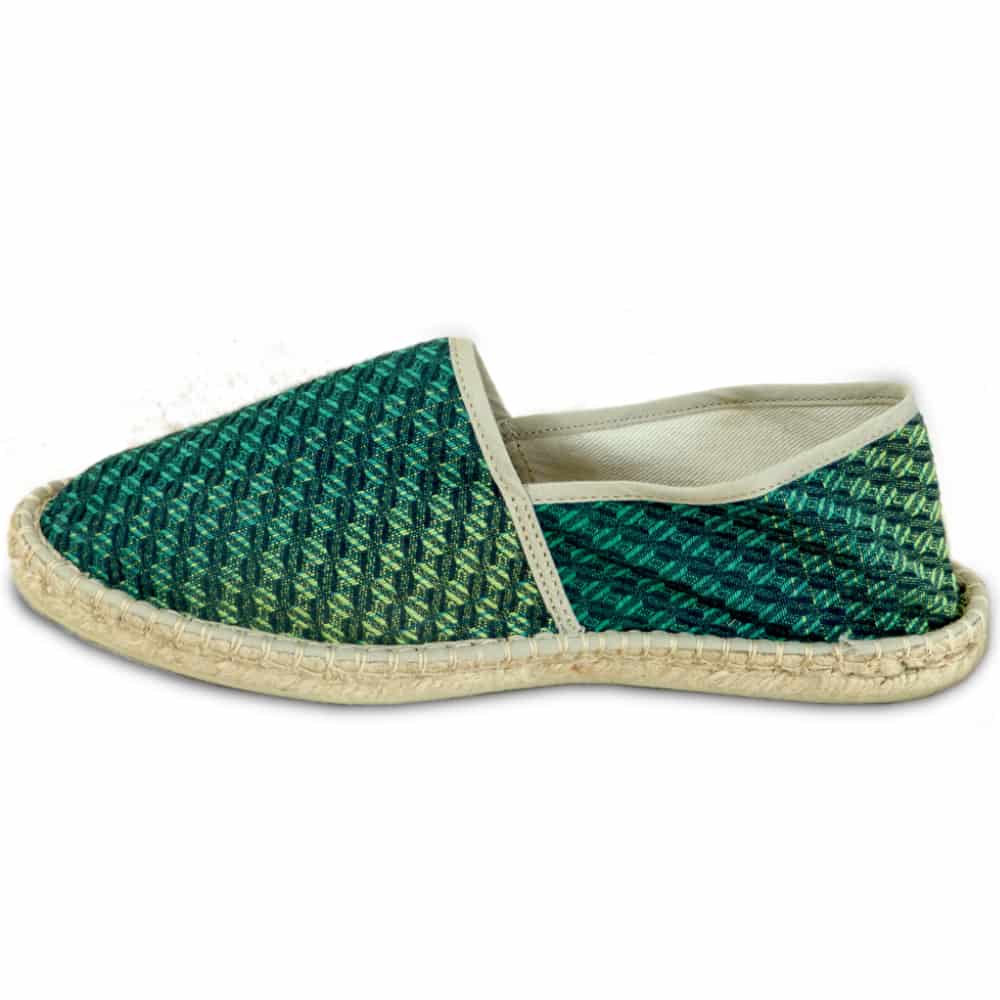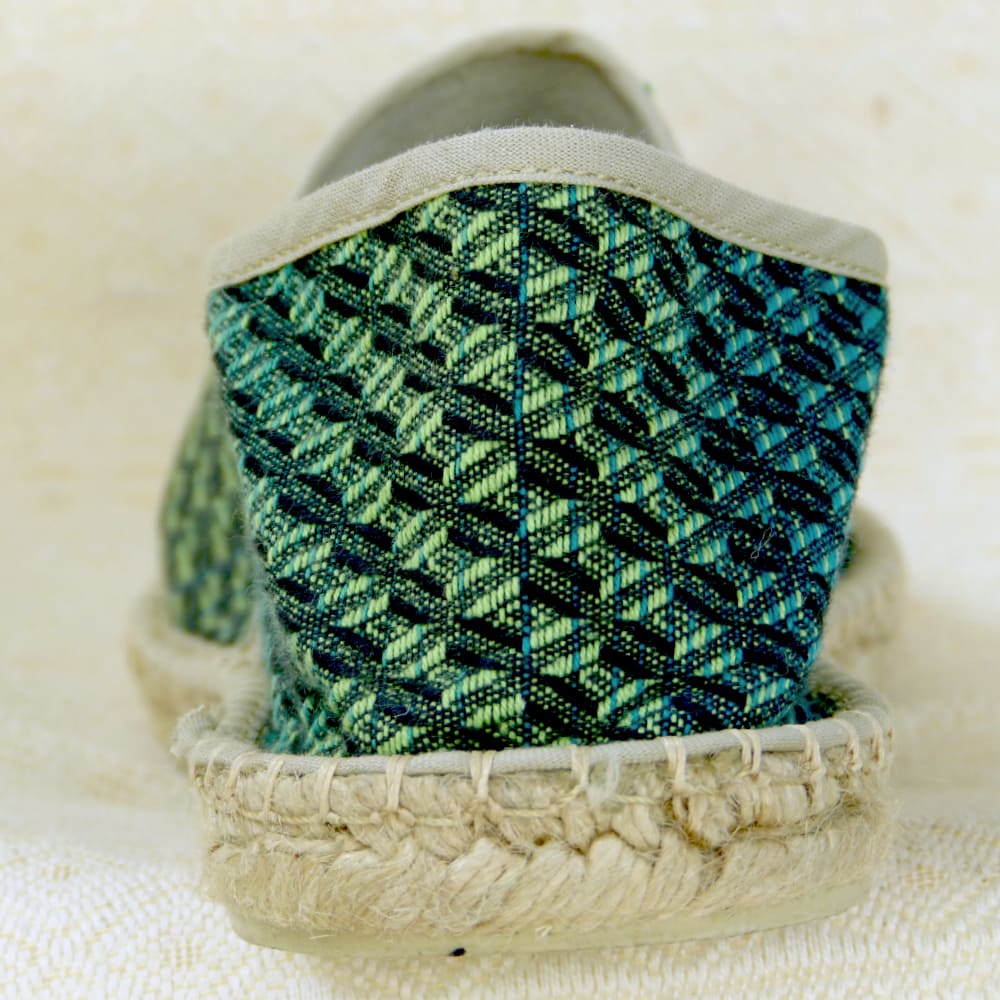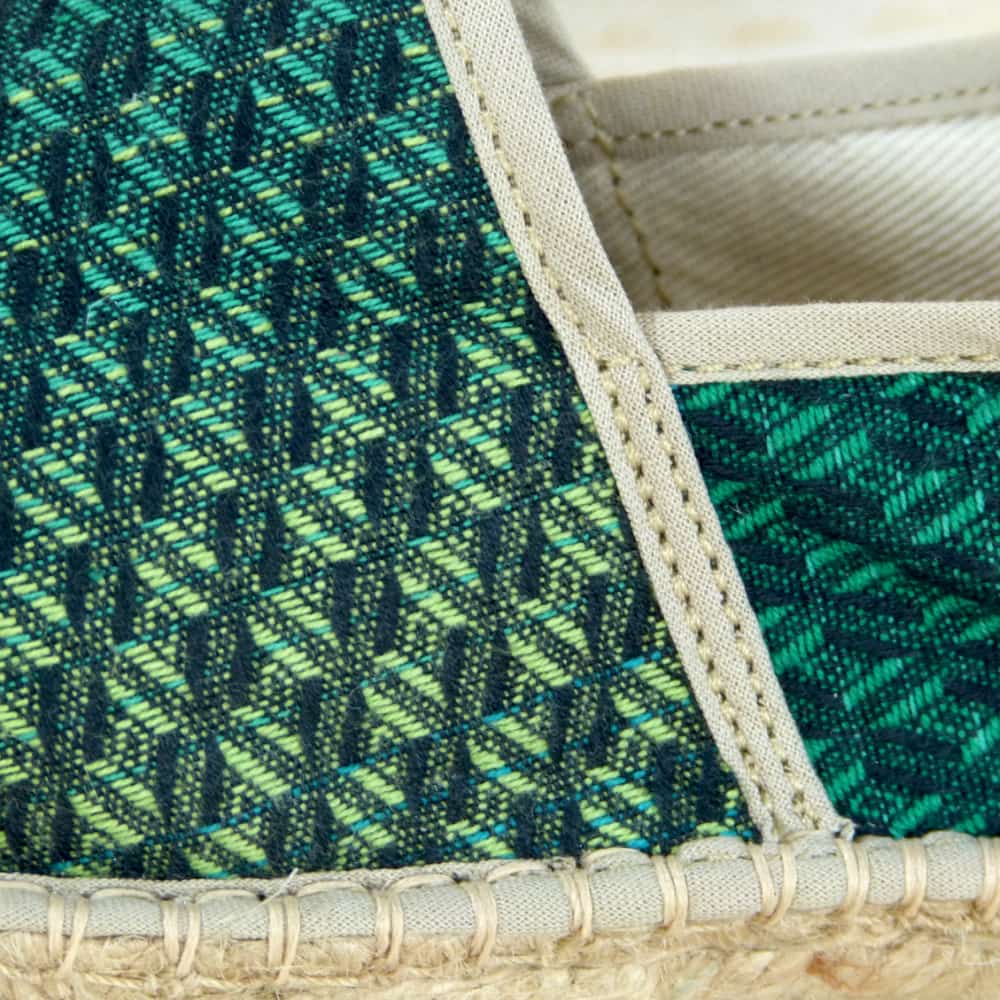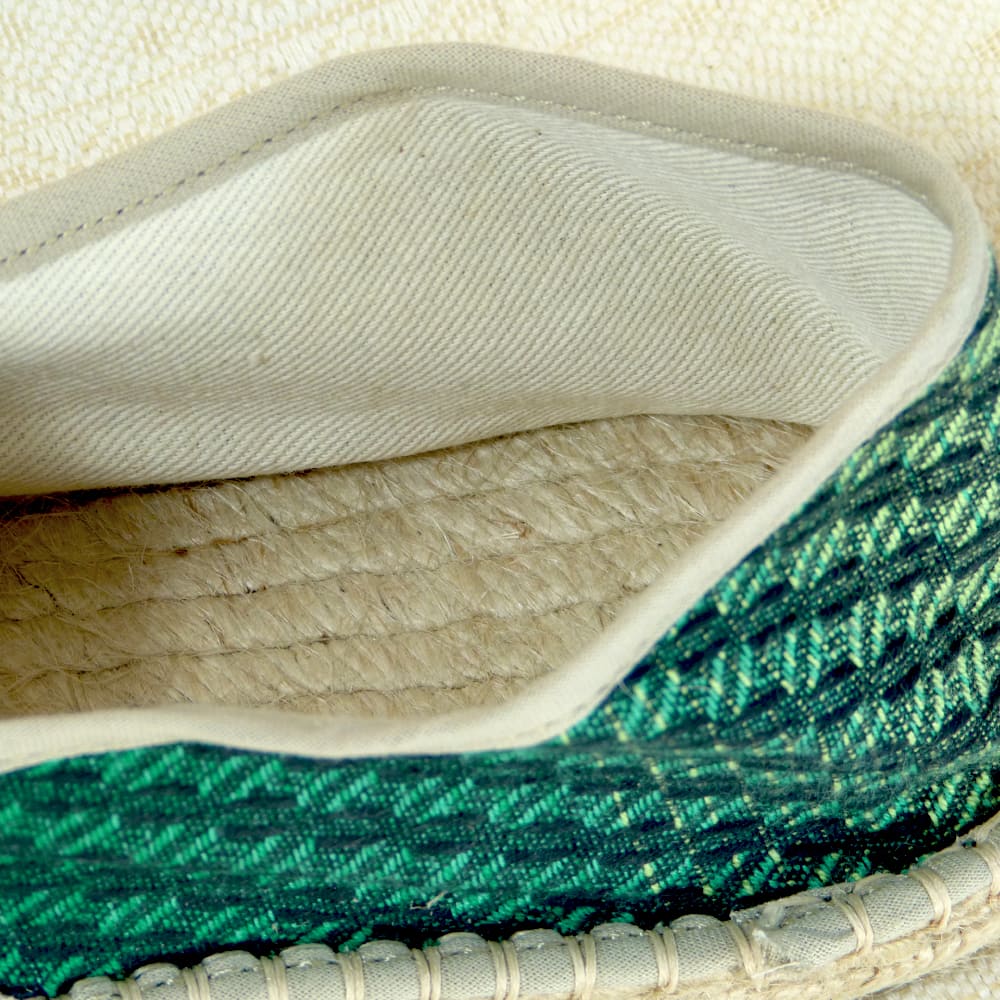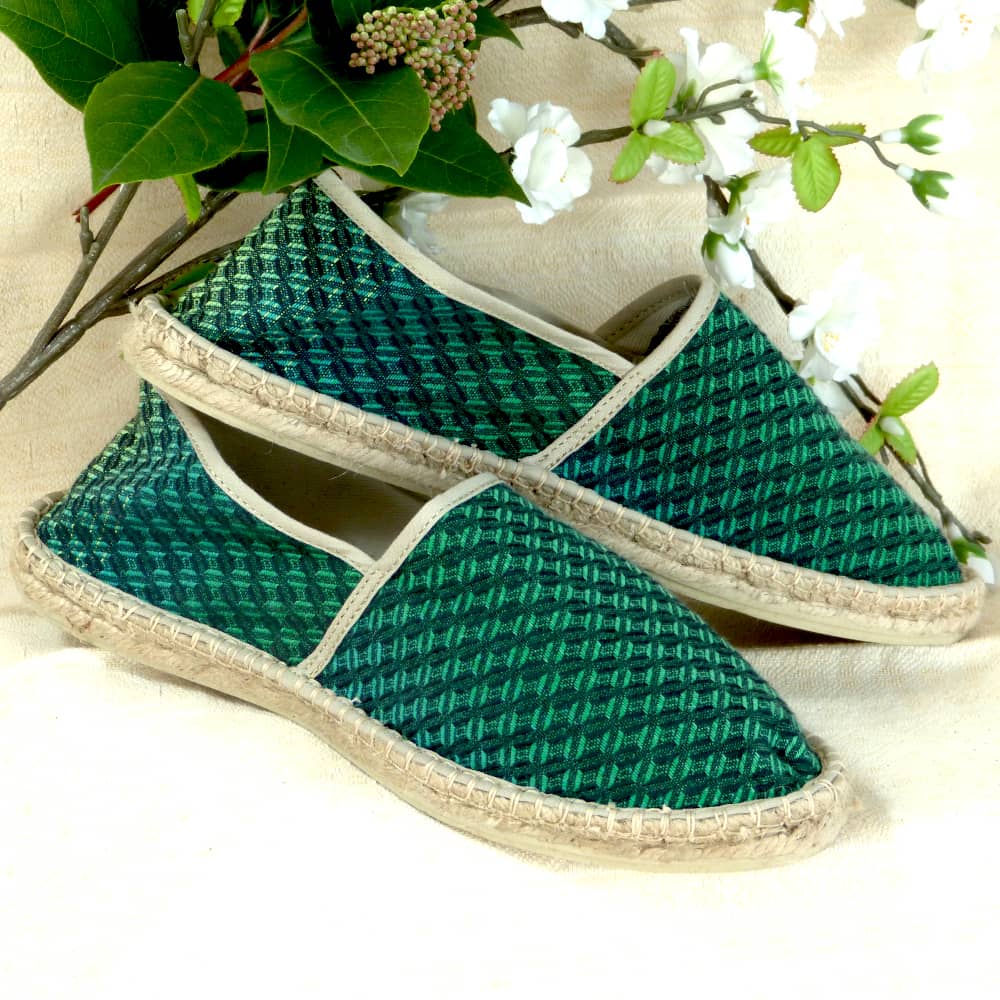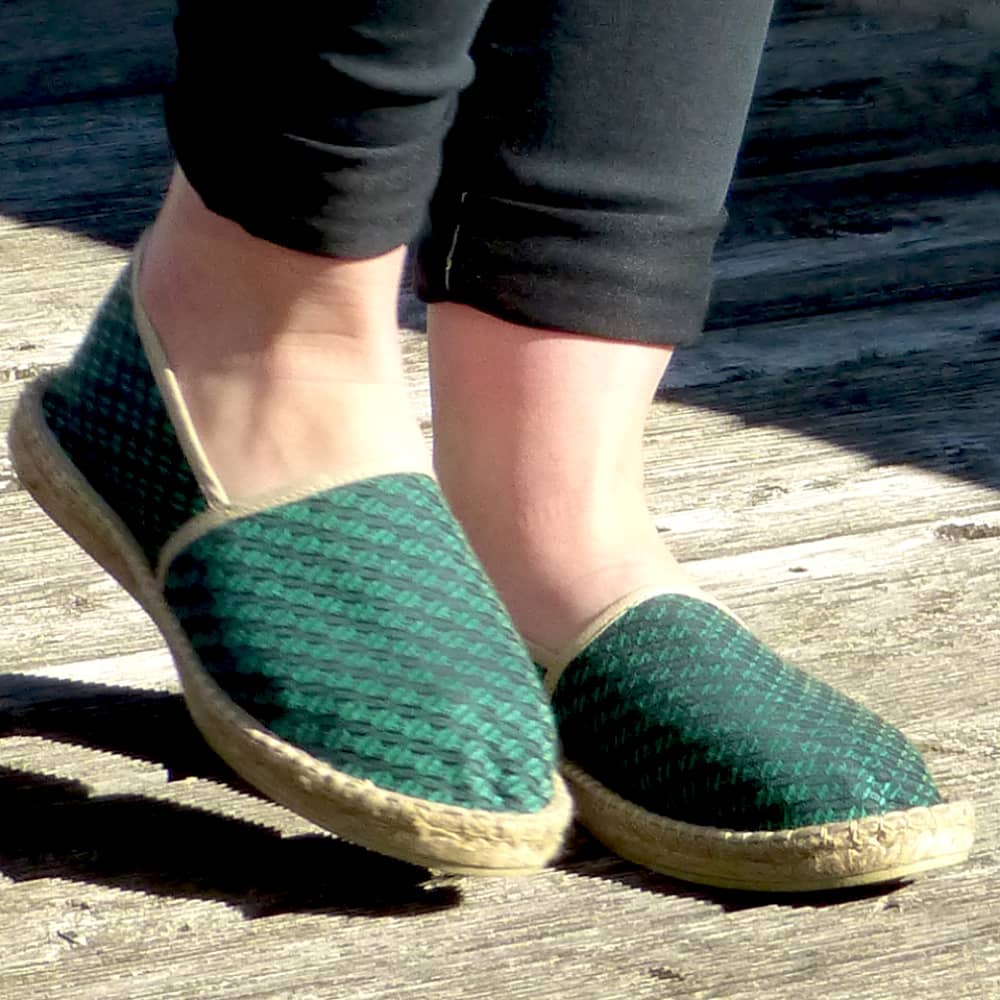 Espadrilles Facett Tethys
Color:
Anthracite, Light Green, Emerald, Teal
Material:
Outer Fabric and Lining: 100 % Cotton, Sole: 100 % Bast
Description
Espadrilles are cult and they have been a summertime staple as back as in the 1920s. Their origin lies at the base of the French Pyrenees, where the production of espadrilles is a centuries-old tradition.
We, too, fell for the casual look of these summer shoes. In a true French-German cooperation DIDYMOS meets Basque tradition to create these charming and lightweight summer espadrilles.
The hand-sewn espadrilles combine high quality DIDYMOS cloth with solid vulcanized soles which make them very comfortable and resistant. DIDYMOS original wrap fabric Facett Tethys features a colour grad of greens and blues adding an individual note to each shoe. Available in sizes 35-44 and a must to enjoy the warmer days of the year, at home and on holiday.
NOTE: Please make sure to order the espadrilles 1-2 shoe sizes bigger than your usual size.
Anyway, the shoes will be rather tight-fitting in the beginning but will stretch quickly after some use.