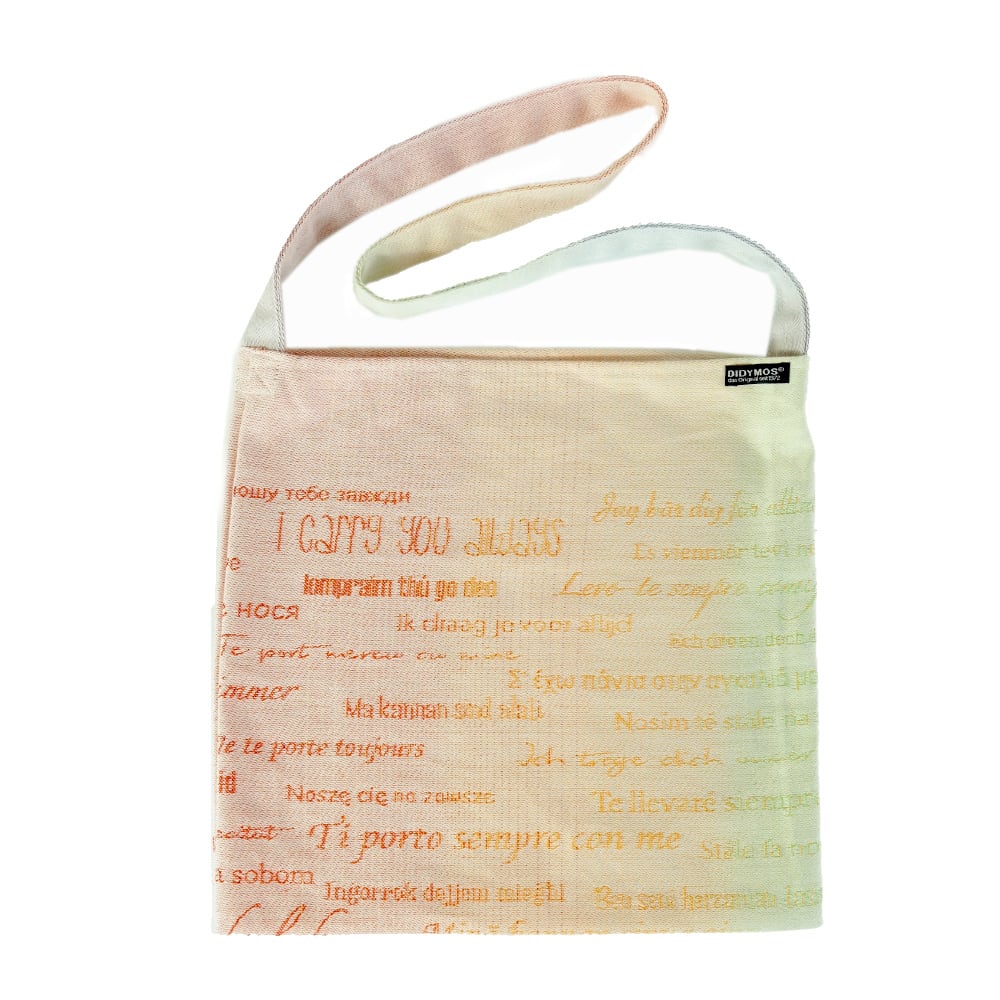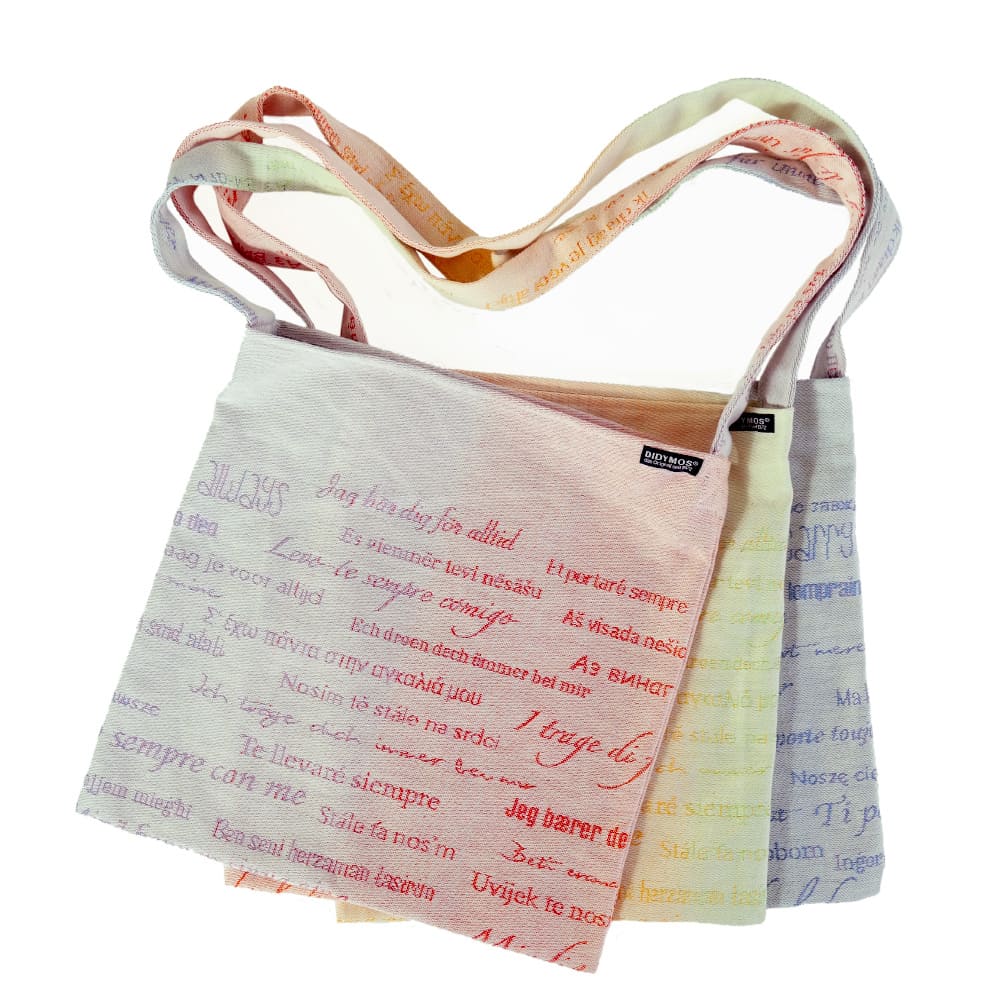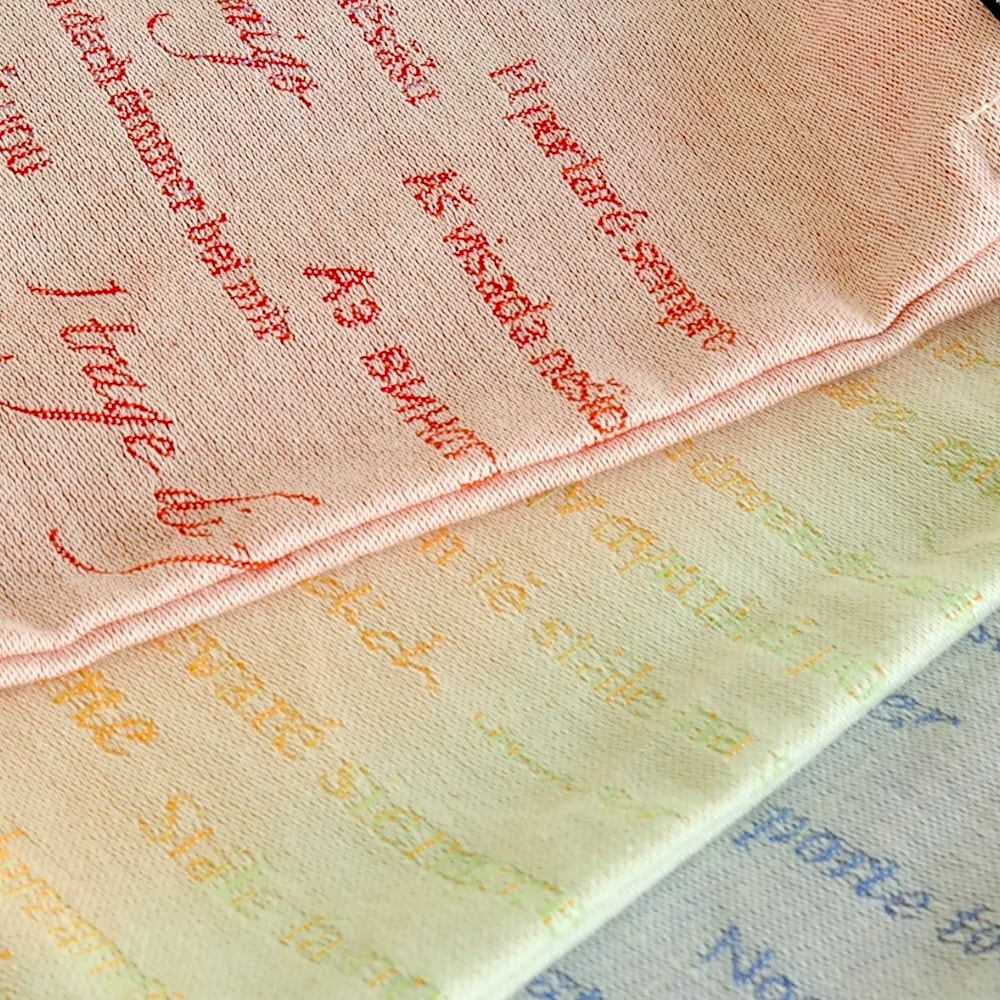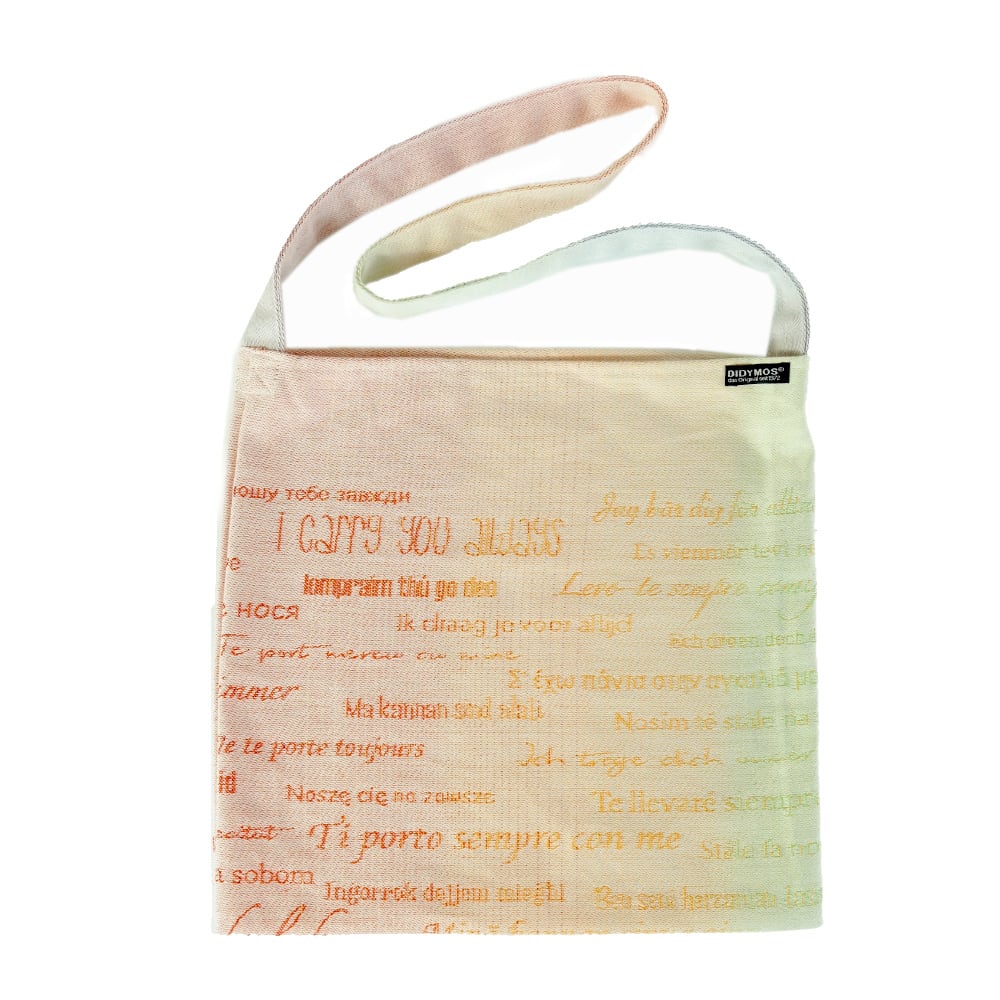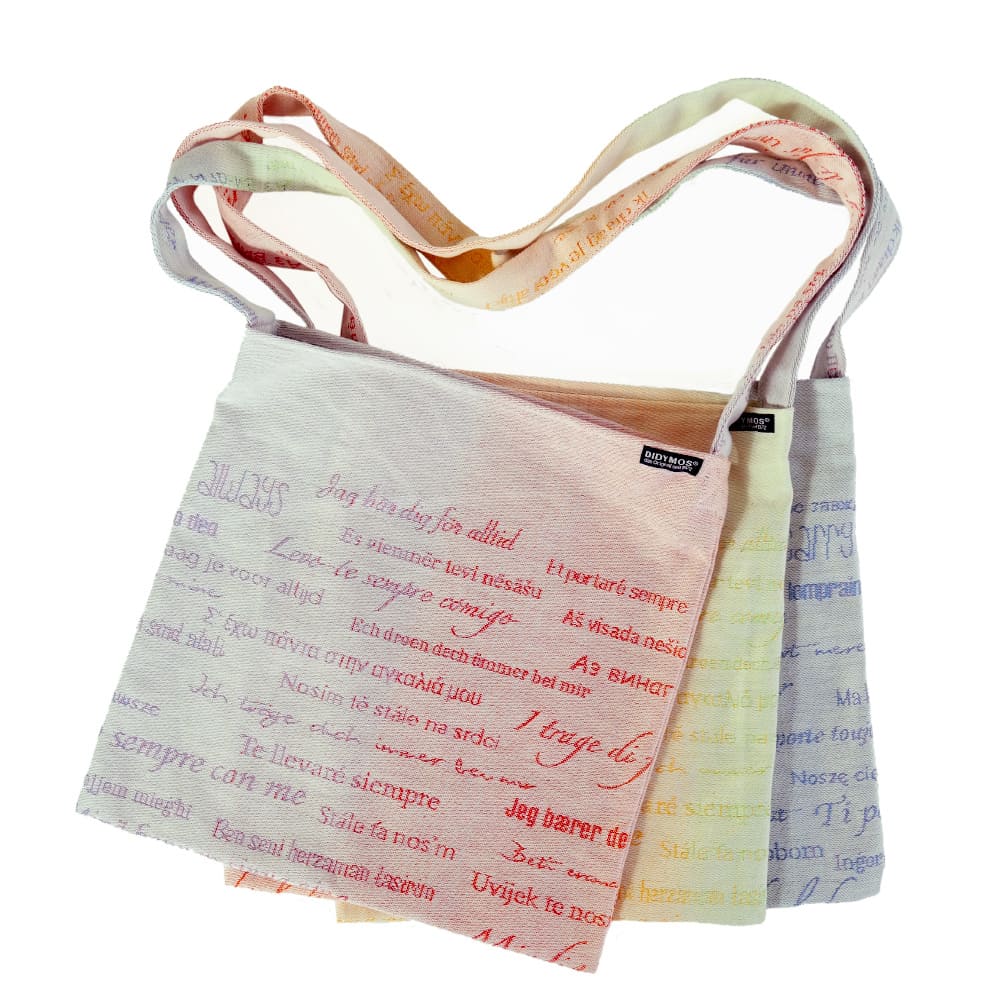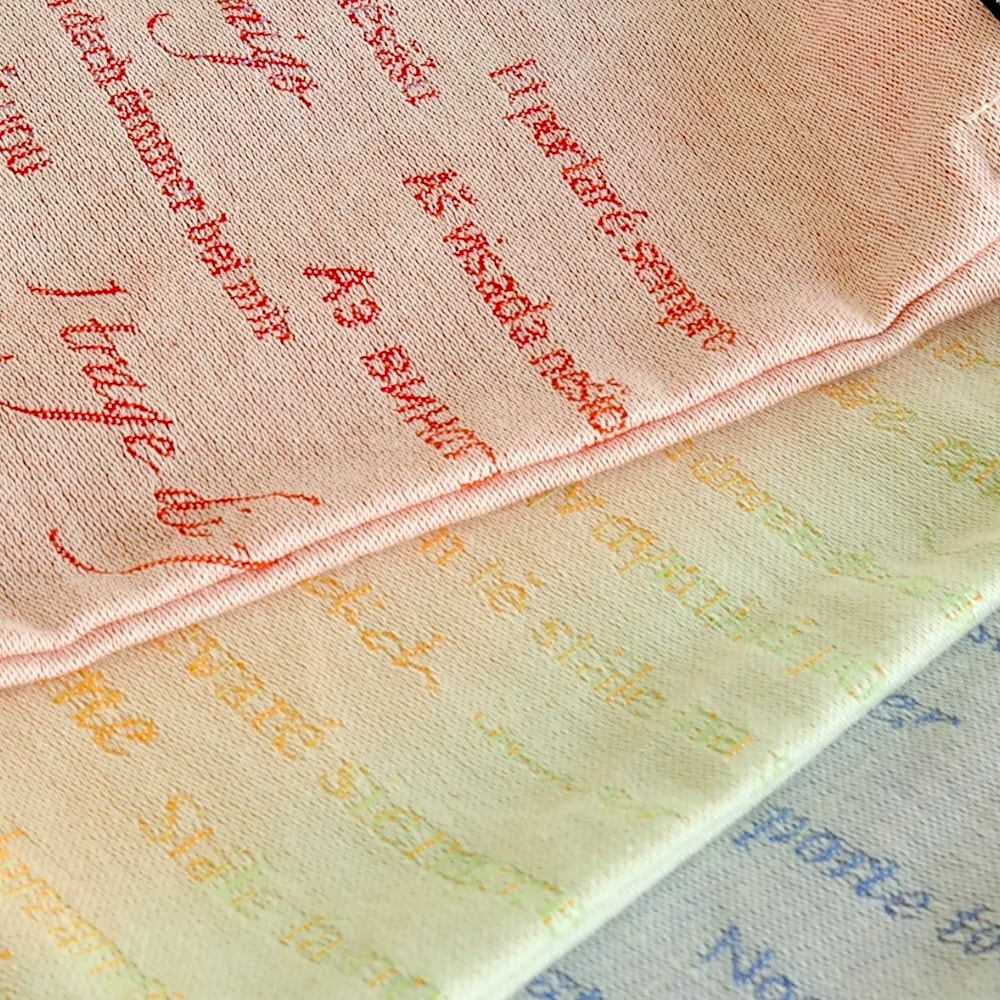 Bag Safe in my Arms EBW 2021
Description
Made from the DIDYMOS baby wrap "Safe in my Arms" which was specially woven for the European Babywearing Week 2021.
The "I carry you always" motif appears in different languages and is a great statement for babywearing. Particularly durable and convenient, it folds up small to fit in anywhere - an extra little tote bag you have handy when needed.
Suitable Products
Suitable Products
DidySnap Safe in my Arms EBW 2021
Full Buckle Carrier for easy and individual adjustment. Carries your child from birth to toddlerhood, safe and comfortable. Featuring the "I carry you always" writing of the EBW 2021.