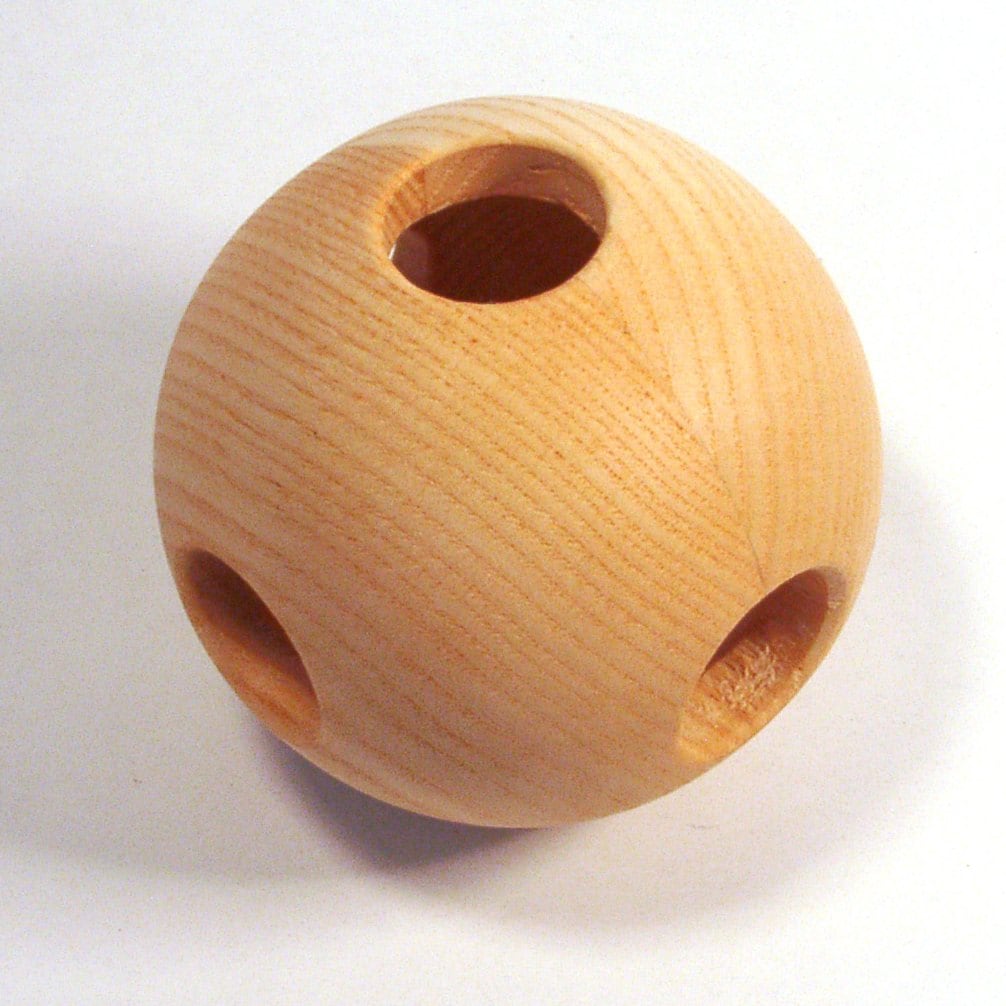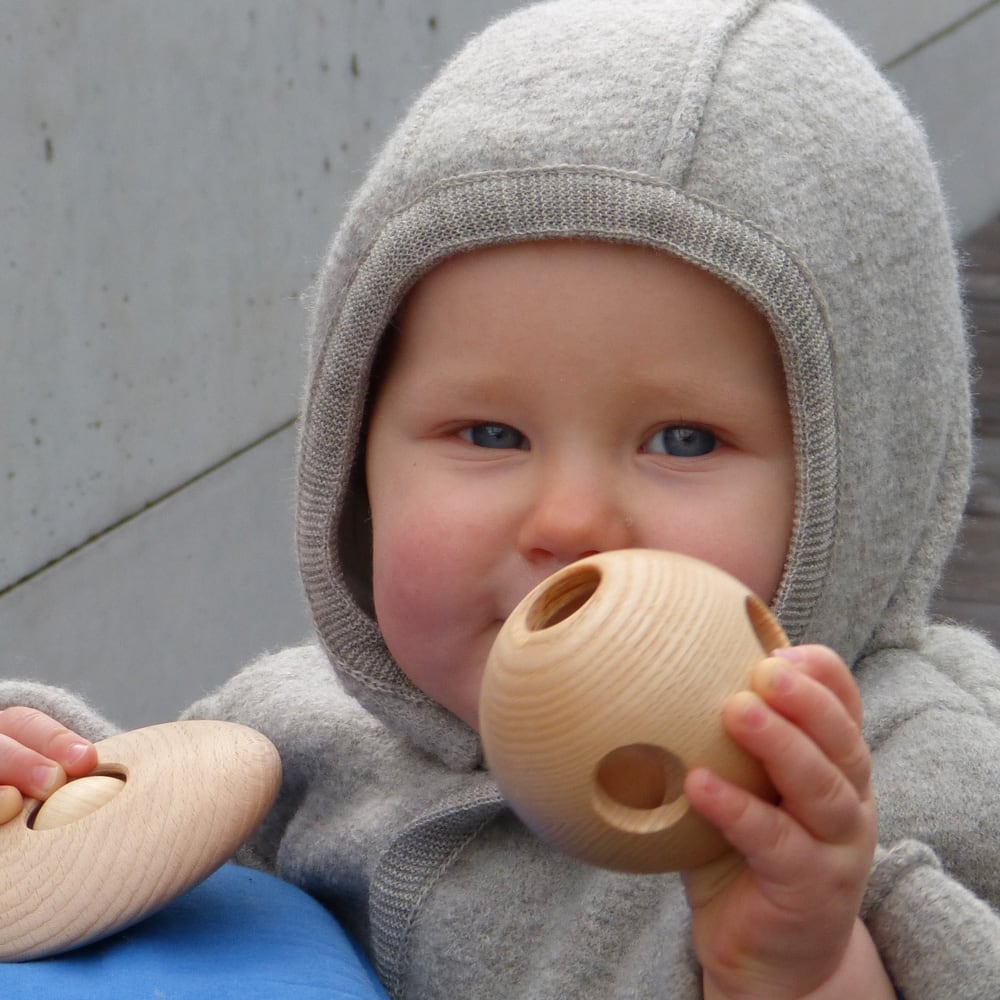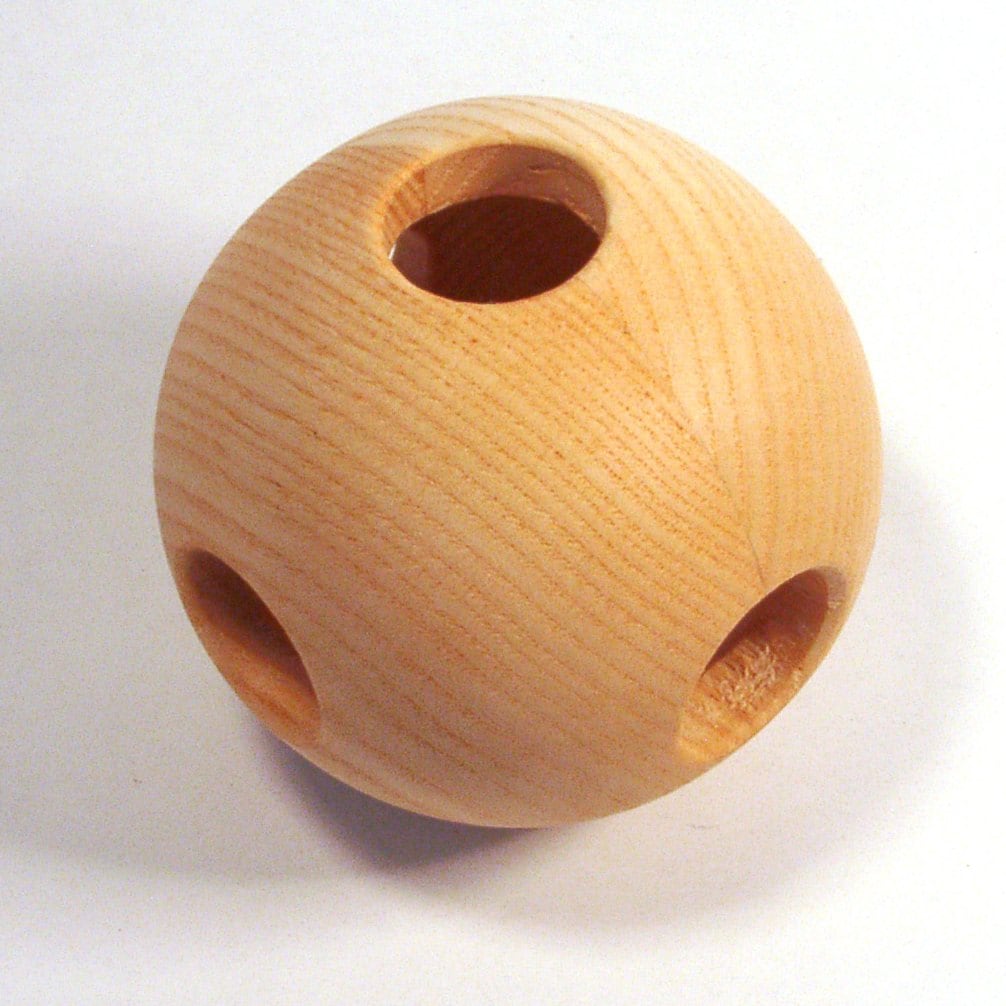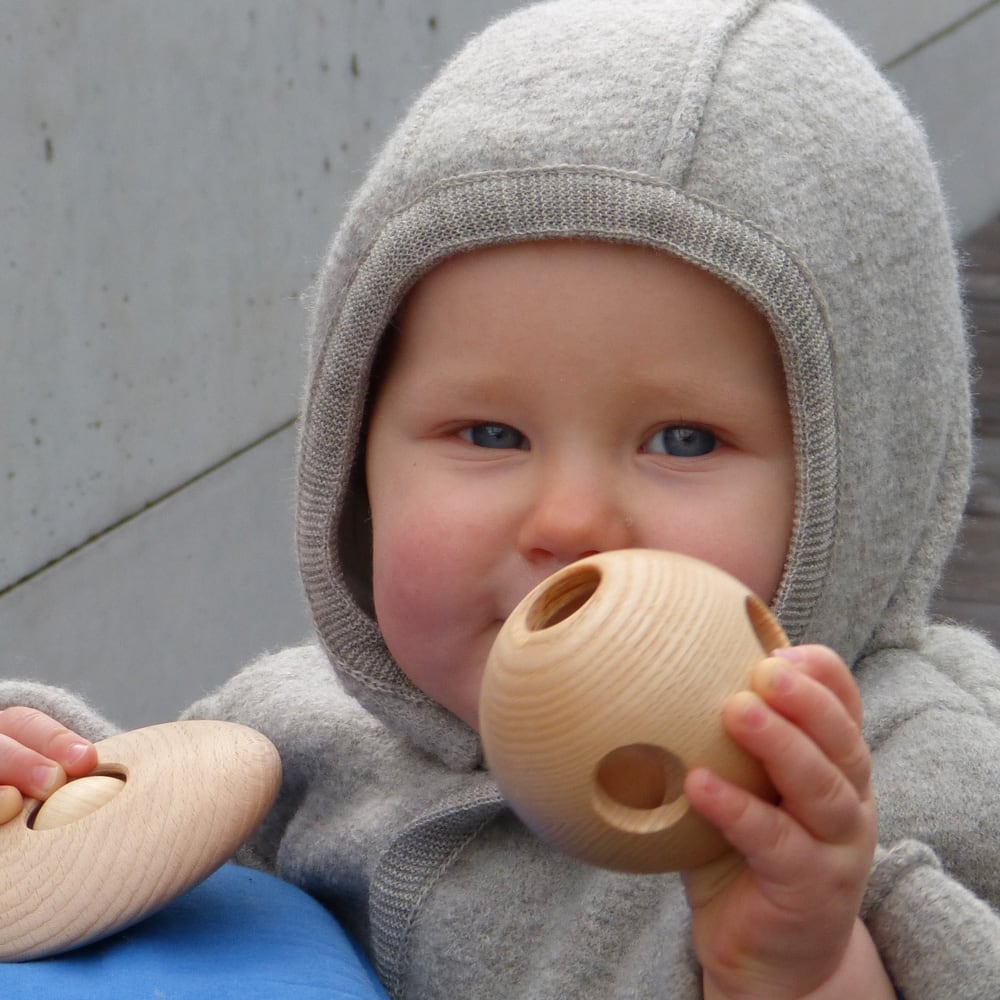 Description
Manufactured according to designs of German artist and pedagogue Hugo Kükelhaus (1900-1984), rattle series "Allbedeut".
Of best workmanship quality, the rattles are made from fine local woods and treated with pure plant oil to accentuate the texture of the wood grain.
---
Durch die Löcher interessant zu (be)greifen. Innenliegende Kugel erzeugt Rasselgeräusch. Wiegt etwas mehr (~40g).