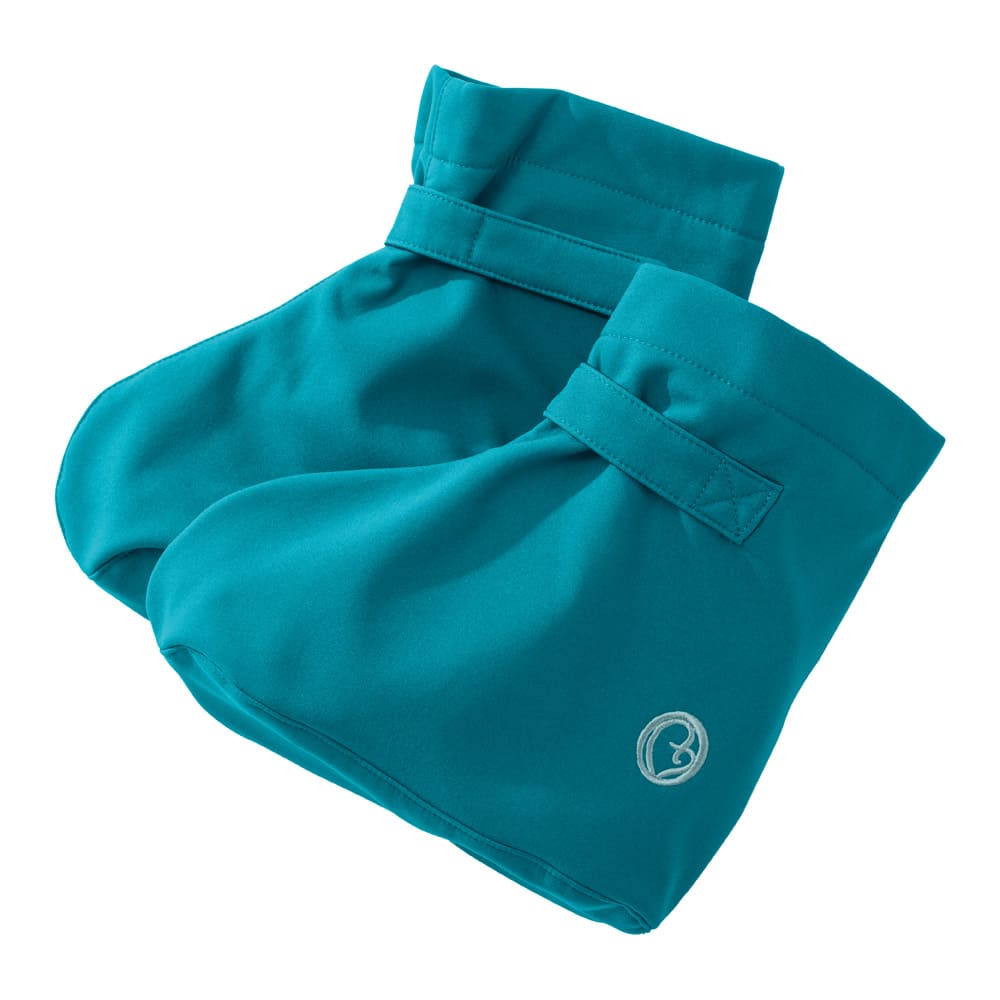 Description
As the carried child grows bigger and its feet begin to peak out from the babywearing jacket, all of a sudden they require additional protection from rain, wind and cold.
Not only do the booties function as a type of extension of the jacket, but also as protection from dirt during playground and mud puddle breaks.
Highlights
Wind- and waterproof, also breathable
Pull-ons as protection against the cold or as protection against dirt and moisture
Colours matching the softshell babywearing jacket
Quickly and easily put on thanks to zipper on the heel
Velcro to adjust the width
Features
One size, aproximately fitting shoe size 18 to 22
Instead of shoes, e.g. for spur of the moment playground breaks for those first steps when the child is not yet wearing shoes with a hard sole or the good shoes should not get dirty.
Booties to protect mom from dirt: Pulled over dirty shoes after a mud break, so that moms? pants and jacket and carrier stay clean on the way home.