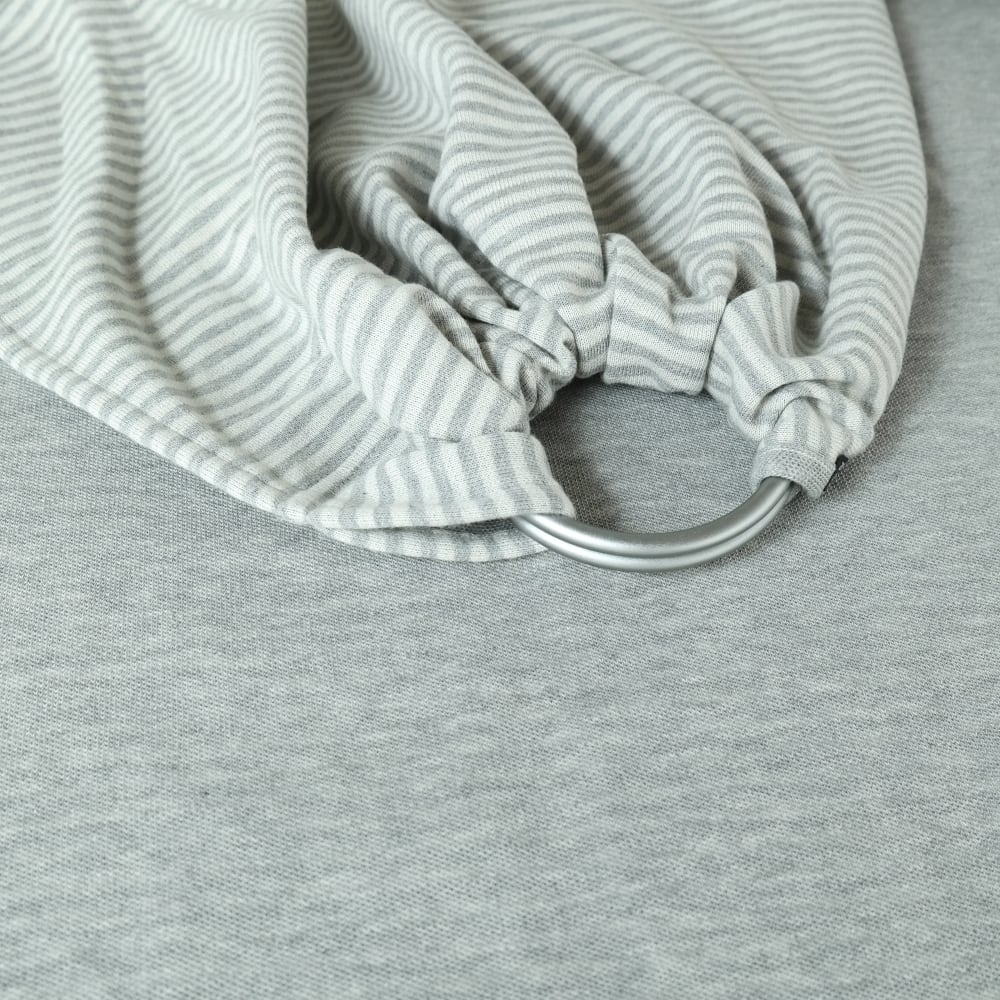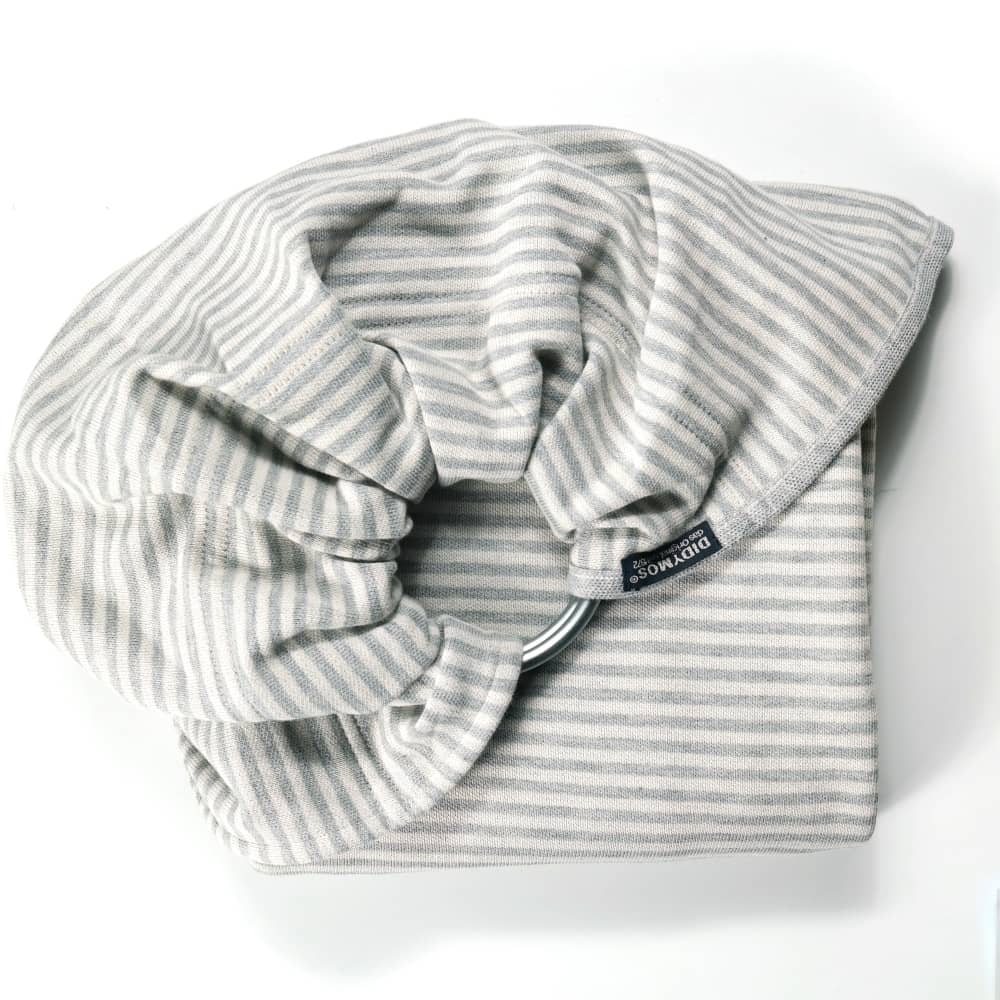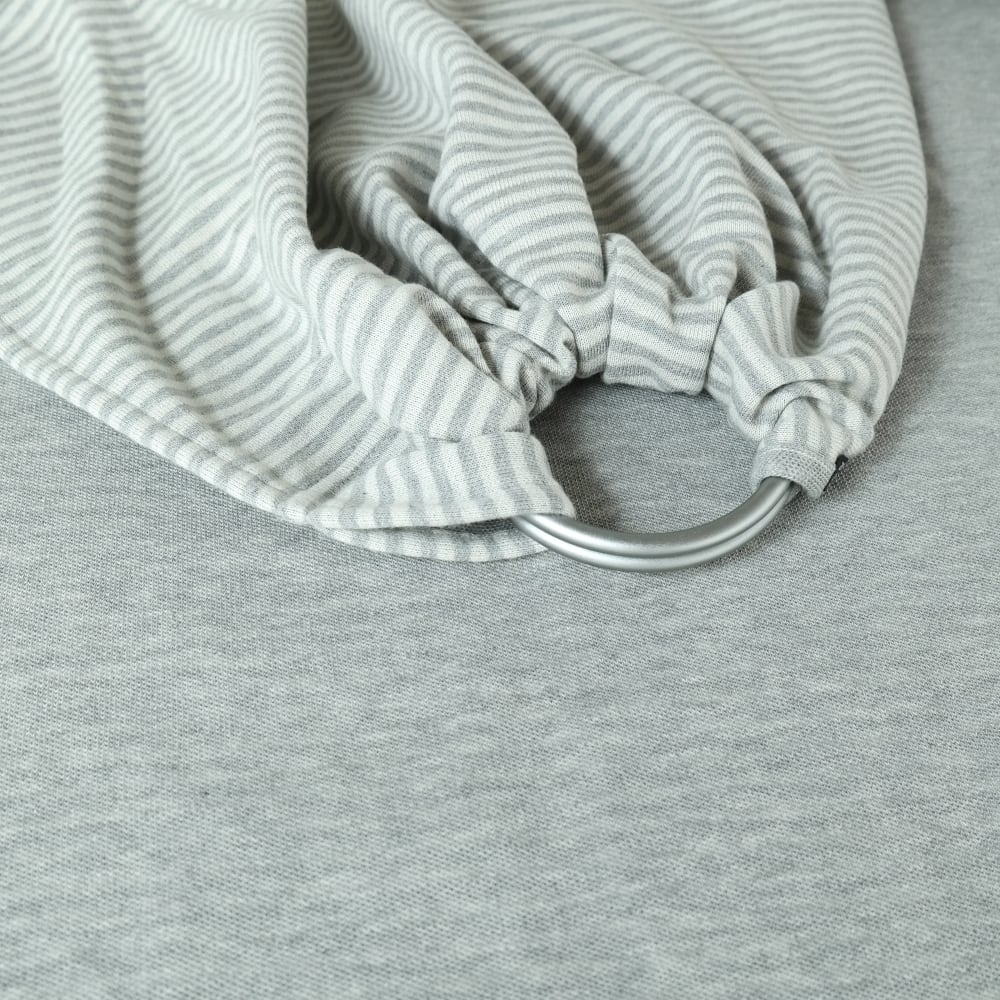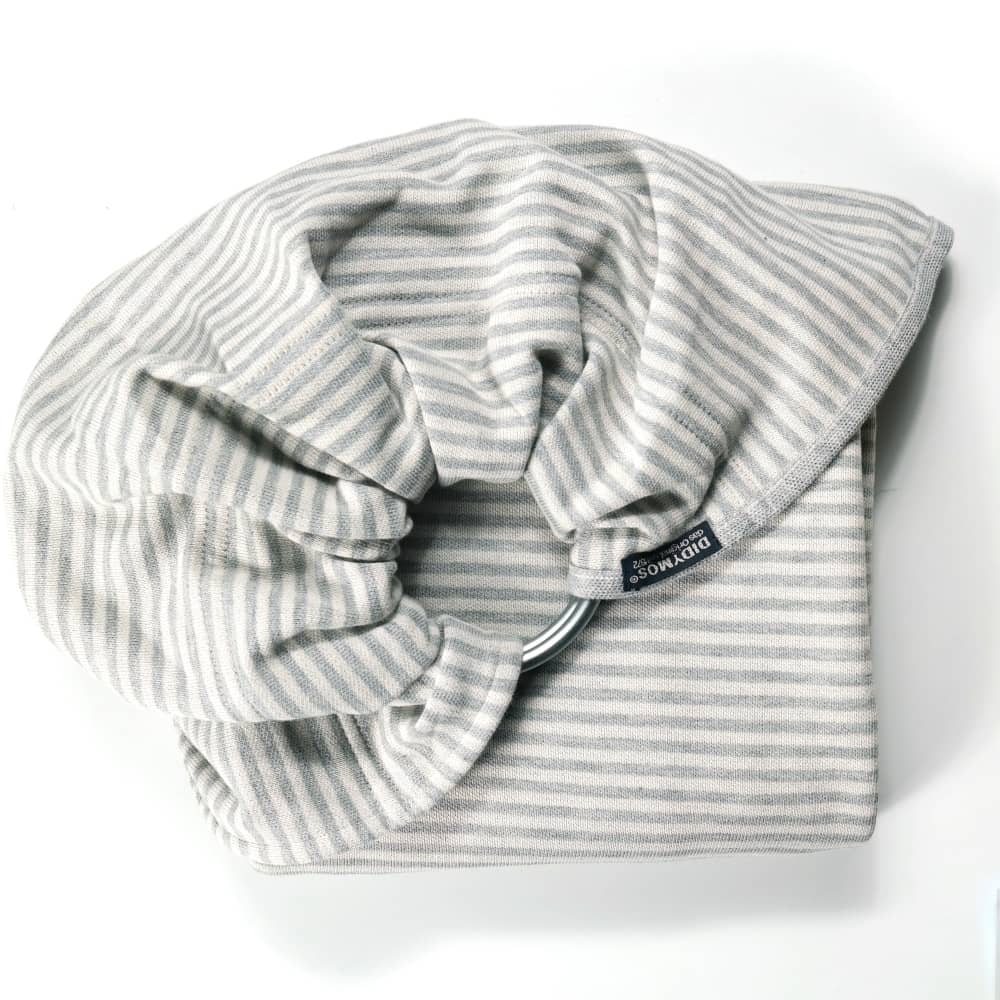 DidySling Jersey Doubleface Stipes Silver, second quality
Description
2nd Quality
DIDYMOS Doubleface Jersey wraps are knitted from best organic cotton. Though particularly stretchy, these so-called "hyprid" wraps offer similar support compared to a woven wrap. They allow for carrying babies up to 12 kg.
They have double-rolled, finished hems and will maintain their shape and elasticity after frequent wash and wear.
They are now available also as DidySlings for quick and easy use.
Jersey Doubleface Stripes is knitted from best organic natural white and silver cotton. A Doubleface fabric, it has differently coloured faces – one striped, the other uni.
Ideally suited to carry very small and lightweight babies, in addition to babies with special needs.