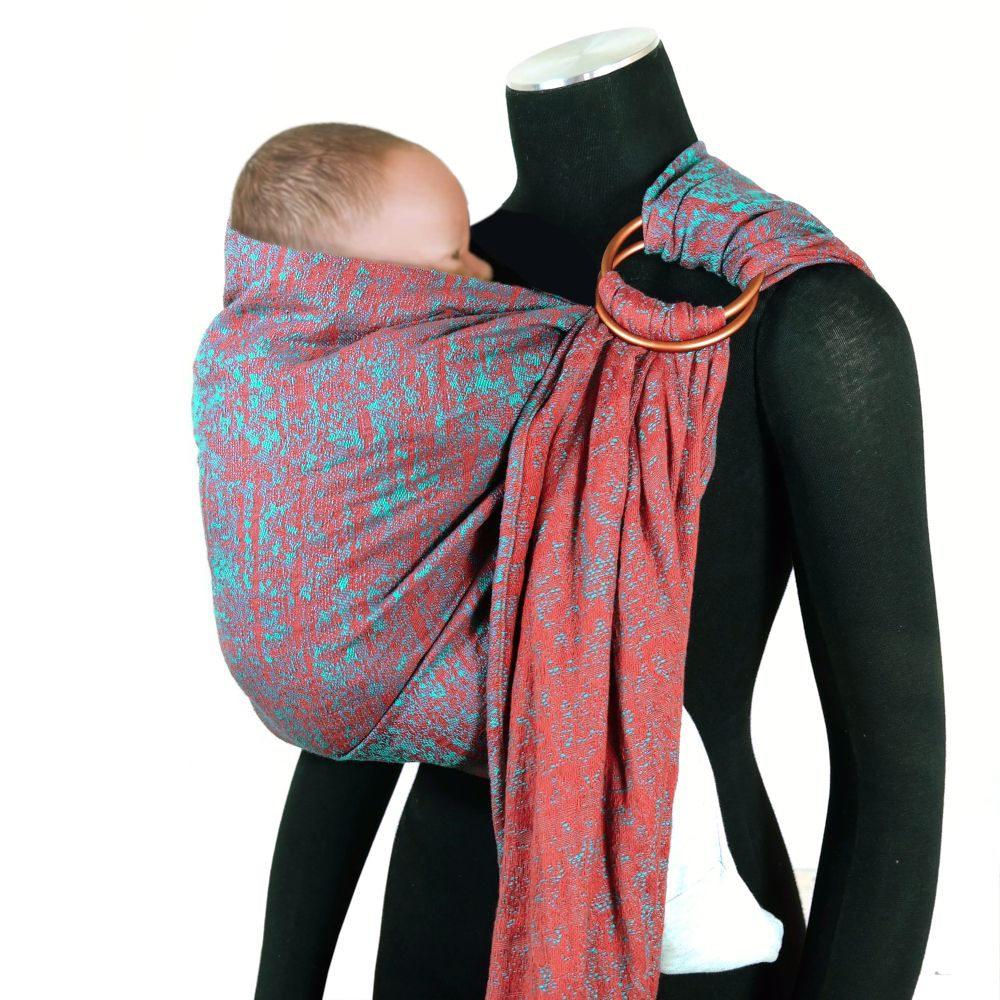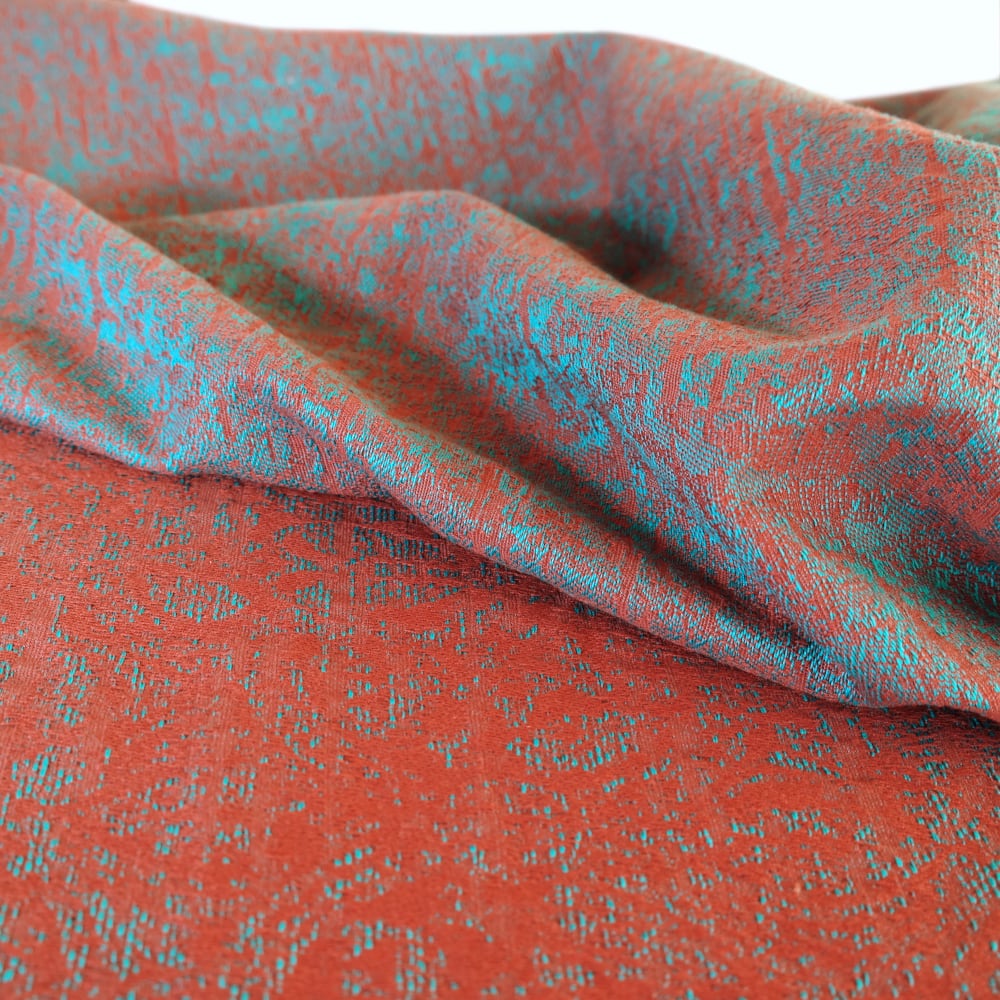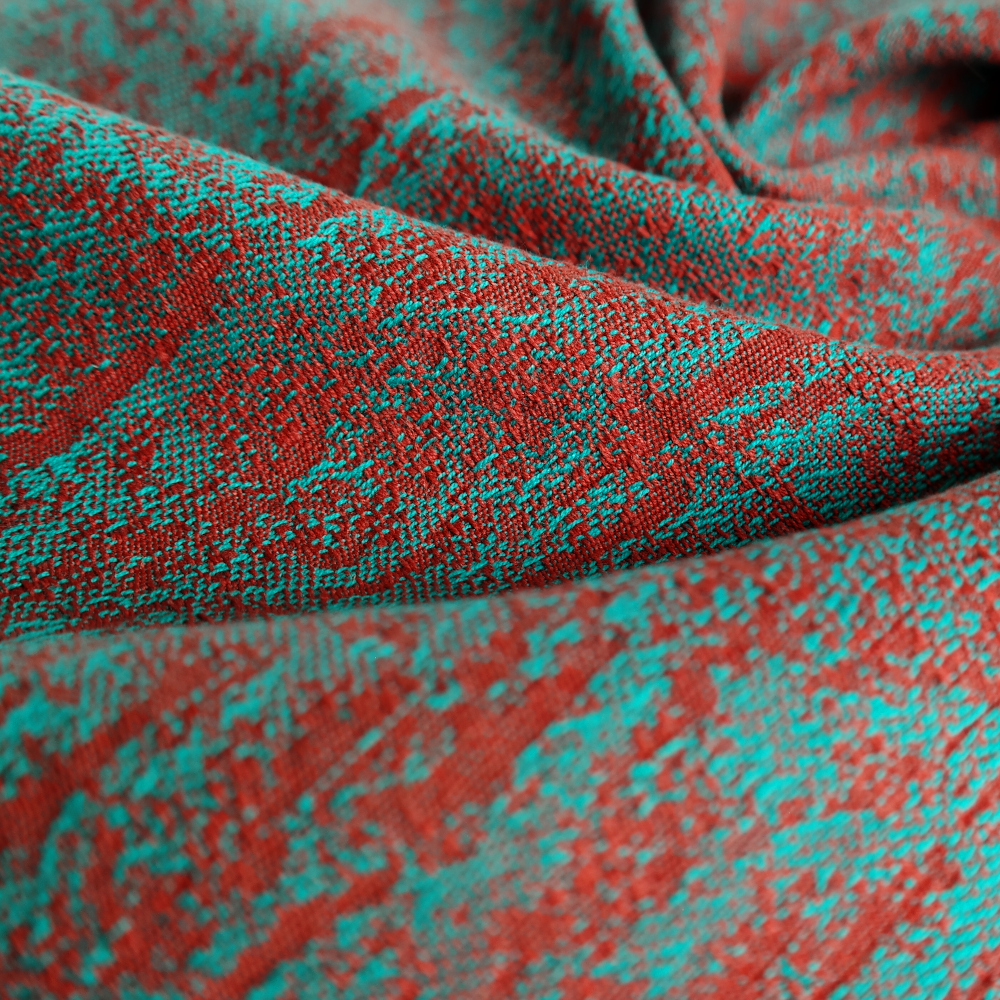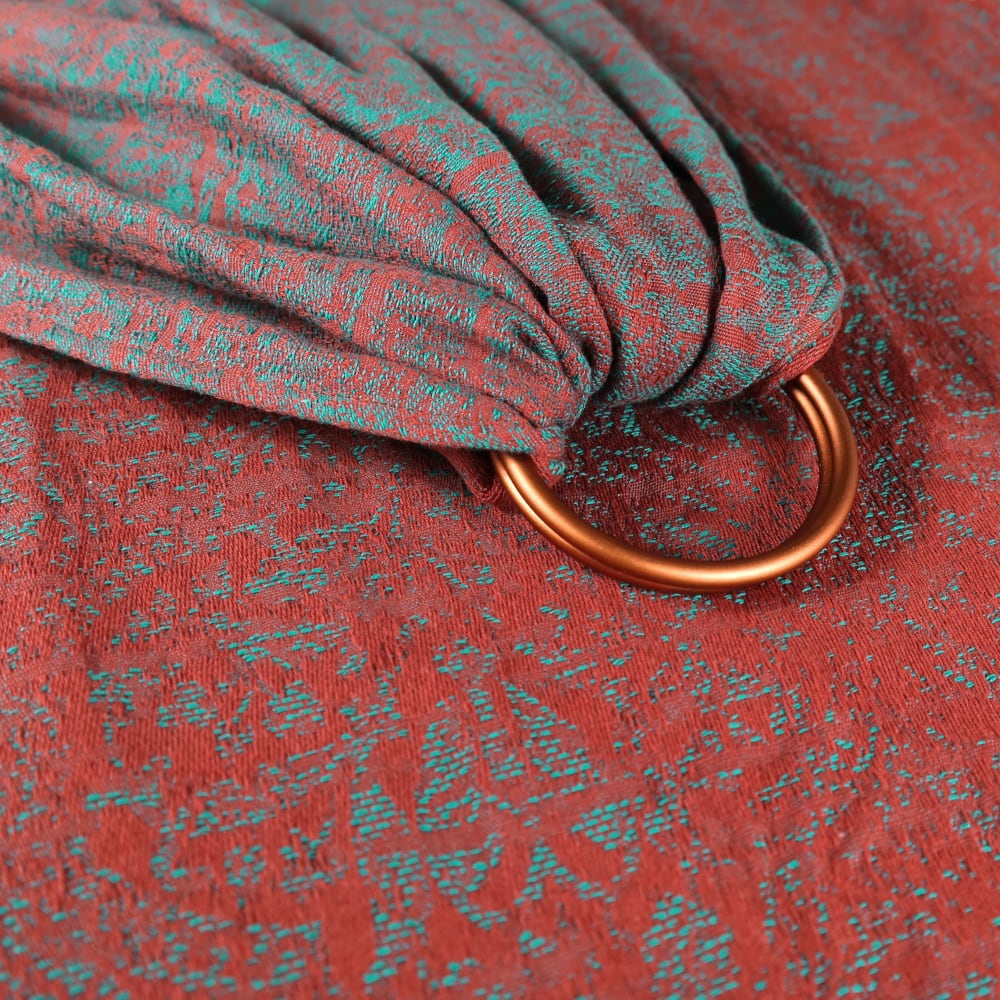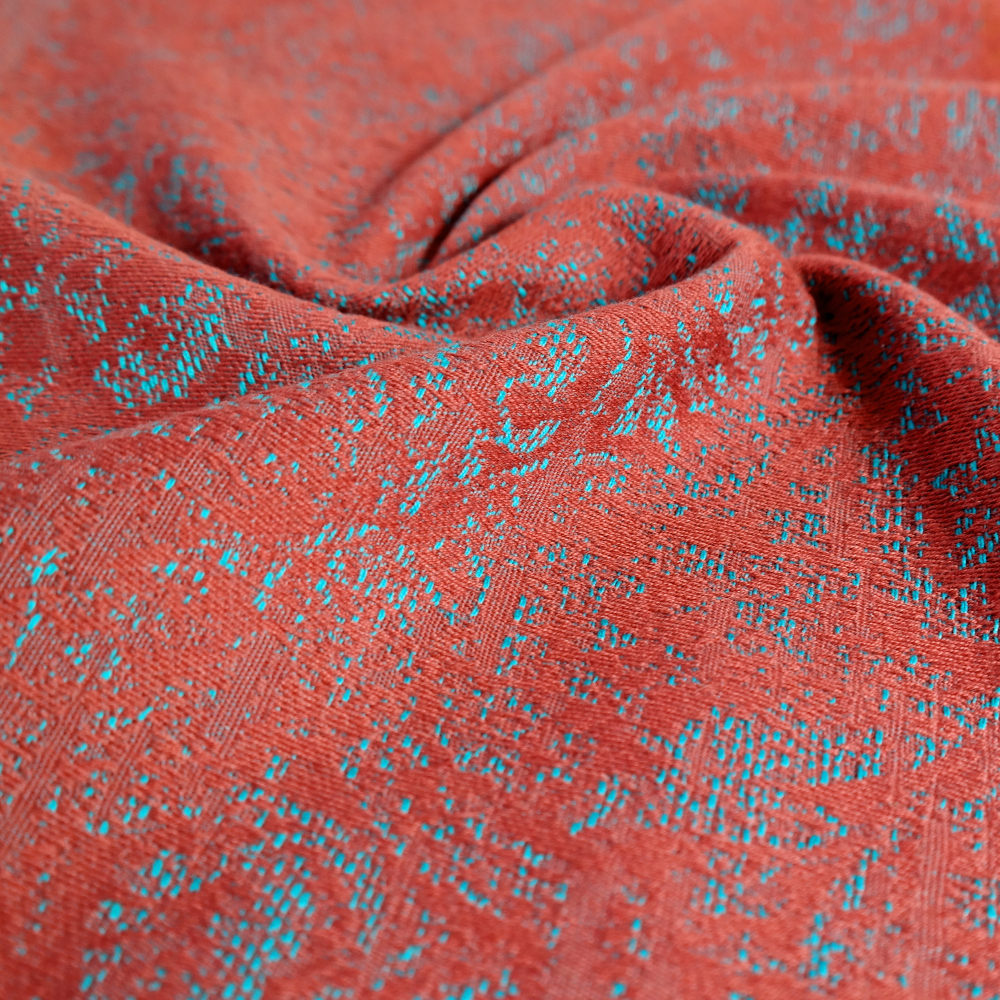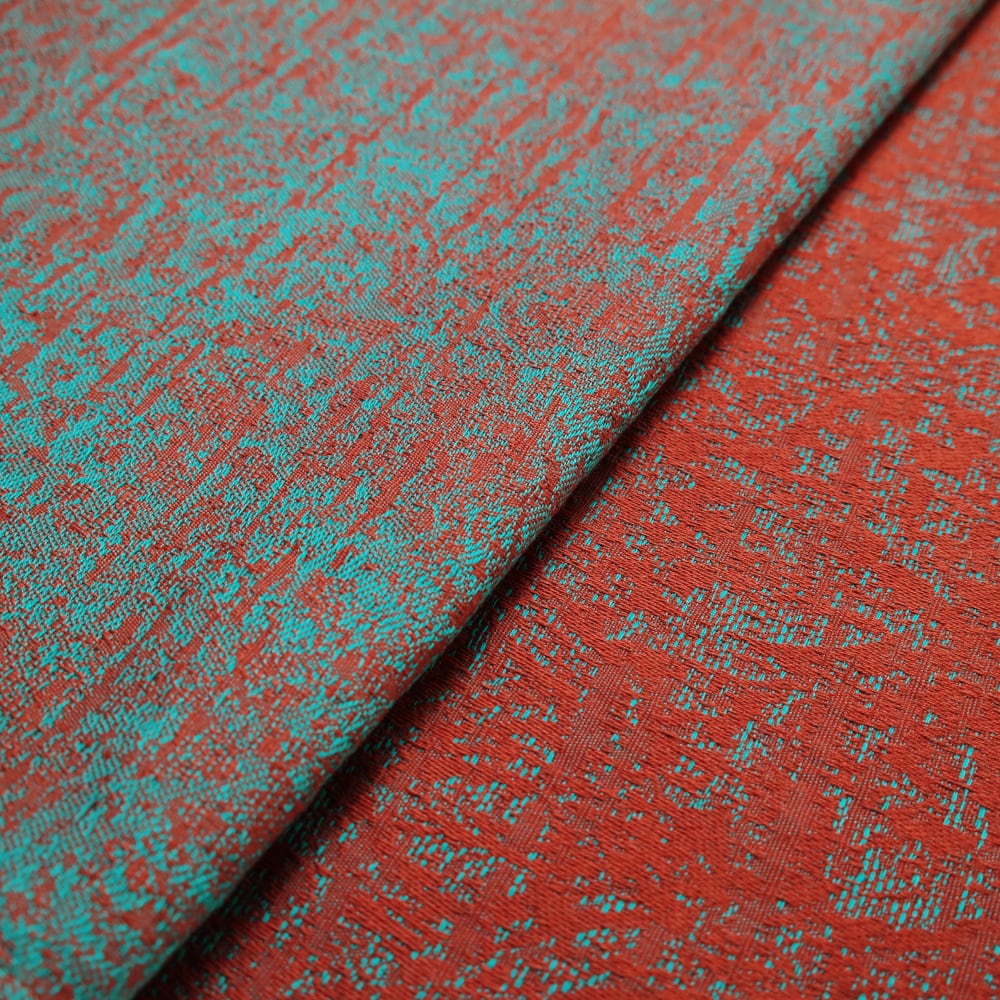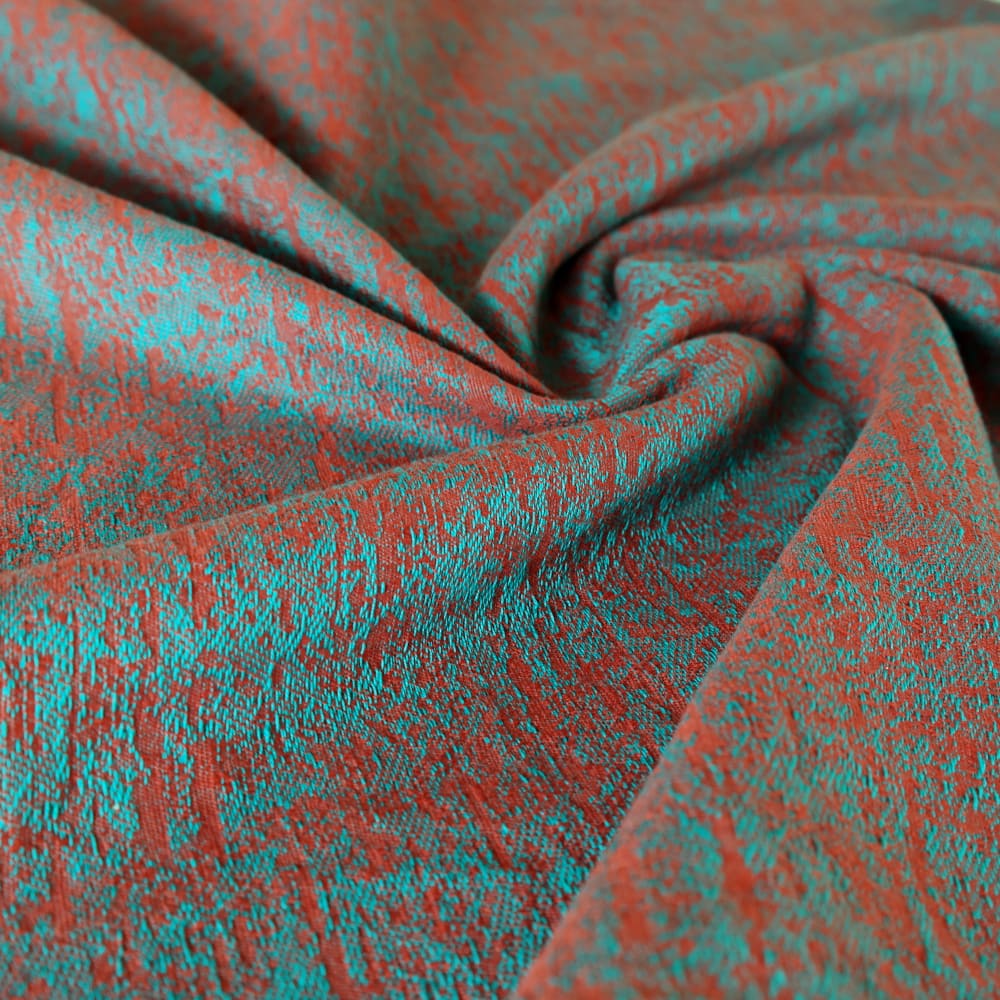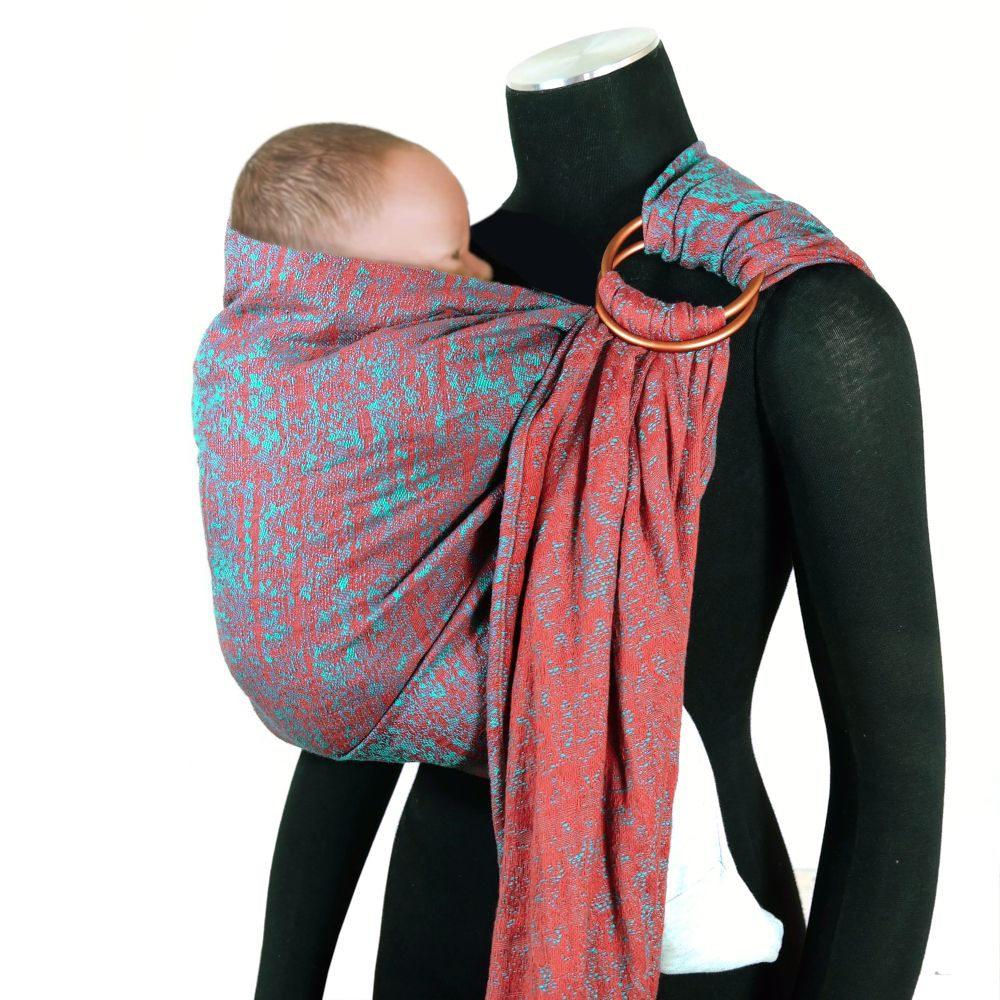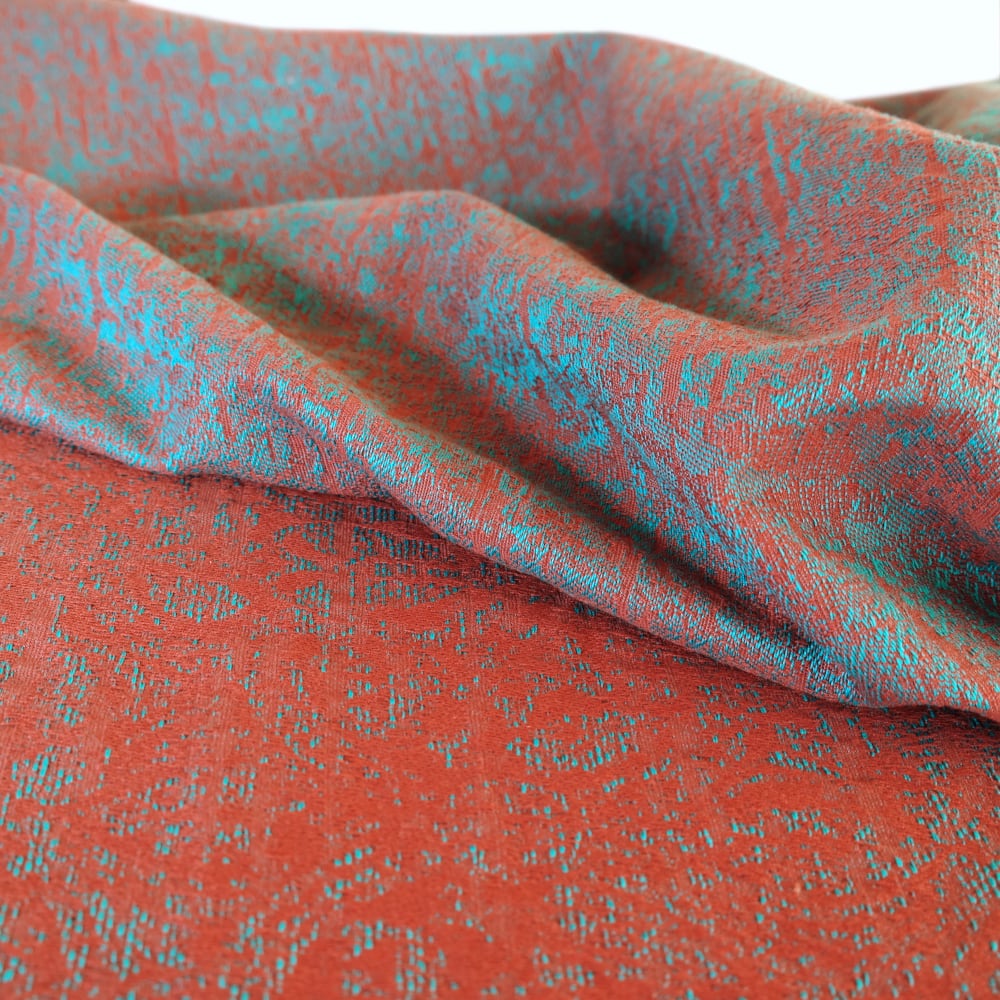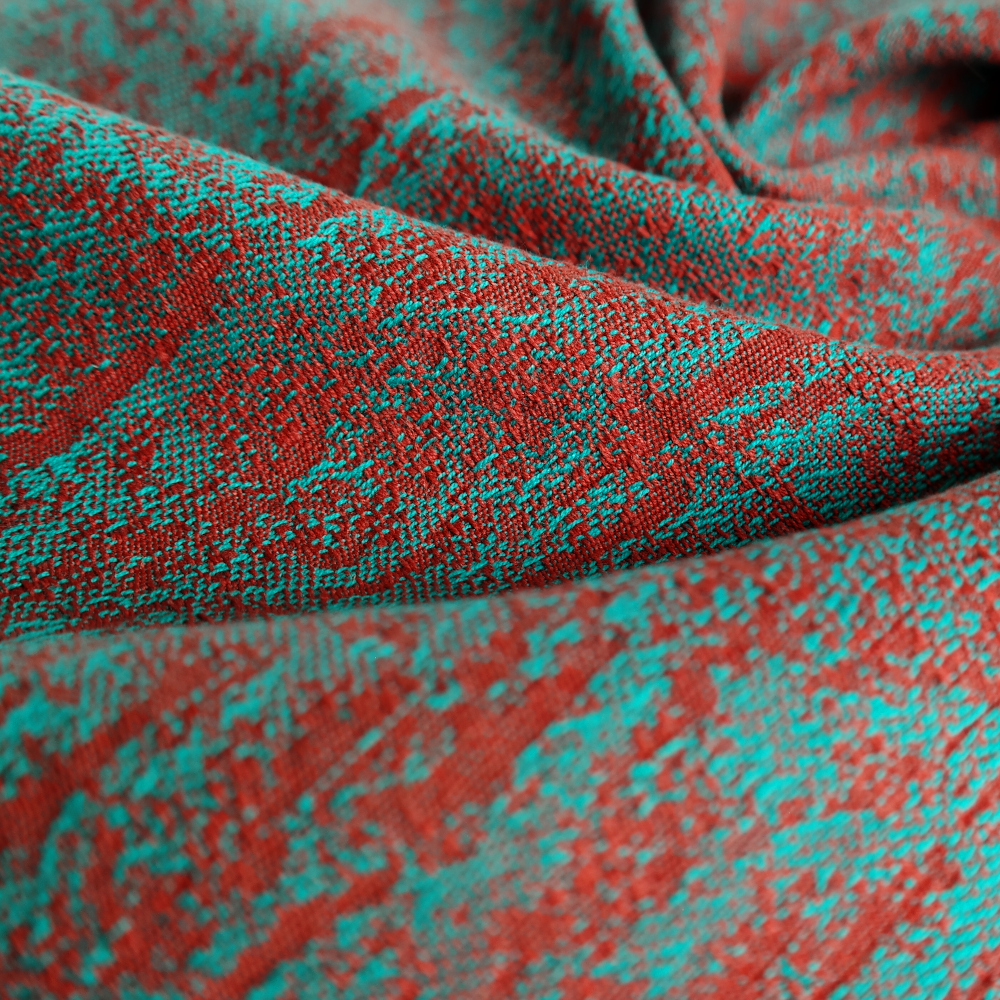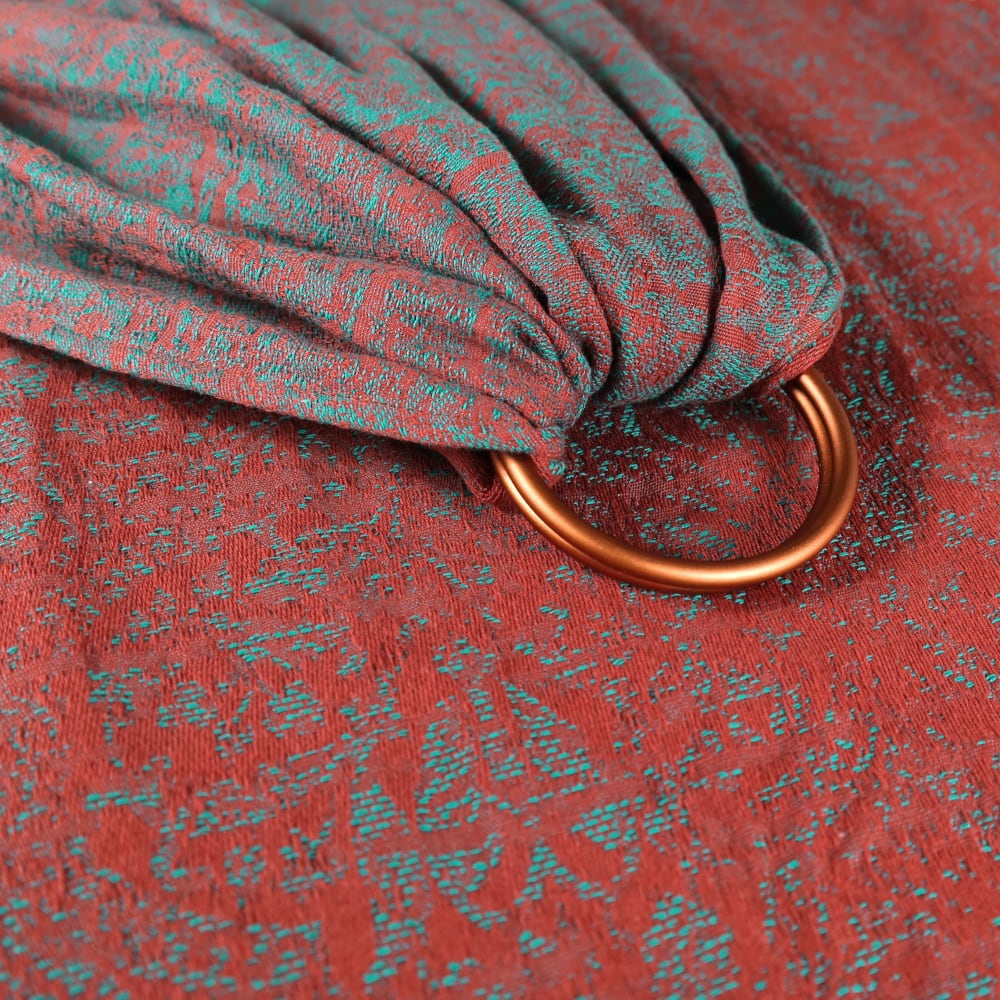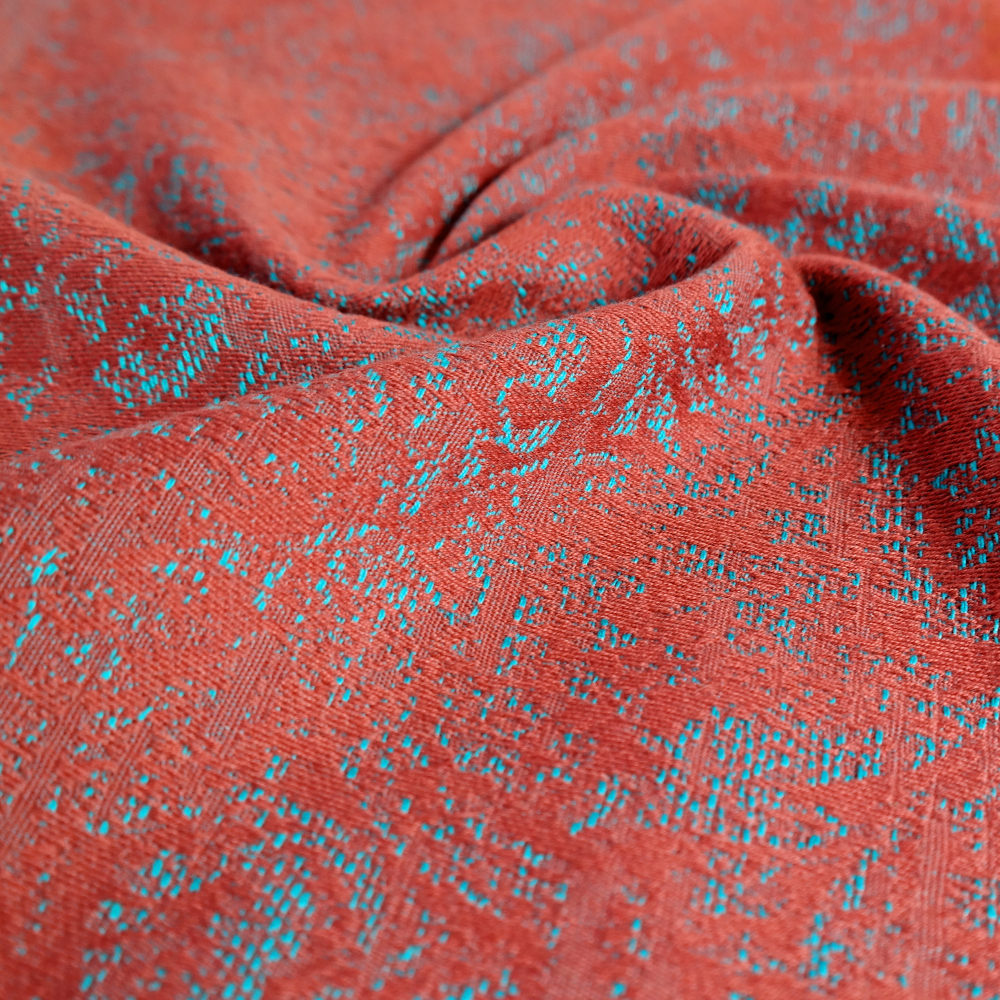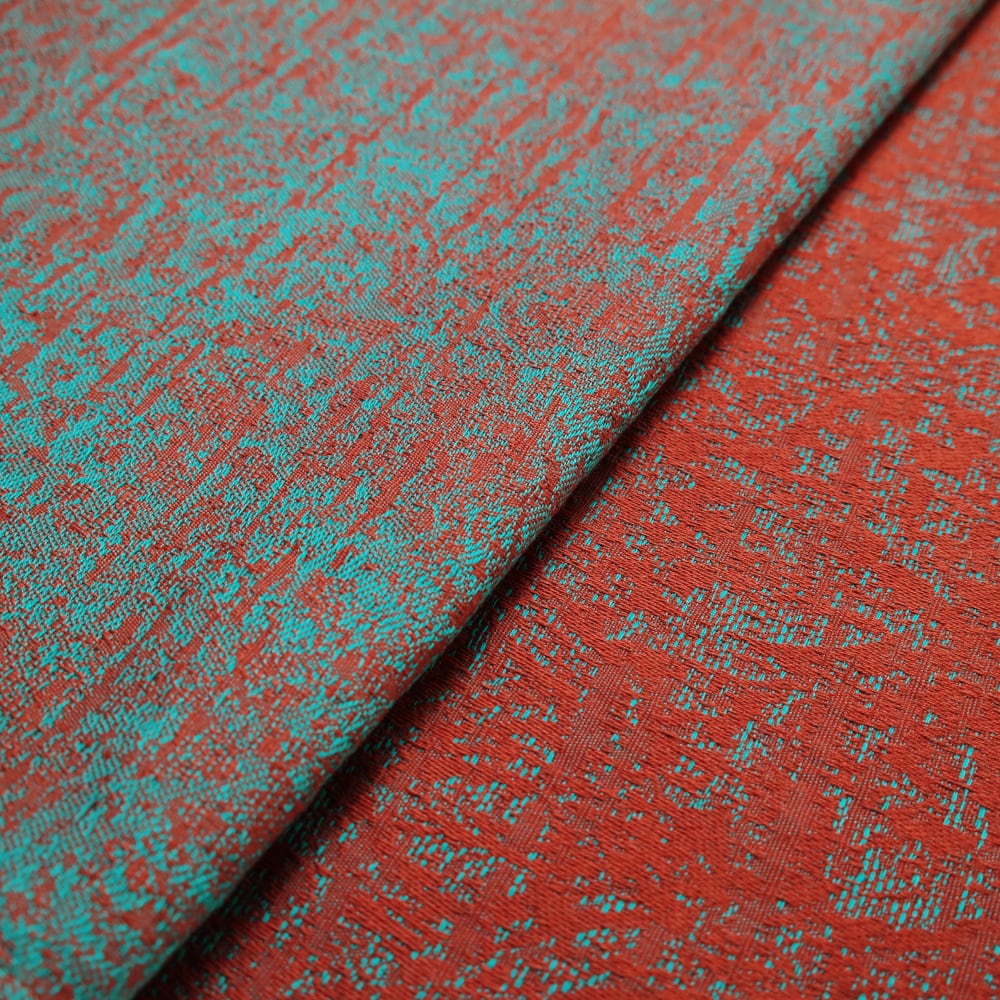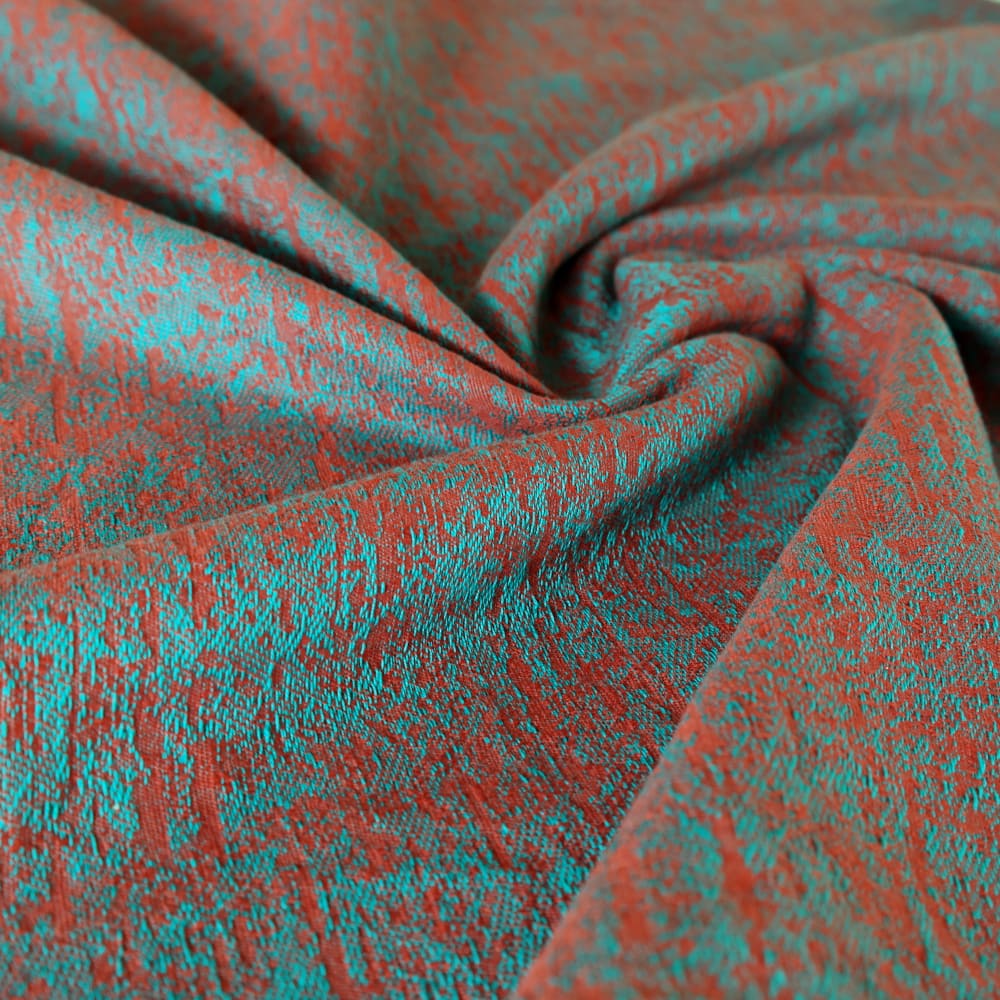 DidySling Fresco Ammonite, second quality
Description
2nd Quality
Wearing your baby is easy with our DidySling - you will love it for its comfort and ease to put on. It is fully adjustable and well suited for any user. Available in size 1R, the gathered "shoulder style" as a standard.
Made from baby wrap model Fresco Ammonite, this DidySling features an artfully woven design and has been released on request and vote of the DIDYMOS Facebook Community. It it combines rosewood and teal coloured cotton to create a beautiful group favourite that reminds of a landscape scenery bathed in sunset colours.
Woven entirely from best organic cotton, model Fresco Ammonite wraps around wearer and baby with optimal comfort making babywearing easy and enjoyable and an amazing bonding experience.
Of medium weight, the sling fabric is soft, yet densely woven and provides perfect support in width and length. It has good diagonal stretch that allows the sling to comfortably adjust to all ages and babywearing styles.
Made from organic cotton and dyed with non toxic dyes, it is absolutely free from any harmful substances; safe enough for a baby to chew on.