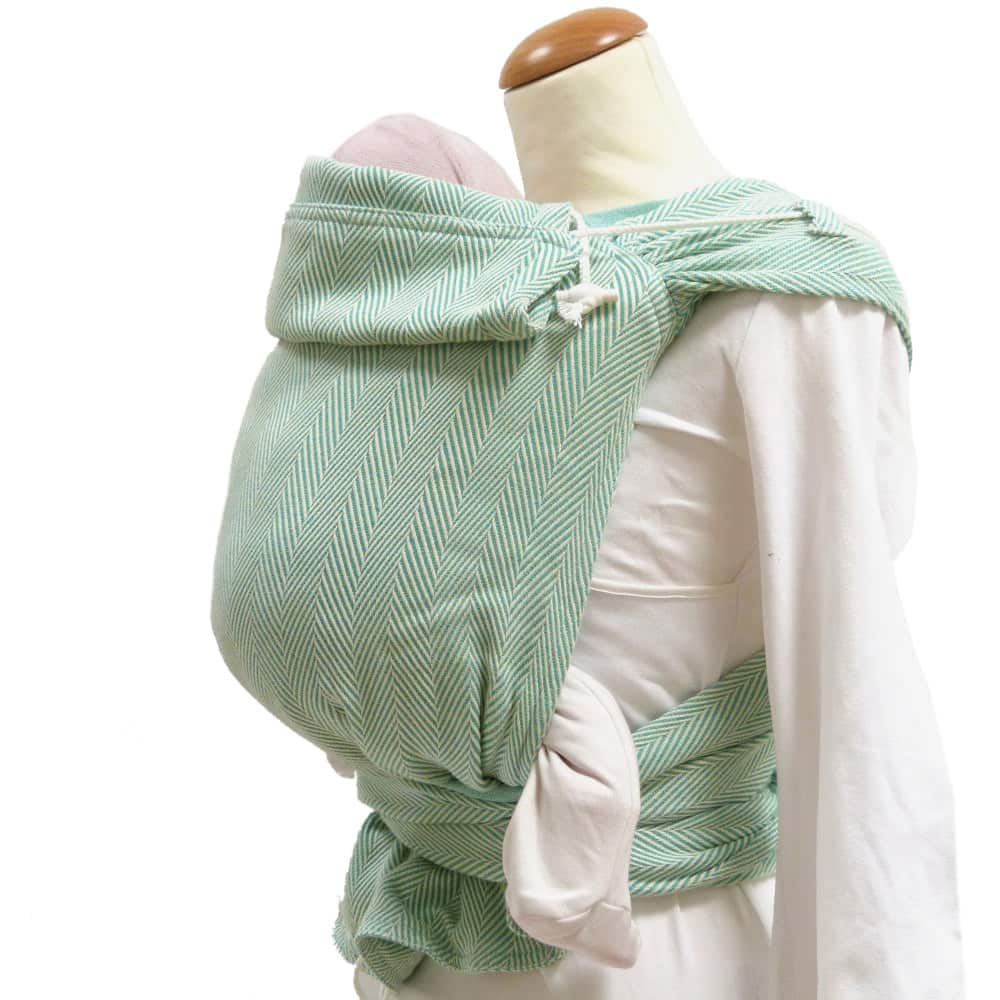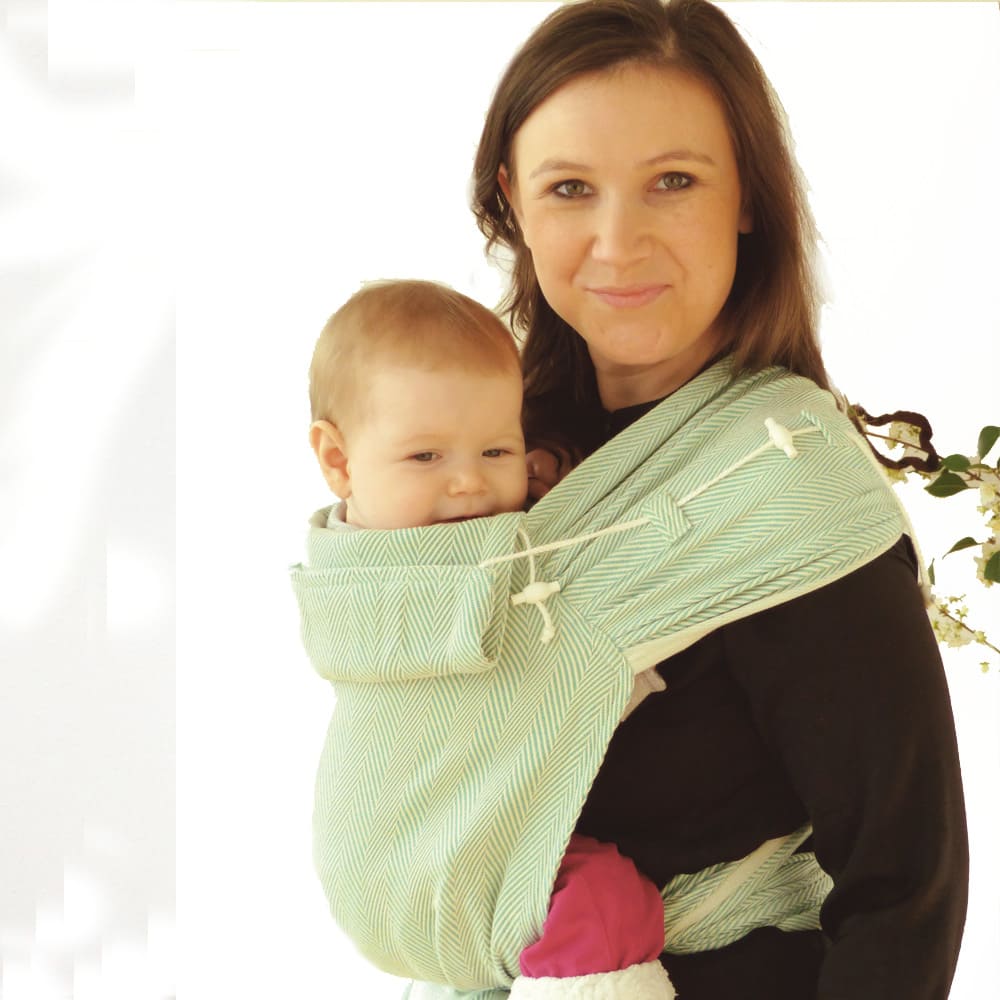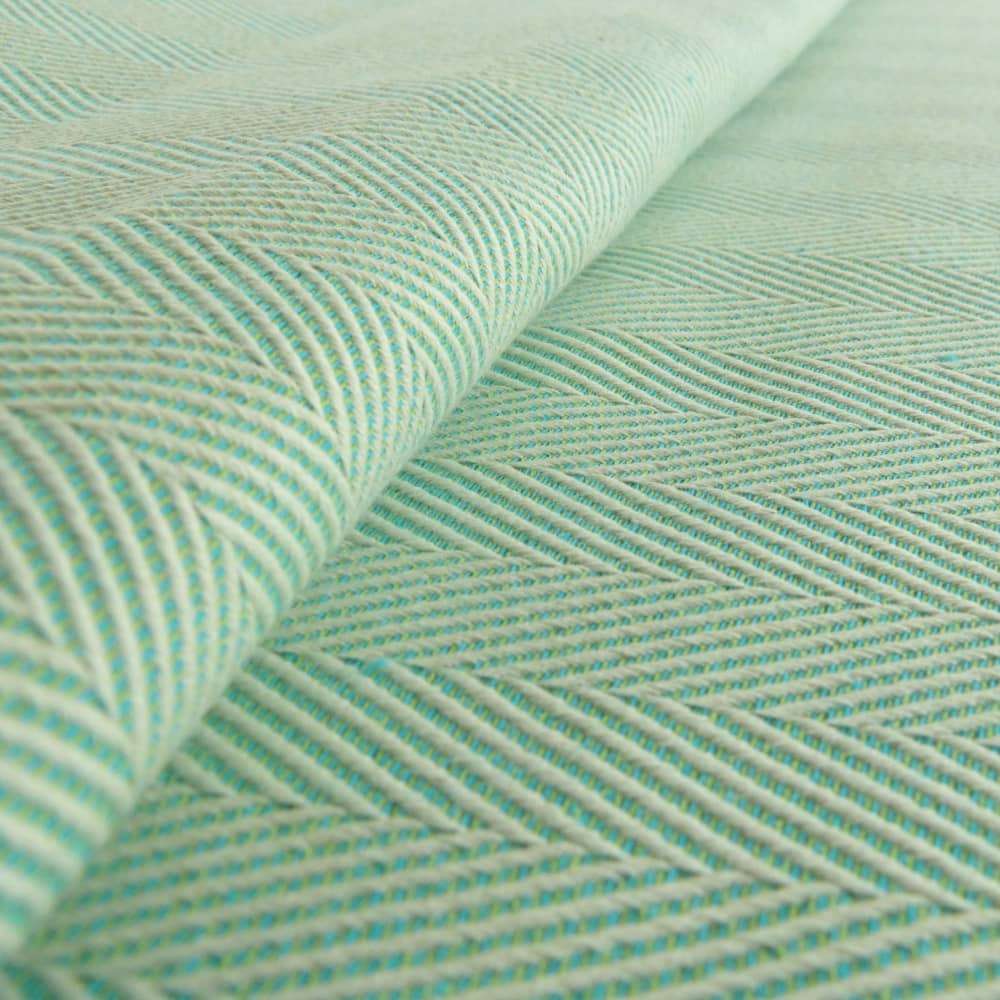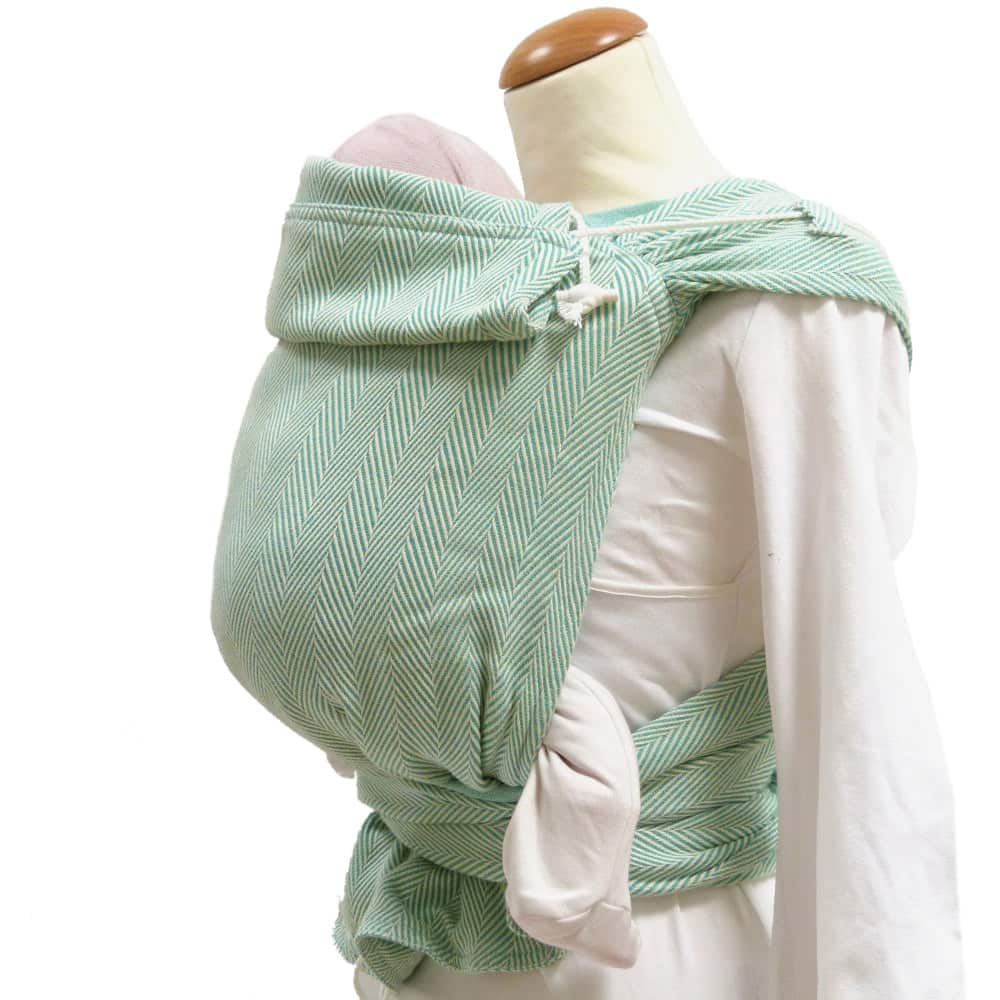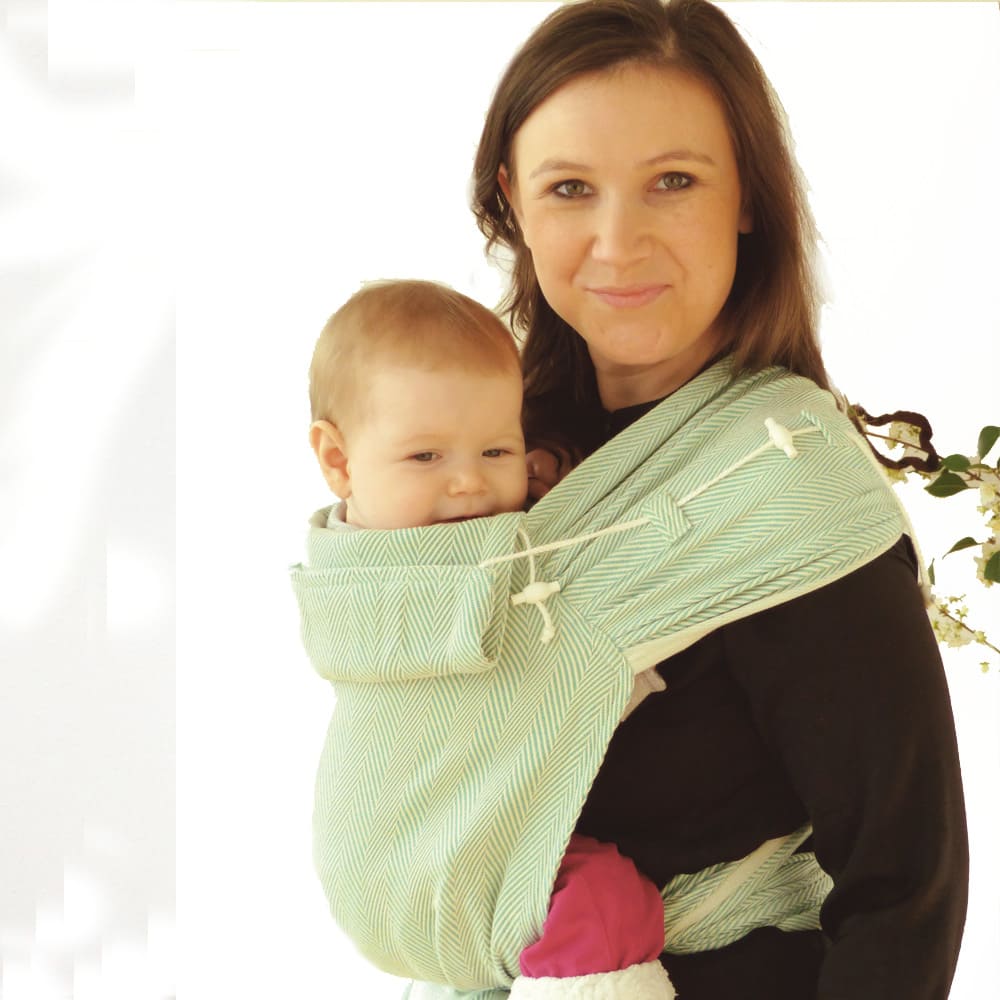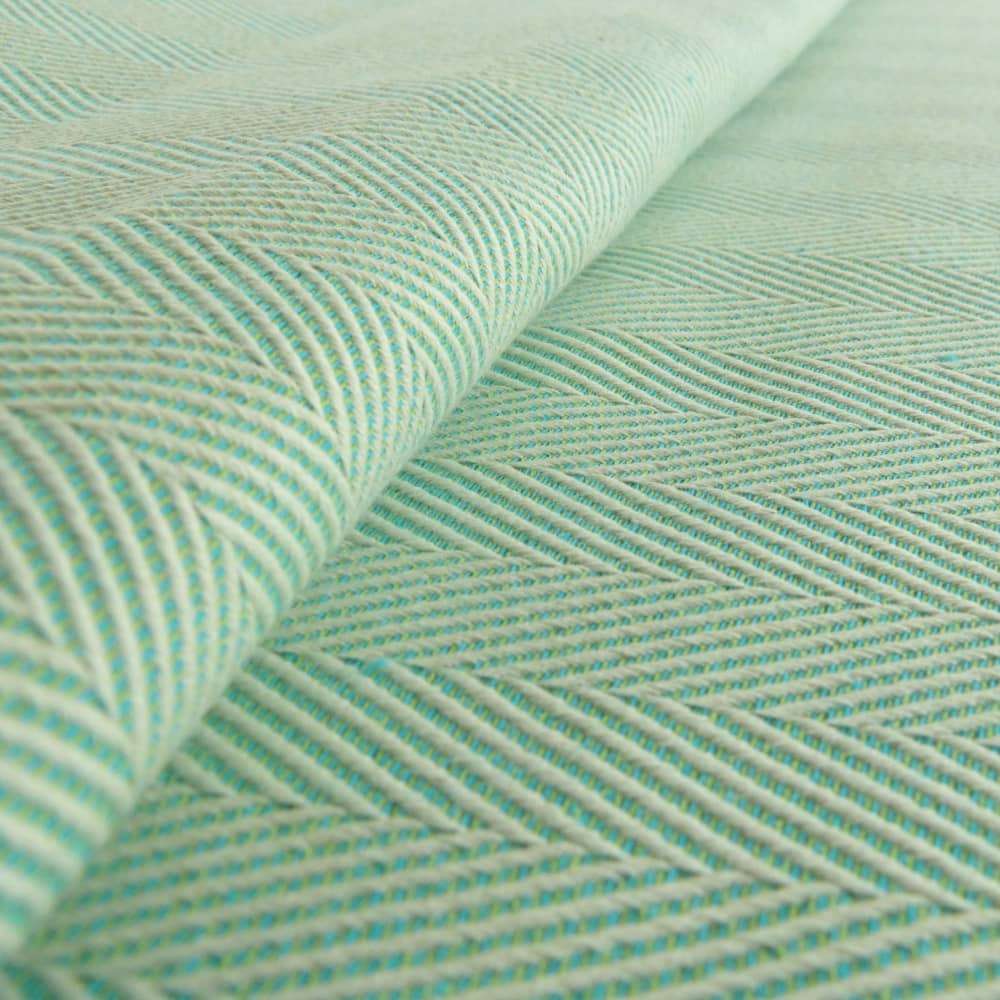 Didymos Meh-Dai, DidyTai Lisca Karibik, 2nd.
Description
One-size Baby Carrier of supreme comfort, very supportive and easy to put on.
Your little one can be carried in the front position and in the back position, depending on how heavy your child is or on how long your journey.
A delight for all those who love pastel colours. Three colours, fresh turquoise and light green yarns woven into natural coloured warp yarn created this beautiful, pastel green and finely structured Lisca pattern.
The fabric is woven in pure organic cotton and is wonderfully soft and fine, offering plenty of support for carrying newborns and toddlers as well.
Like in all Jacquard weave fabrics the patterns are WOVEN into the fabric and are the same on both sides, the colours are inverted.
The fabric is particularly tear-proof and has optimal diagonal stretch. It is a bit heavier compared to other Lisca models.
Click here to view detailed care instructions. We recommend to wash the Didy Meh-Dai (DidyTai) in a pillowcase.
second quality
Material & properties
Color: Natural, Lime Green, Turquoise
Material: 100% Organic Cotton
Surface weight: 250 g/m²
Vegan: Vegan

Washing & care instructions
Washable: Max. 60°C, Gentle Cycle, Low Spin Speed

Please follow our DIDYMOS Care Tips to make your DIDYMOS model last for many years.