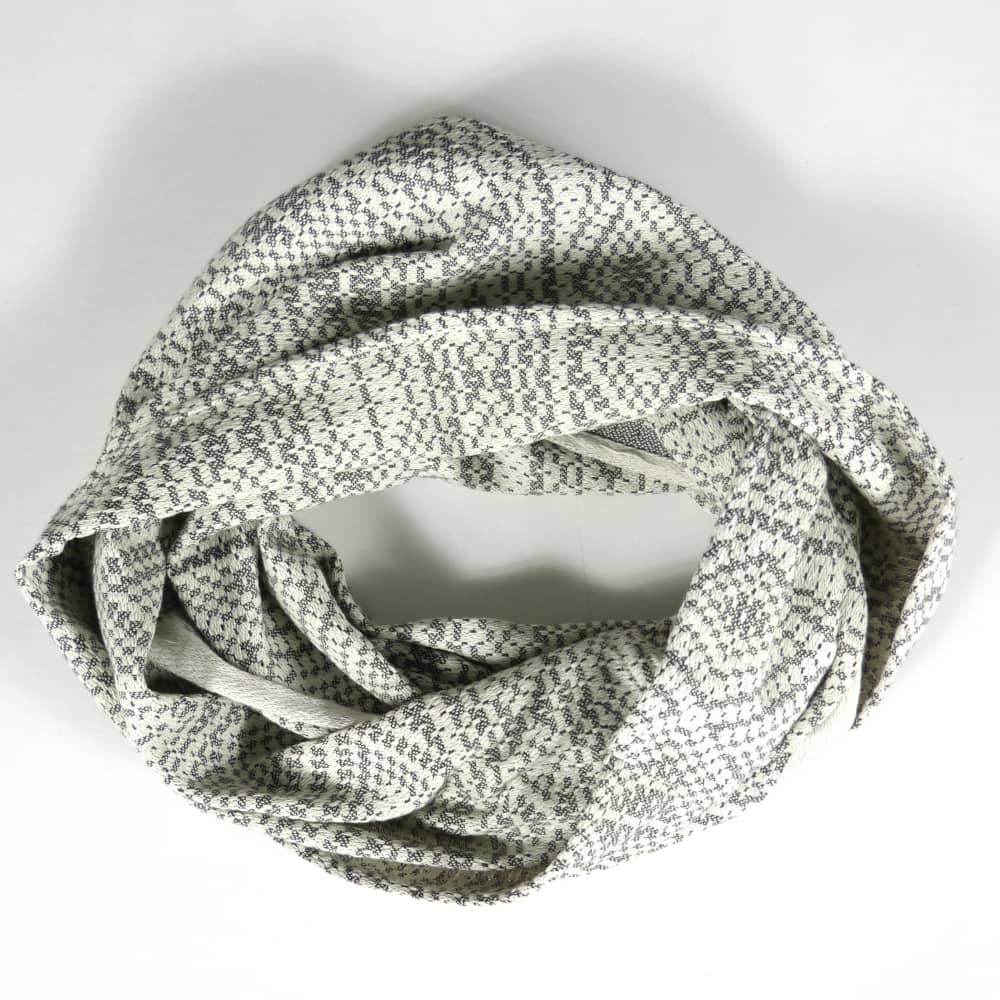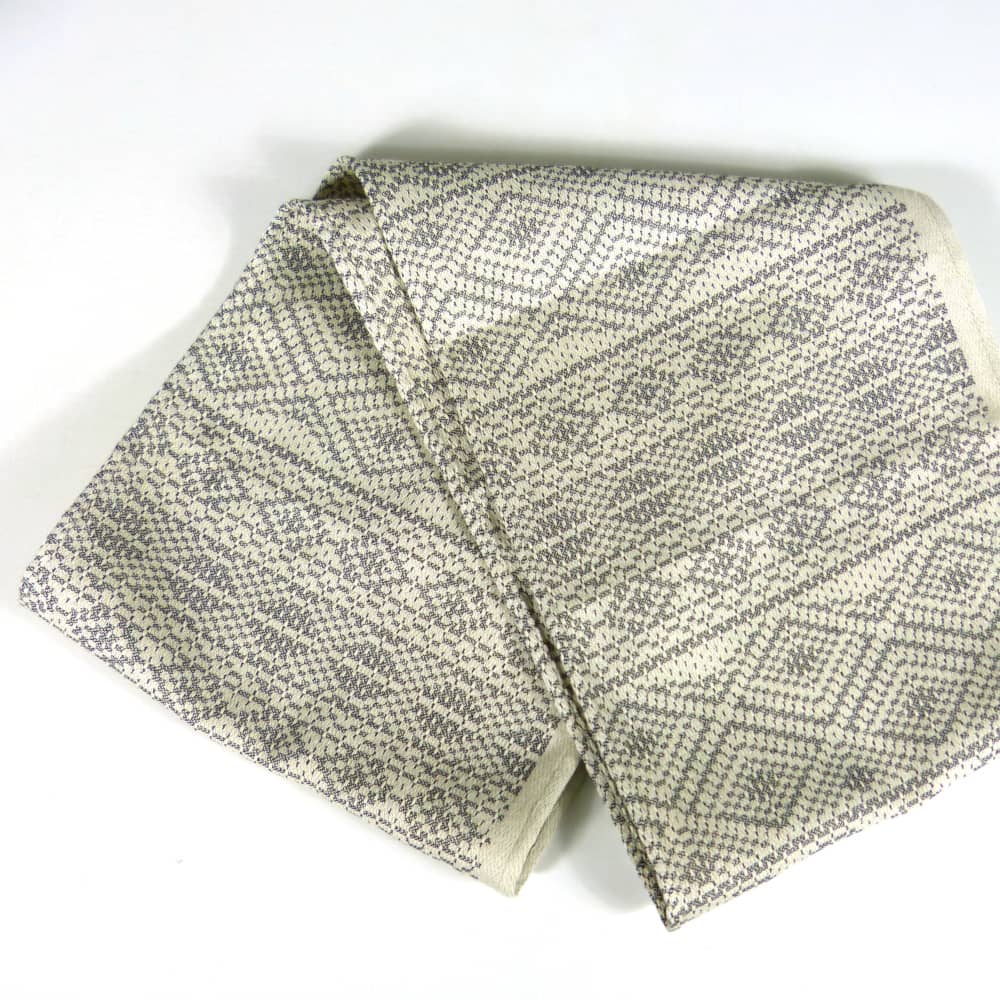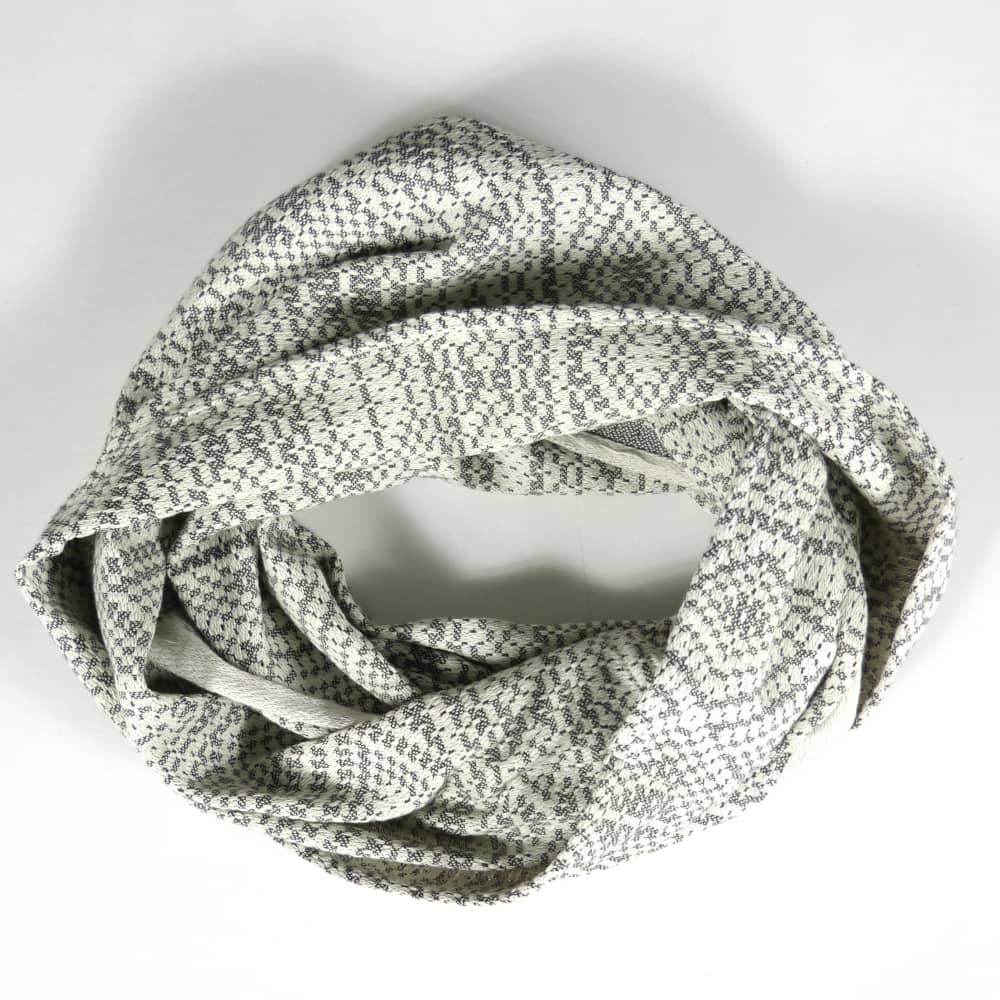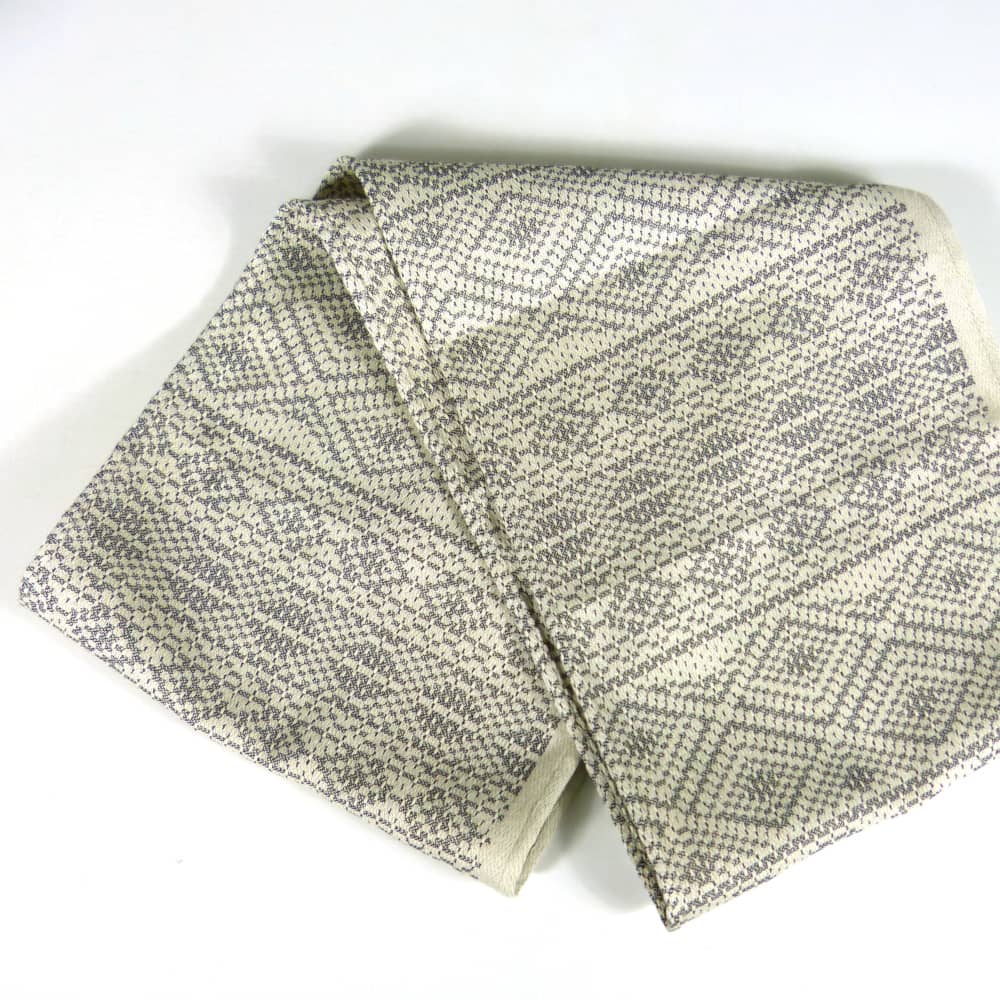 Description
Scarves are a wardrobe staple, stylish and fashionable, an accessory that can be the finishing touch to your individual look. They are versatile and you can drape them around the neck, head or shoulder in many ways.
Our loop scarves are available in many DIDYMOS colours and patterns.
Loop scarf model Prima Grande is lightweight and made from a soft cotton fabric featuring the Grande pattern in elegant ecru-anthracite.
It is available in one size: length abt. 150 cm (circumference) and width abt. 34 cm .
Material & properties
Color: Ecru and Anthracite
Material: 100 % Organic Cotton
Surface weight: 200 g/m²
Vegan: Vegan

Washing & care instructions
Washable: Up to 60°C, Gentle Cycle, Slow Spin Speed

Please follow our DIDYMOS Care Tips to make your DIDYMOS model last for many years.
Suitable Products
Suitable Products
Hooded Coat For Two Anthracite
A real highlight for the colder season, stylish and very feminine! Versatile, the coat can be used during pregnancy and for carrying your baby on the front or on the back. It keeps you warm and dry on colder autumn days and through the winter months. It is compatible with most wraps, slings and carrying systems. The adjustable babywearing insert is simply zipped into the front or the back of the coat to provide enough space for your carried child or, during pregnancy, for your growing tummy. Worn on its own, without your passenger, it is a good-looking, elegant coat and no one will realize the hidden features. Made from pure, organic boiled wool with a high-quality double lining of Polyester and breathable PUL membrane. The temperature-regulating boiled wool in combination with the double lining keeps you and your child warm and protects against rain and cold from autumn to spring. In spring 2016, this coat was rewarded with the German Design Award! Colour: Anthracite.
Carrying Jacket, black
Designed by Virginia from Allegri Briganti, Italy, this warm carrying jacket is both casual and chic and will accompany you and your child safely through winter and will shelter you from the rain, cold and wind. A maternity as well as a babywearing jacket, it is cuddly warm in winter and, without the lining, ideal also for the in-between-seasons. Lightweight and wind and water repellent, the material is breathable to make sure that you and your child feel comfortable under it. A very versatile and fashionable jacket that you will love to wear solo, during pregnancy or while wearing your child. Features: Soft polyester outside, windproof, water repellent Removable, fake fur lining, fastens with zip and buttons. Detachable hood which is ideal for back carries. Lined babywearing insert that zips zips easily into the front or back allowing you to wear your baby on the front or back. Adjustable with drawstrings.The babywearing insert has a lining without fake fur for thermal protection. Practical and comfortable side pockets. Soft wristbands Waist drawstrings to adjust the jacket to your size Bottom drawstring to protect against wind and moisture It combines with the Didymos Baby Wrap, the Didy Meh-Dai, the DidyKlick or other soft carriers and adapts to front as well as back carries. The babywearing insert zips easily into the front or back allowing you to wear your baby on the front or back any time. Available in black and bordeaux, in sizes from S to XL