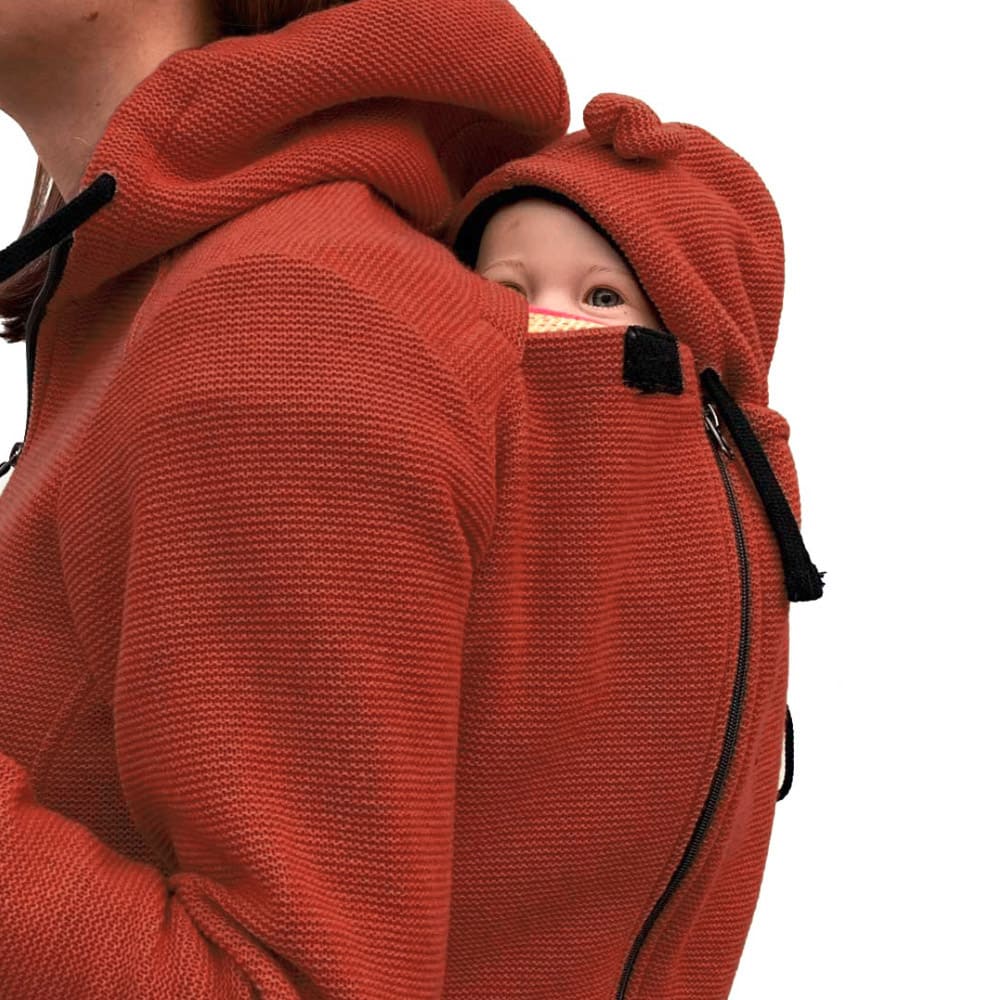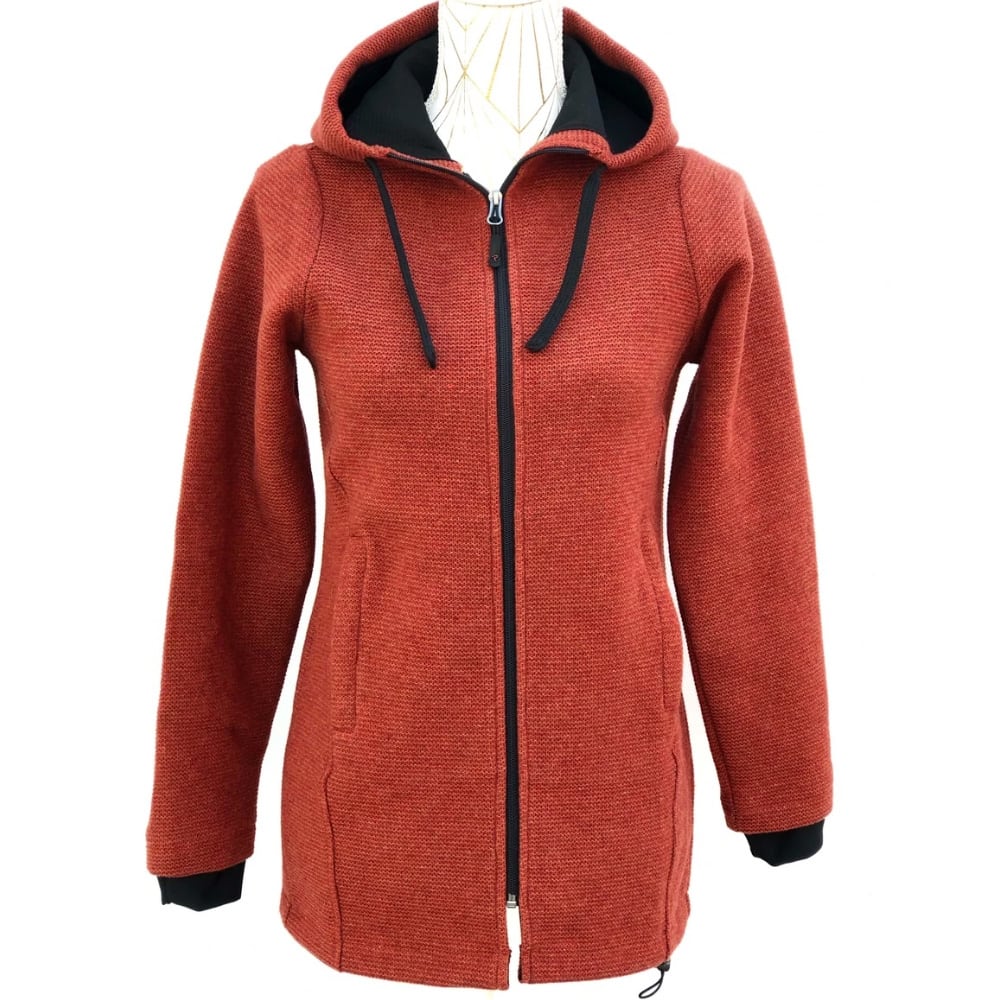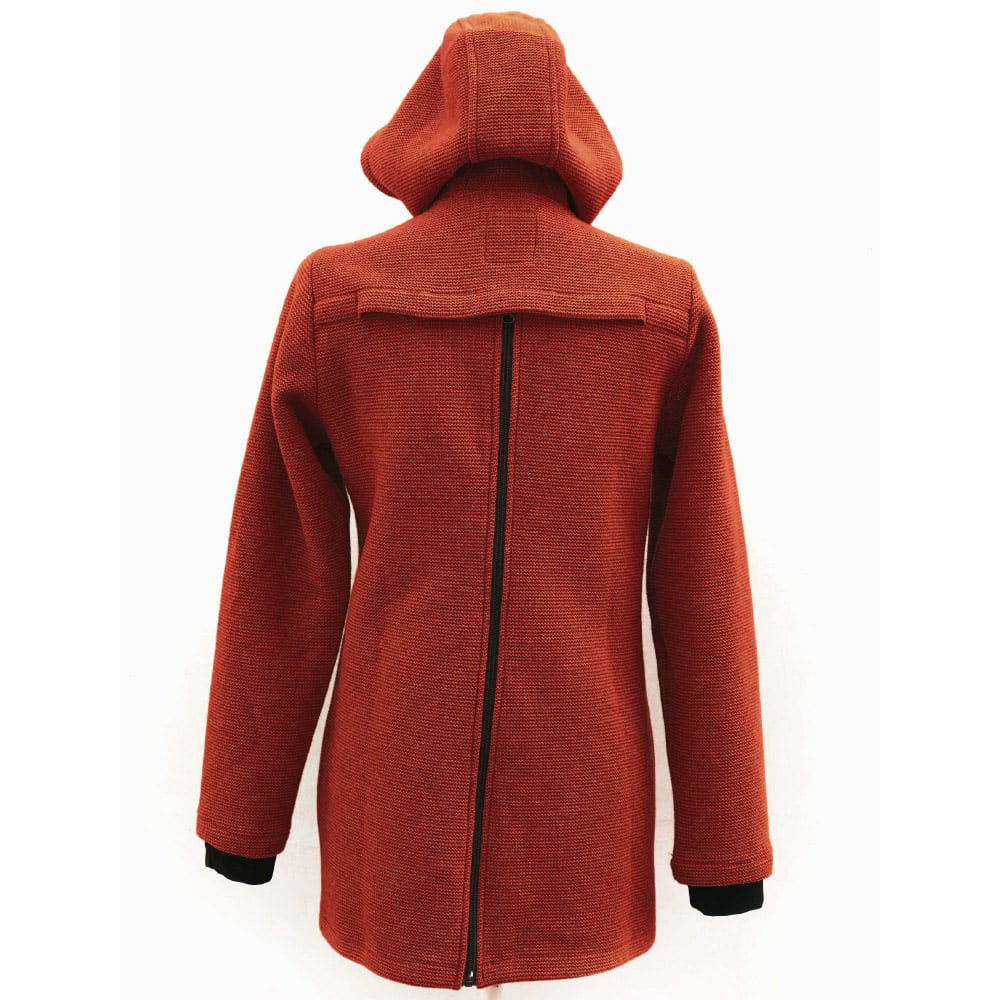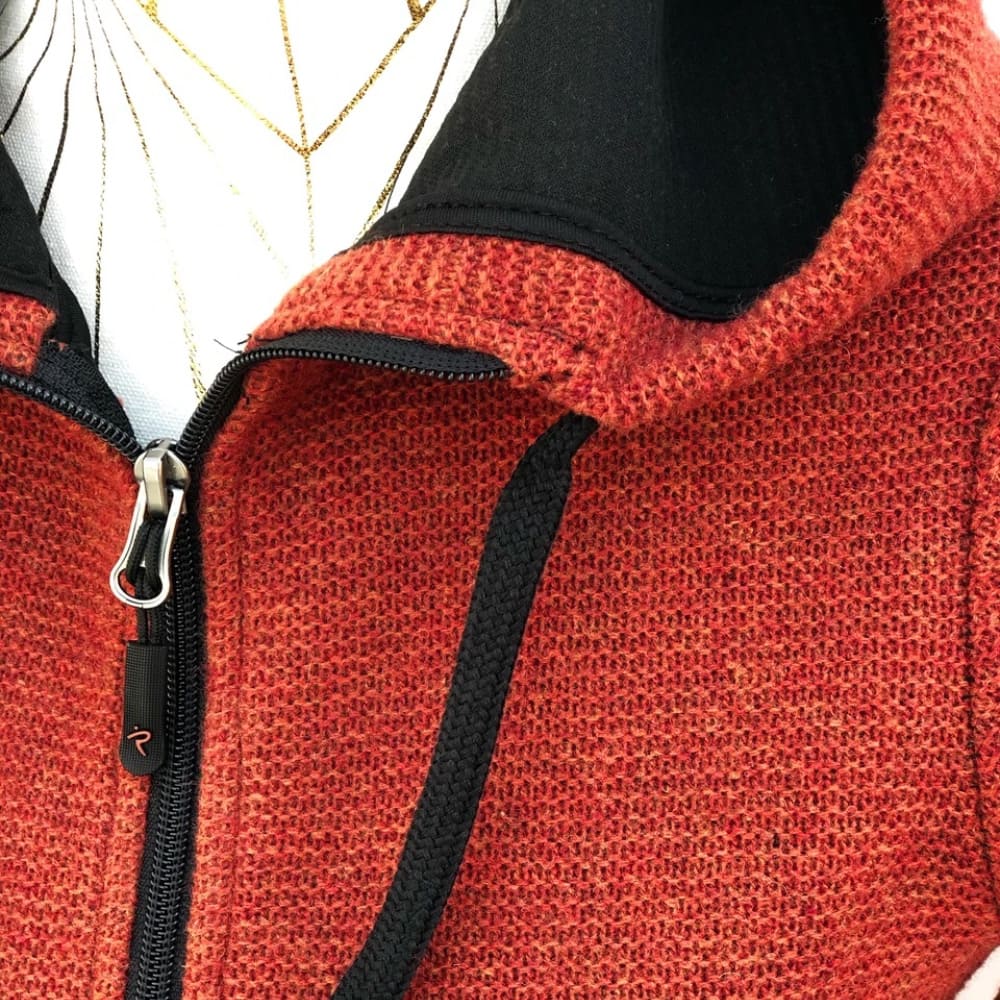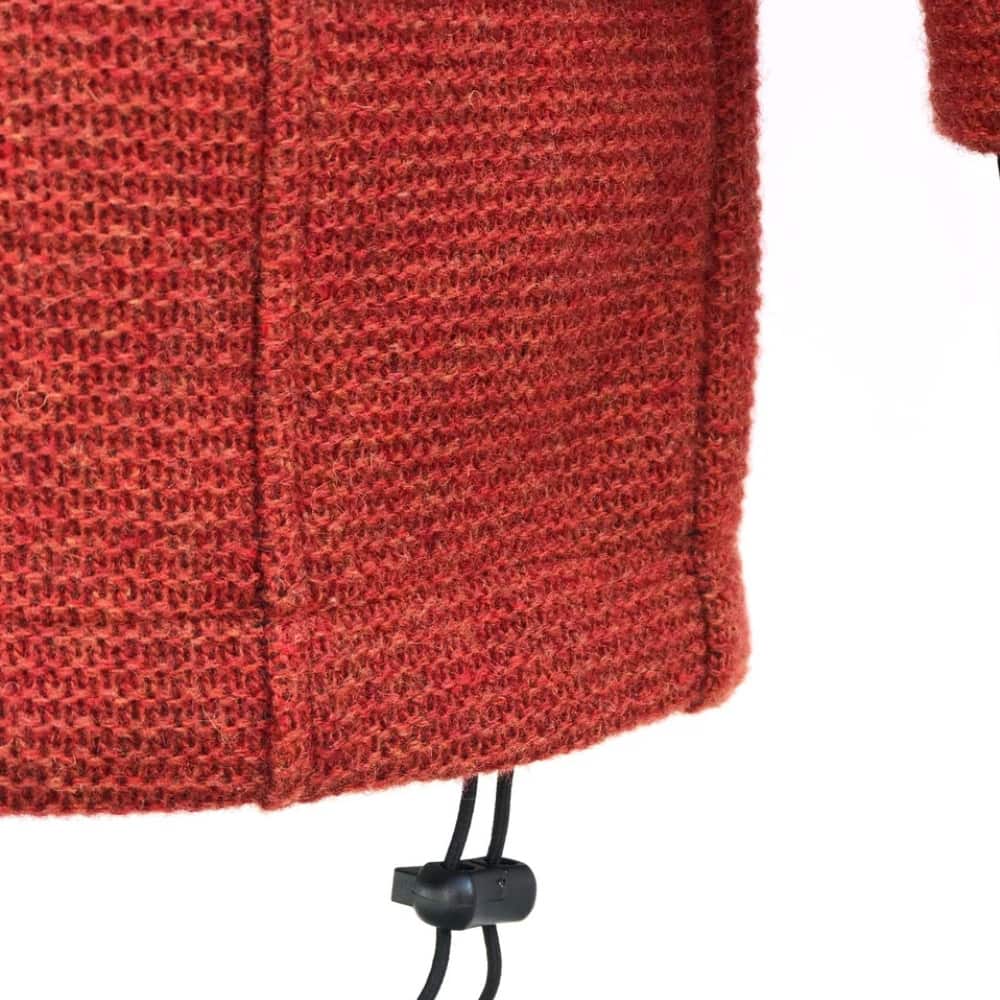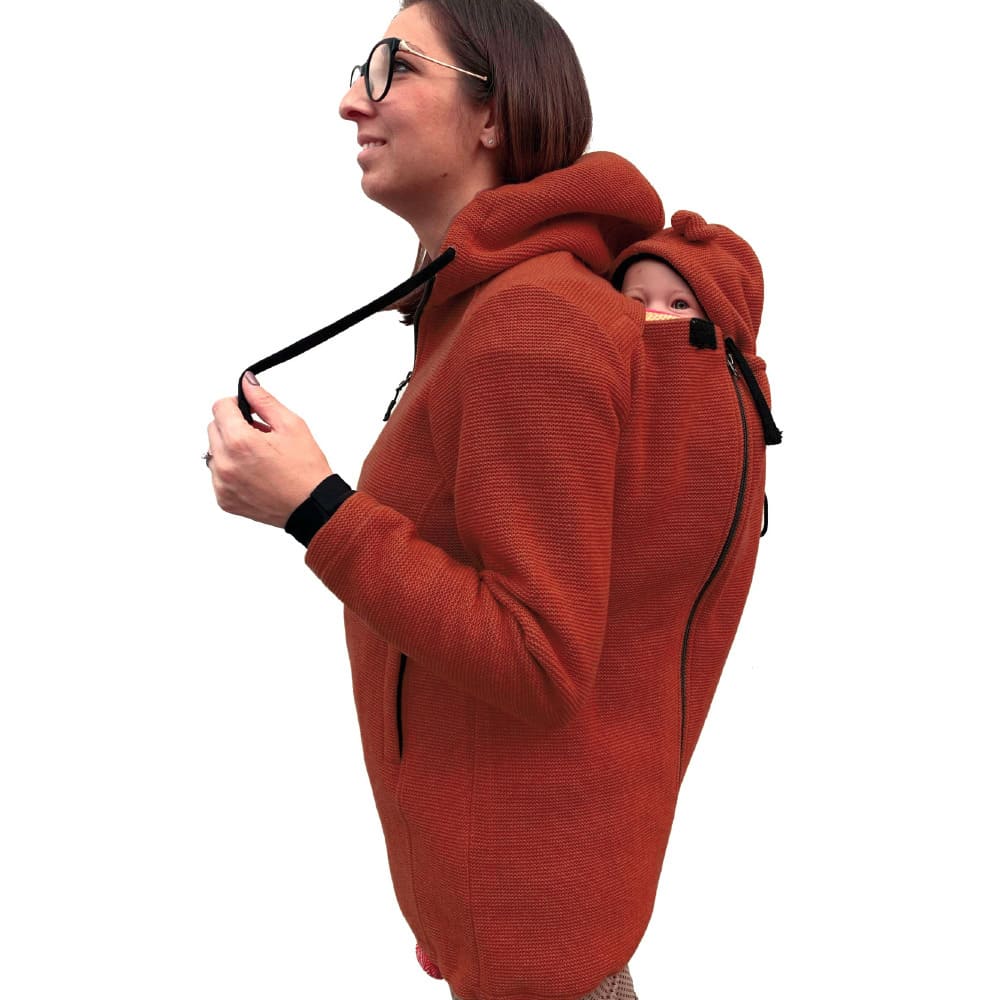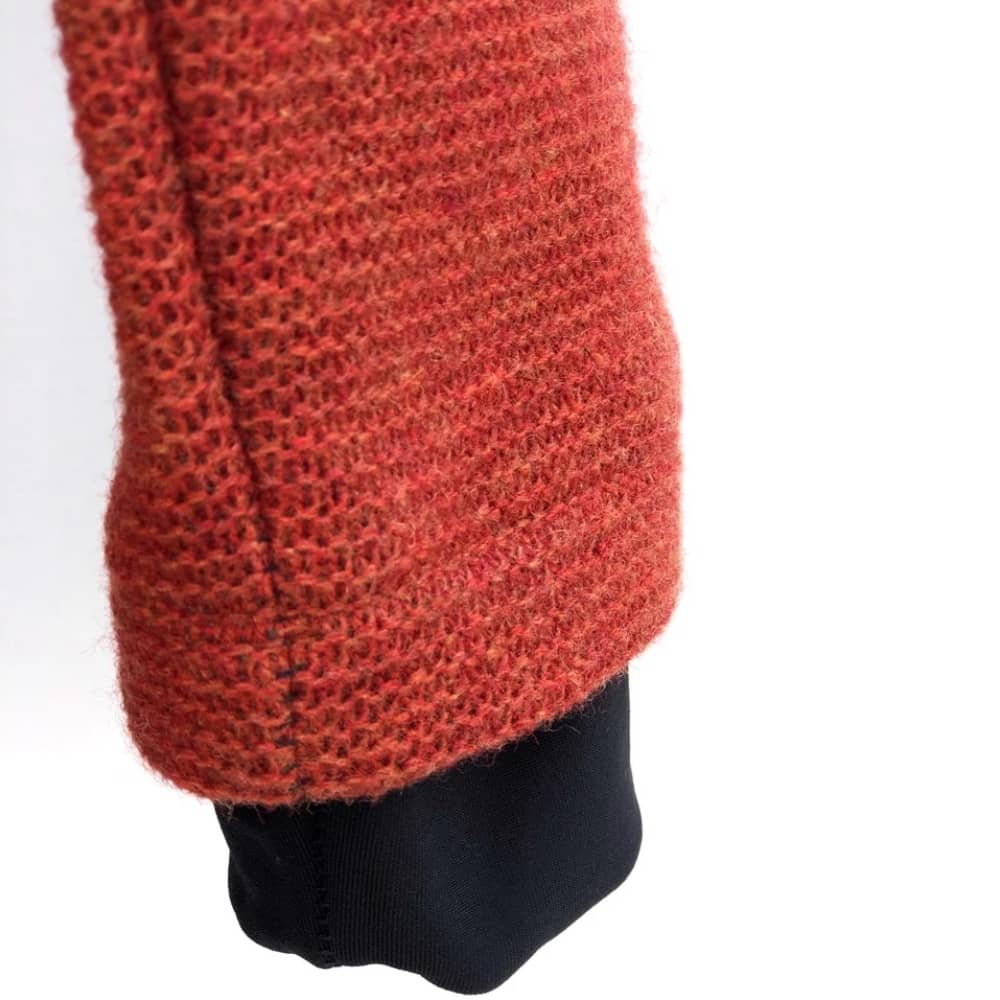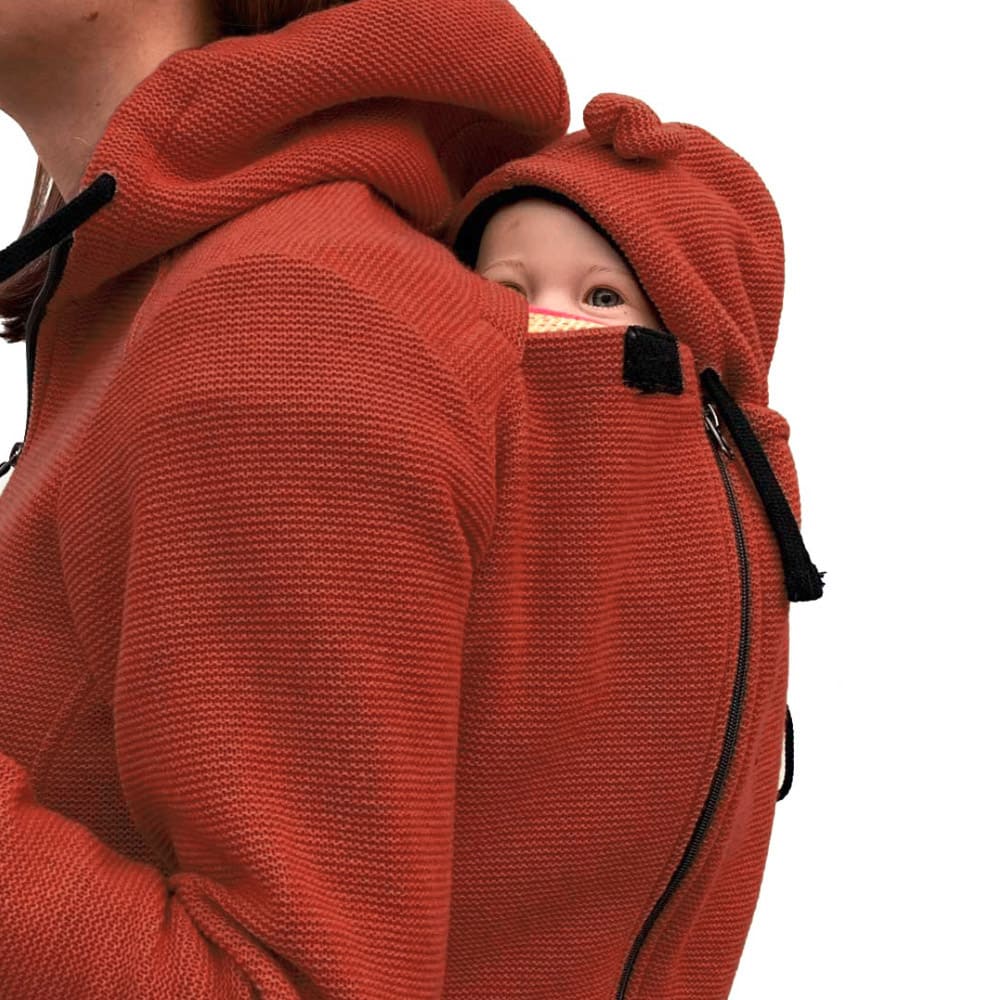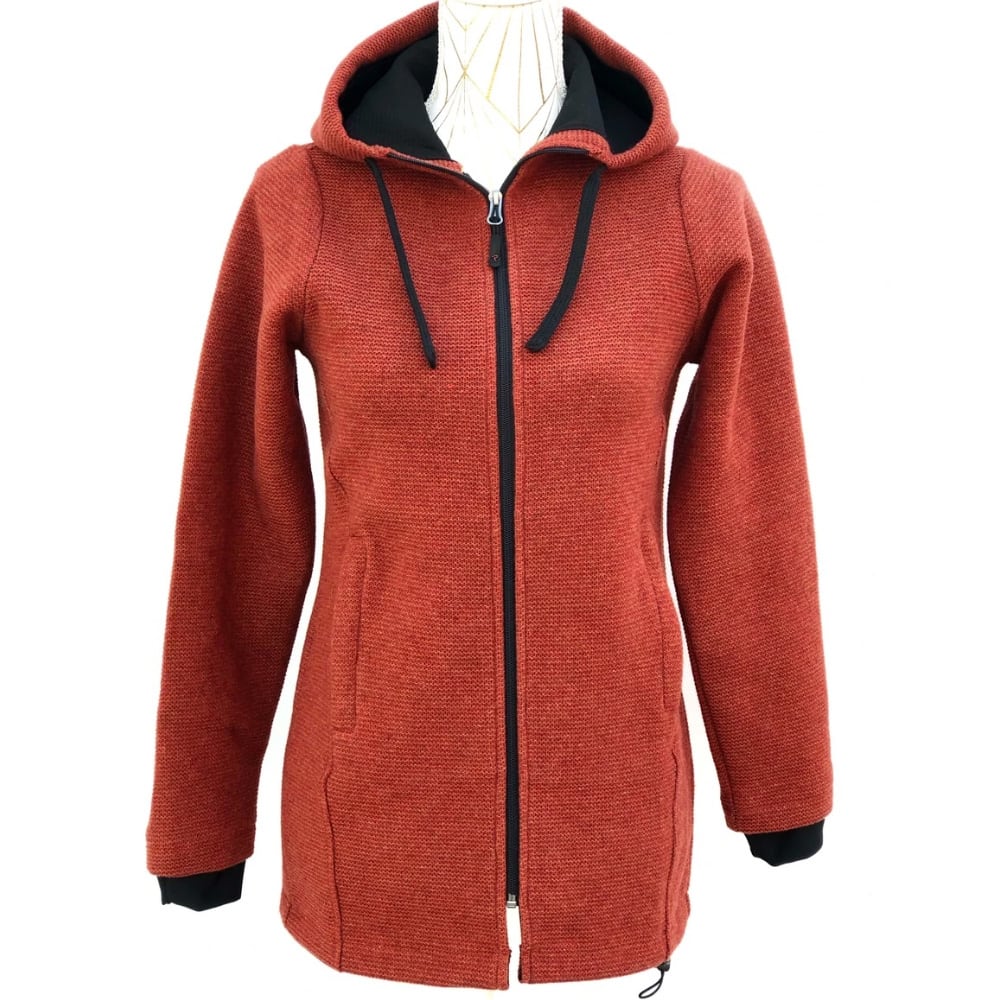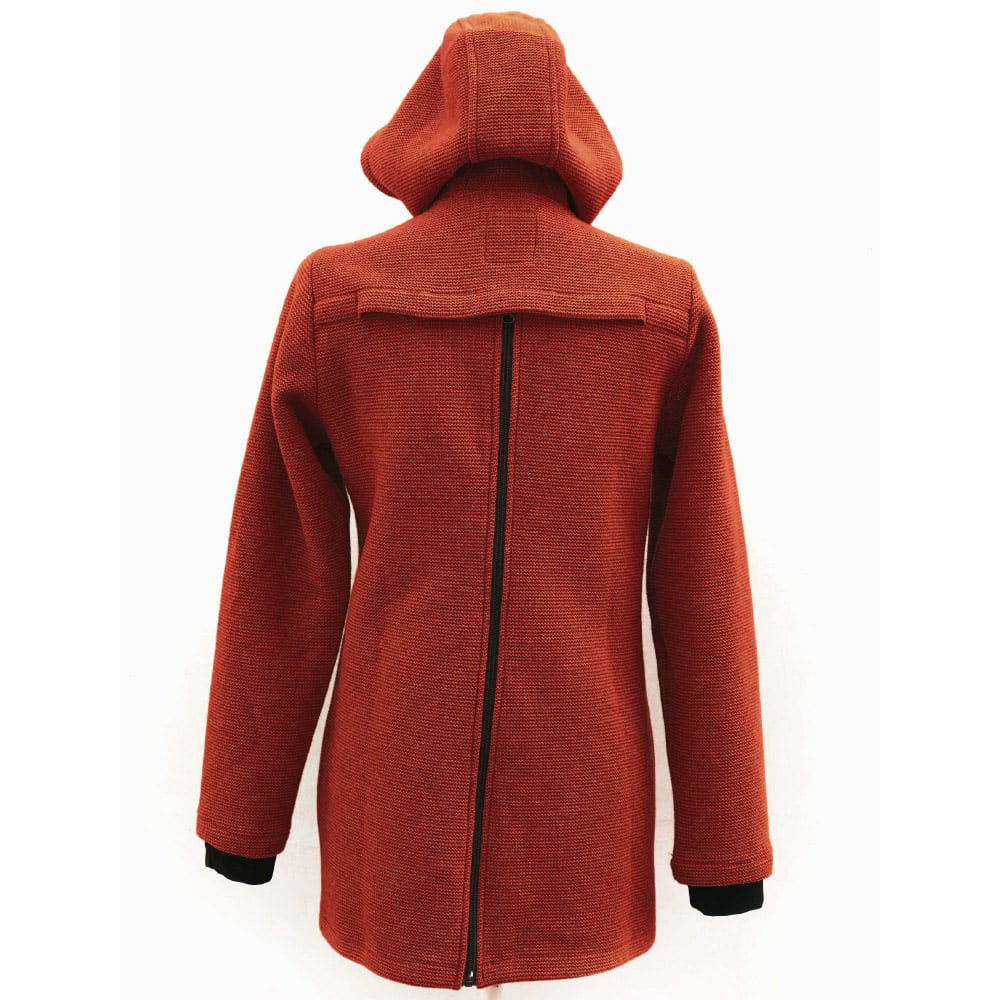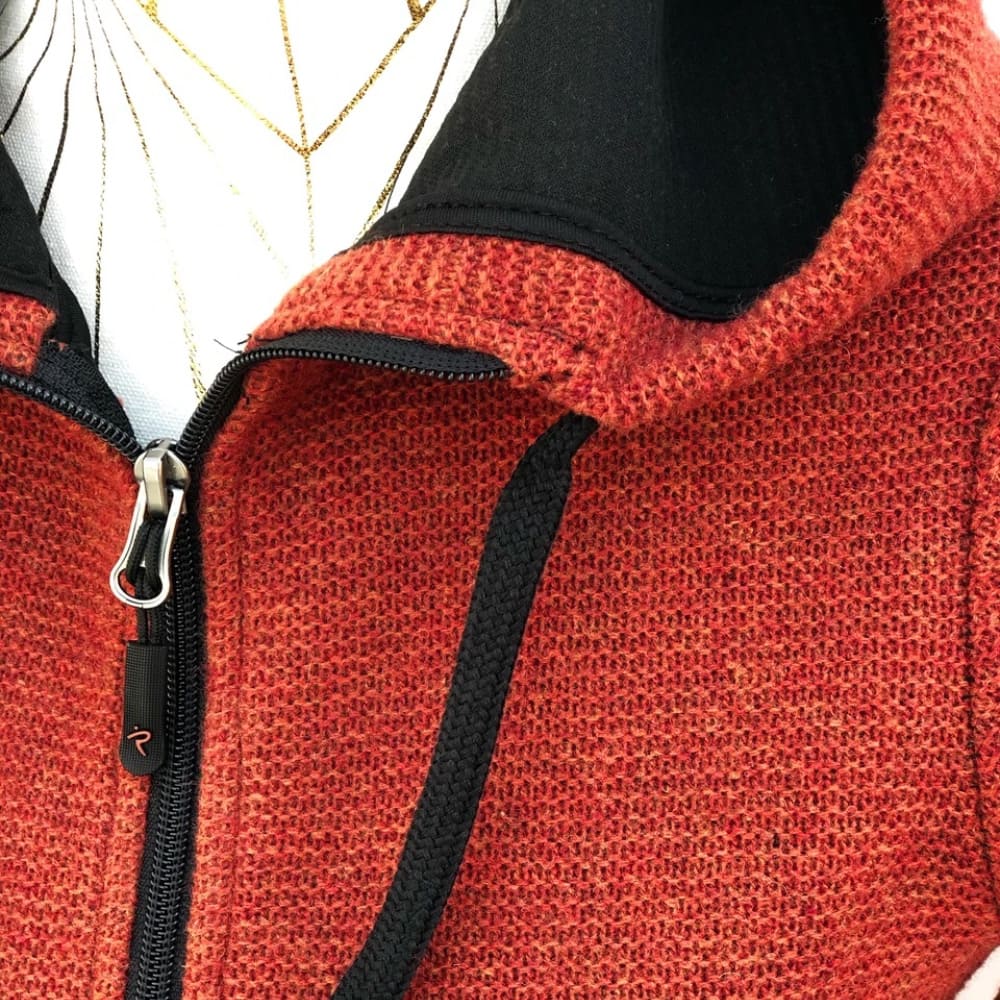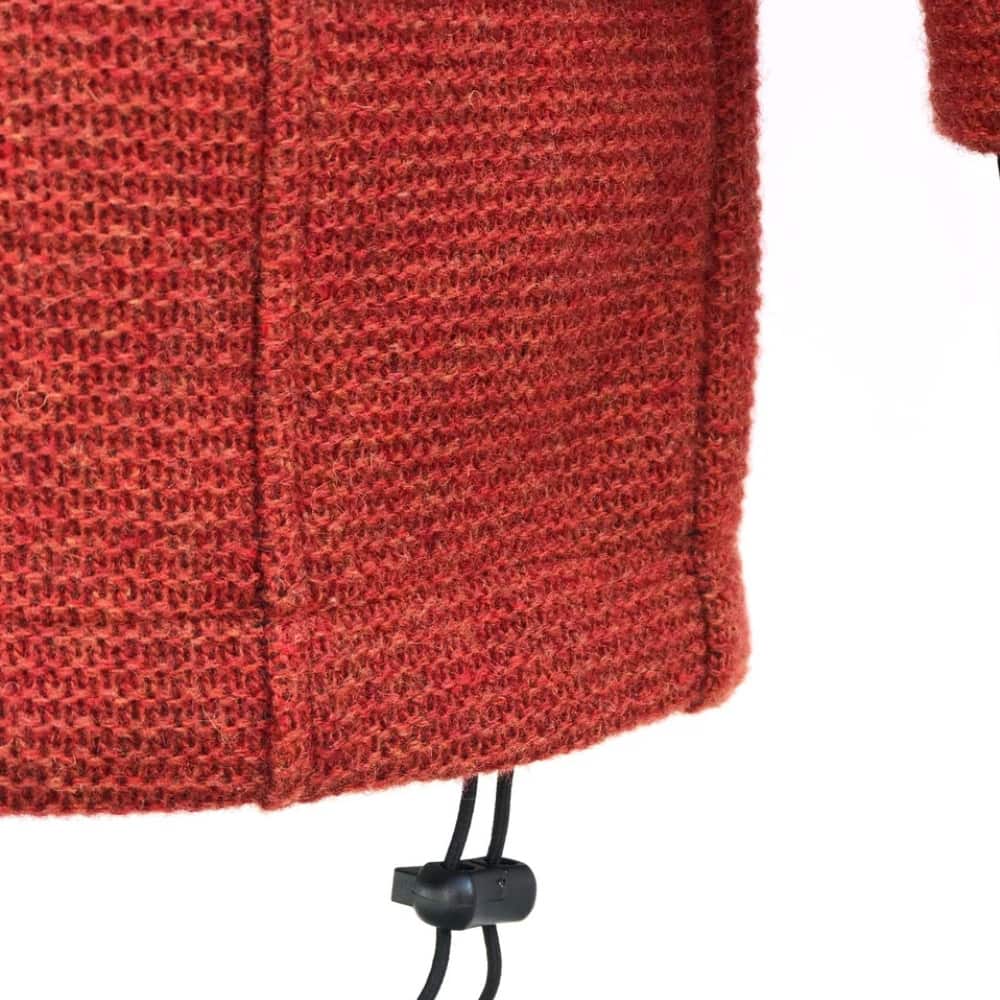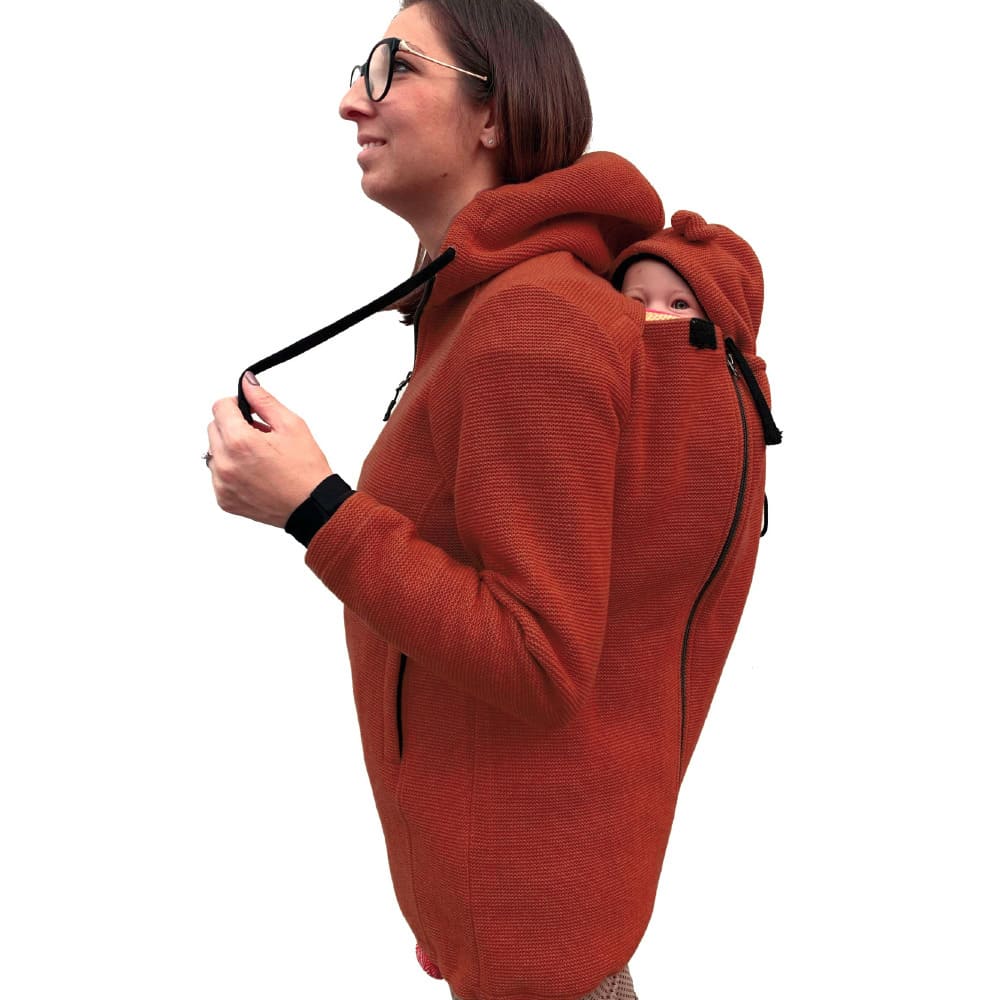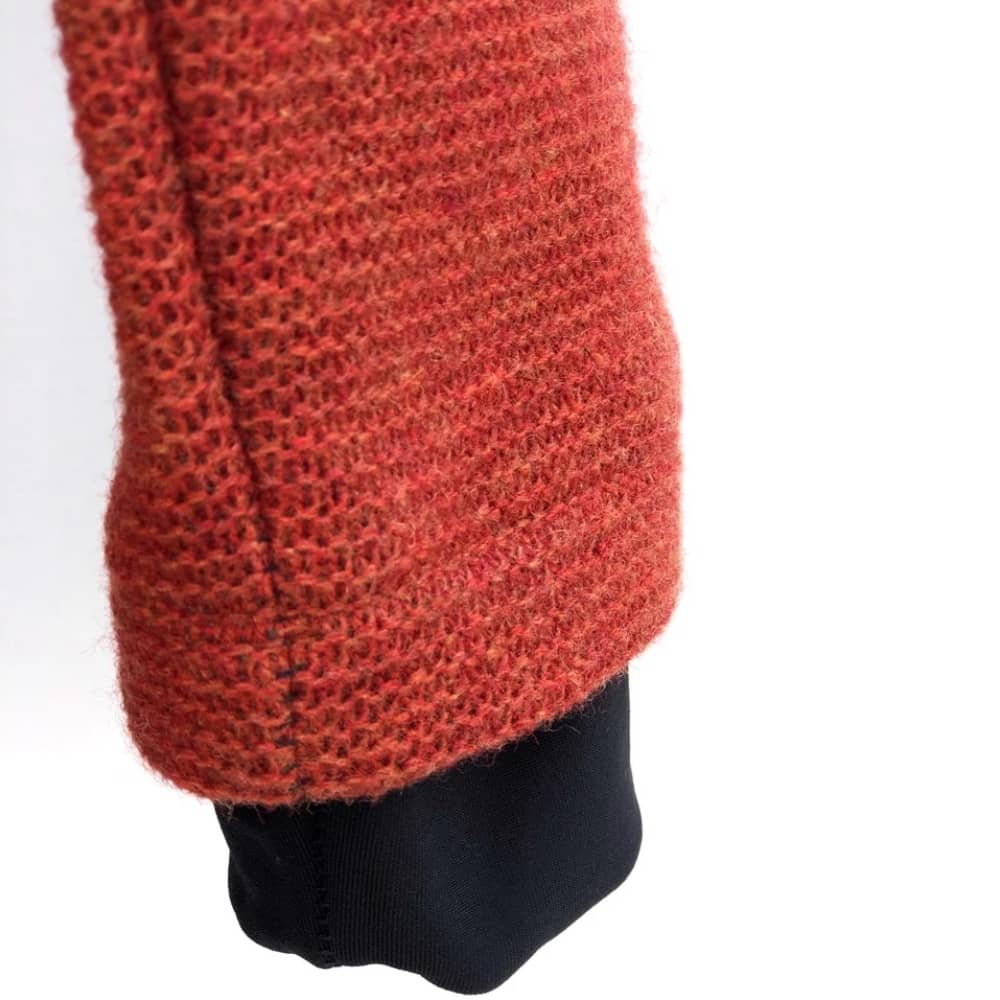 Description
Designed by Virginia from Wear-Me, Italy, this warm wool jacket is both casual and chic and will shelter you and your baby from the cold and wind during chilly winter days and the in-between-seasons.
Made from wool, the jacket has a windproof membrane on the inside and provides cuddly warmth and protection against wind and weather. The jacket is very soft, with a gentle stretch and with the baby insert/panel zipped in, it perfectly fits over you and your child in a front carry or back carry. Without the panel it is a fashionable jacket that molds comfortably to your feminine silhouette.
It is also ideal to carry your child over the jacket, in a ring sling or other baby carrier.
Details:
Made from wool with windproof membrane on the inside

Includes zip-in baby panel/insert for back and front carries

Hoods with drawstrings for mother and baby

2 zipped side pockets

Suitable for front carrying with DIDYMOS wraps/slings and other baby carriers
Colour: Warm Red.
Sizes XS, S, M, L, XL
Washing & care instructions
Washable: 30°C for wool or cleaning, lukewarm ironing

Please follow our DIDYMOS Care Tips to make your DIDYMOS model last for many years.
Suitable Products
Suitable Products
DidySling Lisca Pastell
Handy and lightweight, a ring sling for quick and easy use. Available in all Didymos fabrics, colours and patterns and in size 1 R as a standard stock. Didysling made from the finely structured Lisca wrap faric woven in stone grey, soft pink and natural cotton yarns. Medium weight, the fabric is woven in pure organic cotton and is wonderfully soft and fine offering plenty of support for carrying newbors and toddlers as well. Like in all Jacquard weave fabrics the patterns are WOVEN into the fabric and are the same on both sides, the colours are inverted. The fabric is particularly tear-proof and has optimal diagonal stretch. Click here to view detailed care instructions.
BabyDos Boiled Wool, Anthracite
Designed to provide your baby with an extra layer of protection against the cold, wind and rain, the BabyDos simply fits over the wrap sling or any other baby carrier as well as over infant car seats. There are adjustable straps around the head and neck as well as an elastic band at the bottom edge to stop any cold or wind from getting to your baby. Pockets on the front keep your hands warm. The hood can be rolled up to form a headrest. The BabyDos is entirely made of boiled wool. Boiled wool is durable, water-resistant and keeps nicely warm. It is suited for front, side and back carries and is fixed to the wrap or baby carrier by means of adjustable buttonhole strips. Size 1 ist for a baby up to the height of 68 cm (27 inches) and size 2 up to the height of 86 cm (34 inches). Download our BabyDos instructions
Baby Wrap Sling Prima Ruby-Mandarin
Woven wrap with a two-coloured pattern: orange thread for the warp, red thread for the weft, the edges are red. The PRIMA pattern is woven into the fabric and is the same on both sides, the colours are inverted. This fluffy soft Jacquard fabric is very tear-proff, it stretches diagonally offering optimal support and comfort when tied around you and your baby.