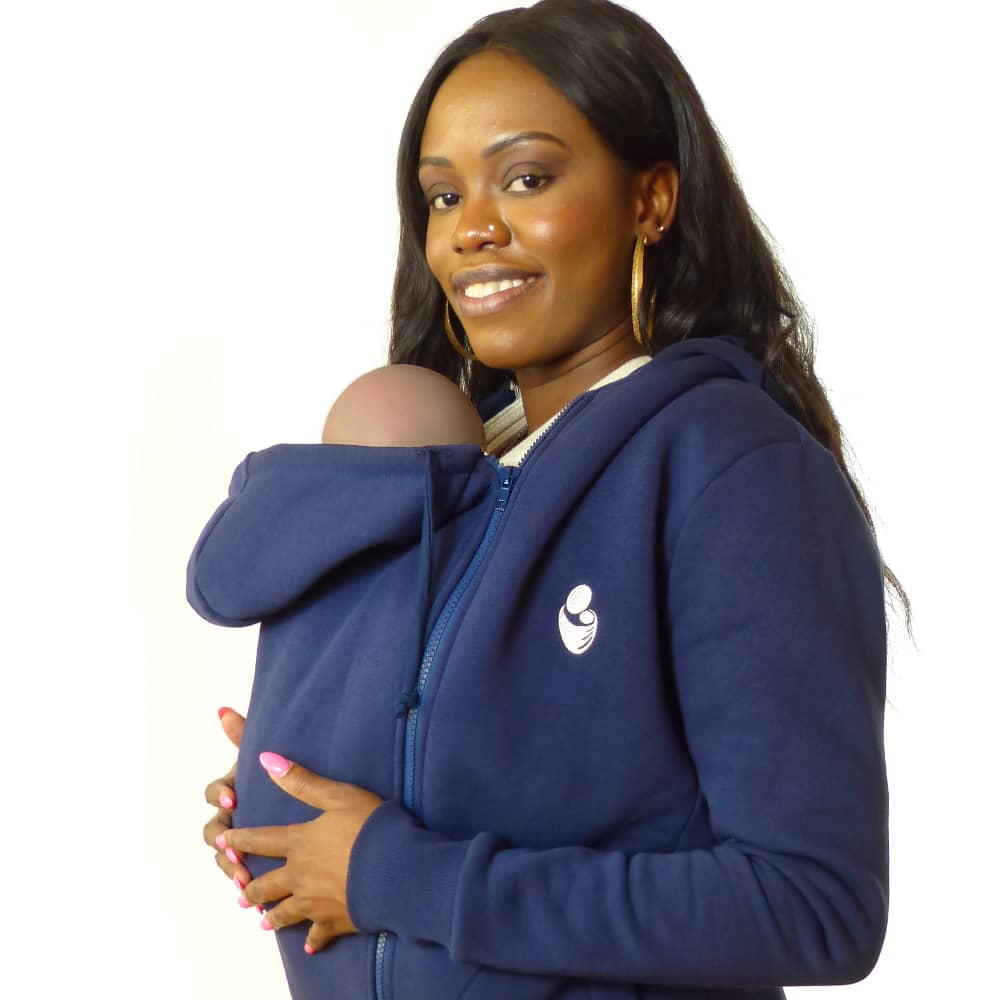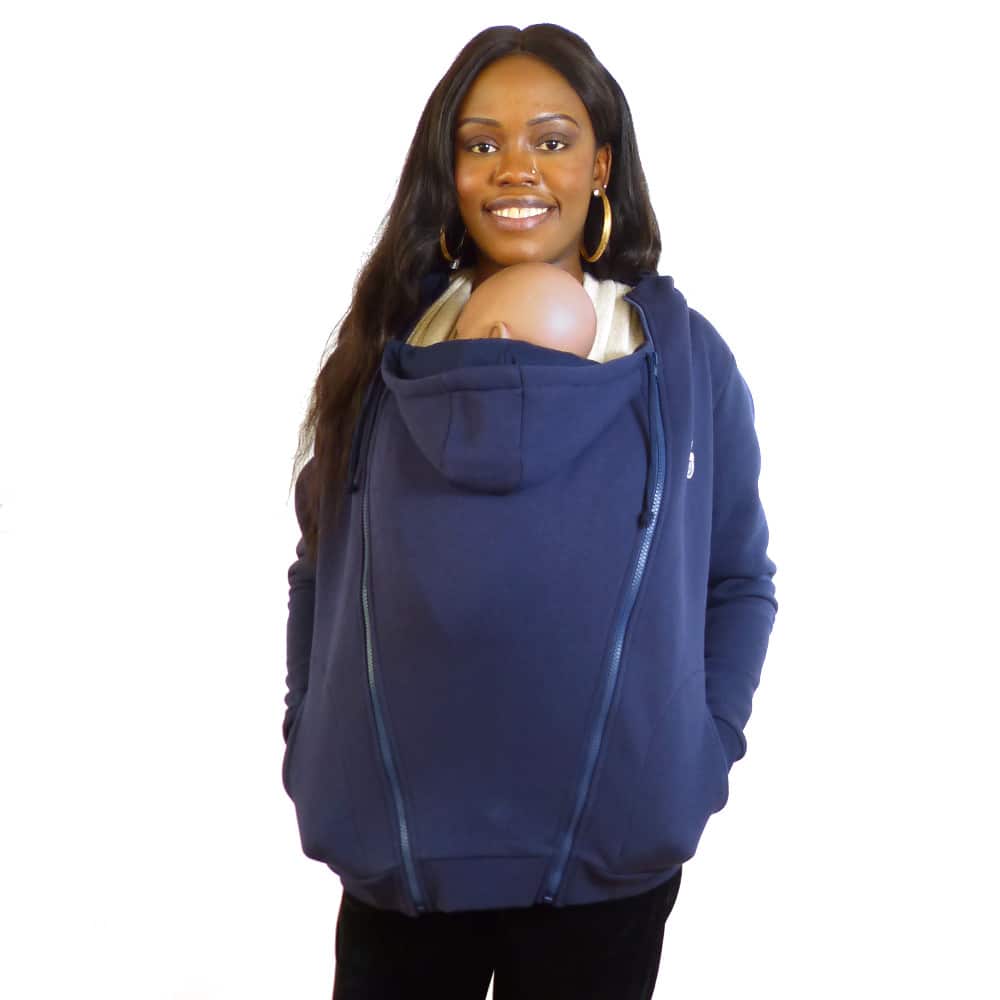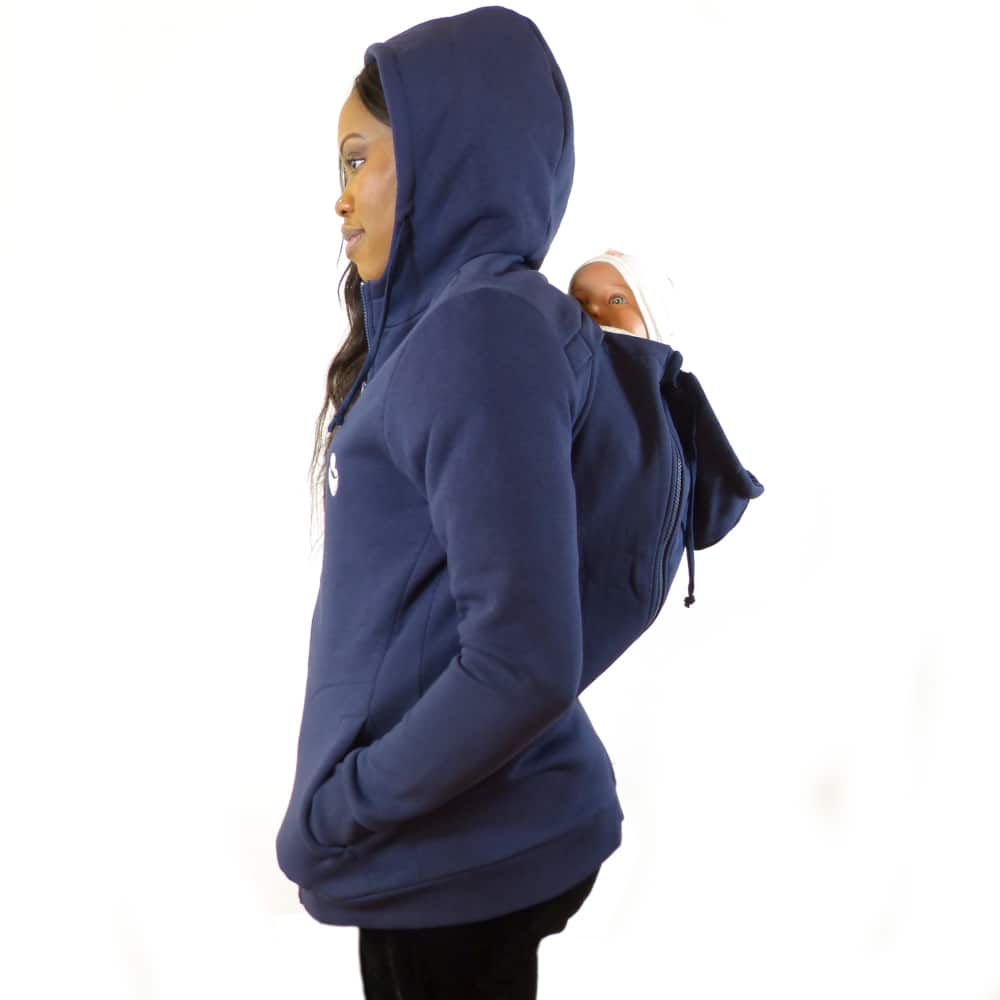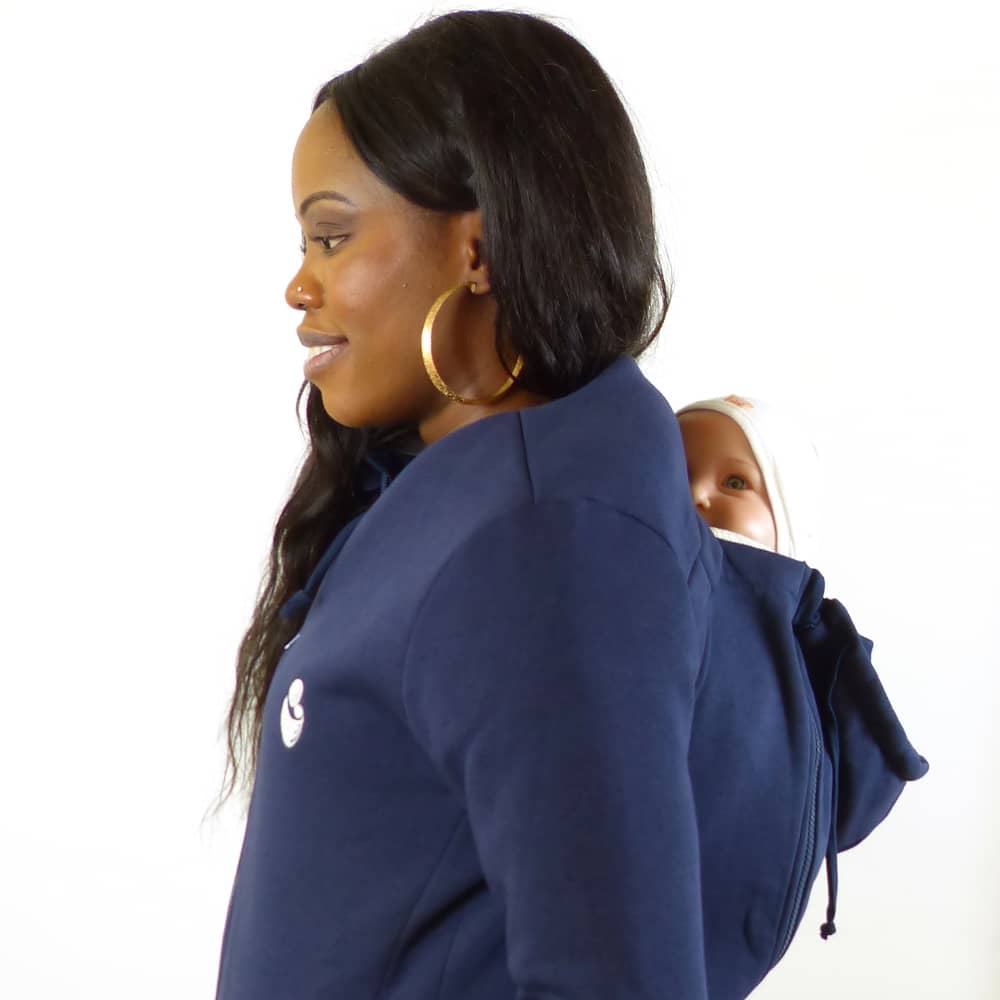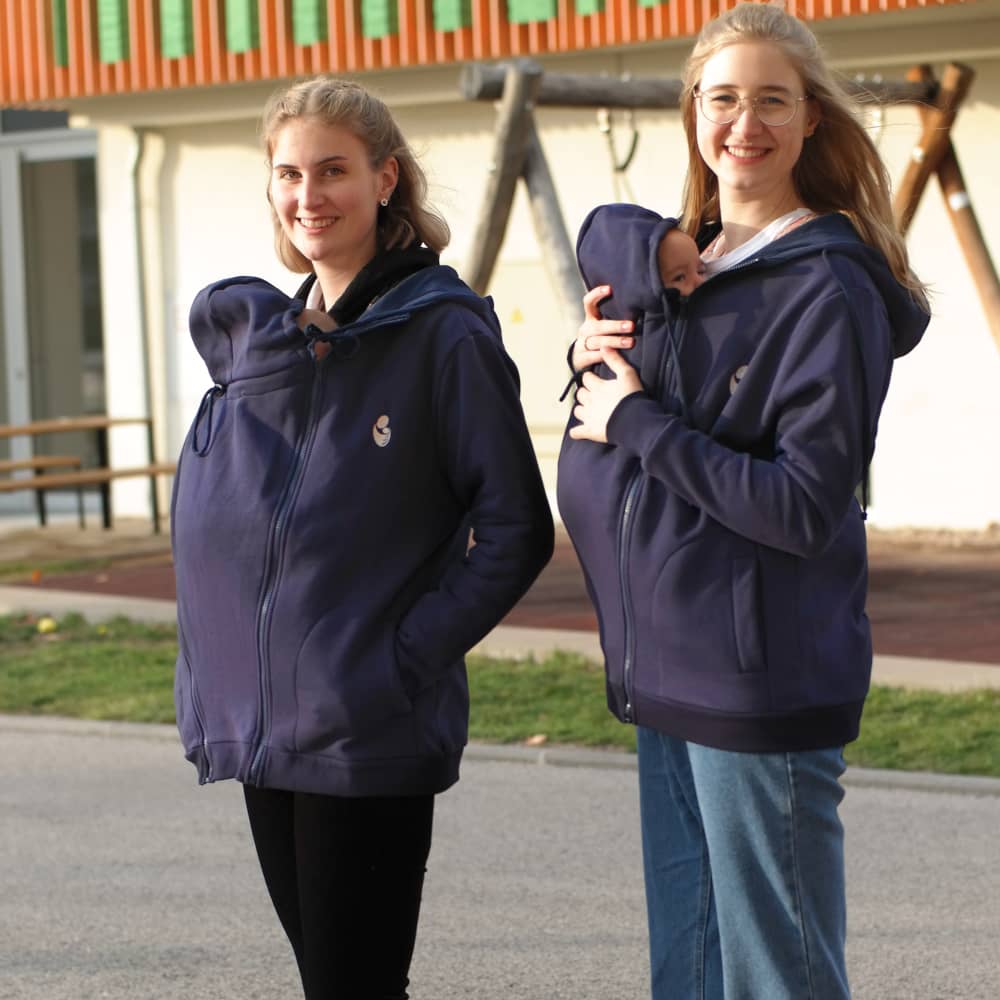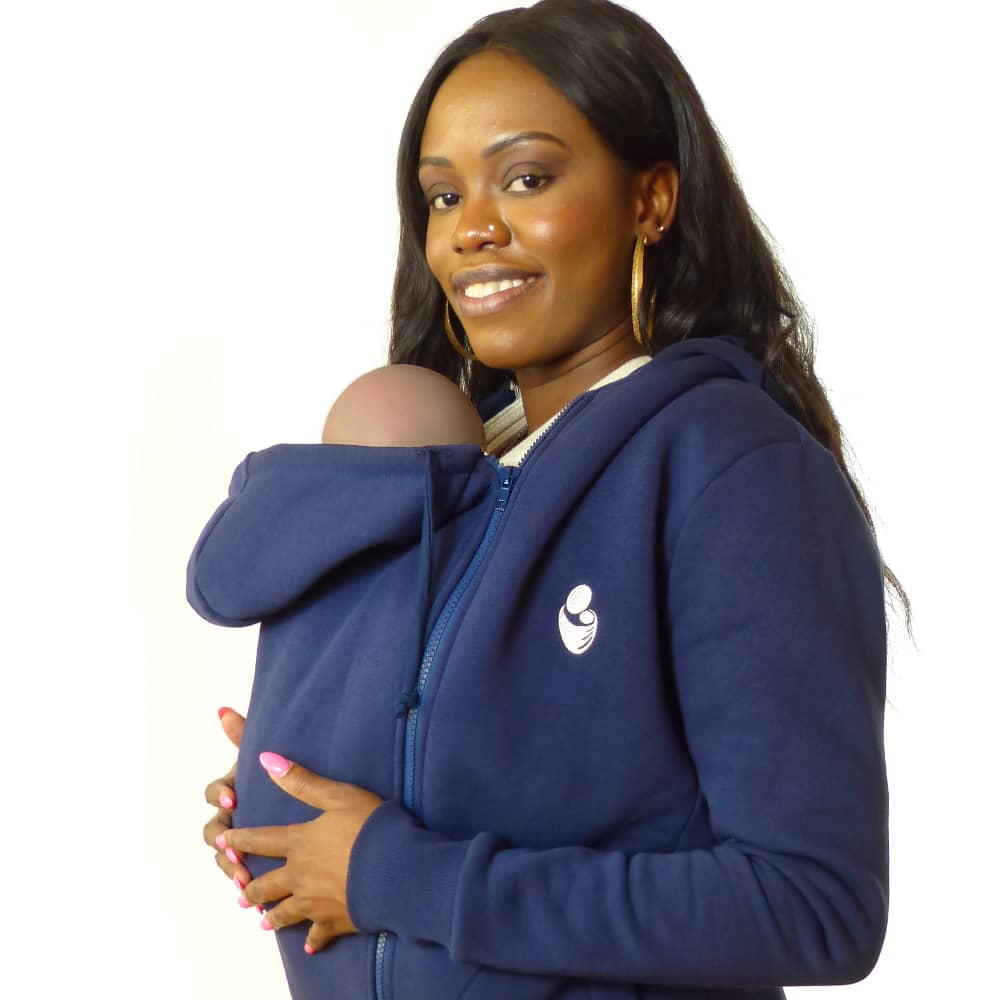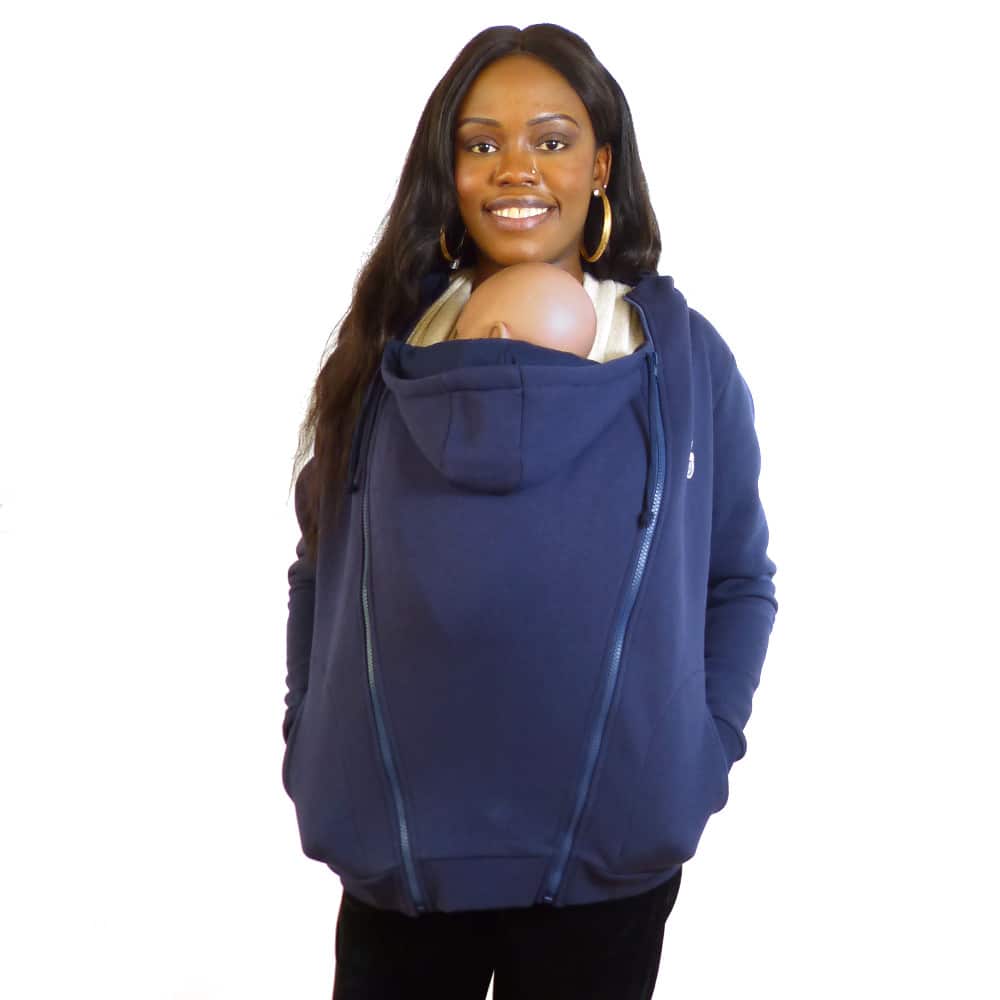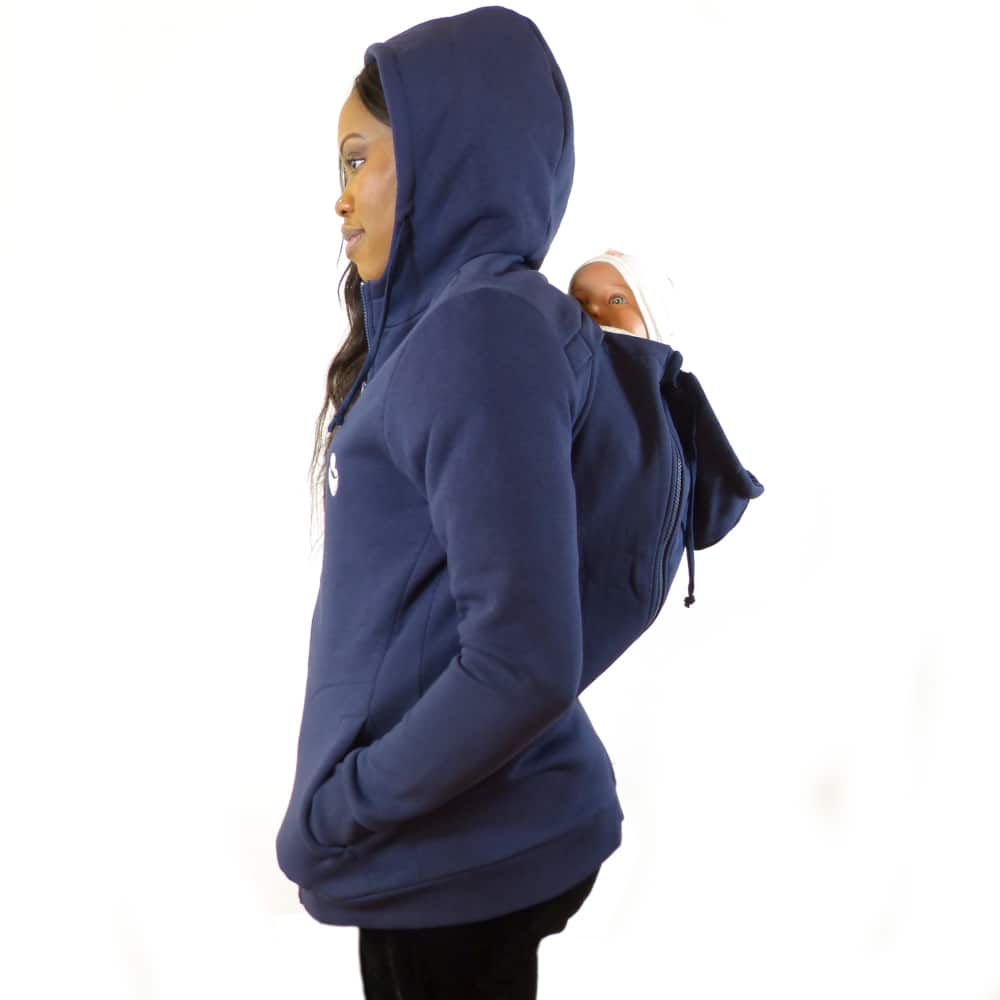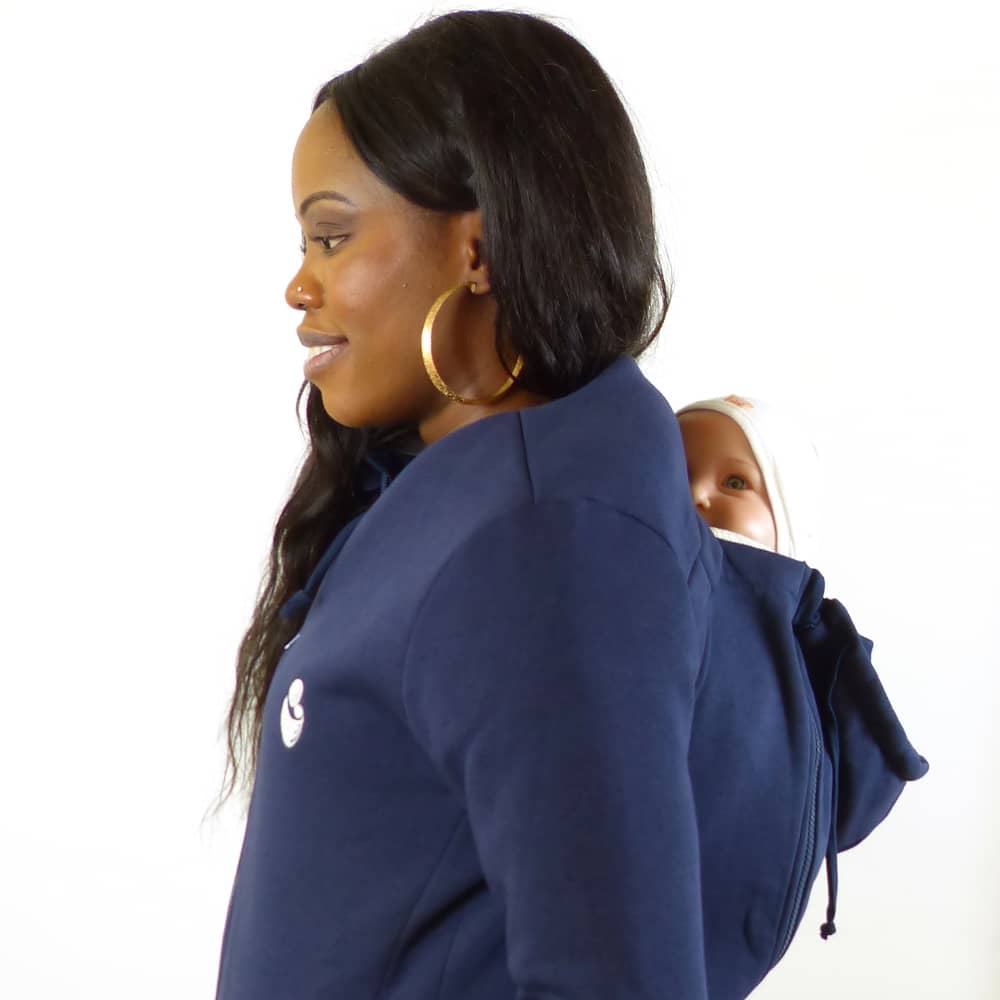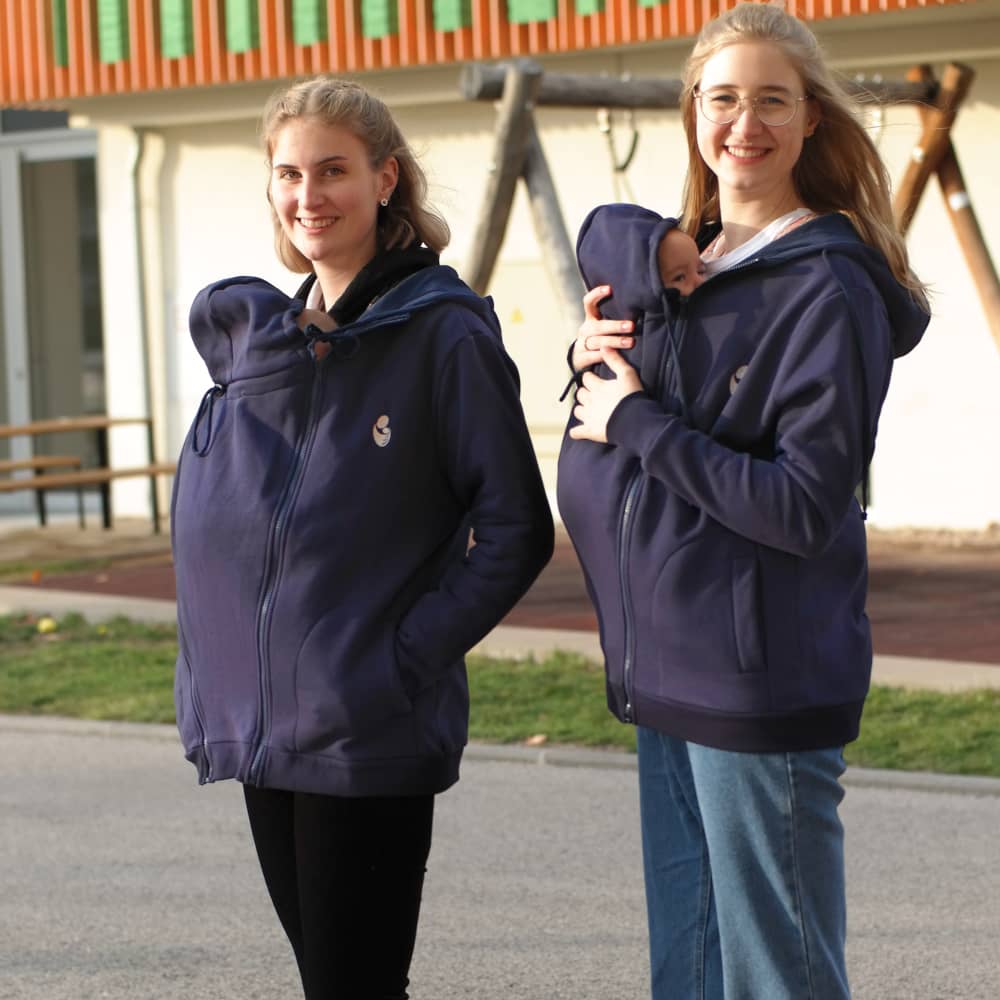 Description
Versatile, this carrying sweat jacket is both casual and chic and can be worn during pregnancy or with your baby comfortably snugged under it!
Designed by Wear-Me-Baby, Italy
Made from soft, warm cotton/Polyester sweat fabric, it offers great comfort and maximal flexibility. The jacket protects both the wearer and baby while out and about in chilly weather. A separate insert can be attached in to either the front or the back of the jacket with zippers. After pregnancy and baby-wearing period it can be worn as a normal sweat-jacket without the inserts.
Sweat jacket made of 75% cotton, 25% polyester

Drawstring hood

Practical side pockets
Flexible cuffs and bottom band to keep the cold outside
Can be worn as normal sweat jacket without the inset
It combines with the Didymos Baby Wrap, the Didy Meh-Dai, the DidyKlick or other soft carriers and is suitable for front as well as back carries.
Available in blue and sizes S to XL
Washing & care instructions
Washable: 30° C delicate cycle

Please follow our DIDYMOS Care Tips to make your DIDYMOS model last for many years.
---
Passt perfekt..habe eigentlich 36, aber da noch baby mit reinkommt ist ein wenig größer auch nicht schlecht. Auch ohne Baby top schick
Suitable Products
Suitable Products
Didy Meh-Dai (DidyTai) Lisca Smeraldo
One-size Baby Carrier of supreme comfort, very supportive and easy to put on. The Didy Meh-Dai (DidyTai) is made with the Lisca fabric. Woven in pure organic cotton, it is wonderfully soft and fine offering plenty of support for carrying newbors and toddlers as well. The fabric combines emerald green warp yarns with steel blue and anthracite yarns used for the weft creating a finely structured pattern. Lisca fabrics are Jacquard weave fabrics which means that the patterns are WOVEN into the fabric and not printed on it. The patterns are the same on both sides.
Baby Wrap Sling Ada Malachite
Still deep in winter and longing for spring, we wish you will love the fresh colours of our new Ada release. The emerald cotton warp harmoniously interweaves with weft yarns alternating from dark blue to turquoise, to light green and bright yellow, a gradient that makes the pattern shine in fresh hues of blue, green and yellow. The Ada model is made from a Jacquard woven cotton fabric featuring the rich variety of traditional European weave patterns. Lightweight. the fabric is fluffy and soft, yet has a slightly textured surface that is grippy enought to hold knots in place and allows for tying exact and supportive carries. .