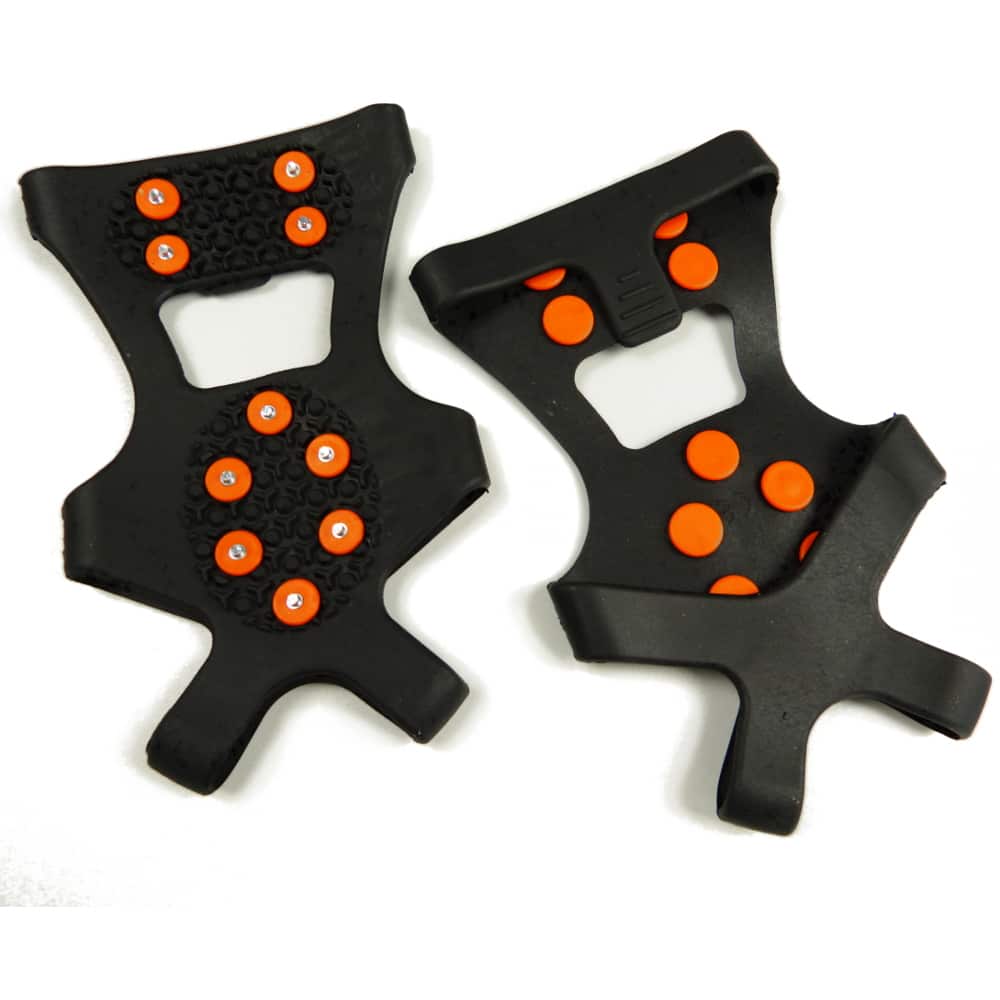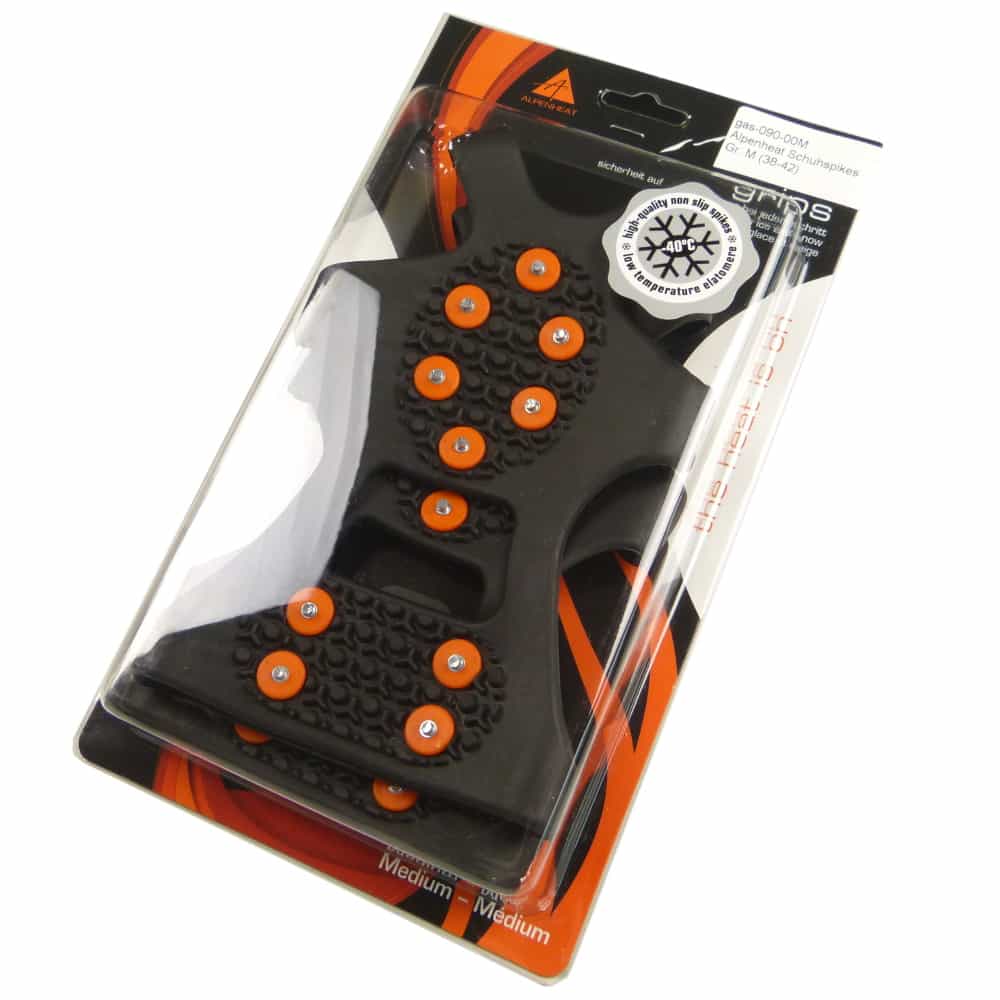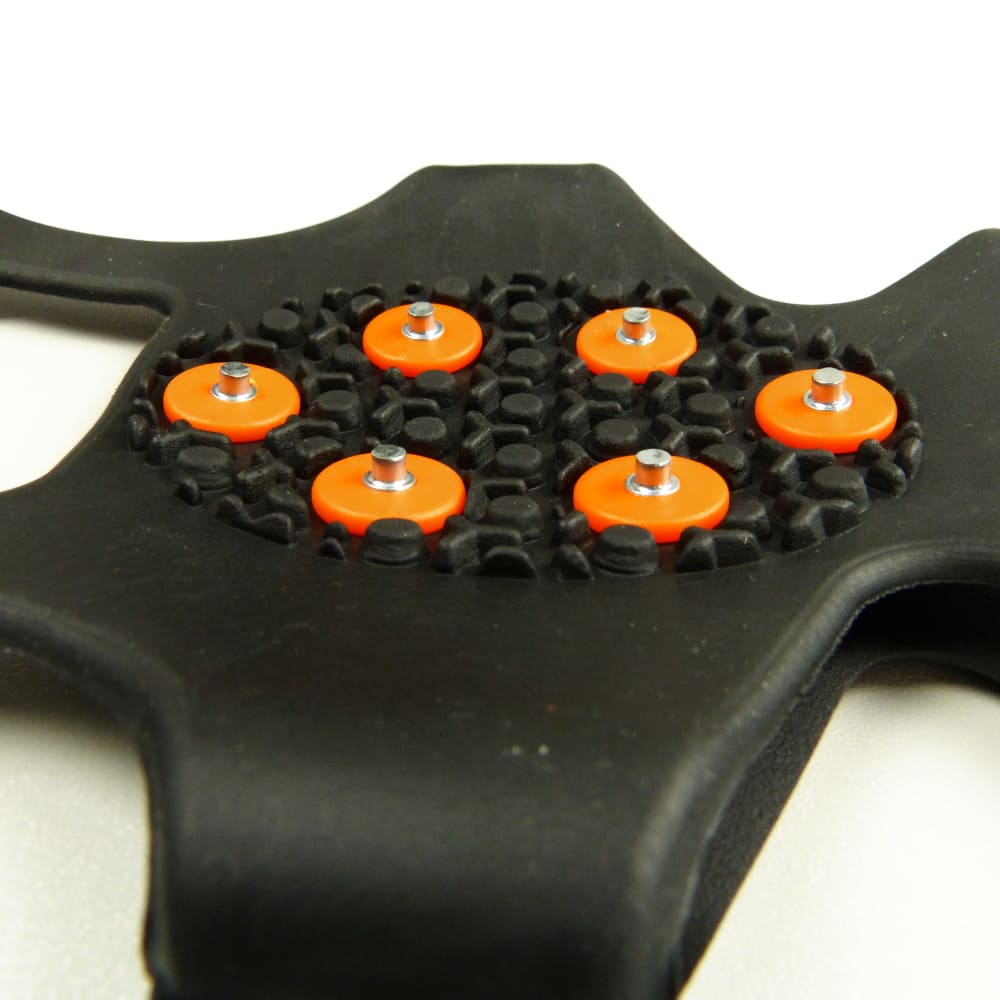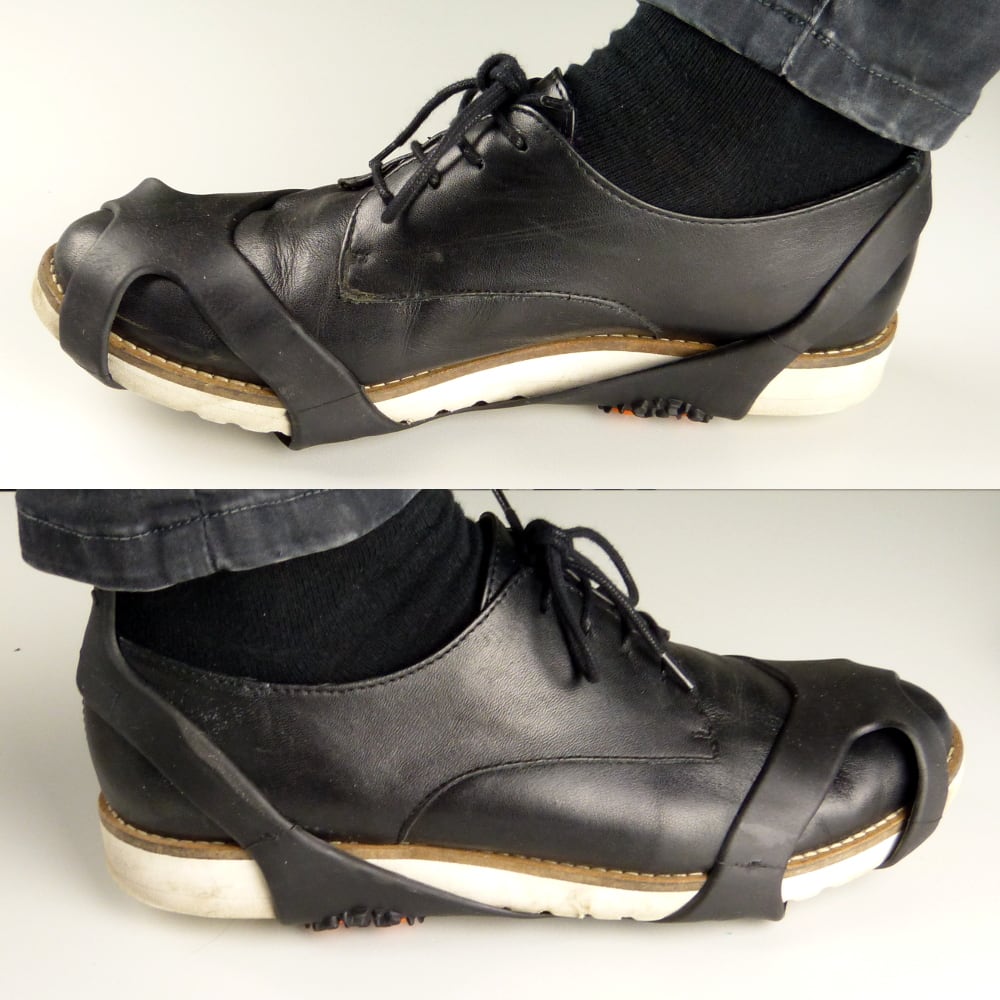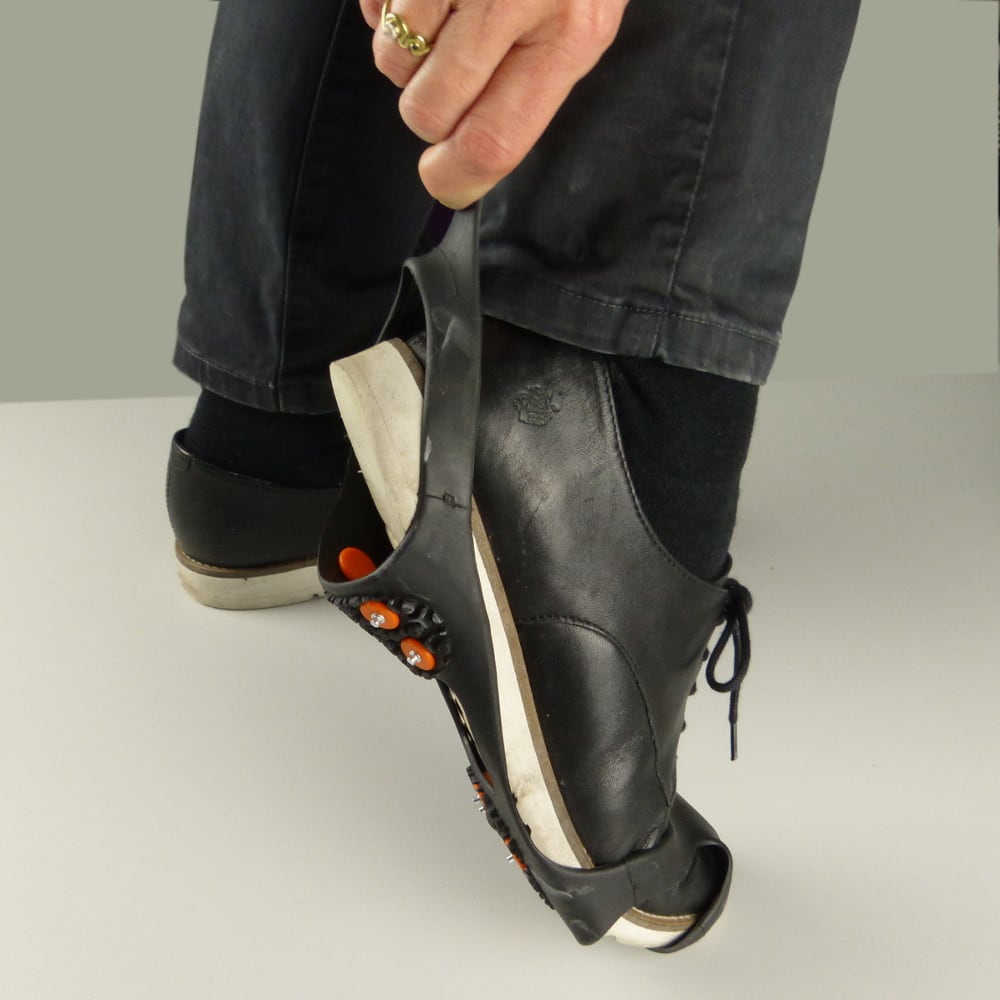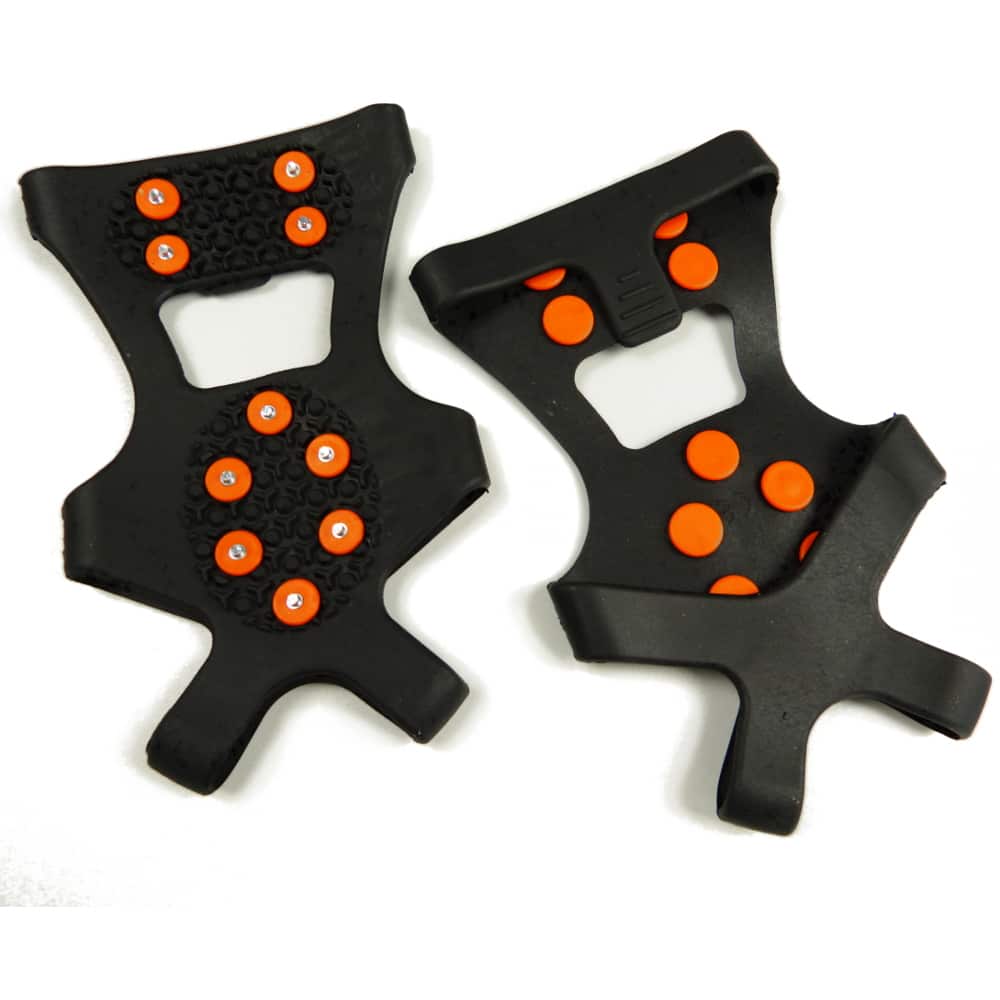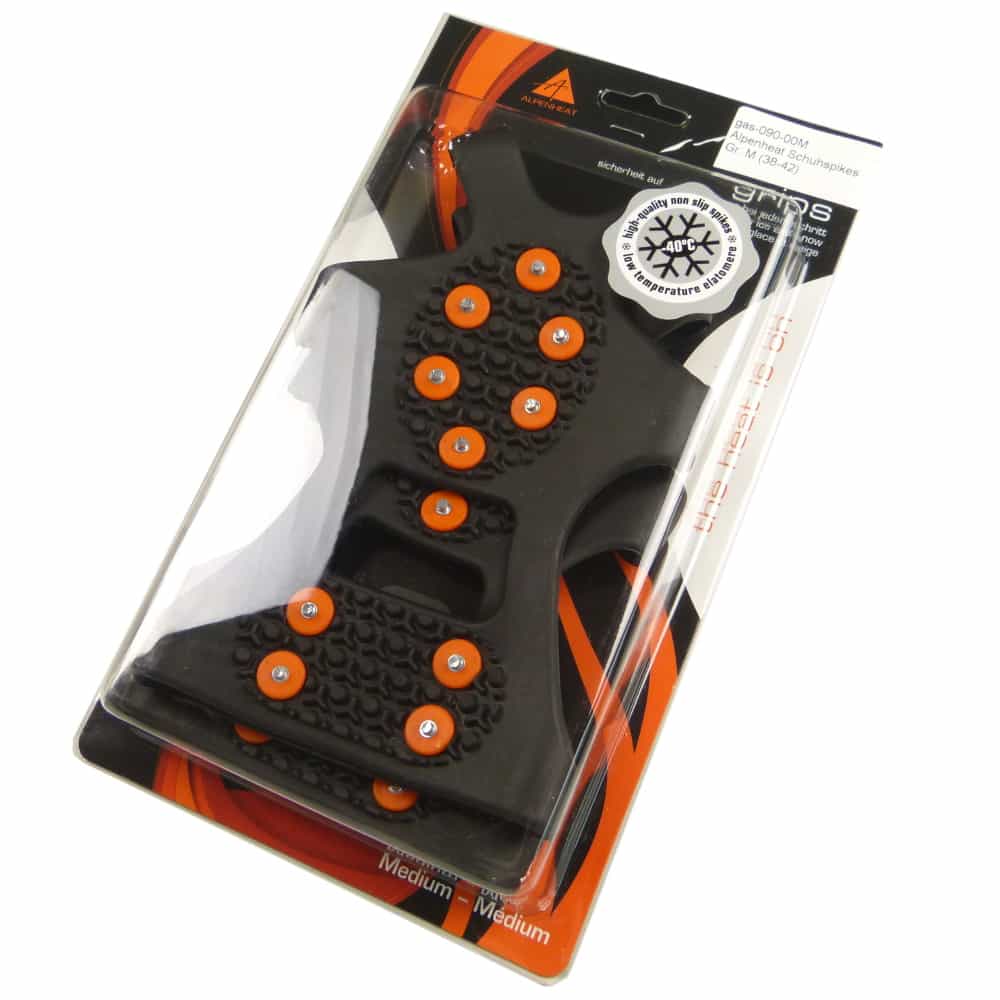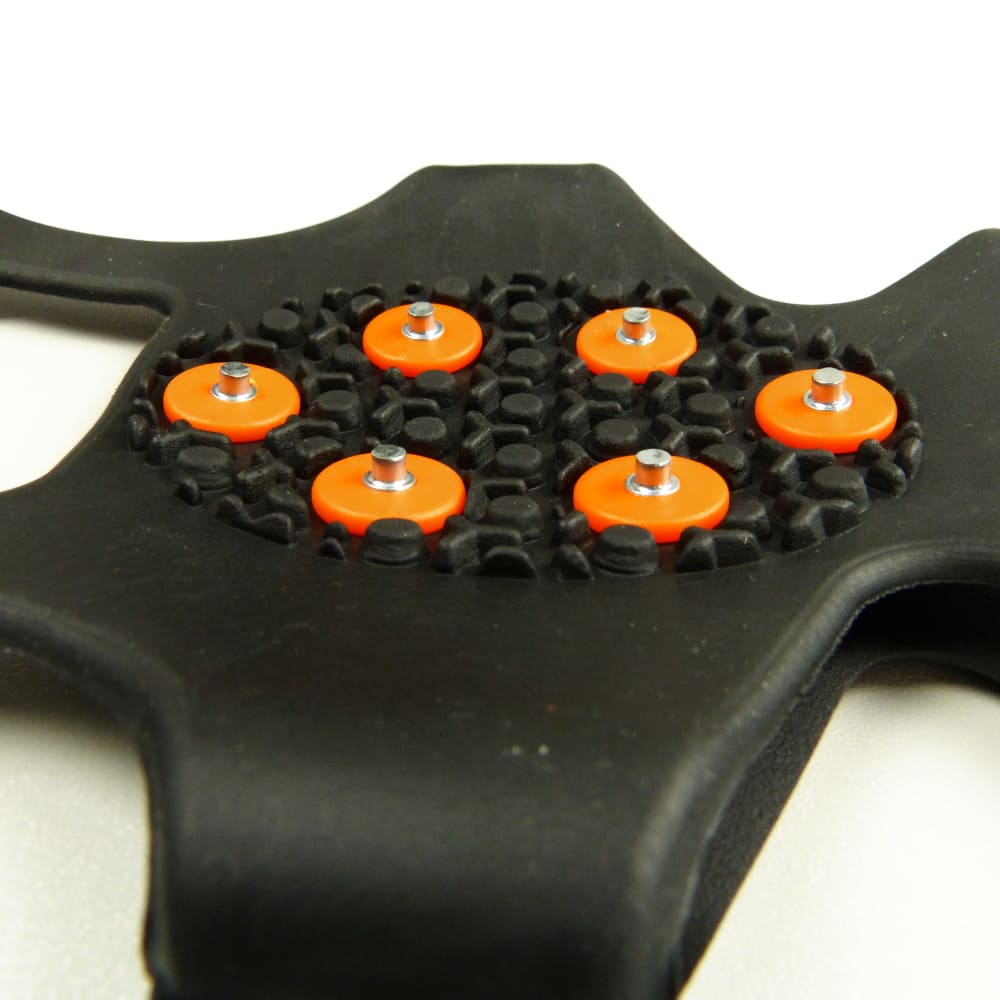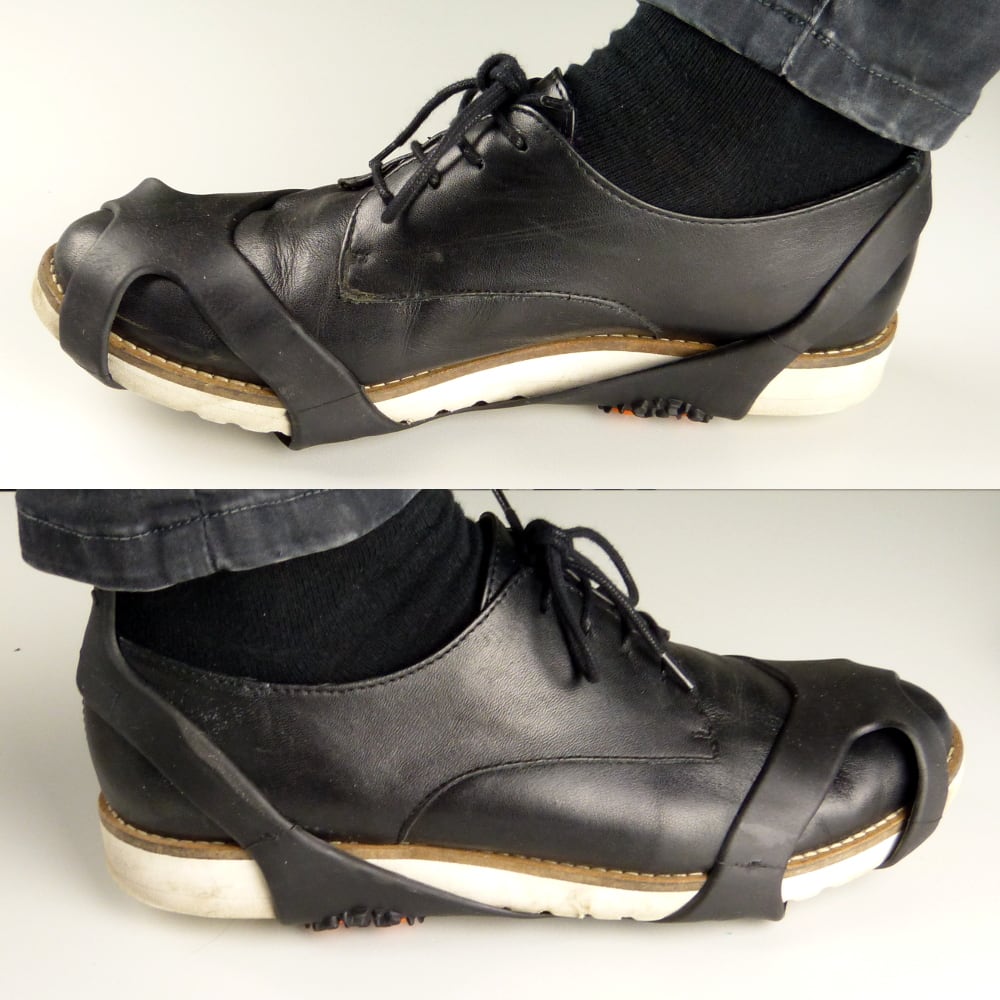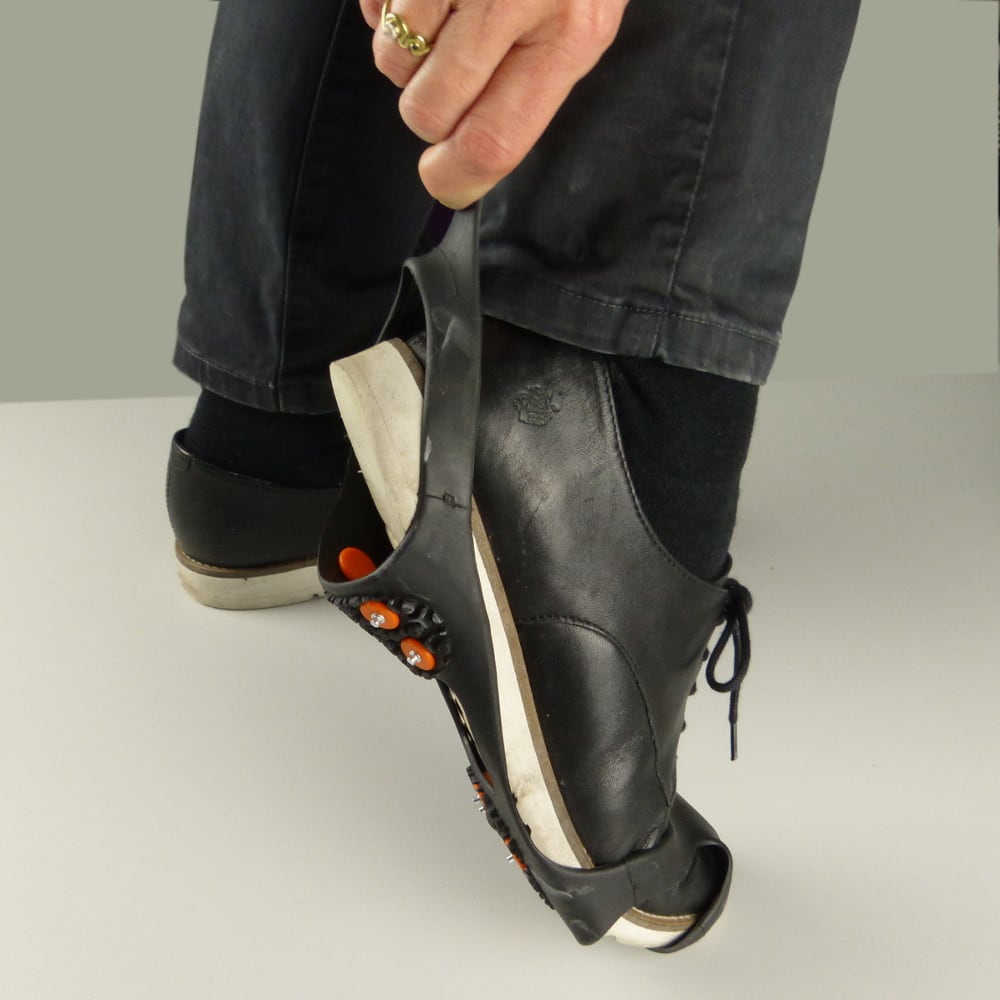 Description
For a safe Walking through Ice and Snow
Falls are painful and often dangerous. If you are carrying your baby you have to be twice as cautious. These shoe spikes can be pulled on to your shoe quickly and off again with one hand. They are easy to clean and unbreakable. Altogether they are ideal for a sure footing on icy ground.

High quality, rustproof spikes under the ball and heel of your foot provide excellent SLIP and FALL protection on slick surfaces.
They fit to all types of shoe types and sizes and are easy to get on and off with light weight constructions and folds up to fit in your pocket.
Sizes
US Men S 3-5, M 5-8, L 8-11, XL 11-14
US Women S 5-7, M 7-10, L 10-13, XL 13-16
Euro S 34-38, M 48-42, L 42-45, XL 45-48
Do not use them for climbing and make sure to take them off when you are at home. The spikes might damage the floor and leave irreversible tracks and marks.
Suitable Products
Suitable Products
Softshell Carrying Jacket, black
This babywearing jacket made from soft, stretchy softshell material shelters you and your baby from the rain, cold and wind. A maternity as well as a babywearing jacket, it is an optimal all weather jacket to wear during autmn, spring and winter. It combines with the Didymos Baby Wrap, the Didy Meh-Dai (DidyTai) or other soft carriers and adapts to front as well as back carries. 100% windproof, the material is breathable and makes sure that you and your child feel comfortable also during warmer days. The material is water and dirt repellent. The extra hood for baby will protect the little heads against cold and rain. The mother's hood is detachable which is ideal for back carries. Lined with a thin fleece layer, the jacket is ideal for wearing from spring through autumn and on milder winter days.. On very cold days you can wear an extra sweater but remember that you will be warmer with the baby than you would be alone. The production of this jacket is guaranteed to be sustainable and environment friendly. The jacket has a PTFE free membrane and a FC-free coating. After several washes the jacket should be treated with TX.DIRECT SPRAY-ON® from nikwax. The jacket is available in sizes S – XL. Measurements for size M = 40 (DE,AT,NL), 42 (F,BE), 14 (GB), 44 (I): Breast 88-96cm, Waist 72-80cm, Hip 96-104 cm
Hooded Coat For Two Anthracite
A real highlight for the colder season, stylish and very feminine! Versatile, the coat can be used during pregnancy and for carrying your baby on the front or on the back. It keeps you warm and dry on colder autumn days and through the winter months. It is compatible with most wraps, slings and carrying systems. The adjustable babywearing insert is simply zipped into the front or the back of the coat to provide enough space for your carried child or, during pregnancy, for your growing tummy. Worn on its own, without your passenger, it is a good-looking, elegant coat and no one will realize the hidden features. Made from pure, organic boiled wool with a high-quality double lining of Polyester and breathable PUL membrane. The temperature-regulating boiled wool in combination with the double lining keeps you and your child warm and protects against rain and cold from autumn to spring. In spring 2016, this coat was rewarded with the German Design Award! Colour: Anthracite.
BabyDos Boiled Wool, Anthracite
Designed to provide your baby with an extra layer of protection against the cold, wind and rain, the BabyDos simply fits over the wrap sling or any other baby carrier as well as over infant car seats. There are adjustable straps around the head and neck as well as an elastic band at the bottom edge to stop any cold or wind from getting to your baby. Pockets on the front keep your hands warm. The hood can be rolled up to form a headrest. The BabyDos is entirely made of boiled wool. Boiled wool is durable, water-resistant and keeps nicely warm. It is suited for front, side and back carries and is fixed to the wrap or baby carrier by means of adjustable buttonhole strips. Size 1 ist for a baby up to the height of 68 cm (27 inches) and size 2 up to the height of 86 cm (34 inches). Download our BabyDos instructions