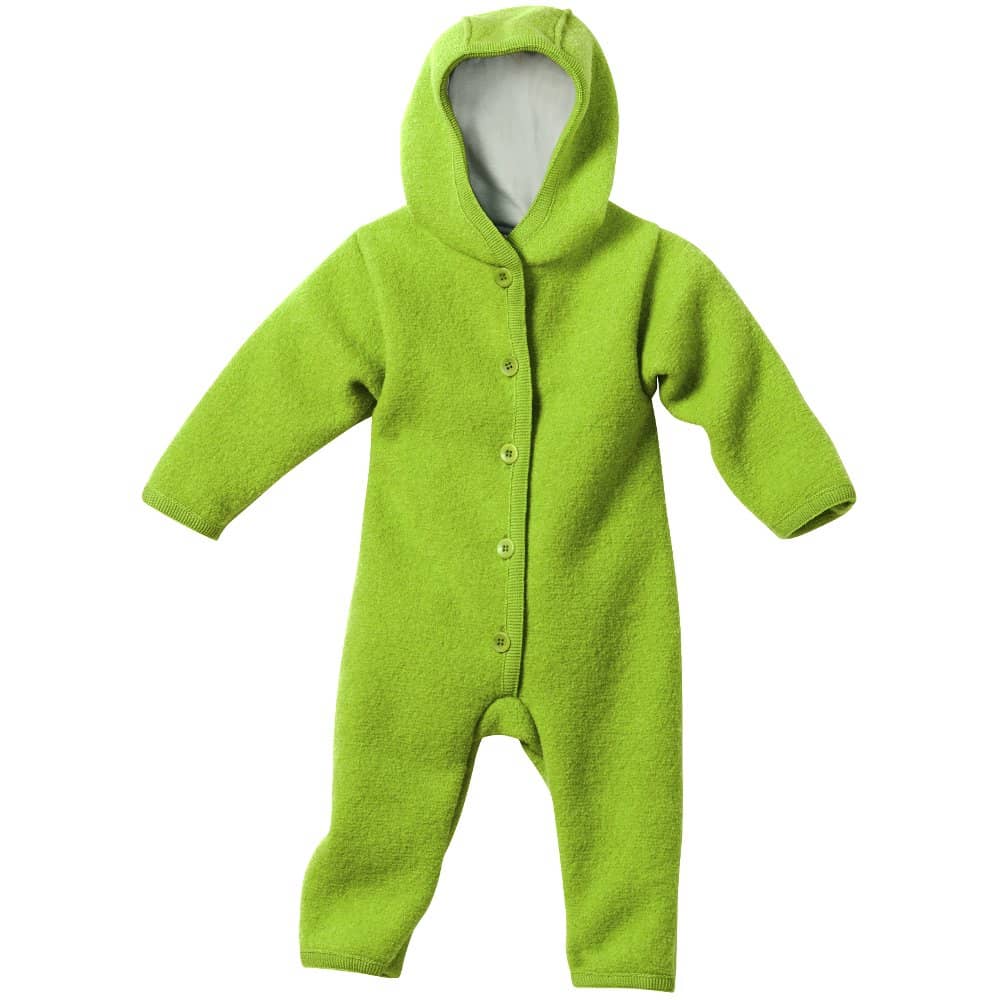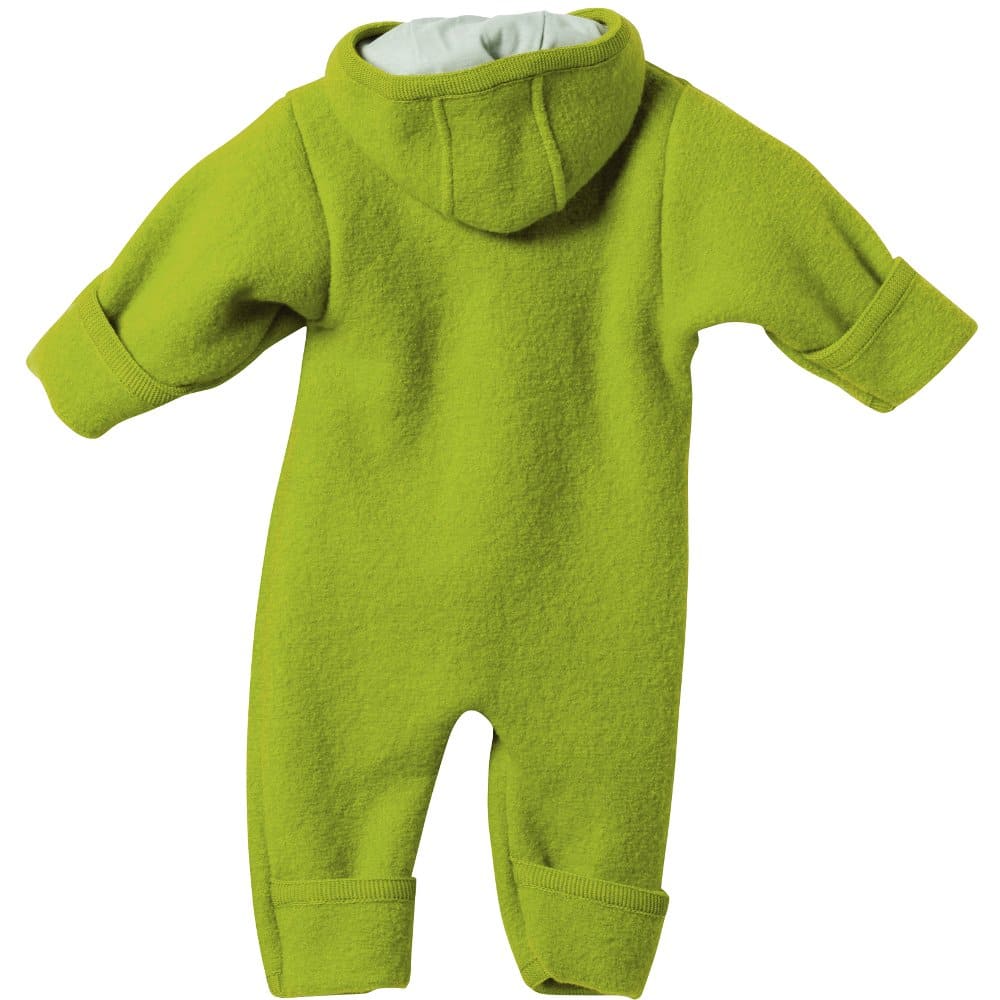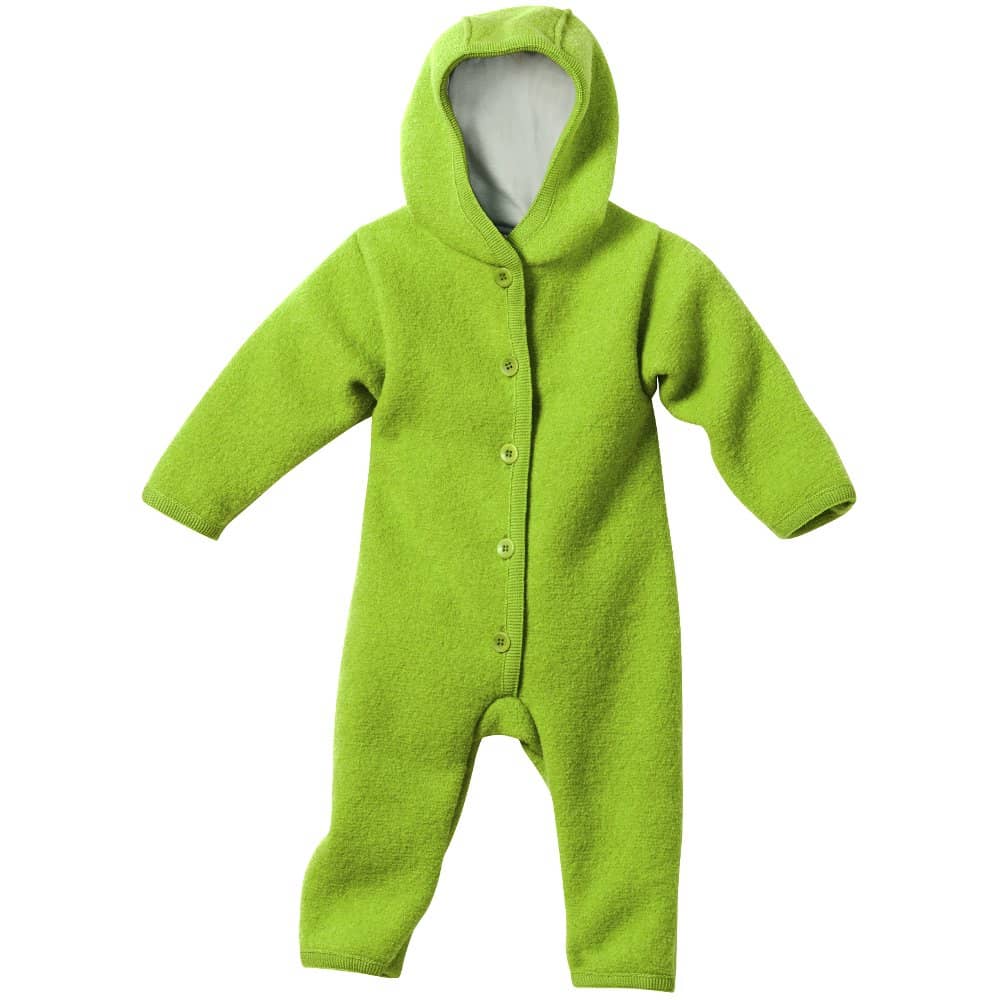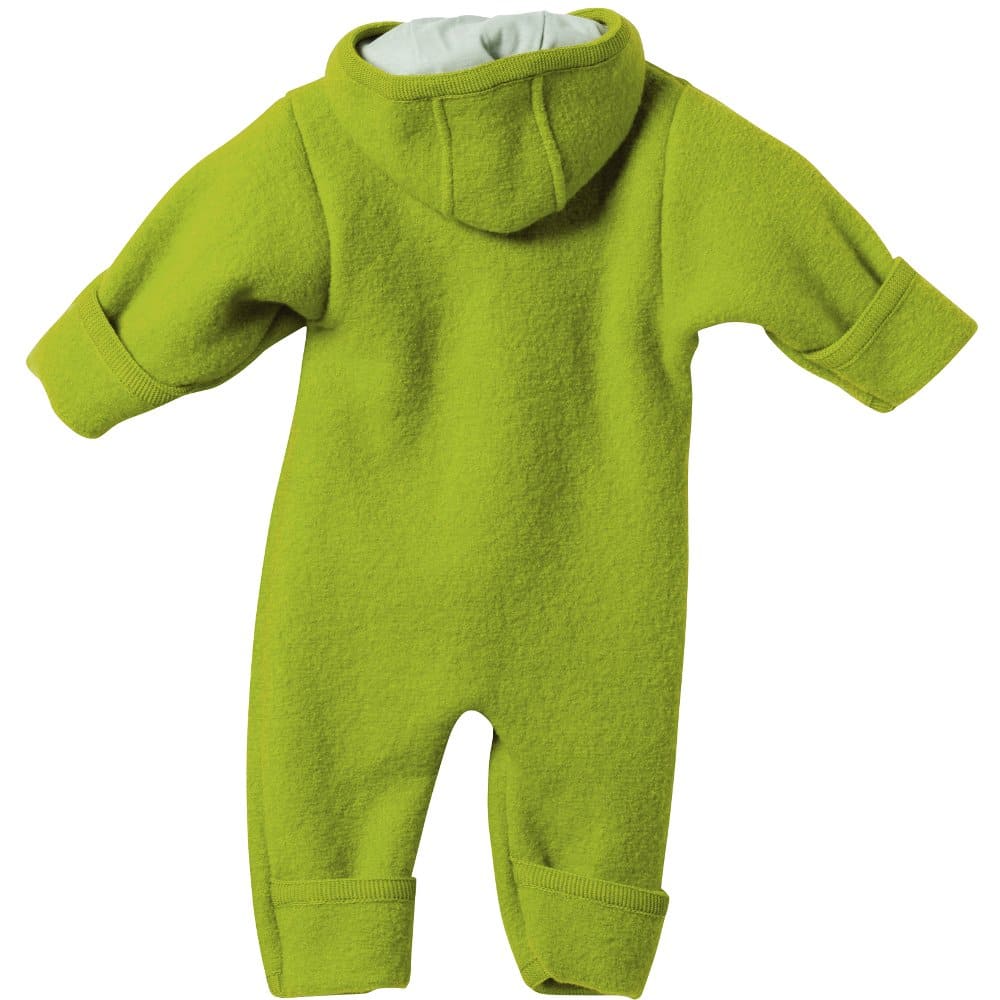 Description
This beautiful overall jumpsuit made from soft, organic boiled wool will keep your little one cozy and warm The overall features a large hood, roll-up cuffs on both the arms and legs, and lovely large tagua nut buttons down the front
The wide cut make it very comfortable to wear and ideal when playing and romping about in the snow
Washing & care instructions
Washable: Wool Cycle, cold

Please follow our DIDYMOS Care Tips to make your DIDYMOS model last for many years.
Suitable Products
Suitable Products
Didy Meh-Dai (DidyTai) Standard Green
One-size baby carrier of supreme comfort, very supportive and easy to put on. Ideally suited for carrying on the front as well as on the back. Made from the Standard Green-Natural model, the fabric of this Didy Meh-Dai (DidyTai) features a stripes pattern realized by interweaving undyed and green cotton yarns. A cross twill fabric, it is robust and sturdy with an inherent diagonal elasticity allowing for optimal hold and fit.
Boiled Wool Hat Green
Your baby's ears will never feel cold with this hat. It is cut particularly low and fits over your baby's ears and cheeks. Two tie fasteners prevent the hat from slipping off baby's head.On the outside made of soft, wind and weatherproof boiled wool fabric, the hat is lined with finely woven organic cotton.